And a preview of what's on our travel agenda for 2018
Oops, we did it again! On not slowing down…
2017 saw us pass our 9-year travelversary but didn't see us slow down very much! We stayed in a handful of places for a week which, to be honest, is quite an achievement for us!  With the exception of Chiang Mai (where we are now for two months) and the periods we returned to the UK to visit family, we still find it difficult to put down roots, even temporary ones, for longer than a few days!
In 2017 we visited 16 countries across 3 continents. This included just 3 new countries for Kirsty and, incredibly, no new countries for Mark. For how long will he be stuck on 102?
For only the second time in 10 years, we started 2017 in the UK but as the January weather hit, we knew it was time to head south.
The plan was to spend a big chunk of the year in Europe, so we didn't want to fly too far off course. Getting as far south as possible for as little money as possible meant we bought a £25 flight and hopped on a plane to…
Morocco
People who know Mark well were surprised by our choice of Morocco. A country he'd sworn many times never to return to, it was always going to be a bit of a gamble. But we're pleased to report it was a gamble that paid off and whilst Morocco hasn't suddenly jumped into his top ten destinations, it's no longer on his hate list!
He's even said he would consider another trip to Morocco!
Morocco in February wasn't as warm as we had hoped, therefore we avoided the Atlas mountains and the Sahara desert and stuck mainly to medina towns, Imperial cities, and the Atlantic coast.
Although we did get a bit 'medina'ed out' by the end of three weeks, we enjoyed our trip, look a lot of photos and, most importantly, Mark survived!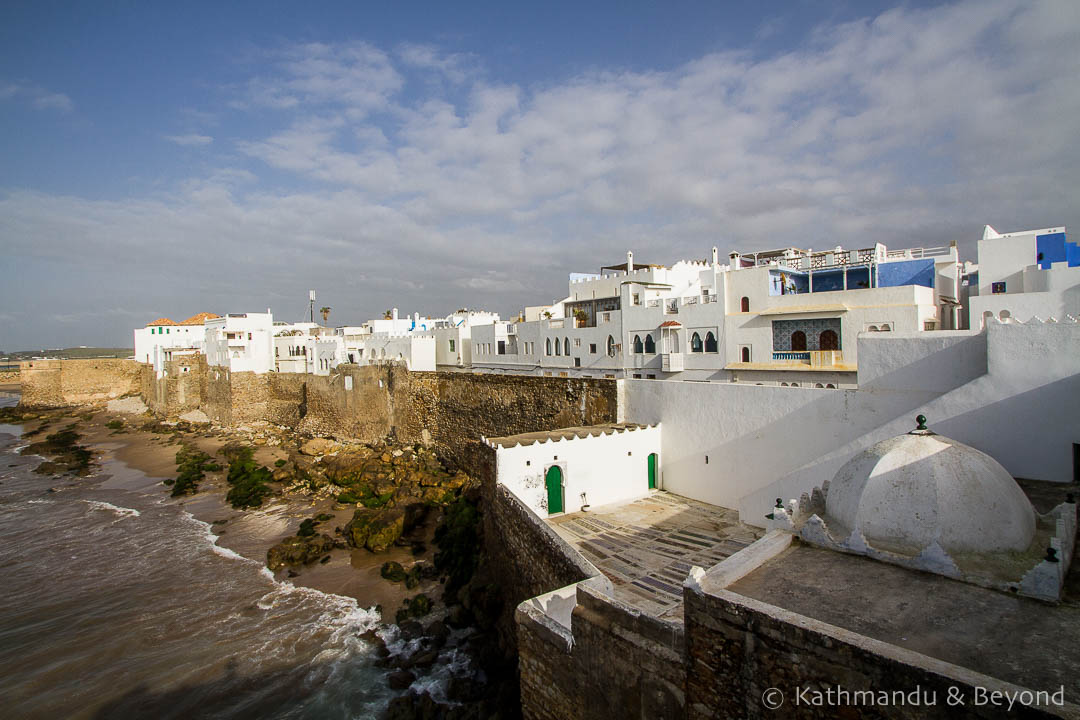 Asilah, Morocco 
Read More:
Three Weeks in Morocco: Our Itinerary, Impressions and some Images…
Suggested Morocco itinerary: Essaouira to Tangier overland
The Leather Tanneries of Fez in Morocco
Fifty Shades of Blue in Chefchaouen…
Street Art in Tangier
Street Art in Asilah
See More: Photographs of Morocco
Influenced by cheap flight options, we went from Morocco to…
Girona, Spain
Sometimes a potluck flight is a good way to discover a new place and although we only had a couple of days in Catalonia's Girona, we made the most of it and saw as much as we could.
And who knows, maybe one day it'll turn out that Mark did visit a new country in 2017! 😉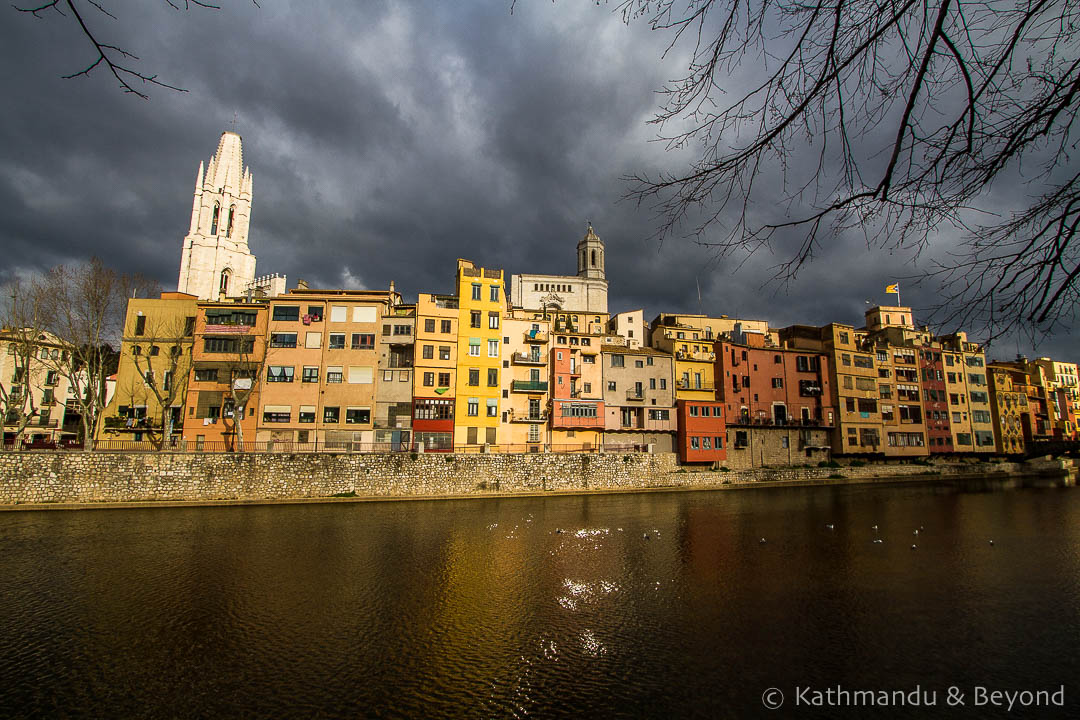 Girona, Spain
Read More: Somewhere different … Girona in Spain
Malta & Gozo
Our next stops were the islands of Malta and Gozo where we spent a full week on each.
The first new country of the year for Kirsty, we were surprised how much we enjoyed our time on Malta. We appreciated the very efficient public transport which made it easy to explore independently, and the cost of living was lower than we expected (always a bonus for budget travellers!). Mark also appreciated being able to visit a very British pub and order a pint of beer for a couple of Euros, especially after a rather dry spell in Morocco!
Valletta is as photogenic as it looks on the postcards and although there were a lot more tourists than we're used to seeing, we got some good photos. Valletta is a European Capital of Culture in 2018 so the visitor numbers will probably increase!
If we had to choose between Malta and Gozo, we would probably pick Gozo. Lower prices meant we could afford to stay in the heart of Victoria, the capital, whereas Valletta was prohibitive for us. We also did a lot of walking on Gozo and hiked around the island (a coastal path some 55 km in length) as well as across it over the course of a few days.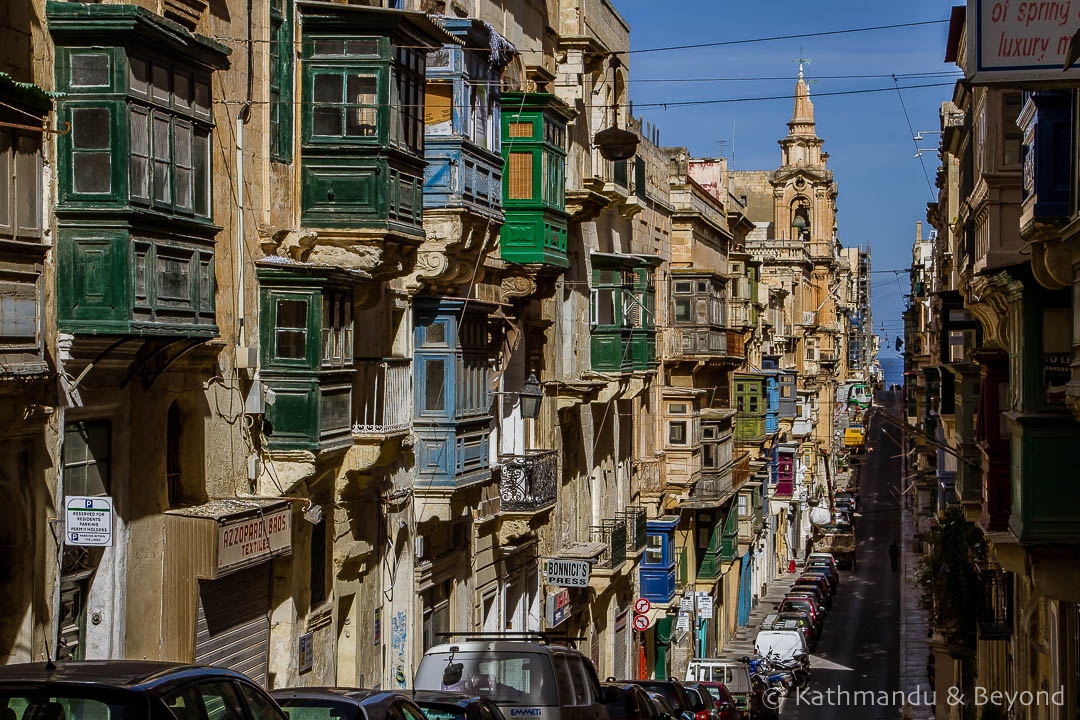 Valletta, Malta
Read More: Where the Azure Window once stood: Gozo's lost icon…
See More: Photographs of Malta & Gozo
Greece
From Malta, we flew to Athens where we spent another full week. See, we did slow down!
Neither of us had visited Athens since our teenage years, so it was a great opportunity to see the city properly and get to know it better. We visited all the classic sites, scratched the surface of the abundance of street art and discovered a few local spots with the help of Dave from Dave's Travel Pages.
From Athens, we followed a route across mainland Greece that took us to Delphi (the place where Kirsty's dad proposed to her mum!), Meteora and finally Thessonaliki. It was a good reminder of what a fantastic country Greece is beyond the booze and beach holidays of our youth and it's now firmly on the 'we'll be back' list.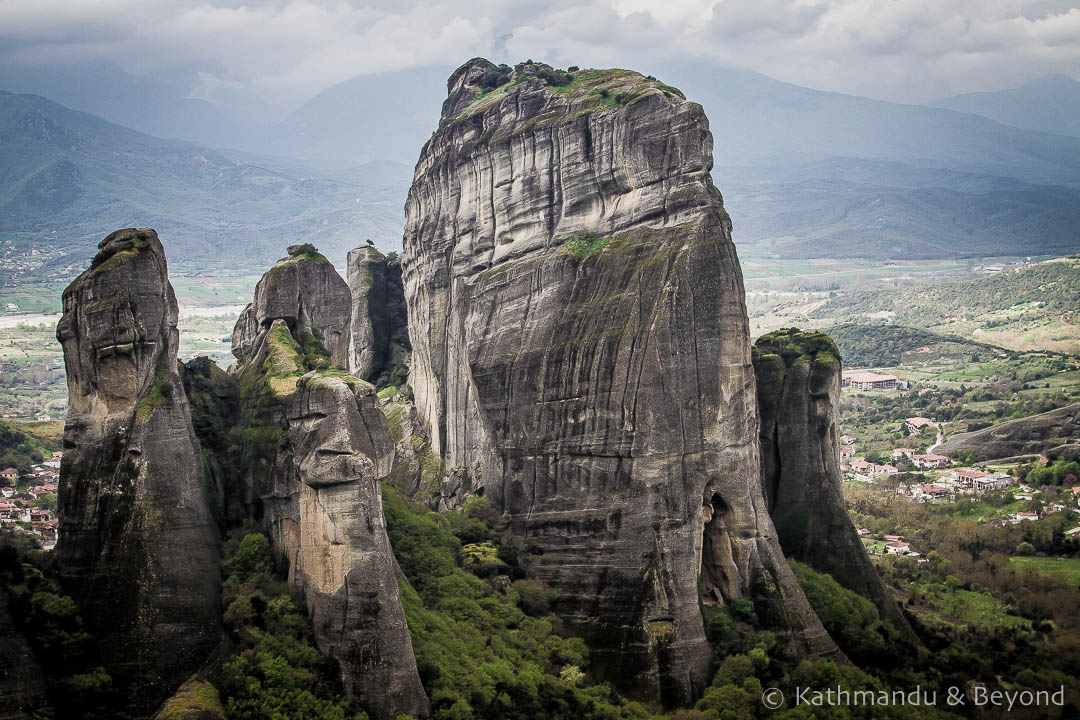 Meteora, Greece
Read More: 
Is the Acropolis always covered in scaffolding?
Suggested itinerary to Greece: From Athens to Thessaloniki
See More: Photographs of Greece
Cyprus
From Athens another cheap flight meant we could squeeze in one more new country for Kirsty. Travelling across the country from west to east, we spent time in Paphos, Limassol, Nicosia and Larnaka.
Whilst we didn't fall in love with Cyprus, it does have a lot to offer including Roman ruins, pretty harbour towns, plenty of street art, doner kebabs, and Europe's last remaining divided capital.
We also went on a mission to try and find the house that Mark's father's family spent time in in the late '50s. We spent ages walking up and down the road trying to find the house number we'd been given but to no avail. Friendly neighbours attempted to help us on our quest. We couldn't understand why we couldn't find the house! Eventually, an old lady who has been living in the area since the time Mark's paternal grandparents also lived there, came up with the probable answer… it turns out that the very spot their house stood was since demolished to create an intersecting road! Well, at least it kept us out of mischief for a couple of hours!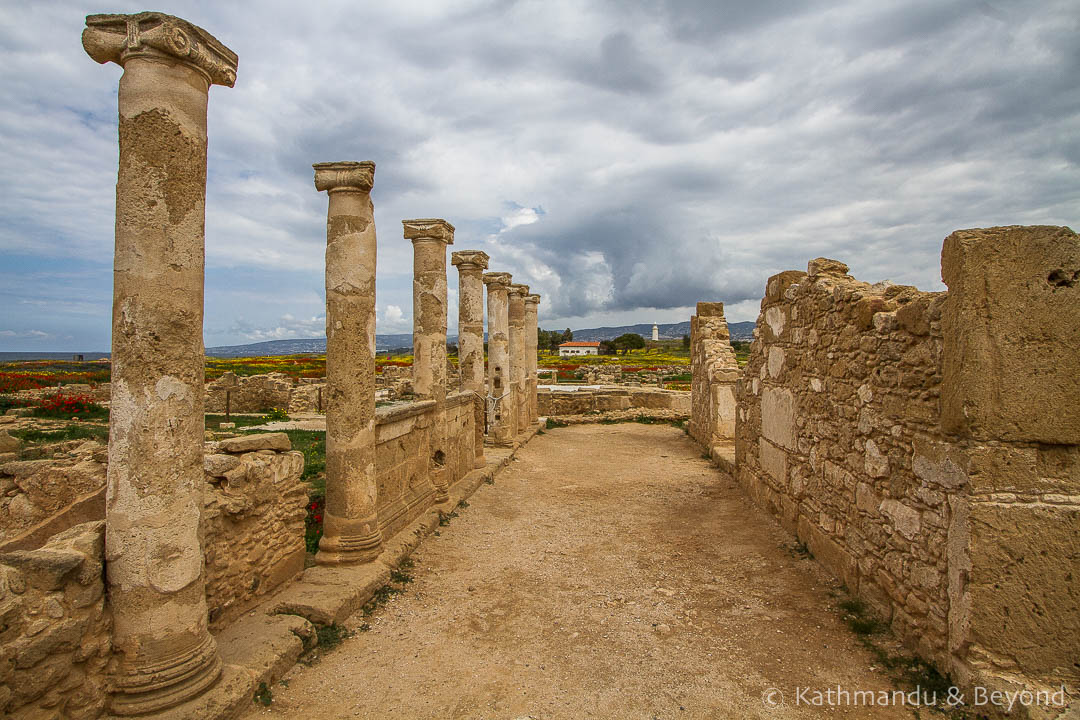 Pafos (Paphos), Cyprus
See More: Photographs of Cyprus
Serbia
In April we flew to Belgrade hoping to catch some lovely spring weather in Serbia. (spoiler alert: part-way into our trip we found ourselves knee-deep in snow)
We've probably mentioned it before, but Belgrade is one of our favourite European cities and we were thrilled to be back again but the primary reason for visiting Serbia this time was to begin our spomenik hunting mission. Regular readers will probably have come across spomeniks on our site before but in case that part of our latest obsession has passed you by, here's a quick definition: Found in countries of the former Yugoslavia, spomeniks are space-age and abstract-looking World War II-related monuments and memorials from the Tito-era. You can read about our spomeniking road trip via the link below and if you're curious to learn more about spomeniks, this article in The Calvert Journal is a great read.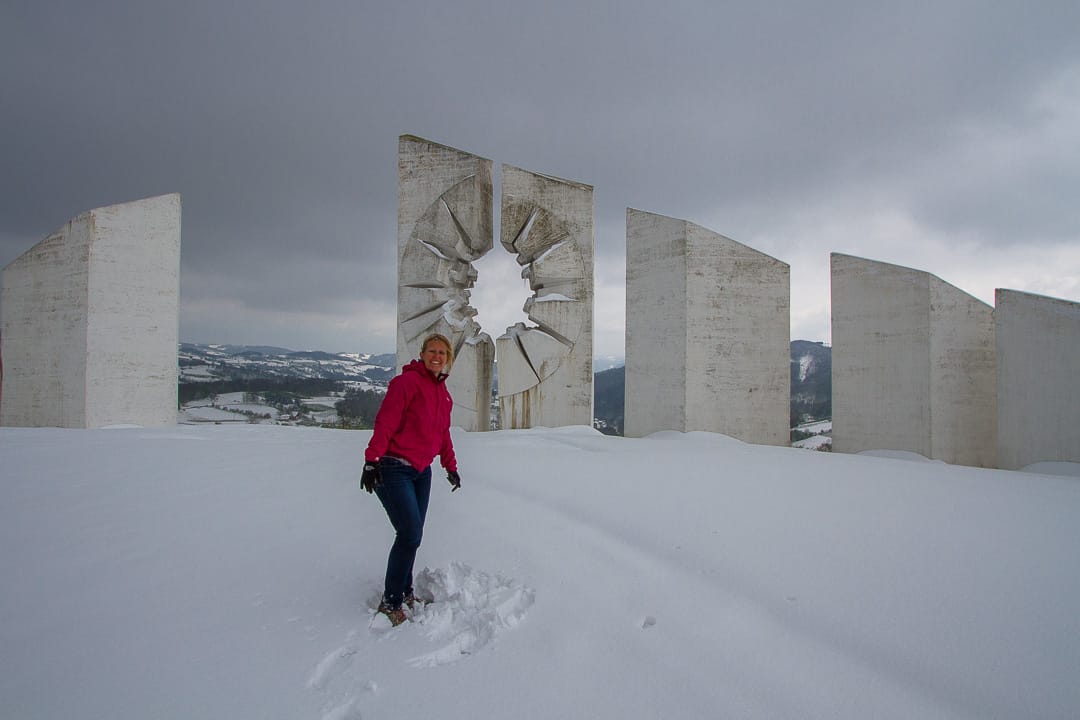 Uzice, Serbia
Read More:
Serbian Road Trip 2017
Where to break the journey on the Belgrade to Bar train
Visiting the Crveni Krst (Red Cross) Concentration Camp and Bubanj Memorial Park in Nis, Serbia
Visiting the site of the Sajmište Concentration Camp in New Belgrade
The Air Force Command Building in Belgrade, Serbia
Budapest to Belgrade itinerary: An Introduction to the Balkans 
See More: Photographs of Serbia
North Macedonia
From Serbia, we travelled to North Macedonia where the plan was to continue in a similar vein. That was until a visit to A&E for Mark led to a short stay in a Skopje hospital for surgery followed by 2 weeks longer than planned in our Skopje apartment. The operation was fairly routine but it put our travel plans back by around 8 weeks whilst we returned to the UK for a further month of R&R.


Skopje, North Macedonia 
By mid-June, we were ready to pick up where we left off and we flew back to Macedonia, this time into Ohrid.
We spent the following 6 weeks in the Balkans combining spomeniks, abandoned buildings, street art and Brutalist architecture with good food, good weather and the usual excellent Balkan hospitality.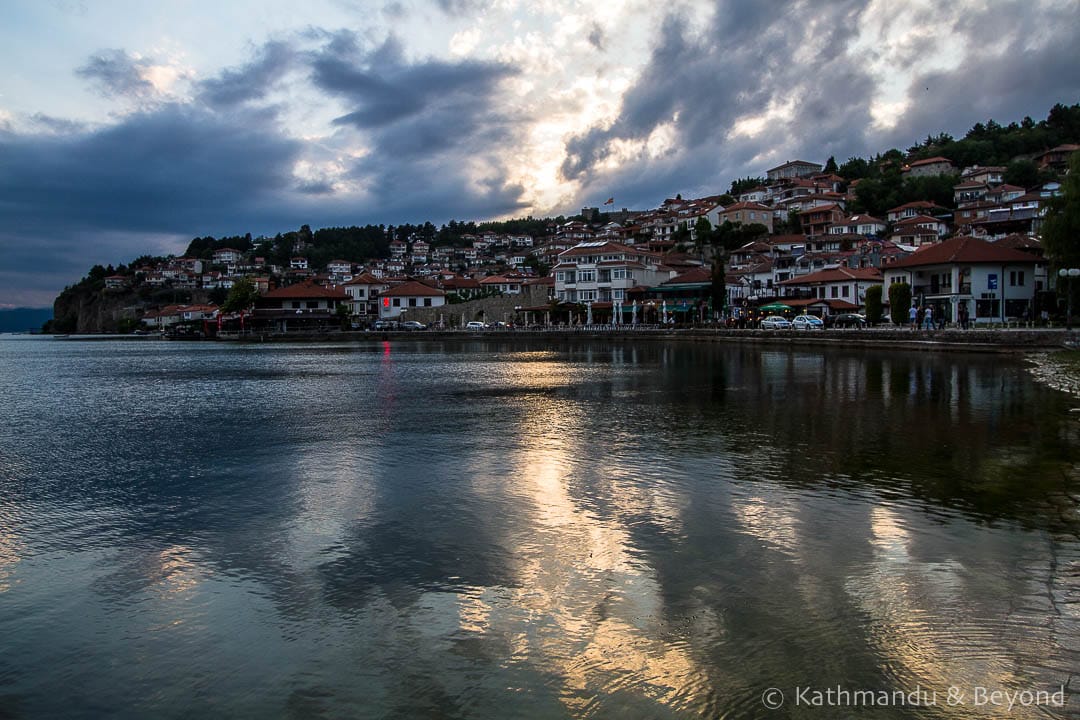 Lake Ohrid, North Macedonia 
Read More:
Suggested Balkans Itinerary: Podgorica to Corfu Town the Long Way
Where to break the journey between Skopje and Lake Ohrid
How to get from Lake Ohrid in Macedonia to Berat in Albania
See More: Photographs of Macedonia
Kosovo
Our time in Kosovo gave us the opportunity to get to know Pristina better and included visits to Peja, and Mitrovica, our second divided city of the year. This was an engrossing place to visit and observe. We met friendly locals on both sides of the divide, including a bunch of Serbian lads who helped us with directions and then proceeded to tell us that we had beautiful English ascents!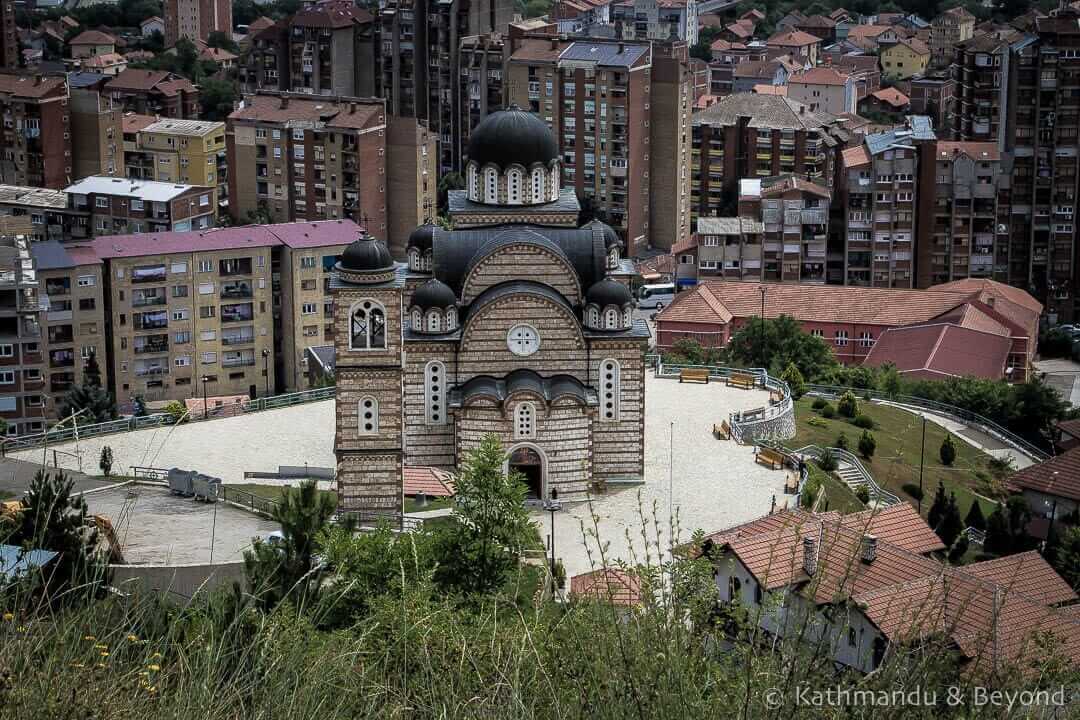 Mitrovica, Kosovo
Read More:
What to do in Pristina
Street Art in Pristina… and the Newborn Monument
Visiting the Divided City of Mitrovica in Kosovo
Street art in Mitrovica, Kosovo
New Kids on the (Urbex) Block …
Suggested Balkans Itinerary: Podgorica to Corfu Town the Long Way
See More: Photographs of Kosovo
Montenegro
Next up was Montenegro where we took our time travelling the length of the Bar to Belgrade railway, looking for spomeniks and stumbling into one or two abandoned buildings along the way.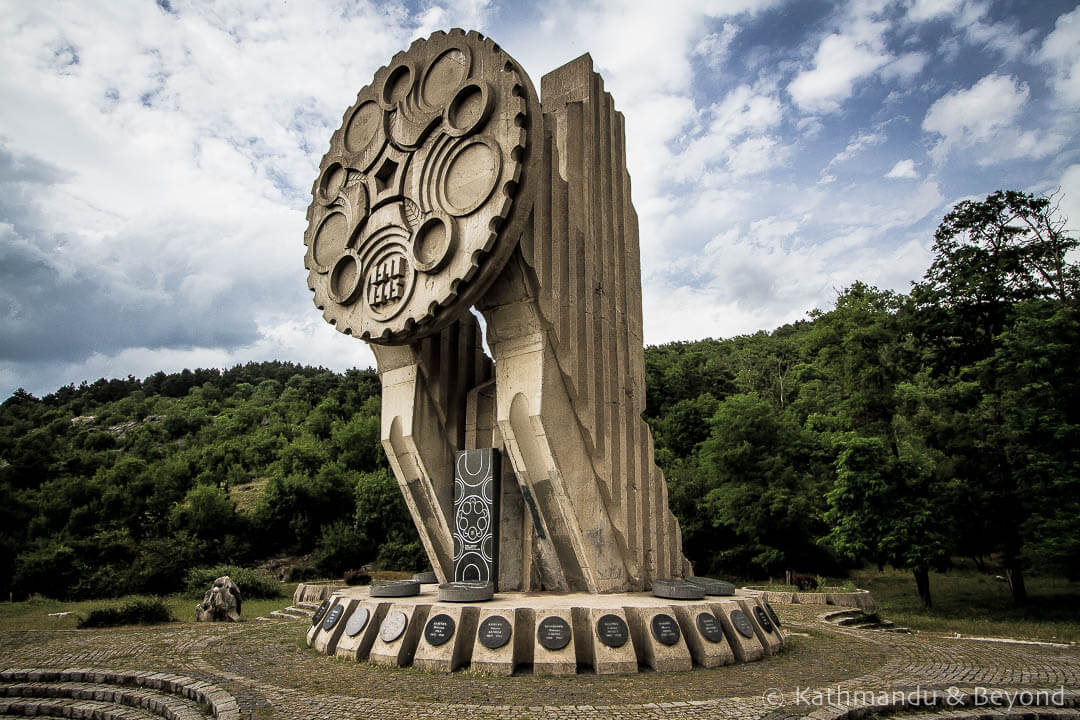 Niksic, Montenegro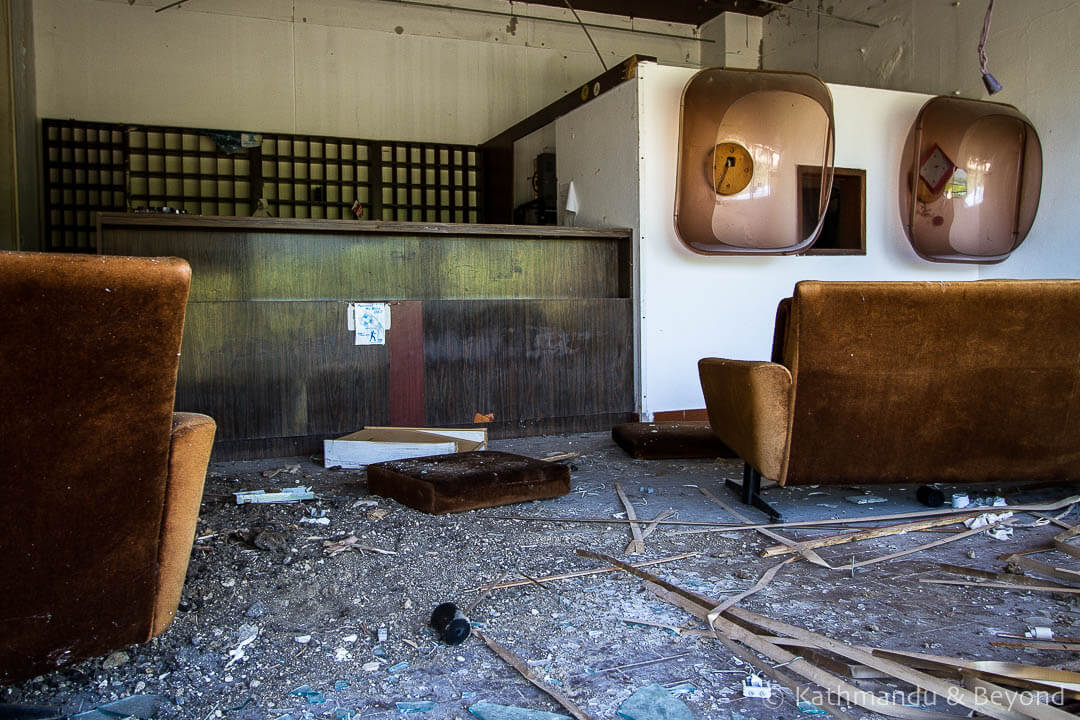 Ulcinj, Montenegro
Read More:
Where to break the journey on the Belgrade to Bar train
Street Art in Podgorica, Montenegro
The House of Revolution (Dom Revolucije) in Niksic, Montenegro
See More: Photographs of Montenegro
Serbia
Towards the end of July, we found ourselves back in Serbia, revisiting Belgrade and adding Novi Sad and Subotica to our ever-growing list of places in Serbia that we could happily spend more time in!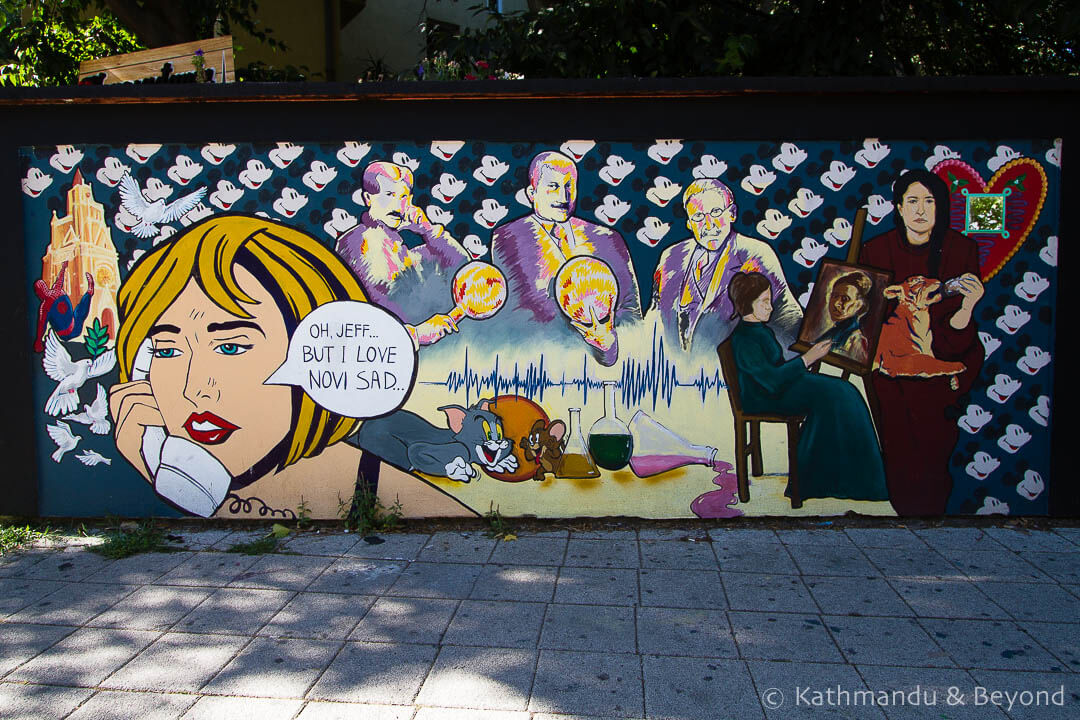 Novi Sad, Serbia
Budapest, Hungary
We found ourselves in Budapest for a couple of days, because well, Budapest is always a good idea!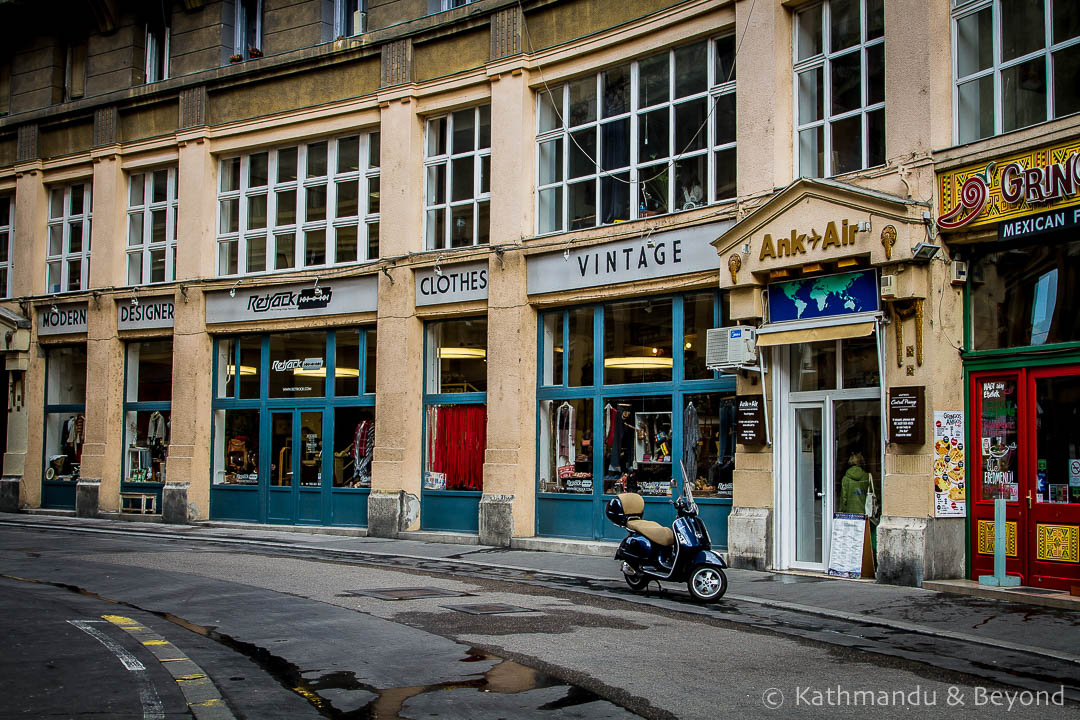 Budapest, Hungary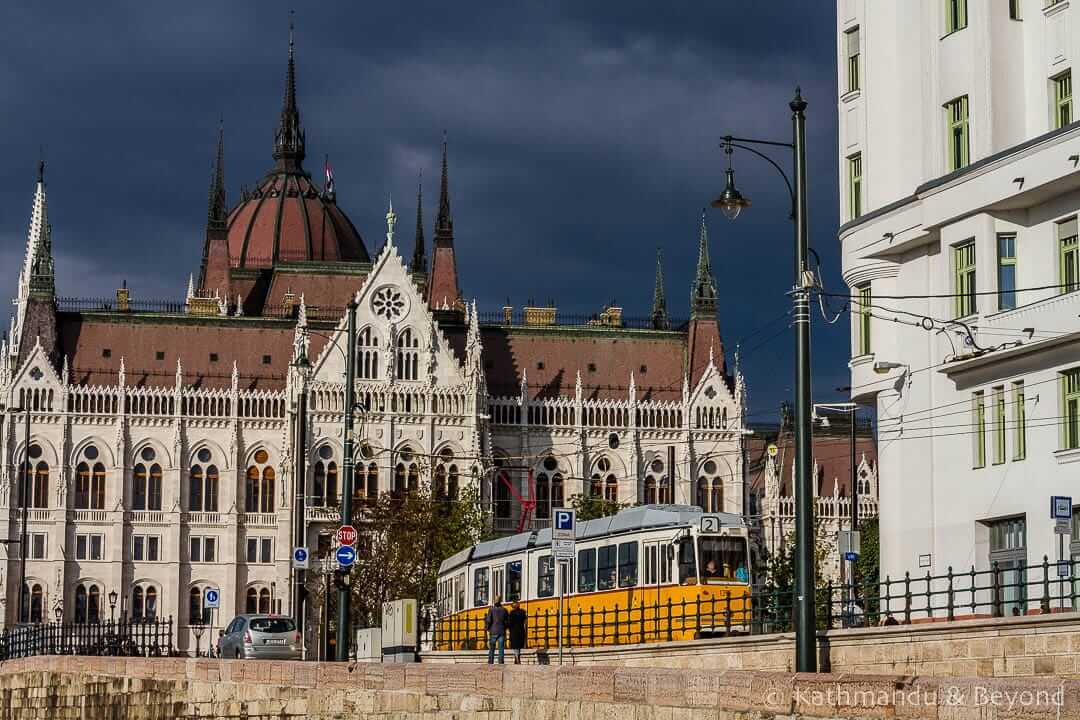 Budapest, Hungary
See More: Photographs of Hungary
And then we were back to…
Ukraine
Another place that we don't seem to be able to stay away from. It was our fourth trip in three years and this time we spent six weeks travelling to 18 towns and cities (15 that were new to us). We covered a lot of ground from Dnipro in the east of the country to Lviv in the far west. We've already got quite a lot of content online but plenty more in the pipeline too!
It's hard to pinpoint what exactly it is about Ukraine that keeps us going back. The affordability certainly has a lot to do with it, but it's also got the right mix of brutal Soviet-era concrete and elegant golden-domed churches.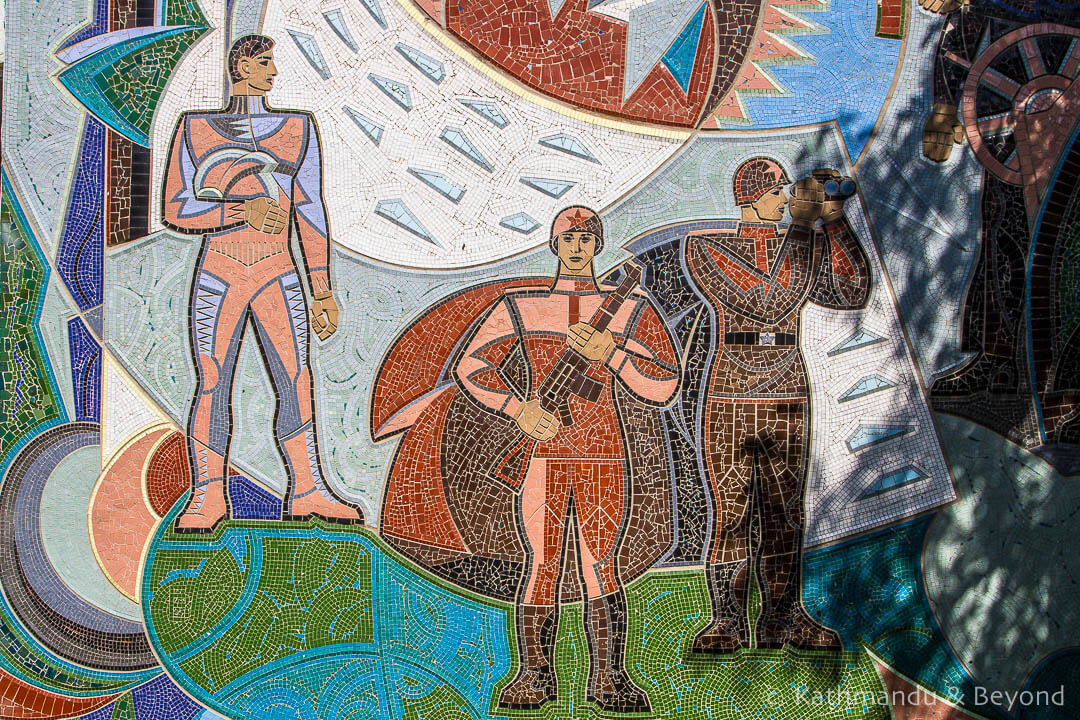 Lutsk, Ukraine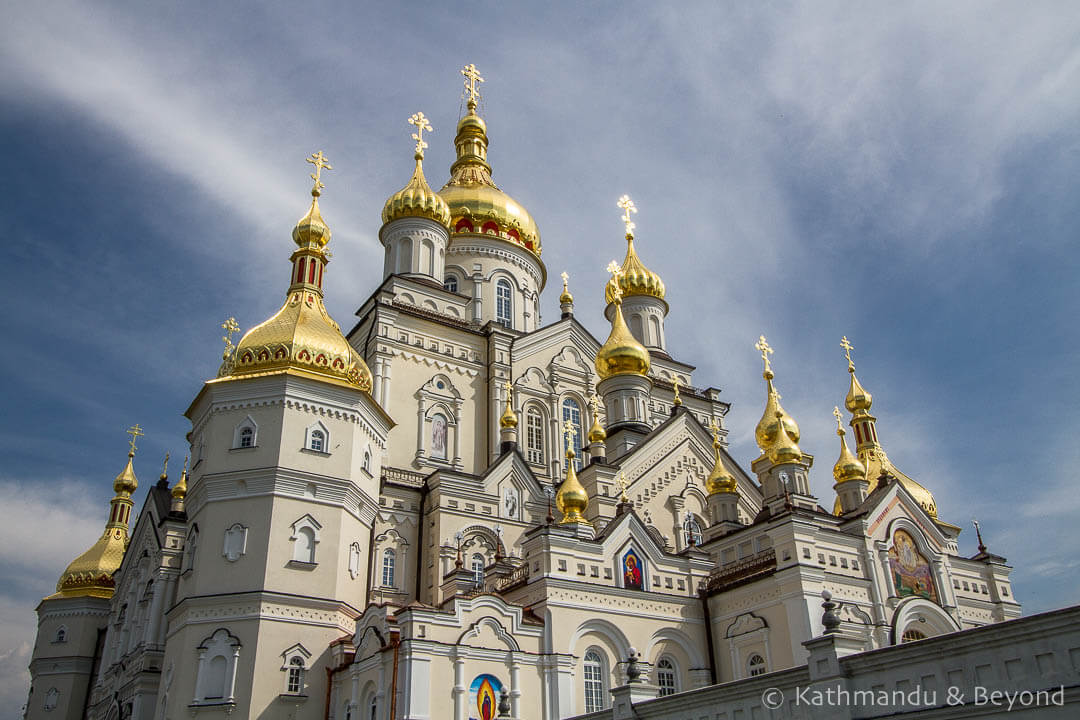 Pochayiv, Ukraine
Read More:
An A to Z of Ukraine
Alternative Lviv, Ukraine
Street Art in Kyiv: A Self-Guided Walking Tour
Alternative Kyiv: The Expocenter of Ukraine
Alternative Kyiv: The State Aviation Museum
Slavutych: A Walking Tour in Photos
Inside the Palace of Pioneers in Dnipro
The Long Range Aviation Museum in Poltava
See More: Photographs of Ukraine
We spent September in the UK…
England
In addition to spending time with family and friends, we also continued to explore our own backyard. It was a good reminder that London has more than its fair share of street art, brutalist architecture and alternative things to see and do. We visited Kensal Green Cemetery, one of London's 'Magnificent Seven' – look out for more in the series at some point in 2018.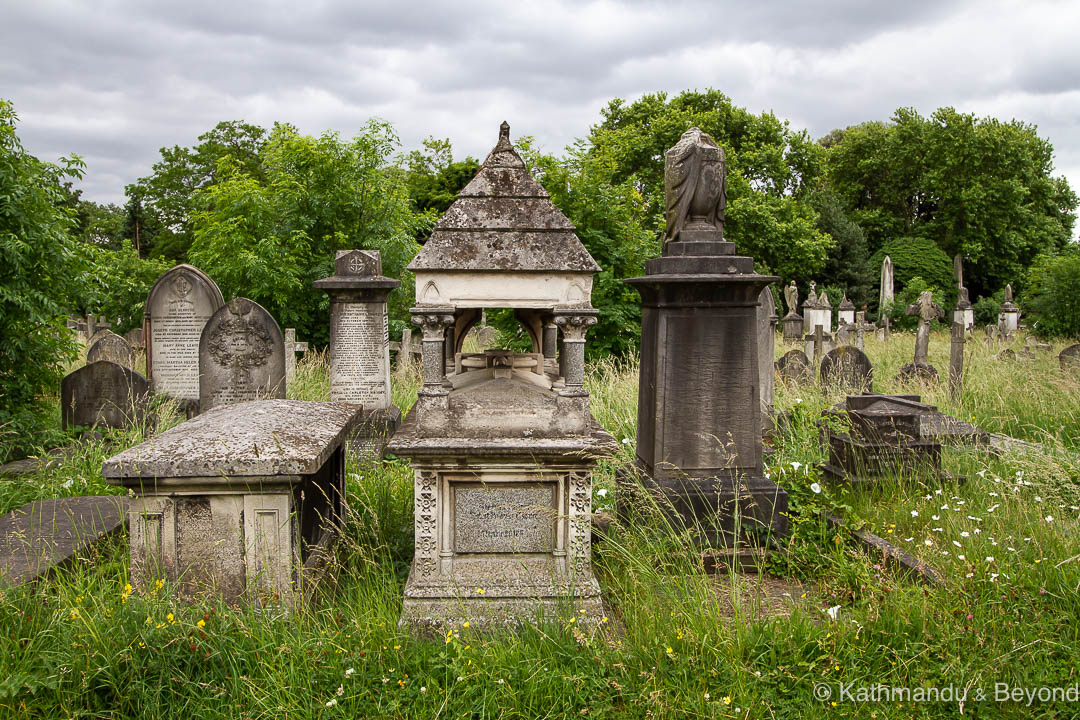 London, England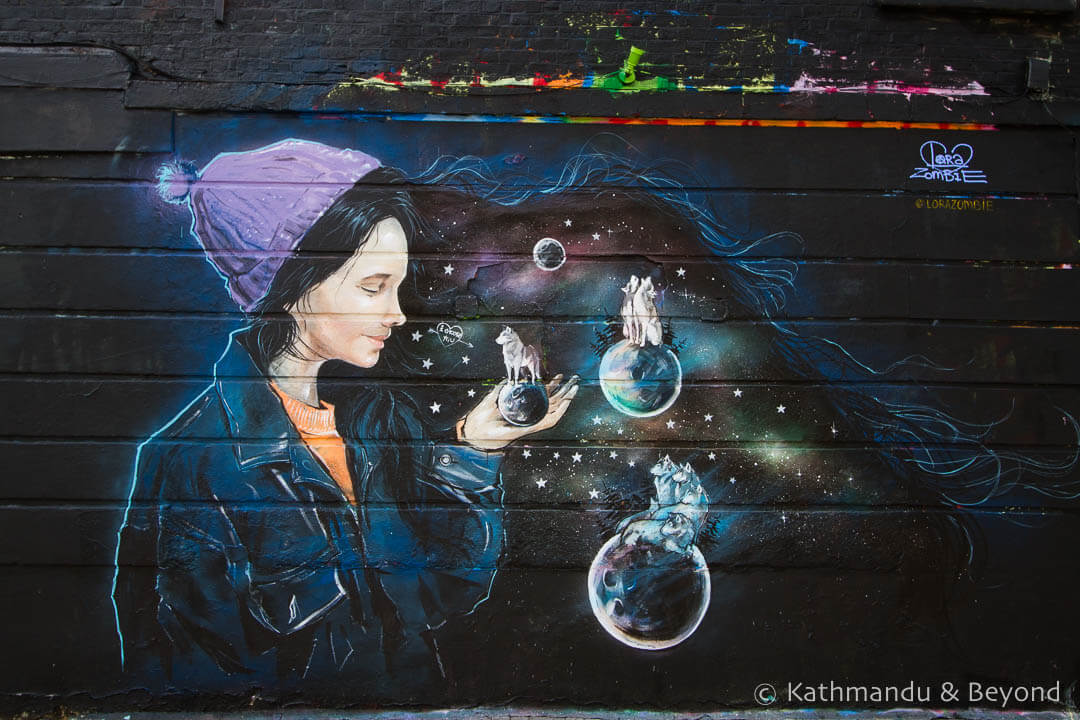 London, England
Read More:
Amy Winehouse Street Art Trail in Camden
The Magnificent Seven – Part I – Kensal Green Cemetery
London: Old Favourites and New Discoveries – A Photo Essay
See More: Photographs of England
And early in October had a change of continent and flew to Bangkok…
Thailand
The idea of being back in this part of the world was to not rush around too much and so far we've not done too badly. After a few days in Bangkok, we travelled overland first down the east coast and then the west, as far as Krabi.
During this time we fitted in a bit of beach time, some street art hunting and lots of delicious Thai food. We even found a supposedly haunted unfinished hotel for Mark to explore on his 50th birthday …. Moving swiftly on…


Ranong, Thailand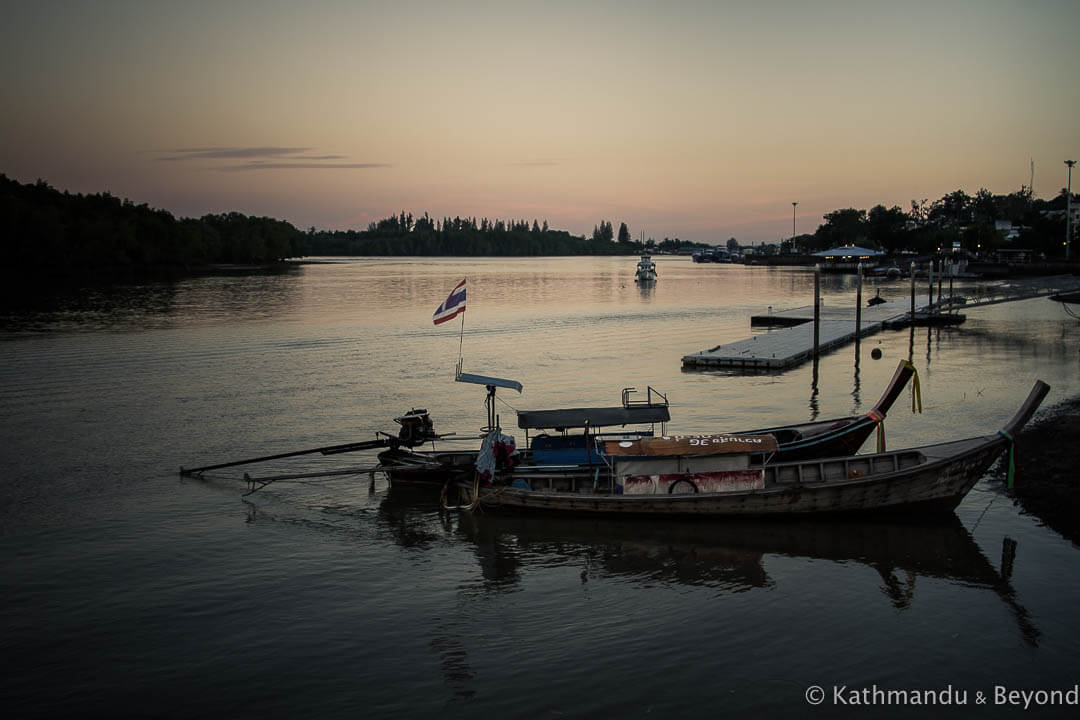 Krabi Town, Thailand
Read More: Street Art in Hua Hin
See More: Photographs of Thailand
From Thailand we flew to…
Singapore
Where we spent a couple of weeks with friends, catching up with post writing and spending as much time in the gym and pool as possible following several months of carb-laden Eastern Europe food! Mark also launched his new venture. Architectonic documents the stark and, in our opinion, magnificent architecture and monuments found in Eastern Europe, the Balkans and the former USSR. It's an ongoing project that keeps him busy (and out of the bars) and he is very pleased with the results. Please check it out and make him even happier!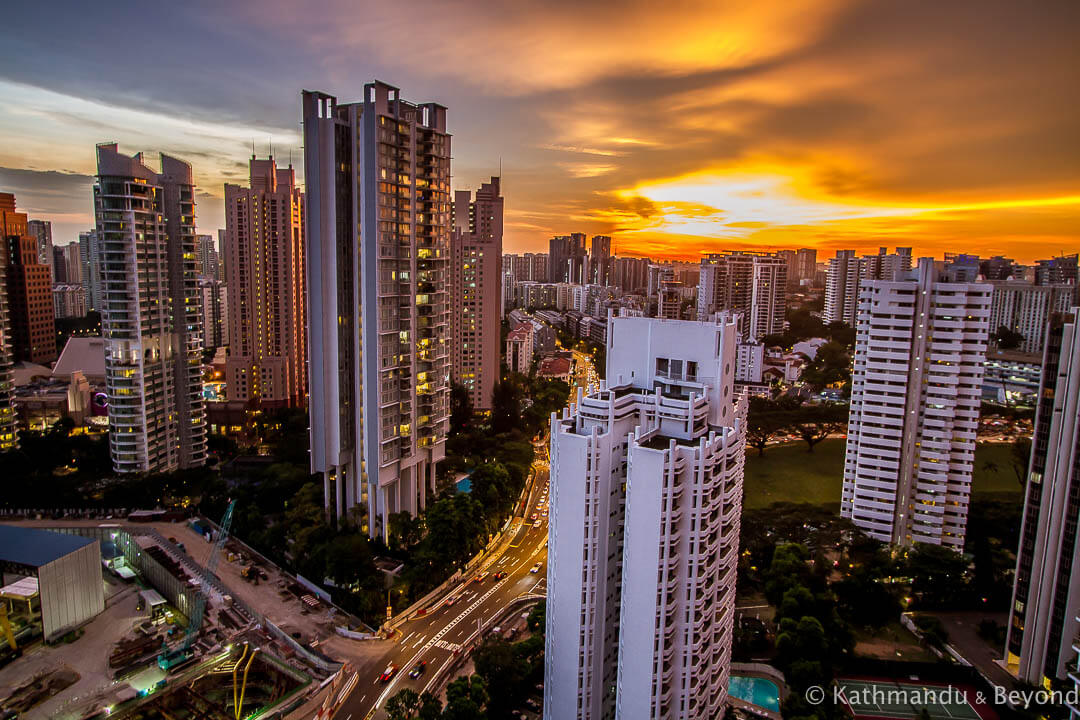 Singapore 
See More: Photographs of Singapore
Malaysia
From Singapore, we decided to stay true to our mantra of 'stop the bus' by breaking our journey between Singapore and Thailand in several places.
New discoveries for us were the sleepy little town of Muar and larger, but still not visited by many tourists, Ipoh. It's fair to say we felt a new-found appreciation for Malaysia, which in the past we have labelled as boring; especially for its abundance of street art and concrete. And also the food, even though our appreciation for that has never waned.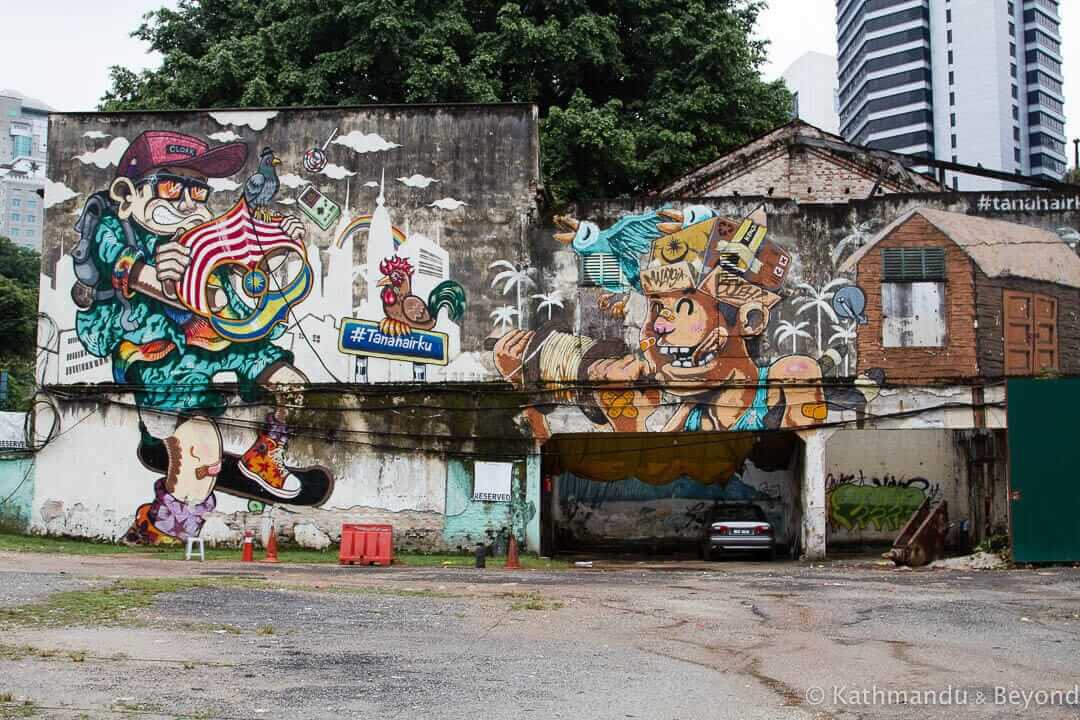 Kuala Lumpur, Malaysia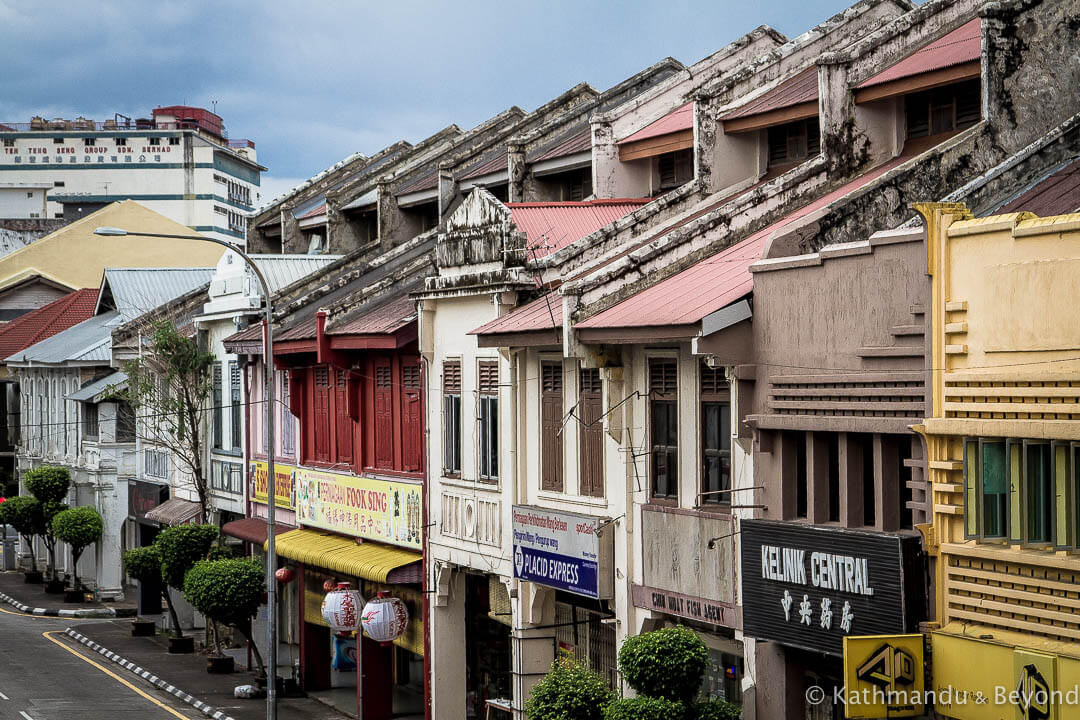 Ipoh, Malaysia
Read More:
Street Art in Ipoh, Malaysia
Penang's Secret Weapon: Eating & Drinking in Malaysia
See More: Photographs of Malaysia
Brunei
From Kuala Lumpur, we made a side trip to Brunei and country #96 for Kirsty.
It's true that Brunei isn't the most exciting country and many people warned me it would be boring (including Mark), much like we have labelled Malaysia as one of the few remaining countries in South East Asia left for me to visit, it had to be done.I read somewhere that although Bruneians may themselves describe their country as boring, they are not bored living there. Life is good there and as we found out that doesn't necessarily make it boring.
The streets of the capital, Bandar Seri Begawan, were so quiet that we did wonder if anyone actually lived there but the people we encountered were incredibly friendly. The food was also good with a lot of the kind of Muslim food found in Malaysia – rich slowed cooked mutton curries, sizzling satay and the kind of fried chicken that people travel for. The only downside is that there is no beer, cold or otherwise, to wash it all down with.
Bandar Seri Begawan, Brunei
Read More: Our visit to Kampong Ayer in Brunei
See More: Photographs of Brunei
And we're now in…
Chiang Mai, Thailand
There must be something about Chiang Mai that makes us gravitate towards it at this time of year – this is our fourth Christmas out of 10 nomadic ones that we've spent here…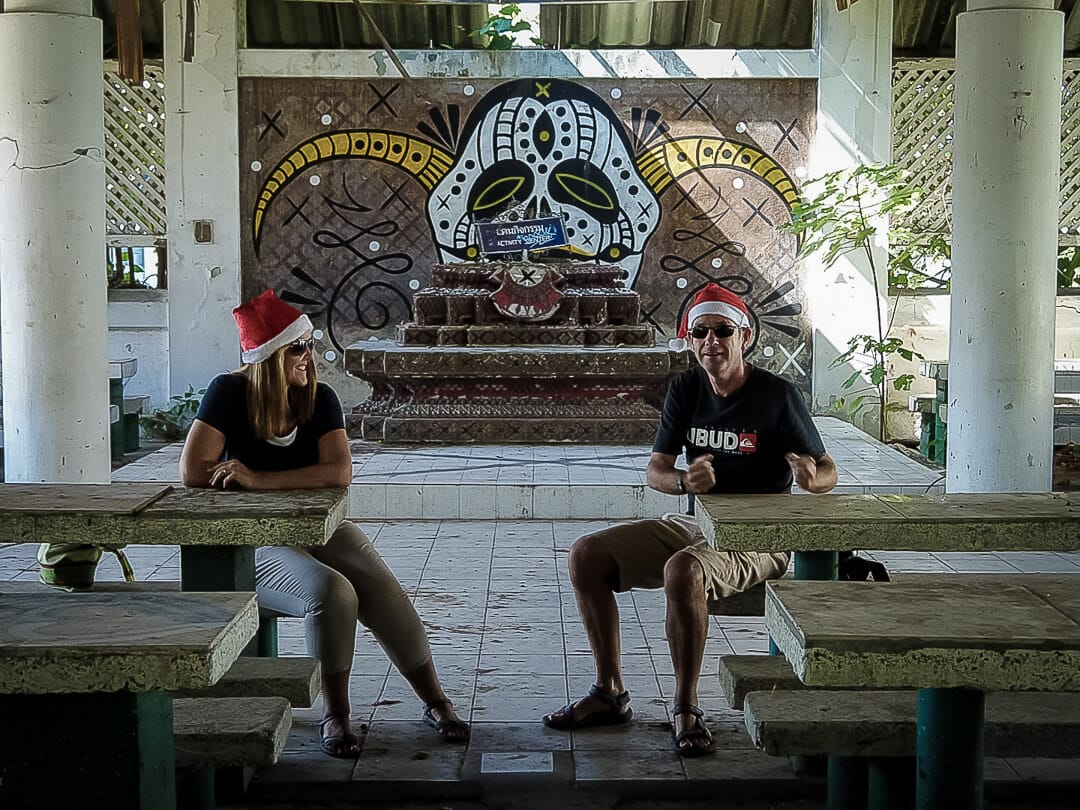 Mark awaiting his Christmas lunch in the dining hall of an abandoned prison in Chiang Mai
Our 2018 Travel Plans
We feel more organised than ever with our 2018 plans and though nothing is set in stone, we feel pretty smug with ourselves for having at least put loose plans in place.
It may sound like the exact opposite of what it should but it somehow feels quite liberating going through the planning process. Often we have no idea of where we are heading the next month and somehow, although the freedom is great in theory, the constant procrastination has started to feel a bit restrictive.
In just over a week's time, we're heading to Central Vietnam before continuing into Cambodia and probably Laos. We'll be mostly going to places we're long overdue a return visit to…
In April we'll be back to Europe and we already have plans in place to return to the Baltic countries of Latvia, Lithuania and Estonia and to Georgia and Armenia in the Caucasus.
We also intend to resume our spomenik hunting in the Balkans so will be visiting Croatia and Bosnia & Herzegovina again.
What was your travel highlight of 2017? Have you made any 2018 travel plans yet? Let us know where you went, or what's on your agenda – go ahead, add a reply below… please!
As always, thanks for sticking with us throughout 2017 and supporting our efforts on both our website and social media channels. It's a challenge keeping up with them all but your likes and comments inspire us to keep at it!
Wishing you a wanderlusty 2018!
---
---