Girona's airport is served by several low-cost carriers these days so quite a few people use it as a means of getting to nearby Barcelona and other places along the Spanish coast. It was a couple of cheap flights from Morocco to Malta via Spain that took us via Girona, so like the inquisitive travellers we are, decided to stop for a couple of days.
Not many pause in Girona itself, but if you do decide to do so you will find a fine city with enough to see and a fraction of the tourists that Barcelona receives. The Houses on the Onyar, also known as the hanging houses for obvious reasons (see photo below), are the city's most famous attraction but there is more besides.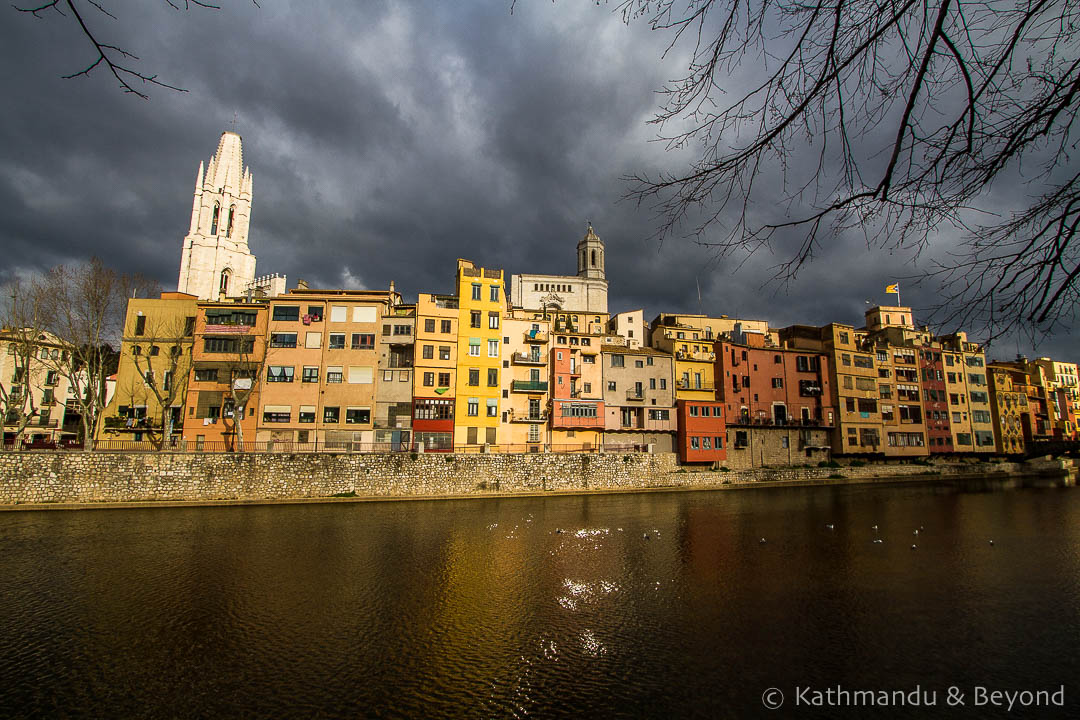 The Houses on the Onyar
What to do in Girona
Head to the Tourist Information Centre in the first instance and they will set you straight with a map and a suggested walking route. Unlike Barcelona and other large cities in Spain, it won't take you long to see the sights but that's not a bad thing as there are plenty of bars and cafes centred around Independence Square where you can easily while away an hour or two.
I think we covered the suggested walking tour in about two hours. It mostly focused on the Barri Vell (old quarter) and took us up to the impressive Cathedral of Saint Mary of Girona and then beyond to the castle walls, which offer fine views back across the city.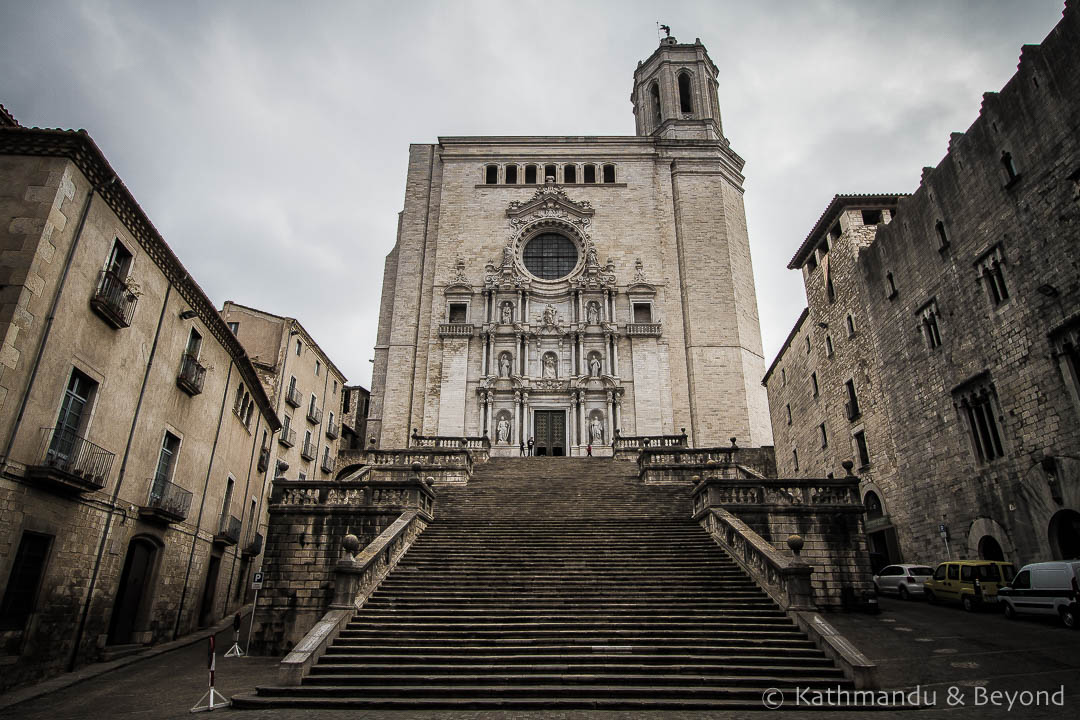 Cathedral of Saint Mary of Girona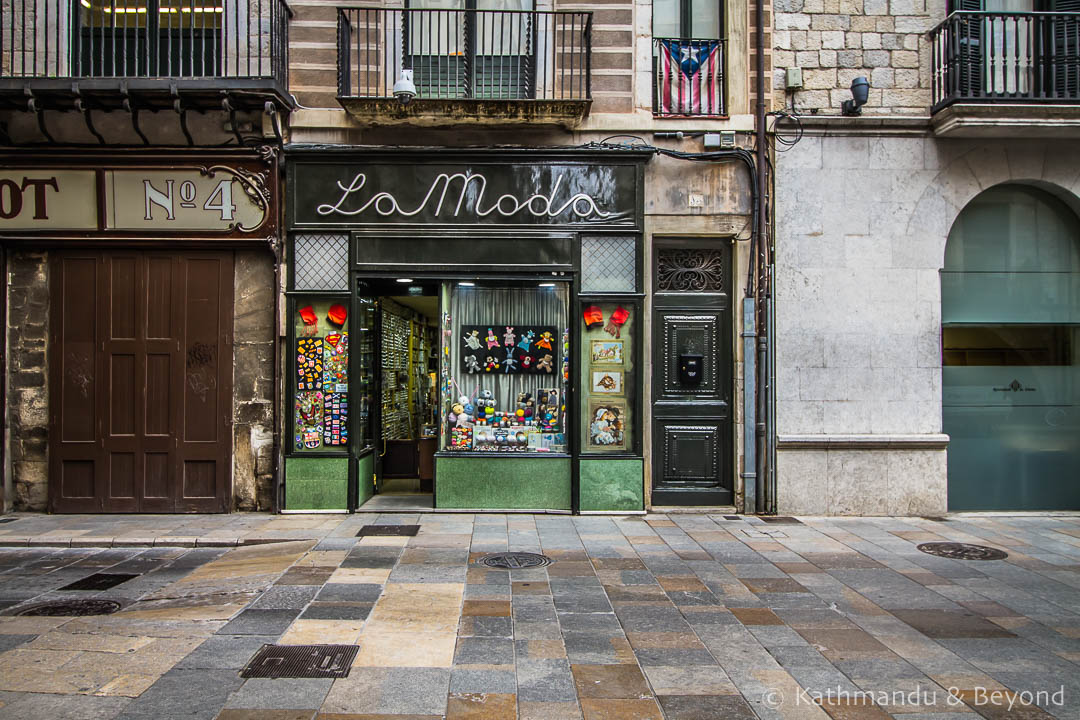 Barri Vell (old quarter)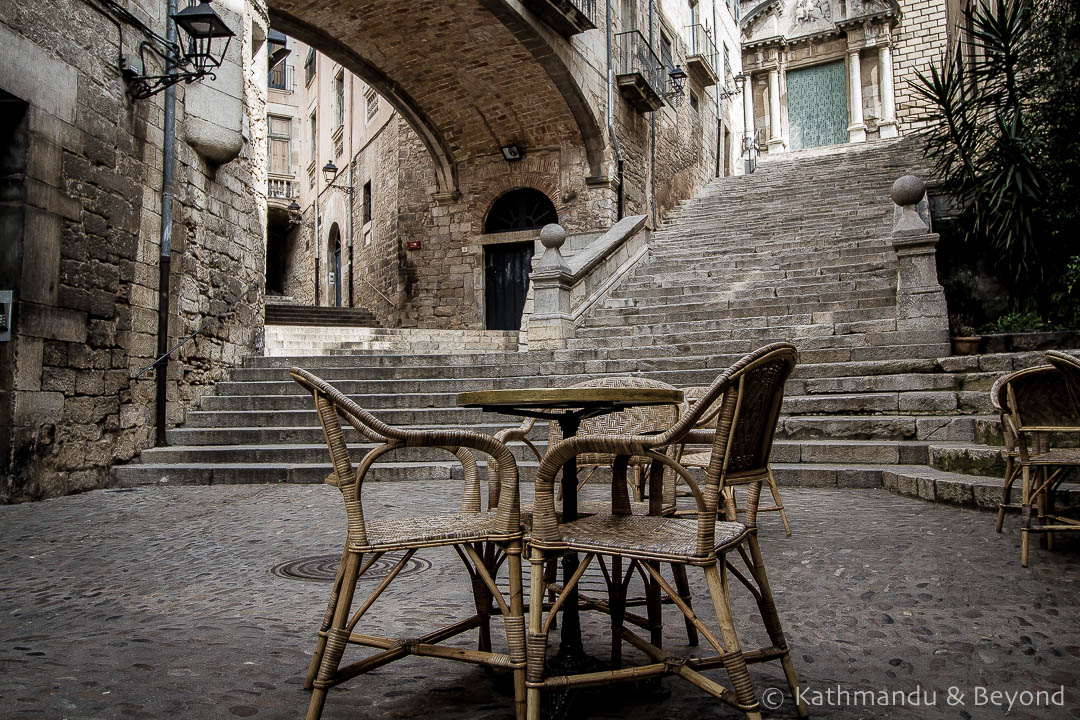 Plaza Sant Marti
Where to stay and what to eat in Girona
Food and drink, even on the main square, were reasonably priced but we did have a little trouble finding decent, budget-option, accommodation. We ended up staying at the rather institutional Cerveri, a classic old-school style hostel with a list of rules as long as your arm. A canteen-style breakfast was included and although we had our own private room, we were still subjected to bunk beds and had to make (and strip) our own beds. The place was full of long-term students and we were probably the oldest thereby at least thirty years but it was perfectly acceptable for a couple of nights and the location, which was right bang in the middle of the Barri Vell, was perfect. We paid €28 per night for a private room with shared bathroom and breakfast included.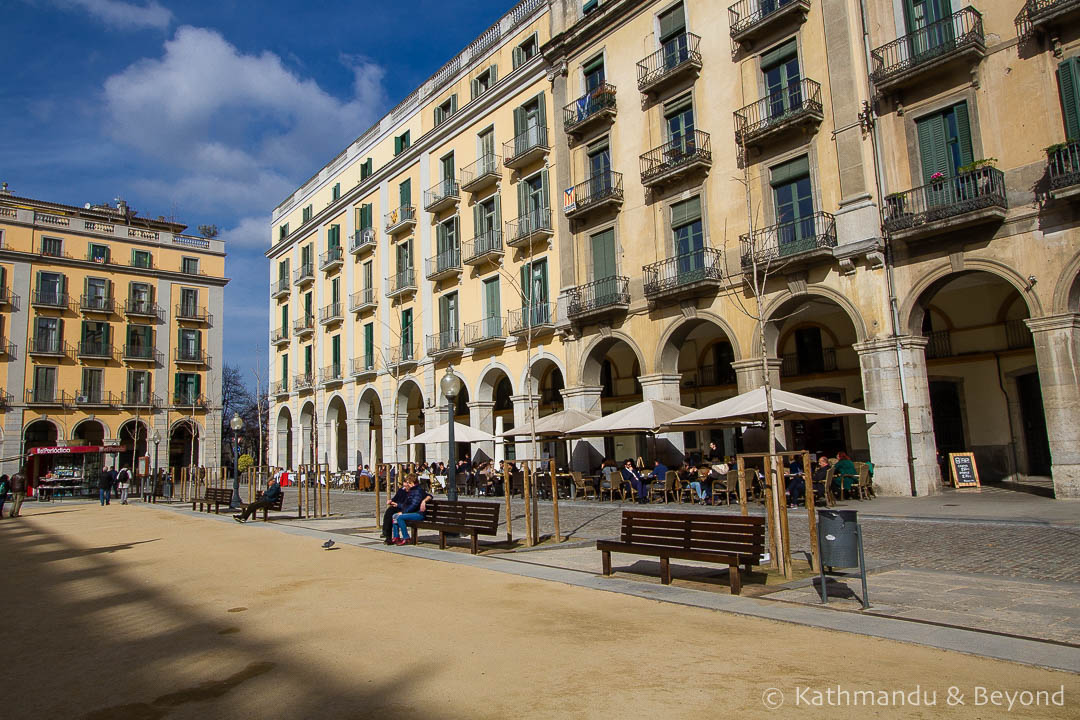 Independence Square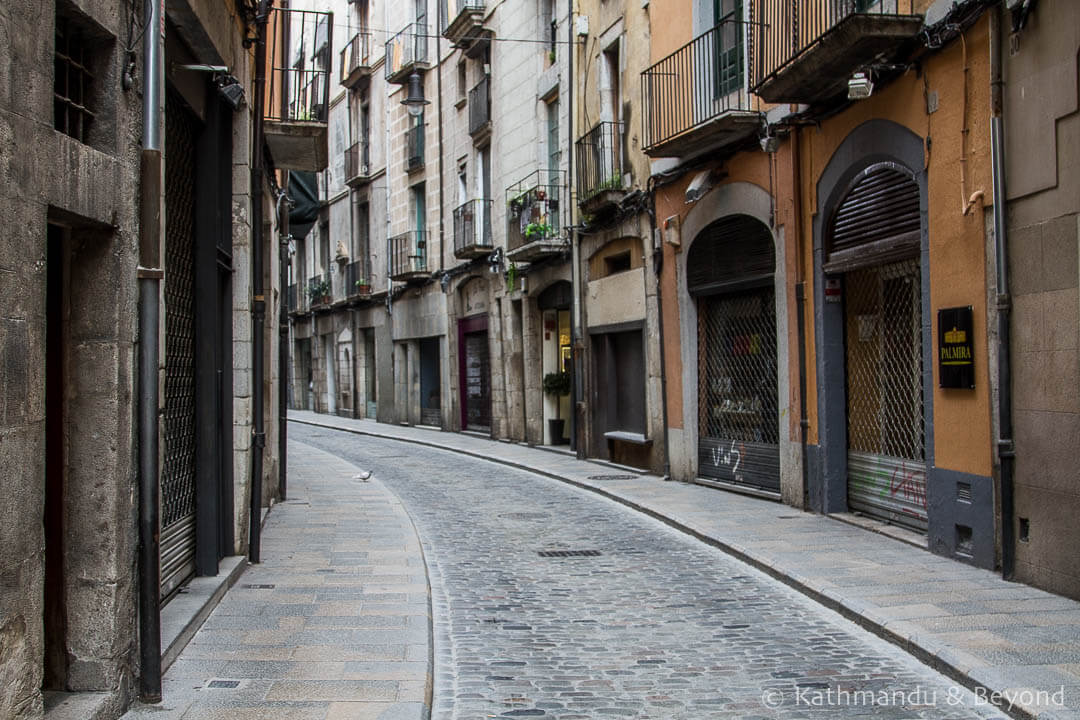 Barri Vell (old quarter)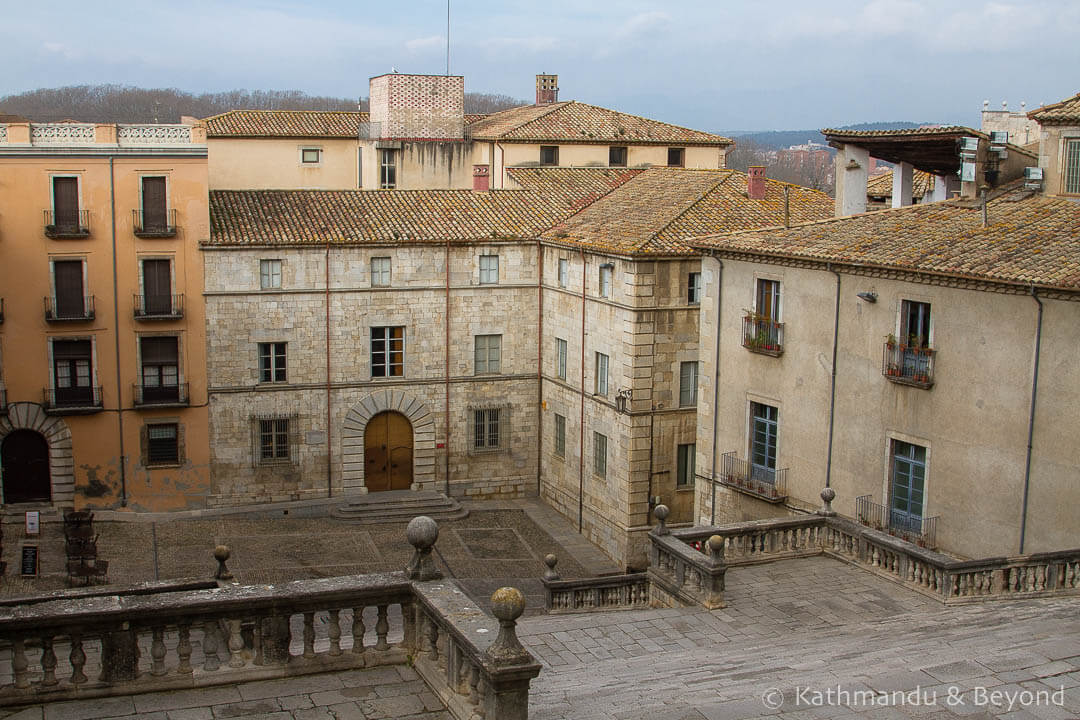 Cathedral Plaza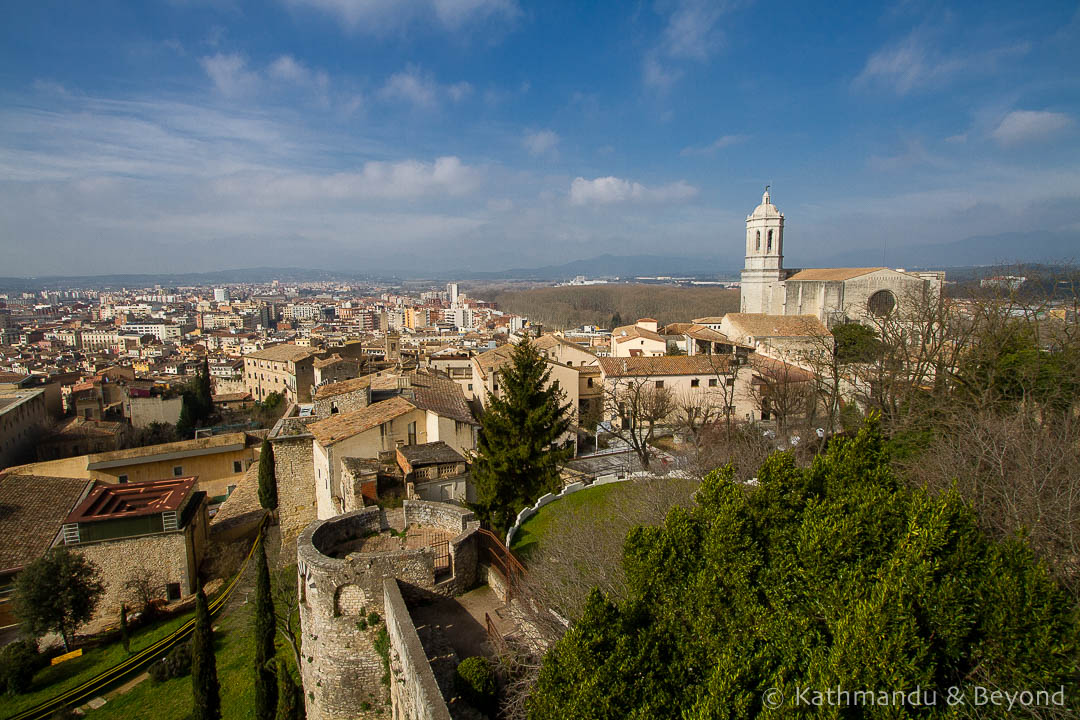 View of Girona from the castle walls 
How to get to Girona from either Barcelona or Girona airport
There are regular buses from the centre of town to the airport and the distance is short. Getting to/from Barcelona on the train is also straightforward. We actually arrived at Barcelona airport, took a train to Girona and then the public bus to Girona airport for our onward flight. All the information you need in relation to transport can be found here.
Girona is never going to rival Barcelona for things to do, nightlife, vibrancy, etc. but the city is definitely worth a night or two if you are looking for somewhere a little different and/or find yourself passing through en route to somewhere else.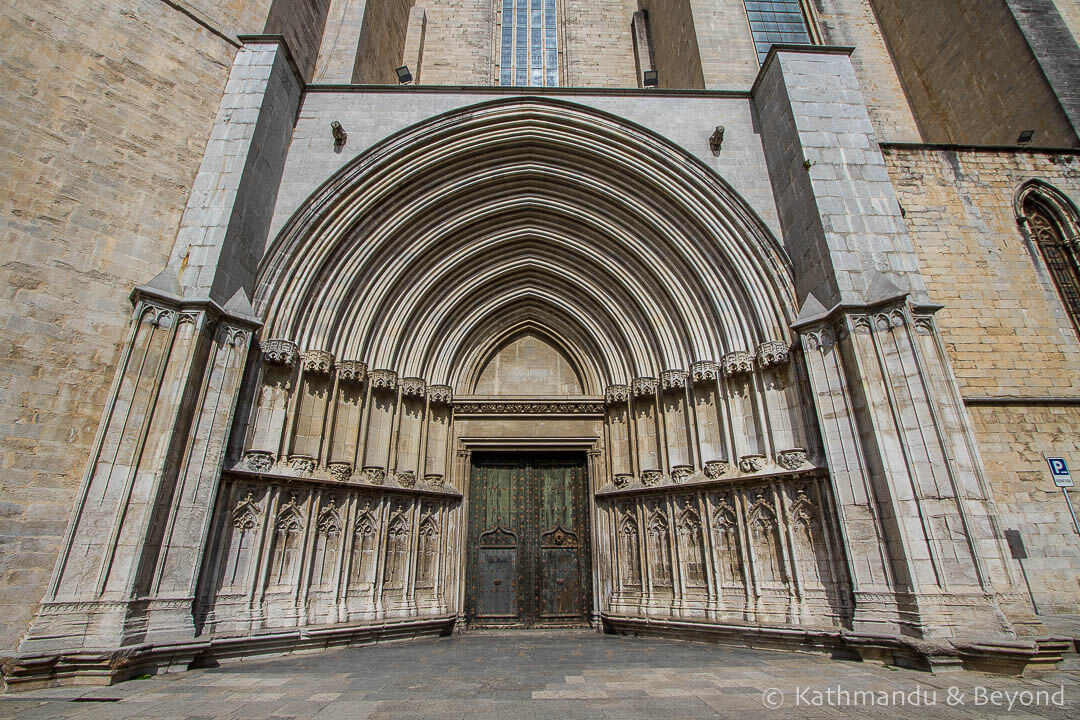 Cathedral of Saint Mary of Girona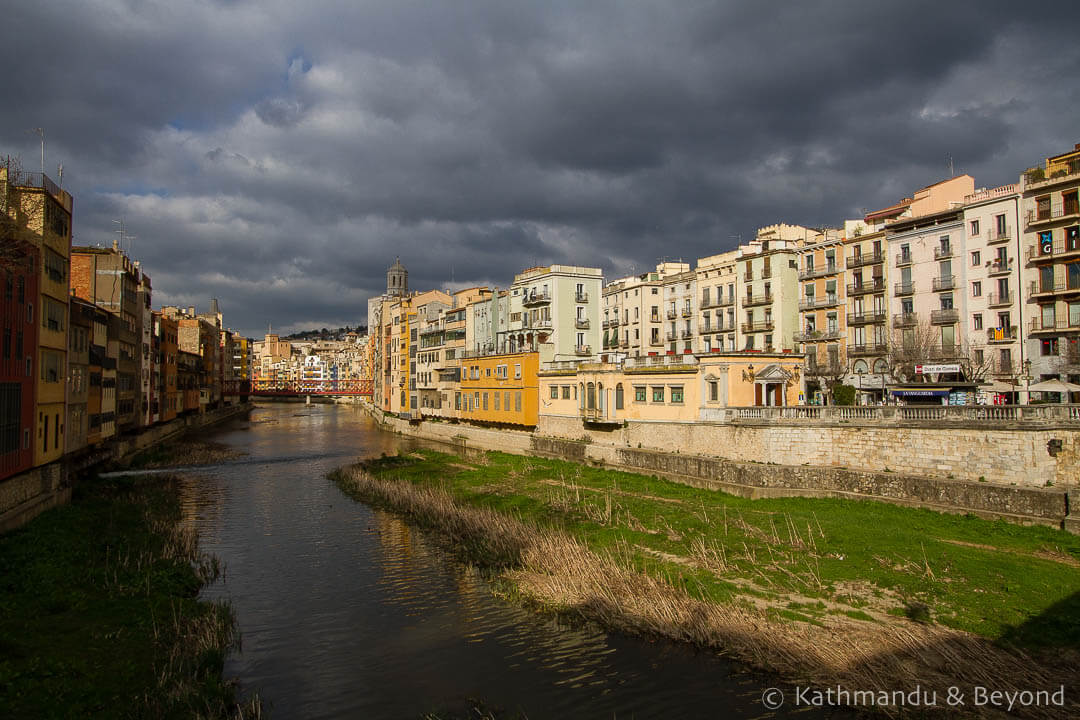 Onyar River
---
DID YOU ENJOY THIS POST? PIN IT TO YOUR TRAVEL INSPIRATION BOARD…