And Malta's alternative Azure Window!
Timing is everything they say. The day before we left the main island of Malta to spend a week on its little sister, Gozo, we heard the news that the Azure Window had fallen into a watery grave.
The Azure Window, Tieqa tad-Dwejra in Maltese, was one of Malta's icons and a trip to see, photograph and selfie (is 'to selfie' a verb yet?) in front of it is (was) on every traveller's itinerary to the islands. Ours too.
We were in Bugibba, a rather tacky resort on Malta's north coast which caters mainly to British tourists, (although the full English breakfast was good!) when the Azure Window sadly and dramatically collapsed into the ocean on nearby Gozo. Stormy weather and high winds contributed to its demise and, although the sky was blue and clear, we certainly felt the effects of the storm as the palm trees to the right of this photo will testify.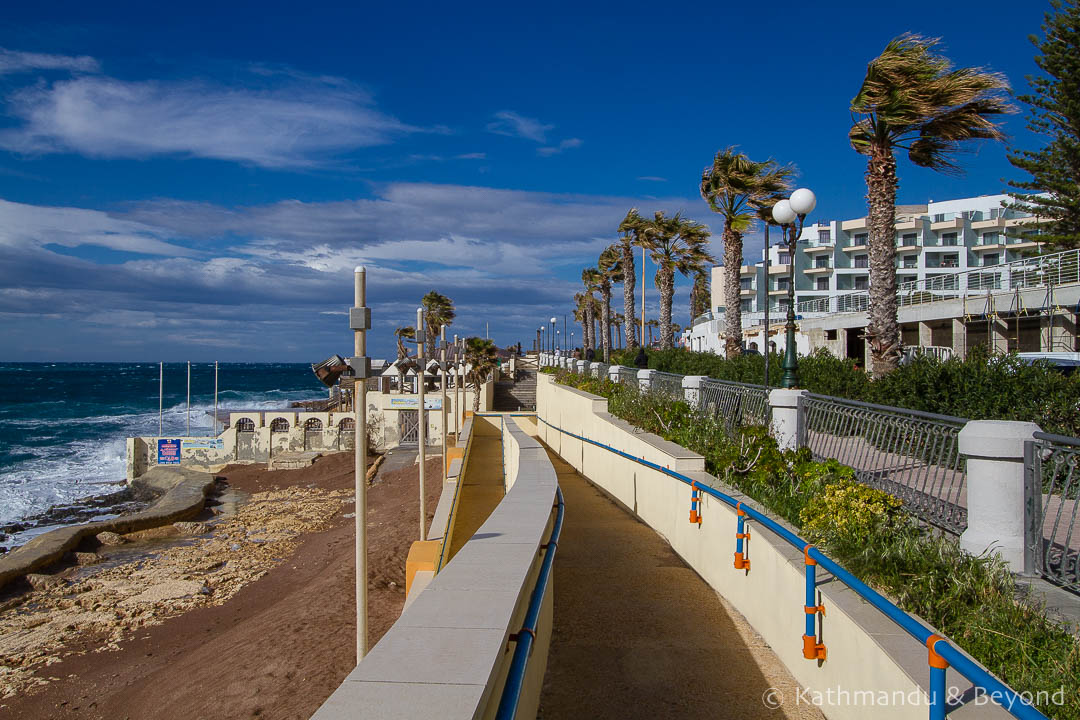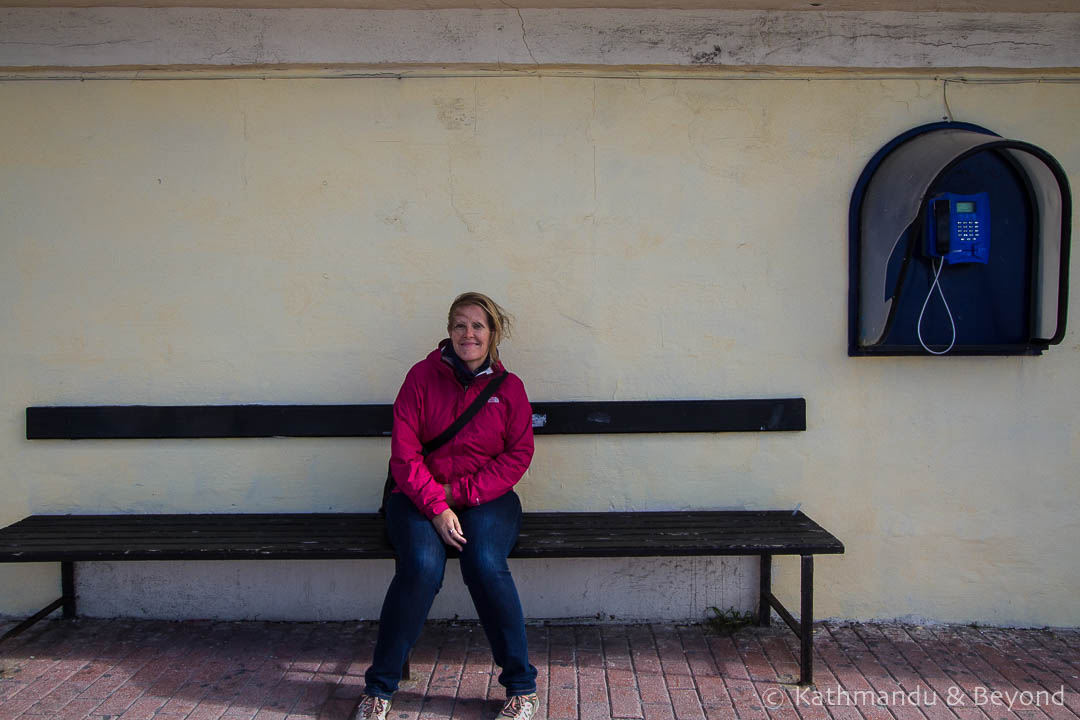 Above: a windy day on Malta
Was it inevitable?
Although its collapse was a shock to the people of Malta, following centuries of erosion from the elements, it shouldn't have been a complete surprise. In 2012 a large chunk fell into the sea and drone images taken just under a year ago showed cracks across the top of the arch. Also, last year walking across the arch was made a criminal offence carrying a €1,500 fine.
It was just our luck that it couldn't have hung on another couple of days!
Once on Gozo, we undertook a couple of coastal walks, one of which took us along a path around Dwejra Bay and past the spot where the famous stone arch stood.
From high up on the coastal trail, we looked down on Dwejra Bay, Mushroom Rock, the Blue Hole and imagined the Azure Window in situ. But actually it didn't feel like anything was missing from the scene and, Azure Window or not, the view was stunning.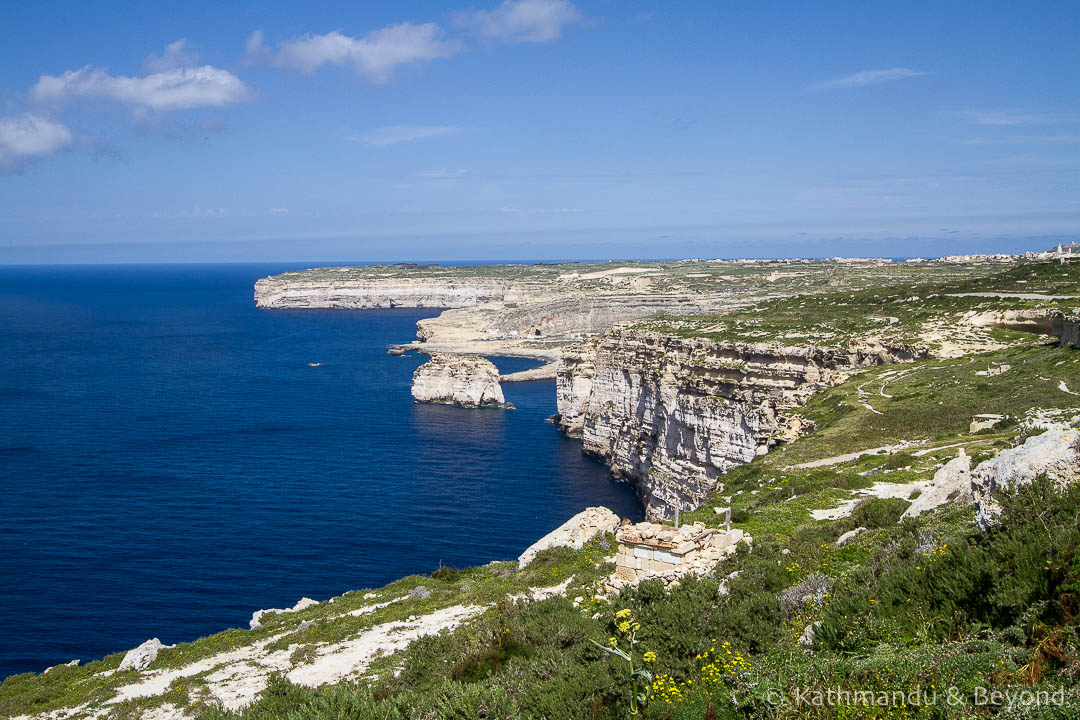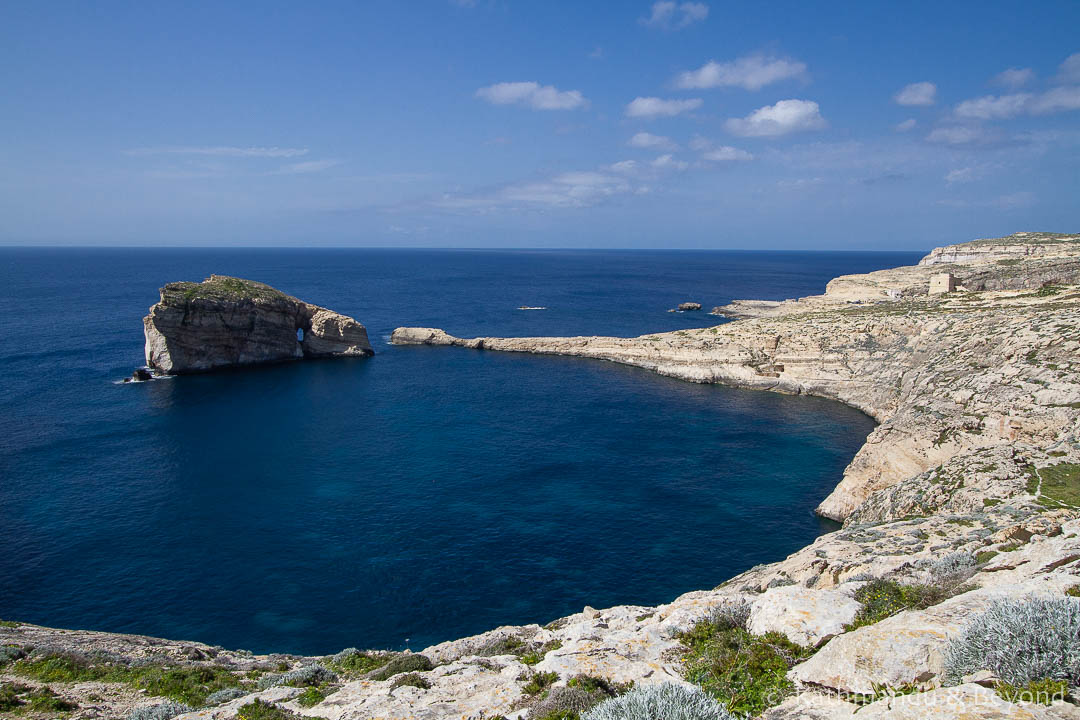 We'd had the coastal path all to ourselves but following it down from the cliffs, we reached the parking area where tour buses were still turning up with punters wanting to have their photograph taken in front of the Azure Window. Some tourists were trying to figure out where it was and we joked as we wondered if any turning up were surprised not to see it!
Until just over a week ago, this is the spot where you would have stood to see the iconic Azure Window. As you can see, even without its most famous rock formation, the bay is spectacular and still worth a visit.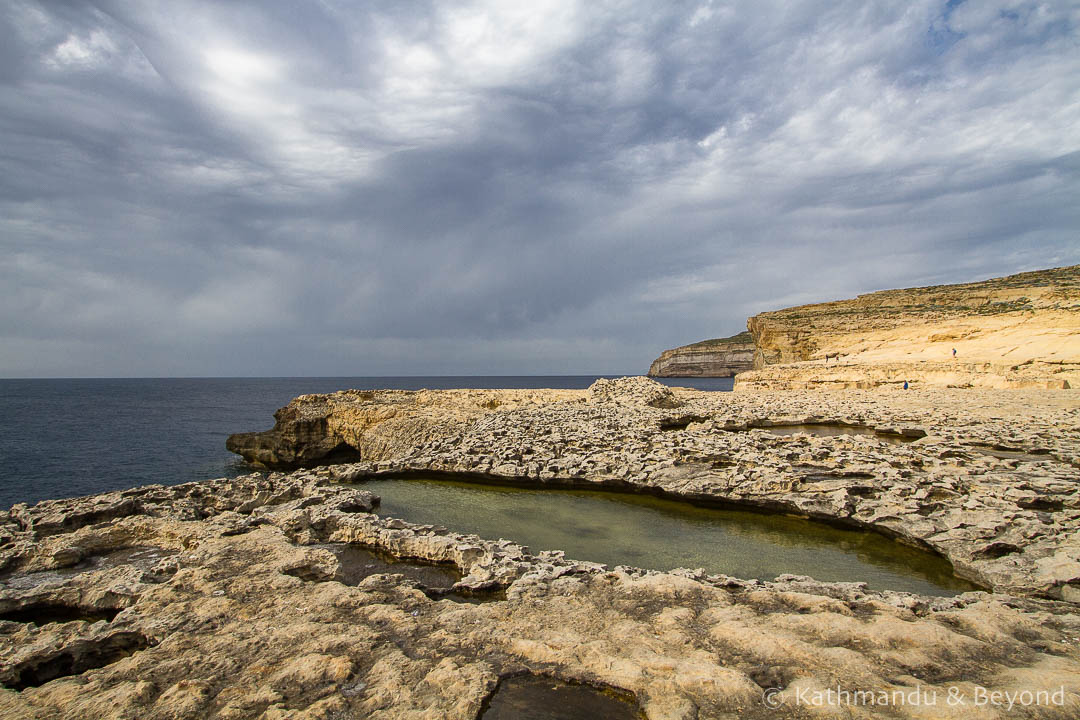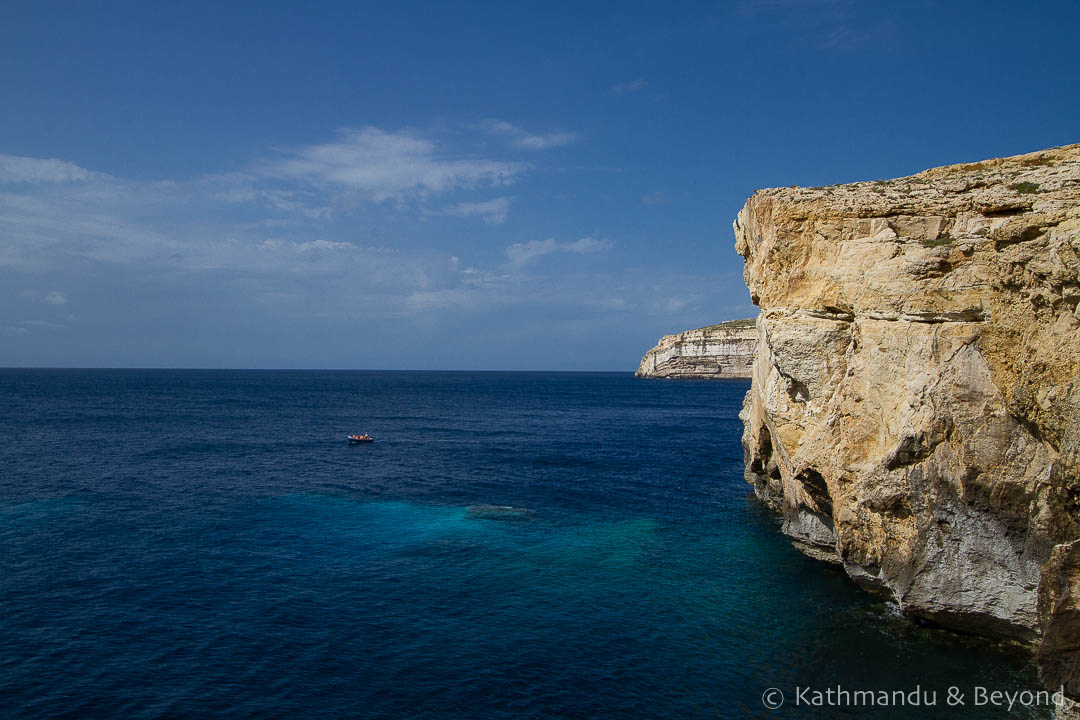 If we'd have been there a few days earlier, this is what we would have seen…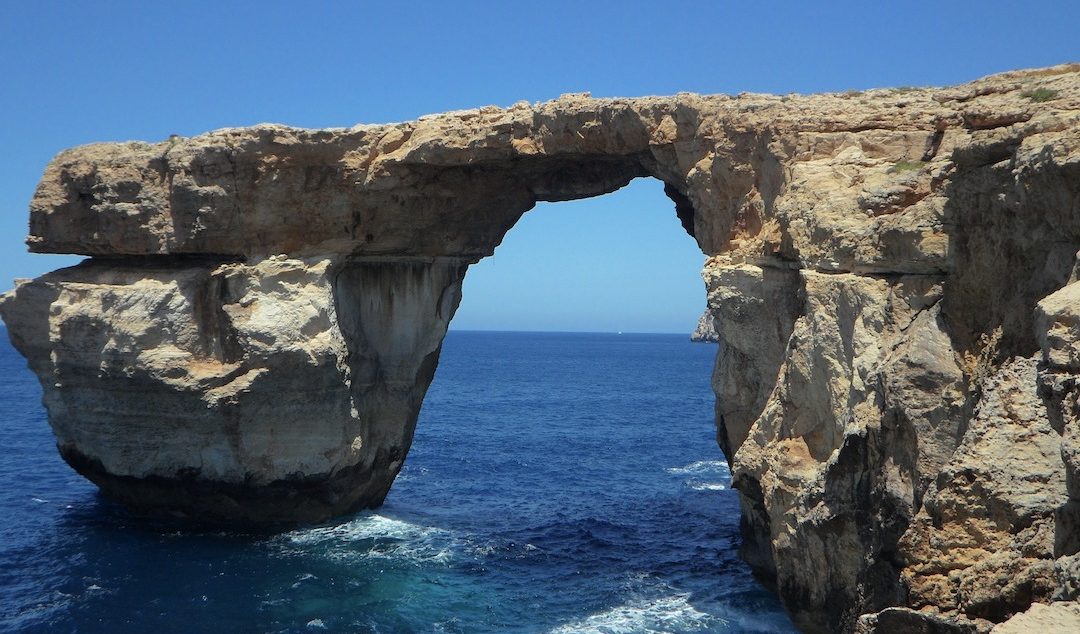 Gozo's other Azure Window
For those whose trip to Malta isn't complete without a stone arch, Gozo does have another lesser-known geological formation that has been dubbed the alternate Azure Window.
Known as Wied il-Mielah Window, we passed it on another of our coastal walks. It's a pretty spot on the northeastern coast but arguably the archway is not as perfectly formed as the original. It's certainly not as easy to photograph!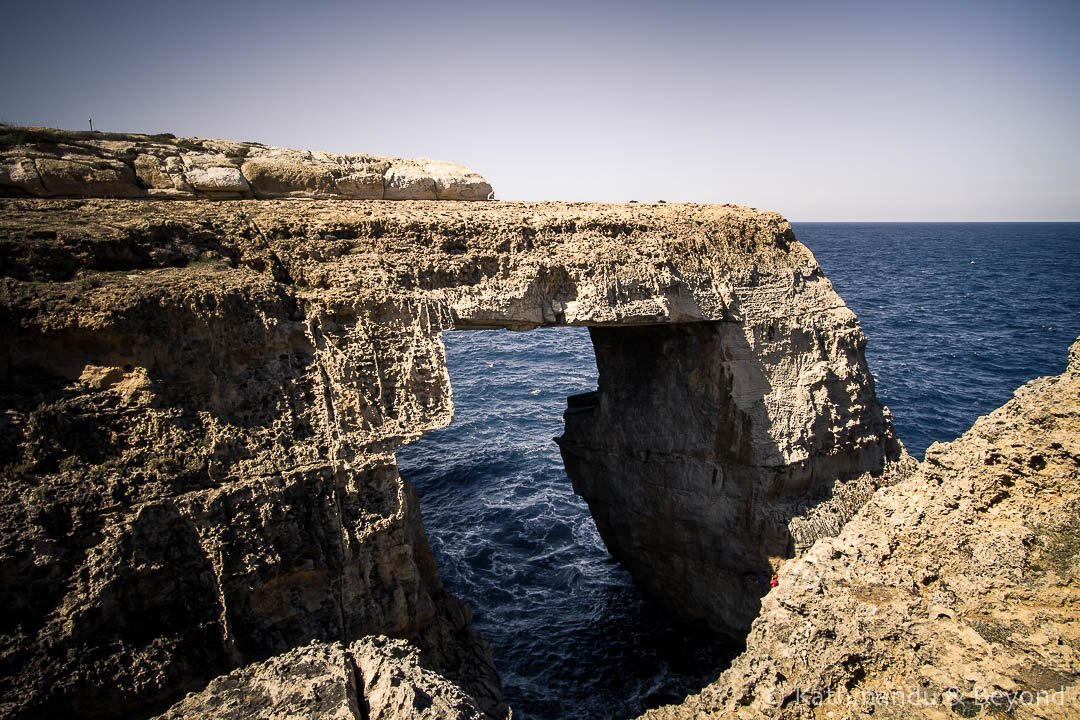 The point of this little story?… If you are planning a trip to Malta and Gozo, don't eliminate Dwejra Bay from your itinerary simply because the Azure Window is no longer standing.
And finally some trivia for Game of Thrones fans… The Azure Window was the location of Daenerys and Drogo's wedding in the first season.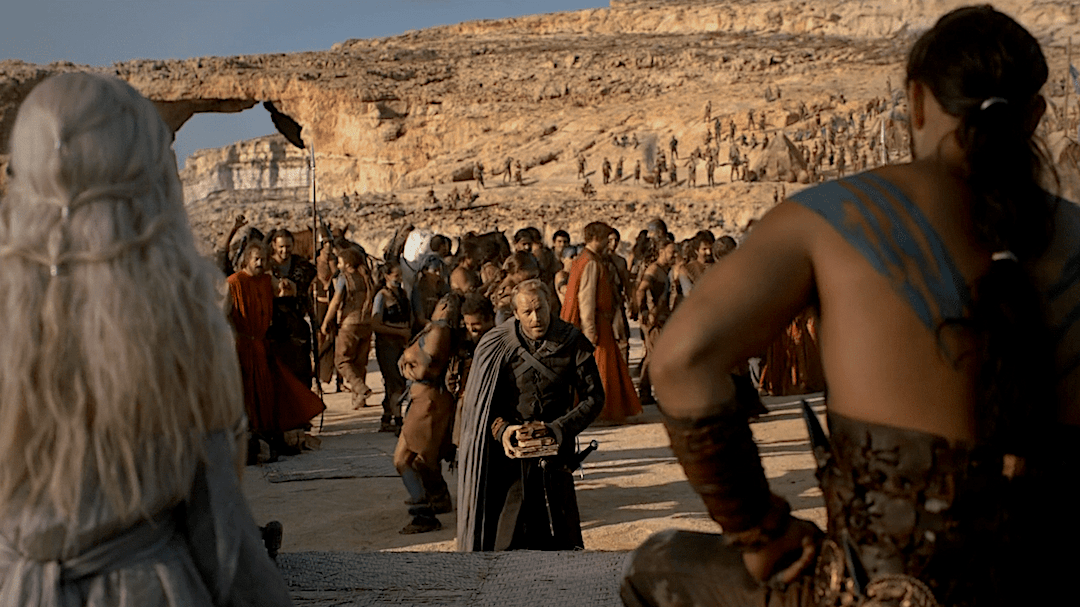 ---
LIKE IT? PIN IT…


---