On our first visit to Podgorica, a couple of years ago, the city's unmissable 'Transformer' sculptures* were the best I could come up with in the way of street art. However, on our recent stay in the Montenegrin capital, I delved a bit deeper and found a fair bit of street art and graffiti. OK, so the quality is not as high as in many other cities but nevertheless it does exist!
*Sadly the Transformers were nowhere to be seen during our June 2017 stay in the city. It appears that, much like all street art, they weren't a permanent fixture.
Not much of the artwork we came across was in downtown Podgorica so you do need to look a bit further than the town centre to find it. That said, it's not a big city so you don't have to travel too far either.
I realise this contradicts my previous sentence, but what street art there is, is quite spread out and if you walked to all of it, it would be around a nine-kilometre circuit. But you would also see all of Podgorica's main sights along with way. I have pinned the approximate locations on a Google map which you'll find at the bottom of this post so you may just prefer to head in the direction of the GPS coordinate marked and take a wander around that area to see what's still there and what is new.
Preko Mora
č
e, Novi Grad
We found the greatest concentration of street art in the inner courtyards of some apartment blocks in the Preko Morače Novi Grad area of the city, not too far over the Millennium Bridge.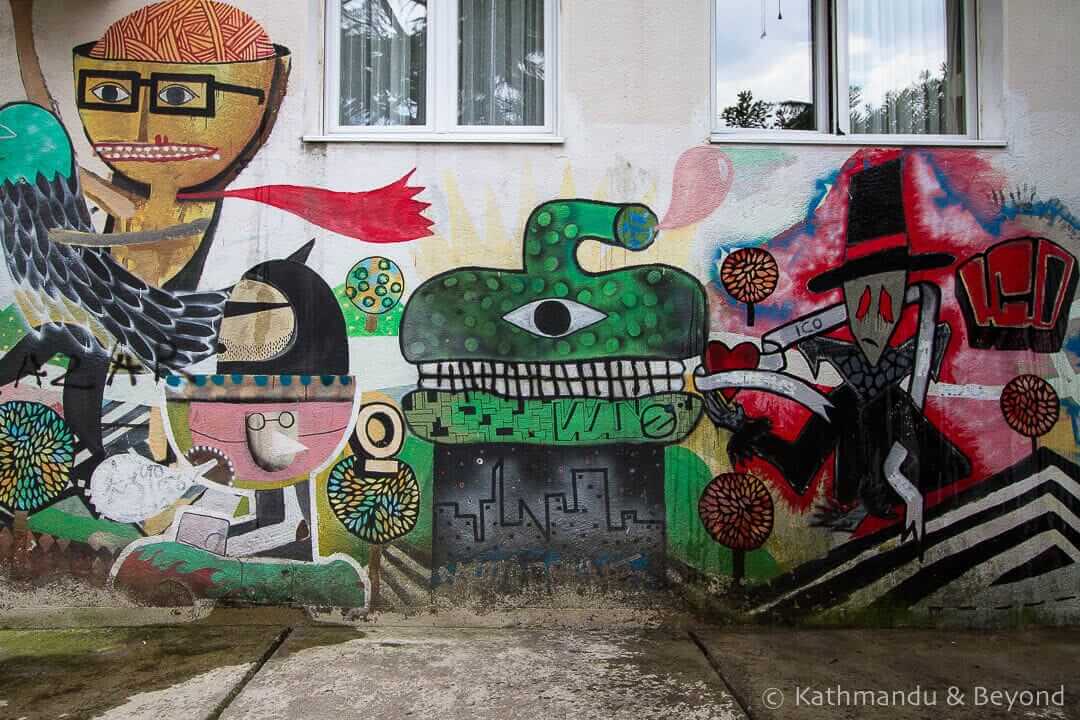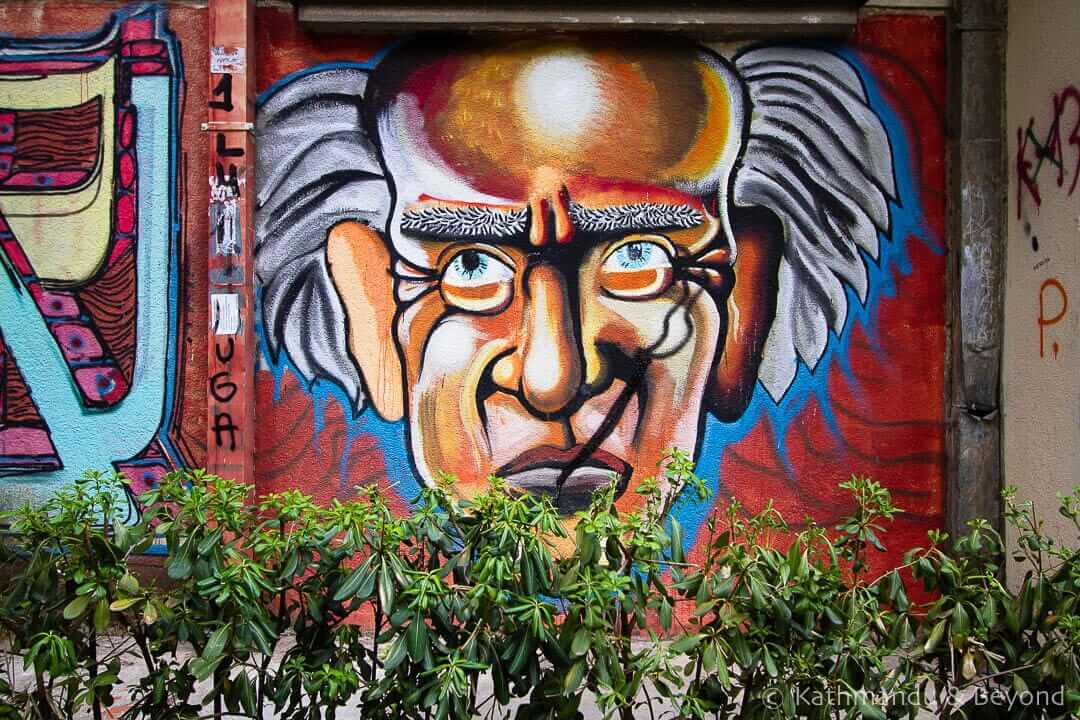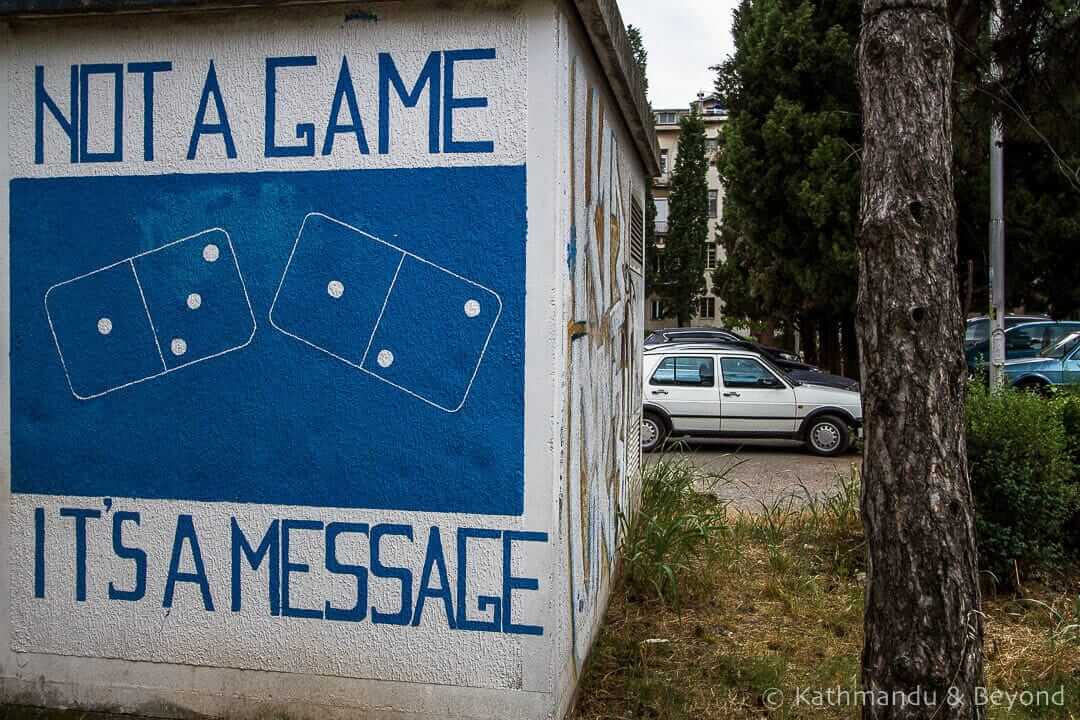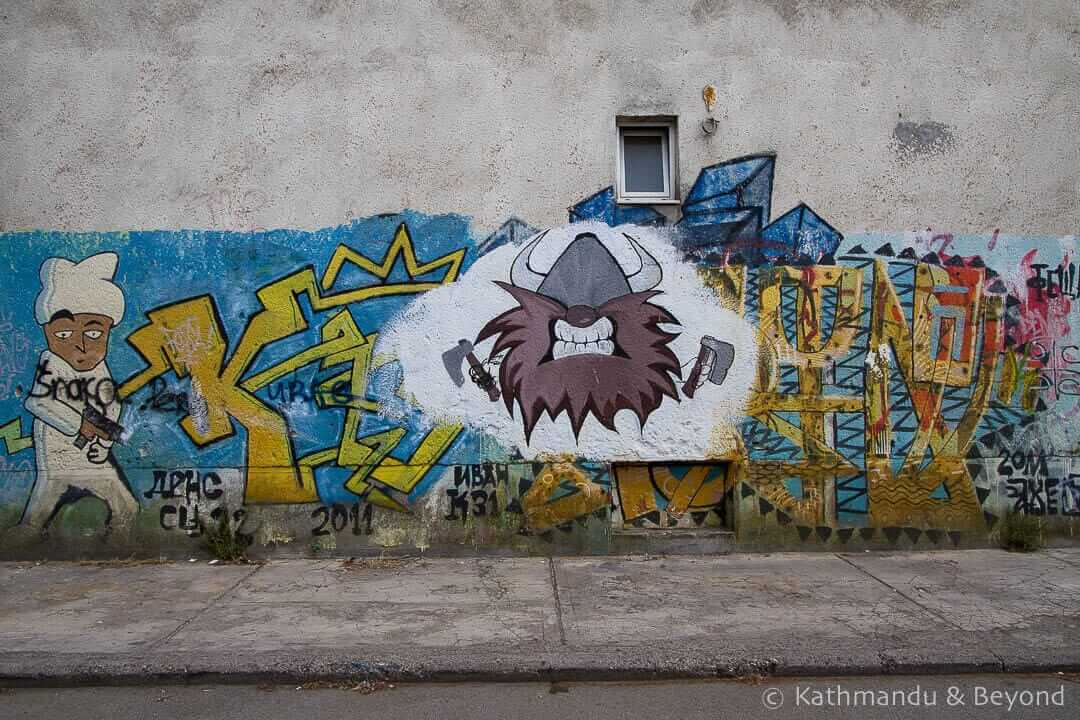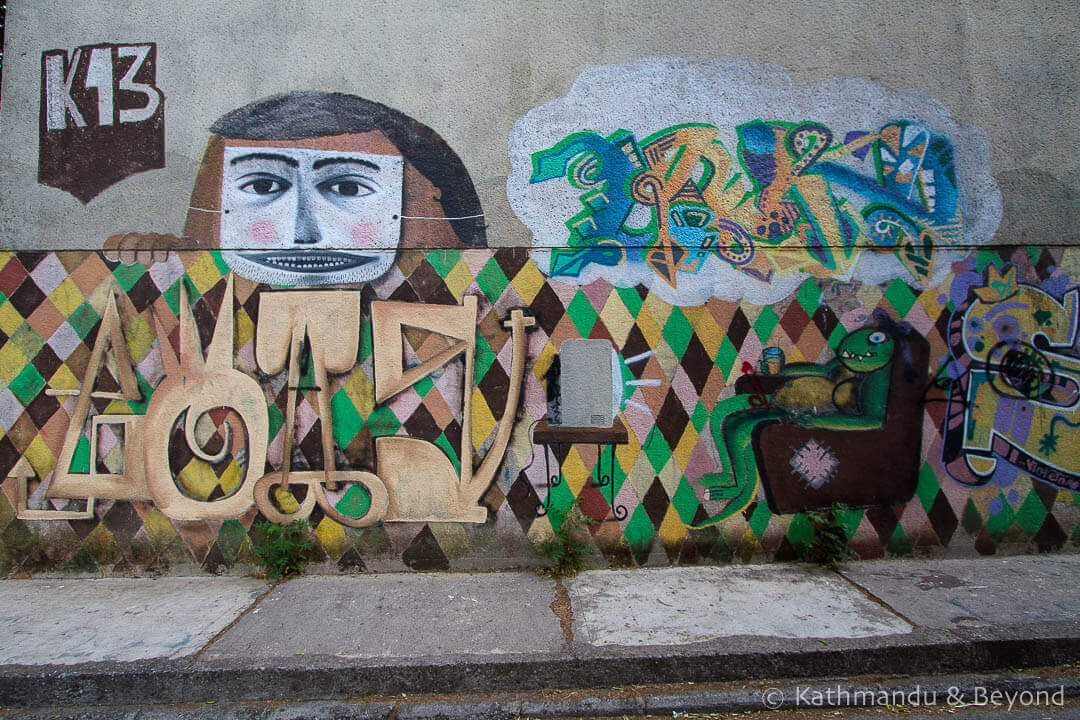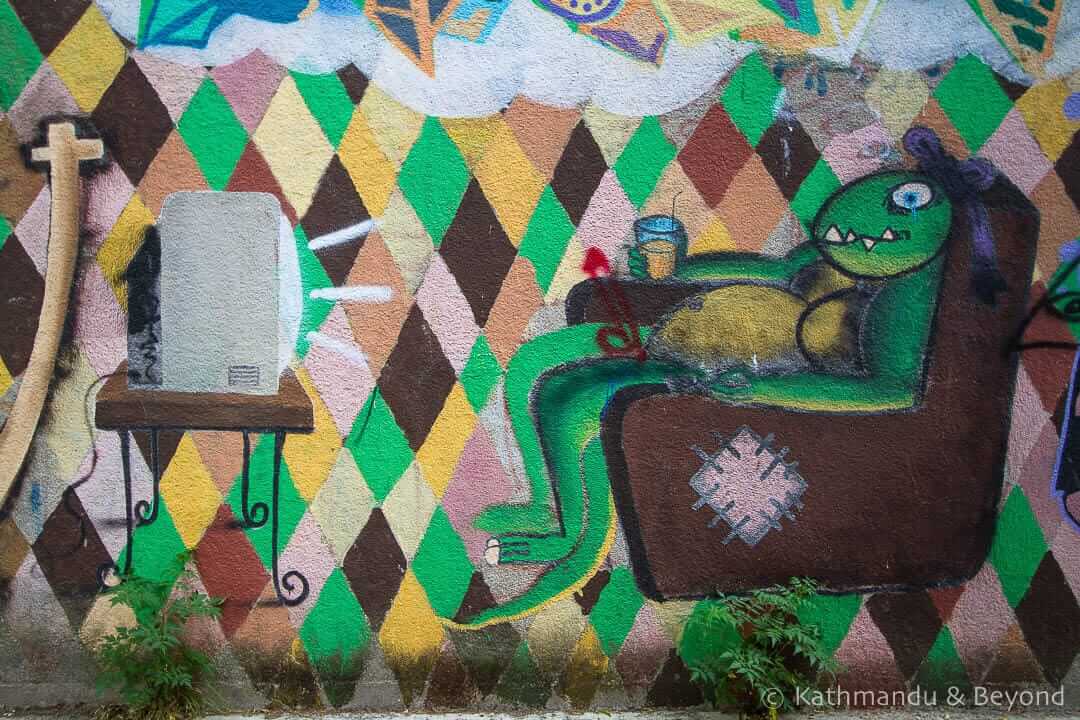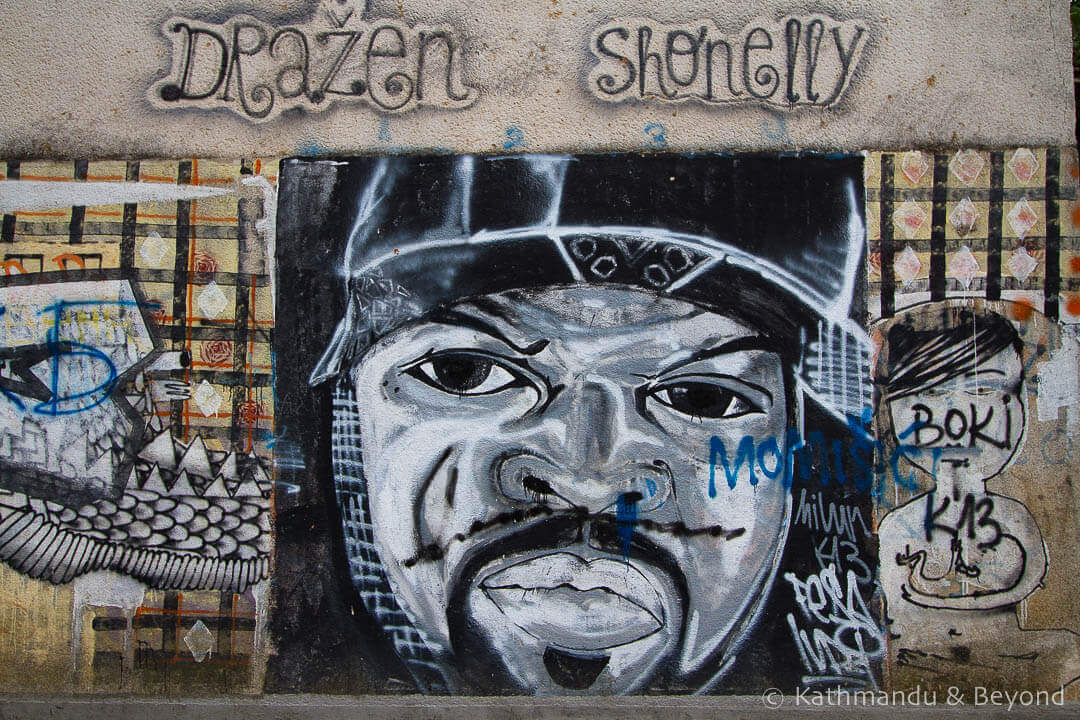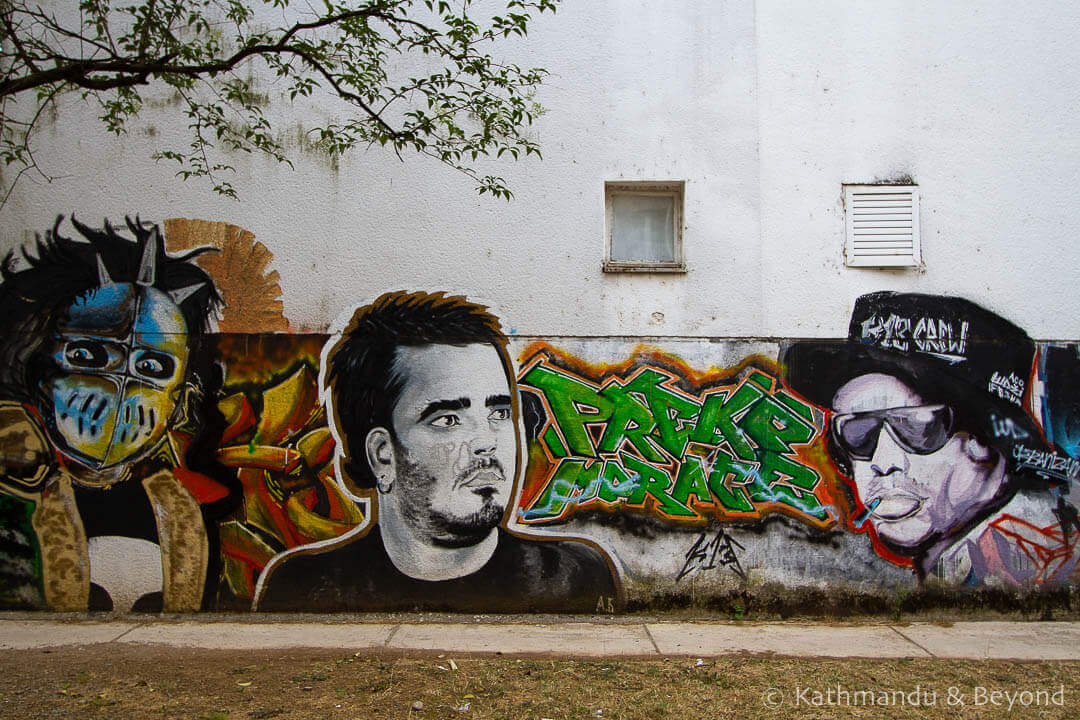 Blok 5
Another area we found a fair bit of street art and lots of graffiti was Blok 5, a residential area a few hundred metres beyond Preko Morače. Built in the early '80s, the high-rise apartment buildings are typical of those built at that time.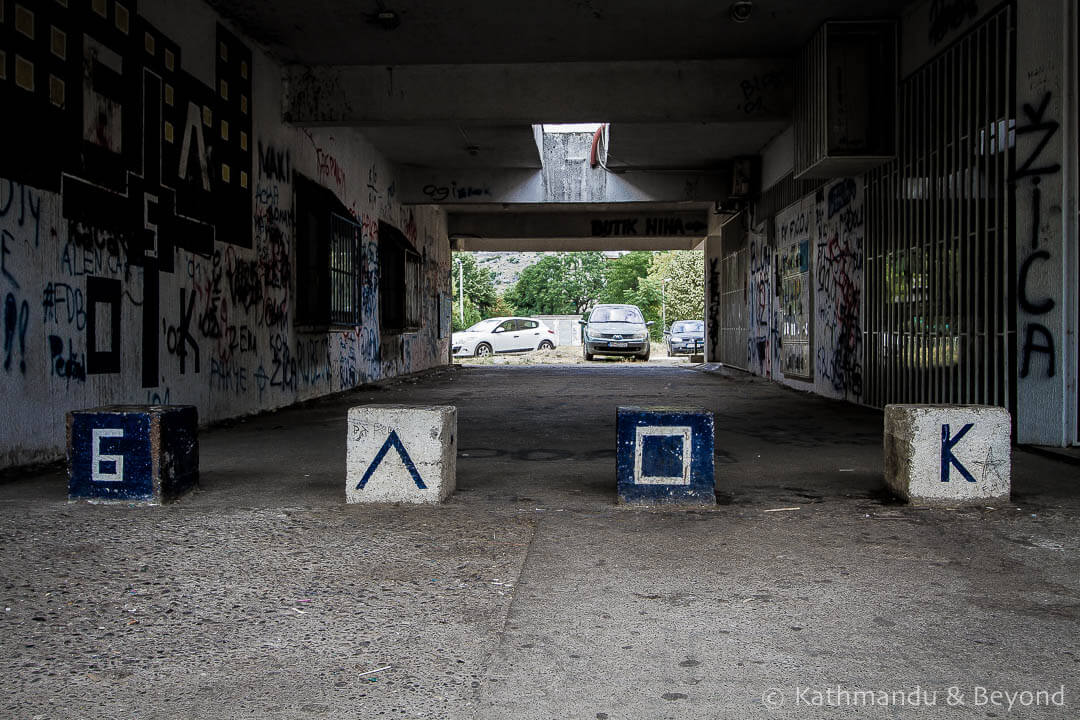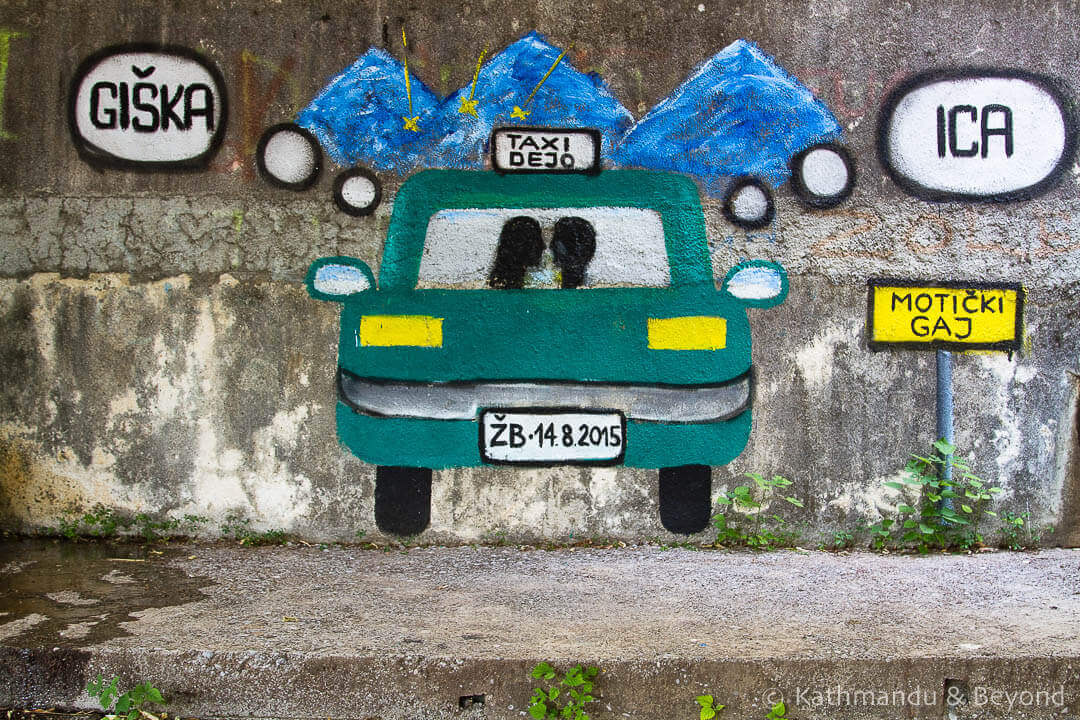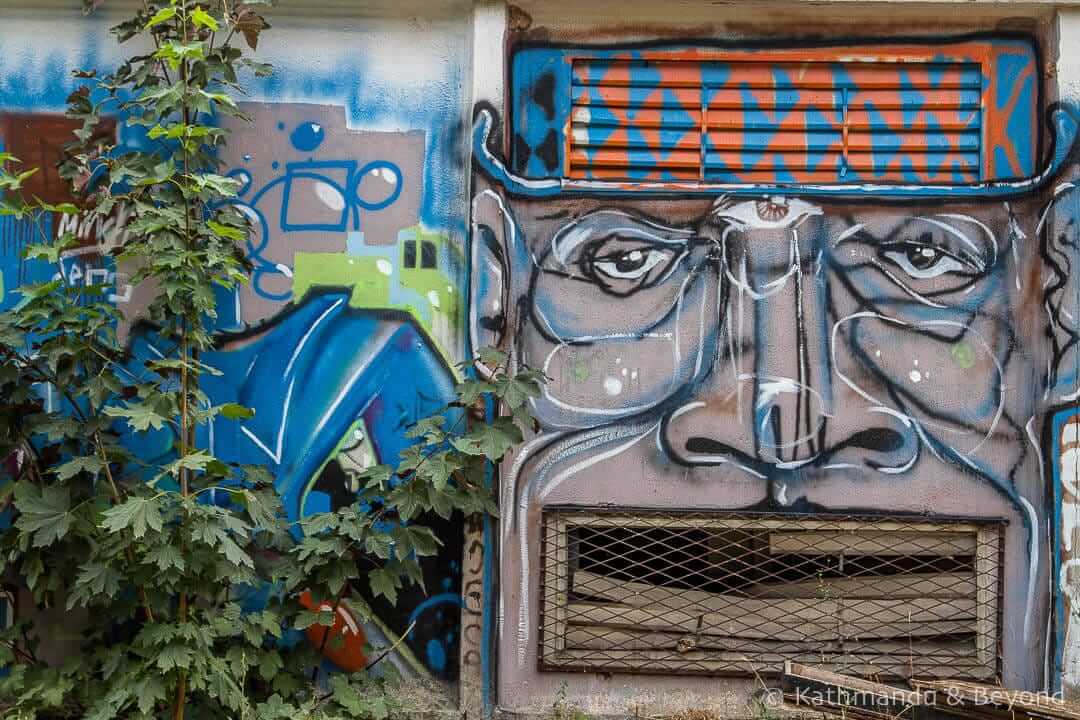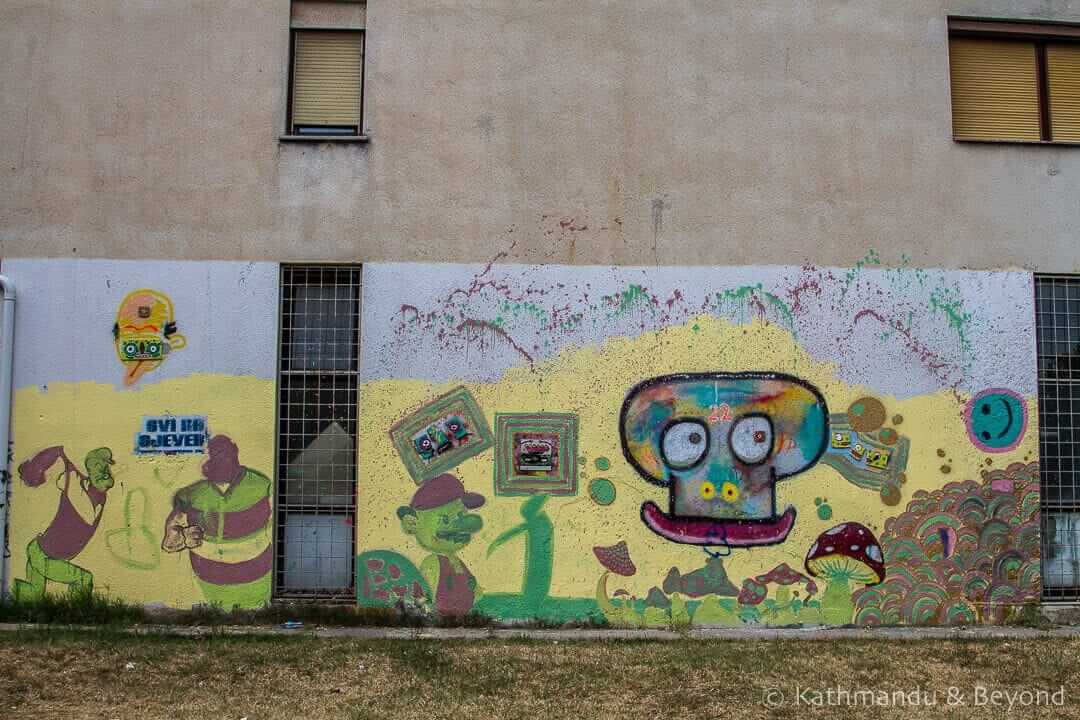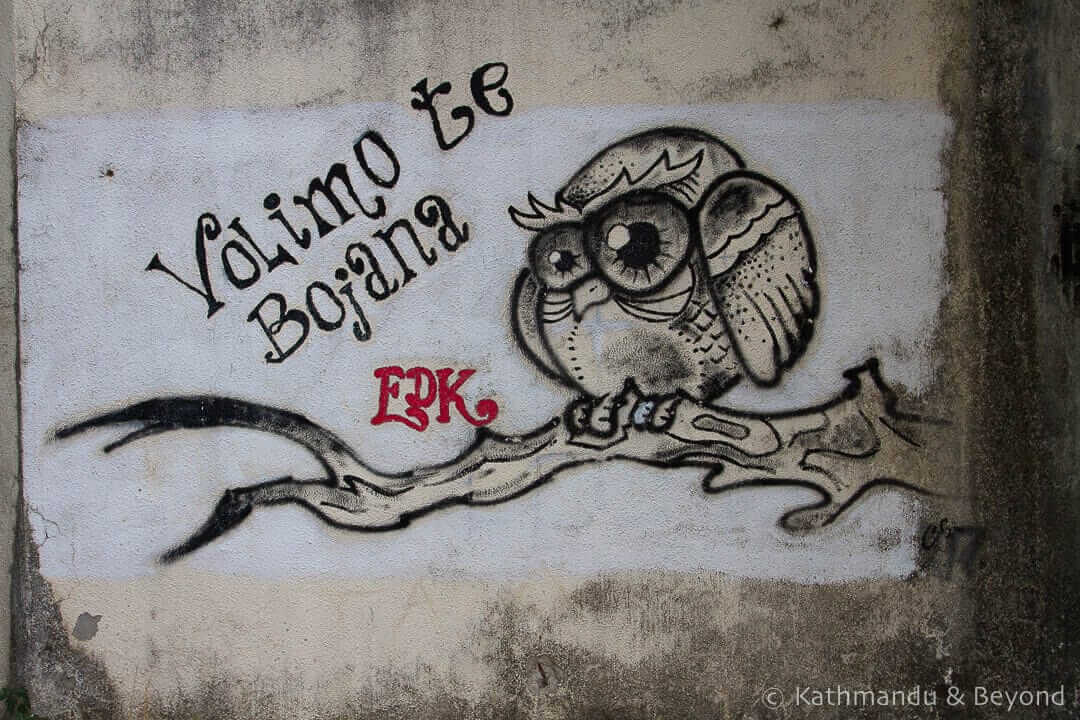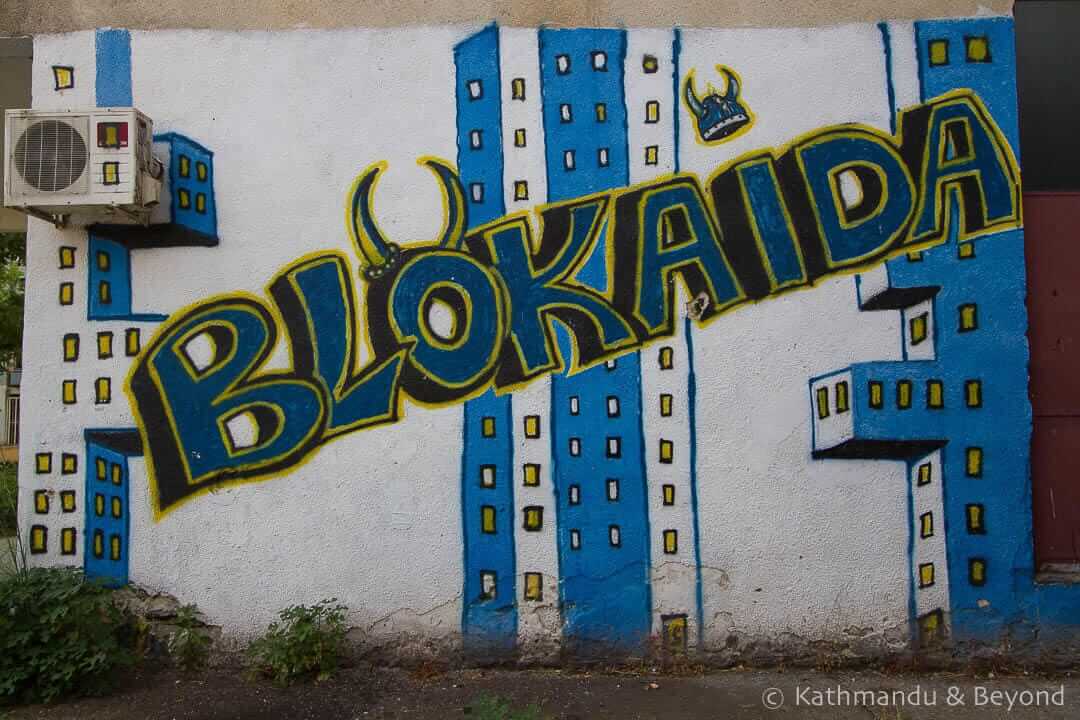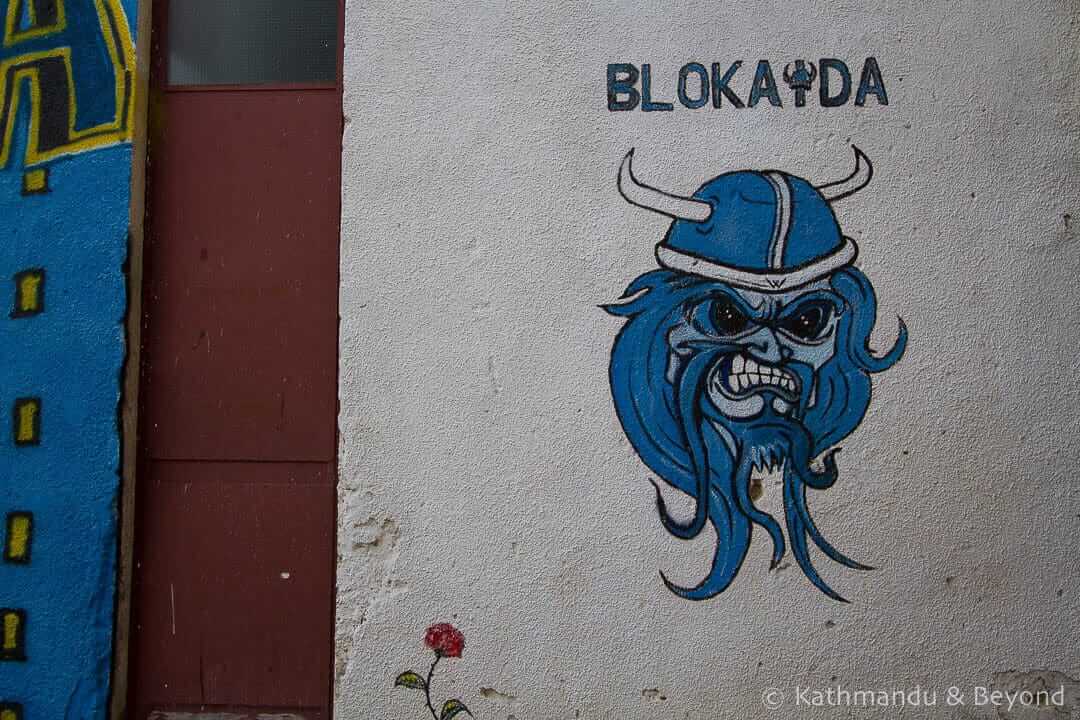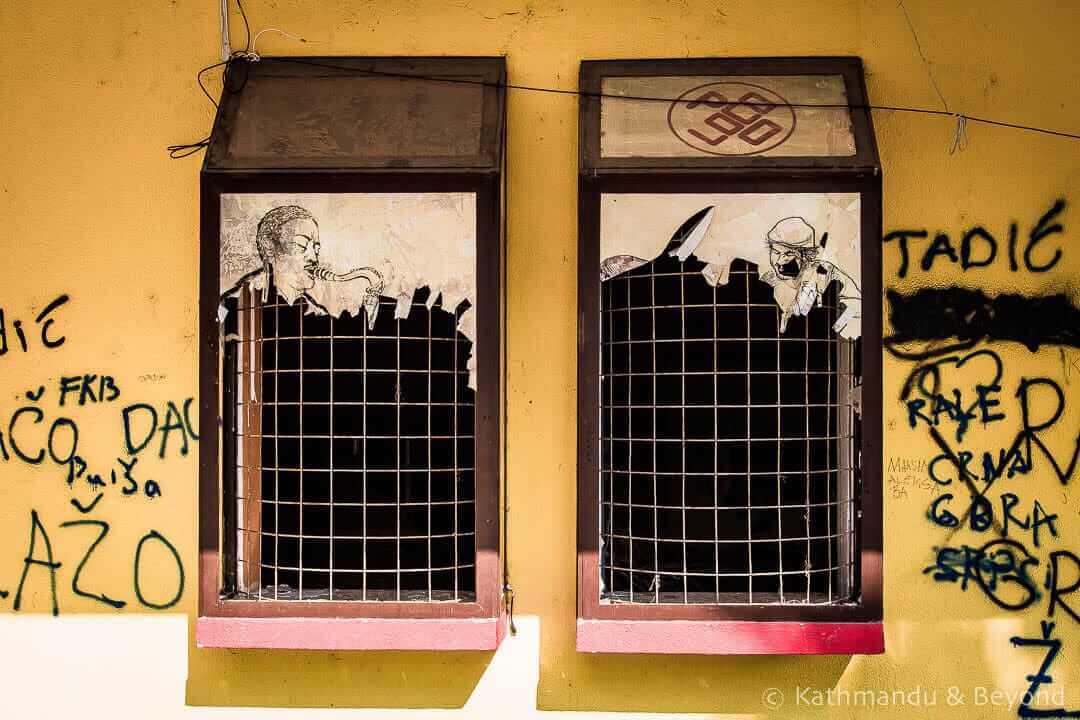 Kayak Club
Closer to the city centre, we found a few good pieces of street art on the side of an old building in the park just above the Kayak Club, close to the Millennium Bridge.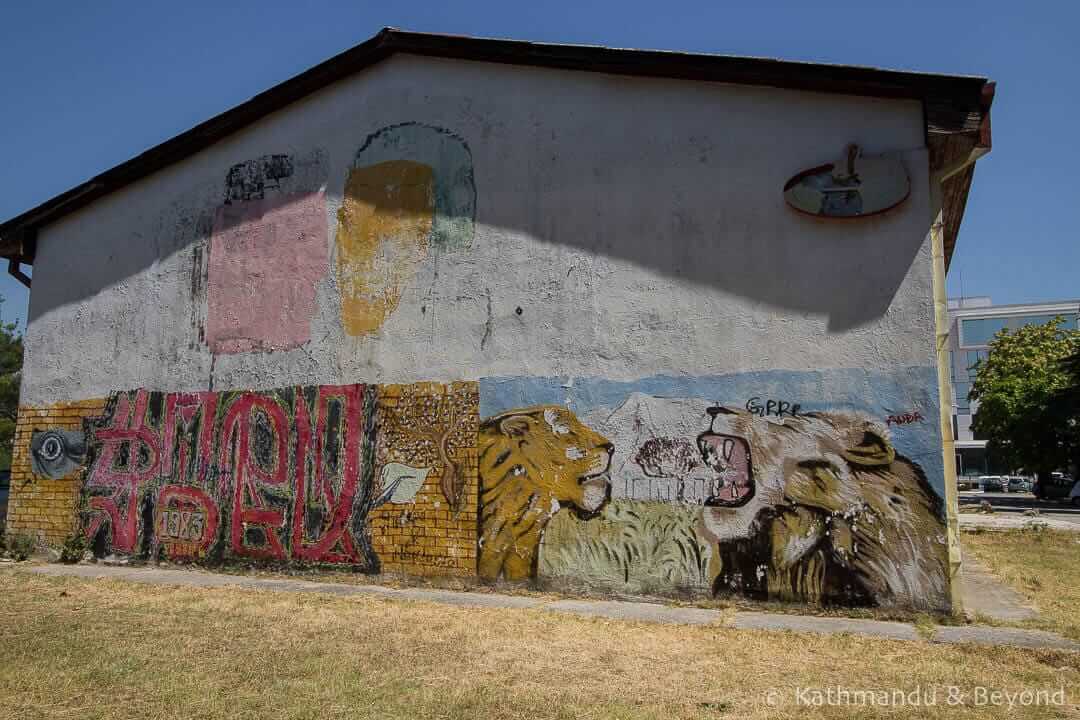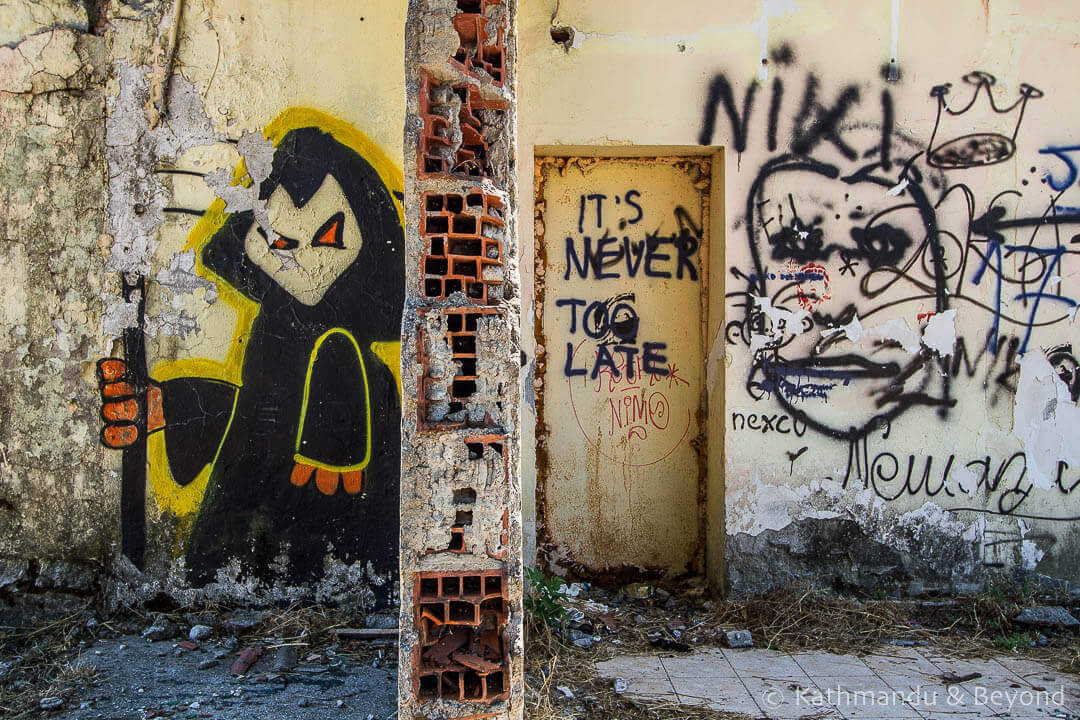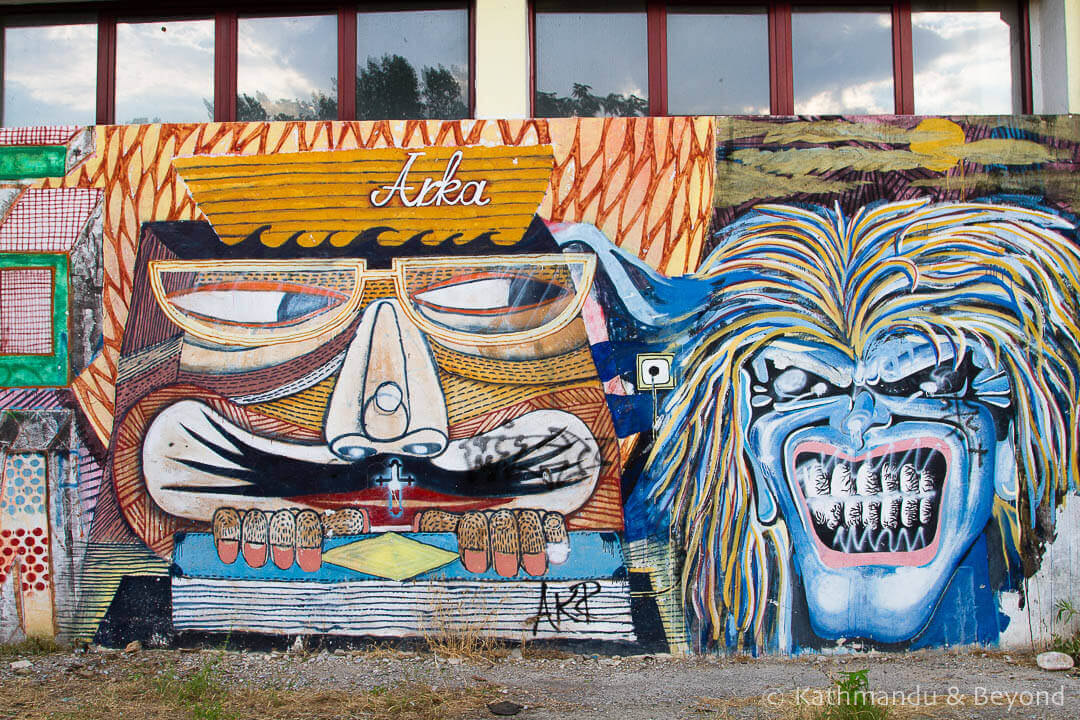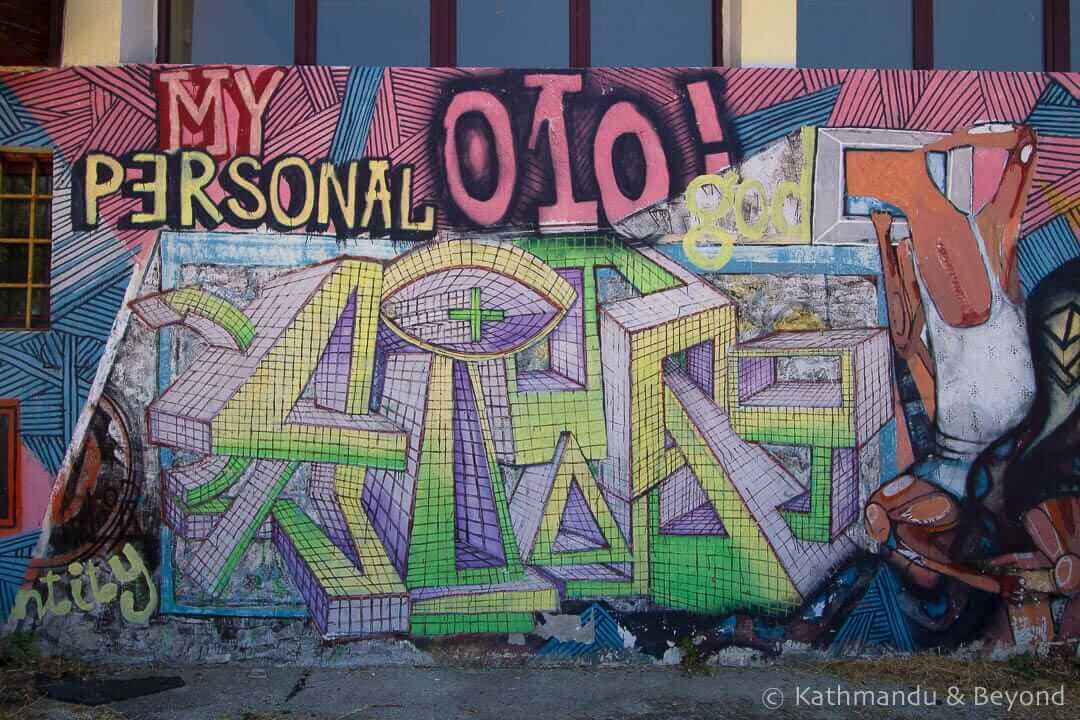 Knji
ž
ara Karver
More than a coffee shop, Knjižara Karver promotes itself as an open space with a bookshop and art gallery. This cool-looking cafe is located beside the river underneath Ribnica bridge but, unfortunately it was closed for a summer break when we went to check out the street art and graffiti under the bridge.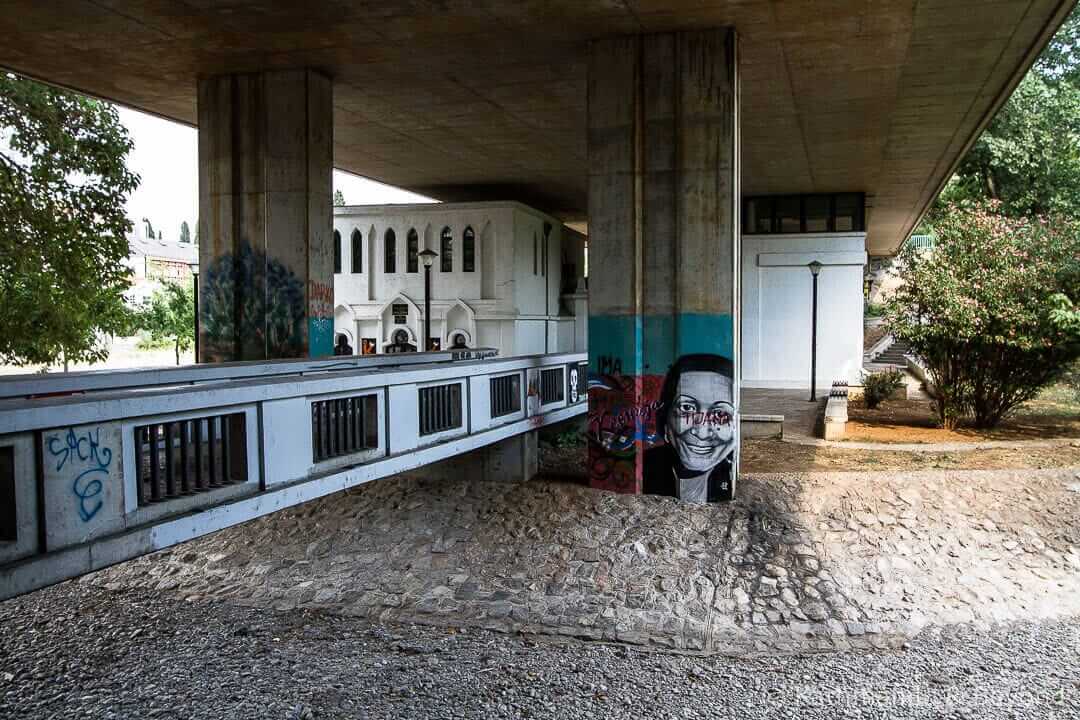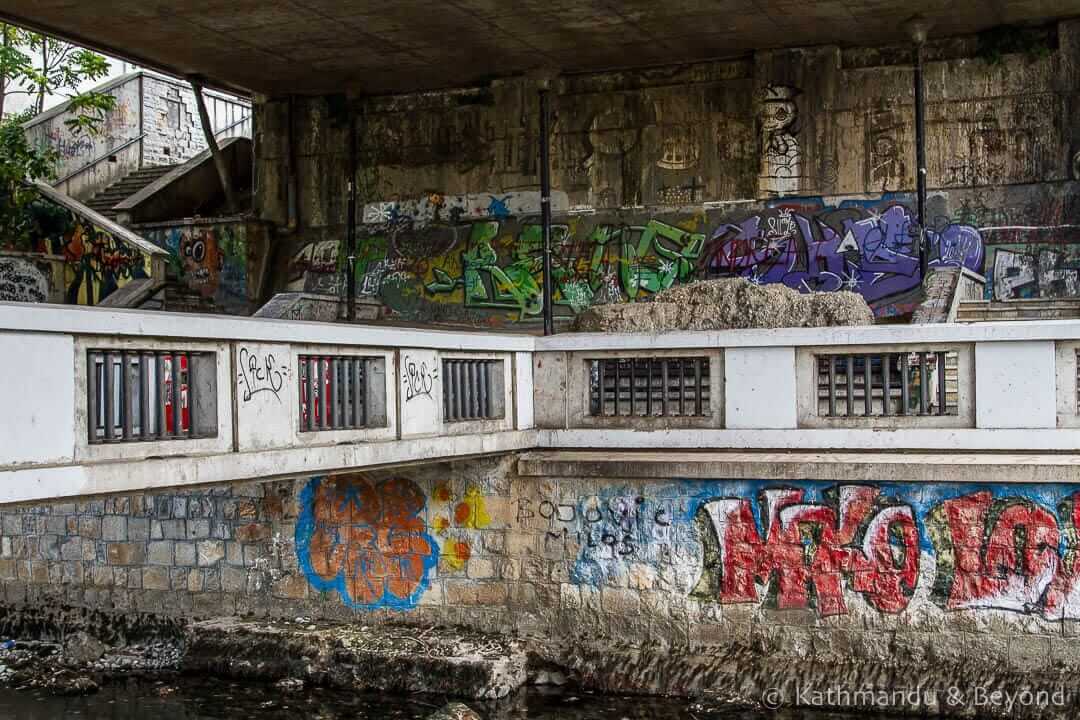 Other areas we found street art in Podgorica
We spotted a few other random bits of street art during our Podgorica wanderings, which I've also marked on the map…
We passed these amusingly graffitied refuse bins whilst walking the backroads through embassy-land to the Partizan Memorial. They reminded me of a similar, but more sophisticated, piece of garbage bin street art that we saw in Sofia last year. If you happen to walk this route, let us know if they are still there!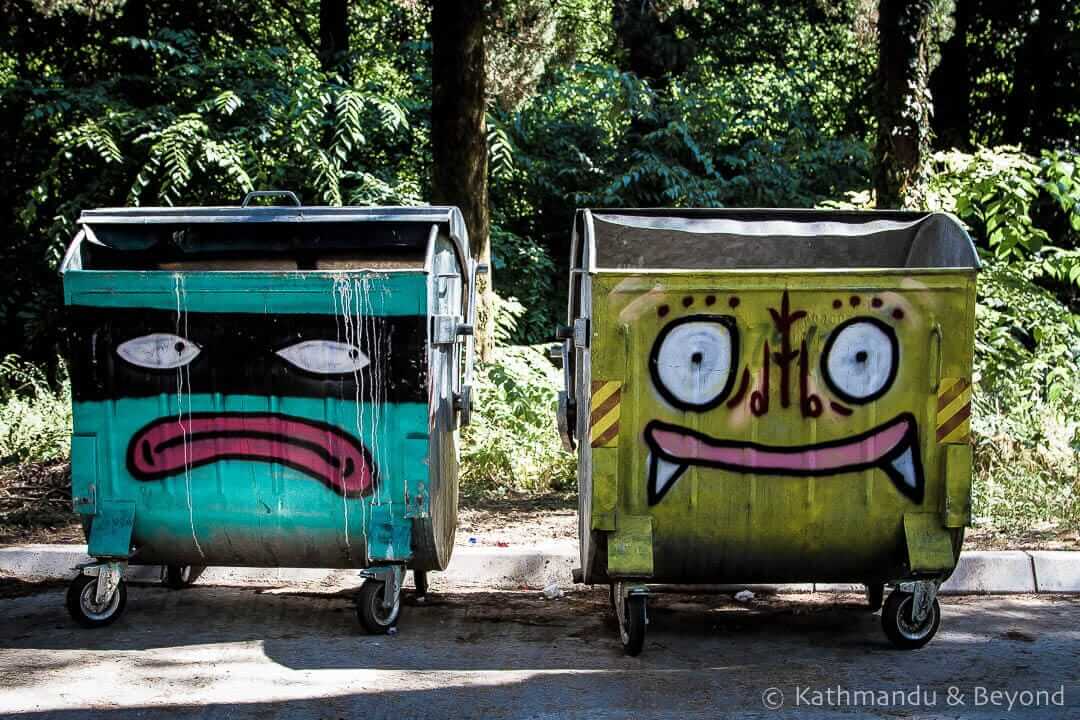 South Park's Cartman dressed as a Viking and drinking beer was a random find in a random location. It's marked on the map below.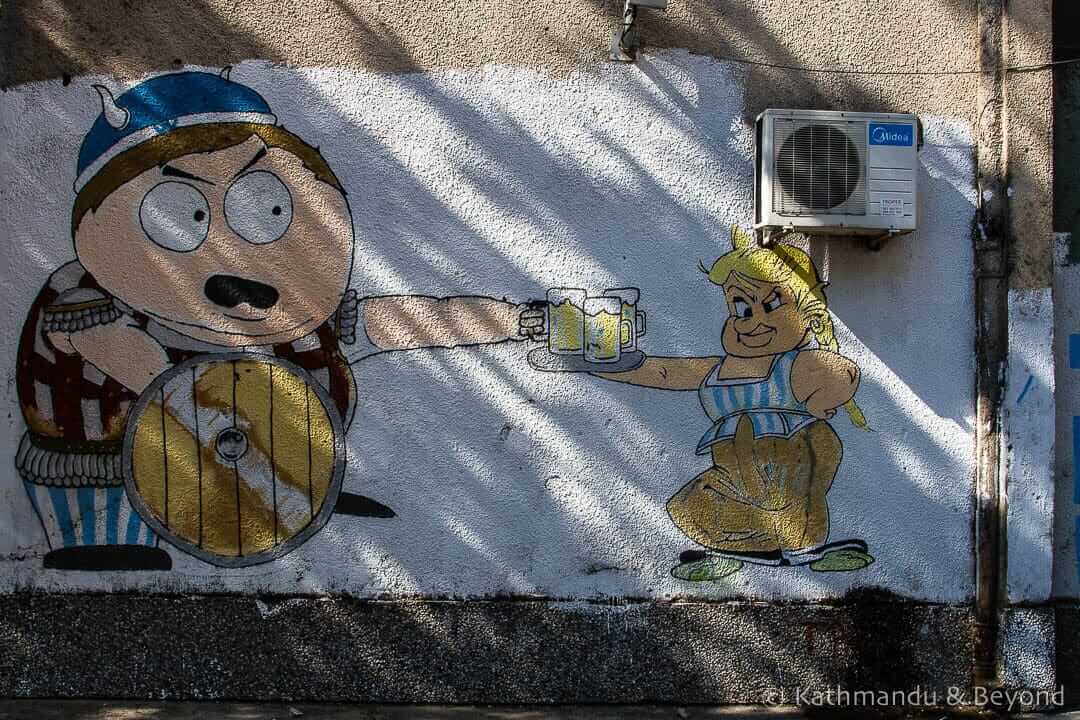 We nicknamed this one 'Ottoman guy' and we spotted him in Podgorica's diminutive old town.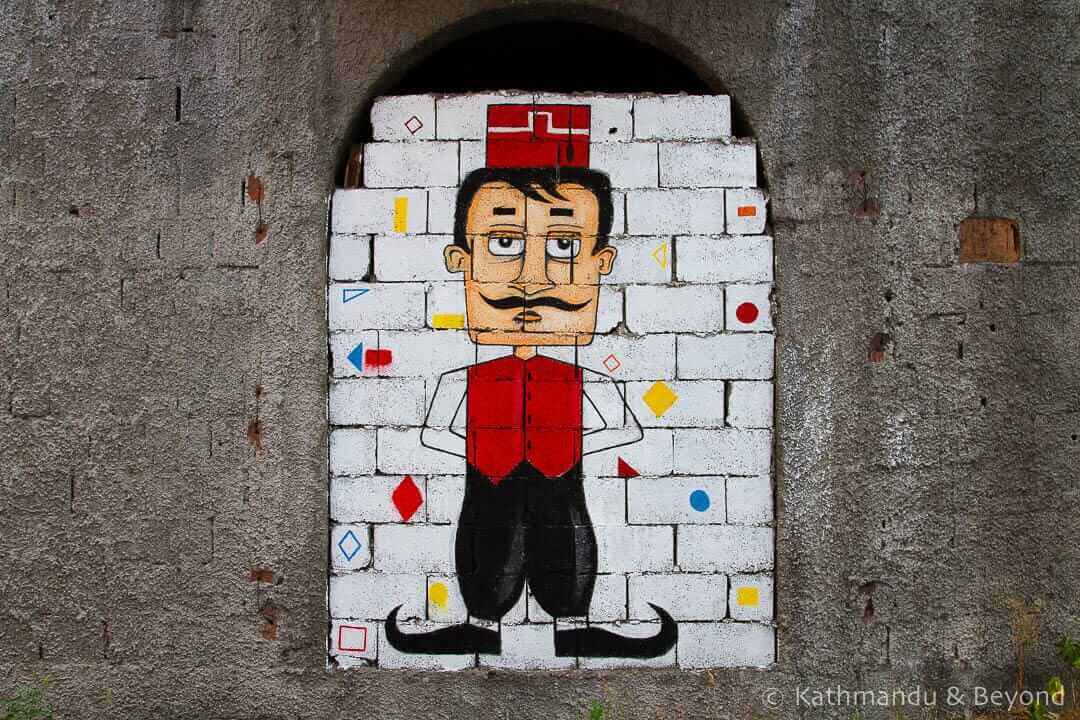 And these pieces were on a playground wall just across the road from the Mall of Montenegro shopping centre. It was a Sunday when we passed by, but it might not be so easy to get close to this street art during the school week.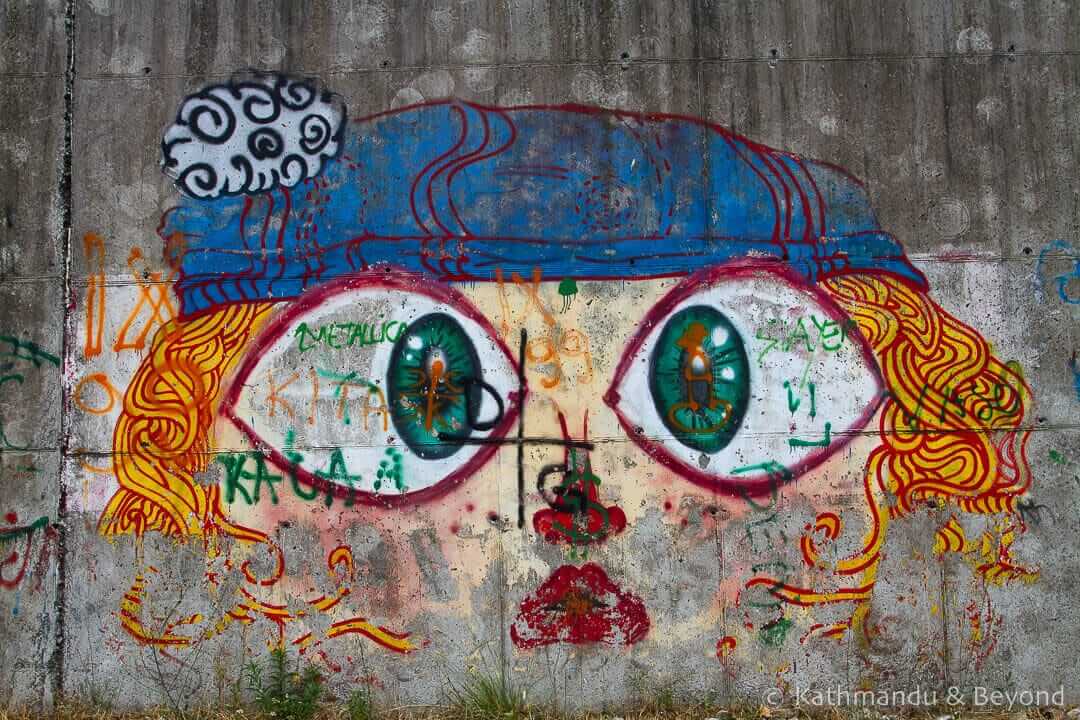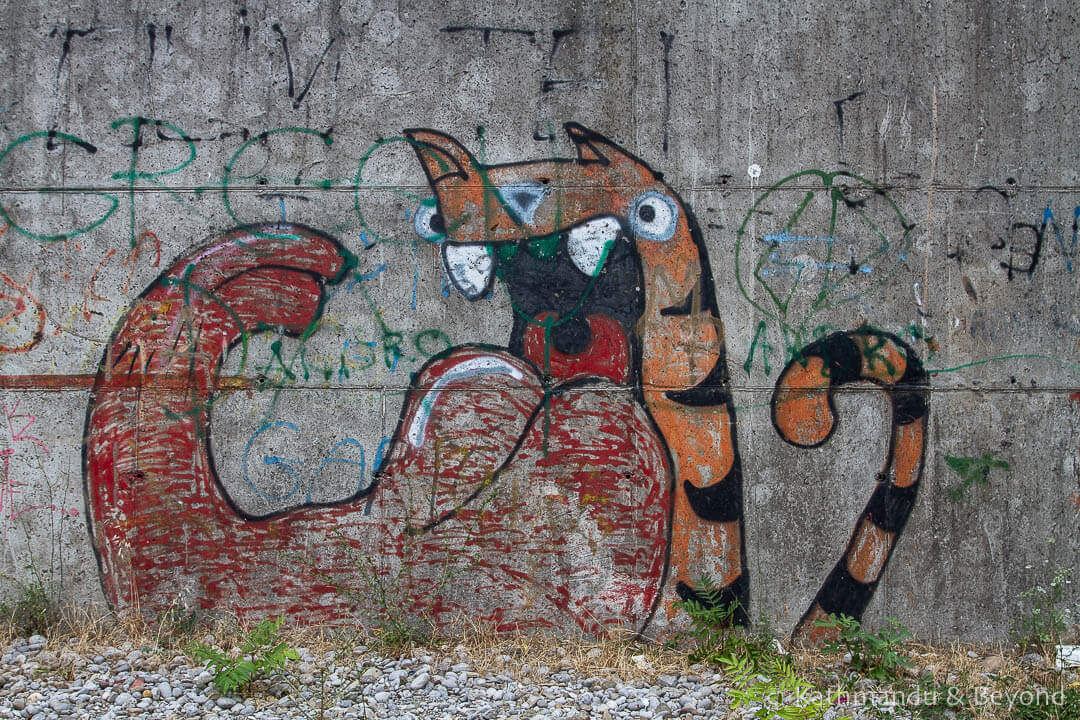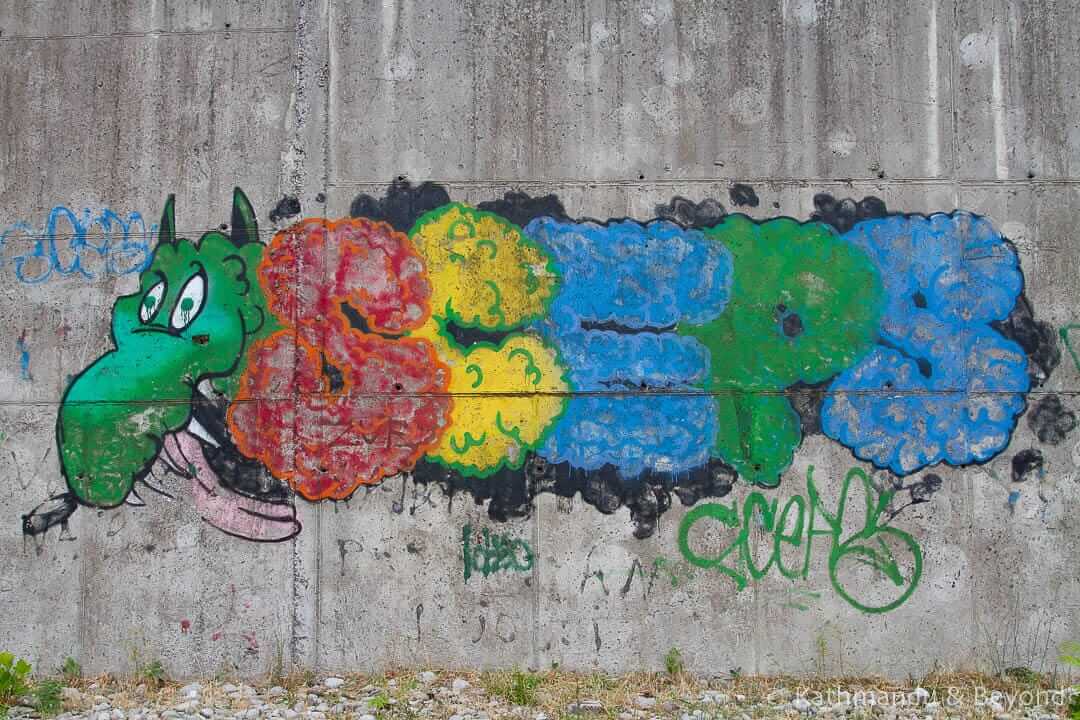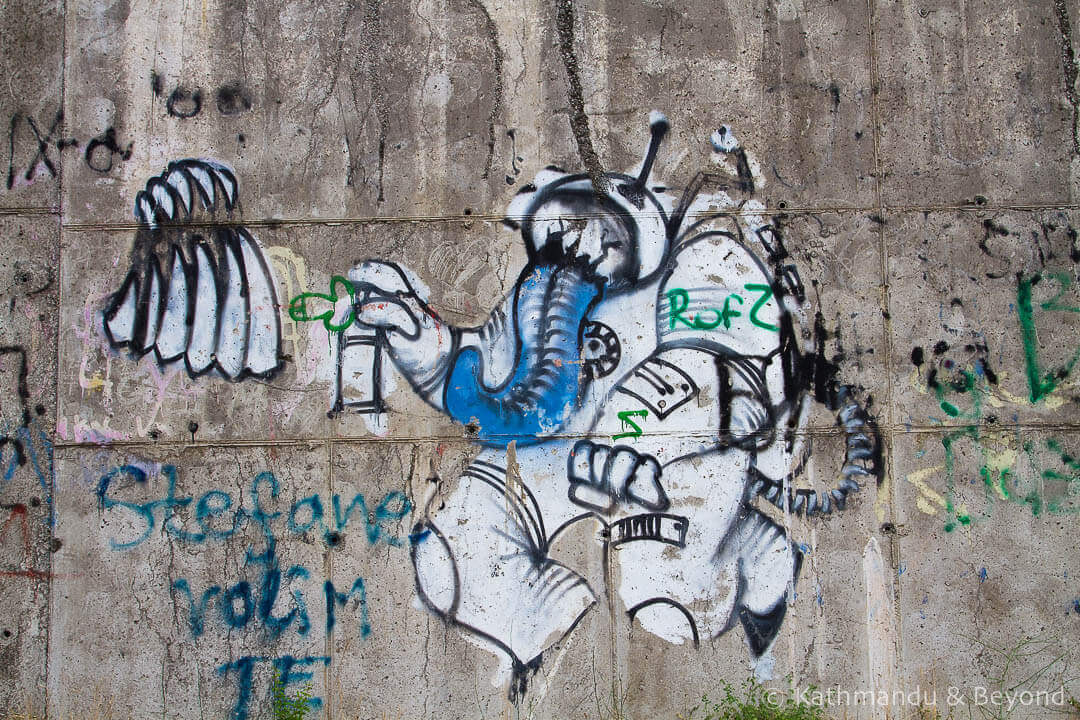 Podgorica Street Art map
---
---
---
LIKE IT? PIN IT! …


---