Travelling through Morocco was always going to go one of two ways. Back in February, when we announced to family and friends that our next destination would be Morocco, it raised more than one or two eyebrows. You see, on more than one occasion, they had heard Mark vehemently say, "I will NEVER go back to Morocco. Wild horses couldn't drag me there!"
But, after a prolonged winter stay in the UK, waiting on plans that never transpired, Mark let those proverbial horses out of the stable and suggested I look at flights to Morocco. I was surprised but delighted he was prepared to give it another go.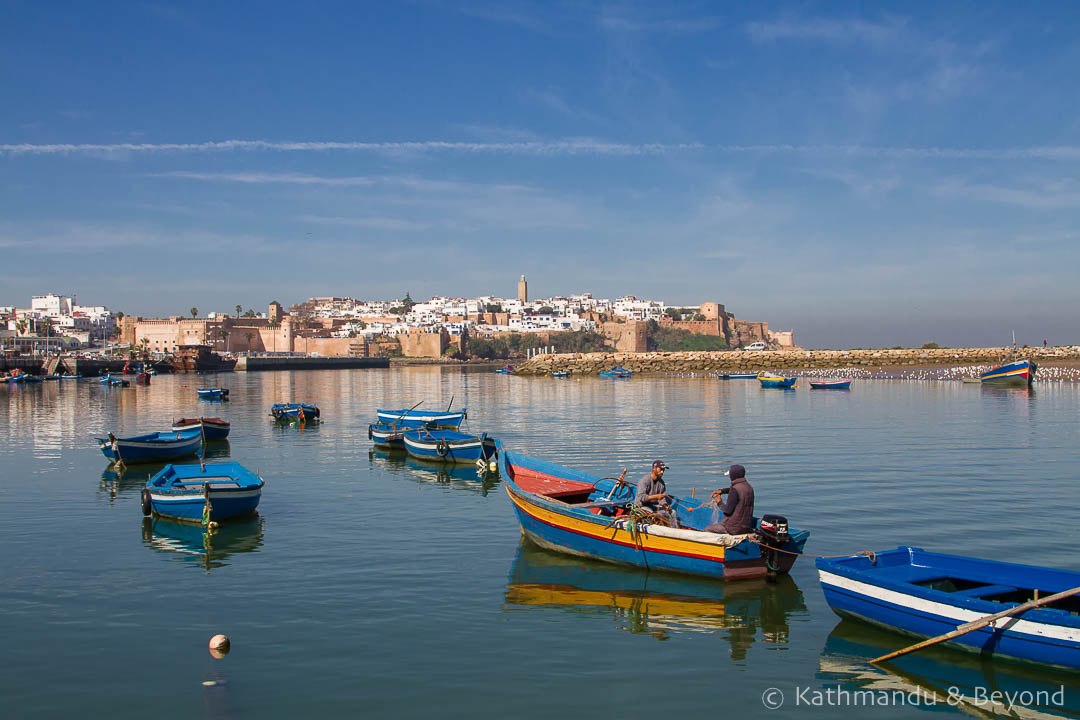 Rabat
I reminded him that his horror stories* from his first and only time to the country happened a long time ago, and his 28-years-later older and better-travelled self would not succumb to the same hassles, or feel threatened in the way he previously had been. He reminded me that the previous two occasions I had been to Morocco, I was working for the luxury travel company, Abercrombie & Kent, and travelled under the wing of an expert local guide and had the privilege of returning to a 5-star hotel at the end of each day.  I can't deny that!
*Mark's tales of woe include being ripped off in every way possible from the moment he stepped off the ferry in Tangier – train tickets, postcards, exchanging money…, scammed by a shoeshine guy in Marrakech, threatened with a broken bottle in a bar in Meknes and being pressured into buying a rug – yes, he actually bought one!
And so we arrived in Morocco with two very different sets of prior experiences.
Due to a couple of constraints – it was too cold (and potentially inaccessible) for a visit to the Atlas Mountains, and the Sahara desert was difficult to do justice to travelling by public transport – we themed our routing around the Imperial Cities, the Atlantic coast and the Rif, a region named after the mountain chain in the north of the country.
We flew from London directly to Essaouira, on the Atlantic, but didn't book a flight out, keeping our options open in case Mark was ready to leave the country two days later!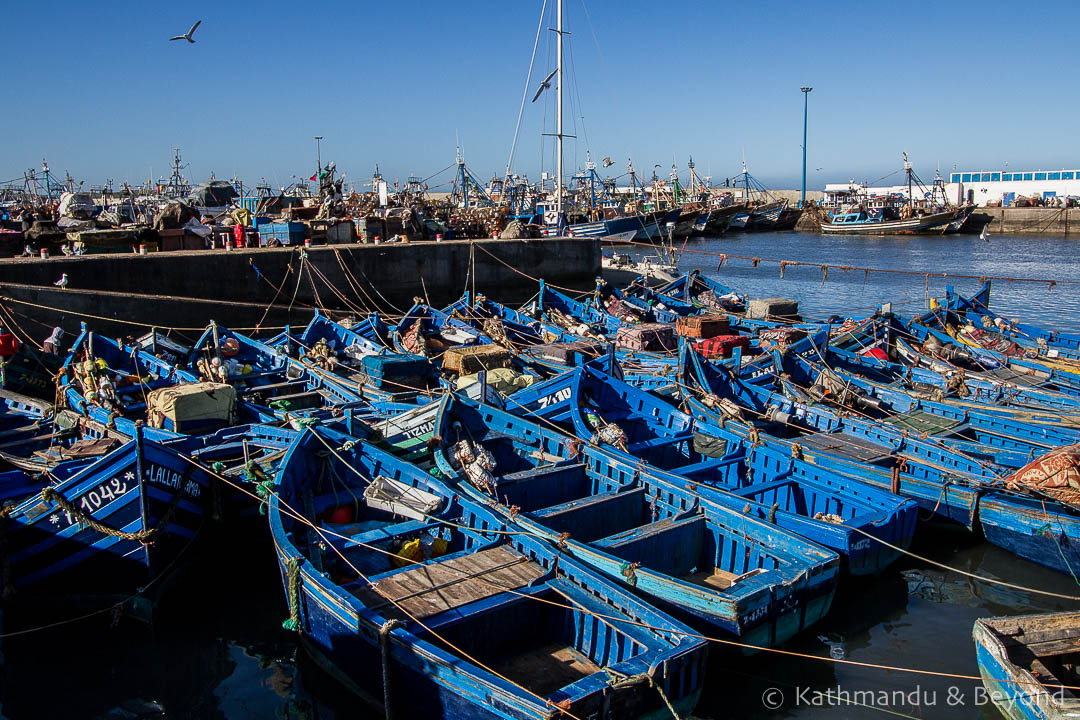 Essaouira
Our final routing starting in Essaouira was as follows, ending in Tangier from where we had several options for cheap flights to nearby Spain. At one point, we thought about taking the ferry but a flight turned out to be cheaper!
Our Route for three weeks in Morocco: Essaouira – Marrakesh – Casablanca – Rabat – Meknes – Moulay Idriss – Fez – Chefchaouene – Tetouan – Asilah – Tangier
If you're still reading, your only question is probably, "So, how long did Mark last before reaching his breaking point?!"
I was right, in that there were no reoccurrences of the incidents that had overwhelmed him as a 21-year-old backpacking beyond Europe for the first time. This time it was more the repetitiveness of what we saw that dictated the time scale.
We both enjoyed the trip but agreed that after a little over three weeks, the medinas were all starting to look alike. I think any trip to Morocco longer than a weekend break should include either desert or mountain (or both) scenery to balance it out.
Here are a few of our favourite and not so favourite things and places about our trip…
Highlights
Volubilis – intact Roman ruins with mosaics in good condition.

Street art – an unexpected surprise. Favourite spots were Asilah and the medina of Tangier

Rabat – Morocco's capital, in particular the kasbah which, with its fortified walls and blue and white-washed medina, was another surprise. 

Harira – this cheap, filling and healthy lentil and chickpea soup can be wolfed down for as little as 25 pence a bowl.

The detail – doors, rooftops, tiled floors and the colour are all things that draw visitors to Morocco and it's easy to see why.

Although they are a bit of a cliché because it's where most tourists head, other personal favourites for me were the seaside vibe of Essaouira, the leather tanneries in Fez and Chefchaouene, the 'Blue City'.
Lowlights
Riads (traditional Morrocan house converted into a hotel) in the winter – without a doubt, a riad stay can be a highlight of a trip to Morocco however, budget riads in the winter tend to be unheated and damp.

Lack of alcohol – not being able to find a bar to watch Southampton's first major football game in a while was a particular downside for Mark! If you're staying anywhere midrange and up, you'll probably be able to get alcohol at your hotel. However, alcohol is not part of the local culture and therefore not readily available in many towns.

Tourists – it might seem a bit strange to list this seeing as we are also tourists. But, in large groups wielding selfie sticks around a tightly packed medina, they are annoying! Fez was the main culprit, although the medina should also be on the highlight list.

Marrakesh was disappointing. There. We've said it.

Constantly being asked where we were going. Whilst the offer of assistance doesn't sound like a negative, at times it felt relentless and even though I like to give people the benefit of the doubt, nine times out of ten those offering didn't have our best interests at heart. Instead, they hoped to guide us to a shop, restaurant or a more dubious attraction. Or to get us hopelessly lost and then expect a tip for helping us to find our way.
Although the highlights may take up fewer words, on balance, they outweighed the lowlights, which were small niggles rather than major negatives. That makes the trip a success in my books!
I'm keen to return to Morocco to explore the Sahara desert and the Atlas Mountains but, whether I can persuade Mark to go back for the third time remains to be seen…
Our Morocco photo gallery is now live and can be viewed via the link at the bottom of the post, but here are a few of our favourites, to (hopefully) whet your appetite…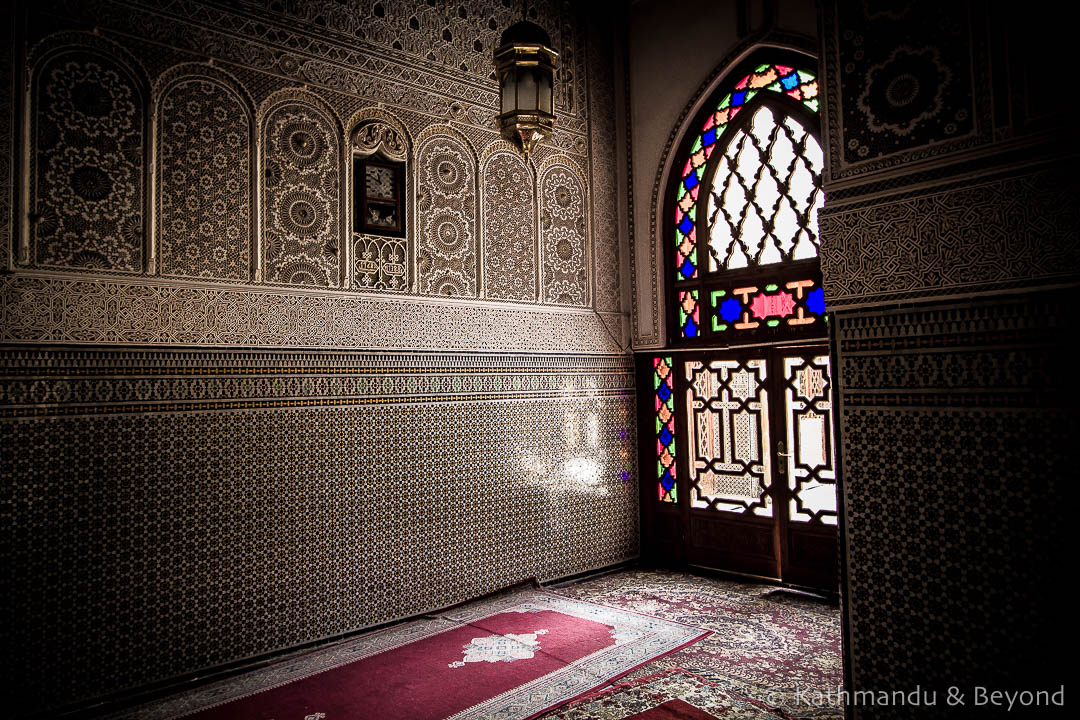 Zaouiat Sidi Ahmed Tijani Medina (Fes el Bali), Fez medina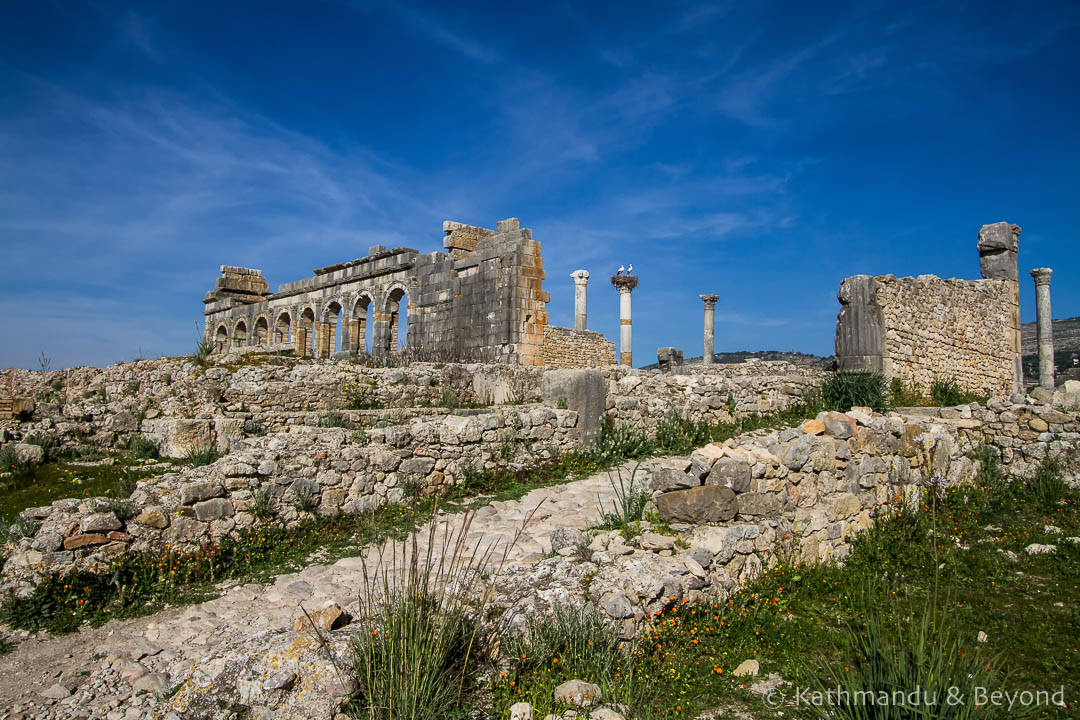 Roman ruins at Volubilis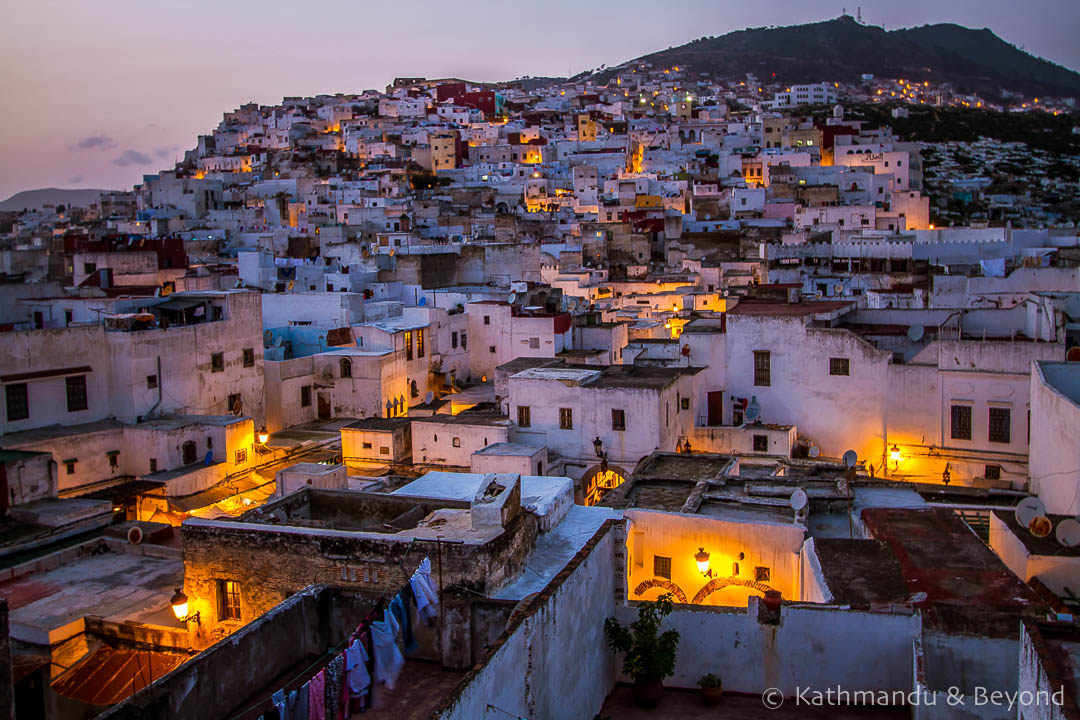 Rooftops at dusk in Tetouan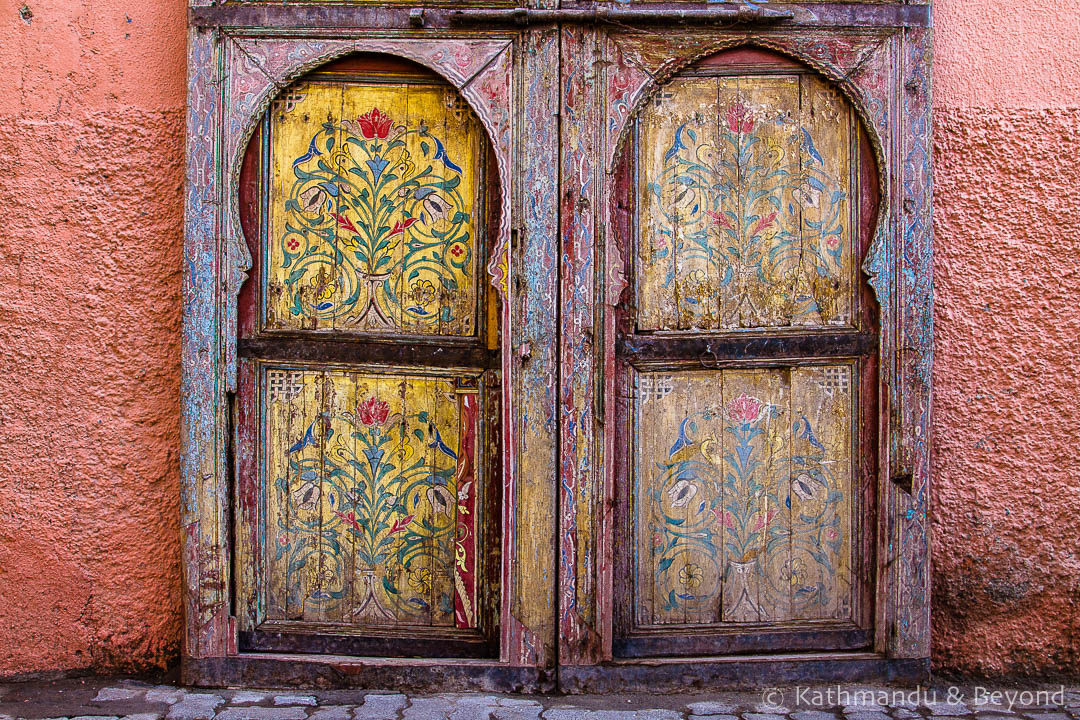 Doors in Marrakesh medina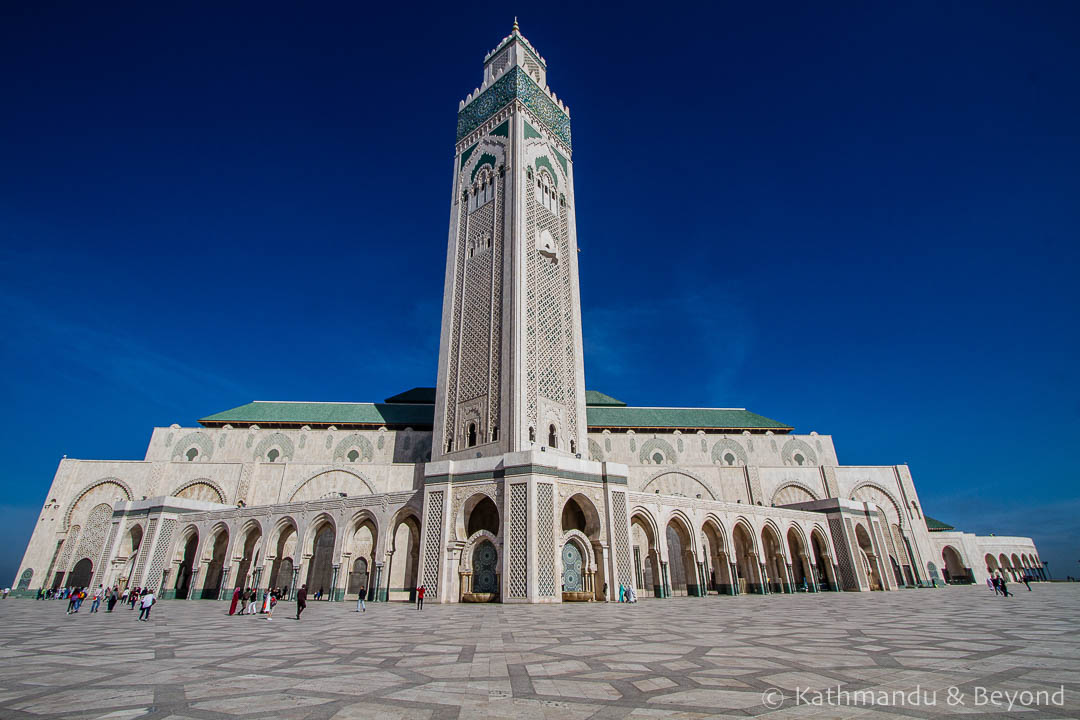 The impressive Hassan II Mosque in Casablanca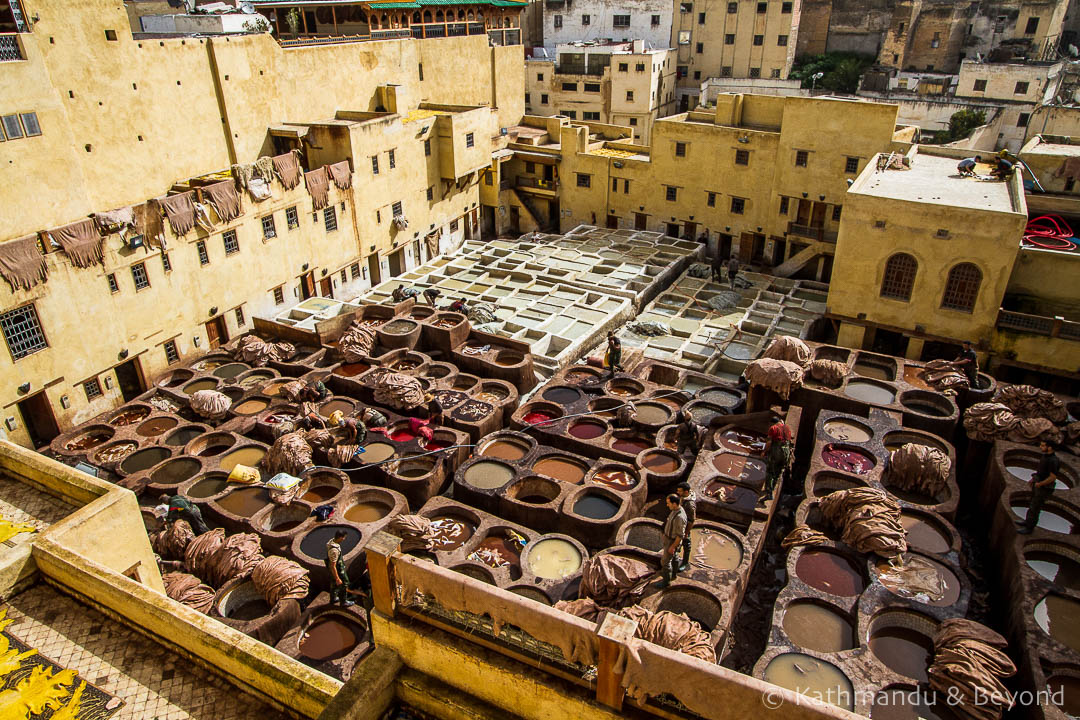 Chaouwara Leather Tanneries in Fez 
---
Read More: The Leather Tanneries of Fez
---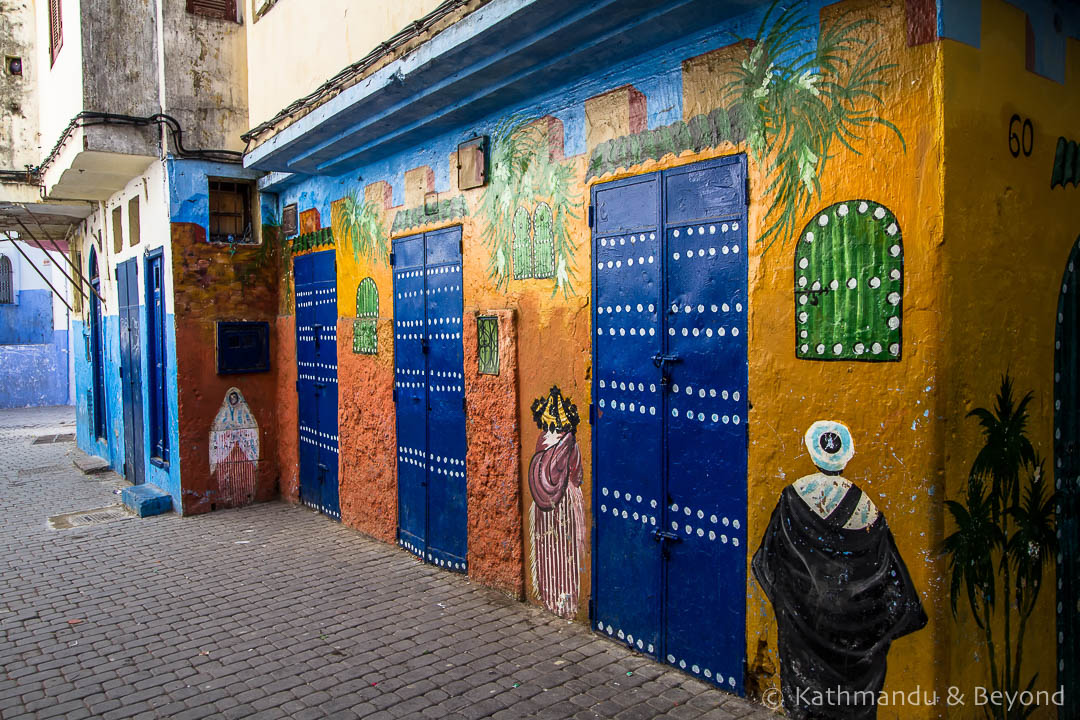 Street Art in Tangier medina
---
Read More: Street Art in Tangier
---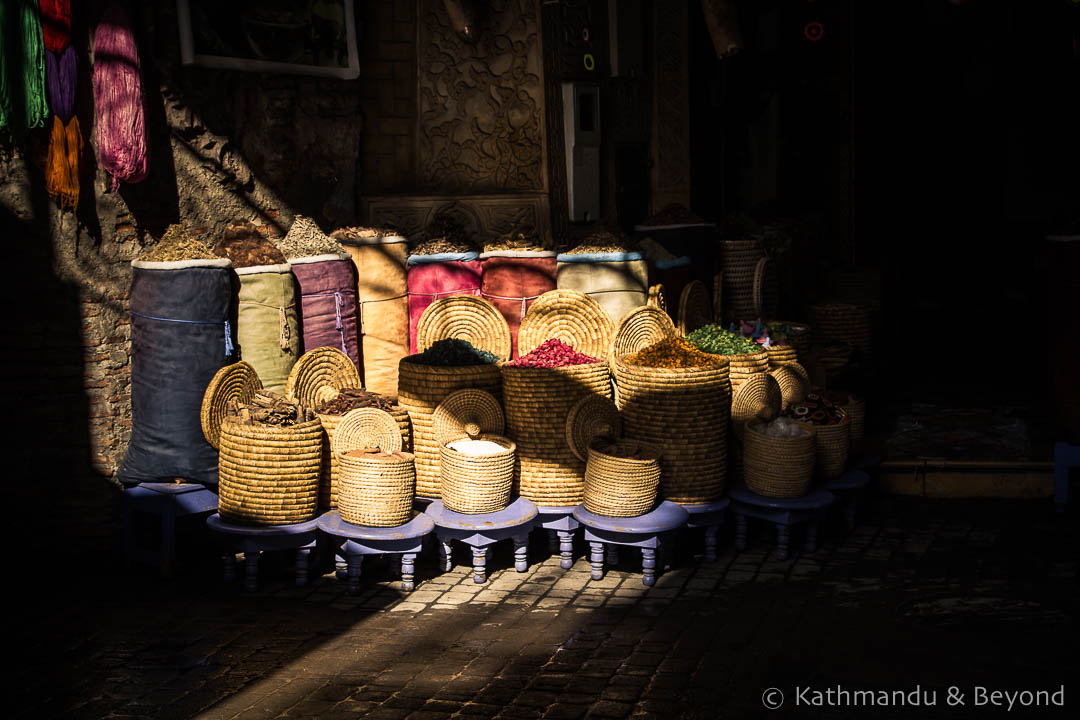 Marrakesh medina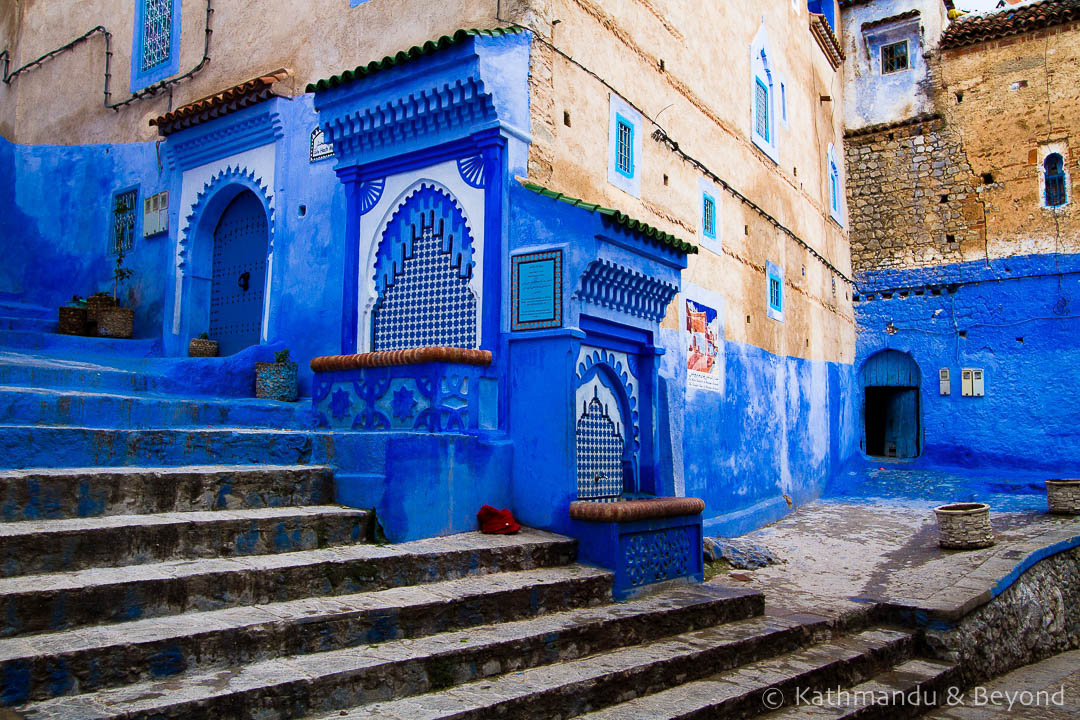 The Blue City of Chefchaouen
---
Read More: Fifty Shades of Blue in Chefchaouen
---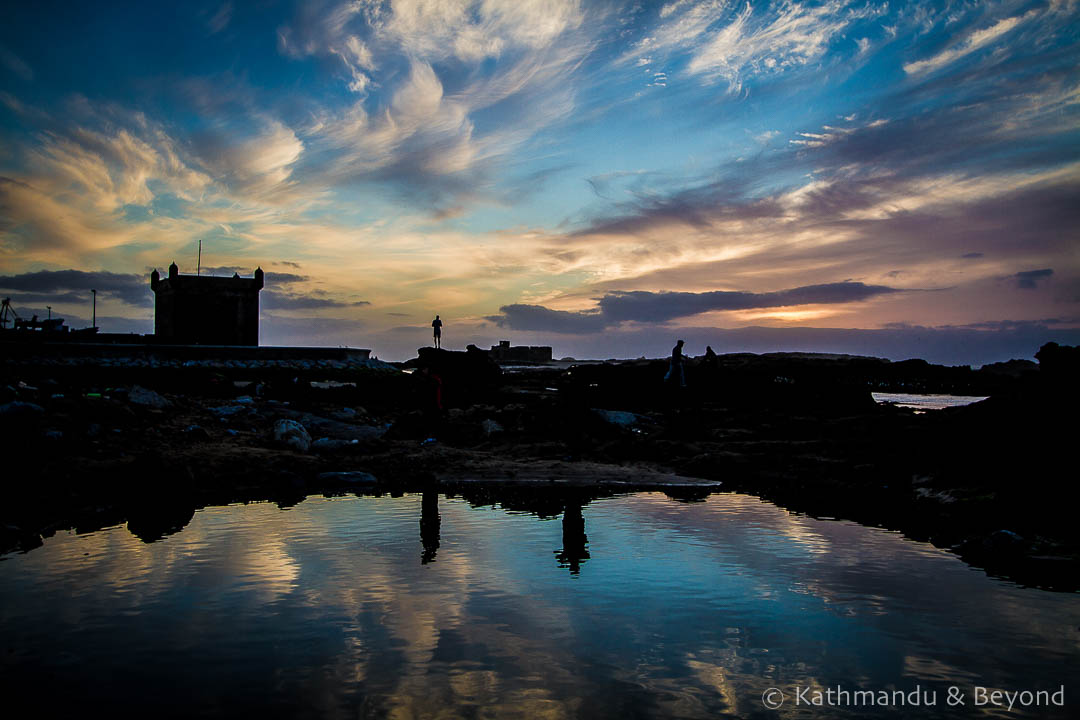 Essaouira sunset
---
---
IF YOU ENJOYED OUR IMPRESSIONS OF MOROCCO, PLEASE SHARE IT…



---
---