OFF THE BEATEN PATH TRAVEL BLOG
EXPLORING UNUSUAL PLACES AND ALTERNATIVE TRAVEL DESTINATIONS
DESTINATIONS
PHOTOGRAPHY
Join us on the road less travelled as we discover quirky and unusual things to do and see, and explore off-beat destinations.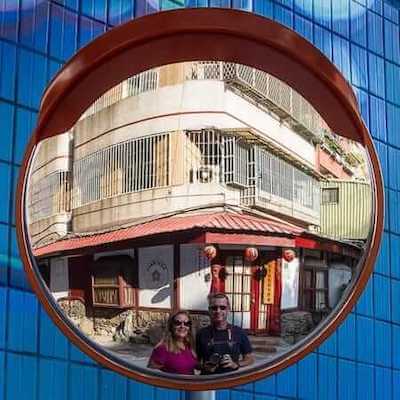 Welcome to Kathmandu & Beyond. We are full-time travellers, Mark and Kirsty Bennetts. We're from the UK, but, for the past 12+ years, home is wherever we lay our backpacks! We've each travelled to over 100 countries and our travel blog documents our travels in words and photographs. These days, we enjoy following the road less travelled and exploring lesser-visited places with an emphasis on quirky sights, architecture and monuments, abandoned places, and street art.
Through our travel blog, we aim to share our experiences and inspire you to travel to off the beaten path destinations, and seek out unconventional things to see and do in better-known places.
Travelling has always been our passion – for work and for fun – and now it is our lifestyle. We've been travelling together for more than 20 years, but this particular journey (one that has taken us to Kathmandu and many, many places beyond) began in 2008. You can find out more about us here.
Street Art
Street Art, graffiti and murals from around the world as spotted on our travels. Urban art is on the rise and we're on a mission to see it all.
Abandoned Places
Post featuring abandoned places, derelict buildings and decaying structures. Urban exploration (URBEX) on our travels.
Architectonic
Finding interesting architecture, quirky buildings, war memorials, and monuments on our travels. AKA an obsession with concrete.
Suggested Itineraries
Tried and tested routes, based on our travels. We give you the framework to inspire; you add the detail and let your imagination fly.
Break the Journey
Following the mantra of 'Stop the bus!' take a chance of lesser-visited places most tourists only see from outside of the bus window.
Trekking in Nepal
All you need to know about trekking in Nepal. Detailed guides based on Marks personal experience of hiking in Nepal.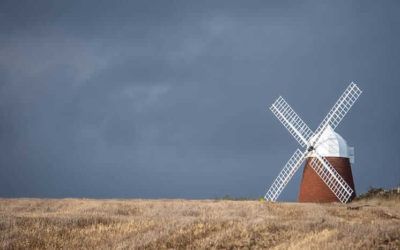 A photo post featuring the best cities, coastal towns, cathedrals, churches, abbeys, priories and street art from our 2021 UK road trip.