It's not just religion and culture that divides Mitrovica – a Serb / Albanian divided city in northern Kosovo. Street art does too…
Serbian to the north and Kosovo Albanian in the south, Mitrovica is at the heart of the bitter conflict between Serbia and Kosovo (which according to Serbia is Serbia!). But enough of the politics (we touched on the history a little more in our post: Visiting the divided city of Mitrovica) this piece has a much more light-hearted subject – street art.
Because we visited Mitrovica from Kosovo's capital Pristina, our bus arrived in Mitrovica (as the southern part of the city is formally known). Street art wasn't really on my mind, and the main reason we had travelled there was to see the spomenik across the bridge in Serbian North Mitrovica. Street art doesn't have a strong presence in Pristina, so I wasn't really expecting to find any here either.
But sometimes, expectations are exceeded…
Street Art in North Mitrovica
Wandering through Mitrovica, streets and walls were devoid of murals or graffiti but, soon after crossing the bridge into what is, for all purposes Serbia, we quickly stumbled across our first piece. Perhaps, not surprisingly, it had a political message. We soon came across more, some of a similar ilk but also some more playful pieces. In the end, we found quite a lot of good street art in North Mitrovica. I don't know whether to find this surprising or not – even though Kosovo is fairly devoid of street art, Serbia, particularly Belgrade, has a flourishing creative scene. It got me thinking whether a proliferation of street art has any cultural connections. Who knows, but that's probably a topic for another post!
In the meantime, here's some of the best street art we found in North Mitrovica.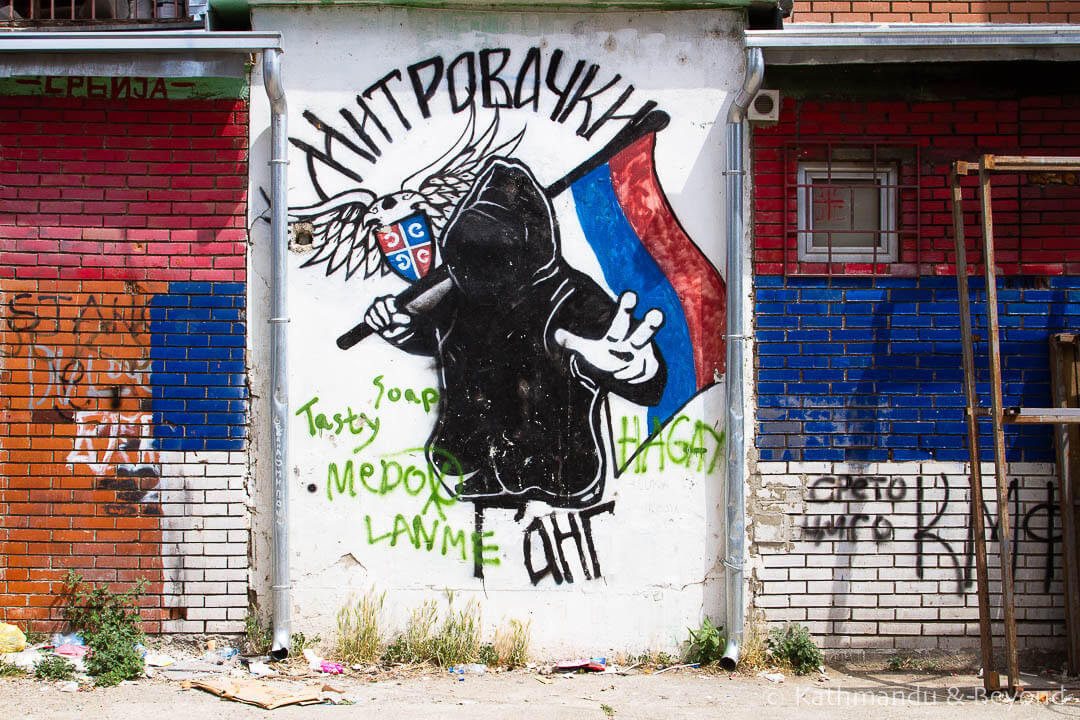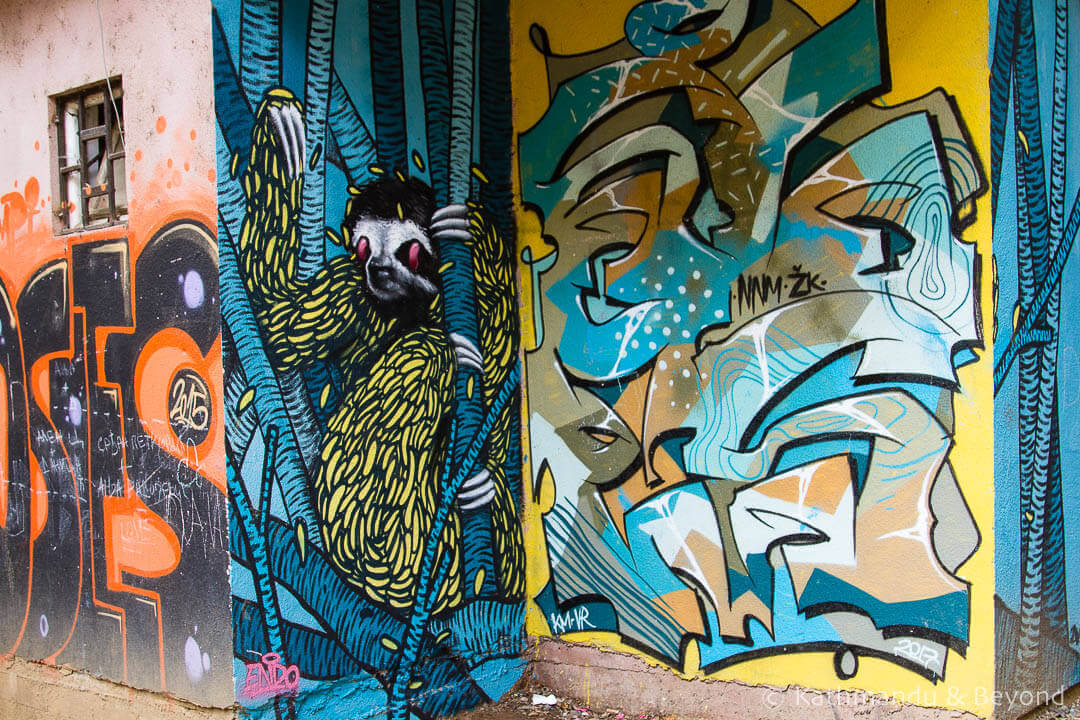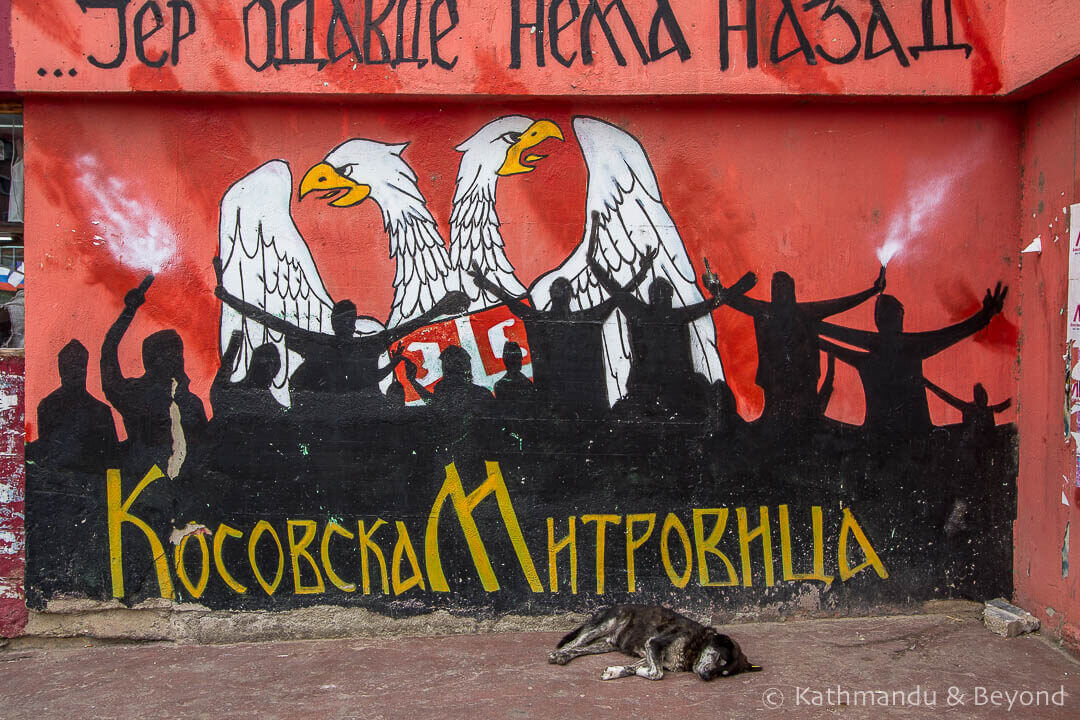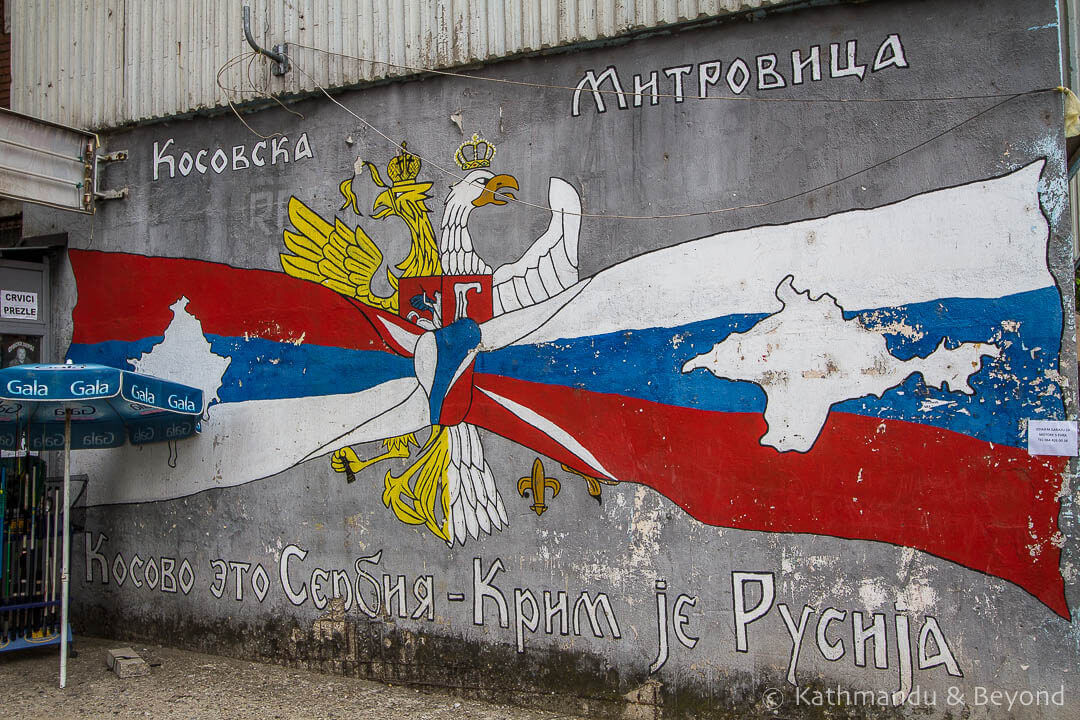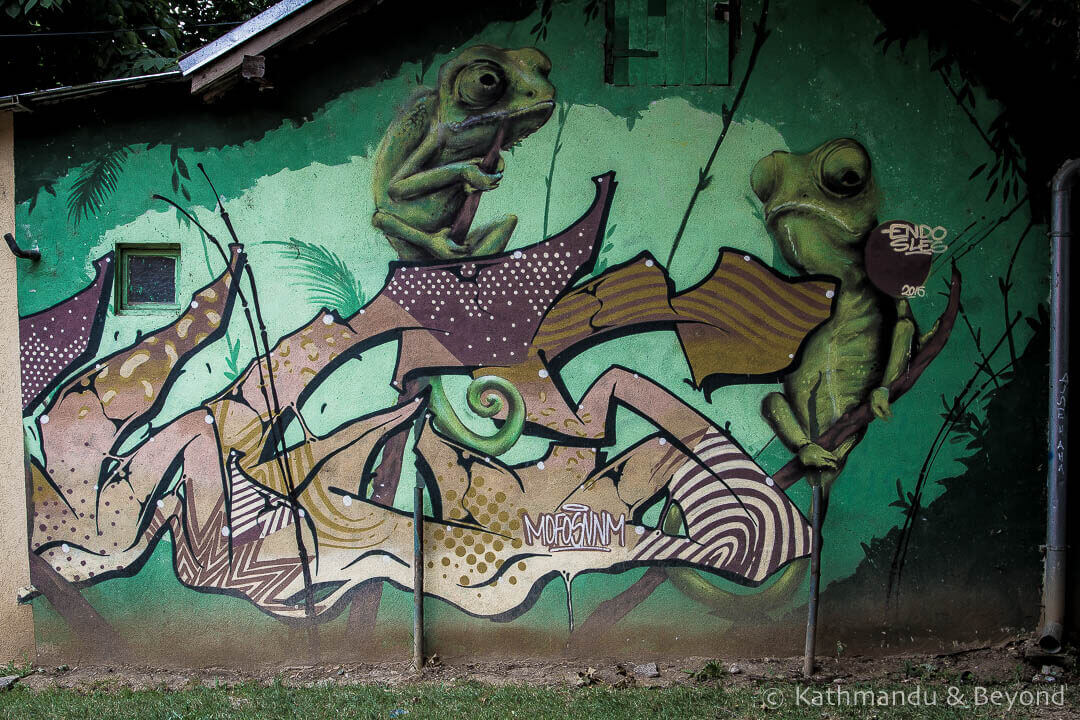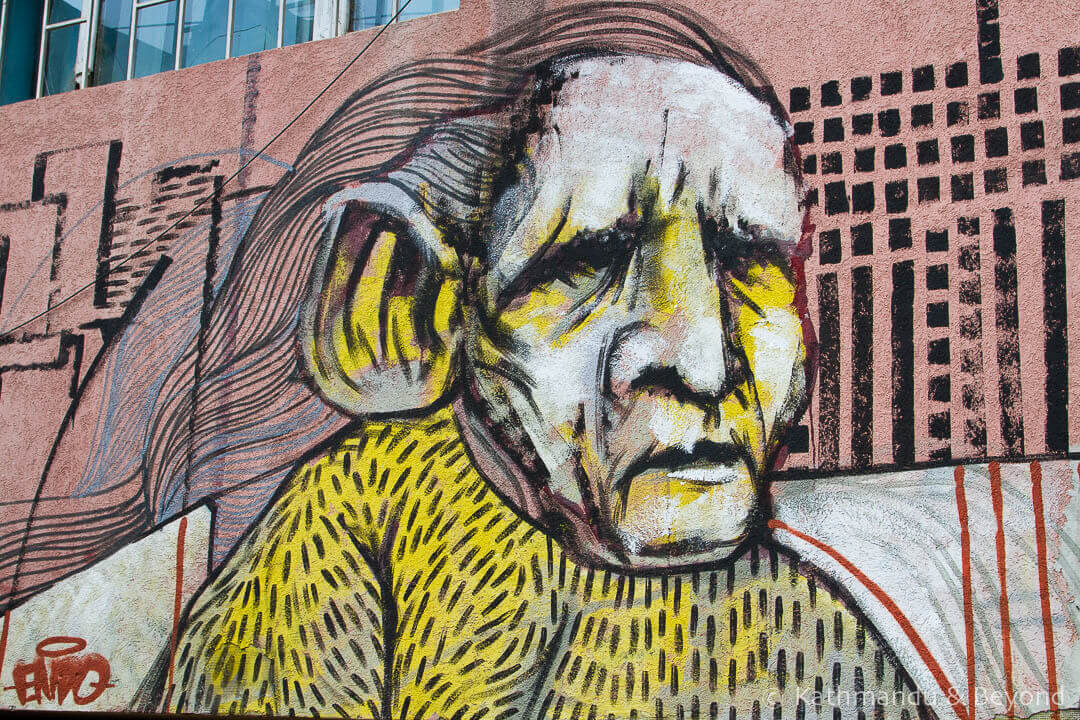 Street Art in South Mitrovica
Puzzled by the apparent lack of street art in the Albanian side of Mitrovica, I looked a bit harder. And finally found this one piece promoting equality for women…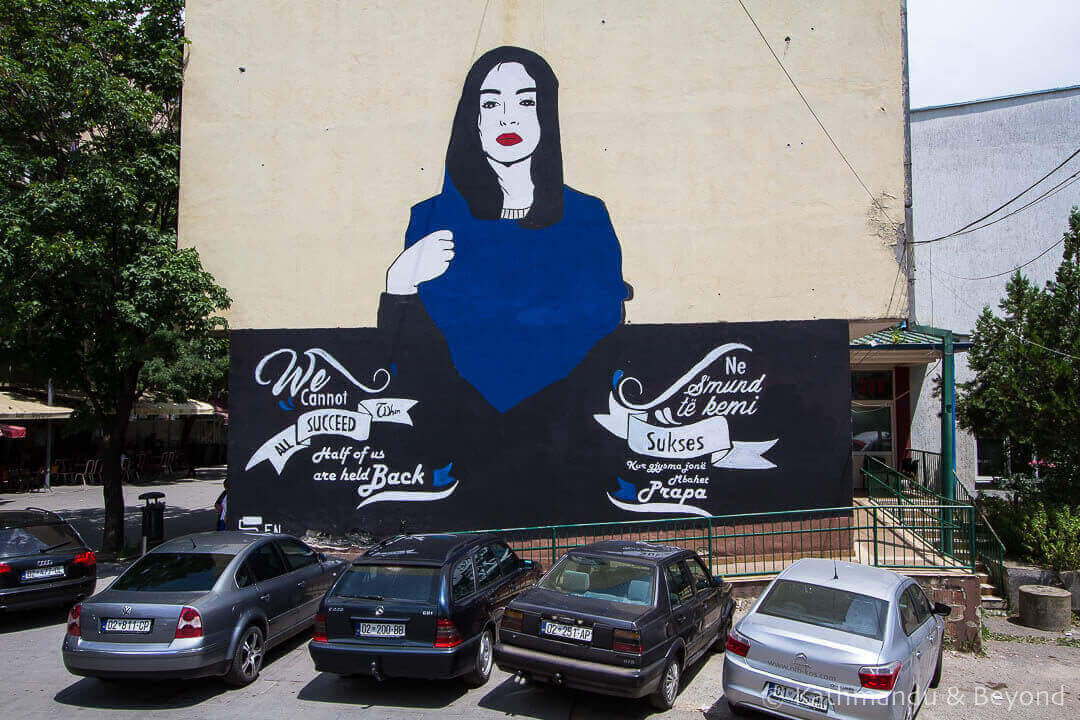 And that was about it.
---
READ ABOUT OUR VISIT TO MITROVICA
---
DID YOU ENJOY THIS POST? SAVE IT TO YOUR STREET ART BOARD ON PINTEREST…


---
---
Footnote:  It's not our intention to offend any of our Serbian friends and readers by referring to Kosovo as a country. However, as the UK is one of 111 (out of 193) members of the UN who recognise the state as an independent country, we follow suit.
---