Junior urbexing for oldies in Peja, Kosovo's third largest city
We like the idea of exploring abandoned buildings but in all honesty, we aren't very good at it. The sound of breaking glass underfoot, the overwhelming stench of piss and crap and the potential risk of bumping into someone else makes us rather nervous urban explorers. But we copped eyes on this neglected socialist-era motel and restaurant while on the bus in from Pristina and decided it would make an ideal practice ground for us wanna be urbexers!
There was no need to break in so technically we weren't breaching the law by entering, which was a good start as we are a bit crap when it comes to that too! What's more, the building was just off the main road with plenty of other buildings and people around it and, health & safety-wise, the structure looks in pretty reasonable shape for an abandoned building!!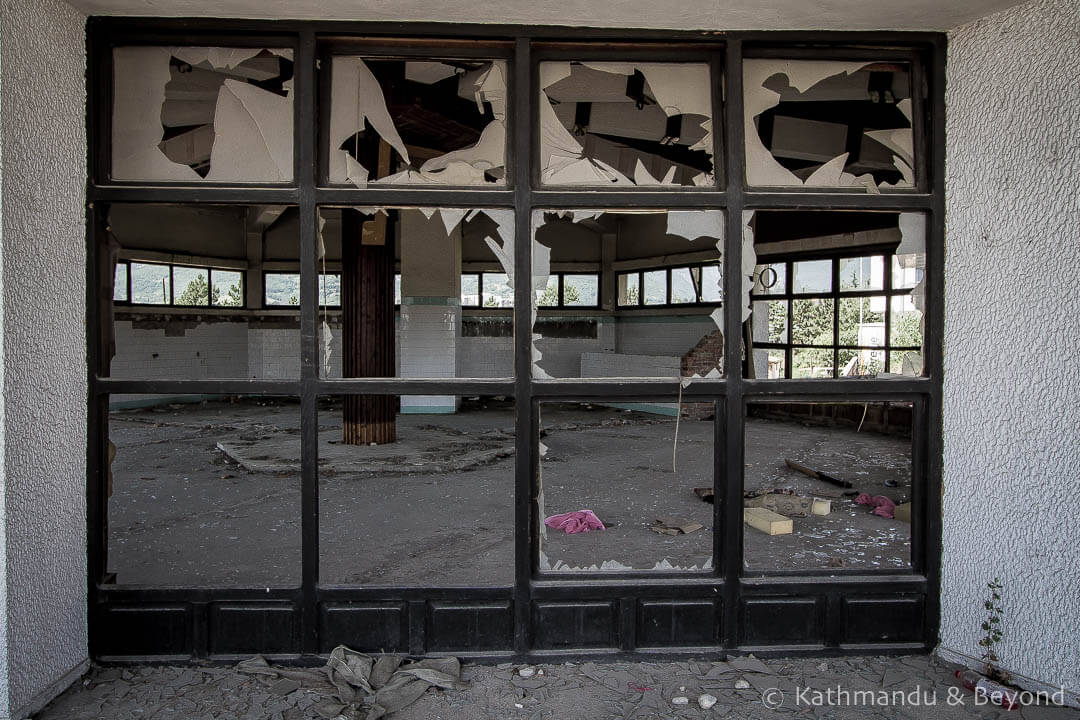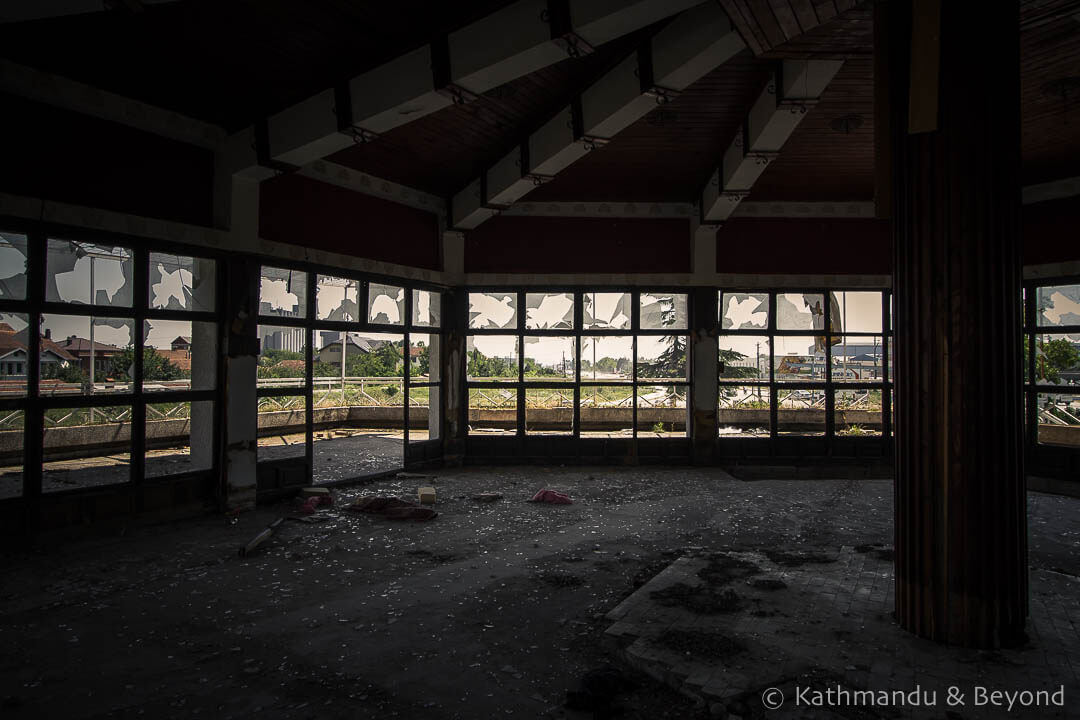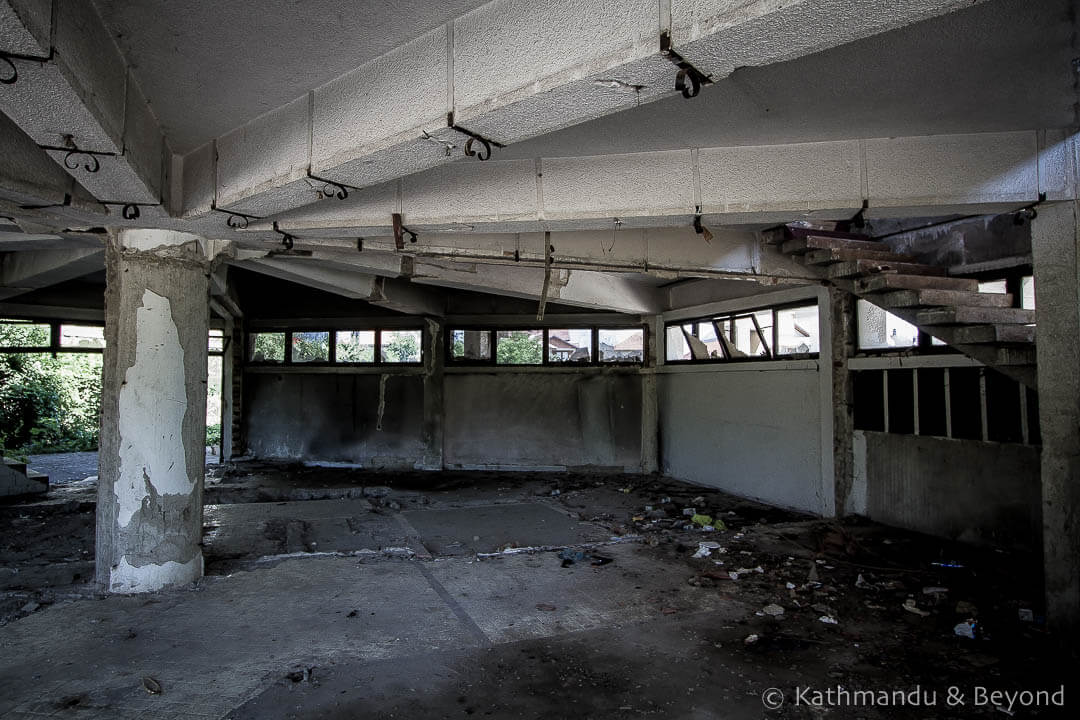 I know, I know, we would be laughed out of the park by serious urban explorers if we walked into a room full of them (if they let us in in the first place!). I'm sure they would look at us with disdain or, worse still, pity. But, we are never going to be in the world of the pros (we had flip-flops on for starters and we visited in the middle of the day (another security blanket!!)) and for two people fast approaching the big five-oh (well me anyway, Kirsty has still got a few years to go), we were pretty darn pleased with our foray into the dark world of abandoned ruins.
As for the building itself, apart from knowing it was once a motel (the sign on the roof was a bit of a giveaway) I can't find out any additional information about it. But it looks like it was built in the 80s and the main structure was probably used as a restaurant, while the rooms were out the back in a separate block.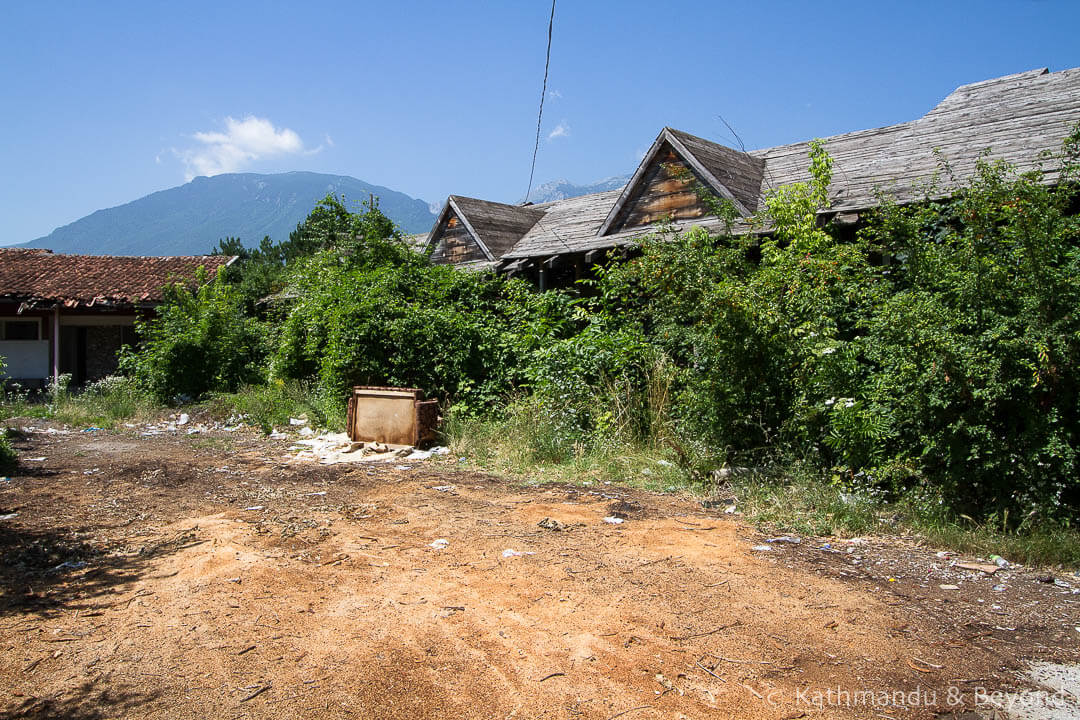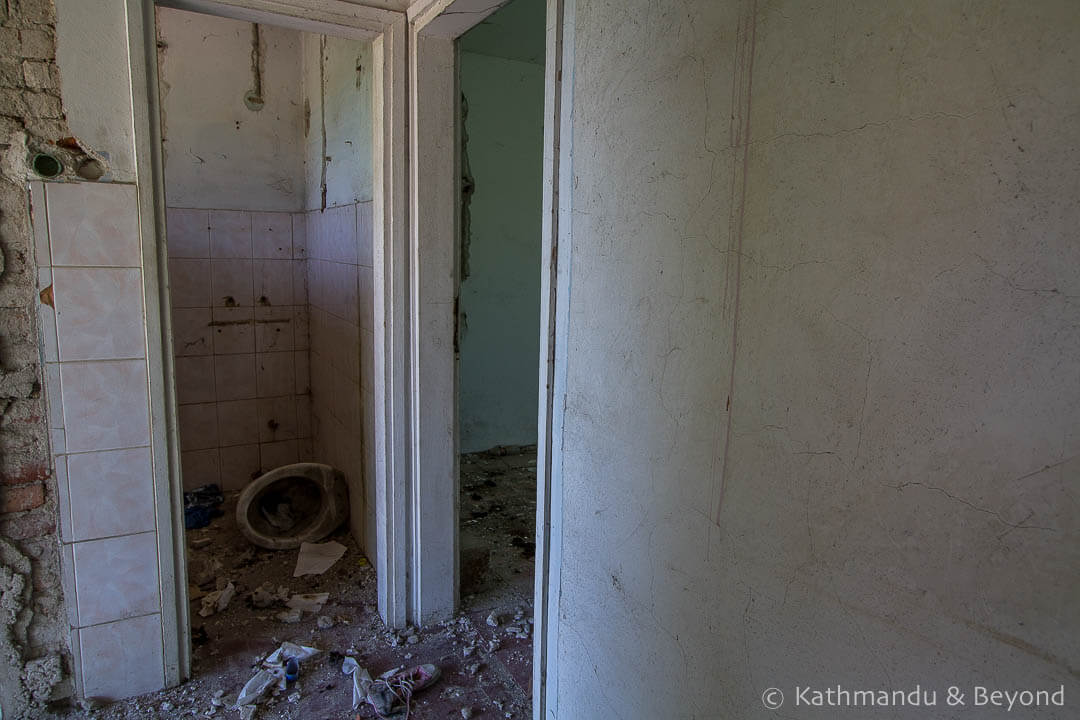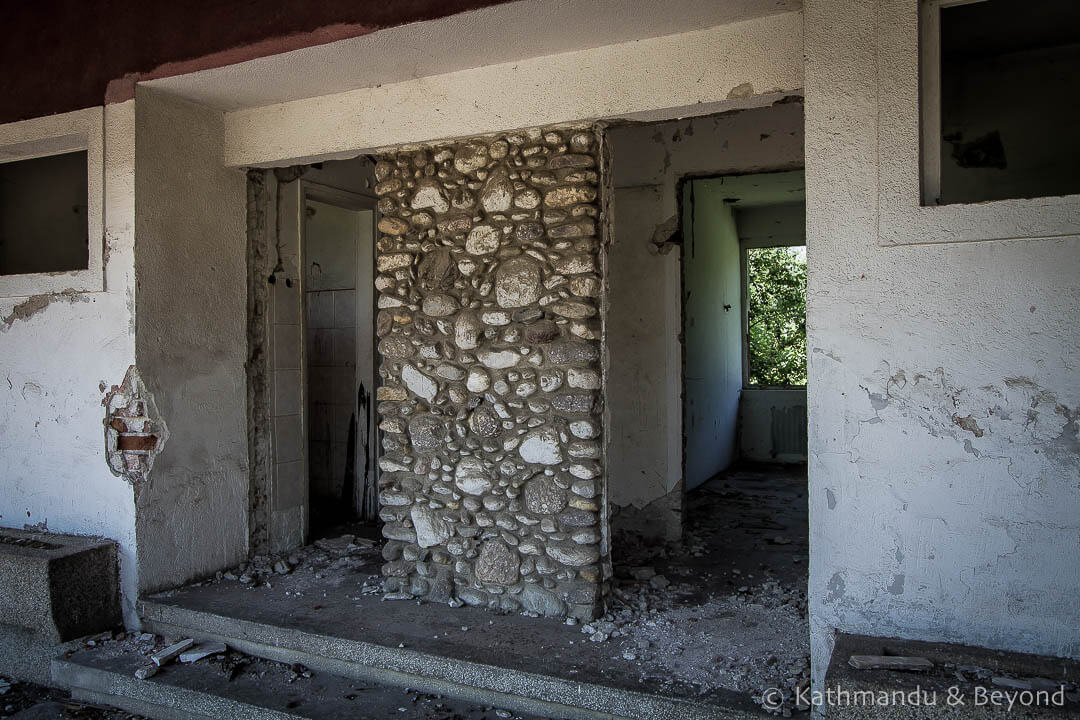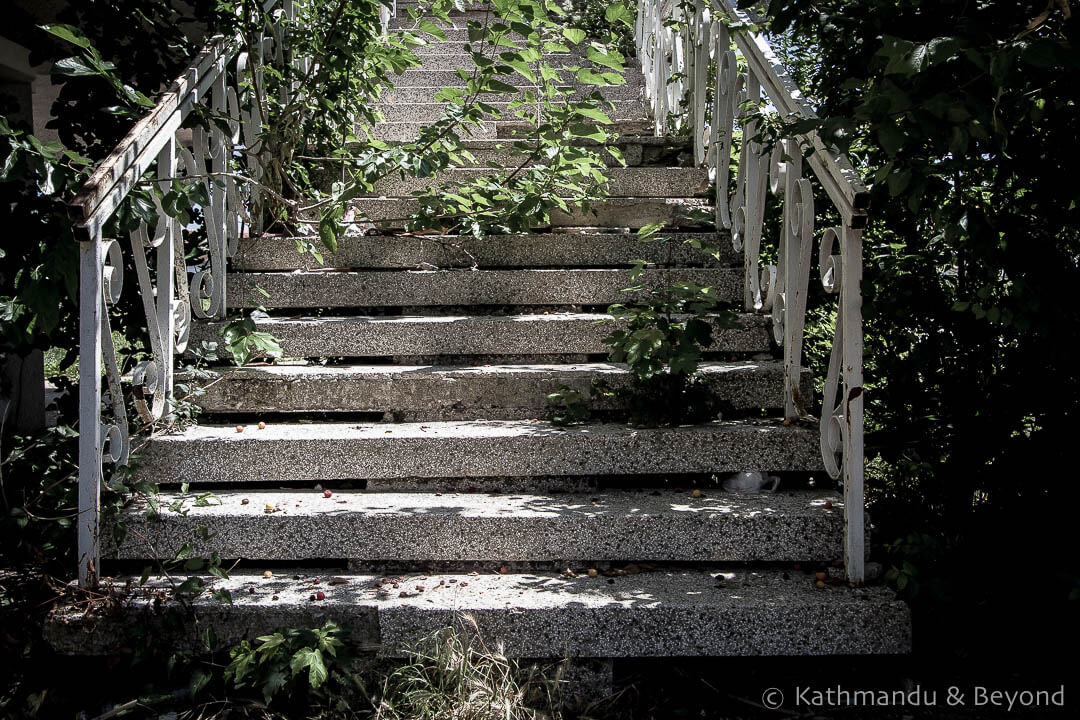 If you are in Peja and want to do a bit of junior urbexing of your own then locating this abandoned motel is straightforward. First head to the railway station (which looks pretty derelict itself) and then walk in an easterly direction along the highway to Pristina for about 200 metres and you will see the building on your right, next to the petrol station. Happy urbexing and don't do anything we wouldn't do!!
And remember to look down, there is a lot of nasty stuff on the floors of disused buildings!
---
---
IF YOU ENJOYED THIS POST, WHY NOT PIN IT….

---