Eight years of travelling and finally we've got round to exploring a bit of London
Kirsty was born and raised in North London and I moved to the capital in my early twenties and lived and worked there for about a decade. Indeed Kirsty and I met in London when we both worked for the same travel company in Chelsea's Sloane Square and even after we both moved out of the city, not long after we were married, to the tranquillity of the home counties (in our case Guildford in Surrey), we made frequent trips back to the city both in a work and social capacity.
London is a great city, one of the greatest in fact, and there is enough to see and do to keep anyone occupied for at least a couple of weeks or more.
Every time we come back to the UK to visit family and friends, we say to ourselves we should really spend some time exploring London but somehow up until now we've never quite got around to it.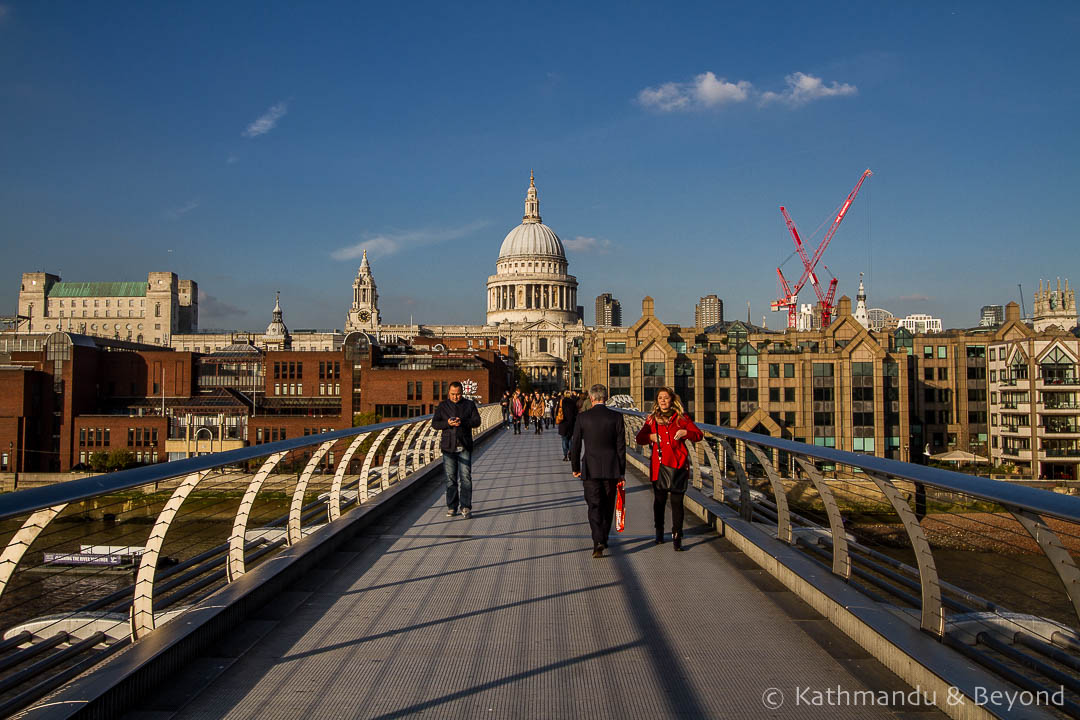 Millennium Bridge
BUT when we came back to visit at the back end of 2016, we were determined this would not be the case yet again and we each made a list of all the places and things we wanted to see and do and then we mapped our combined efforts onto a Google map. This is how we normally begin our exploration of a big city, and even a medium-sized one in fact. We find it is the best way to utilise our time but our combined lists of what we wanted to see in London turned out to be extremely long and eventually we decided to split it up into manageable geographical regions.
What's more, the list developed into a very interesting one, well interesting for us anyway. Of course, there were plenty of regular sights on the list – Big Ben, the River Thames, St. Paul's Cathedral etc. (all places we have seen many times before, from our school days and beyond) but our individual interests, which have evolved since leaving London all those years ago, also came into the mix.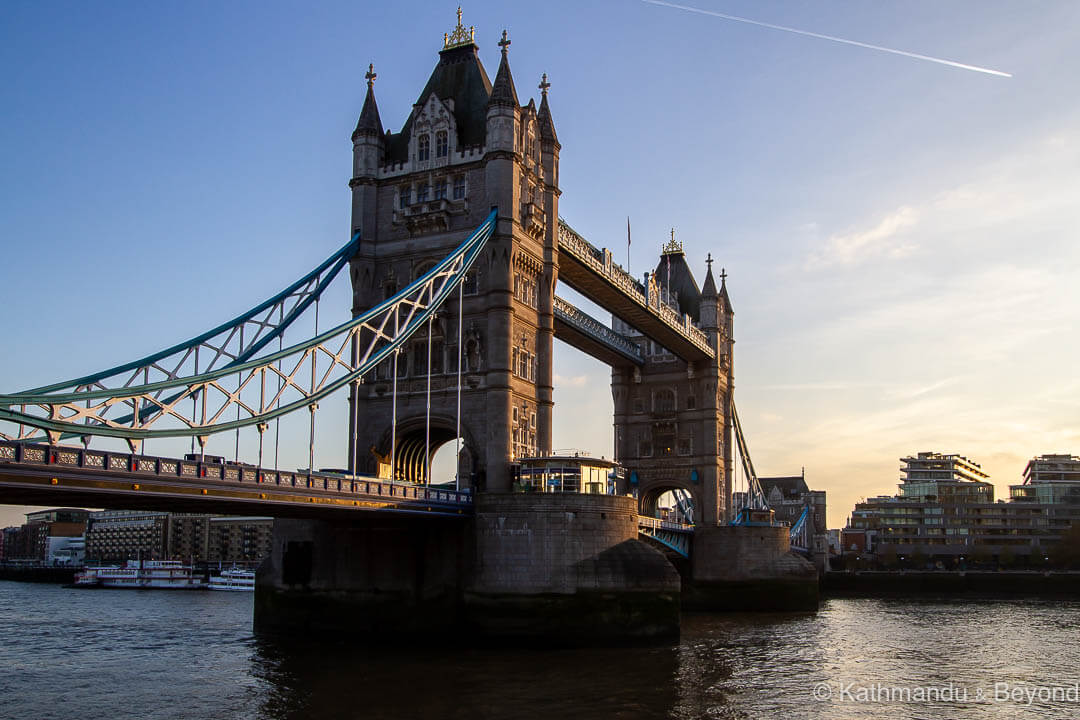 Tower Bridge



Grosvenor Square, Mayfair (left), Greater London House (Carreras Cigarette Factory), Mornington Crescent (centre) and Lambeth (right)
For me, it's Brutalist architecture (Brutalism) and lots of concrete. For Kirsty, it's street art and quirky stuff, and trust me, London has got plenty of both. For street art, we initially targeted Camden Town in north London as well as Shoreditch and ultra-trendy Hoxton, both of which are on the east side of the City. On the Brutalism front, we sniffed around the City and the Barbican, the South Bank as well as Westminster, where there are some incredible concrete structures including the mega Ministry of Justice.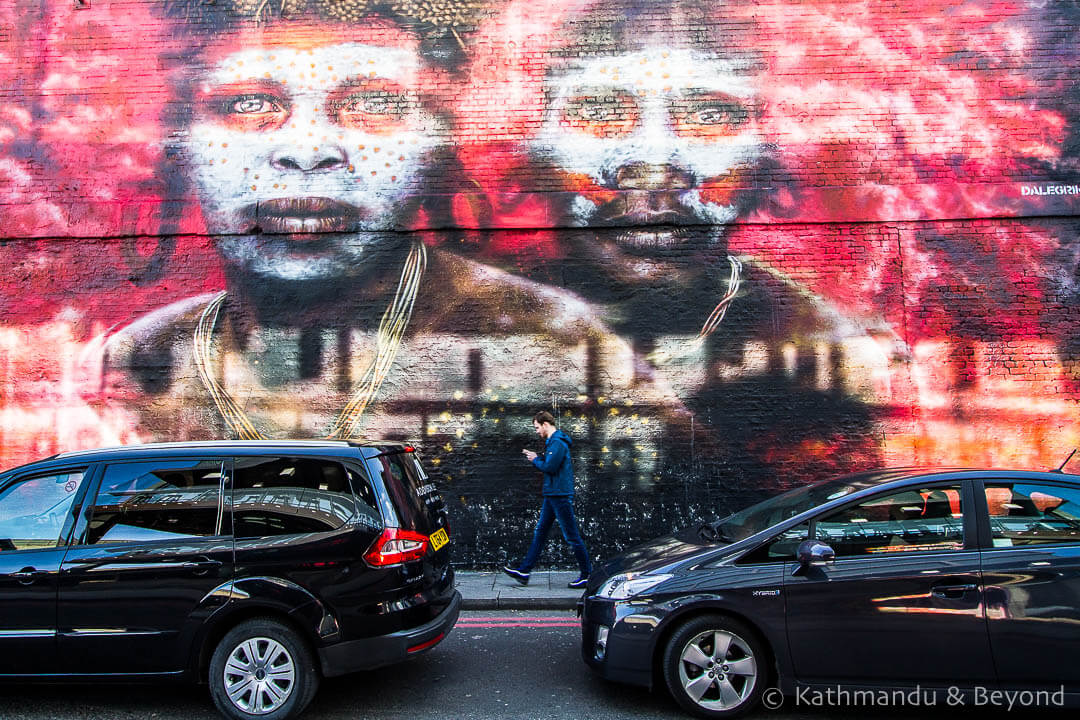 Shoreditch



Camden Town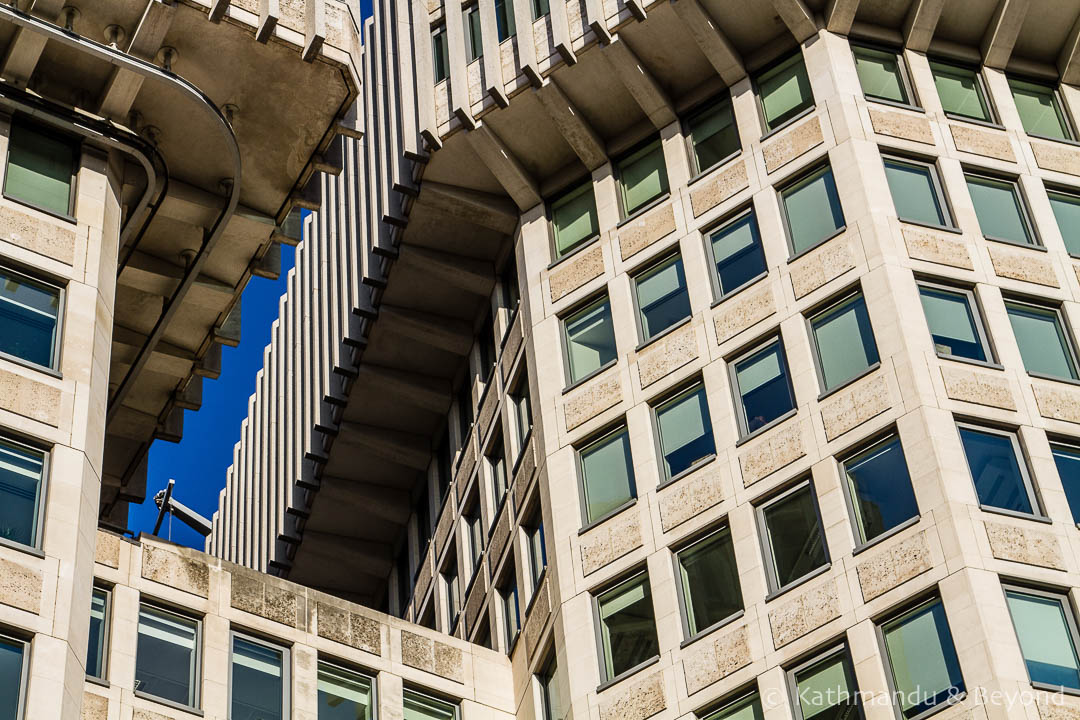 Ministry of Justice, Westminster
Barbican Estate (left) and the Royal National Theatre, Southbank (right)
Our list also included cemeteries (London has seven great cemeteries, dubbed the Magnificent Seven), art deco architecture (of which the former Carreras Cigarette Factory in Mornington Crescent is a wonderful example) and architecturally-striking Tube stations (take a look at Chalk Farm and Southgate if you like that sort of thing). We also had Hindu temples on our list, housing estates (more Brutalism I'm afraid!), cinemas, theatres and famous London boozers (pubs), which of course we had to try out while visiting!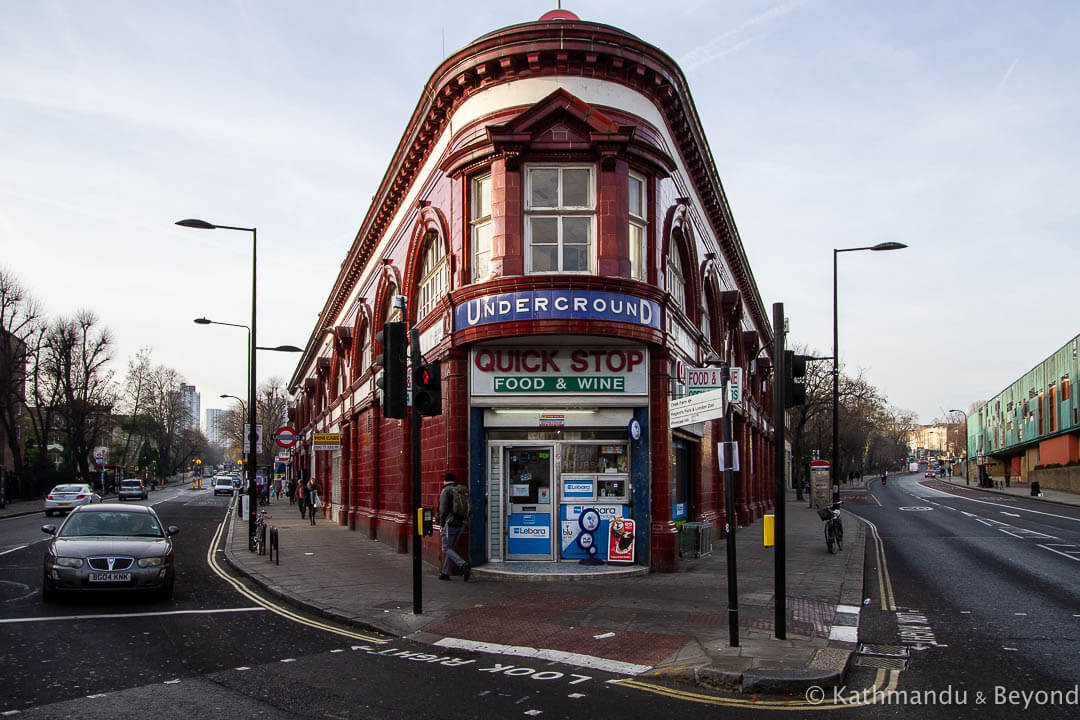 Chalk Farm Tube Station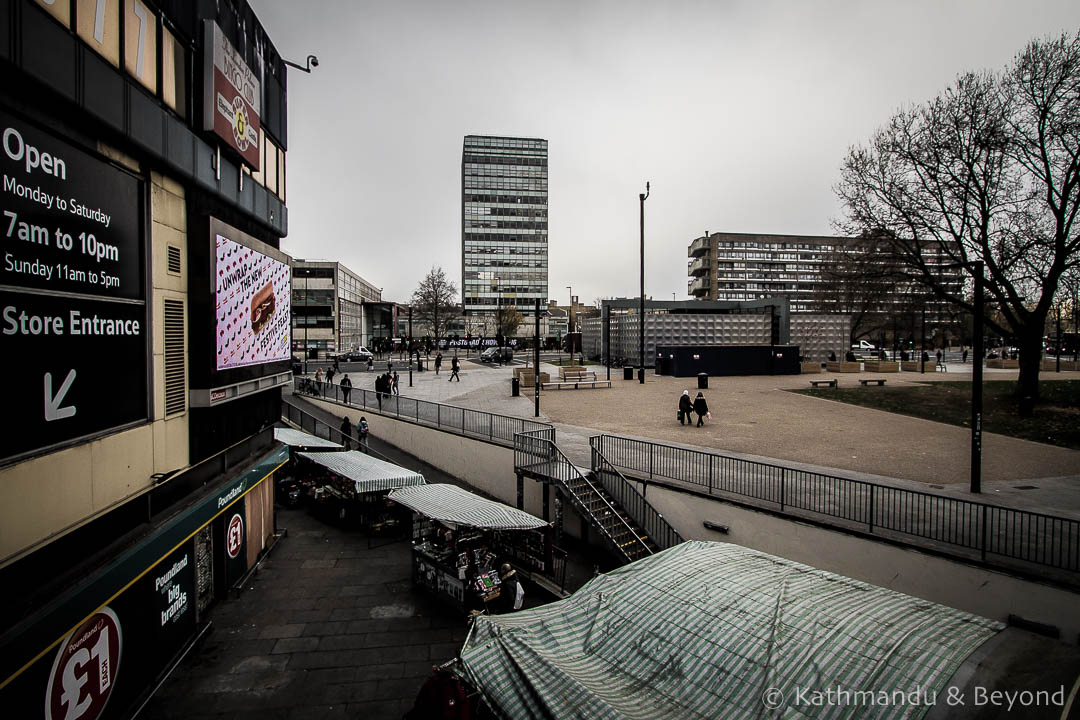 Elephant and Castle Shopping Centre 
The list goes on and so far we've been out and about three times in London on the sole mission of tracking down the places on our list, but we hit a snag that neither of us considered when we started this home-turf project.
The WEATHER. Let me quantify this. It wasn't the weather per se that stopped us seeing more of London than we had hoped but the fact that we began our exploration of the city in November/December of 2016, i.e. the winter. We enjoy taking photos and so normally travel to a destination when the season is right climatically but we couldn't help being back in the UK during the winter months this time around and let me tell you, the days are short, there's a lot of shadow on the buildings and the chances of getting a blue, sunny day is rather hit and miss. It's also pretty cold: taking gloves off to take a photo is not something either of us is used to these days!
30 St Mary Axe (The Gherkin) (left), One Blackfriars (centre) and 20 Fenchurch Street (right)
On the plus side, London is reasonably empty of tourists in the winter months, but given that the days are so short, we certainly did not do as much as we would have liked.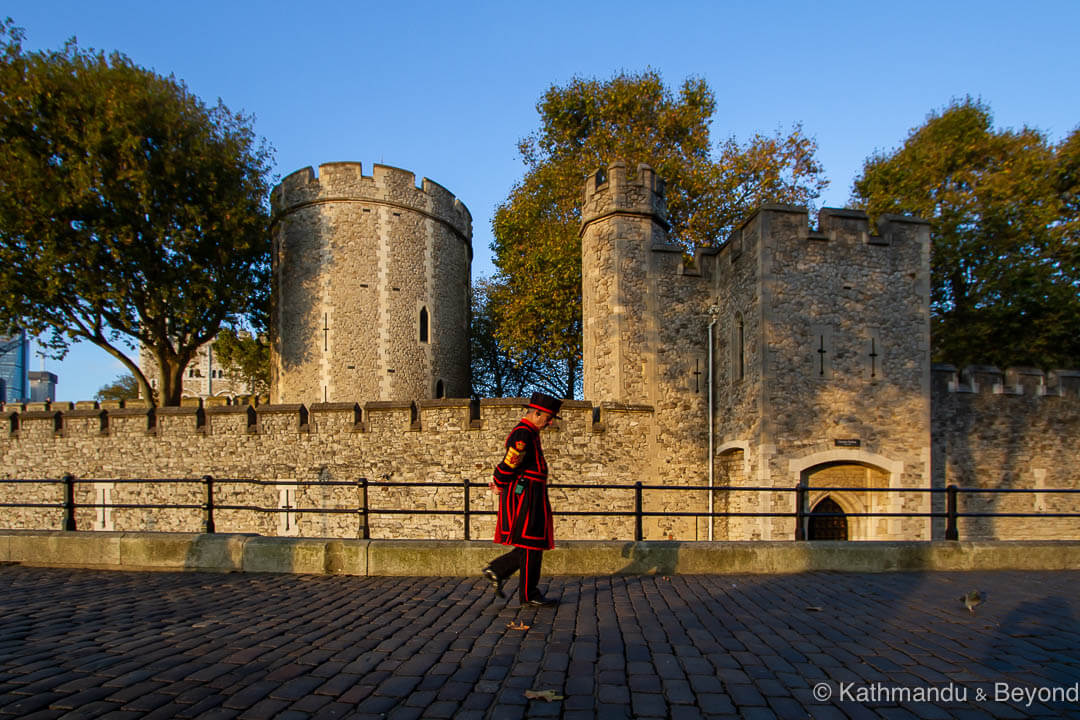 Tower of London 
One advantage of planning what you want to see and dividing London into sections, however, is that we were able to take a Tube to an initial start point and then walk from one place of interest to the next for the remainder of the day, rather than wasting limited daylight hours taking public transport from A to B and darting back and forth across the city. So far, we've walked from Hoxton/Shoreditch to Tower Bridge via the City, Elephant and Castle to the South Bank via Lambeth, and Mornington Crescent to Chalk Farm via Camden Town as well as around and across Central London.
Michael Faraday Memorial, Elephant and Castle (left) and Southbank Skatepark (right)
We managed to take some photographs during our recent winter excursions, loads in fact, but we have put our London project on hold for the time being. We discovered that London is a fairly difficult city to photograph (people getting in your shot, parked cars blocking your access, narrow streets overshadowed by tall buildings, that sort of thing) and we don't want to compound this with poor light and too much shadow. We also want to see London at its best and that is most definitely not during the winter months.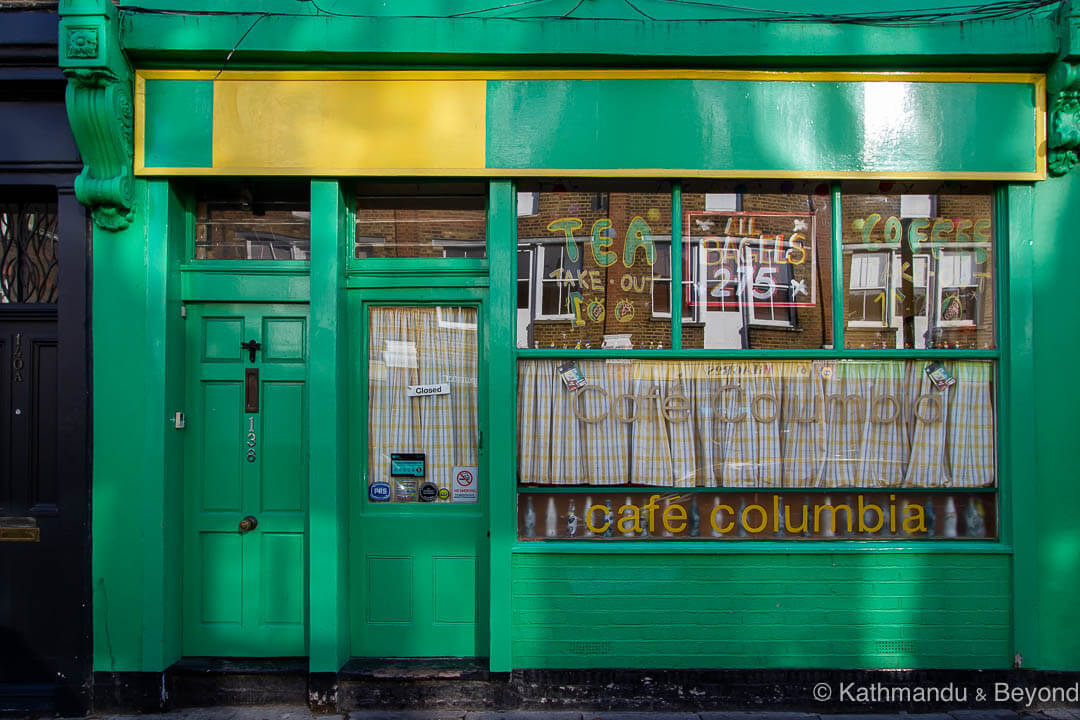 Hoxton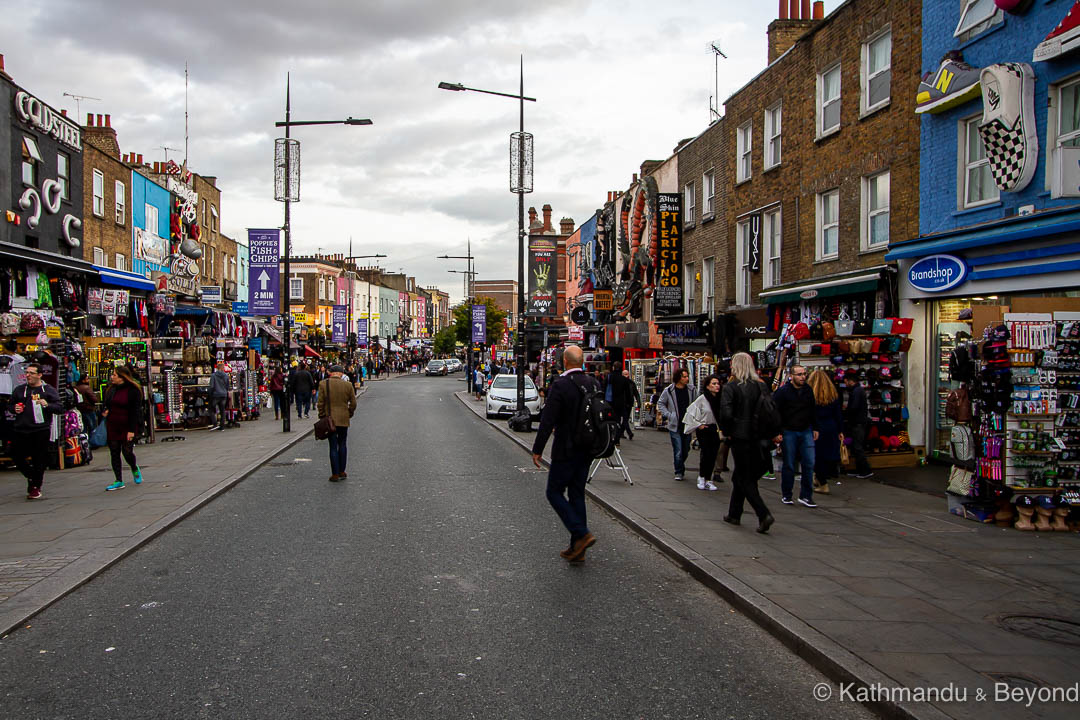 Camden Town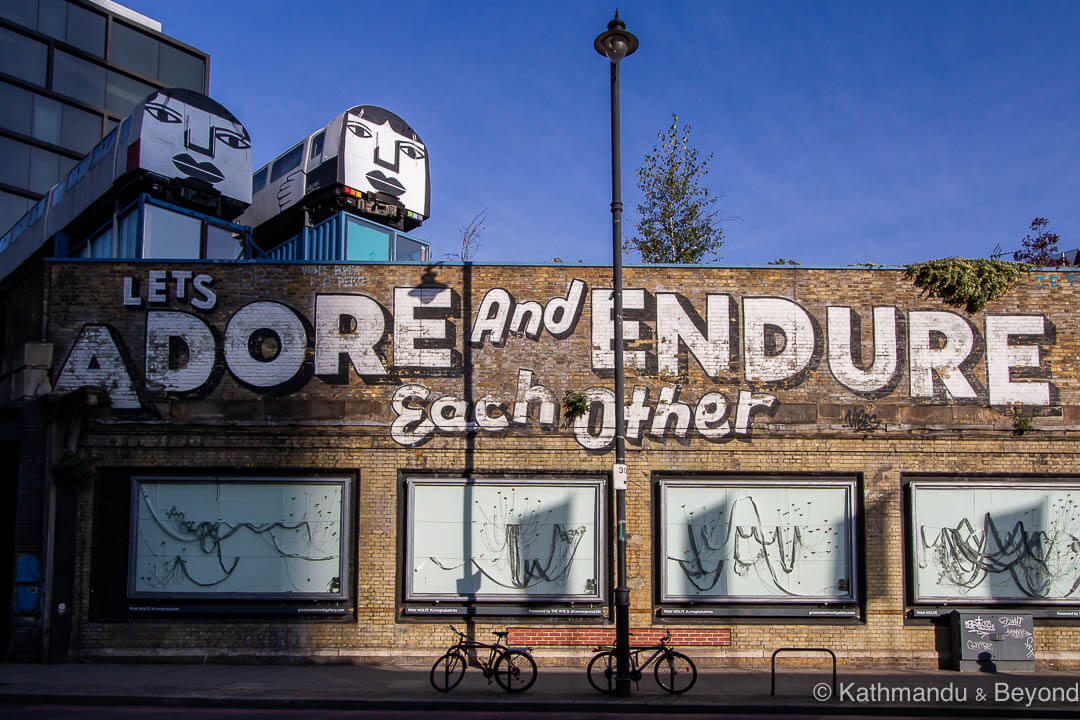 Village Underground, Shoreditch
It's not like we won't be back and for once, we have time on our side. So for now, it's research time where London is concerned and no doubt more places will be added to our already sizeable list but we are both looking forward to seeing more of the city that we both thought we knew pretty well …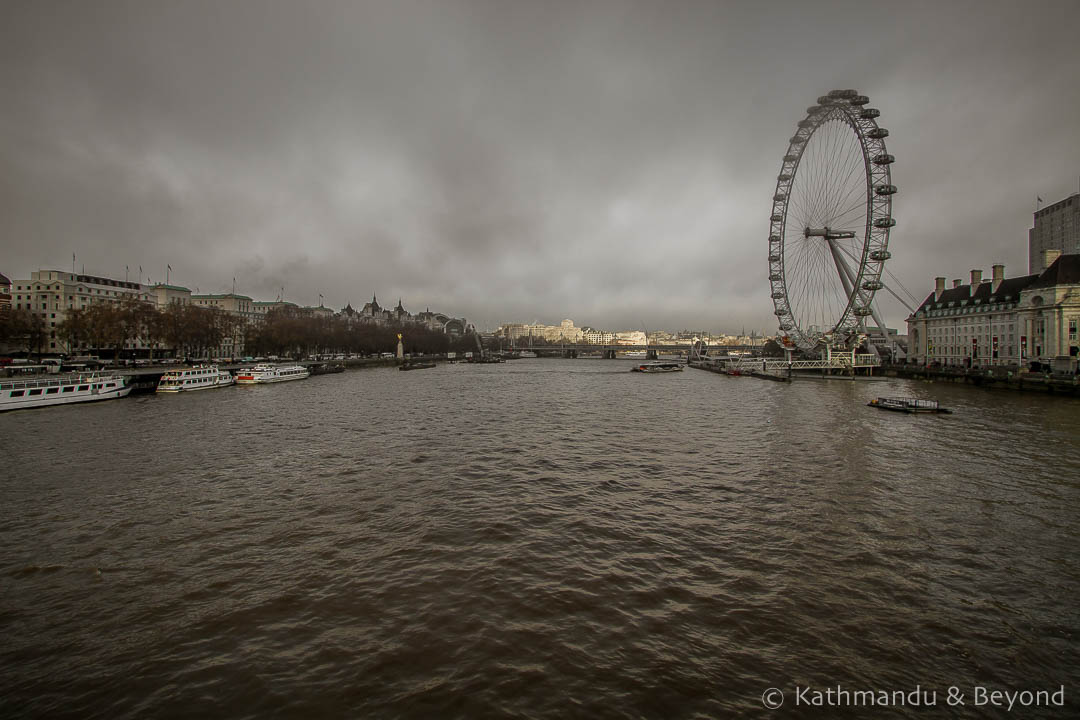 River Thames 
---
Click here for more photographs of England
---
LIKE IT? PIN IT! …


---