Of all the towns and cities we visited in Morocco, Asilah was the place I was least expecting to find a big street art scene. But as it turned out, we found more there than anywhere else in Morocco.
Asilah is a small, quiet town on the Atlantic coast, south of Tangier. Although more people are discovering it, for the time being it's largely off the main tourist trail. The whitewashed media is refreshingly traffic-free and the views from the ramparts of the 15th century fortress across the ocean on a sunny day are gorgeous.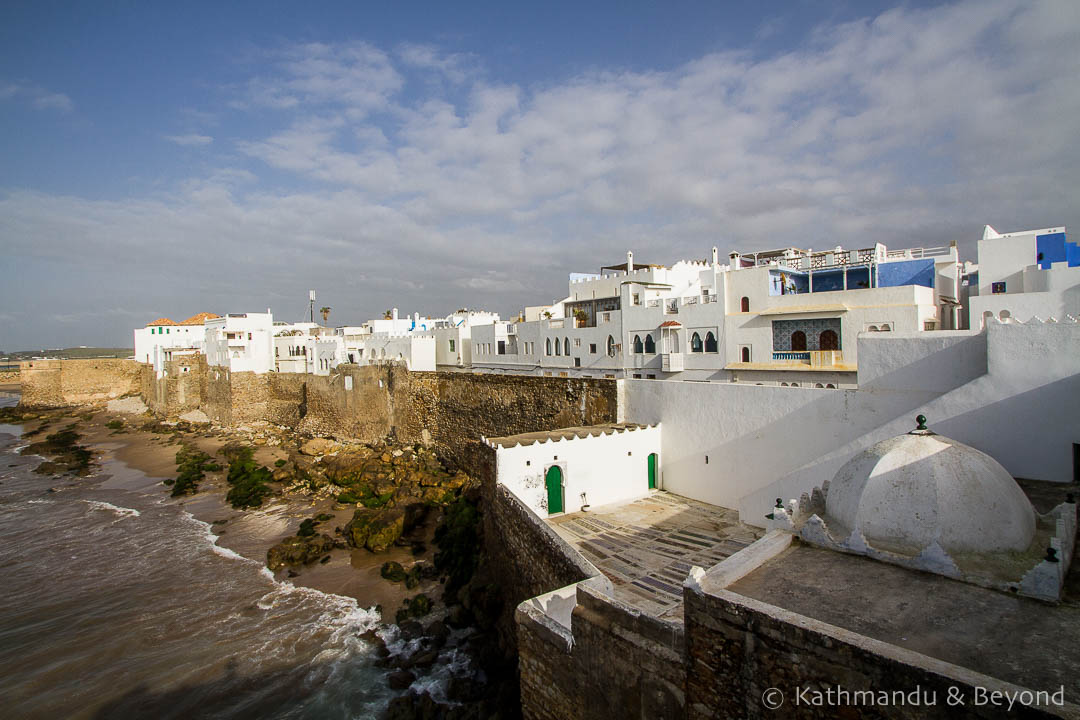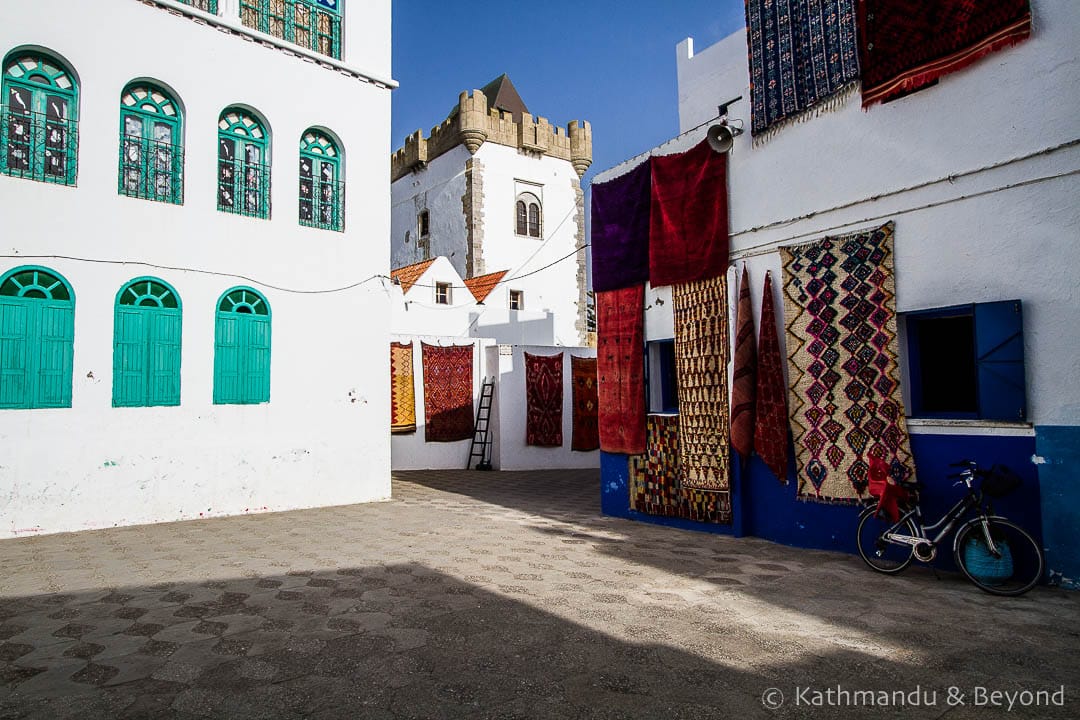 The medina has a very artsy feel, with murals or paintings seemingly on every wall. It was only after I did a bit of research that I found out Asilah is known as an art hub and holds a growing annual event, the Asilah Arts Festival. The festival takes place every summer and features poetry readings, lectures and concerts as well as visual artists. I have to assume that most of the street art in Asilah is a legacy of previous visiting artists and it certainly makes the quiet streets a more interesting place to wander…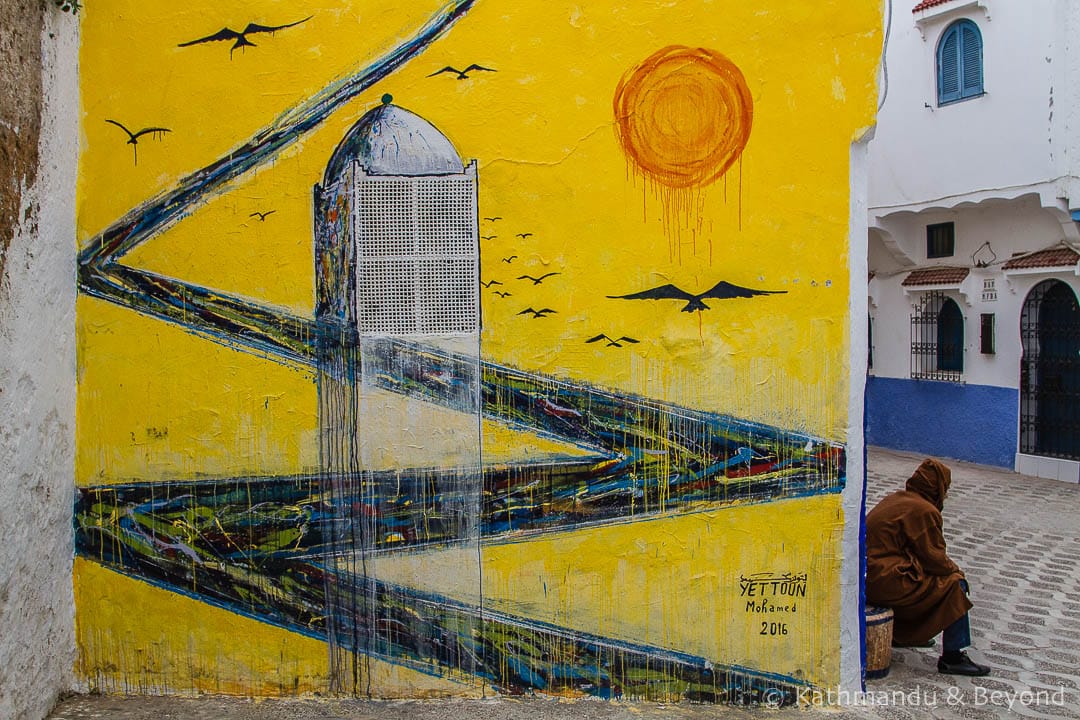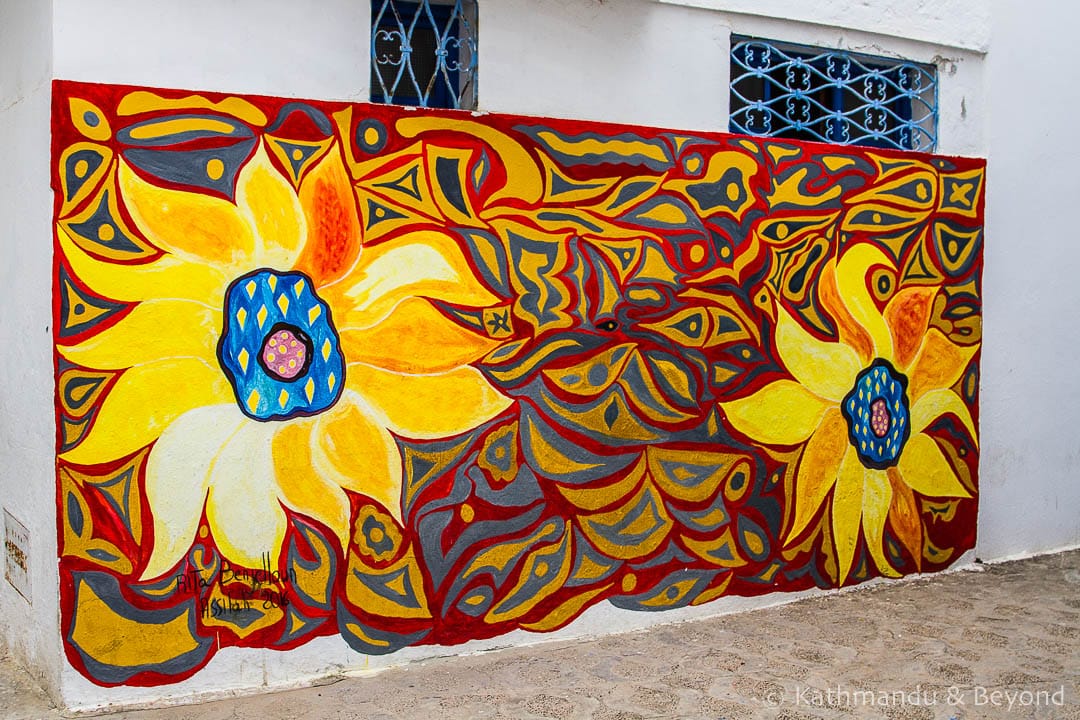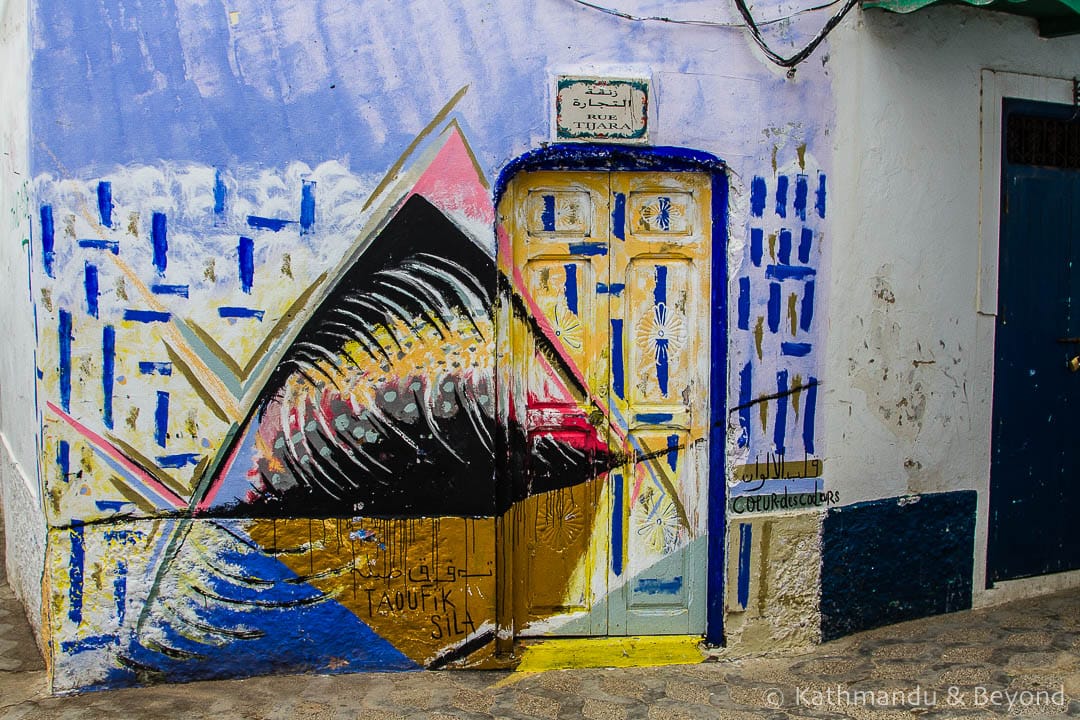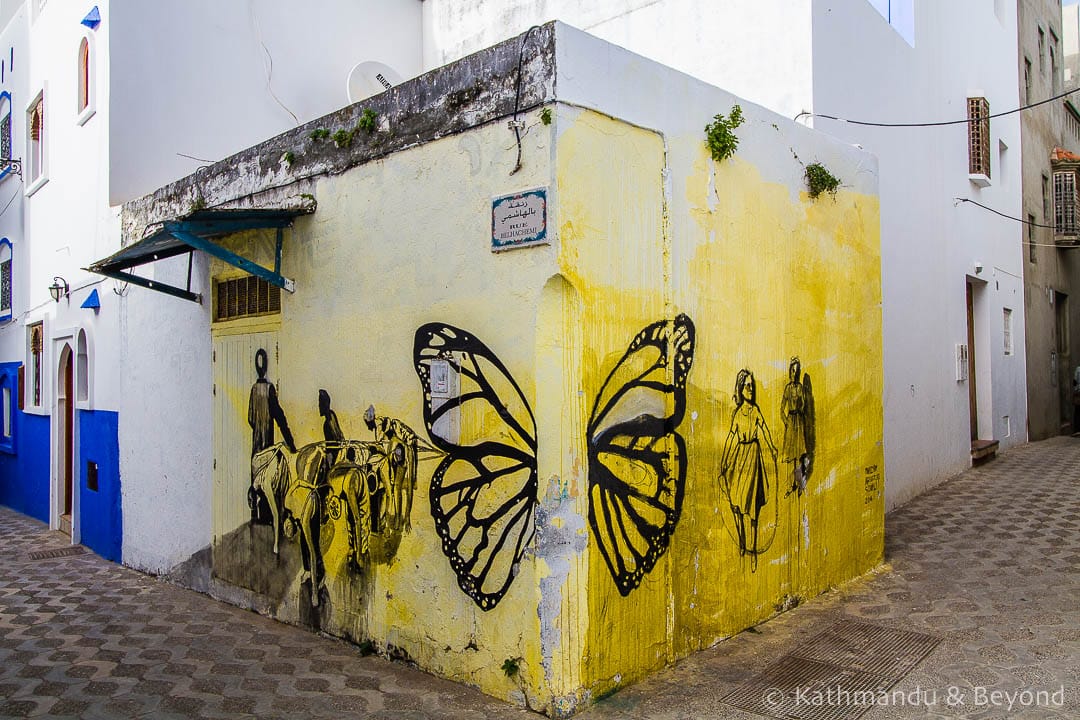 Something missing in the above photo?…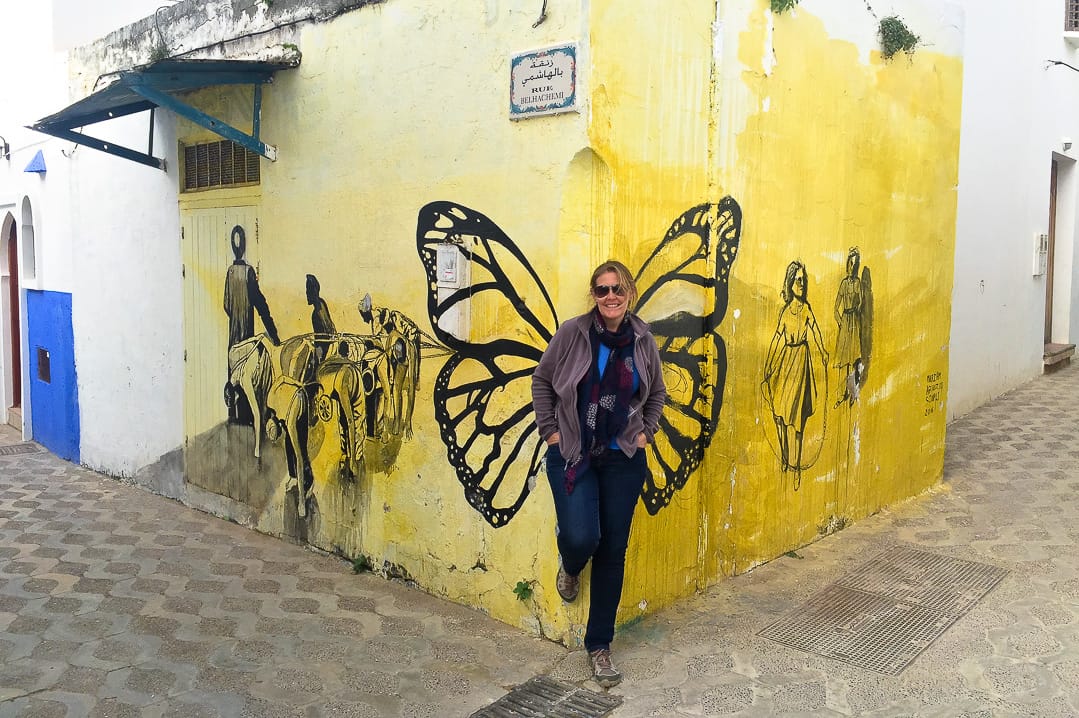 ---
---
More street art from Asilah….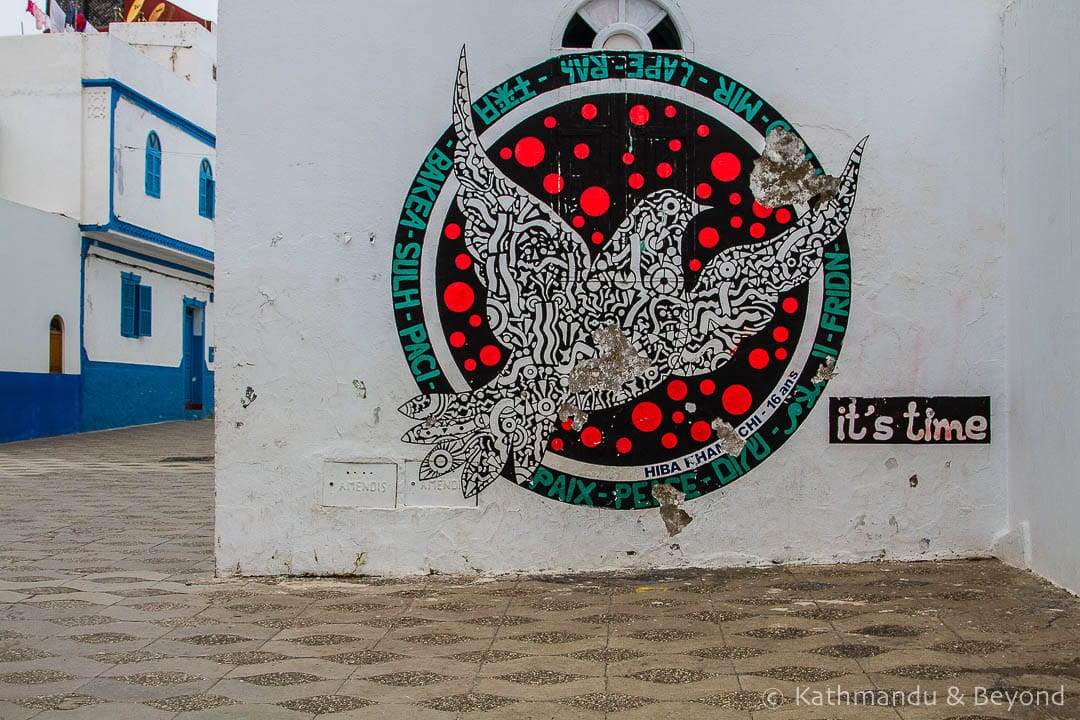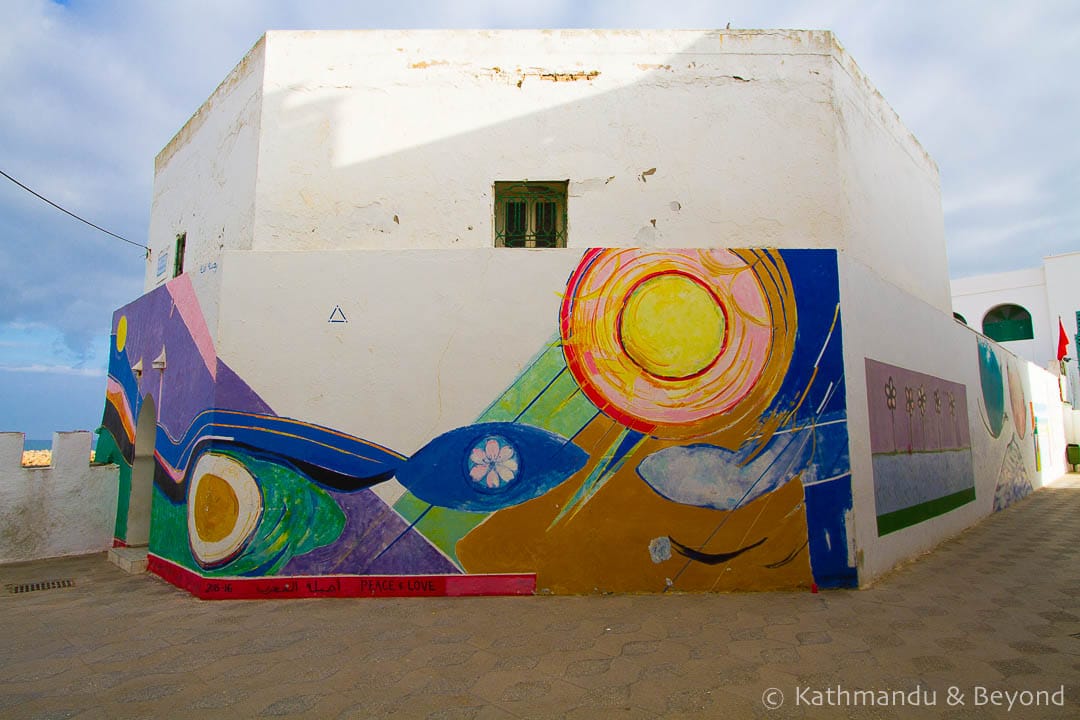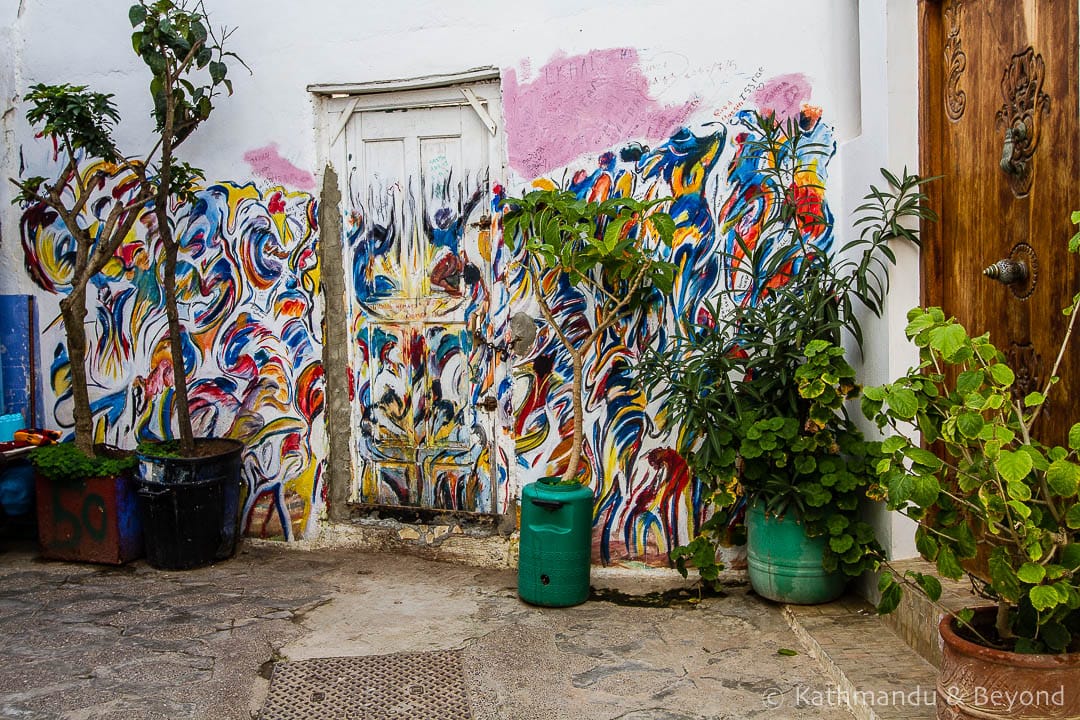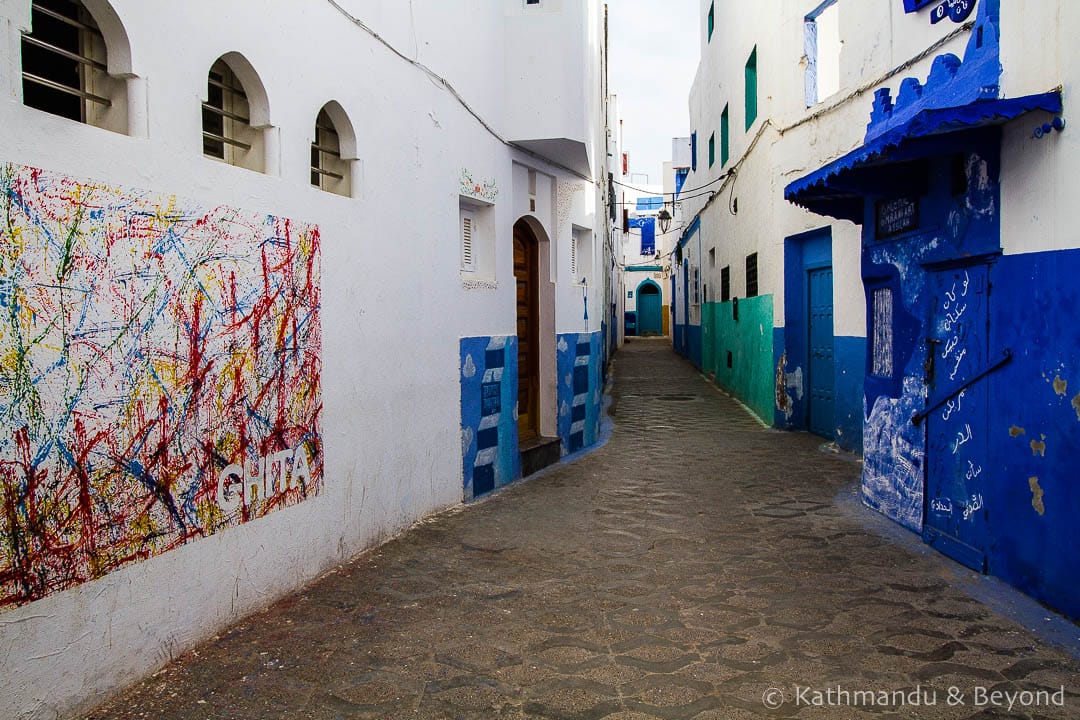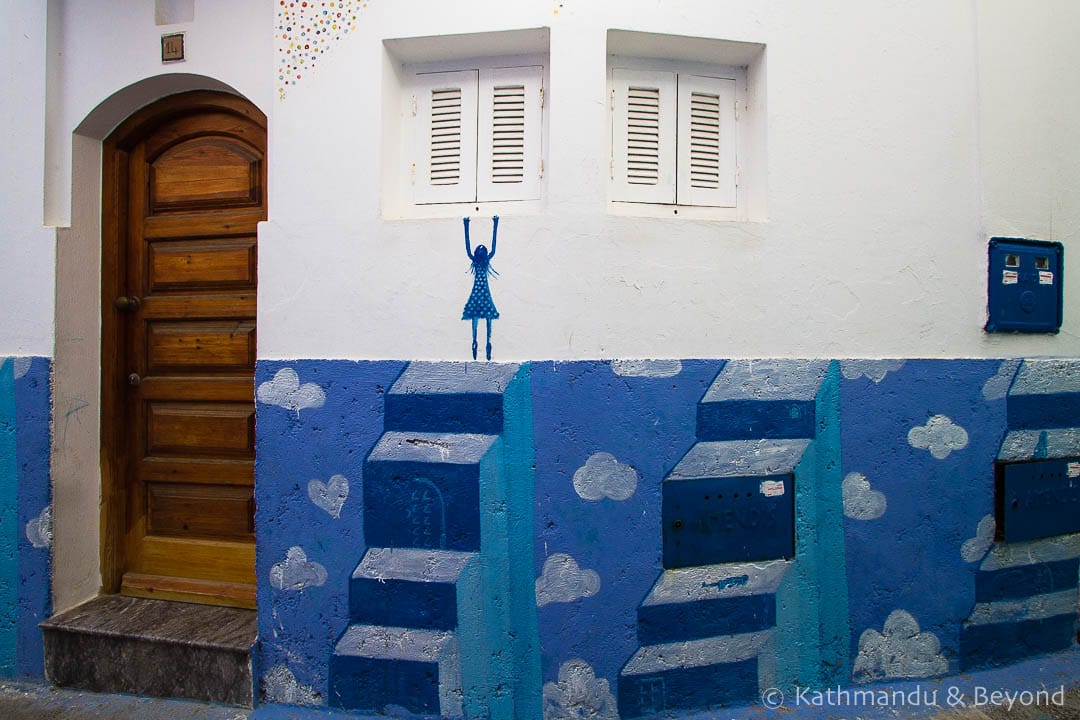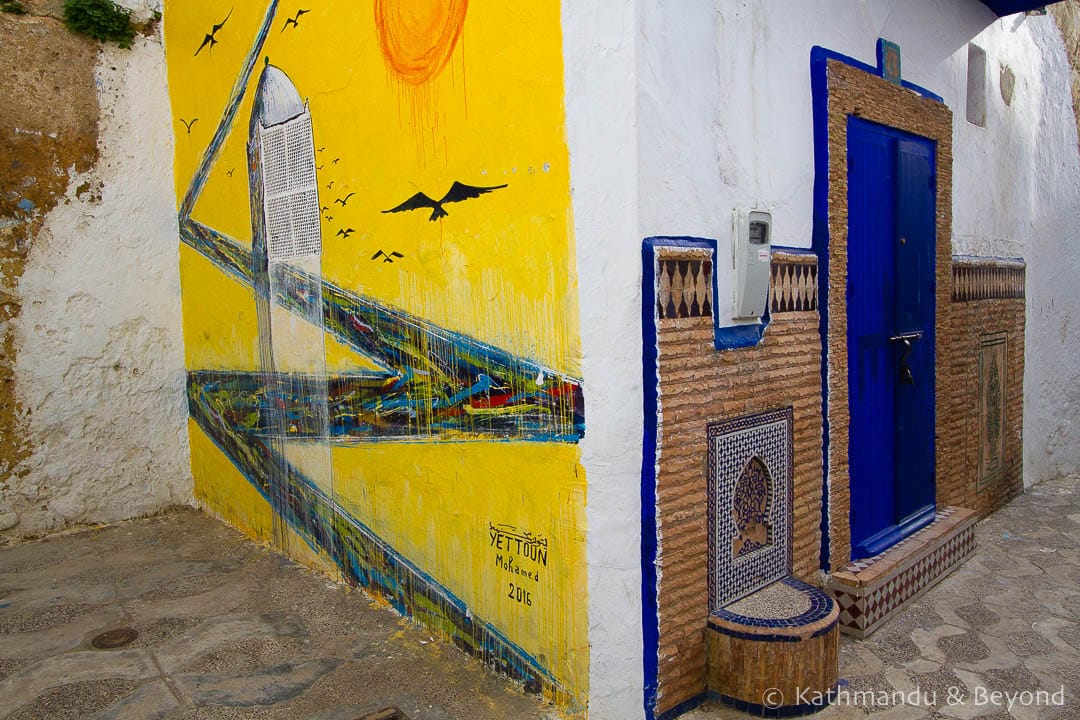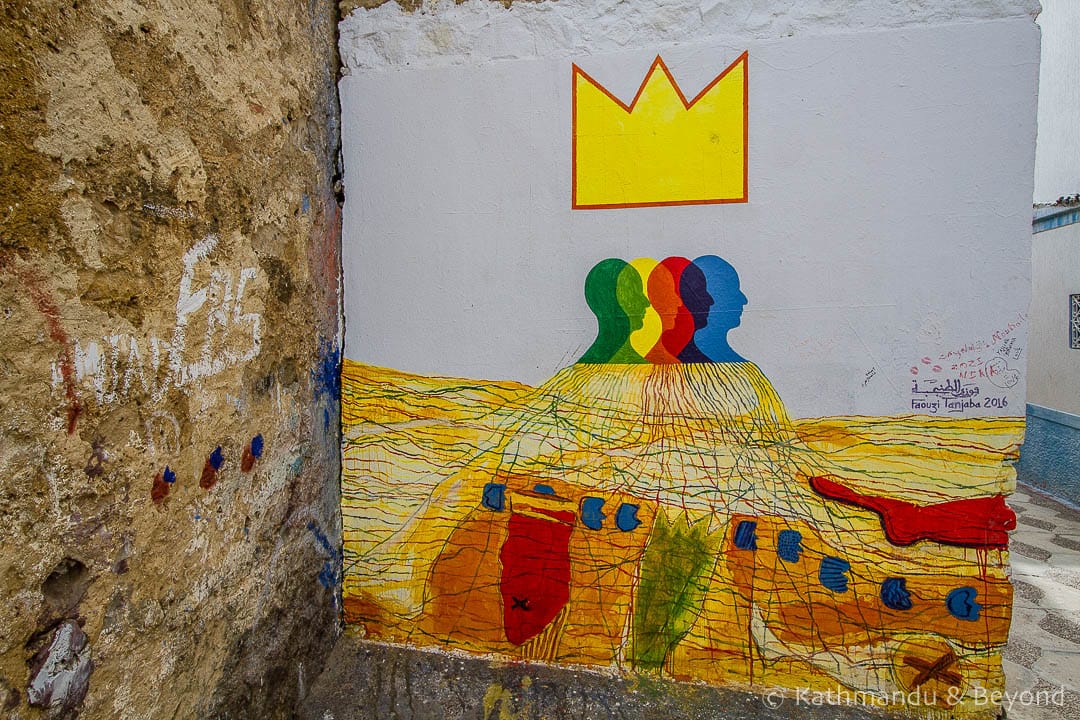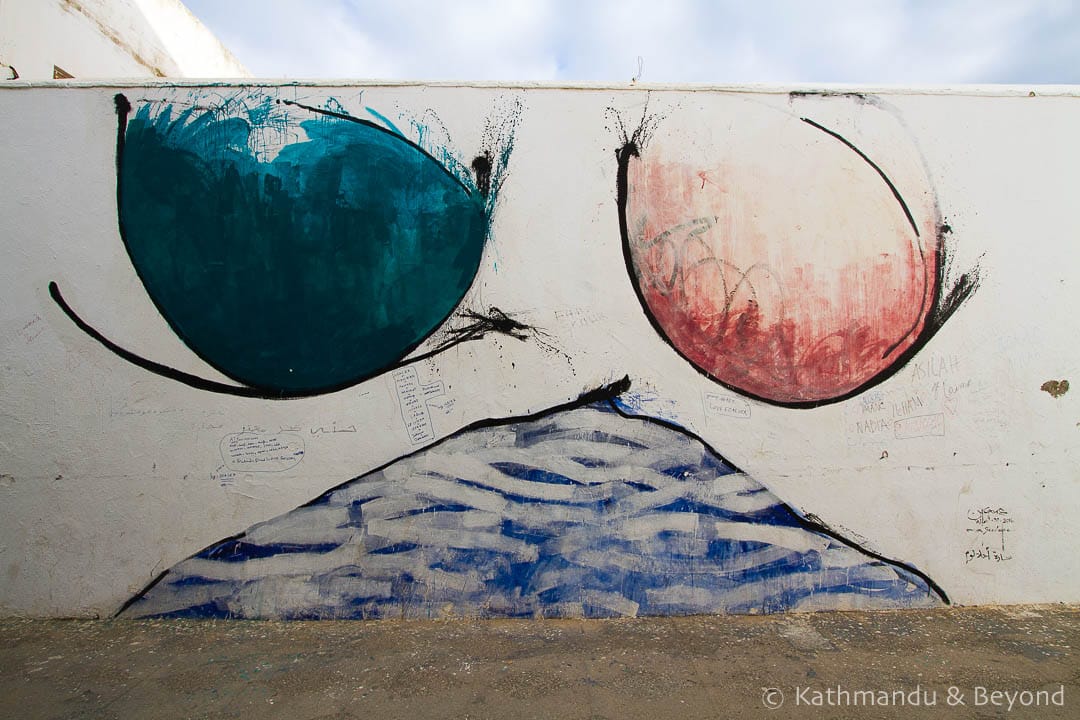 ---
---
LIKE IT? PIN IT FOR LATER…


---
---