Oh, 2020 we had such great plans for you.
For the first time in ages, we had most of our travel year planned out – flights, car hire and even some apartments and hotels had been booked. Algeria, Poland, Belarus, Bulgaria, Serbia, North Macedonia and Central Asia were all firmly on the agenda. But like everyone else's plans, we have watched them fall by the wayside month by month, flight by flight. We were particularly disappointed by the cancellation of the Algeria trip; it is notoriously difficult to arrange a visit and took months of planning to get everything in place.
It's that time of year again when traditionally travel bloggers re-live a wonderful year of travel. But like most things for most people, everything was different this year. As 2020 has been so unique, I decided to put together a timeline of our year, with some reflections and photos, if only to serve as a personal record.
By the way… the reason we are so late in posting this blog is not that we are a bit slack. It's because 2020 had a final cruel twist when, on New Year's Eve, Kirsty attempted to publish it and discovered our website had been hacked! It's taken ten days to get it sorted and back on track, hence this post is a LOT later than intended. It almost feels too late to put it up, as we know most of you have left 2020 well behind, but it was written so here it is! Heads up: If you are still having problems with our website, clearing your cache should solve things.
2019 Christmas and 2020 New Year in Chiang Mai
Our 2020 began well. As we often do, we spent Christmas and New Year in Chiang Mai and stayed until February. We always enjoy time in our home-from-home, but this time our three-month stay was especially memorable. As well as meeting up with some familiar faces and old friends, we met a wonderful new crowd that has enlarged our Chiang Mai family. Besides that, other UK friends passed through Chiang Mai on extended stays and it was great to spend time with them all. I always welcome the excuse to play Chiang Mai tour-guide and re-visit some of our favourite spots and have a buddy to go hunting for Chiang Mai street art with.
Just a few of the things we miss about Chiang Mai
The first rumblings of things to come
In early January, news of a strange, deadly virus from China became the talking point of our evening happy hours; especially after January 13th when Thailand reported the world's first case outside of China. The increased number of masked faces in the city was evident, but not alarming because it is common to see Asians wearing face masks daily. At the inkling of a cold, people will wear a mask, out of politeness, to prevent spreading germs. Chiang Mai is a popular destination for the Chinese, especially around Chinese New Year, but this year the streets were strangely quiet during the late-January holiday. Coronavirus was not new to this part of the world – Asia battled and beat SARS and bird flu – so at this stage, no-one was panicking.
We were due to leave Thailand for Vietnam in February but, by now, the virus was spreading into Southeast Asia and there were several cases in Vietnam. Family members urged us to rethink our plans to travel to Vietnam and suggested that sitting it out in Chiang Mai may be a better option. We weighed this up, but the situation in Vietnam didn't seem much different to that in Thailand, so we decided to go ahead with our plans.
It's ironic thinking back to that time knowing that here we are at the end of 2020 and Vietnam has recorded just thirty-five COVID deaths.
It was early February, but there was plenty of evidence that the Vietnamese authorities were taking what was then known as 'the Chinese virus' seriously. Our hotel in Ho Chi Minh displayed notices declaring that it would not accept Chinese guests, and staff were wearing face masks by law, with hand gel on the counter that we were encouraged to use regularly. The Vietnamese often wear face masks as a matter of course, so it didn't seem strange to see people wearing them in the streets. There were hand-sanitising stations at the local bus stations and plenty of public advertising advising people to be extra cautious about hand-washing and hygiene, as well as protocols for shopping in wet markets.
Ho Chi Minh City and the Mekong Delta
As planned, we combined time in Ho Chi Minh City with the Mekong Delta. It was a great trip and I'm just not saying that because it was the only significant travel we did in 2020. Vietnam is one of our most-visited countries and we've been to the Mekong Delta several times, mostly on cruises and day trips. However, we wanted to explore some of the delta's towns in more depth and find out if any of them have more to offer other than being a base for water-borne excursions. We stayed in Ben Tre, Tra Vinh, Can Tho, Long Xuyen, Chau Doc and Sa Dec, and although we didn't intend to save the best until last, Sa Dec was our hands-down favourite. Our aim was to get off the beaten path in the Mekong Delta and, although we did visit a couple of floating markets where we were the only tourists on the water, our focus quickly turned to war memorials and monuments – does that sound familiar? Although we know the history of the American-Vietnam war and the impact it had on the Mekong Delta, we hadn't appreciated how many statues and monuments are scattered across the region. We saw many of them, but lots more exist and we now have another reason to return to Vietnam!
Long Xuyen floating market (left) and Sa Dec (right)
Thai beach-time and Bangkok
At the beginning of March, we were back in Thailand and treated ourselves to a few days by the sea in Pran Buri before spending the last few days of our time in South East Asia in Bangkok. We based ourselves close to Hua Lamphong railway station. It is an area of Bangkok that most travellers only choose to stay in if they have an early morning train to catch, or have arrived in the capital late at night; however, we found plenty of alternative places of interest within walking distance of the station as well as lots of street art.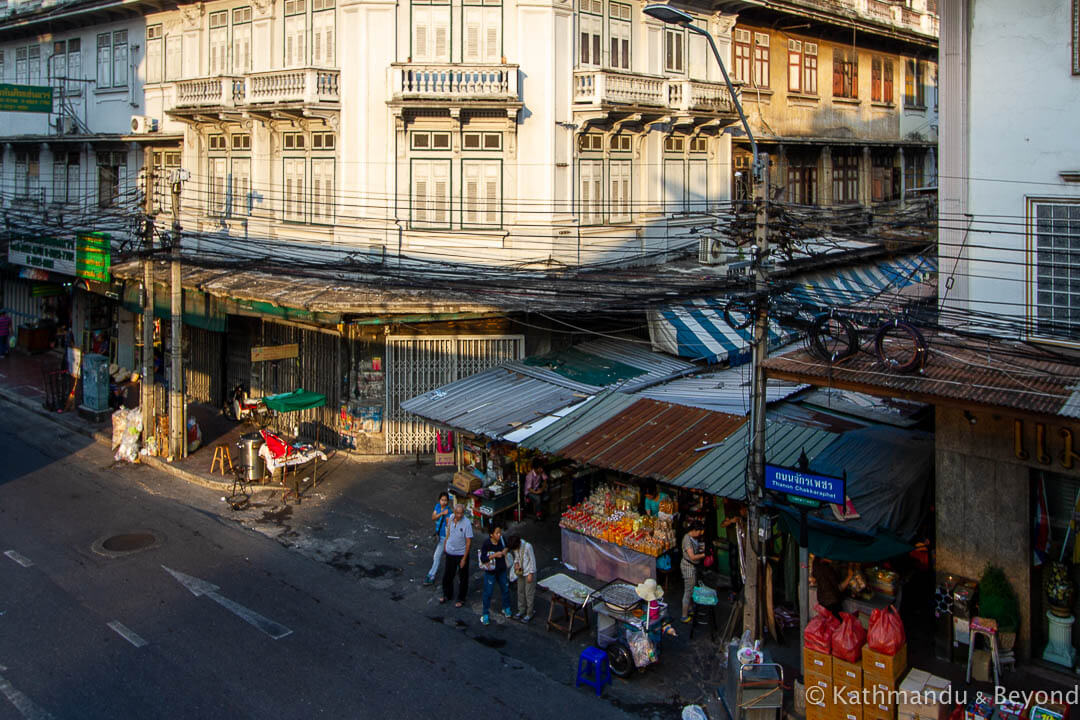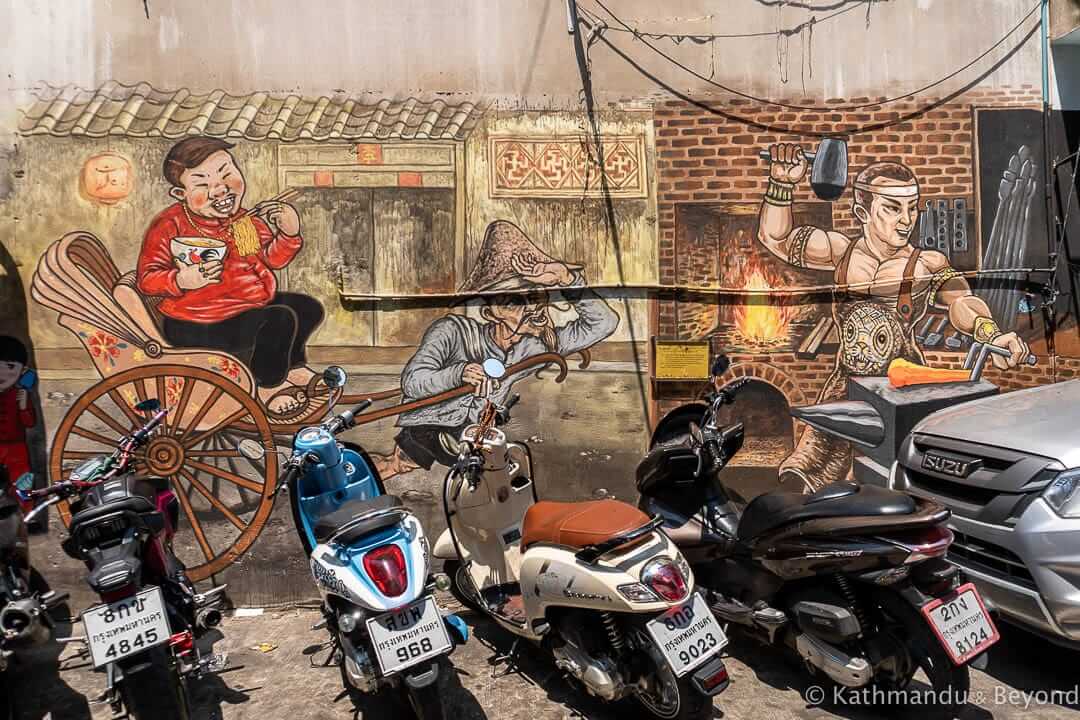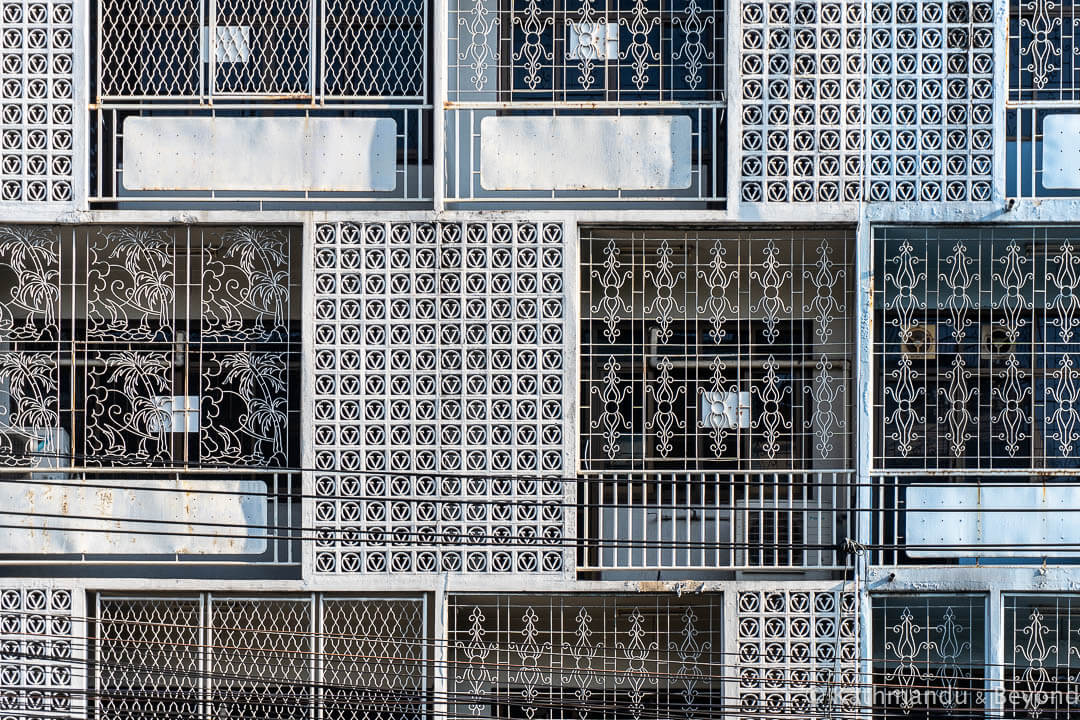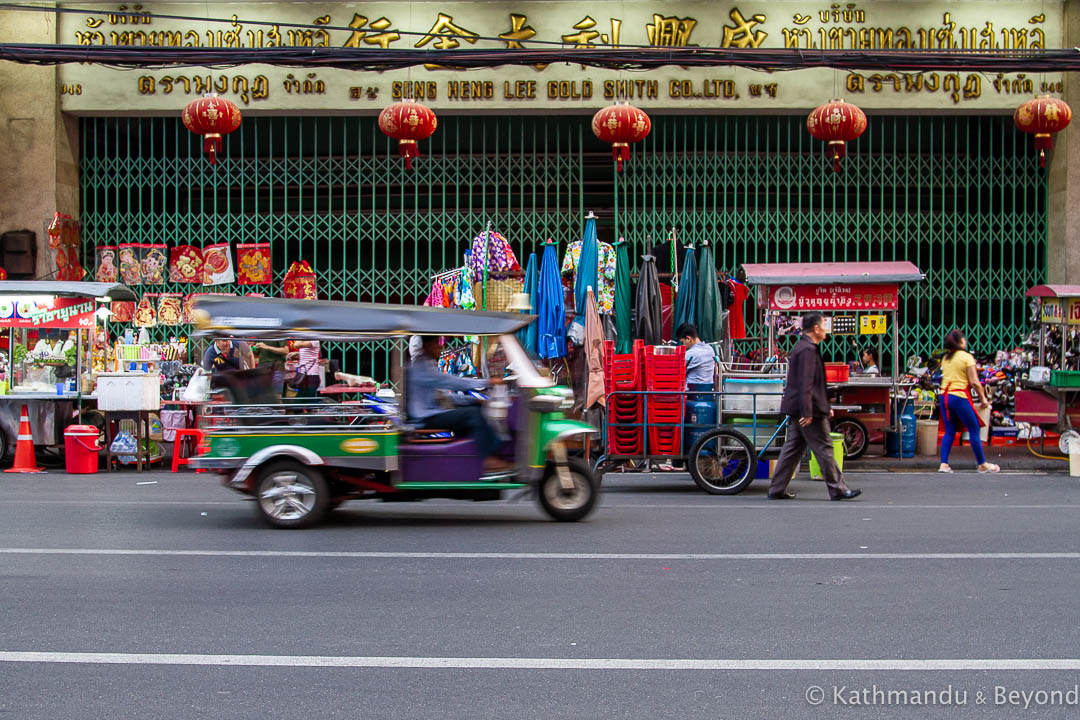 Scenes from the alternative side of Bangkok
On the day before our flight from Bangkok to London, there were more cases of COVID-19 (the disease now had a name) in the UK than in Thailand. We had heard that many airlines were allowing flight changes and we discussed extending our time in Asia by another couple of weeks, or maybe a month. Our Thai visa was close to expiring so we decided against it but had we stayed, chances are we would still be there now. Of course, we have talked over the hindsight of this decision a hundred and one times. But, I think when the situation became more critical, we would have got caught up in the stressful scramble for flights home. We would have worried about overstaying our visa and had concerns over our families being safe.
Our flights home were full – here we were considering extending our trip while many others were rushing back sooner than planned. Despite the many moments of frustration, I feel we made the right decision.
Back home
On the day we landed at Heathrow airport, the World Health Organisation declared the new coronavirus had created a pandemic. Yet we were surprised that there was no action being taken at the airport to prevent more cases being imported into the UK. There were no temperature checks, no social distancing in the queues, and no-one asked where we had travelled back from. At that time, despite having few cases, Thailand was already on the UK governments 'watch out for symptoms' list.
We had flown back to the UK on Etihad, and our experience when we landed at Abu Dhabi airport to change planes was very different. Upon landing, personnel in hazmat suits boarded the aircraft and took the temperature and a body scan of every passenger on board. We were told that if one person had a raised temperature, the entire flight would be quarantined! Luckily, we all passed the screening.
The days that followed were very surreal. To date, the whole thing feels surreal.
Our pattern, when we return to the UK, is to visit my parents in north London for a few days, before Mark travels to Hampshire to see his. We then intentionally spend a couple of weeks apart before I follow him there. Having just spent several months in each others' pockets, we both enjoy a bit of me-time. Little did we know that this short break would turn in two months!
Lockdown birthday
Lockdown birthday – can't complain!
I am far from being the only person to celebrate a birthday in lockdown. In May, I spent my birthday with Mum and Dad, and we enjoyed lunch with Pimms in the garden.
The long, hot summer
As many are, I am grateful for the beautiful weather we had this summer and for a garden to spend it in. In August, we were all encouraged to 'Eat Out to Help Out' and get out and enjoy the summer. Staying with Mark's parents we are lucky to have easy access to the countryside and coast so are able to take long walks, as well as admire the view from the terrace. Summer felt like the beginning of the end of the pandemic's restrictions although, in retrospect, it was just a brief moment of respite.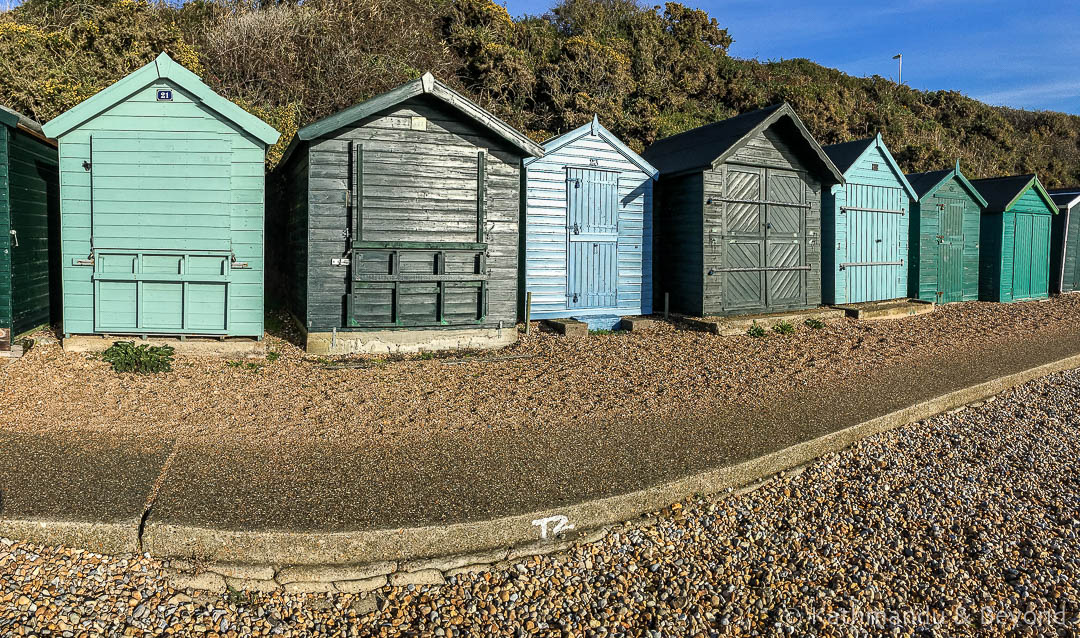 Beach huts near Lee-on-the-Solent (above) and Hampshire countryside and dog walks (below)
The only travel arrangement we did manage to preserve was a stay in France with Mark's sister and her family, as has been our pattern for the past couple of years. We were due to be in France for a month, but as our September trip to Central Asia was off, we ended up spending two months in France. As ever, we are extremely appreciative of their hospitality.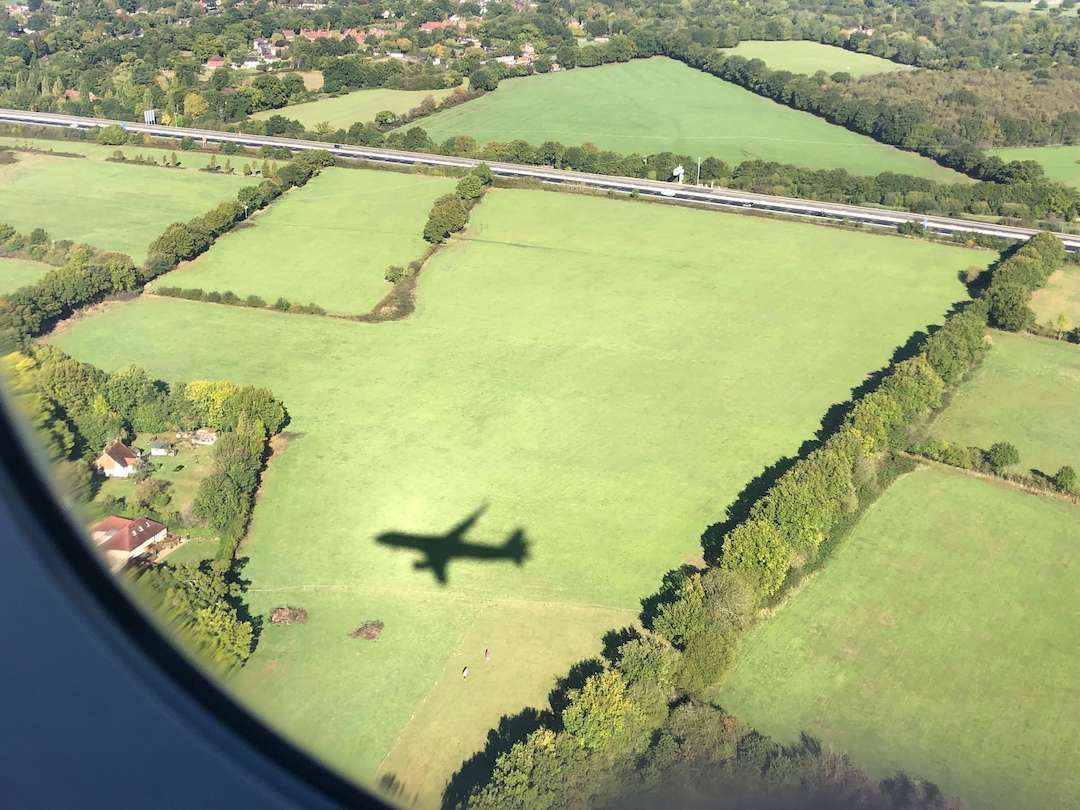 Flying back to quarantine
How exactly are we spending this lost travel year?
I was determined not to "waste a good crisis" – I could finally achieve all of the things relating to the website I complain about not having enough time to do when we're constantly on the road. I would become an SEO guru; the blog would become lightning fast; I would learn every nook, cranny and technical thing there is to know about WordPress. We would fix every niggling website issue and complete every single blog post sitting on the ideas list. I would learn to speak Russian and improve my knowledge of Balkan and Soviet history… Ha! I don't how all those who raced through their challenge lists did it because I was, and still am, constantly distracted by Downing Street press conferences and other developments in the news.
That is not to say I haven't achieved some of the above, but it is hard to stay motivated when our entire life revolves around travel, writing about travel and working in the travel industry. Unsurprisingly, our paid work dried up overnight and, just when we felt as if we were finally getting somewhere, after years of hard work on the blog, our website traffic tumbled. At least we have our travel diversifications to occupy us and thankfully people are still interested in reading about architecture, street art, and abandoned places so those are the topics we've concentrated on writing about.
I'm enjoying cooking more creatively than I can when we're travelling. I've always been partial to a G&T and I've started to make my own compound gin using vodka and juniper berries and been experimenting with different flavoured gin and vodka. We have also added to our book collection – after all, we've currently got no excuse for not reading more!
Christmas drinks concoctions, Summer G&T, and our growing book collection
London lockdown mini-break, backyard walks and snatched day trips
When it became clear that we weren't leaving the country any time soon and we'd stopped dreaming about rescuing our summer, or even autumn, plans, we decided to make the most of things and made a few excursions by car to nearby areas on the hunt for notable architecture: Portsmouth, Southampton, Chichester and Gosport. Places familiar to Mark growing up but not ones he had ever photographed, especially not the Brutalist architecture.
At the end of October, as soon as we broke free from our return-from-France quarantine we took a walk to Halnaker Windmill near Chichester. The windmill is reached via Mill Lane, a track often called Halnaker tree tunnel. It's not quite as dramatic as Ukraine's 'Tunnel of Love' tree-covered railway track nor as easy to photograph but it was lovely to get out of the house and the windmill is very photogenic.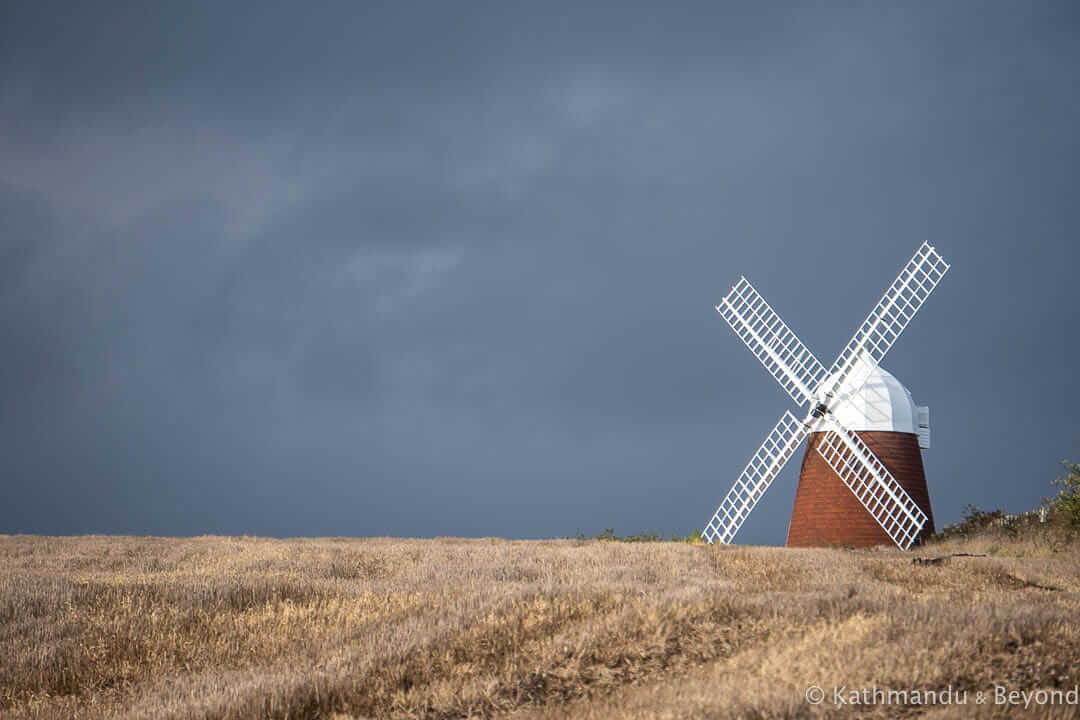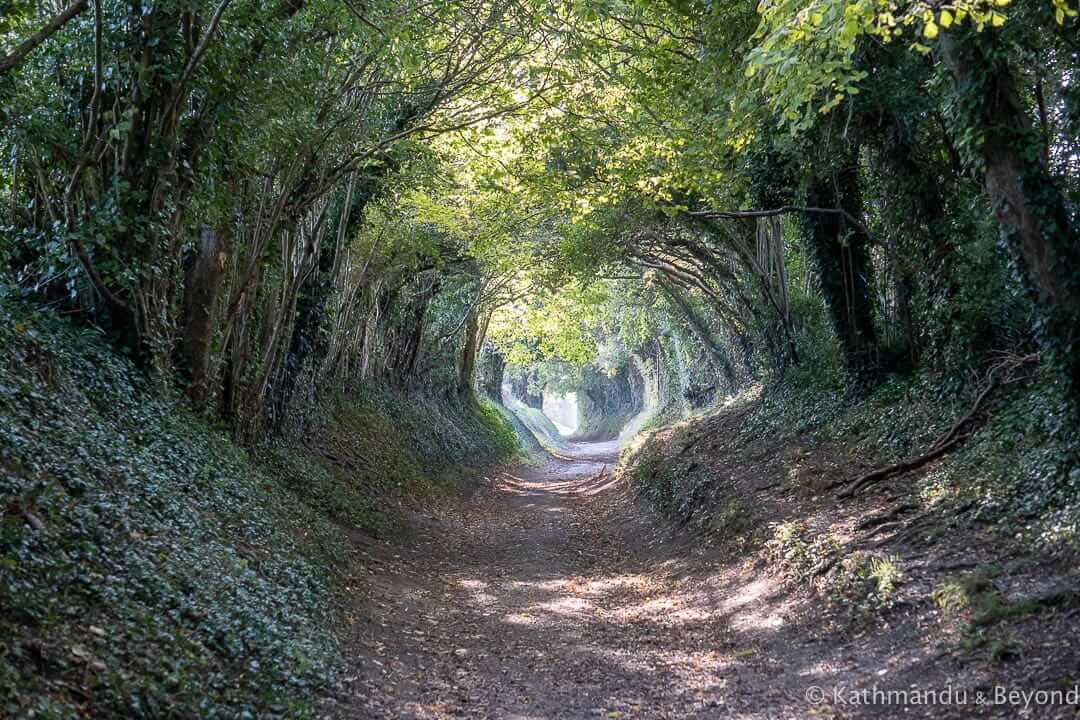 Halnaker Windmill near ChichesterMill Lane AKA Halnaker tree tunnel, near Chichester
We also visited parts of London while staying with my parents, and during the November lockdown, we were lucky enough to be locked-down in central London due to the kind charity of a good friend who was out of the country on a business trip and allowed us to use his London pad as a temporary home base. We kept ourselves to ourselves and put in a huge number of steps!
We walked an average of 17 kilometres each day and took over 1,500 photos, mostly of buildings and street art. It was both incredible and eerie to experience such a deserted London.
Note: Our posts about London's Brutalist architecture and street art in London were victims of our website hack, but we have now re-published them and they are ready and waiting! We have also recently added a post about Art Deco and early modernist architecture in London.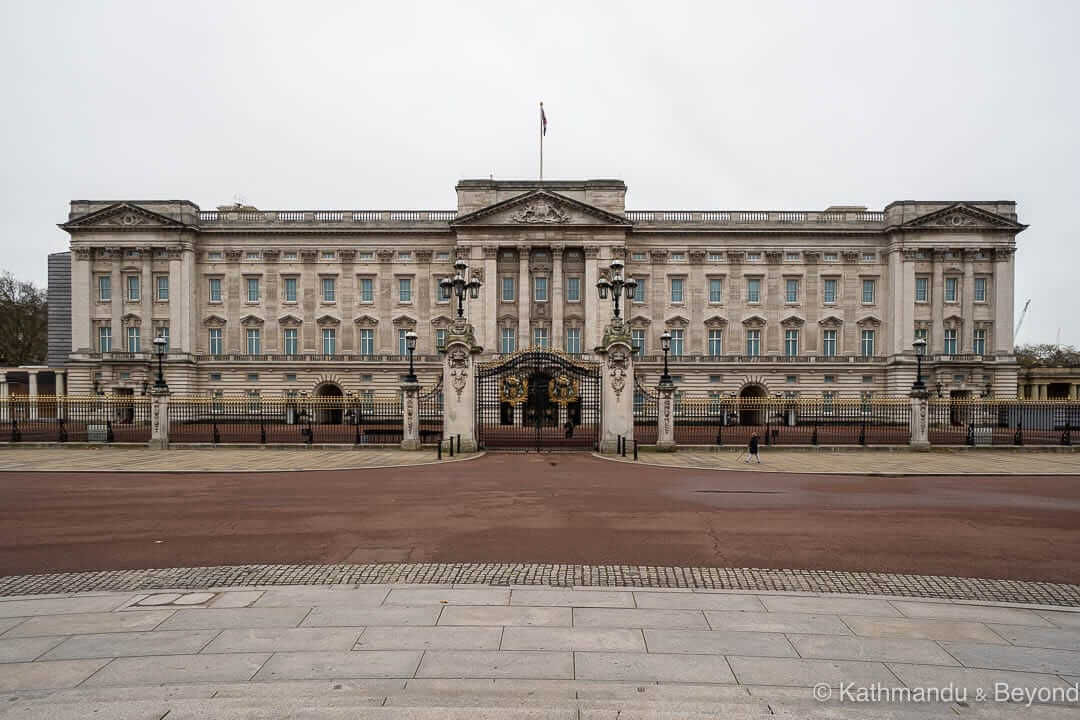 Buckingham Palace during the November 2020 lockdown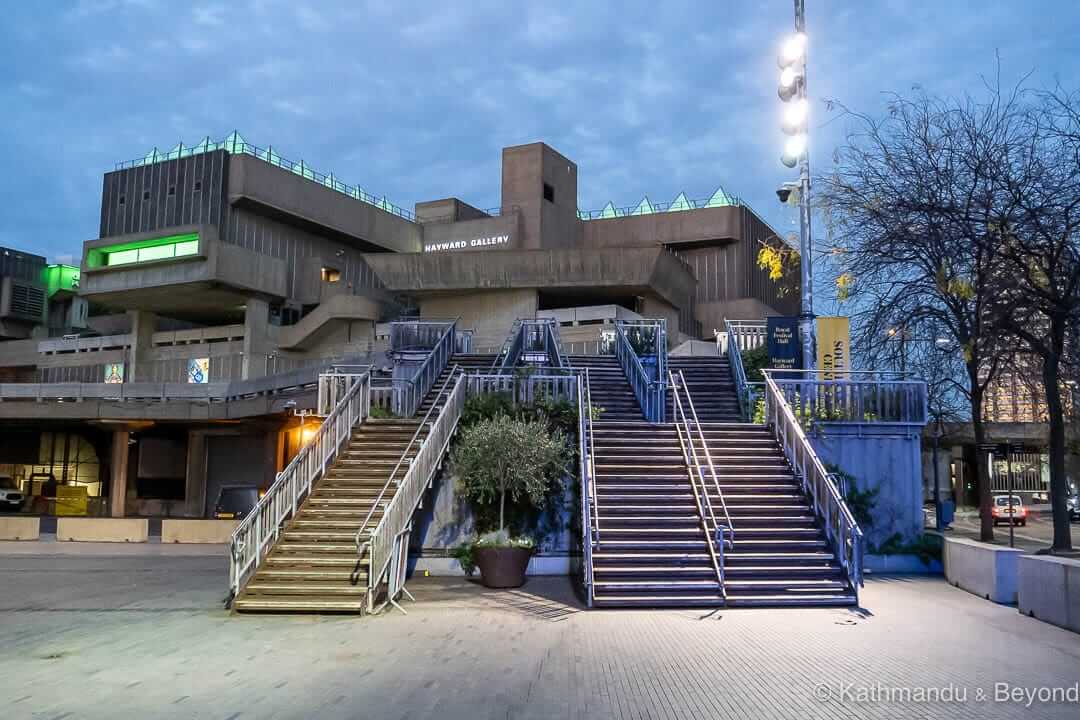 Hayward Gallery on London's Southbank during the November 2020 lockdown
For perpetual travellers like us (who also rely on the travel industry for income), these past nine months haven't been easy. But they also haven't been as tough as they have been for many others, and having your life turned upside down is all relative. It has also reminded us that travel has always been a privilege, not a right.
As full-time travellers with no fixed abode, we find ourselves in an unusual situation. But, let's face it, the entire world is in a strange place right now. We are grateful that we have somewhere to stay and extremely thankful to both sets of parents for providing us with a temporary home and giving us somewhere to shelter in place (a phrase that got added to our everyday vocabulary along with social distancing and flatten the curve).
What's in store for 2021?
Unsurprisingly we don't have any firm travel plans for 2021. We were optimistic for a quick trip to Germany or France early in the year, but our exit from the EU means that like most other non-EU nations, COVID restrictions currently bar us from travelling to EU countries. Conceivably we may be able to reinstate some of what we had planned for this year by summer 2021. We'll just have to wait and see.
Like much of the UK, we end 2020 in Tier 4 lockdown (the highest level of restrictions) and Mark has a better-than-usual excuse to have a quiet night and go to bed early!
It may be difficult, but there are reasons for optimism, and, although we are stepping into 2021 with rather more caution than predicted six months ago, we are holding on to the thought that our 2021 travel round-up will begin with the line, "We have just spent Christmas and New Year in Chiang Mai"…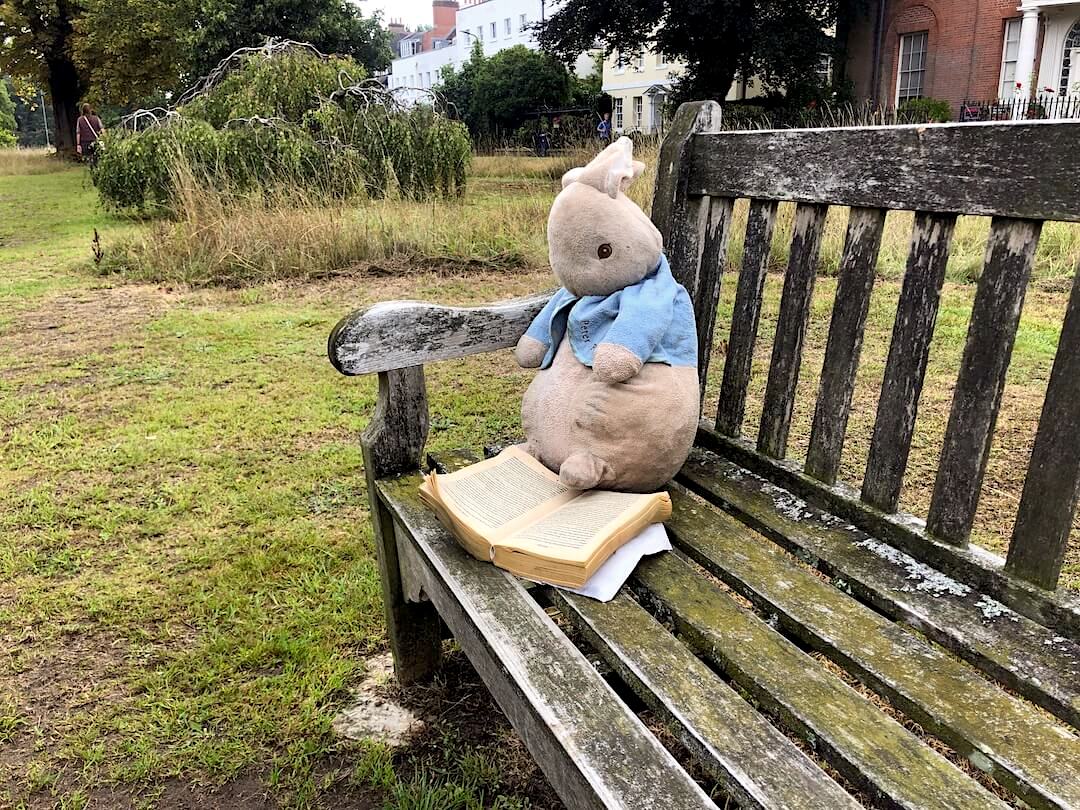 ---
---