As with my post about Chiang Mai's street art, I've been putting off writing about street art in Bangkok because it felt like such a daunting task. The population of Thailand's capital is almost as big as London's and street art is found in almost every neighbourhood.
However, Mark's guide to alternative things to see around Hua Lamphong railway station prompted me to produce a round-up of the street art we saw in that area to complement his post.

Bang Rak Street Art
The main concentration of Bang Rak's street art is along one side of the wall leading down to the CAT Tower Pier on Charoen Krung, Soi 32. Most of the street art was painted as part of the 2016 Bukruk Urban Arts festival and among the art it's easy to spot Bangkok-based Alex Face's Mardi character. Other artists that feature here include BONUS TMC and Kult, both Thai artists. During a few days in January 2016 when the festival took place, local artists were joined by others from Europe, Korea and Japan.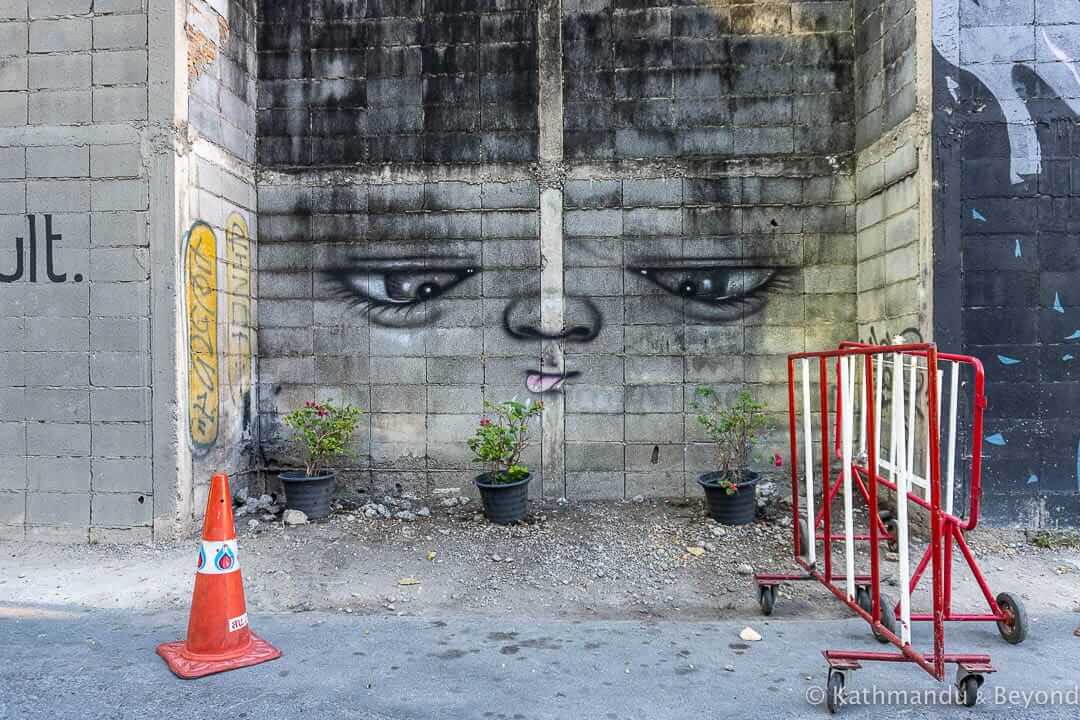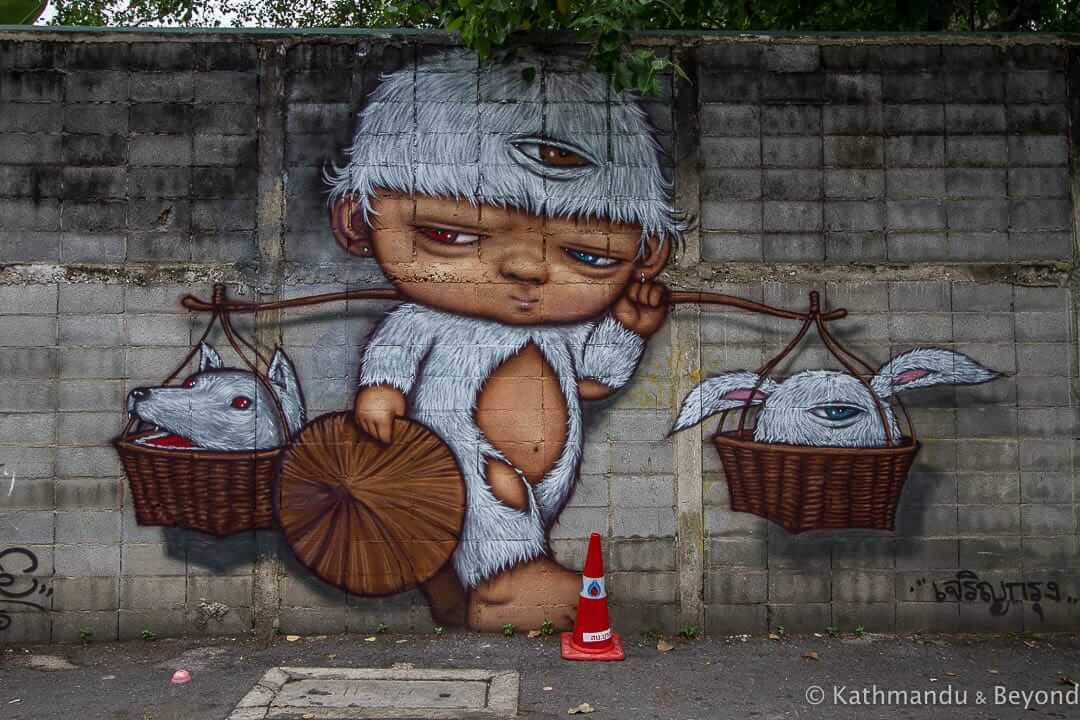 Mardi by Alex Face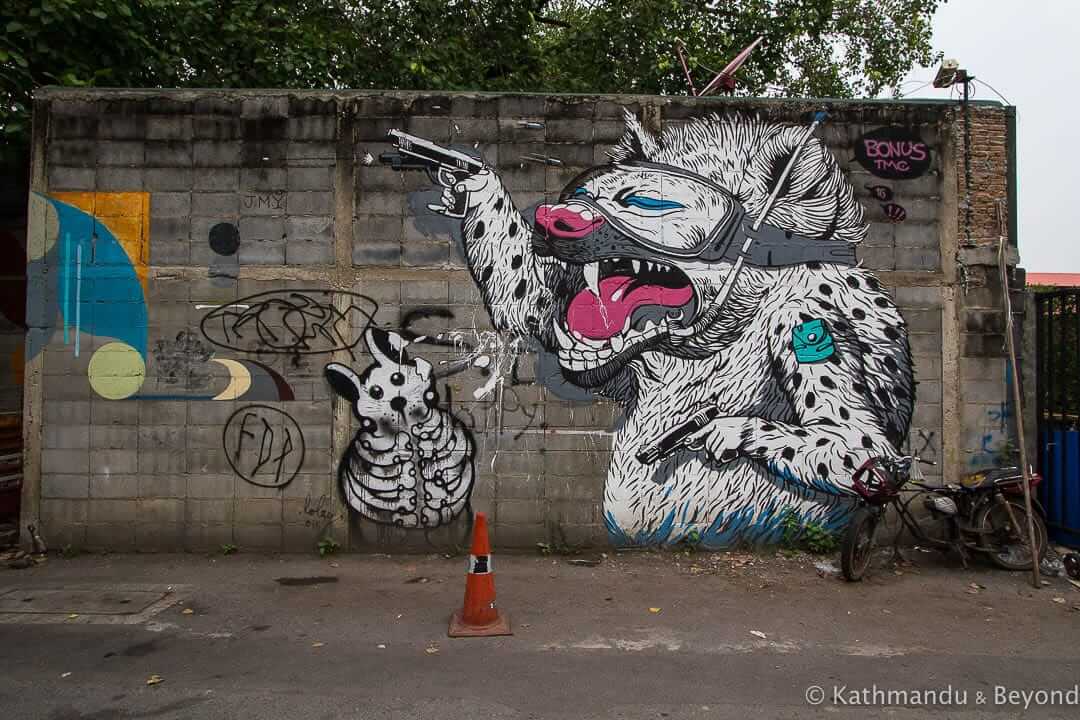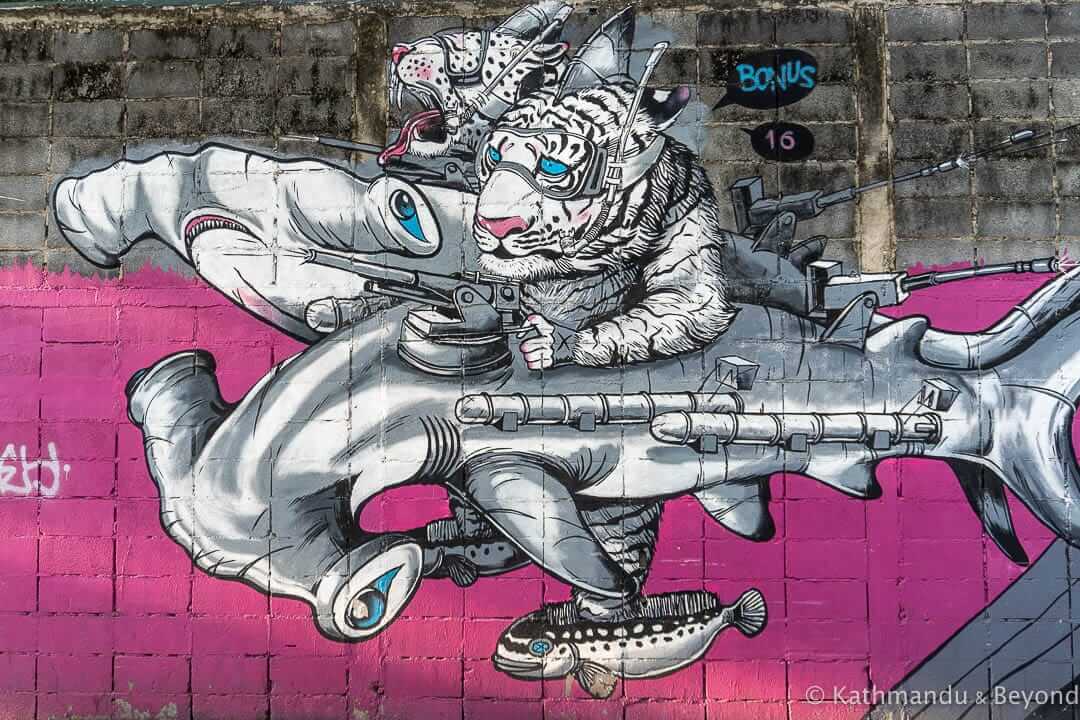 Street art by Bonus TMC on Charoen Krung Soi 32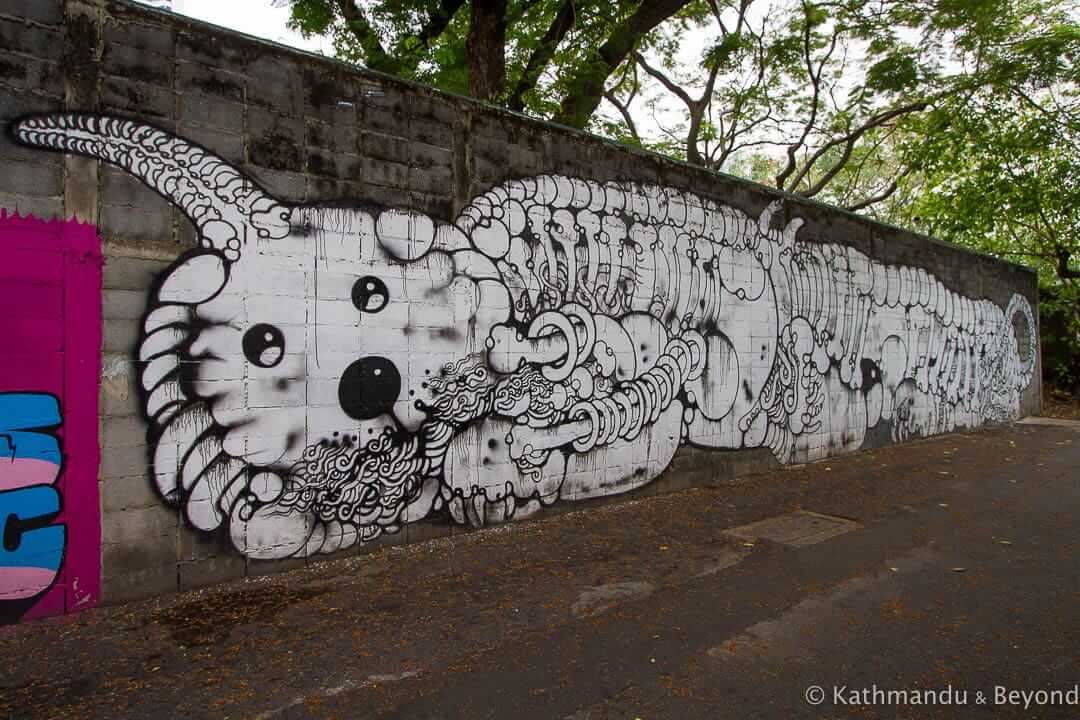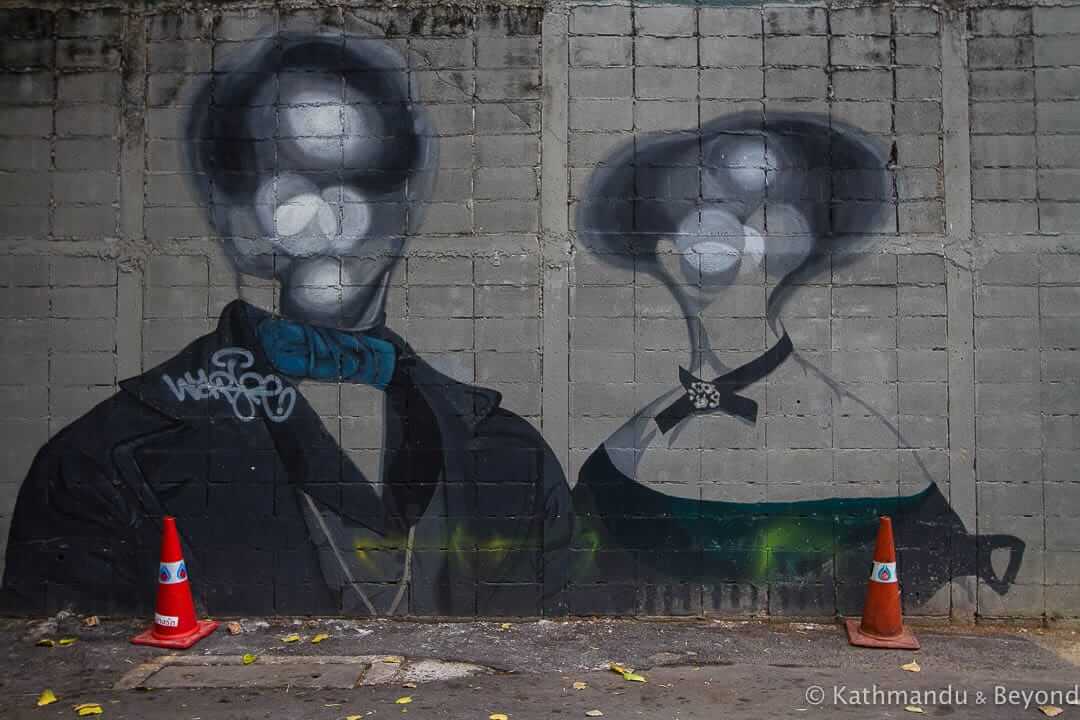 Charoen Krung Soi 32 street art: Lolay (left) and Kult (right)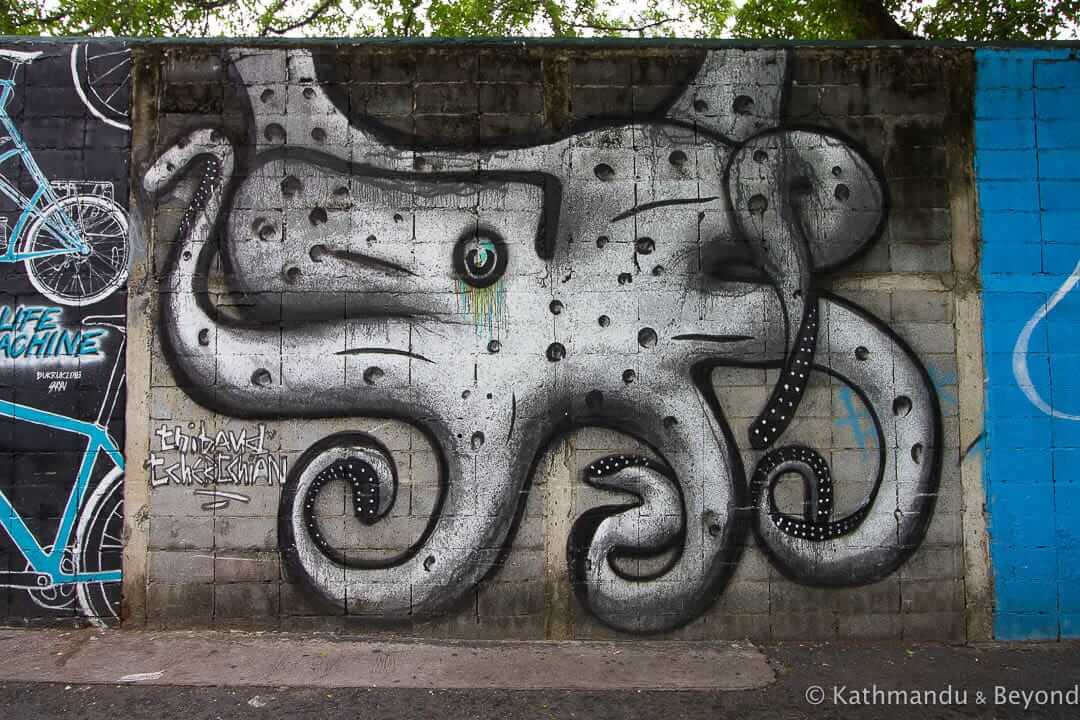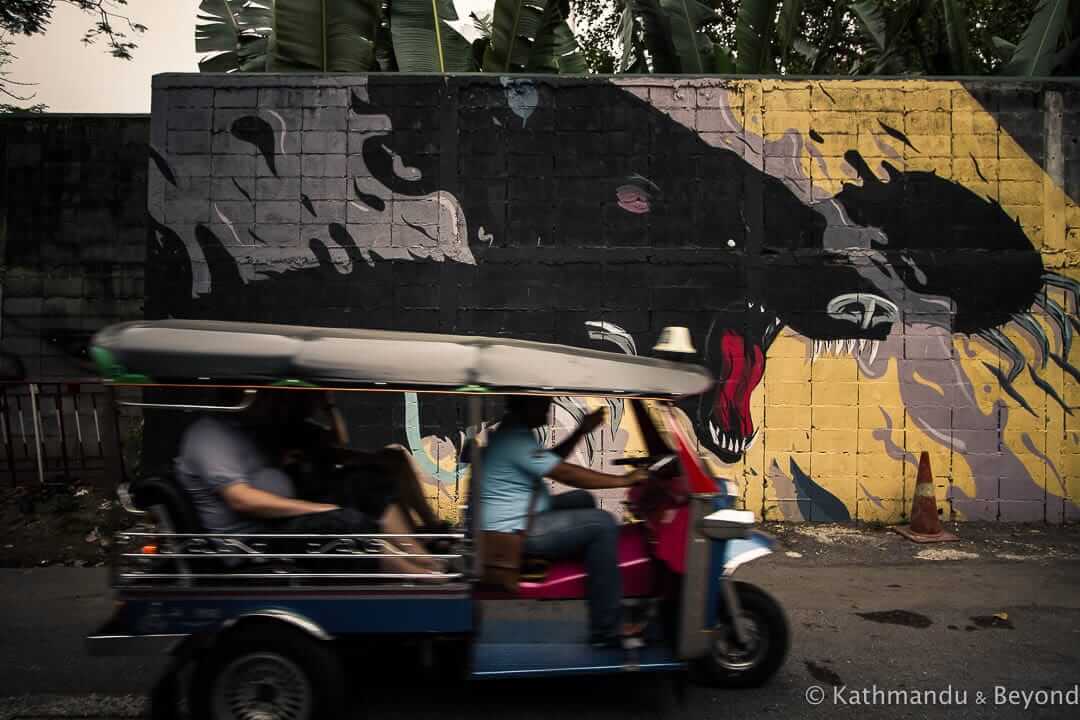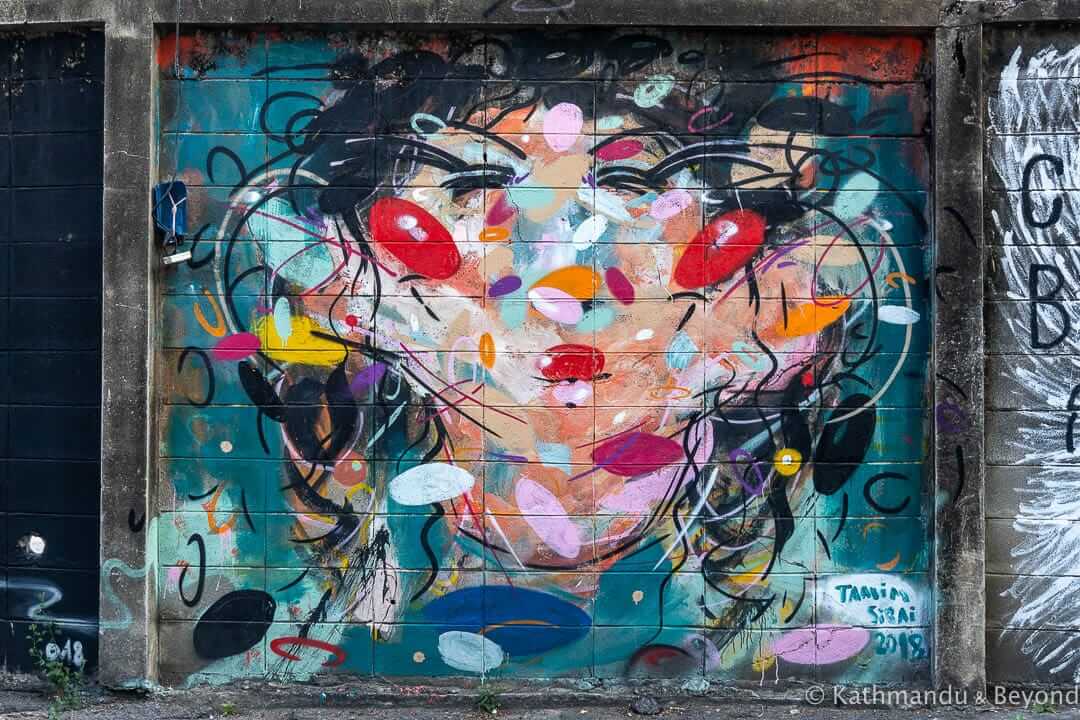 Above: more Charoen Krung Soi 32 street art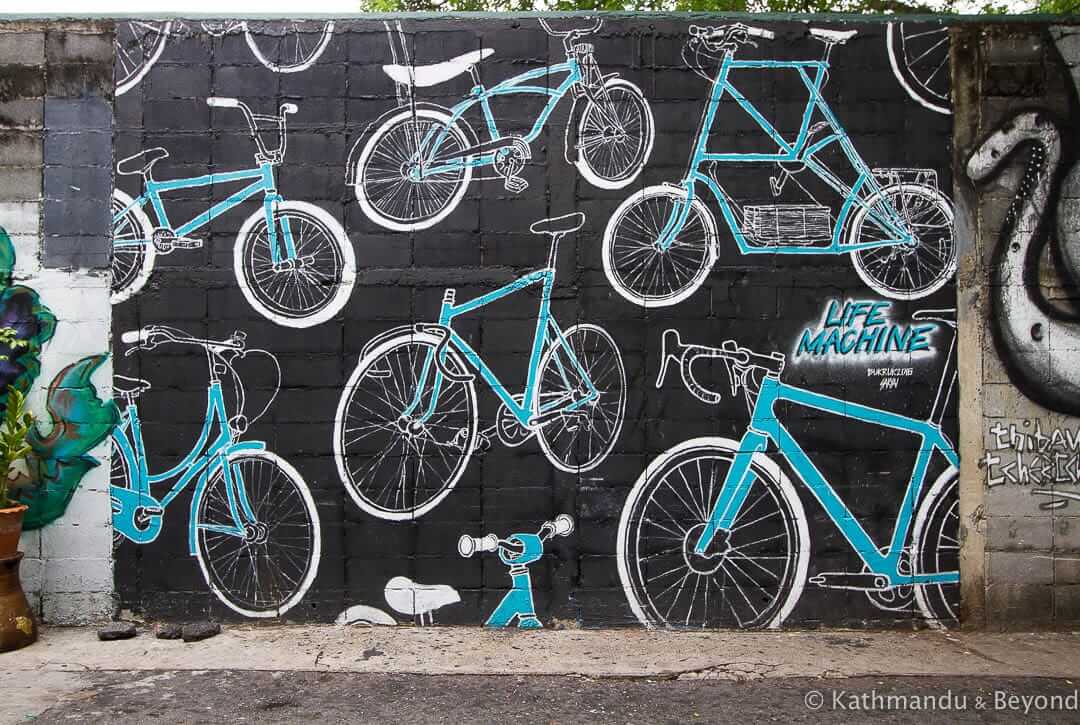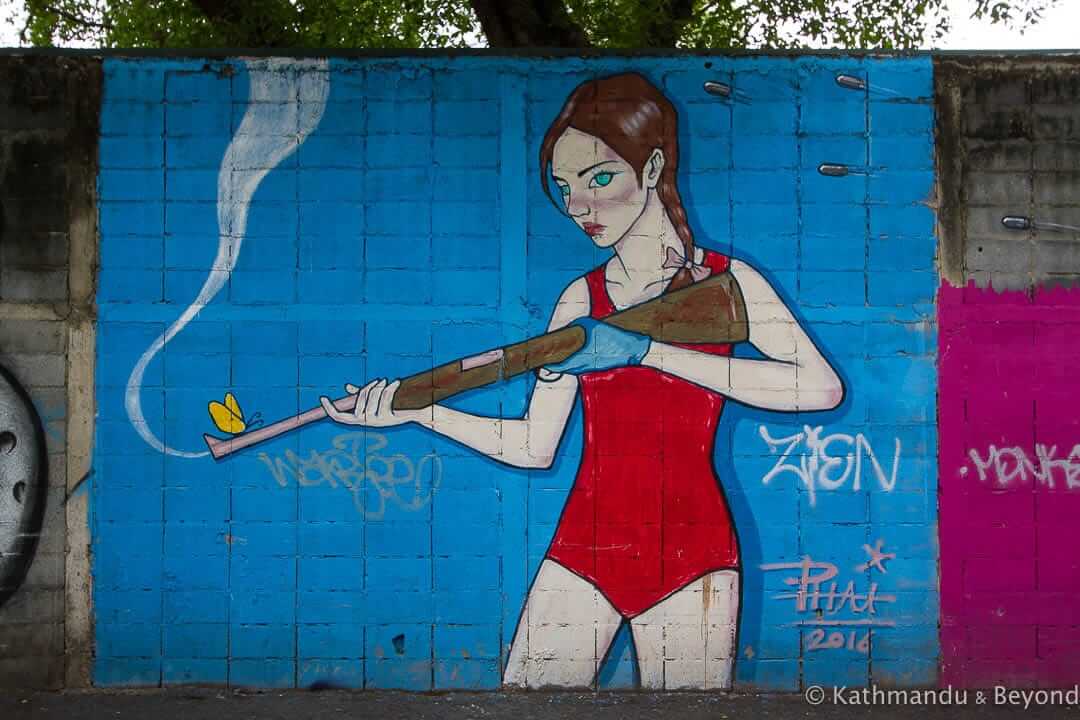 Sakyai (left) and Phai (right) on Charoen Krung Soi 32 in Bang Rak District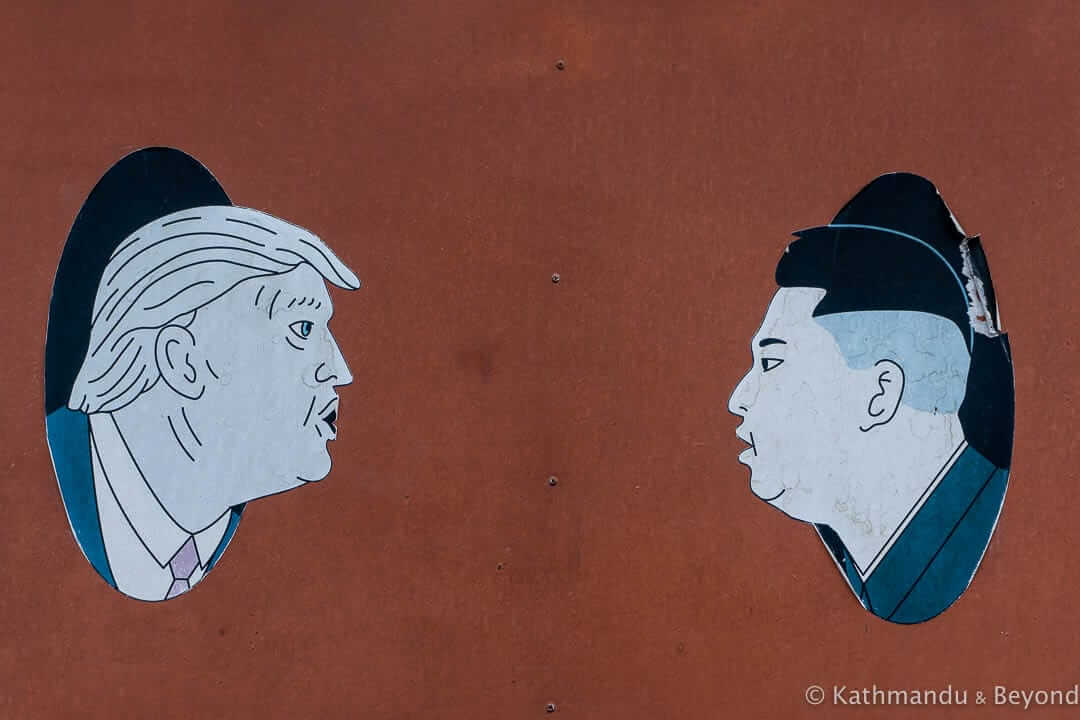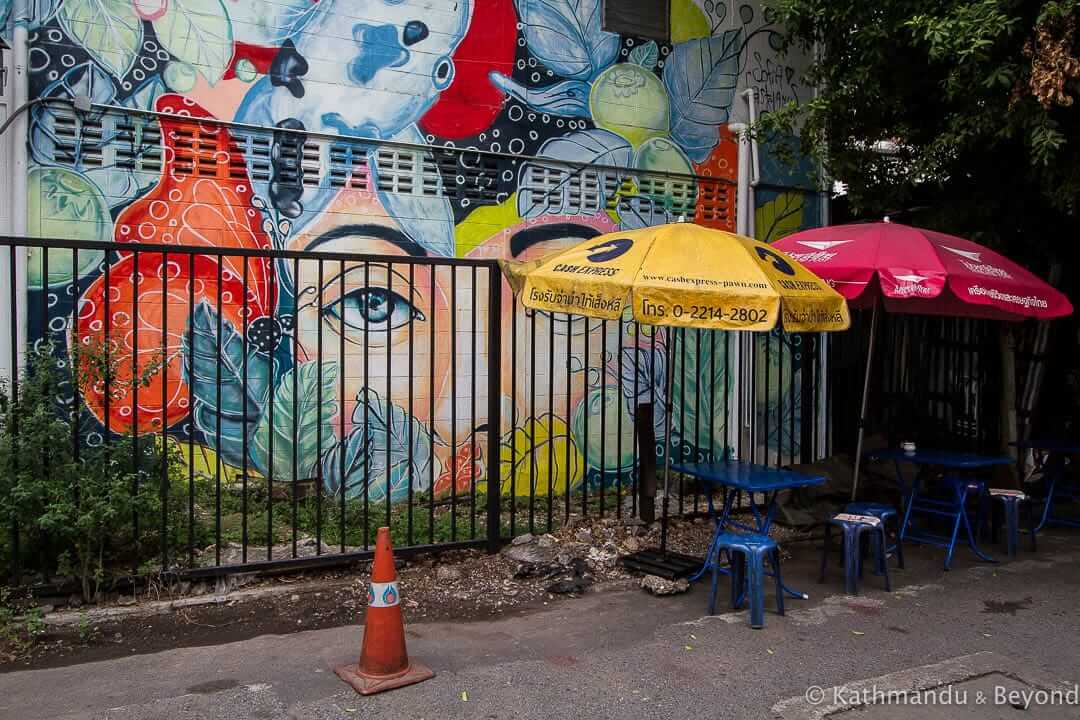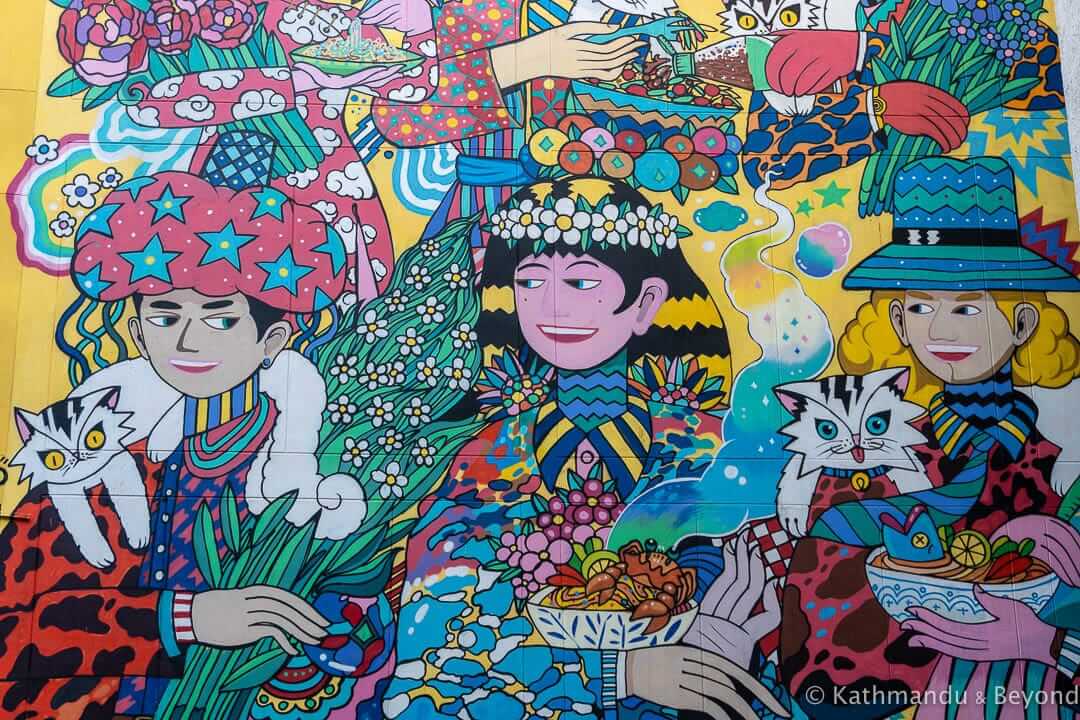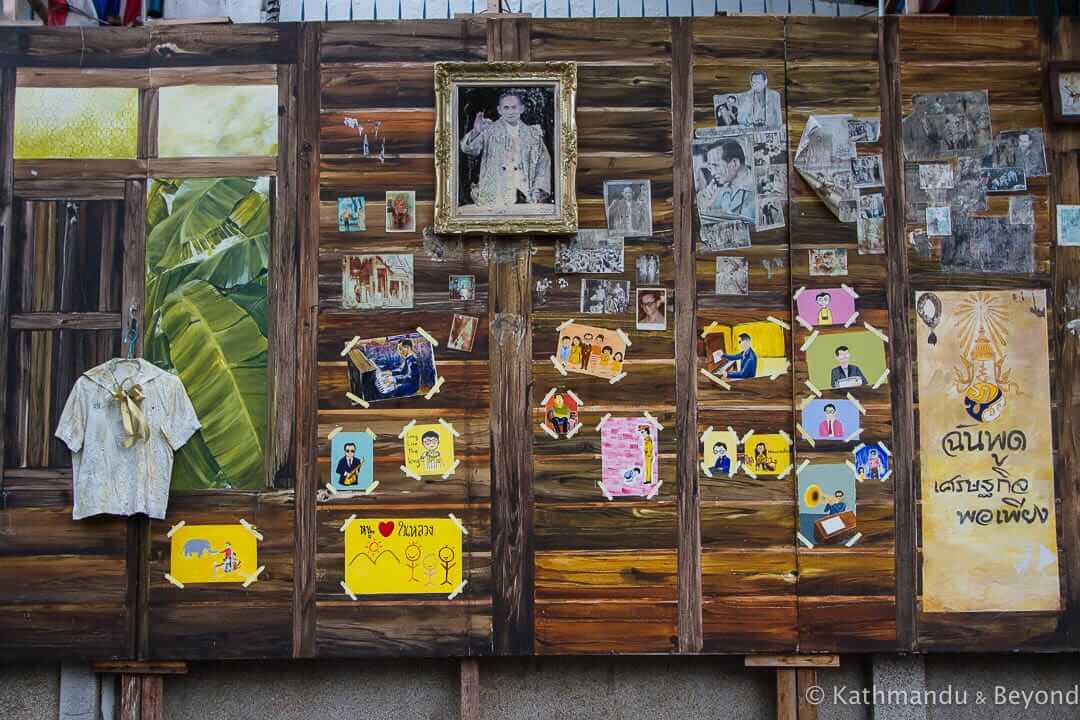 Above: a few more pieces of Bang Rak street art
From this point, the street art featured will follow a northerly path towards Chinatown. Not far from here on the wall of the Portuguese Embassy is a piece by Vhils. Created in February 2017 as part of the Portuguese artist's 'Scratching the Surface' project, it's the same style of etching into the surface rather than painting on it that we recently saw in Dubai and previously on our street art hunt in Kyiv.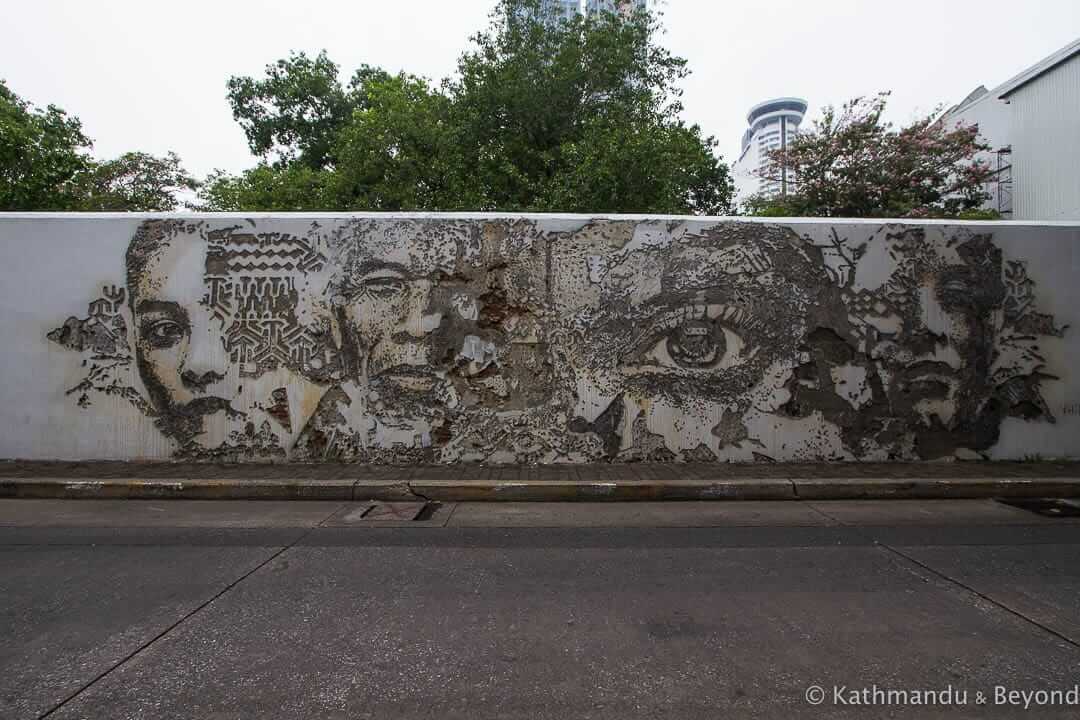 Vhils 'Scratching the surface'
Continuing from this point, and roughly halfway between Bang Rak and Talat Noi, keep a look out for a mural that is instantly recognisable as Mue Bon's Pukruk, a cheeky bird character. There are a handful of other works of art in the immediate area including this one by Saddo from Romania.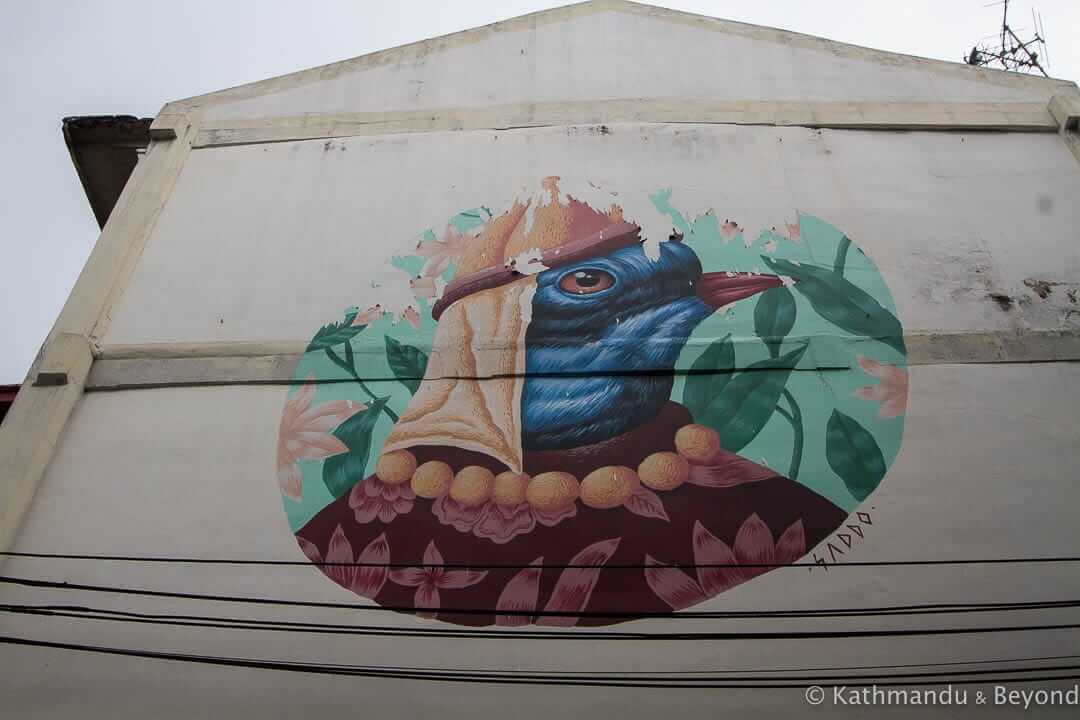 Street art by Saddo
A further five-minute walk from here is Talat Noi.
Talat Noi Street Art
On the fringes of Chinatown, Talat Noi is an interesting area to wander around. It's one of Bangkok's oldest neighbourhoods full of narrow lanes (sois) and shophouses. The labyrinthine sois mean there isn't a lot of traffic, making it quite a peaceful part of Bangkok to explore on foot. On the one hand Talat Noi feels very traditionally Thai, but its flourishing street art scene, the growing number of small cafes, and collection of shops that specialise in used car parts make the area feel a bit quirky too.
This is a selection of some of the Talat Noi street art you'll find if you explore the alleyways. One soi that is worth searching out is San Chao Rong Kueak, a walkway with a lot of street art.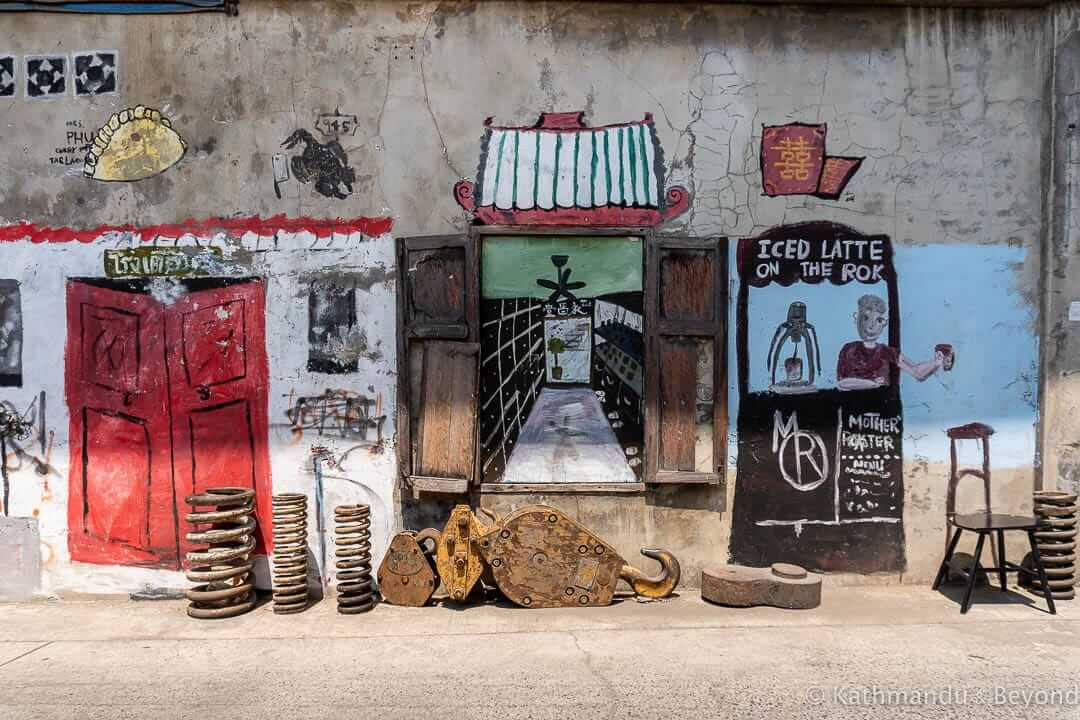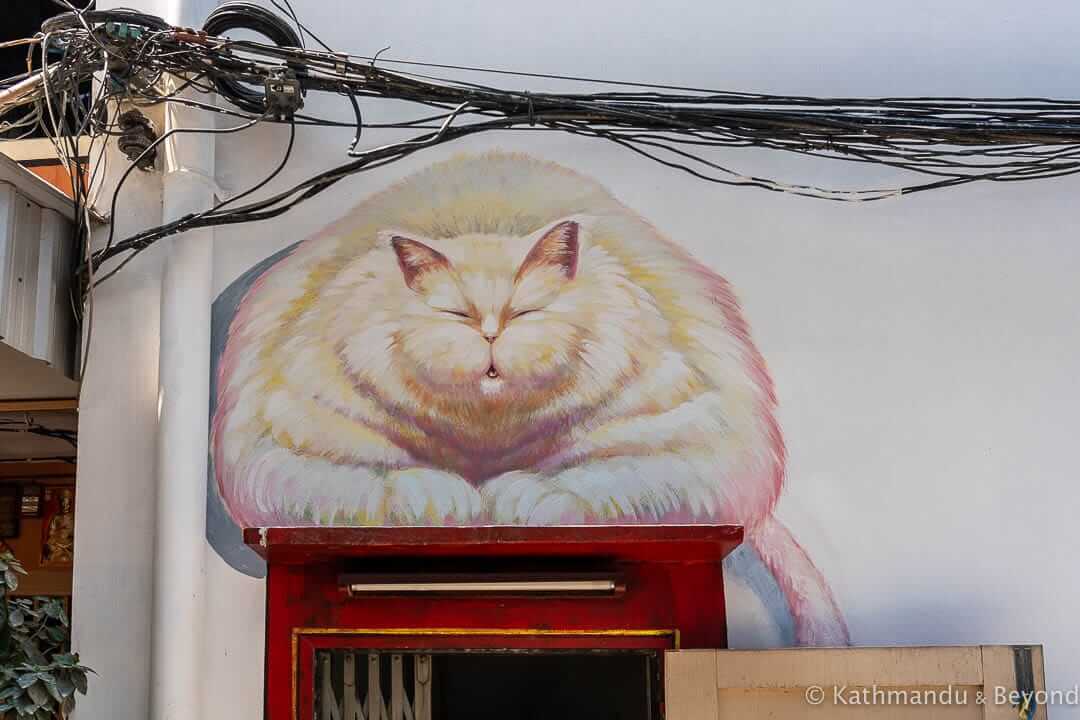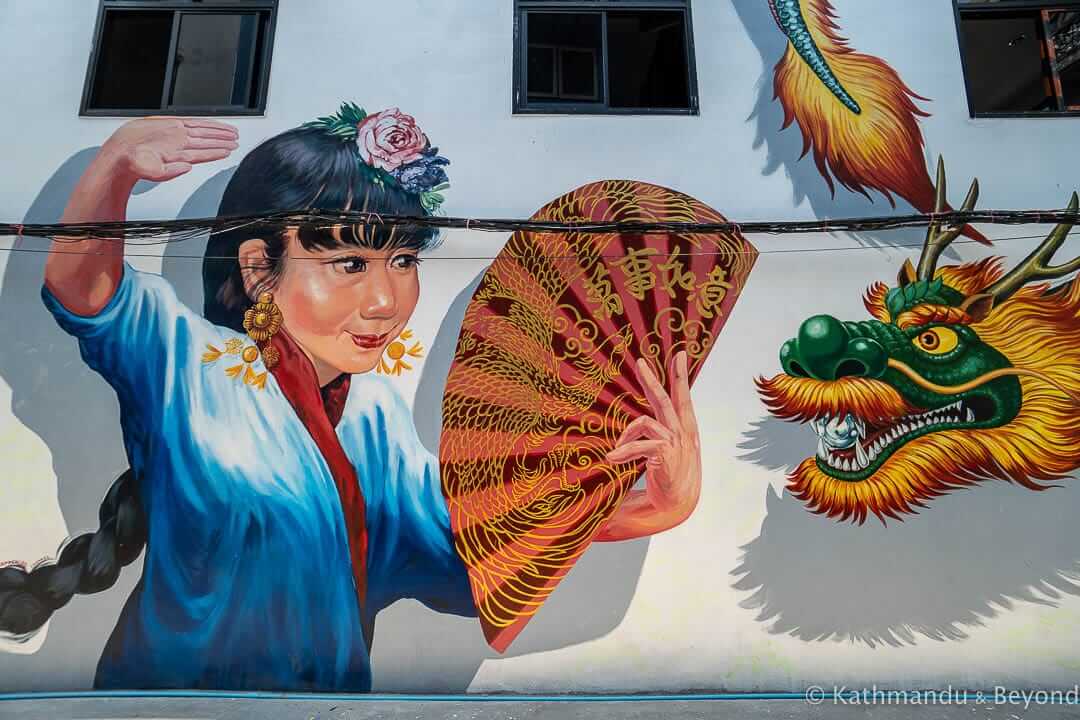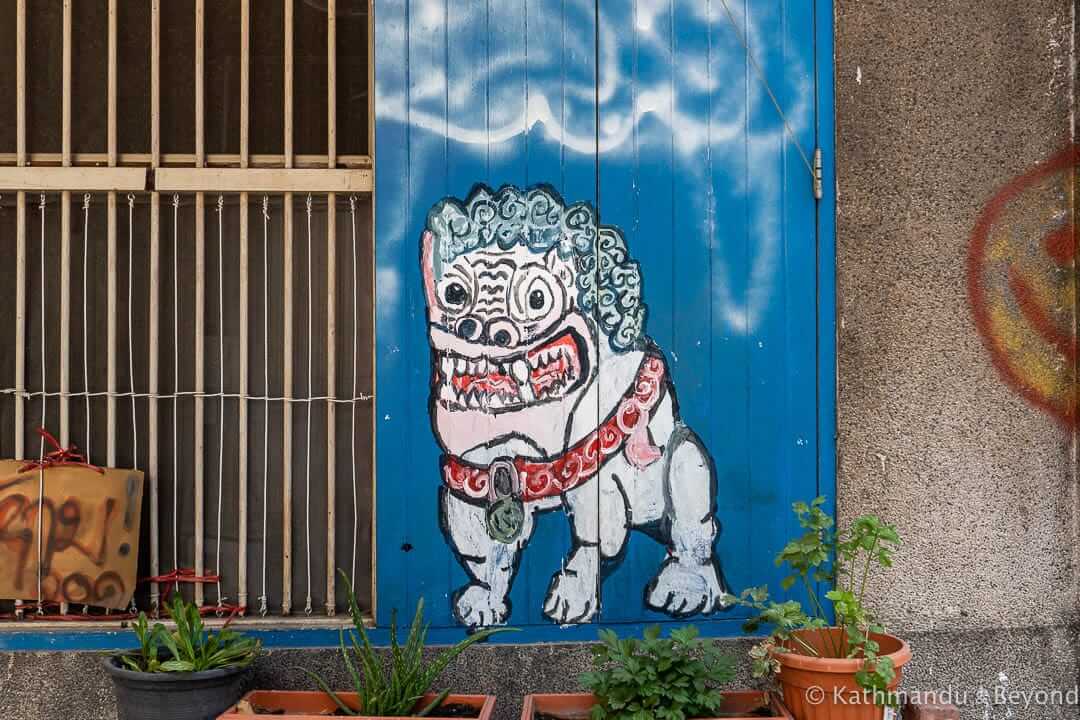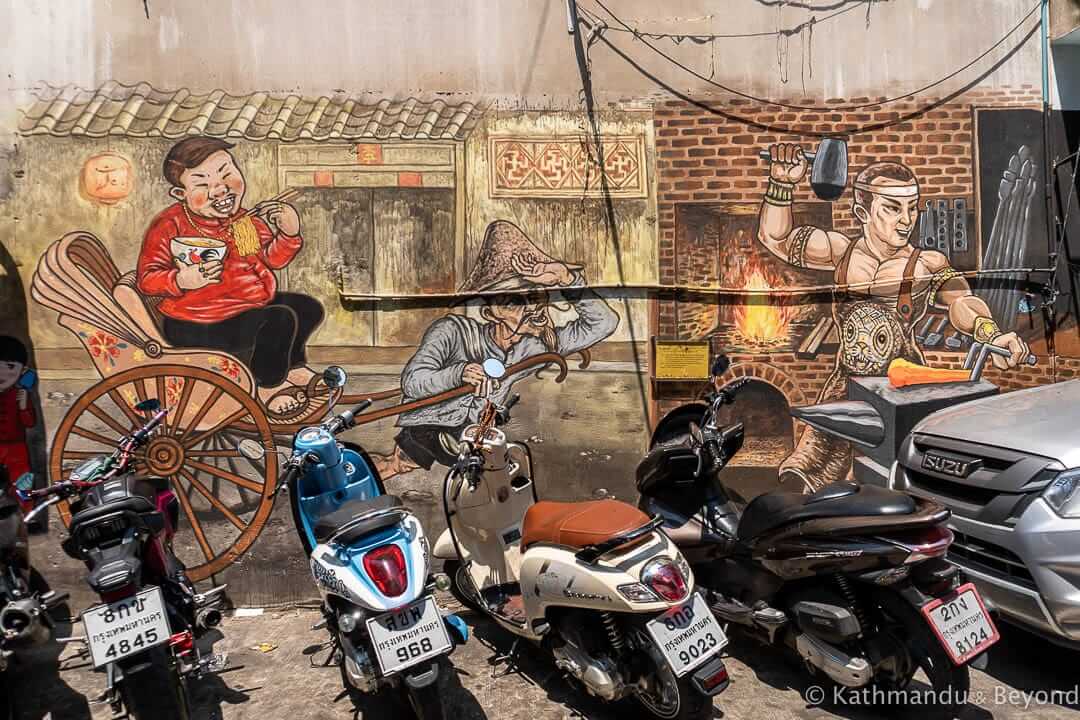 Above: Street art found in the sois around Talat Noi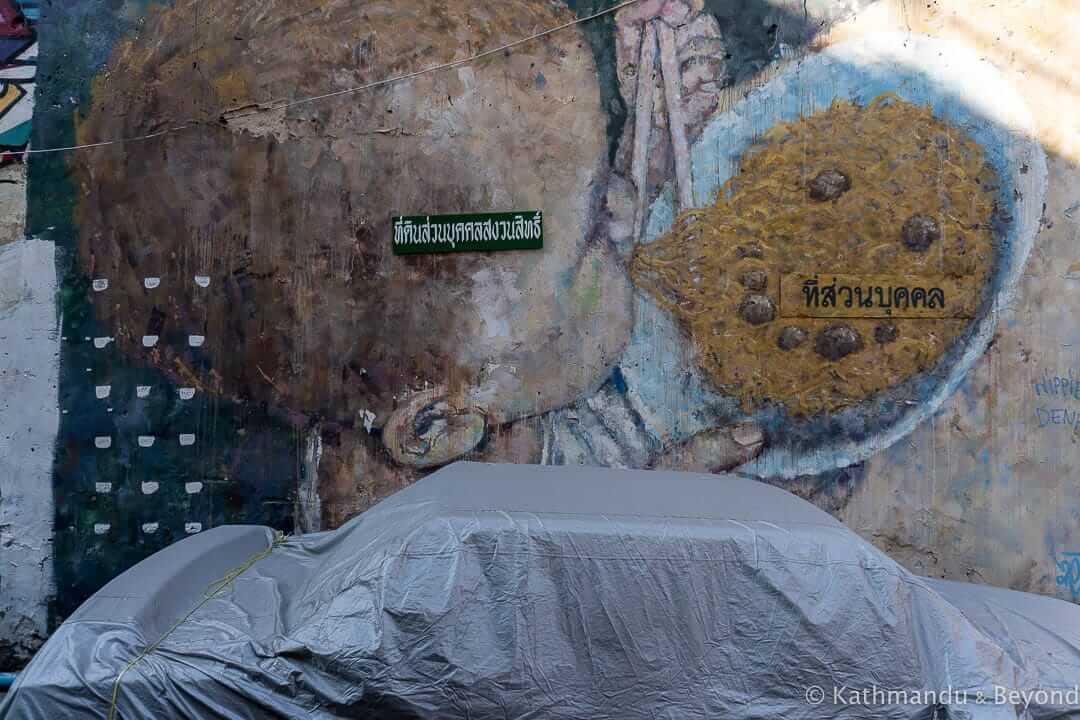 You need to look carefully to appreciate the detail in this piece of street art
I really like this street art featuring motorcycle taxi drivers on a break. As is often the case when photographing street art, it was hard to get a decent shot without roadside obstructions.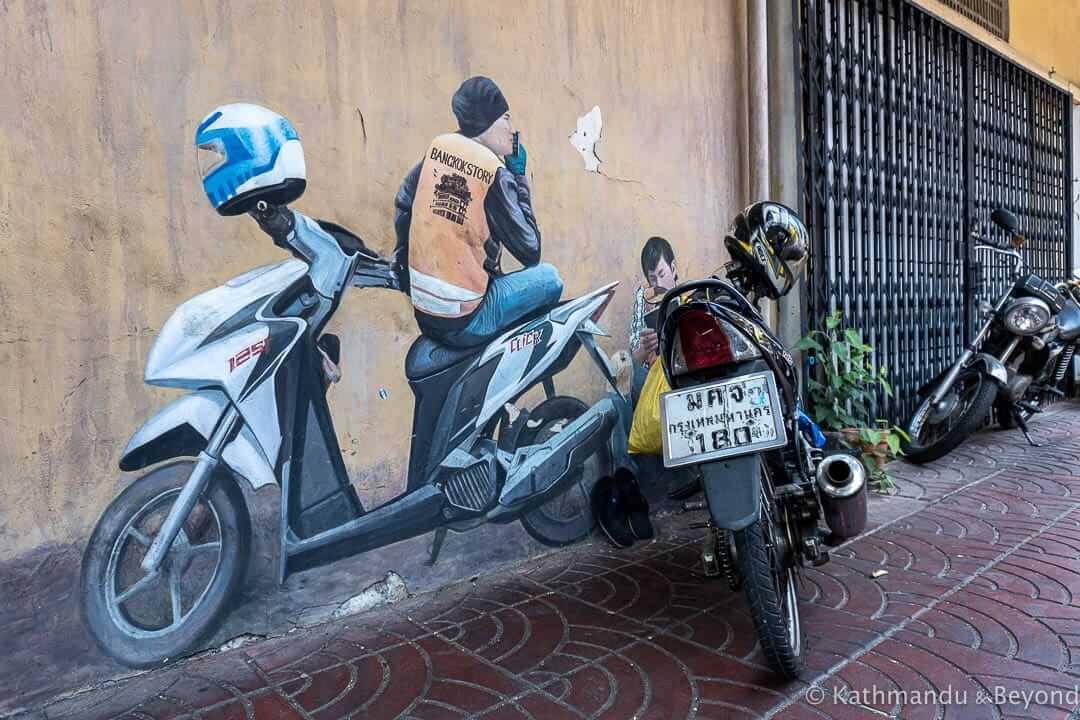 A clever piece of street art featuring motor-cycle taxi drivers taking a break
The final significant piece of Hua Lamphong street art to see is an impressive mural by Belgium artist Roa. Famous for his giant monochrome sketches of animals, his piece in a parking lot on Song Wat Road is a playful one depicting two elephants. On the other side of the car park is a large mural featuring bicycles by Aryz, an artist from Spain. Just before you come to the pieces by Roa and Aryz, look out for a bright pink mural on the side of a building by Romanian artist, Aitch. Unfortunately, it's a little worn these days, but it's still worth searching for. These three murals were all painted as part of the Bukruk 2016 street art festival.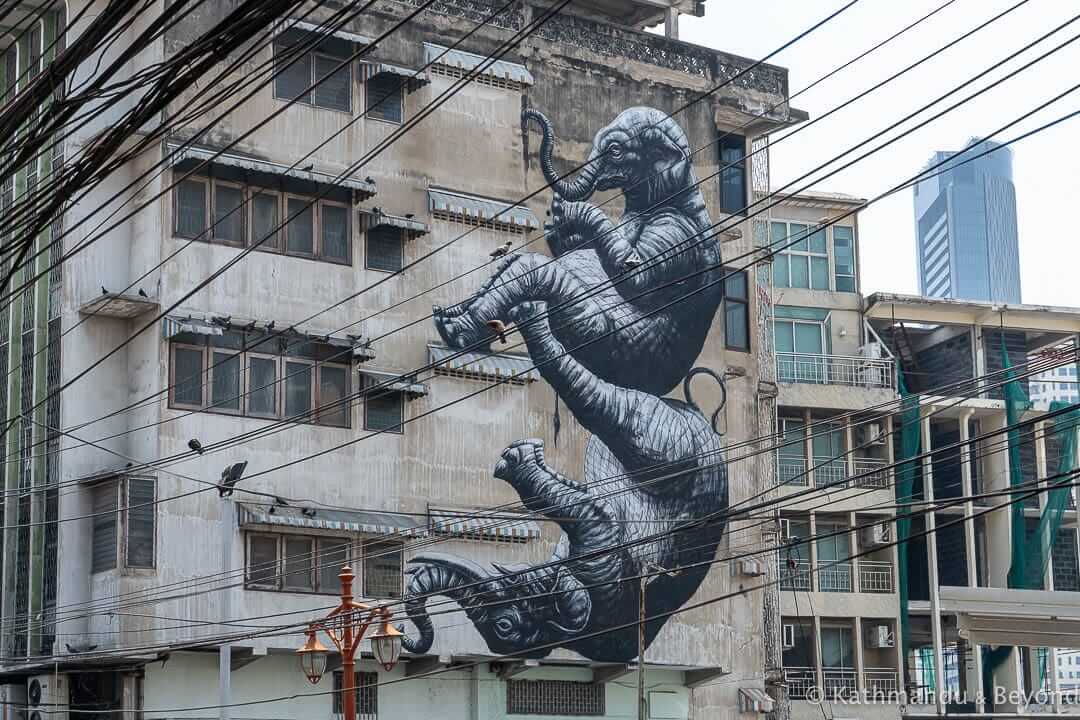 Elephants by Roa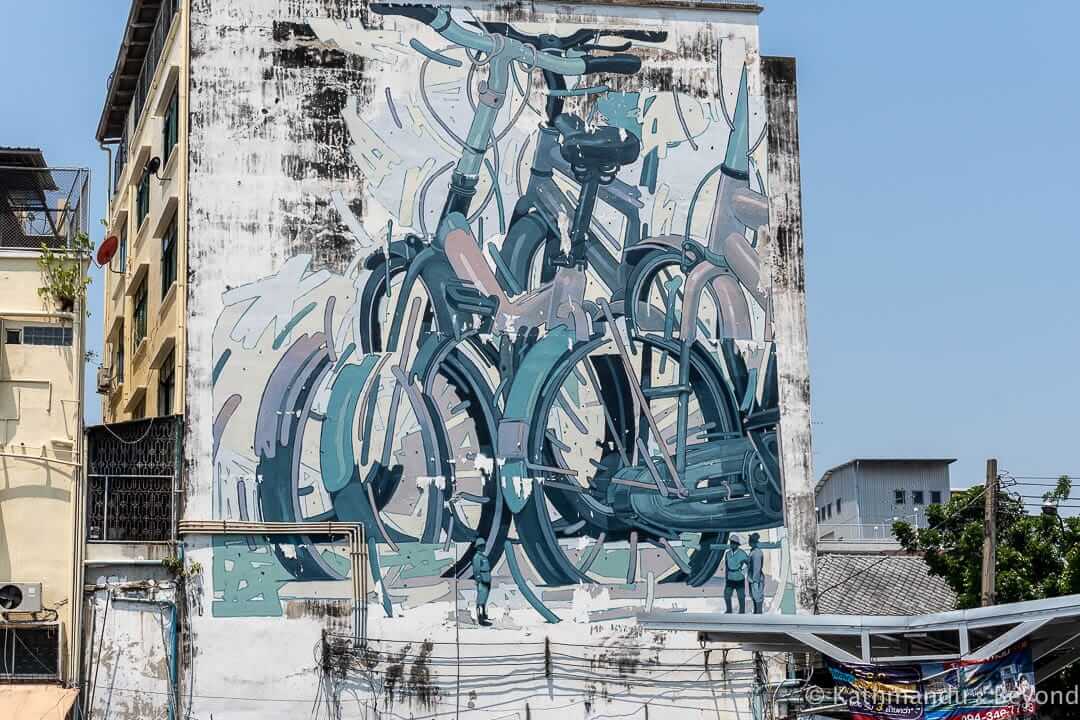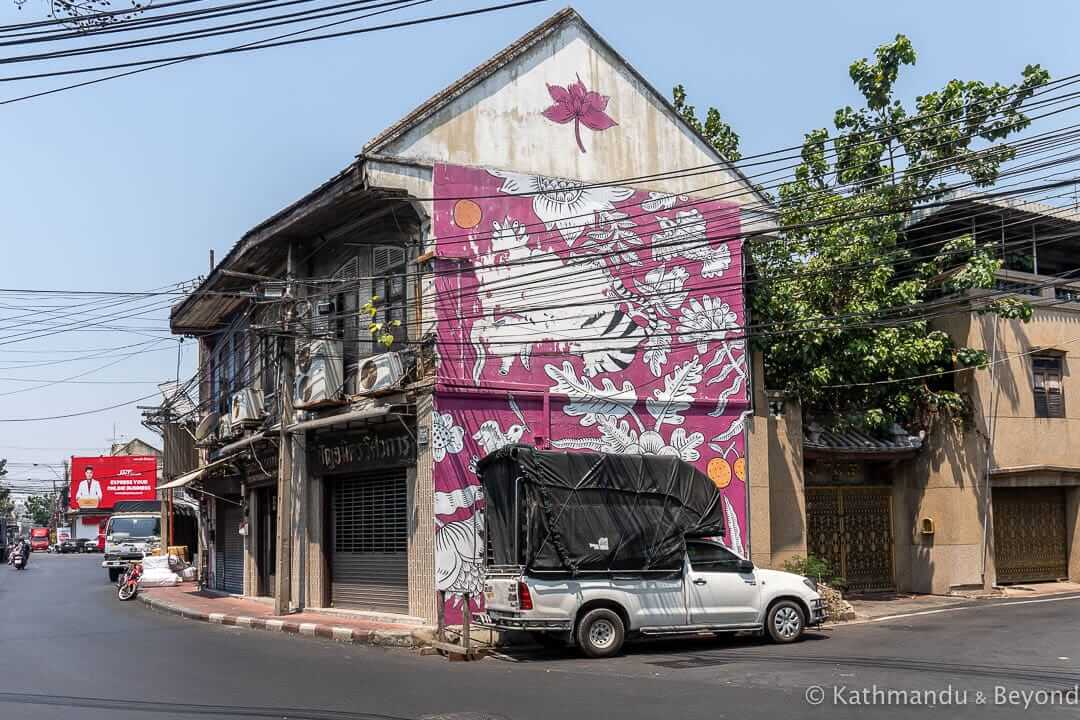 Talad Noi street art by Aryz (left) and Aitch (right)
From this point, it's about a kilometre back to Hua Lamphong station.
And remember, if quirky sightseeing is more the norm for you, check out this street art in conjunction with Mark's guide to alternative things to do near Hua Lamphong station.
How to find the Bang Rak and Talat Noi Street Art
---
IF YOU ENJOYED OUR POST ABOUT STREET ART IN TALAT NOI AND BANG RAK, DON'T FORGET TO SHARE IT (PLEASE)…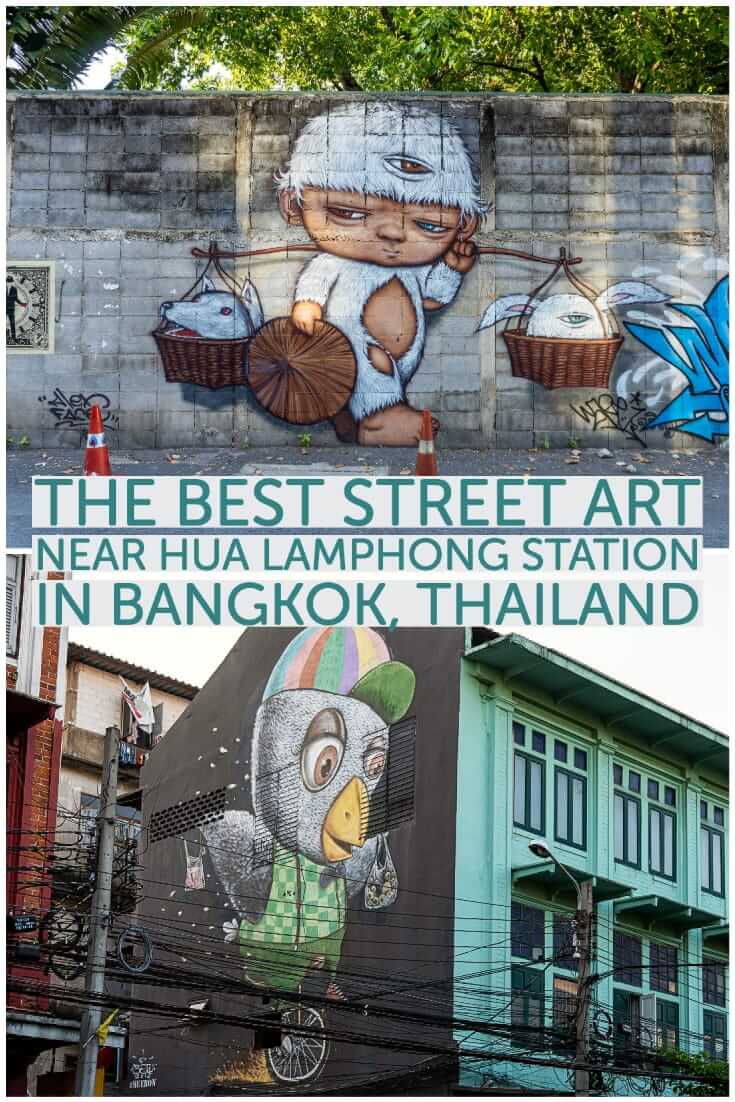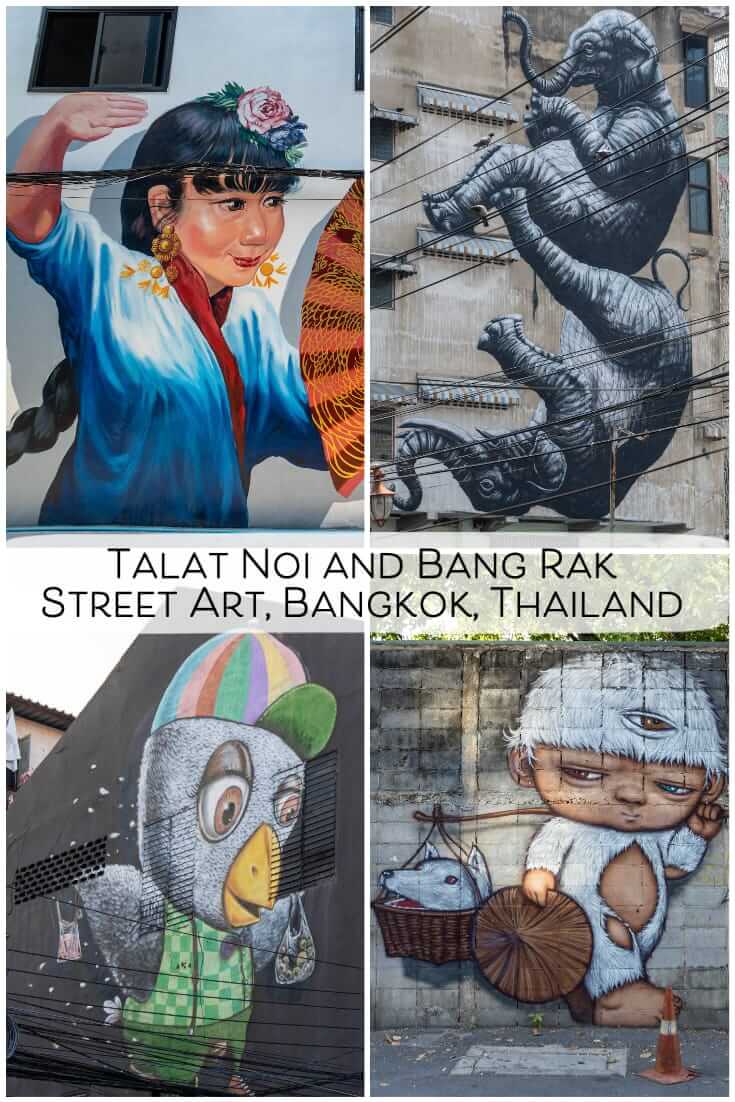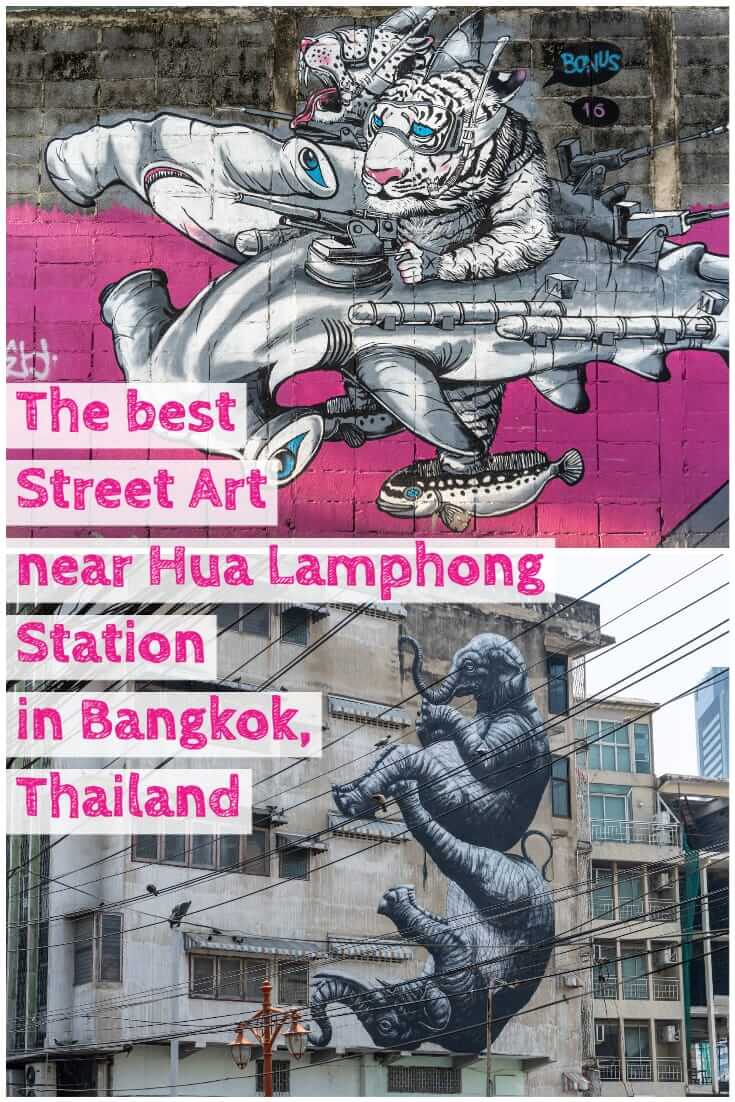 ---
---