A look at where we travelled to in 2015, in photos
When it comes to travel, 2015 was another fantastic year for us, once more packed full of superlatives. In November we celebrated a milestone: our seven-year travelversary. Yes, it really has been seven years since we moved to Kathmandu and began our nomadic lifestyle.
So do we have the 'seven-year travel itch? It seems not and although we managed to stick to our 2015 travel resolution of slowing things down, we still packed a lot in! We visited places that excited us, cultures that inspired us, and scenery that awed us. Nope, we're not ready to hang up our backpacks just yet!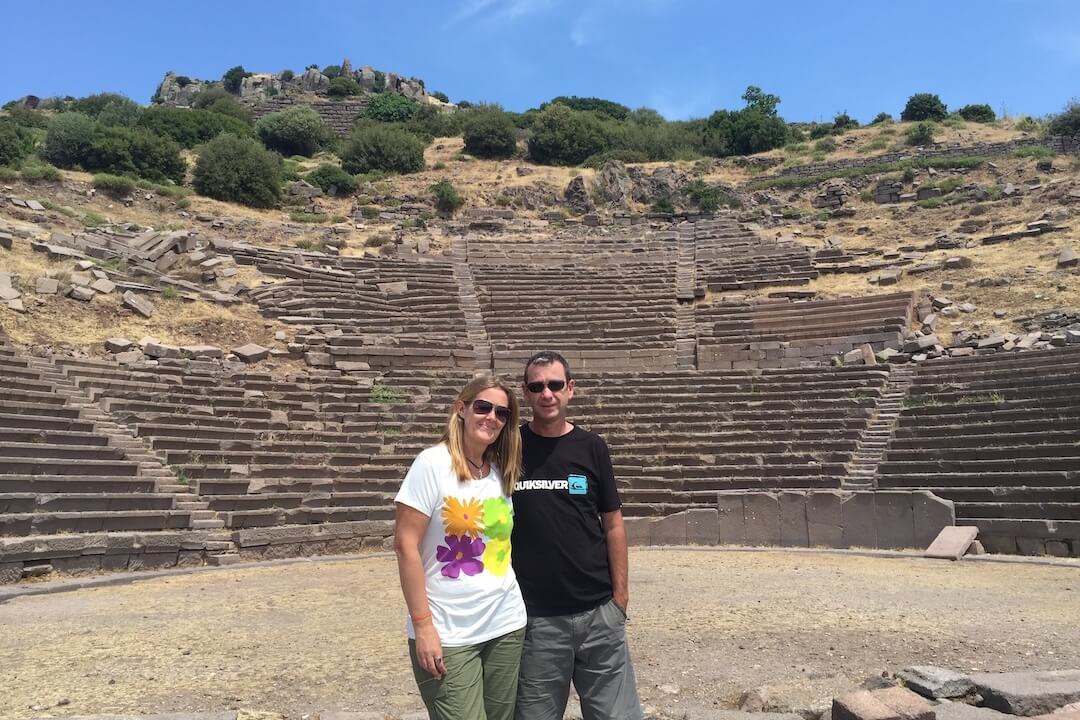 Assos, Turkey
Not surprisingly, we've taken a LOT of photographs this year. However, in this post, we have resisted the urge to include one of every town, city and village we visited in 2015 and have selected of few of our favourites from each country and included links if you'd like to see more. We've also been light on the words because, quite frankly, most people don't have the time to read long posts at this time of the year!
So, here it is: Our 2015 in Photographs
This year, for the second year running, we began and are now ending our year in Chiang Mai. This time it's only for a 10-day 'mini-break', but there could be a message there somewhere!
In February, we left Chiang Mai and flew to Bangladesh where we spent almost a month backpacking around the country. It was some of the most challenging travelling we've done for a long time but, in many respects, some of the most rewarding. Travelling in Bangladesh is all about the experience; it doesn't have many 'must-see' sights to tick off and although it may be clichéd to cite a country's people as making a destination, this really is the case with Bangladesh.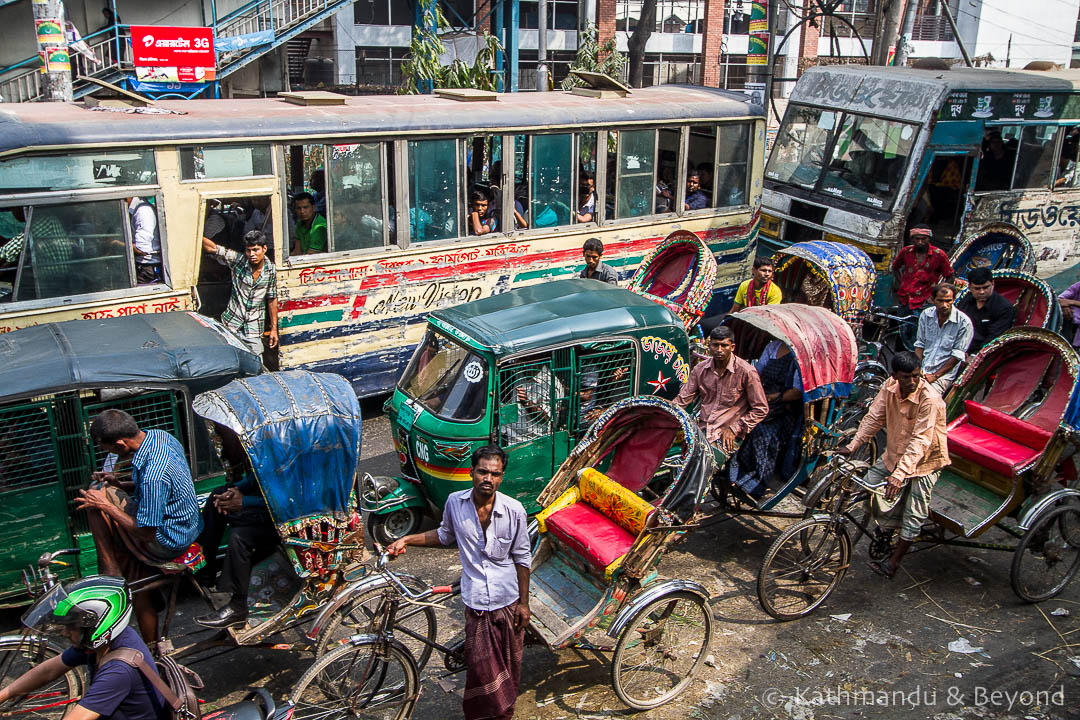 Dhaka, Bangladesh
From being chased around paparazzi-style to have our photograph taken, to train journeys that took many hours longer than scheduled but resulted in friendships being formed out of casual meetings, and for hair-raising bus journeys, Bangladesh was truly memorable.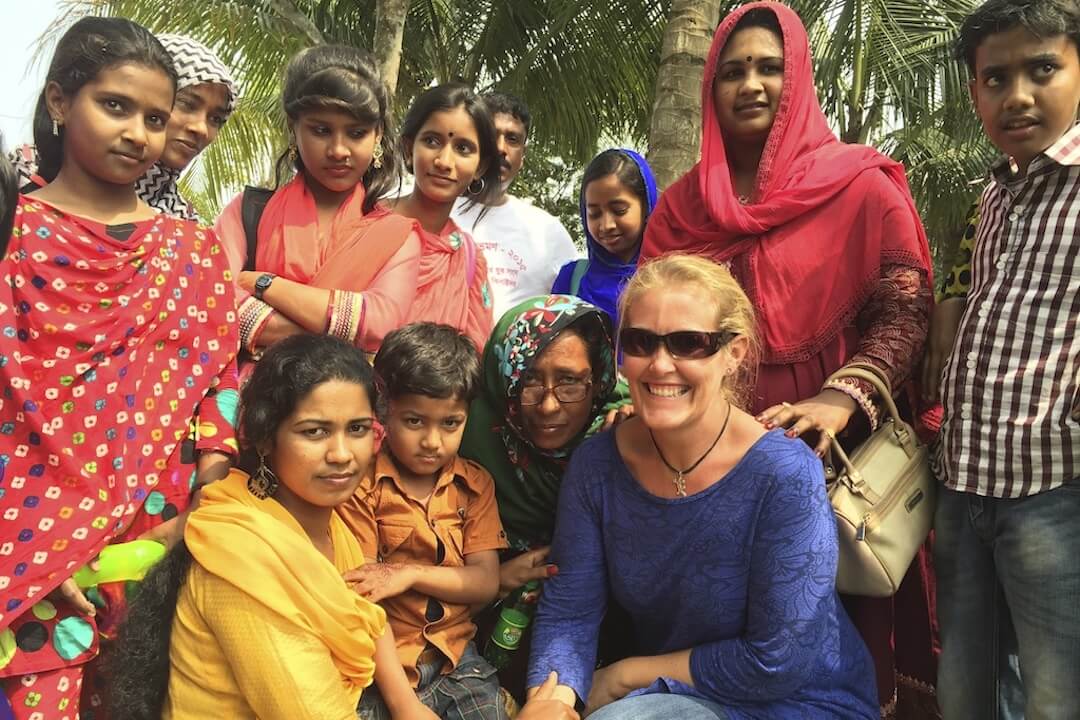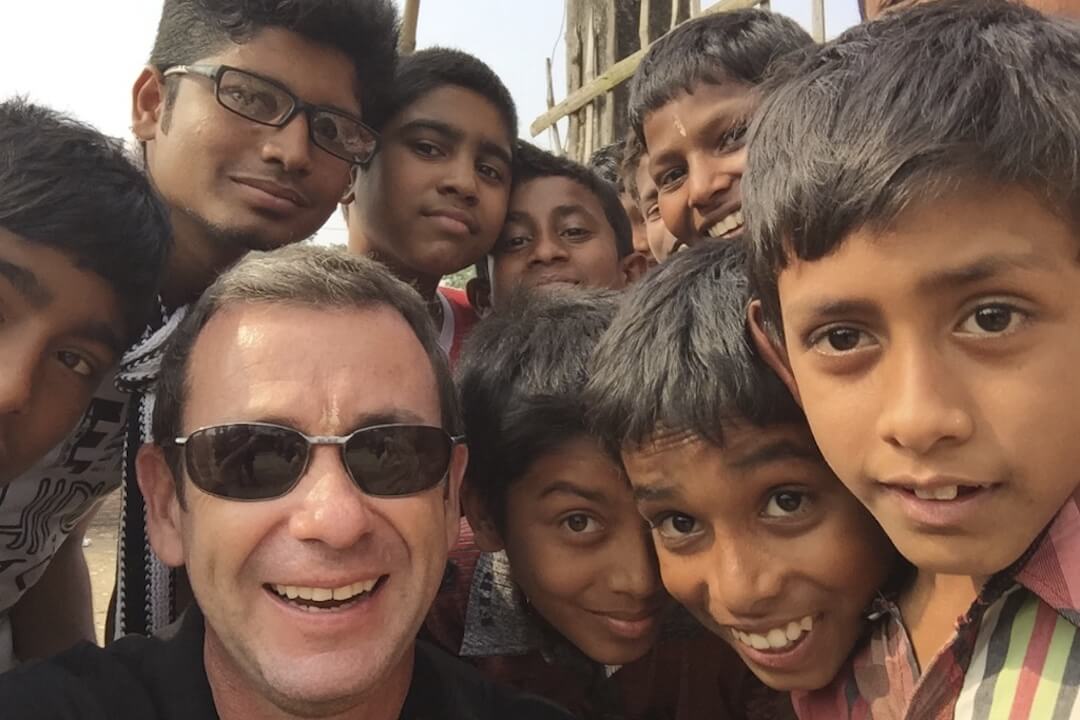 Kuthibari, Bangladesh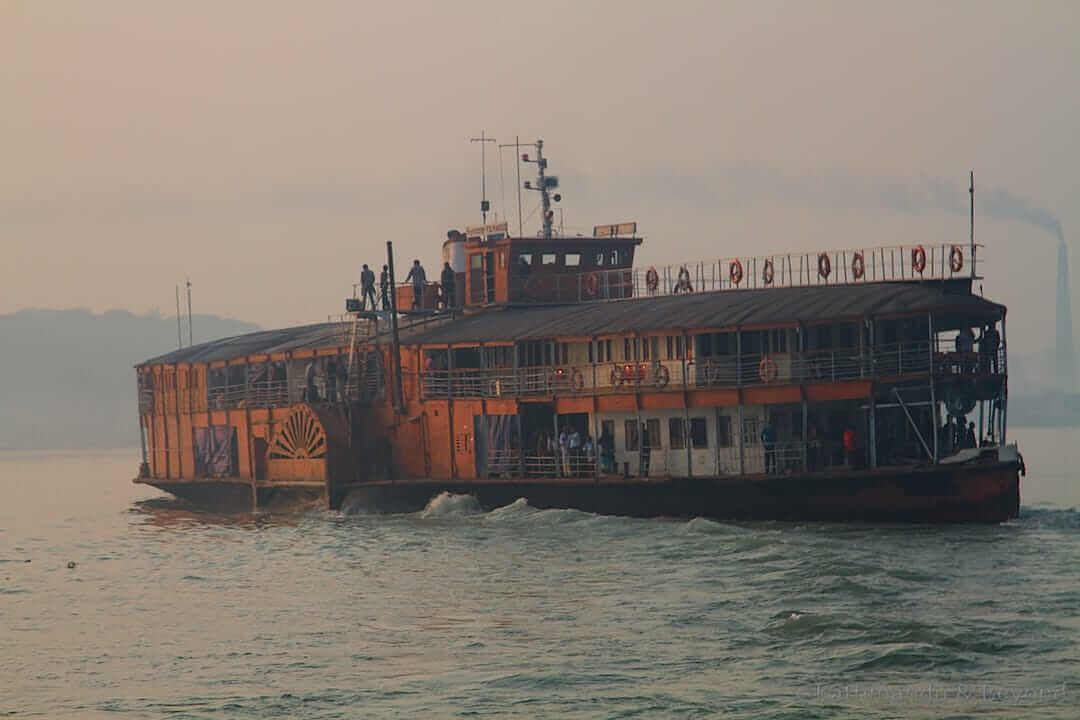 The Rocket Paddle Steamer, Bangladesh
Read more: Rickshaw Art in Bangladesh, Travelling by Rocket Paddle Steamer in Bangladesh, Bangladesh Selfies and Are the People of Bangladesh the Friendliest in the World?
See more: Our Photographs of Bangladesh
We were in a bit of a dilemma about our post-Bangladesh travel plans but ultimately decided to head back to the UK to visit family and friends before heading into Europe. If 2014 was the year of rediscovering our backyard, 2015 would see us filling in some more blanks on our European map. Our first destination was Montenegro and whilst its capital Podgorica under-whelmed us (although it does have its own unique form of street art), we fell in love with the Bay of Kotor. For us, it was like the Croatian coastline, but without the crowds.
Read more: Street Art in Podgorica, Cats in Kotor and Travel Shot: St. George Church on St. John Mountain in Kotor
See more: Our Photographs of Montenegro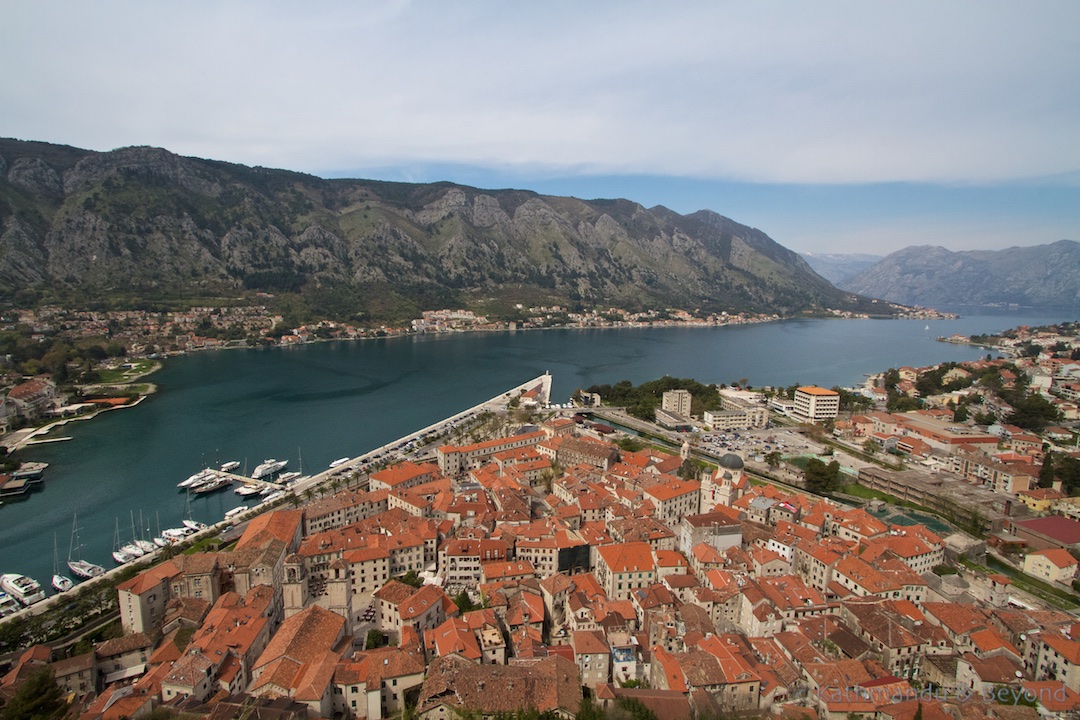 Kotor, Montenegro
Travelling overland into Albania, just over the border we visited Shkoder, before spending some time in Tirana.
See more: Our Photographs of Albania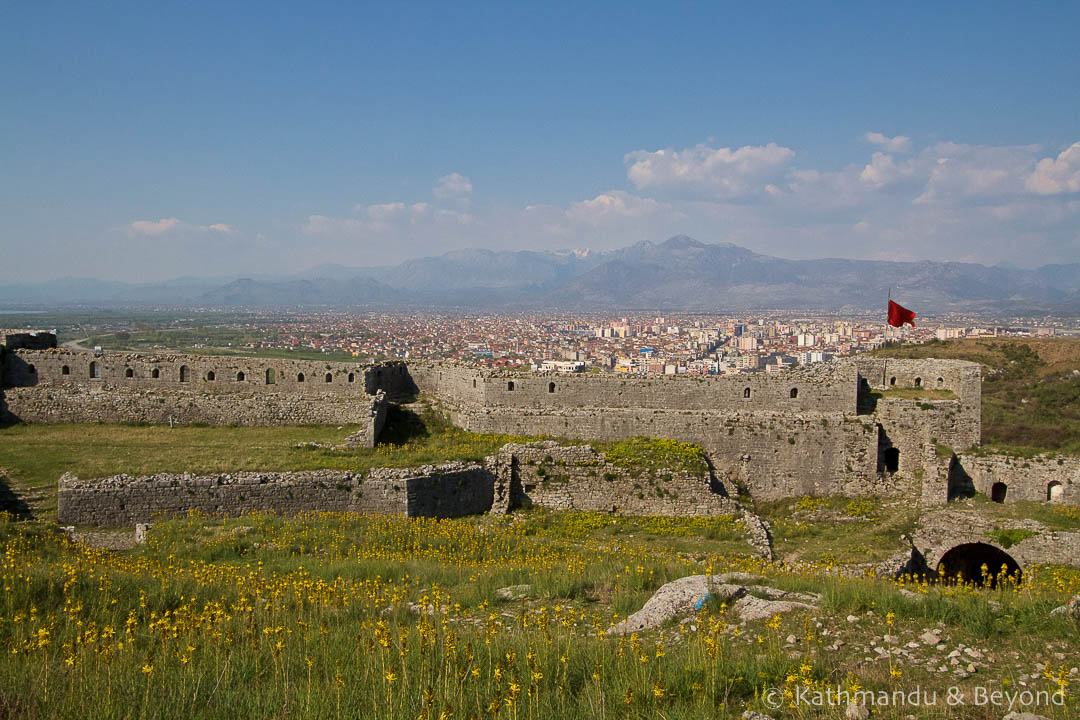 Rozafa Castle in Shkoder Albania
Our next stop was the disputed territory of Kosovo. A veritable melting pot of cultures, the highlight for us was Prizren, Kosovo's picturesque second city.
Read More: What to do in Pristina, Kosovo
See more: Our Photographs of Kosovo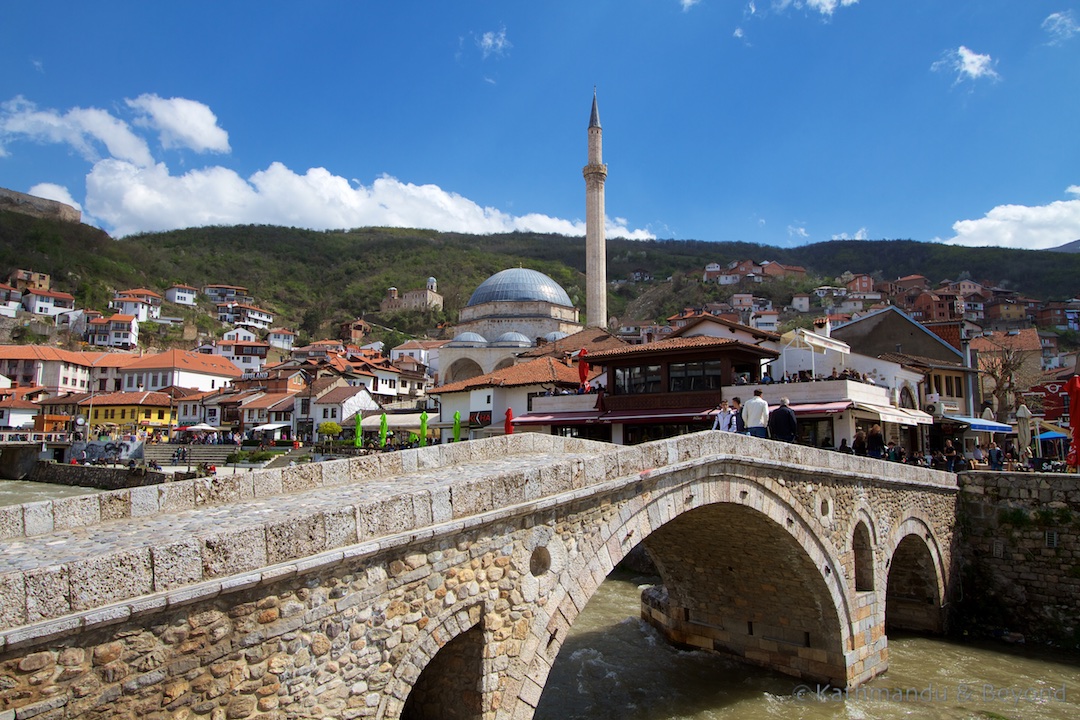 Prizren, Kosovo
We then travelled to Macedonia, where the over-the-top architecture in the capital, Skopje, definitely made our jaws drop.
Skopje, Macedonia 
As did scenic Lake Ohrid and elegant Bitola, albeit for different reasons!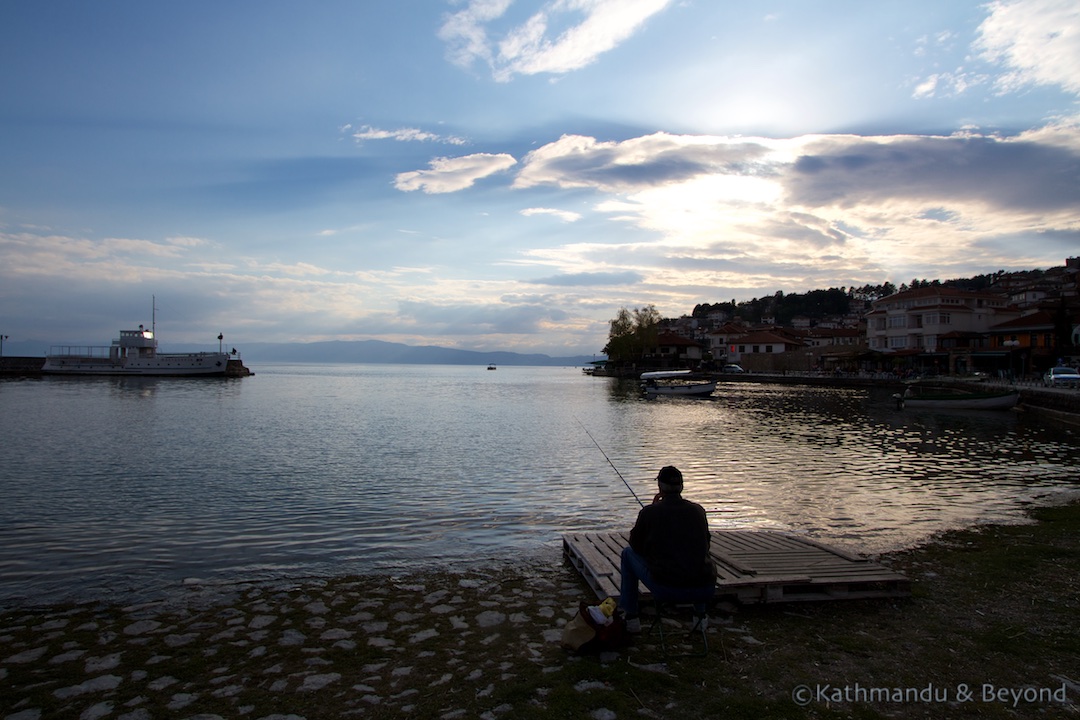 Lake Ohrid, Macedonia
Read more: How to Spend a Few Days in Skopje and Discovering Bitola: Macedonia's most underrated town?
See more: Our Photographs of Macedonia
We then border-hopped back into Albania, literally walking from one county to the next. Albania surprised us with its historic towns, gorgeous coastline and hospitable people. We loved Berat, but were completely charmed by Gjirokastra.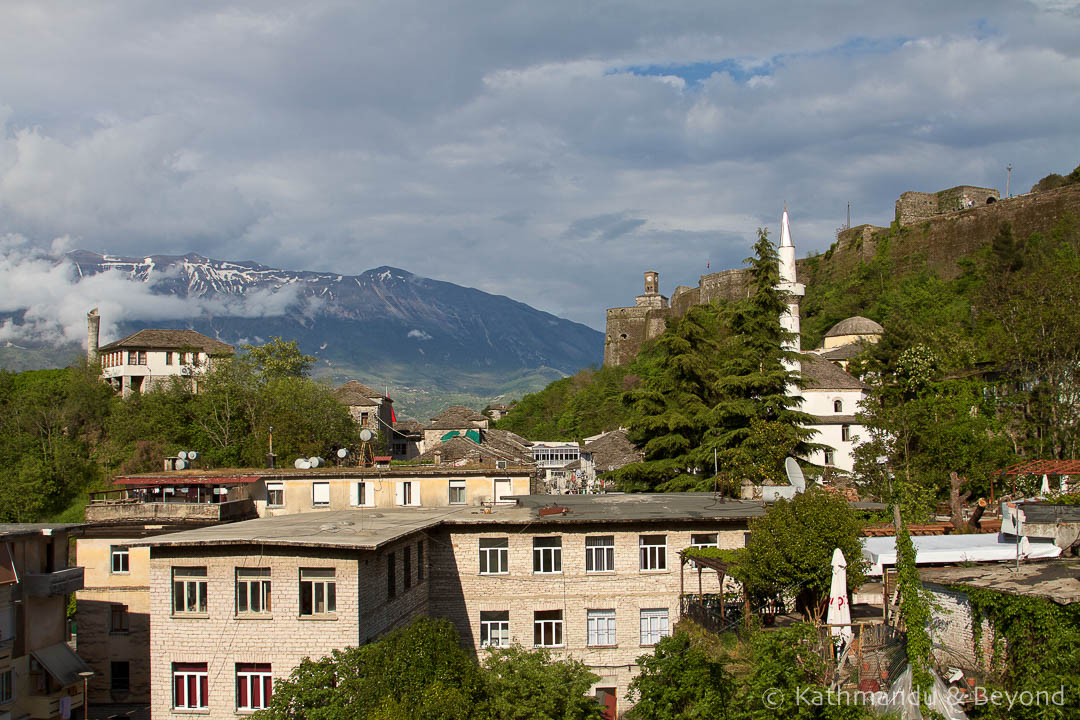 Gjirokastra, Albania 
From Sarande, we took the ferry across the Ionian Sea to Corfu Town, Greece. Corfu only ended up on our itinerary because the flight from there was a cheap way to get back to the UK for a family wedding, but we really enjoyed exploring the Old Town with its many pretty cobbled streets.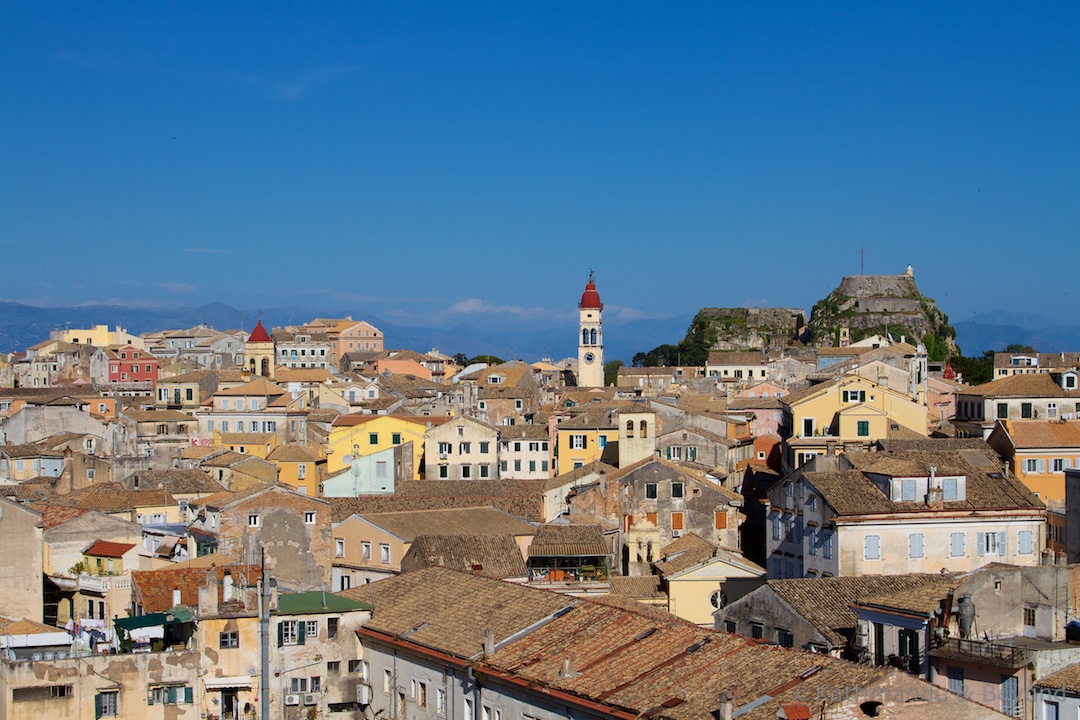 Corfu, Greece
See more: Our Photographs of Corfu Town
Next, we undertook an epic two-month journey across Turkey, from Istanbul, via the Mediterranean coast, Cappadocia, Kurdistan and eastern Turkey, to Hopa on the Black Sea coast. We had the most amazing time in Turkey and have documented our route in more detail in a three-part post.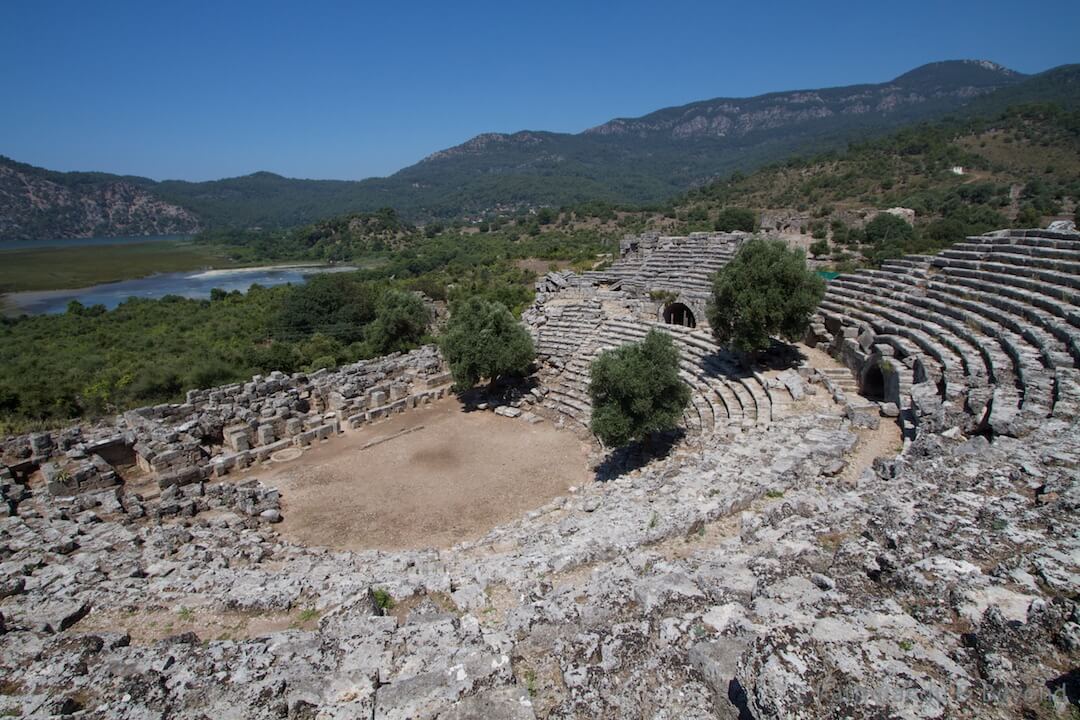 Dalyan, Turkey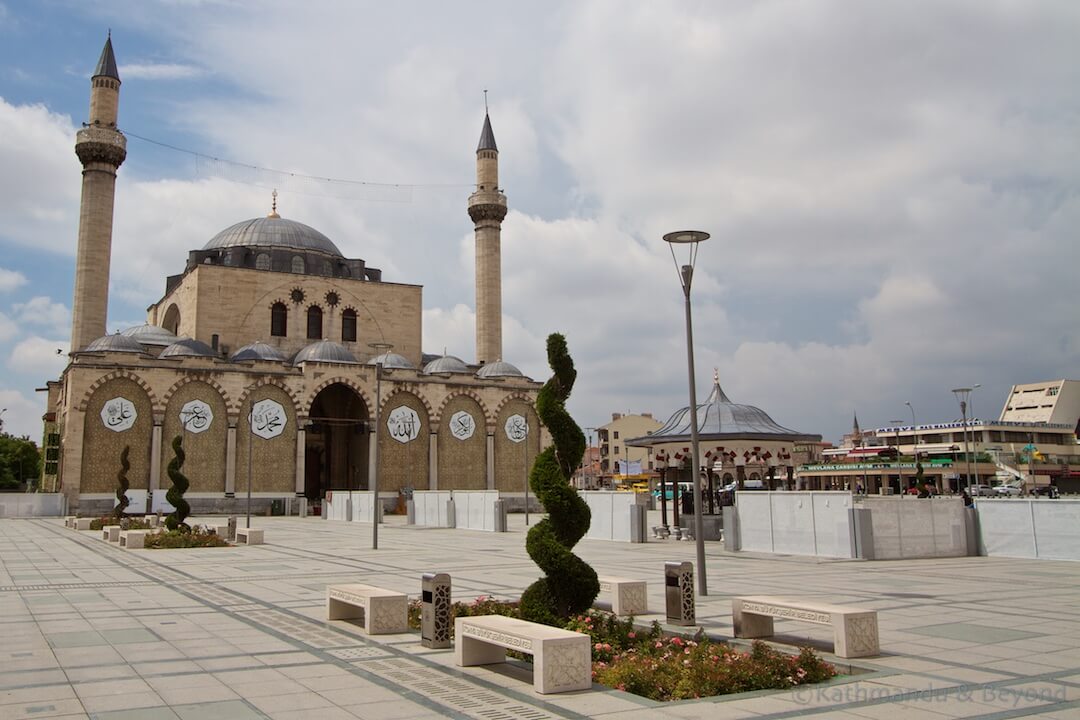 Konya, Turkey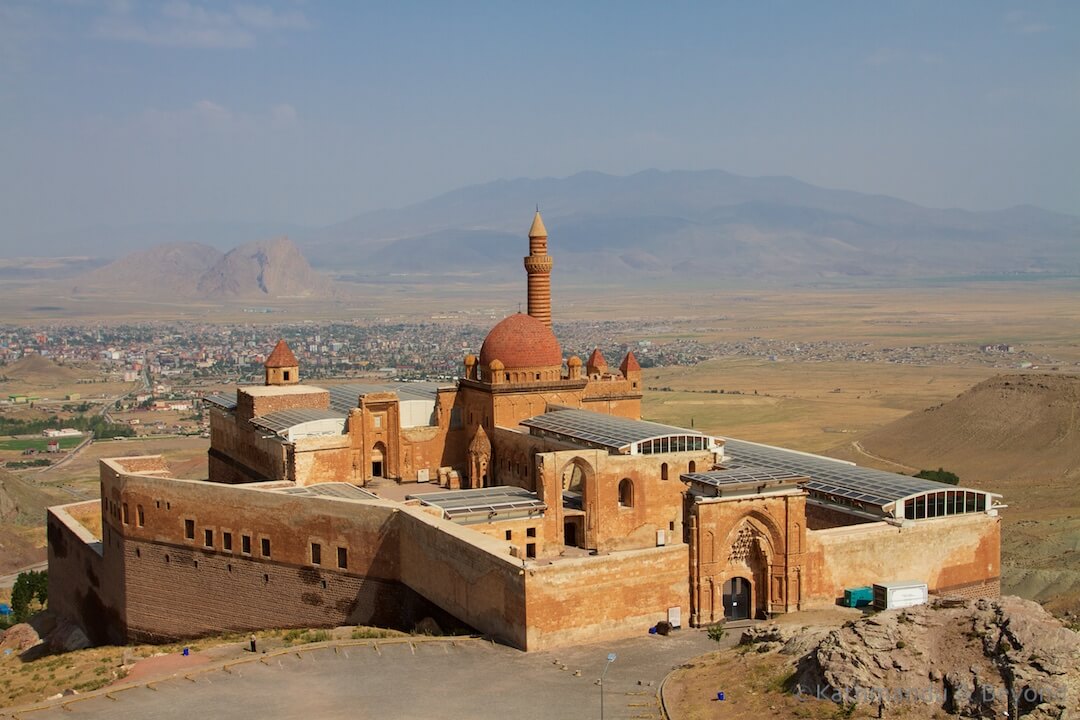 Dogubayazit, Turkey 
Read more:  Blog posts about Turkey
See more: Our Photographs of Turkey
From Turkey, we crossed into Georgia and spent three weeks exploring the country and drinking the wine …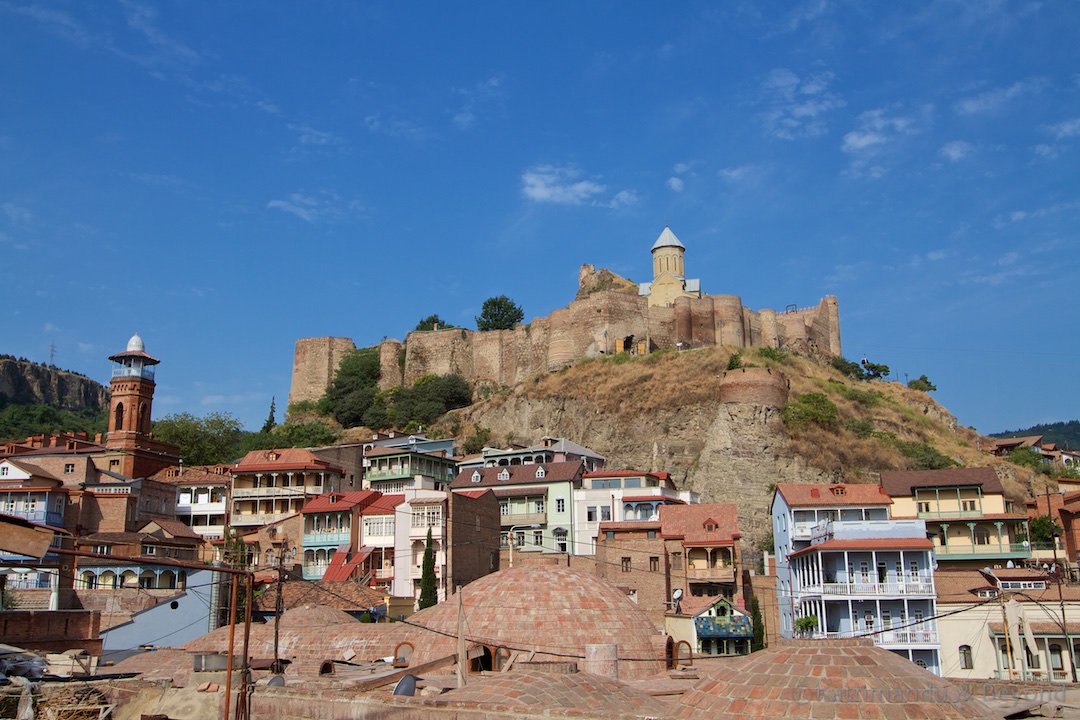 Tbilisi, Georgia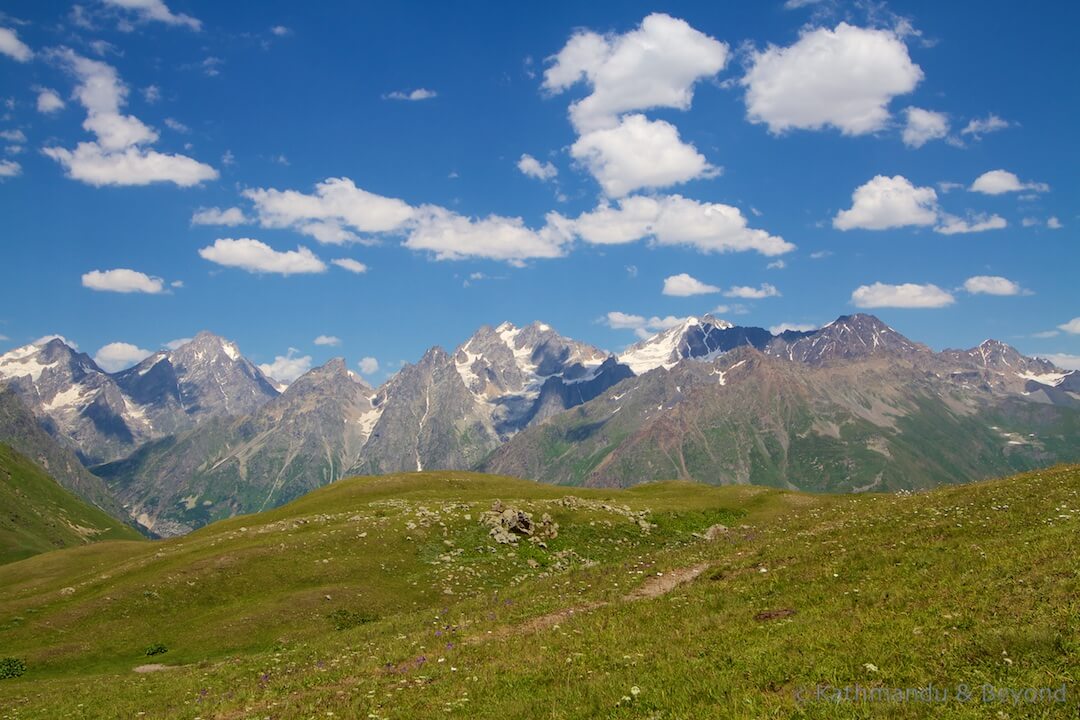 Svaneti, Georgia
… before crossing into Armenia and doing the same there.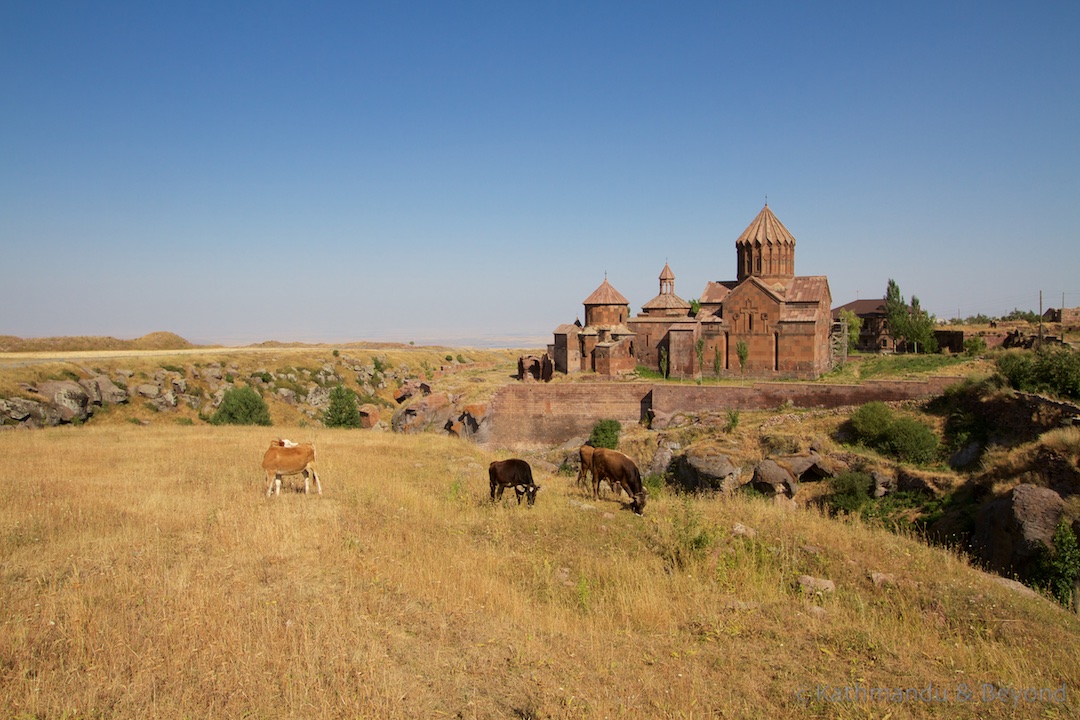 Harichavank Monastery, Armenia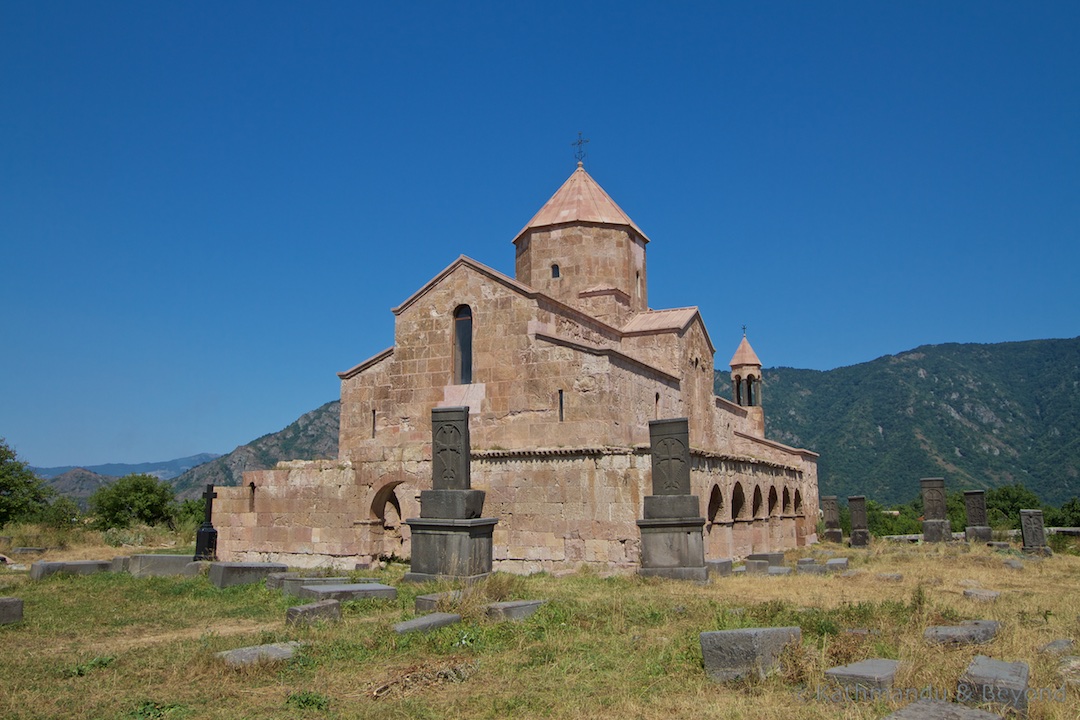 Debed Canyon, Armenia 
We then visited a country we can't include in our countries-visited count, Nagorno-Karabakh where we had one of our most adrenaline-fuelled adventures for a long time.
Stepanakert, Nagorno-Karabakh
Everyone who visits the Caucasus seems to rave about them and our experience was no different. From offbeat architecture to stark stone monasteries in dramatic locations to green rolling hills and snowy peaks, it's a destination that deserves attention.
Read more: First Impression of Armenia, Playing Cat and Mouse in Agdam, Being Surprised by Batumi in Georgia, Travel Shot | Ushguli Village in Upper Svaneti, Georgia, Travel Shot | Geghard Monastery, Armenia and Socialist-era architecture in the Caucasus
See more: Our Photographs of Georgia, Armenia and Nagorno-Karabakh
We had to back-track through Armenia and Georgia in order to take a flight from Tbilisi to Kyiv in Ukraine. Ukraine was quite a spontaneous decision and we're grateful we made it. One of Mark's personal highlights of Kyiv may have been the women but both of us were wowed by the colourful onion-domed cathedrals, eclectic architecture and low cost of living! It's a city I feel we will return to! We also visited charming Lviv before crossing the border into …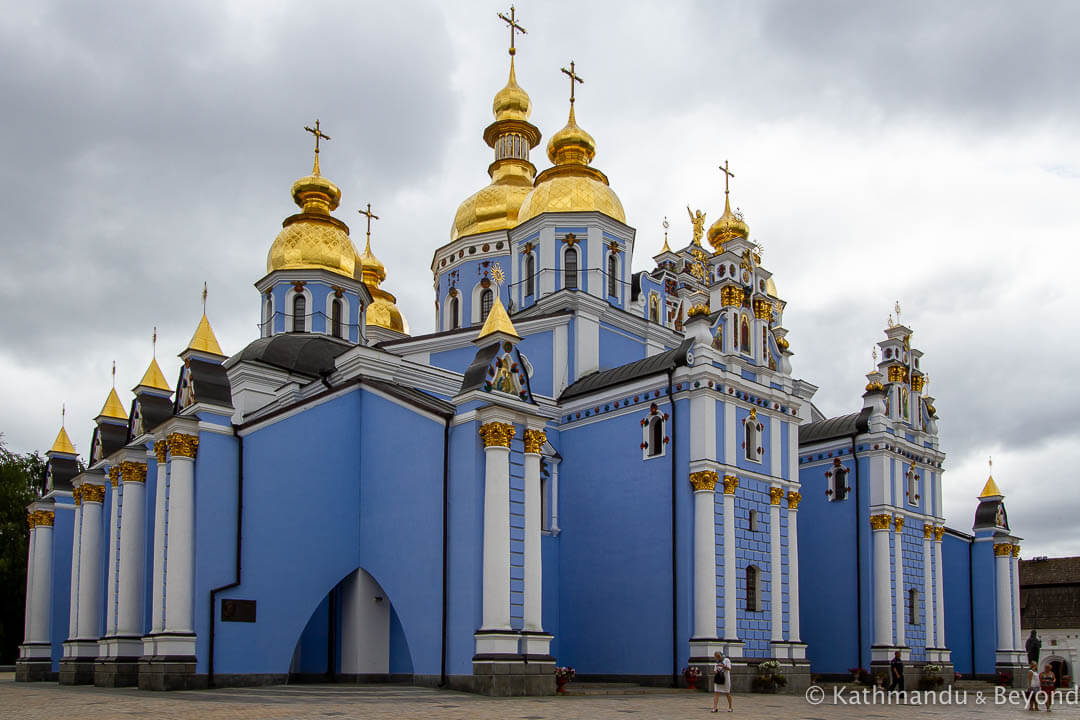 Kyiv, Ukraine
… Poland. Our time in Poland was briefer than we would have liked, and unfortunately, we only managed to squeeze in visits to Warsaw, Krakow and Kielce. However, its proximity to the UK means we know we'll be back one day soon.
Read more: Trave blog posts about Ukraine and Blog posts about Poland
See more: Our Photographs of Ukraine and Our Photographs of Poland
Warsaw, Poland 
Following another brief visit to the UK, we were South-East Asia-bound once again! Our first stop was Thailand, where we spent time in Bangkok and Phuket. Our main reason for visiting Phuket was to attend the Phuket Vegetarian Festival.
Read more: Articles about Thailand
See more: Our Photographs of Thailand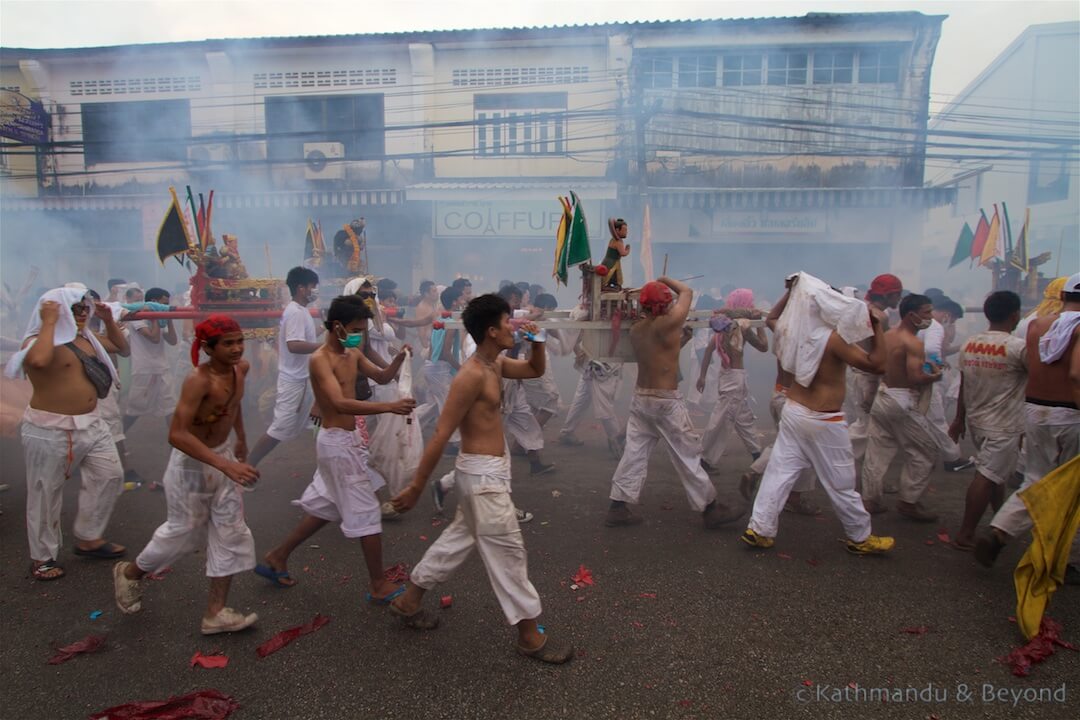 Phuket Town, Thailand 
The final two months of 2015 were spent in Vietnam, based in Ho Chi Minh City to work on a travel consulting contract. It has given us the opportunity to unpack our bags, if only for a few weeks, and with the year almost up, we thought it was about time we did some honest work! After all, we need a bit of extra cash to fulfil our 2016 travel dreams!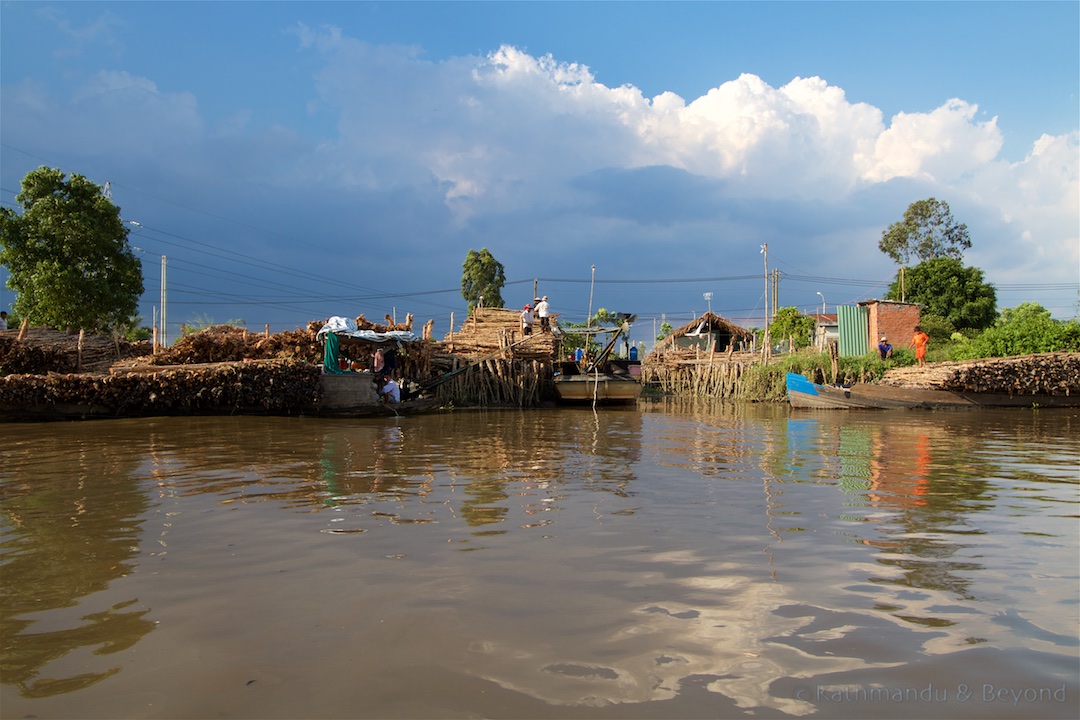 Mekong Delta, Vietnam
Read more: Articles about Vietnam
See more: Our Photographs of Vietnam
So, what is in store for 2016? We're kicking off with two months in Cambodia, which I am particularly excited about! After that? As usual, we're still plotting and planning but you may find us heading off in a rather unexpected direction …
Watch this space and stalk us on Facebook, Instagram and Twitter to hear first! 😉
Thank you for following our journey. We hope you continue to do so in 2016 and beyond …
Route Map of our 2015 Travels:
Related Reading:
2016 in Photographs | 2014 in Photographs | 2013 in Photographs | 2012 in Photographs