A summary of our 2013 travels with photographs and a (temporary) return to the world of gainful employment
As we head full-on into 2014, it's the time of year when we look back on what we've been up to in 2013. Yes, blog entries have been a bit thin on the ground but I have big resolutions for Kathmandu & Beyond!
We saw in New Year in Vietnam with a few ultra-cheap beers and gin and tonics in Ho Chi Minh before travelling partway up the coast as far as Hoi An via Quy Nhon and Quang Ngai. We then cut inland to explore the Central Highlands of Kon Tum, Buon Ma Thuot and Dalat. There were so few tourists in that region (with the exception of Dalat) compared to the coast route which was a refreshing change. Little did we know that meeting up with an ex-work associate/friend whilst we were in Saigon would turn out to shape a large part of 2013.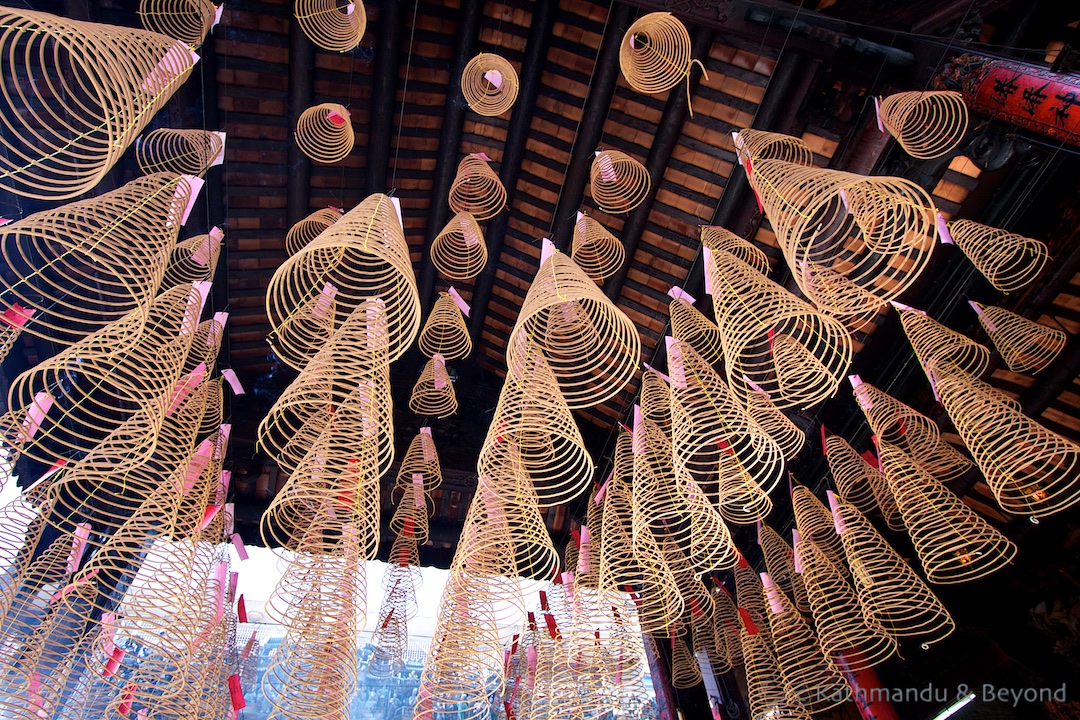 Perfect symmetry of incense coils hanging from the ceiling of Quan Am temple in Ho Chi Minh's Chinatown, Vietnam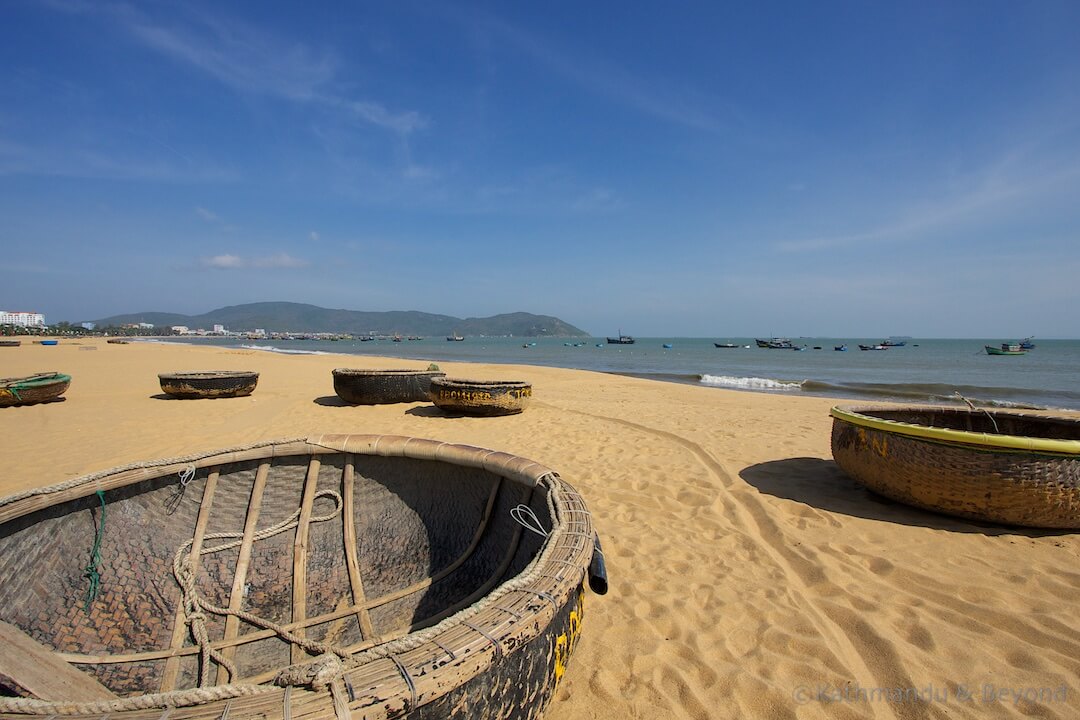 Fishing coracles on the beach at Quy Nhon in Vietnam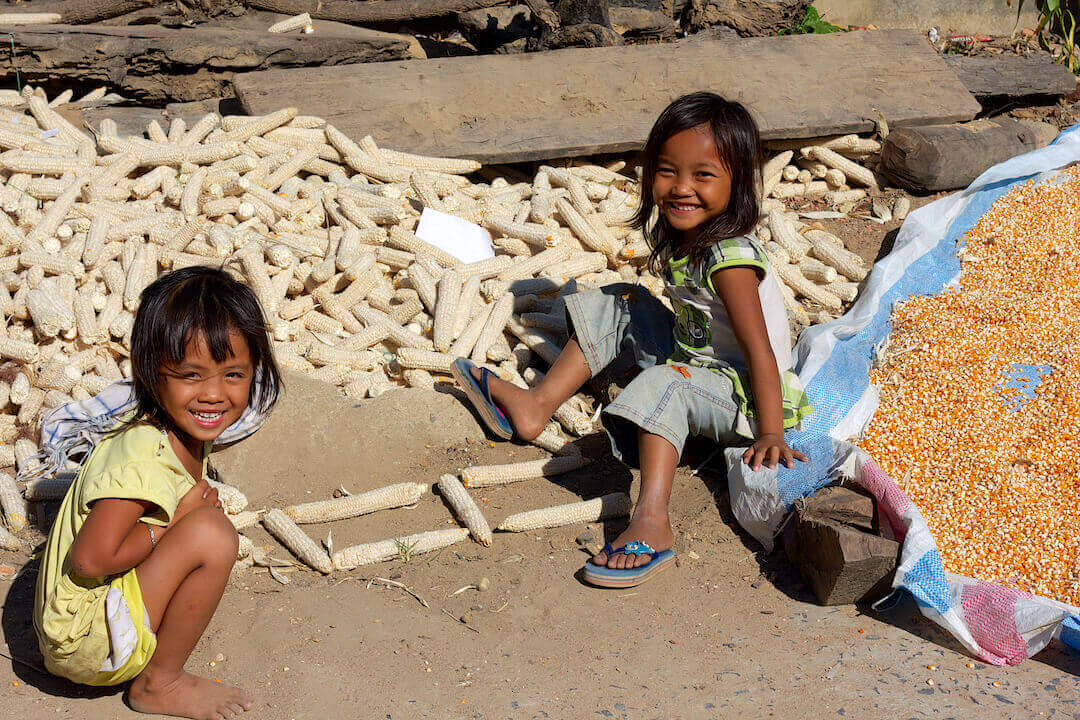 No video games here – these young girls are happy amusing themselves by playing games with corn cobs in Plei To Nghia Village near Kon Tum in Vietnam's Central Highlands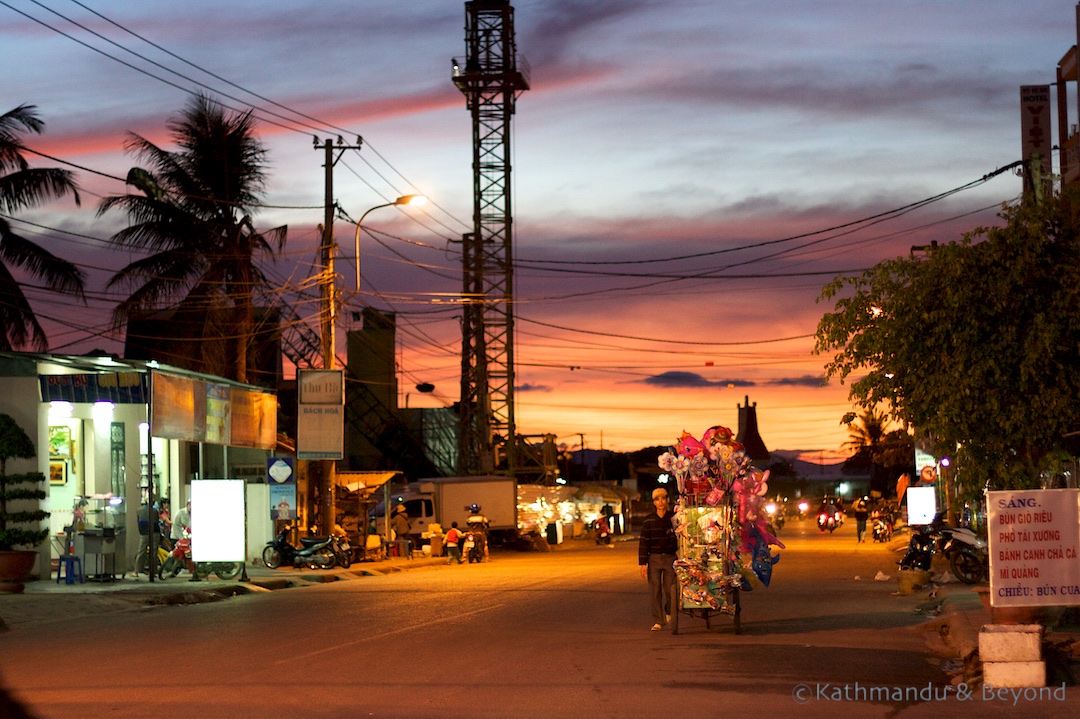 The orange glow of sunset over the town of Kon Tum in Vietnam's Central Highlands
From Vietnam, we flew to Singapore to spend a few days with our friends Howard and Christine and their kids Chloë and Louis where we had a fun few days.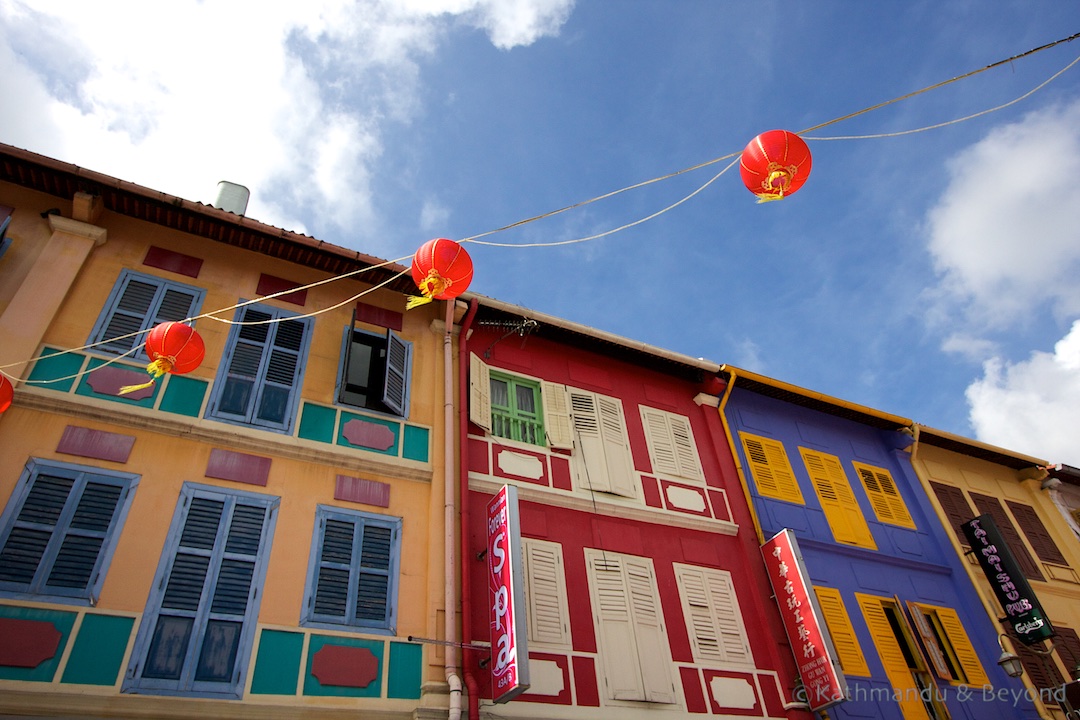 China Town, Singapore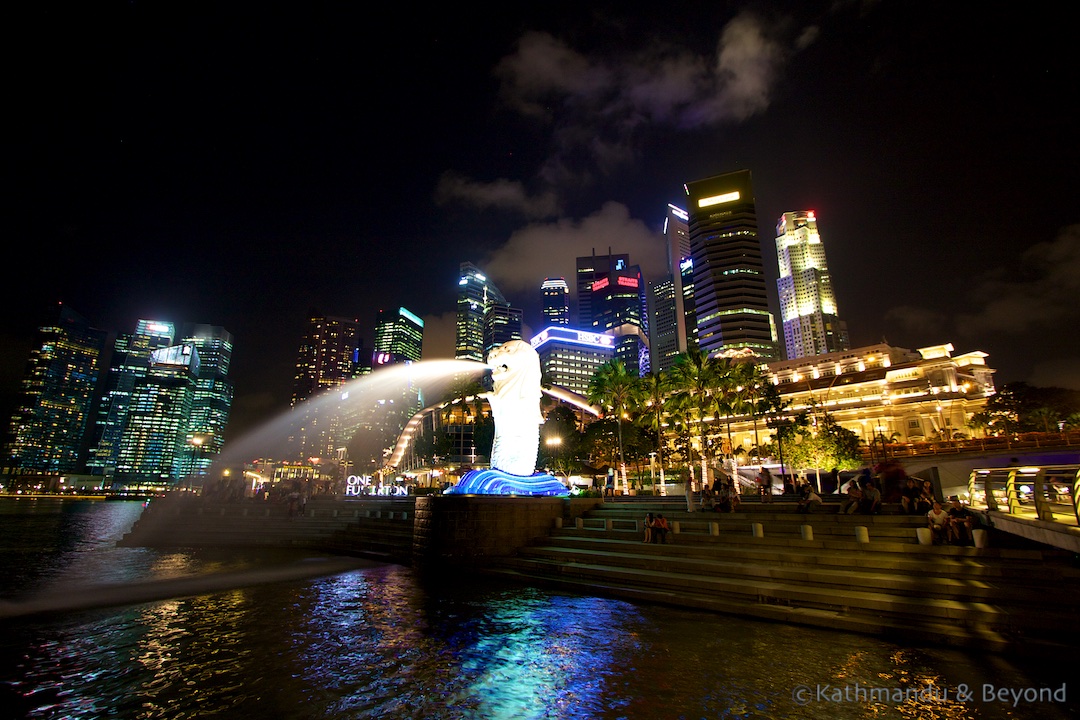 Merlion Park by night, Singapore
Next stop was India, a visit that turned out to be one of our all-time time favourites for many reasons. The focus of the trip was the Kumbh Mela – a massive religious festival that takes place once every twelve years and was expected to receive 100 million visitors and pilgrims.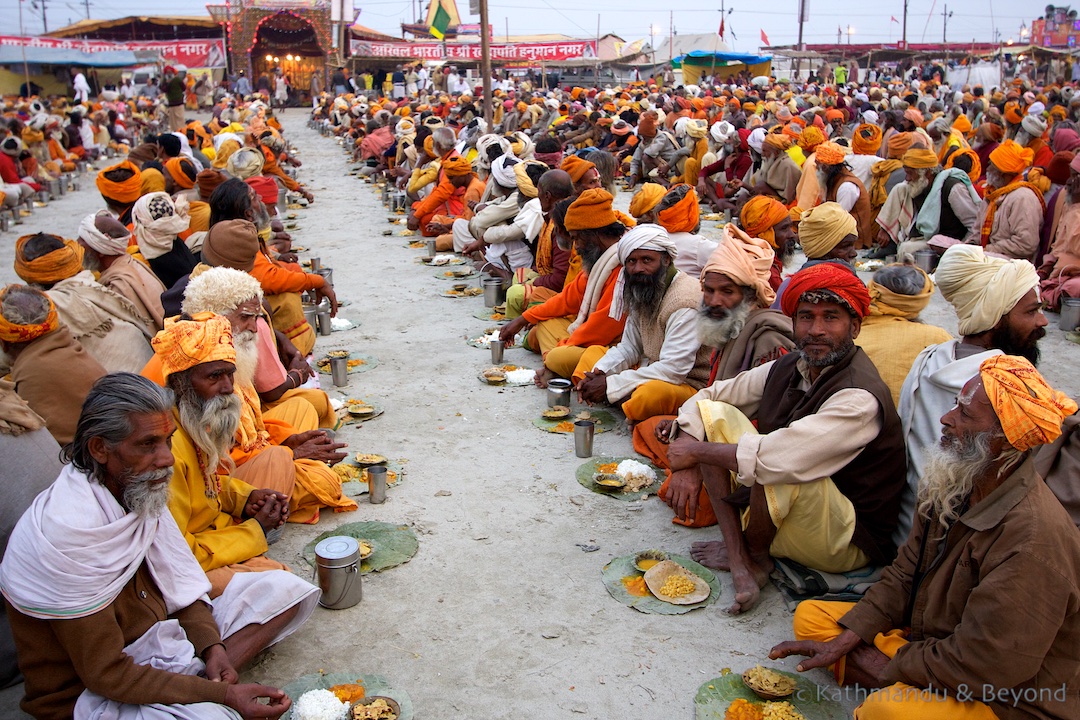 Pilgrims being fed on mass at the Maha Kumbh Mela near Allahabad in India
To be honest, although it was a fascinating experience, the Kumbh Mela didn't quite live up to expectations. From the media hype, we were expecting the crowds to be overwhelming. Warnings of being crushed were everywhere but we found the festival ground (which was more like a temporary city) was one of the best organised and well-ordered places that we've been to in India! But, as I mentioned, the trip we took, travelling largely by train from Delhi to Calcutta was pretty close to perfect!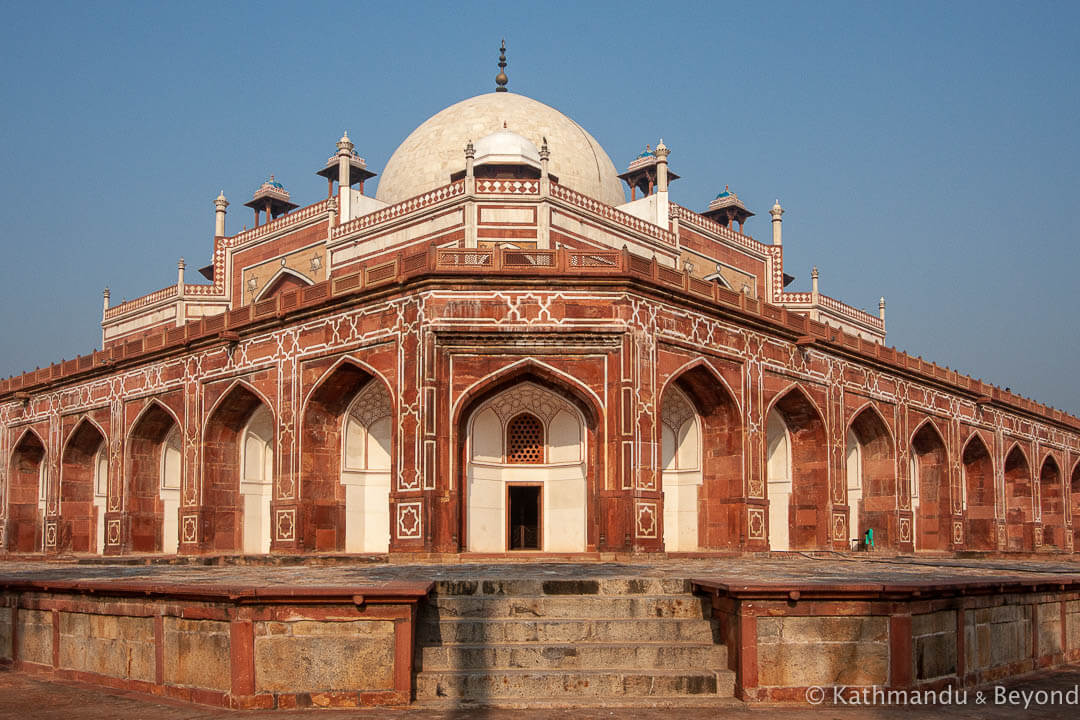 Humayun's Tomb in Delhi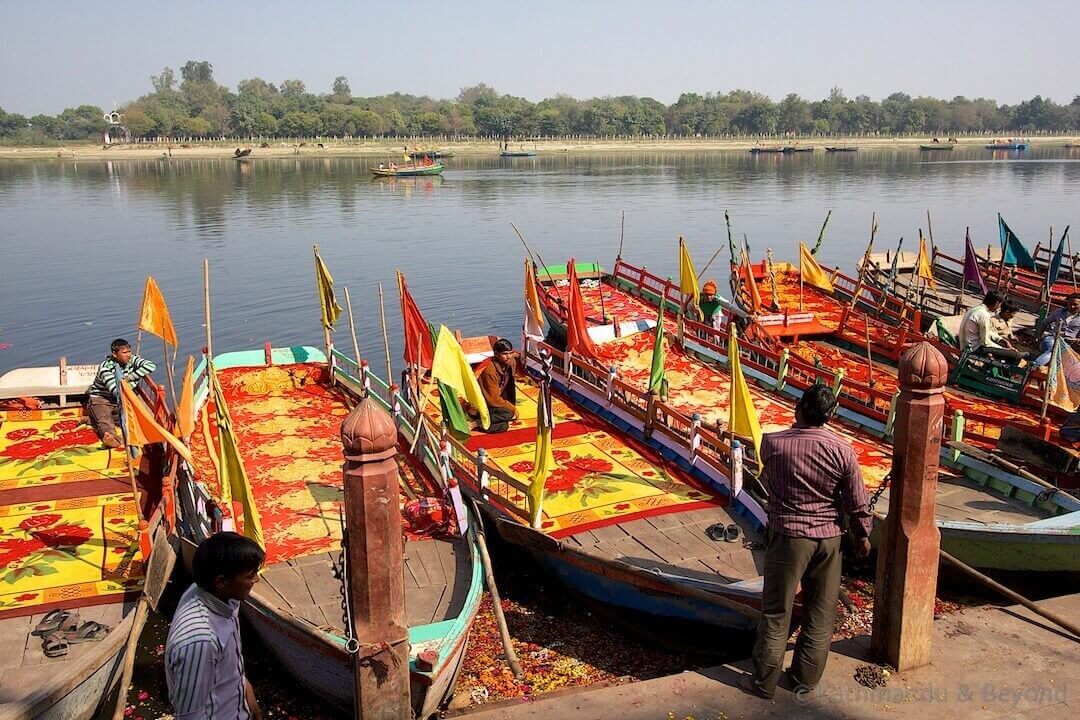 Mathura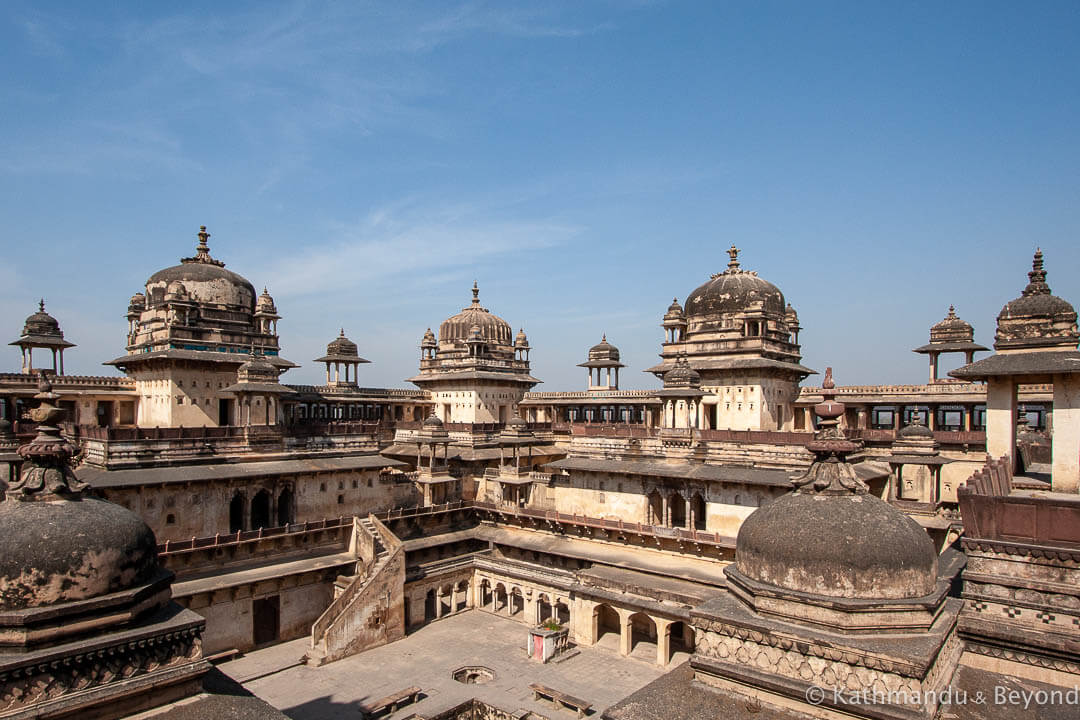 Jehangir Mahal Palace, Orchha


Varanasi: Dasaswamedh Ghat (left) and Shivala Ghat (right)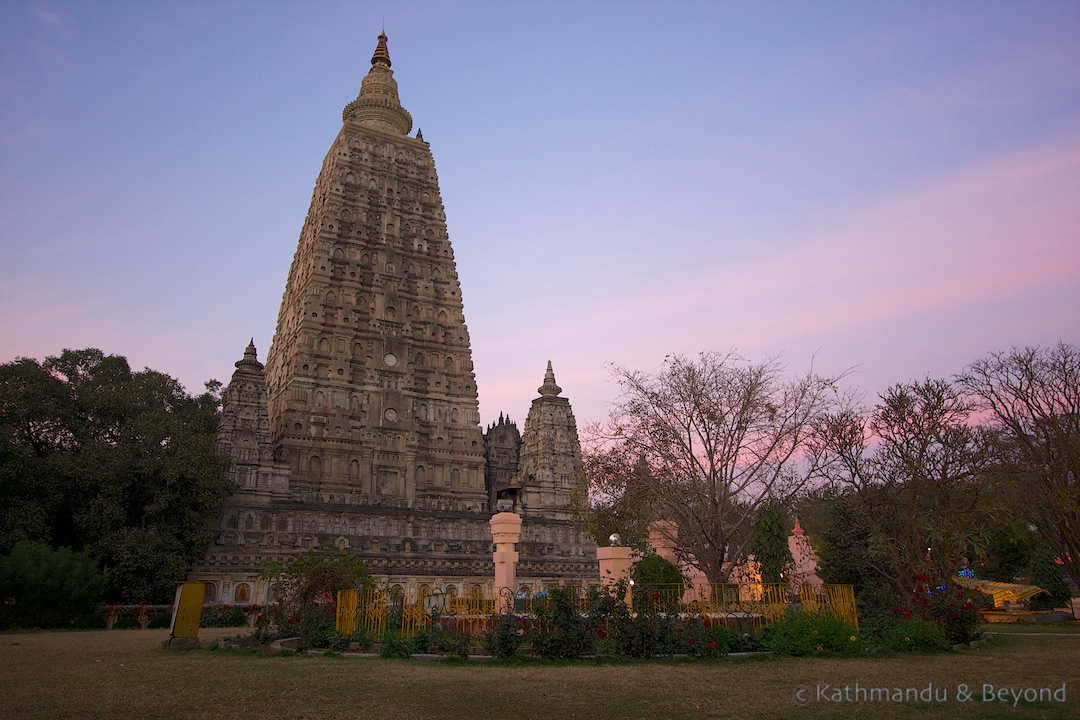 The Mahabodhi Temple in Bodh Gaya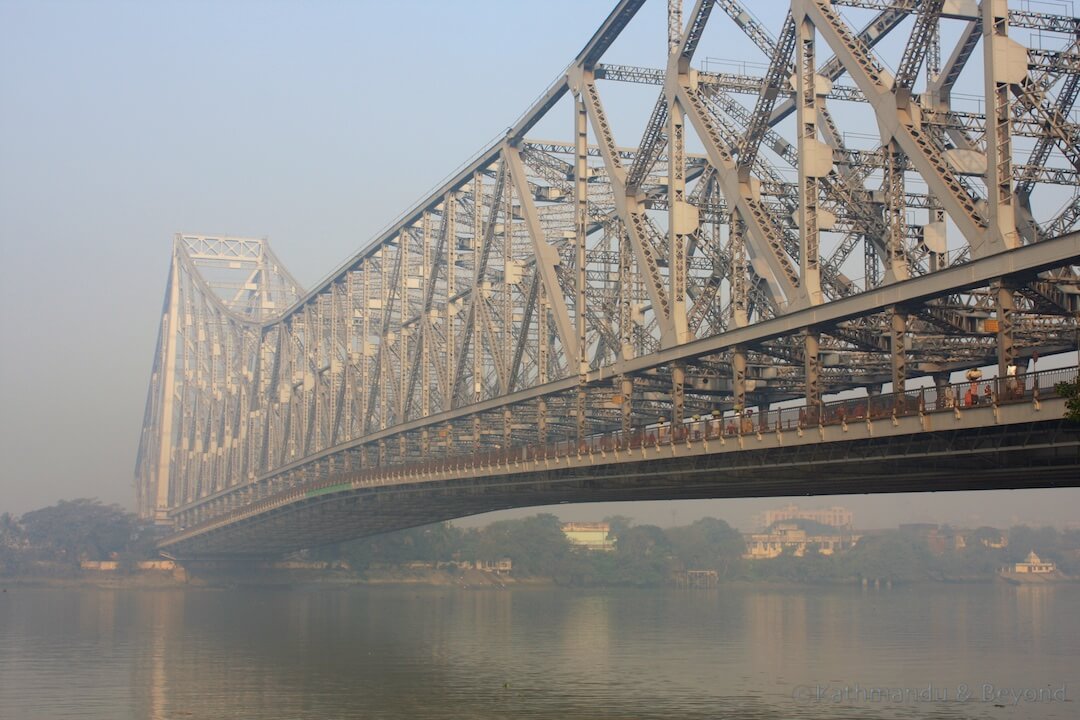 Howrah Bridge, Kolkata
Next up was Cambodia where we'd arranged to meet up with Howard and family for a holiday. I never need any persuasion to go back to Cambodia and it was great to show them our favourite spots.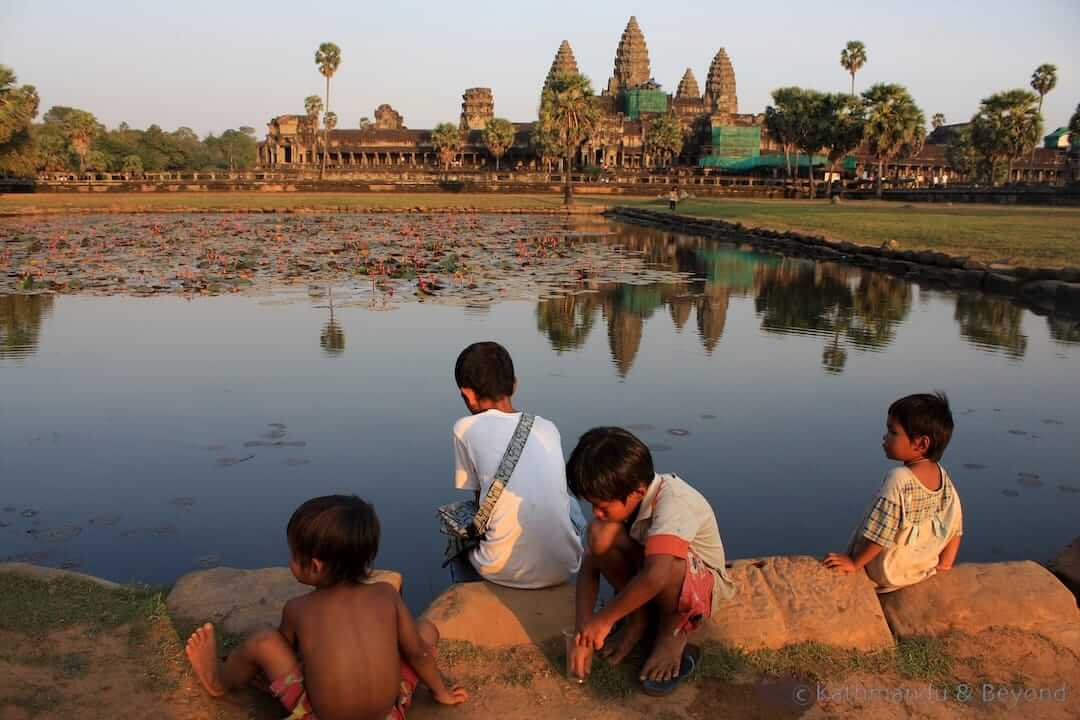 Angkor Wat at dusk


Royal Palace, Phnom Penh (left) and Kampong Cham (right)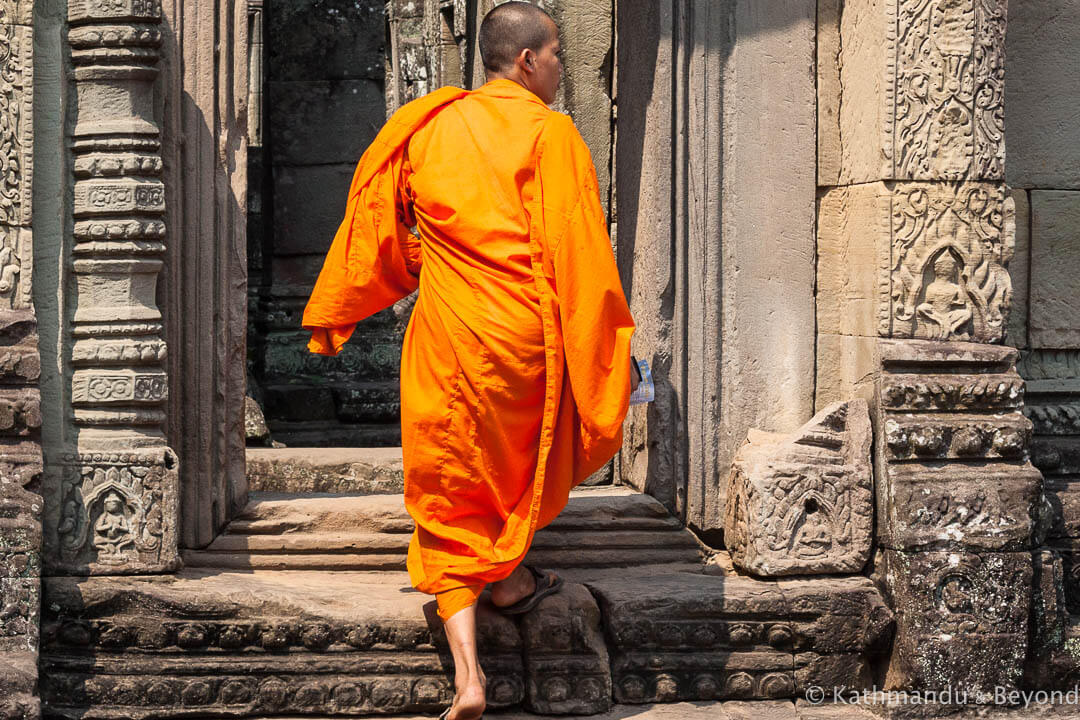 Banteay Kdei, Angkor
After a few days back in Bangkok, March saw us return to the UK to attend Marks Mum's surprise 70th Birthday Party. By some masterpiece of engineering, the party was kept a complete secret and surprise from Carol who had no idea and thought she was out for dinner with friends right up until the point she entered the room full of people and balloons.
At the end of April, we headed back to Bangkok, briefly, and then on to Burma (or Myanmar). More precisely to Yangon where we had taken on jobs.
Jobs? Yes, it was a shock to our systems too! It had been 3 years since I had given up full-time work, longer for Mark. But we toyed with the idea of looking for work in Asia when the opportunity for both of us to work in Burma came up. We both love Burma and, apart from Chiang Mai, there aren't many places that we mutually agree on as a place to live. We'd only visited Yangon but it was somewhere we agreed had the potential for long-term living.
As is turned out, Yangon wasn't the place for us on a more permanent basis but it was a great experience.  We felt like backpackers lost in an expat's world and I'm still trying to write about how that felt!  Don't get me wrong – Burma is an amazing country and Yangon is a fantastic city to visit. But it is a very different city to live in than it is to visit.  A classic case of the differences between visiting as a tourist or traveller and living somewhere! But by the end of our time in Yangon I was sad to move on.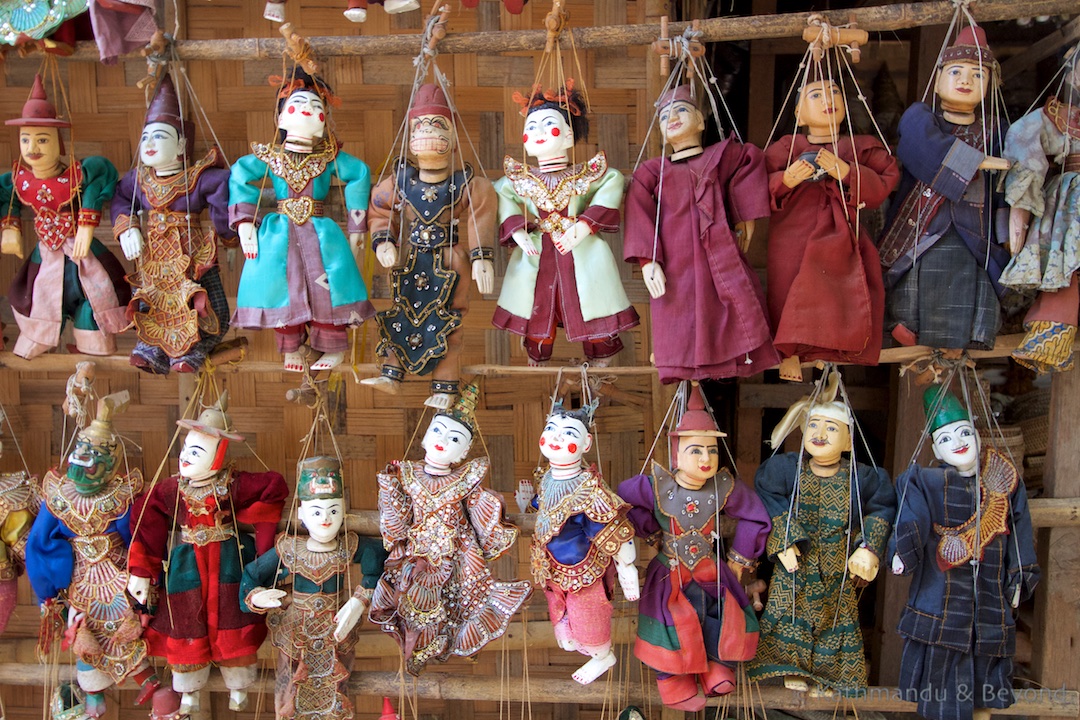 Puppets on display in Bagan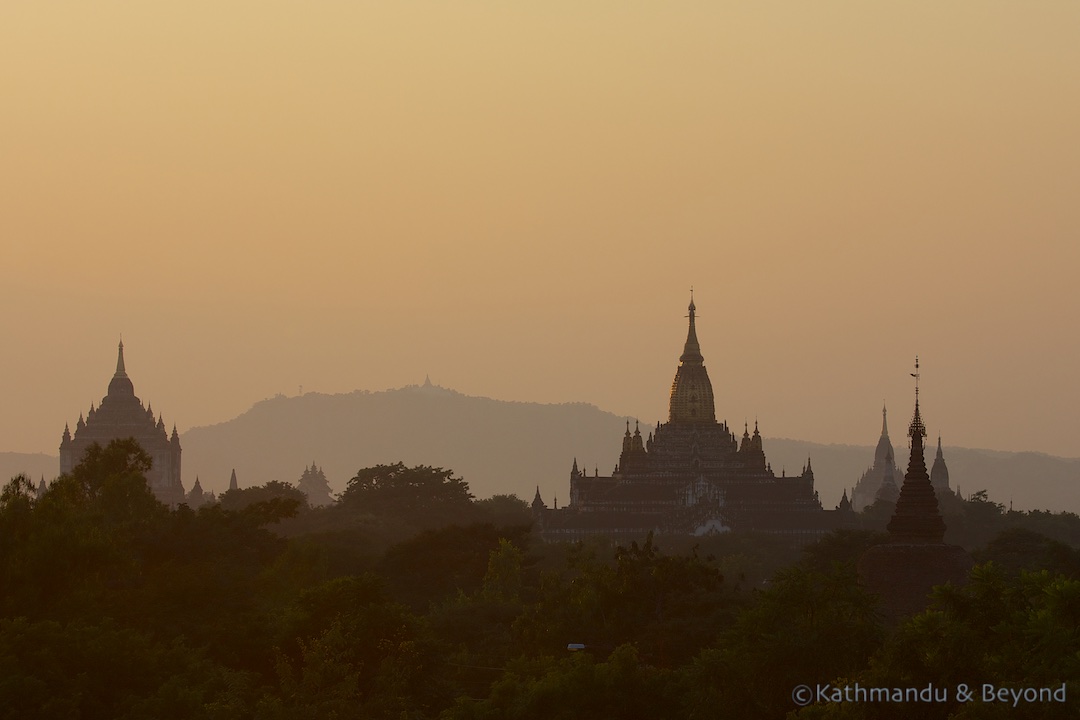 Bagan




Bottom right: Ngwe Saung Beach. Other photos taken in Yangon
After 4 months we were looking forward to getting back to our "home away from home": Chiang Mai.
We missed Thai food, particularly having cheap and delicious food almost 24 hours a day. We missed our Chiang Mai "family".  We missed the ease of life in Thailand. But most of all we missed the freedom and flexibility that not having a full-time job gives!
Originally we had planned to give ourselves a couple of months to "decompress". To hit the gym in a big way, get our full fix of Thai food and fresh fruit smoothies and catch up on our neglected blog. However, we were offered some project work with the same travel company, but this time with more flexibility and plenty of travelling around Northern Thailand. So between September and the middle of December we drove hundreds of kilometres around Thailand's northern and northeastern reaches doing product research, checking out sights and hotels and putting together itinerary suggestions. We thought we knew Northern Thailand well but when we started our research we realised there was a lot to get to know and it was great to uncover some of those hidden gems. Not surprisingly we took hundreds of photographs! As ever, picking favourites is impossible but here are a few that, well, we wanted to show you.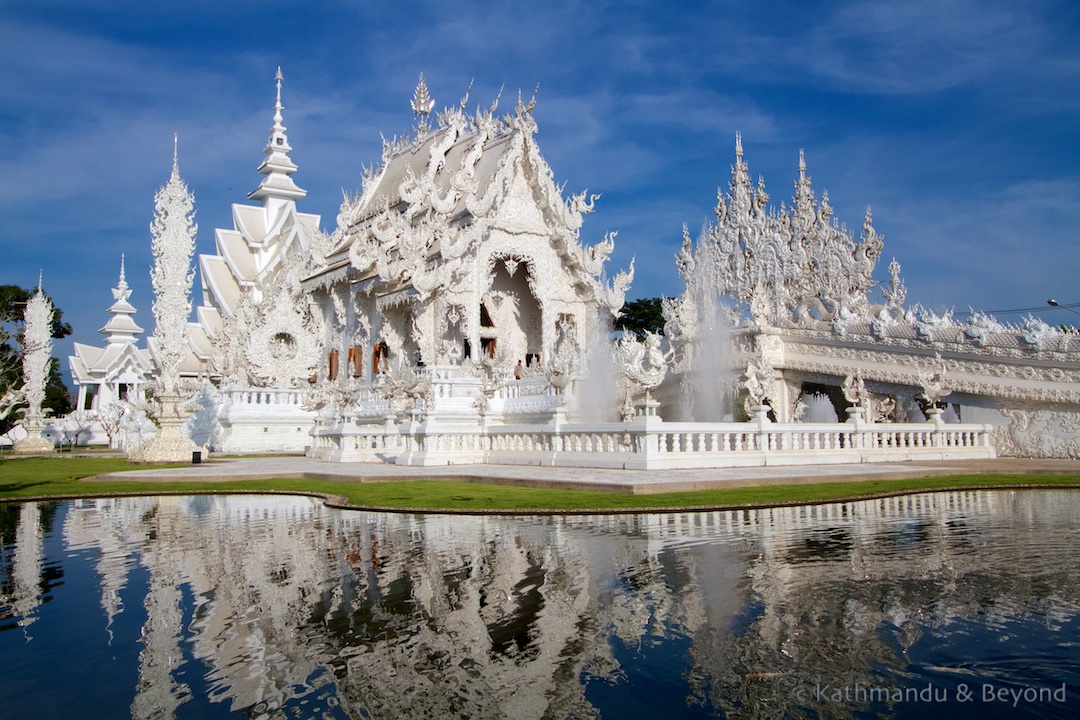 Wat Rong Khun (the White Temple) in Chiang Rai
Colourfully painted mask from Dan Sai Folk Museum (left), Shan woman praying at Wat Prathat Doi Kong Mu in Mae Hong Son (centre) and Wat Analayo in Phayao (right)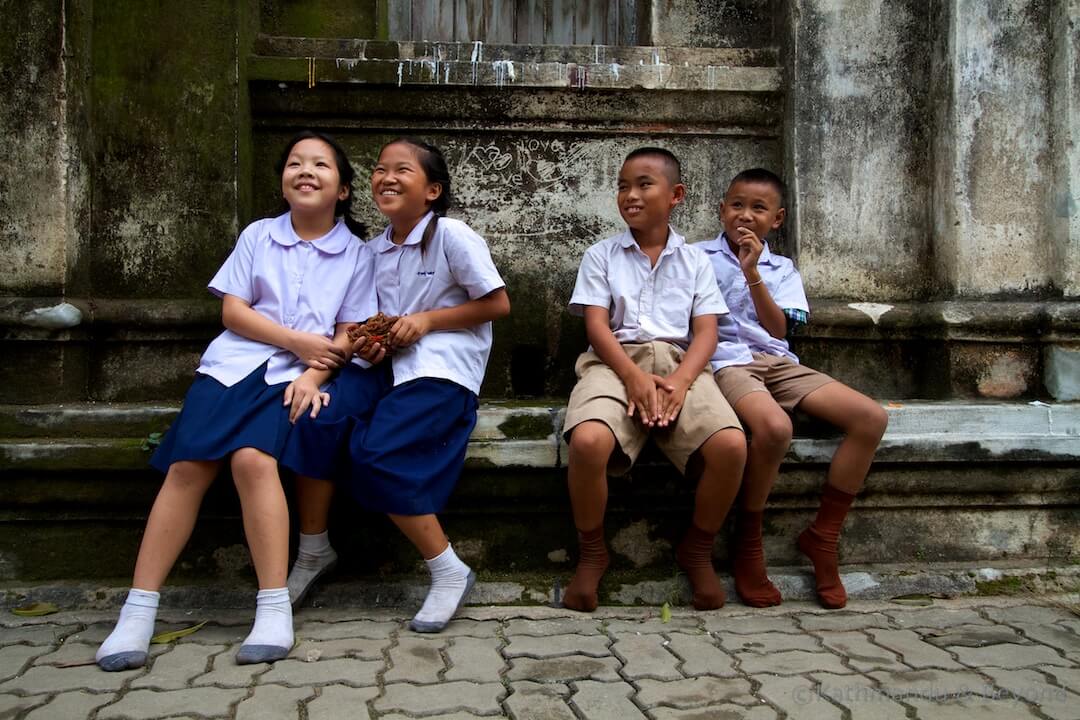 School children posing for photos at Pa Pao temple in Chiang Mai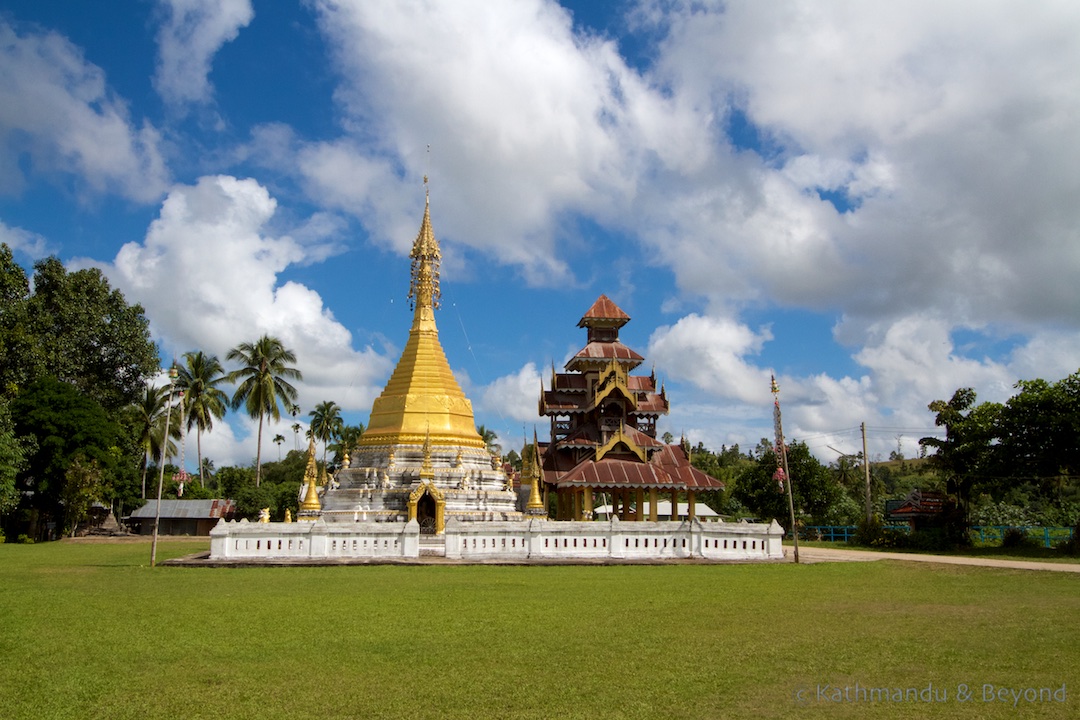 Wat To Phae in Khun Yuam
A few days before Christmas we flew back to the UK where we celebrated Christmas with our families for the first time in 5 years. We saw in the New Year with friends in Marlow and as soon as my new passport arrives we'll be heading off again. And whilst 2013 saw us a bit more static than previous years it gave us the opportunity to delve deeper into the places where we were based as well as refresh our bank balance for more travels!
We intend to make up for it in 2014 so watch this space for our upcoming travel plans. Mark has his eye on achieving his 100 real countries goal!
Here's to a wonderful 2014 wherever it takes you!
If you are on any of the various social media channels listed please do follow us; we would really appreciate it. If not, you can subscribe to get an email notification when we post something new. As always, there are more photographs of all these destinations in our photo galleries.