Photographs that show Romania's diversity and to inspire you to visit
Romania blends the perfect cocktail for us and our particular interests. If you know our travel blog well, you might not believe us when we say that we do like nice scenery and medieval old towns. Romania is packed to the rafters with both of these and standout old towns include Sighisoara, Brasov and Sibiu. And although we've seen much of Romania's glorious countryside from the window of a bus or train (we really do need to hire a car next time we return to Romania!), we did spend a few days exploring the Danube Delta which we would say is singularly the highlight of our list of places to visit in Romania.
But, and again you will have more than an inkling of this if you know our blog, we also like seeing the more gritty side of anywhere we visit: street art, socialist-era architecture, housing estates and abandoned locations, etc. are all always on our list.
Romania has plenty of abandoned places but we've never had that much luck visiting any of them. We just couldn't get to the more remote locations on public transport and, in the cities, all of the abandoned buildings were fitted with surveillance cameras and/or were guarded, normally by an on-site vicious-looking dog!
We have had more success with street art and communist-era architecture, however. Both Bucharest and Brasov have lots of top-drawer murals and street art that is worth checking out and pretty much every city and town we have been to in Romania has a new, concrete-dominated part of town that was mostly erected when the country was officially the Socialist Republic of Romania (1965–1989).
Pretty and ugly (or is it ugly-pretty!) in the one country: that suits us down to a tee and Romania is a real winner for us personally. But, don't take our word for it. Check out our list below of best places to see in Romania. We accept that the ugly of ugly-pretty isn't to everyone's tastes but pretty in Romania is really pretty and that is reason enough, in our opinion, to go see what this "island of Latins surrounded by a sea of Slavs" has to offer.
Constanta
We only really need to give one reason to visit Constanta and that's to see its glorious Art Nouveau style former casino. Perched on the edge of the Black Sea, it is a marvellous sight that is worth seeing in both the morning and afternoon light. But, as a bonus, it just so happens that Constanta is generally a great city that deserves at least one full day of anyone's time. As well as a decent beach within the city limits, Constanta, (spelt Constanța in Romanian and pronounced Constanza), has a lively old town where the world and his wife seem to congregate on a summer's evening, a (recently renovated) seafront promenade and a good mix of architectural styles, which includes art deco and Islamic architecture as well as a good smattering of structures from Romania's socialist period.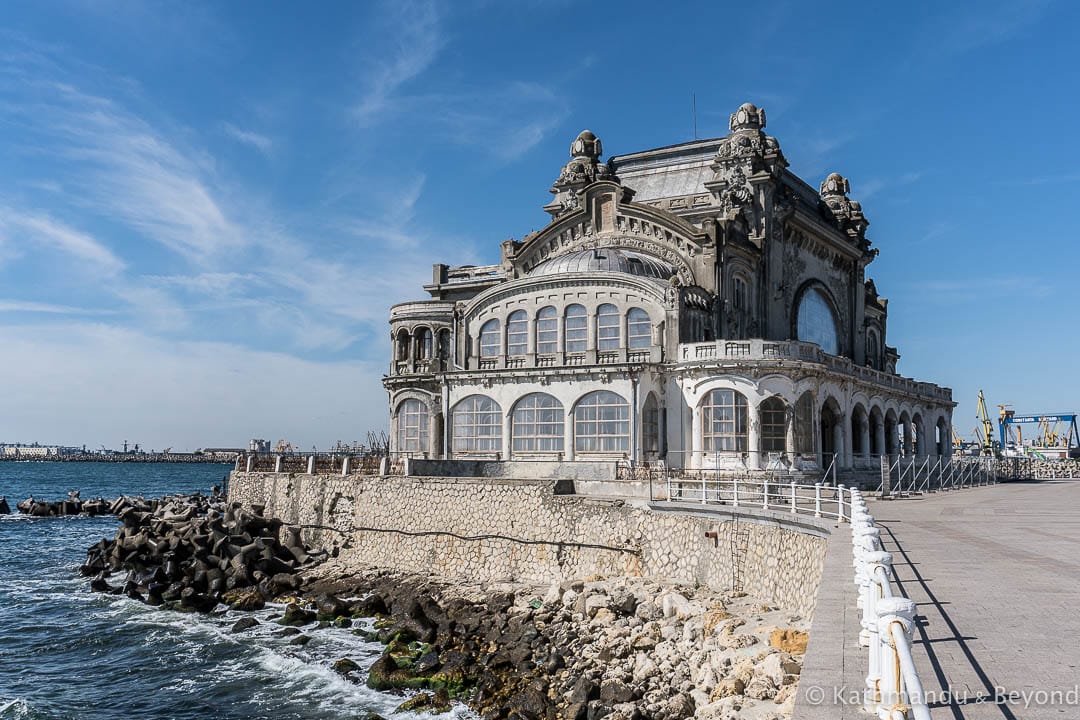 The former casino in Constanta
City beach, Constanta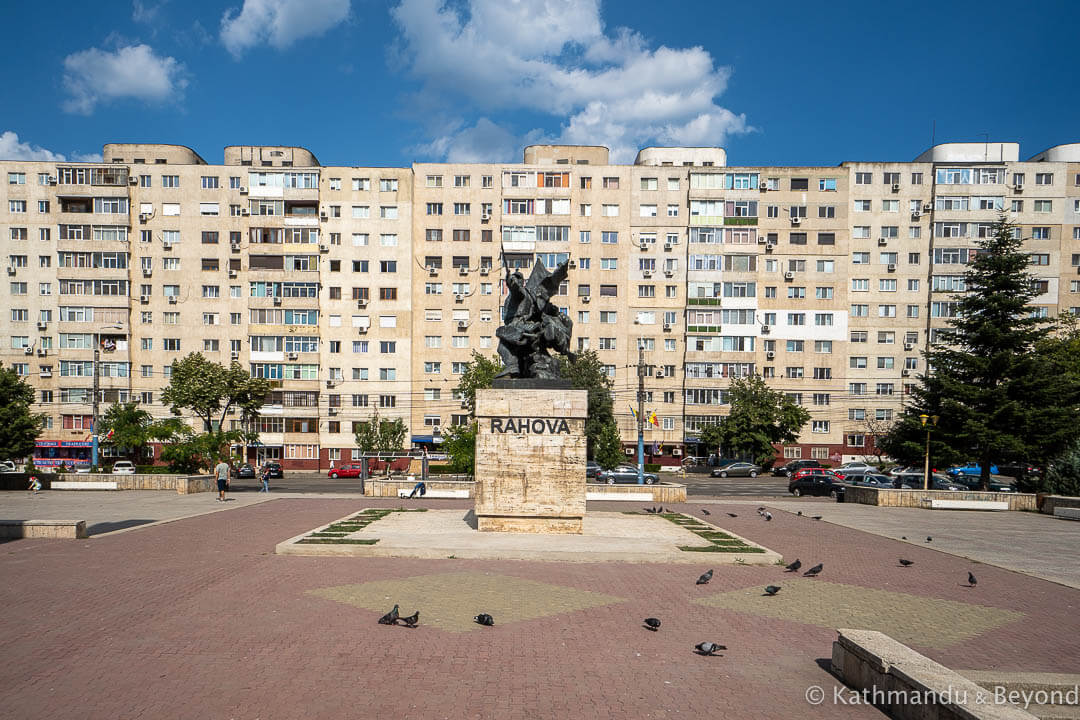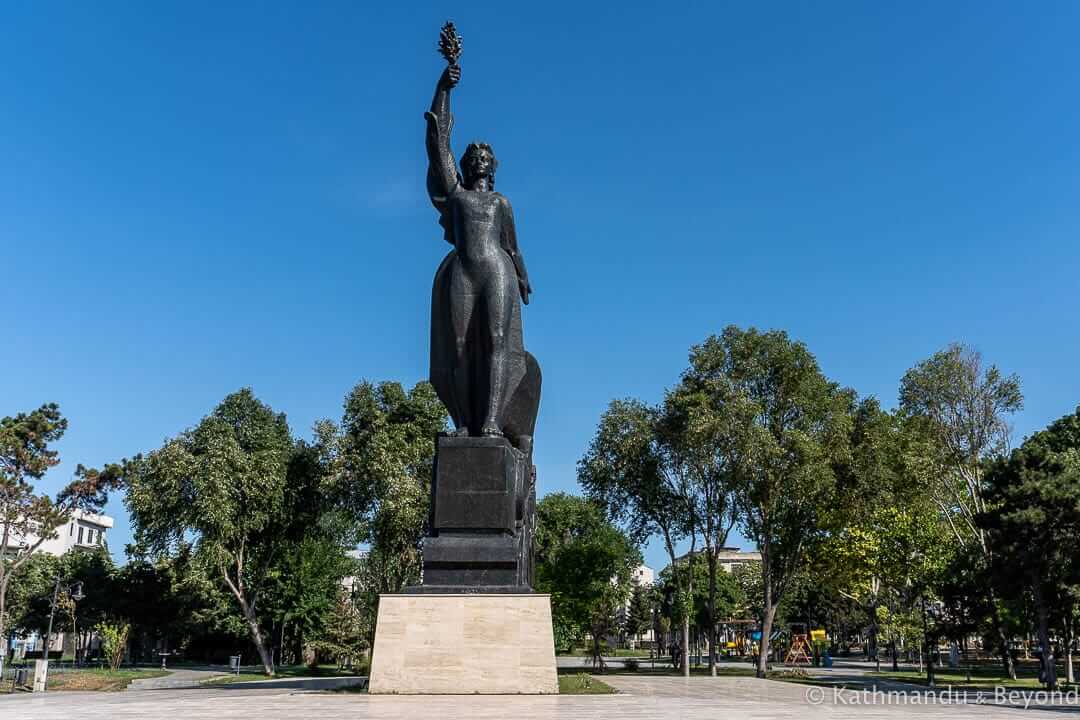 Above: examples of Socialist-era architecture and monuments in Constanta
Sighisoara
The quintessential Transylvanian town and one of the prettiest places to visit in Romania, Sighisoara is so gorgeous that it has gorgeousness oozing out of its pores! The walled old part of Sighisoara, which is listed by UNESCO as a World Heritage site (one of eight UNESCO sites in Romania), is full of brightly painted houses, churches and cobbled streets. In fact, everything you need to get your medieval-city-fix is right here on tap. Sighisoara is definitely on the tourist circuit and can get very busy during the day depending on the season, but most visitors are gone by early evening and so overnighting and then getting up early to wander around, crowd-free, is a good plan.
Don't do what we did though; stay in Sighisoara for four nights. It's way too long and, for some reason, we couldn't find anywhere to hire a car to explore more of Transylvania, which was our initial idea for staying as long as we did. If you want to spend an extended period in a Transylvanian city, pick either Brasov or Sibiu, where there is more going on and it is probably easier to hire a car!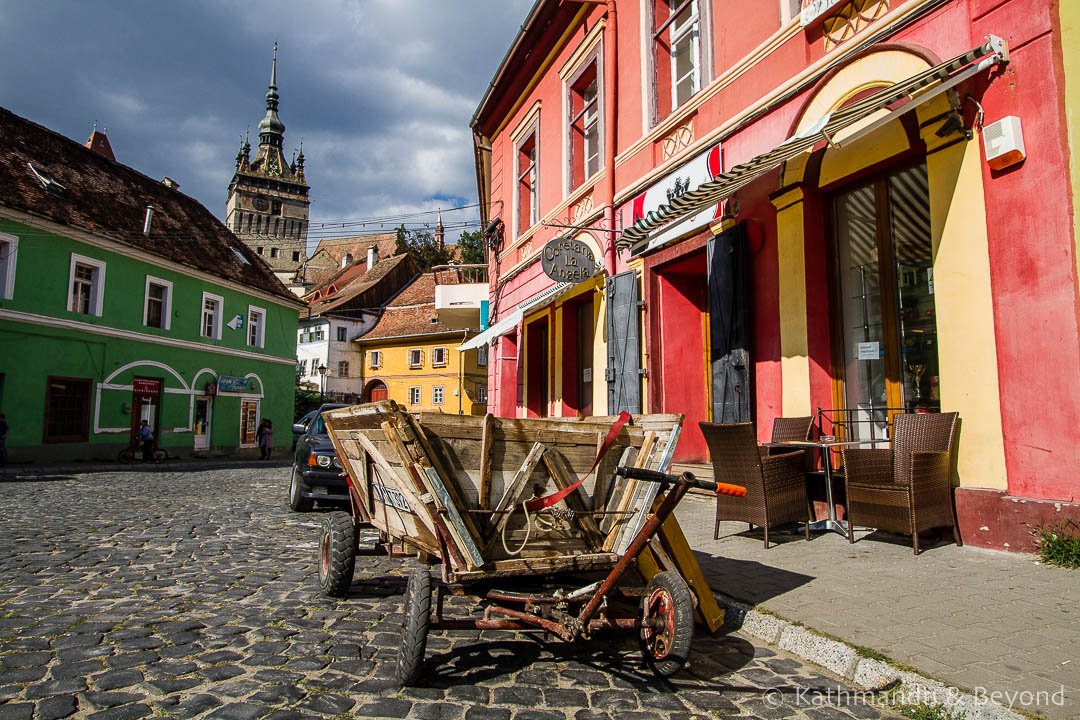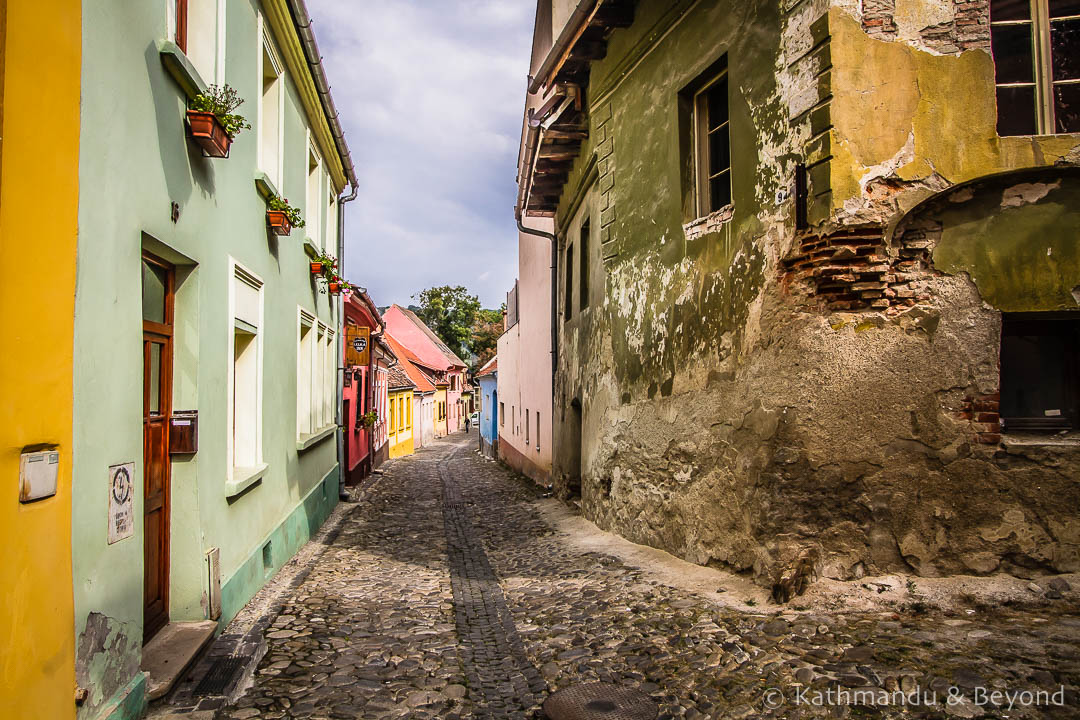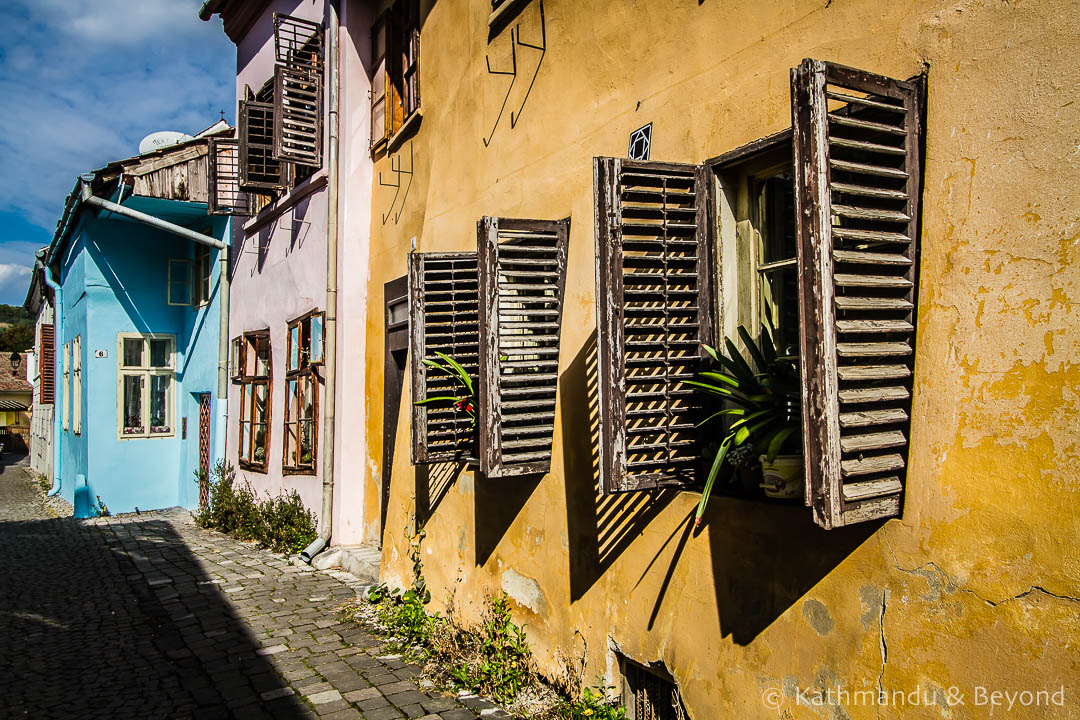 Above: Sighisoara old town
Danube Delta
The whole experience of visiting the Danube Delta is fantastic, and if you're planning to visit Romania, we would strongly recommend trying to fit the region into your itinerary. Tulcea, the gateway to the delta and the region's biggest city, is a decent place to spend a night or two and the slow but peaceful ferry ride into the heart of what is Europe's second-largest river delta is more relaxing, in our opinion than taking one of the numerous speedboats that also ply up and down its main tributary. 
Then there's laidback Sulina. A good base for exploring the Danube Delta, this small town becomes packed with Romanian and Ukrainian tourists in the summer but somehow never seems that busy. The day excursions that you can take along some of the Delta's numerous canals are frustrating for non-Romanian speakers because you miss out on anything interesting the boatman might be telling you but it is definitely still worth taking one and the scenery at every turn is superb.
One thing for certain; if you do make the effort to visit the Danube Delta, you'll be one of a small percentage of overseas tourists that actually do.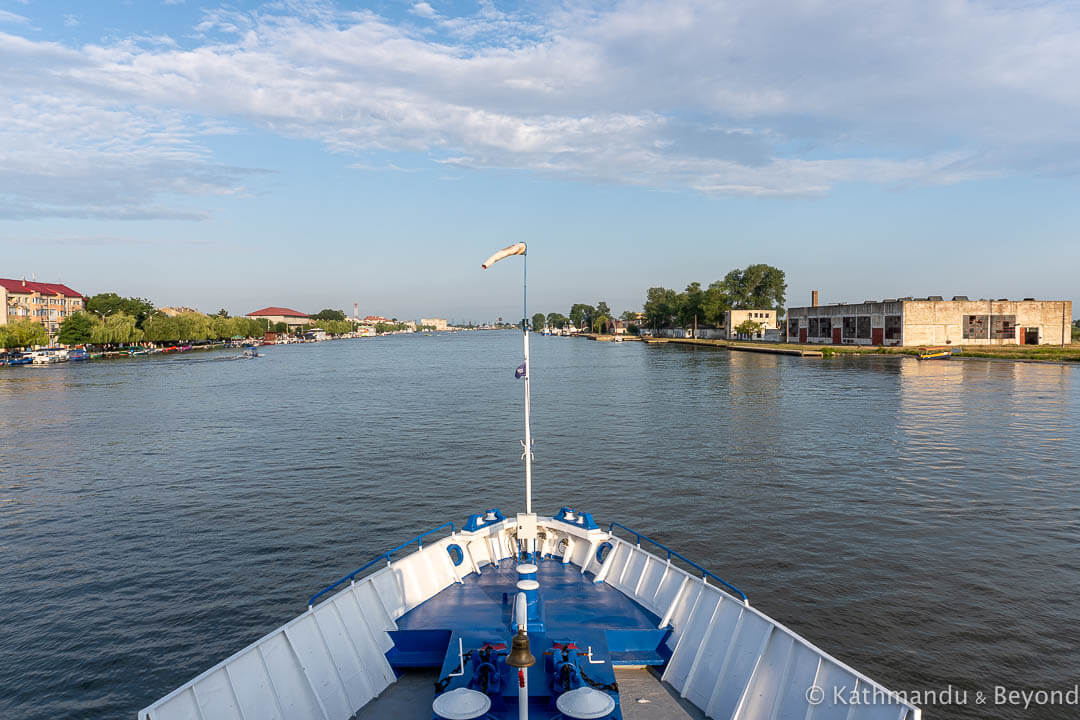 Entering Sulina in the Danube Delta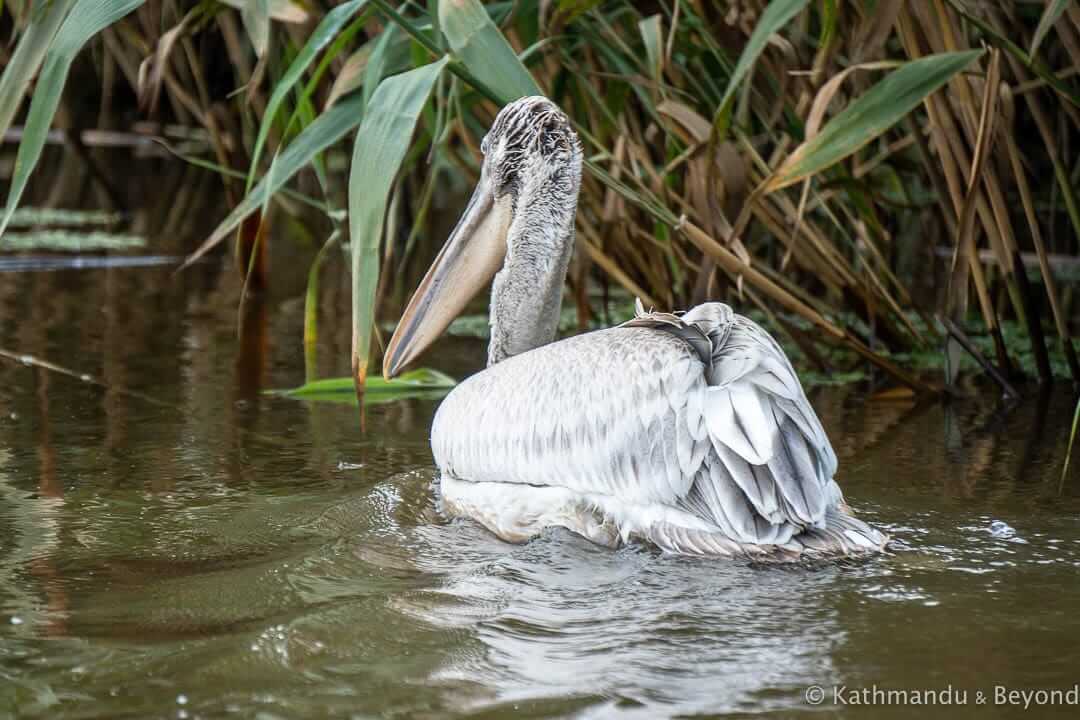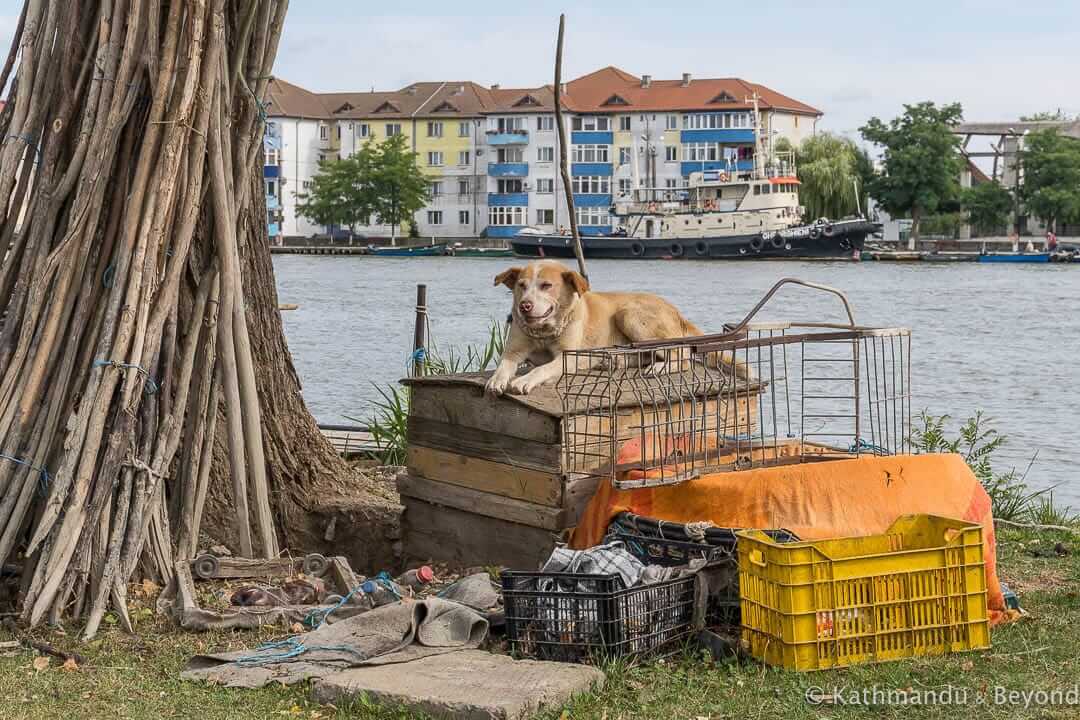 Above: wildlife in the Danube Delta (left) and Sulina (right)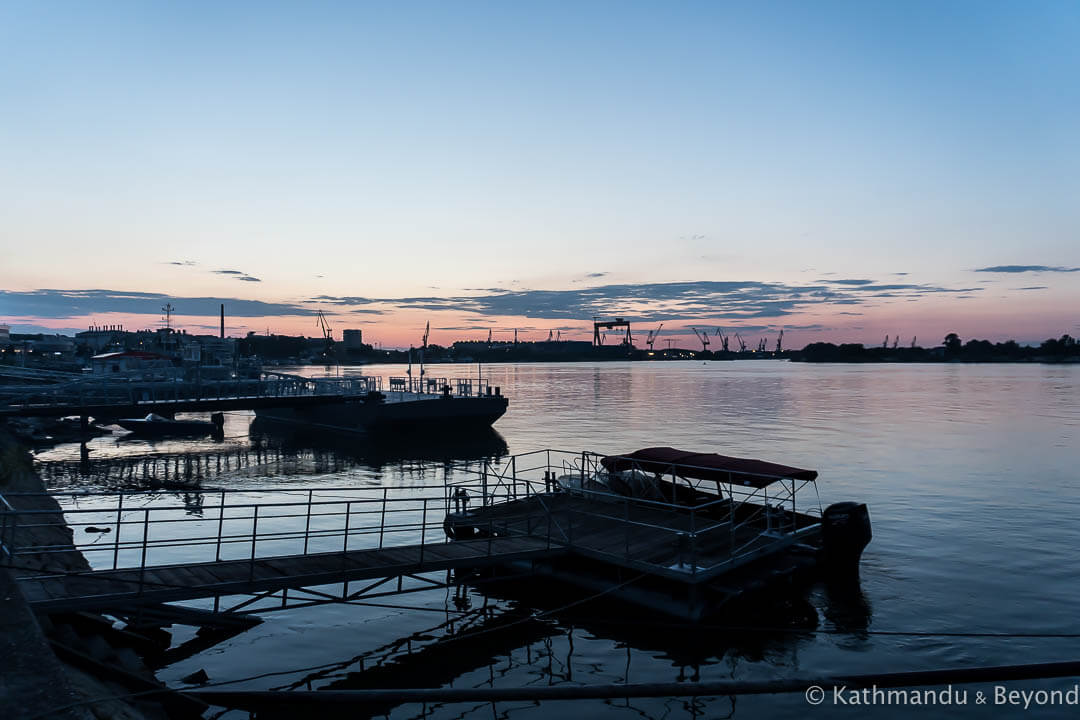 Tulcea Harbour
Alba Iulia
If you want to get off the beaten track in Romania, head to Alba Iulia. If all we had seen of Alba Iulia was its very retro and very pink bus station on the outskirts of the city, we would have still said it was worth going there but Alba Iulia also has an impressive 18th-century citadel that is certainly worth visiting. Alba Carolina is the largest citadel in Romania and is one of the few places where we wish we had a drone – the seven-point star-shaped citadel looks really impressive from above!
Away from the fortress, Alba Iulia is a typical Romanian town and a great place to experience local culture. If you need some more ideas on what to do in Alba Iulia (and a local map), we found the Visit Alba Iulia tourist information office at the citadel incredibly helpful.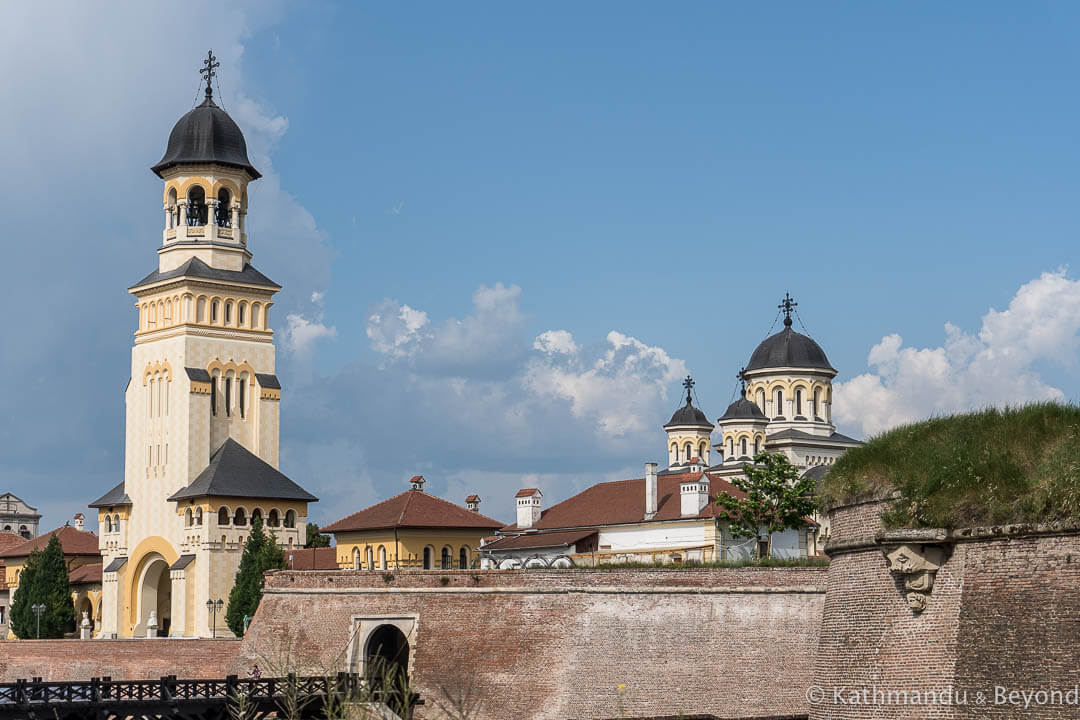 Alba Carolina Citadel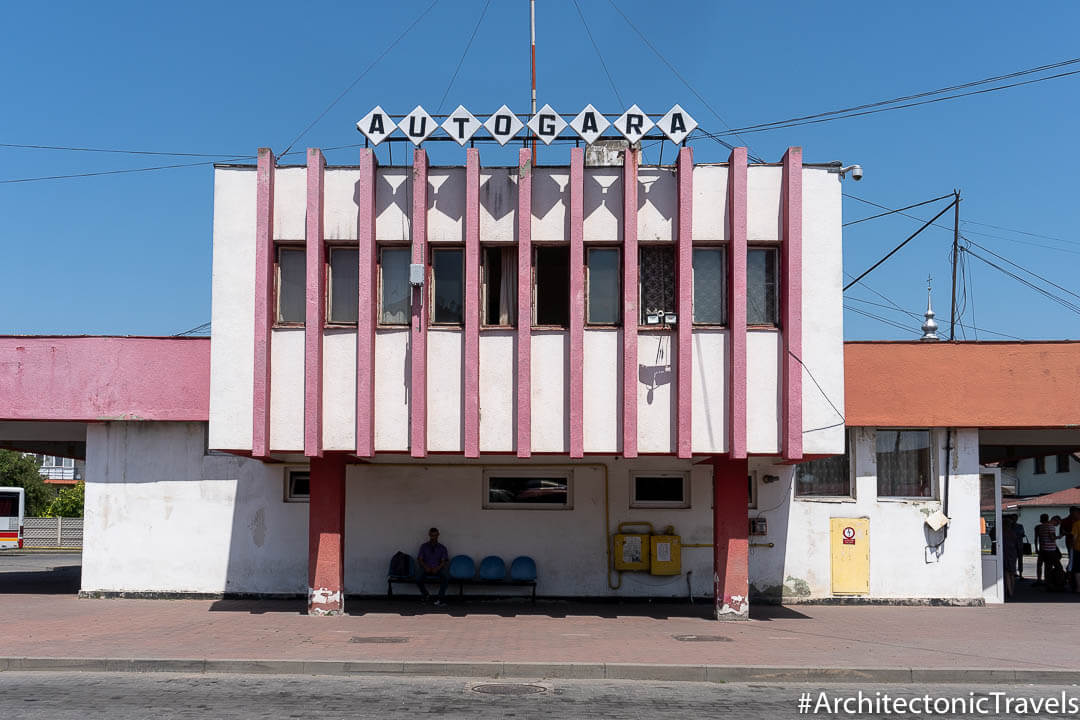 And Alba Iulia's fabulous bus station!
Bucharest
We haven't deliberately placed Bucharest this far down the pecking order but then, equally, the Romanian capital isn't an instant favourite of ours and does take a bit of getting used to. For starters, and as you might expect, Bucharest is by far the country's largest metropolis and everything is spread out. But once you've got your head around the (very good) public transport system, it is relatively easy to explore in earnest. The city's old town is a decent place to start although much of it has been given over to restaurants and bars and it's not as interesting, or authentic, as some of the other old towns mentioned in this blog post. There are plenty of grand buildings in Bucharest, as well as a sizeable number of structures harking back to the communist era. There is also some good street art and a hideous amount of cafe culture. In addition, Bucharest is home to the heaviest building in the world, the completely over-the-top Palace of the Parliament which was constructed at the behest of the former Romanian dictator and all-round nasty piece of work, Nicolae Ceaușescu.
We spent a week in Bucharest the last time we visited (July 2019) and it is safe to say that the longer you spend in the city, the more it grows on you.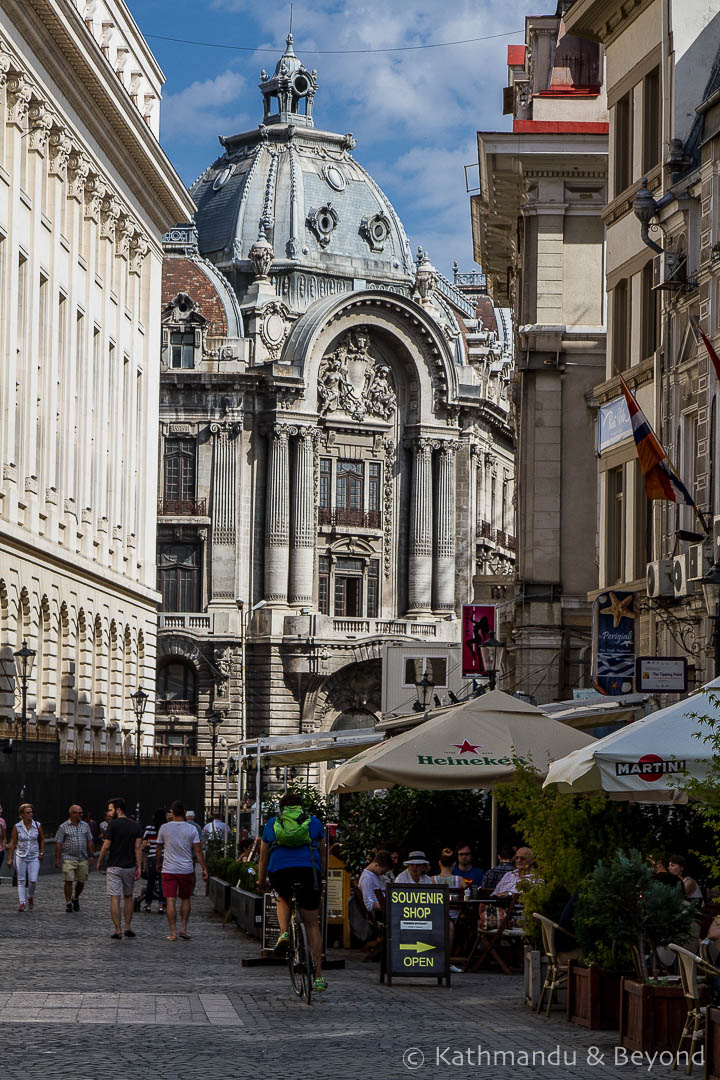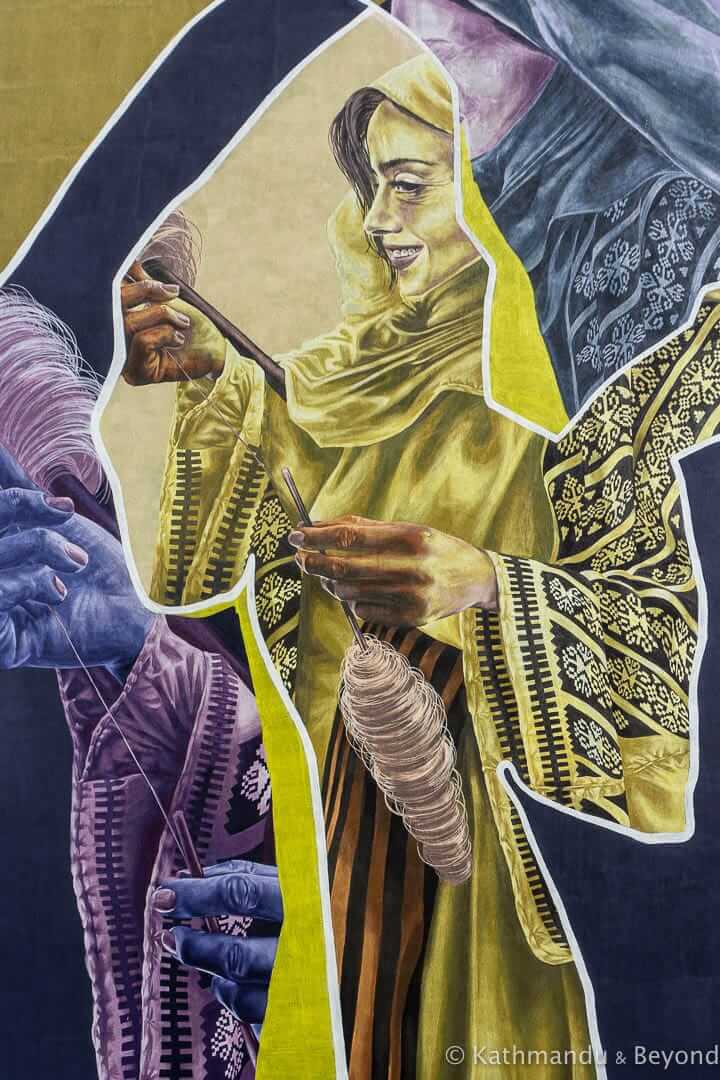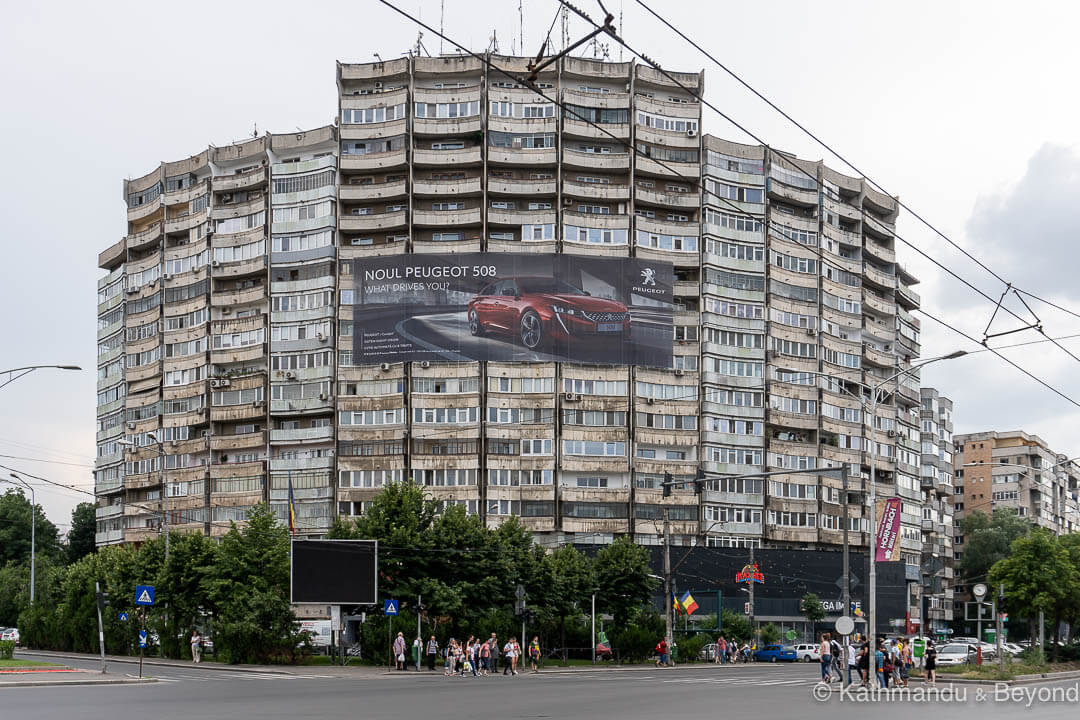 Above: the Socialist-era Collective Housing Complex 'Round Block' (Blocul Rotund)
Sibiu
Sibiu is probably the most liveable city we have visited in Romania. It is a good size (not too big, not too small); accommodation both times we have stayed there has been good value for money and the transport links to other parts of the country are generally pretty good. The city's main focal point, Mare Square, is a good place to hang out at any time of day but particularly on a warm summer's evening when everyone comes out to play! It would seem that events happen in the square regularly because on both occasions we have visited Sibiu it has been covered in marquees, funfairs and popup food stalls. We'd never knock a Bavarian beer festival, and perhaps we have just been unlucky, but it is annoying when you are trying to get a decent photo of the square which we still don't have!
And if you think you are being watched, you probably are! It may well be The Hills (that) Have Eyes in Nevada but in the Romanian city of Sibiu, it is unquestionably the houses that do …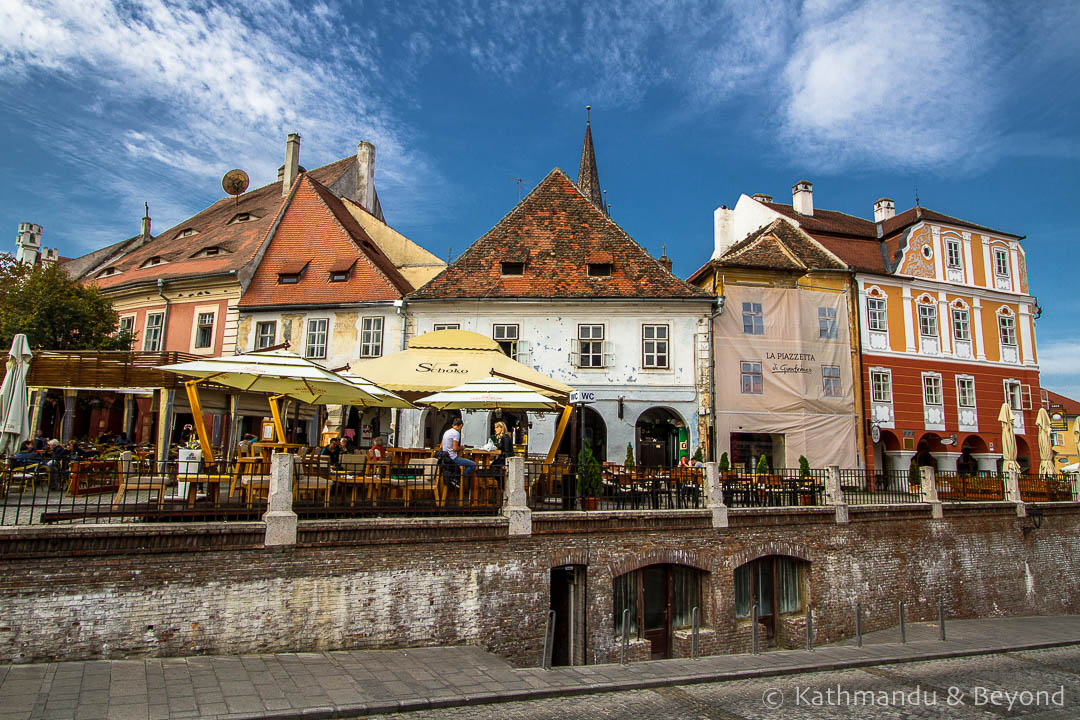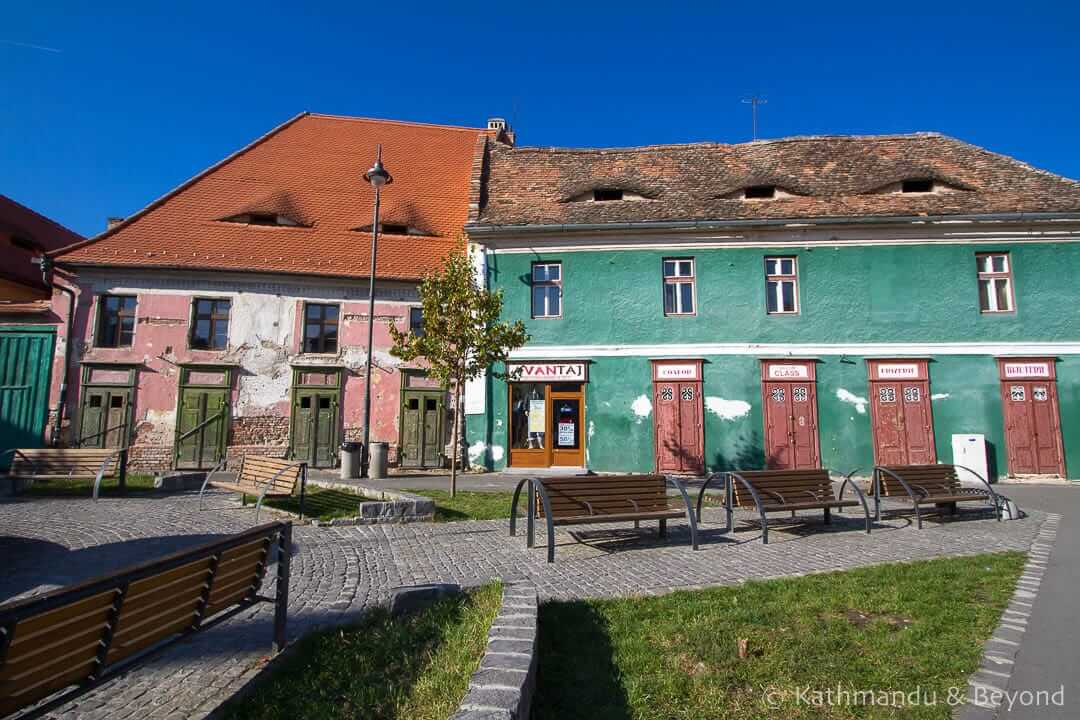 Above: Sibiu old town 
Cluj Napoca
We wanted to visit the city of Cluj Napoca because, outside of Bucharest, it has some of the best examples of socialist modernist architecture in the country. A hotel, a cinema, a telephone building and even a railway station that has now been turned into a supermarket were all on our pre-trip to-see list and we found them all. But, if this genre of architecture is not your thing, or worse still, you're currently running your nails down a blackboard because it is more preferable to reading about socialist-era architecture, then don't fret because there is other stuff to do in Cluj. For starters, there are plenty of majestic buildings in the centre of the city that will be pleasing to anyone's eye. Plus, there are great views from the top of Cetatuia Hill and the city's historic Central Cemetery is also worth exploring for a couple of hours or so. Cluj is also a university town and the bar scene during term time is great. 
Finally, it is easy to get to the bizarre underground salt-mine-turned-museum-and-theme-park at nearby Turda from Cluj and if you're up for a bit of hiking, Turda Gorge is not too far away either.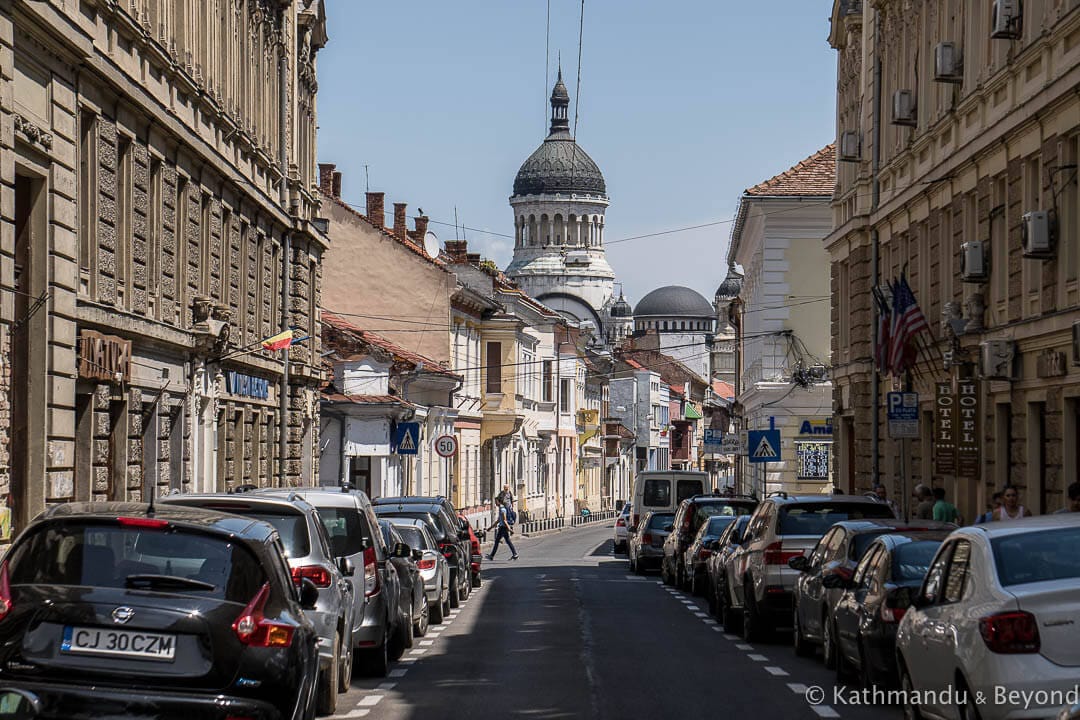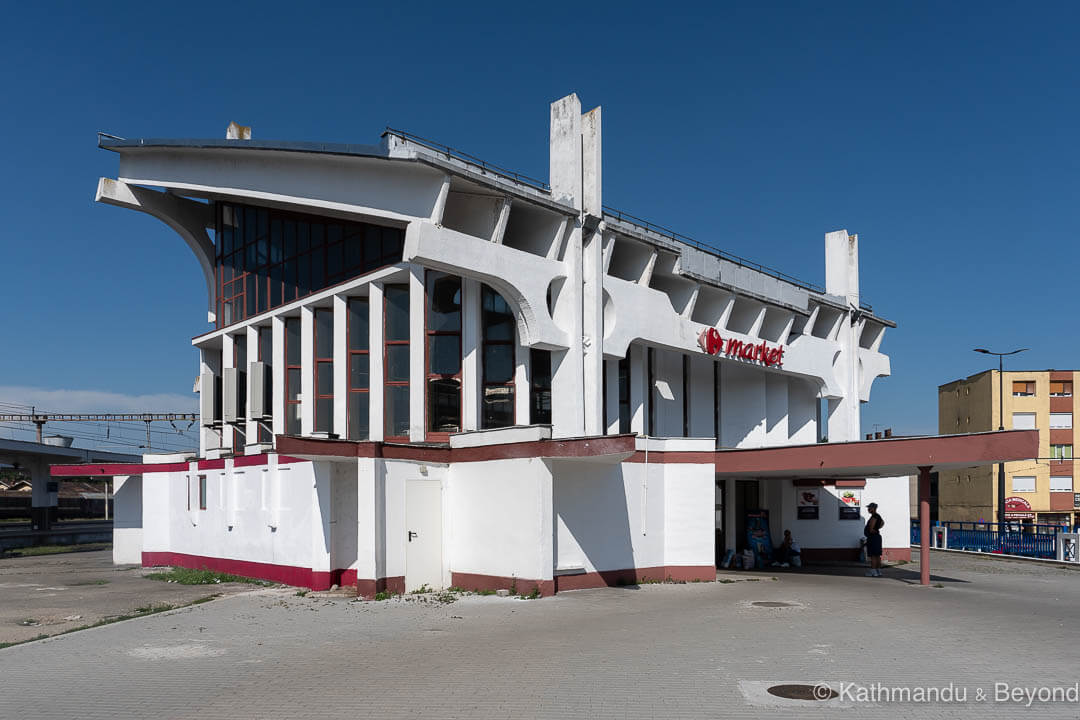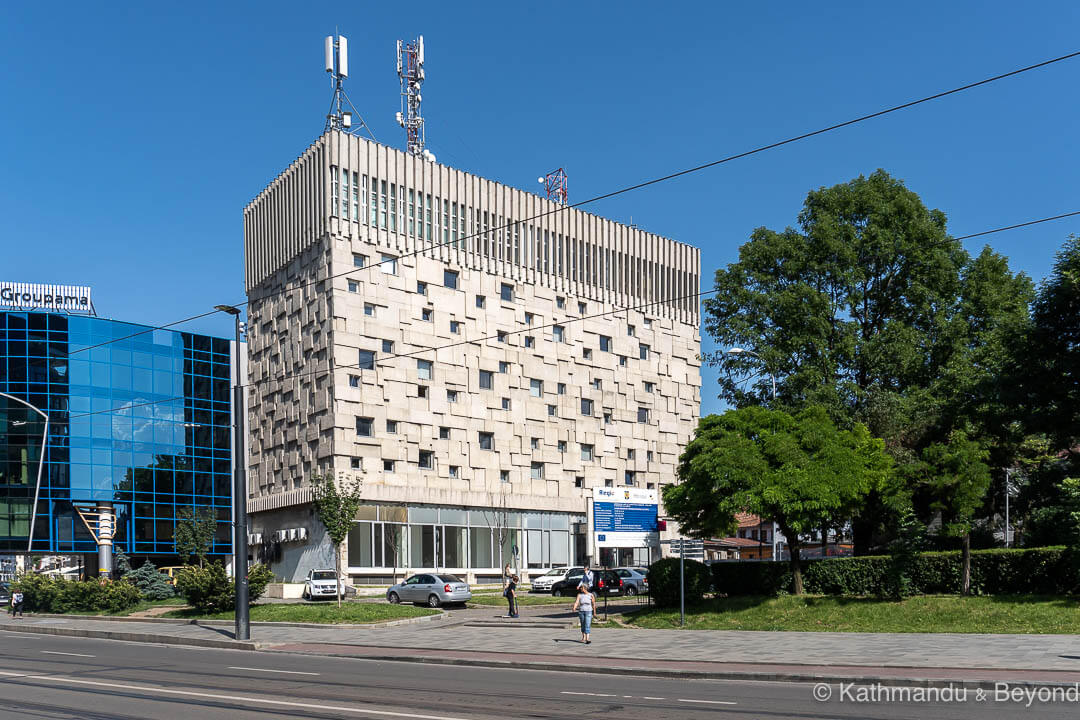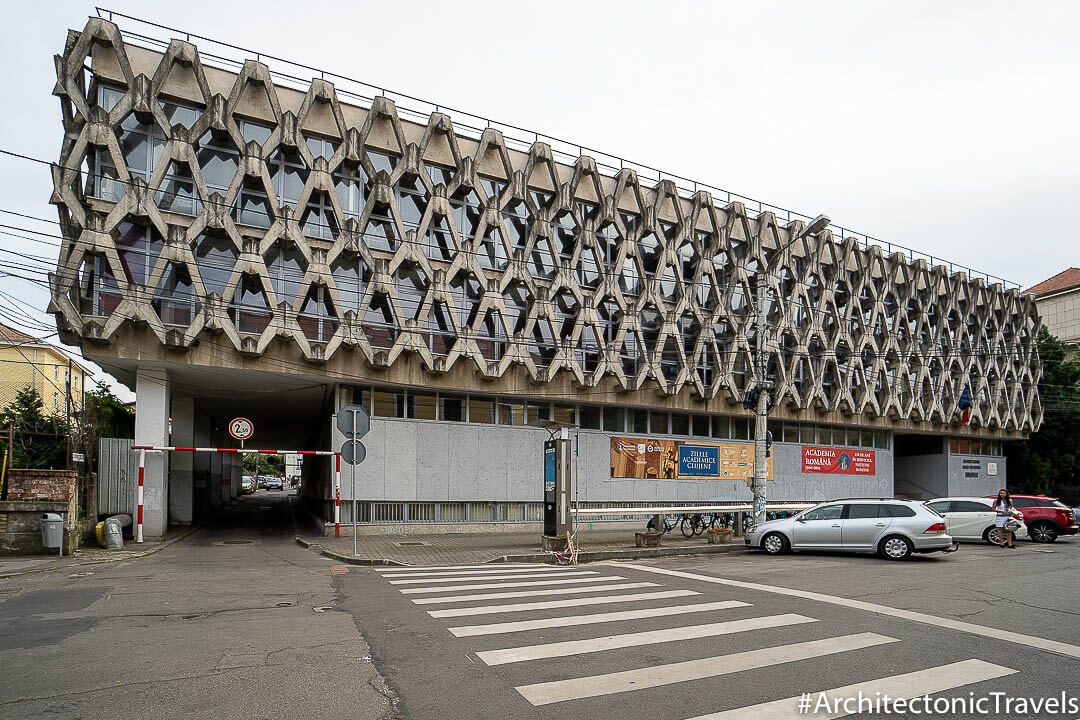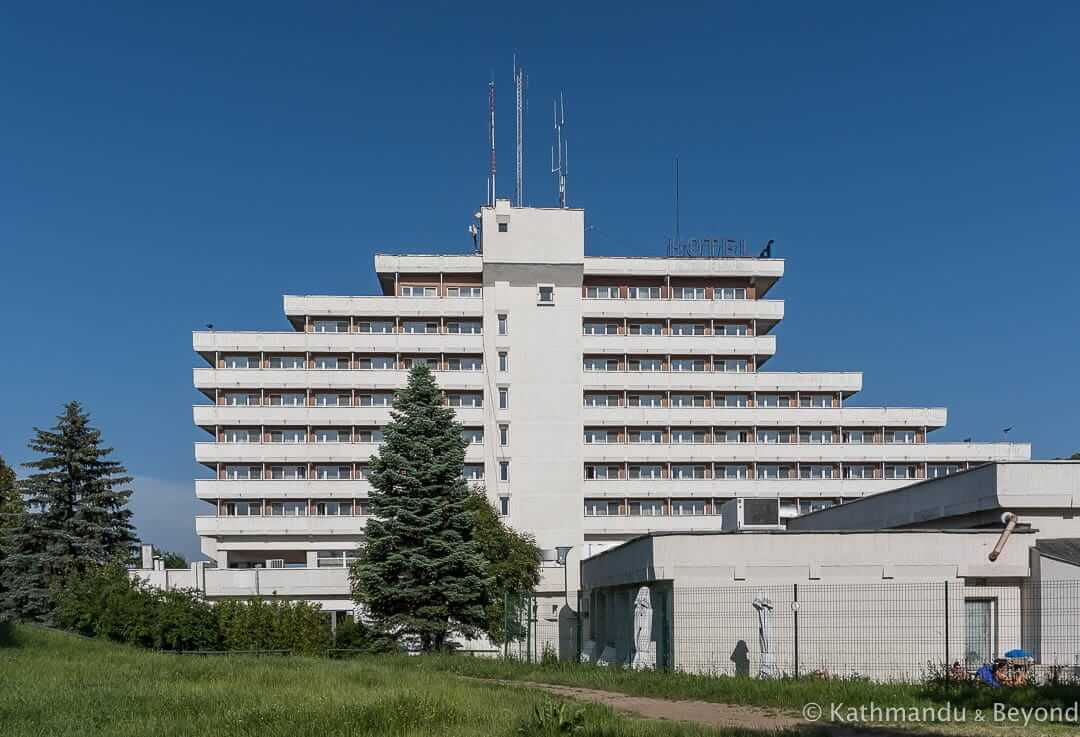 Above: examples of Socialist-era architecture in Cluj Napoca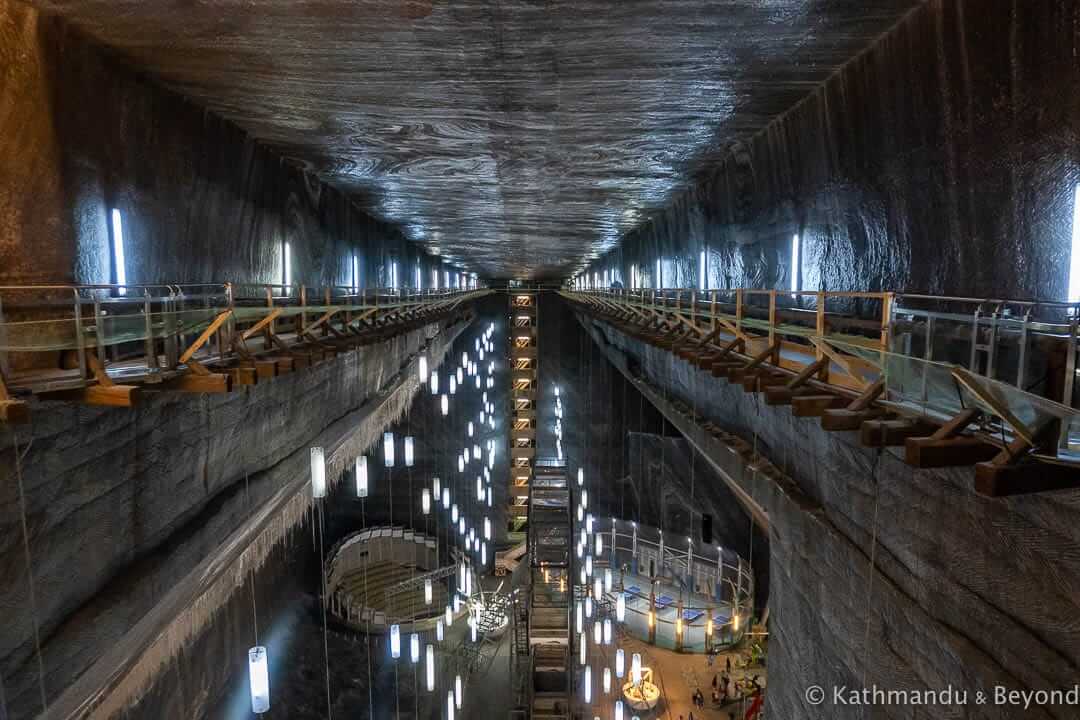 Turda Salt Mine
Timisoara
There's plenty of things to occupy your time in Timisoara. For starters, Romania's third-largest city doesn't have one but two extremely well restored public squares. The baroque Catholic cathedral is one of a handful of impressive churches that are worth seeing, plus the city has lots of green space, cafe culture and some good street art scattered about the place.
But, for us, the most compelling reasons to visit Timisoara are connected to the 1989 revolution, that started in the city and escalated countrywide, thereafter. The excellent Permanent Exhibition of the 1989 Revolution museum is a must-see. If you want to delve deeper, there are also several memorials throughout Timisoara that commemorate key events at that time. For a small fee, you can get a brochure (in English) from the museum that includes a map of their locations and also explains the significance of each one. Bank on at least half a day if you want to find them all.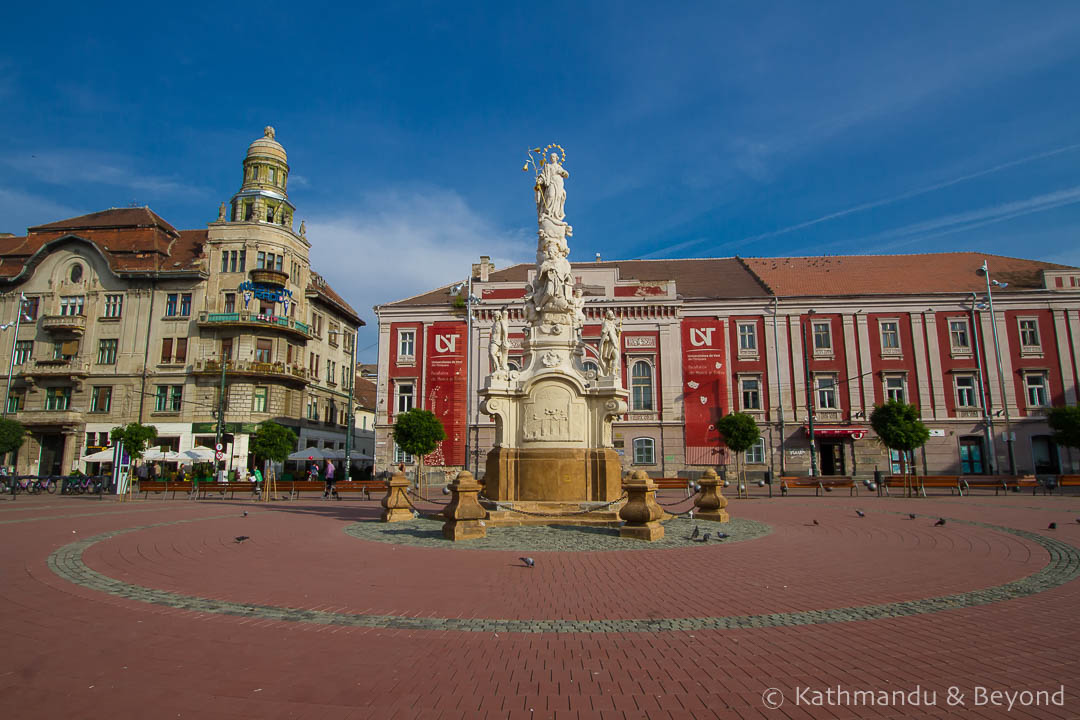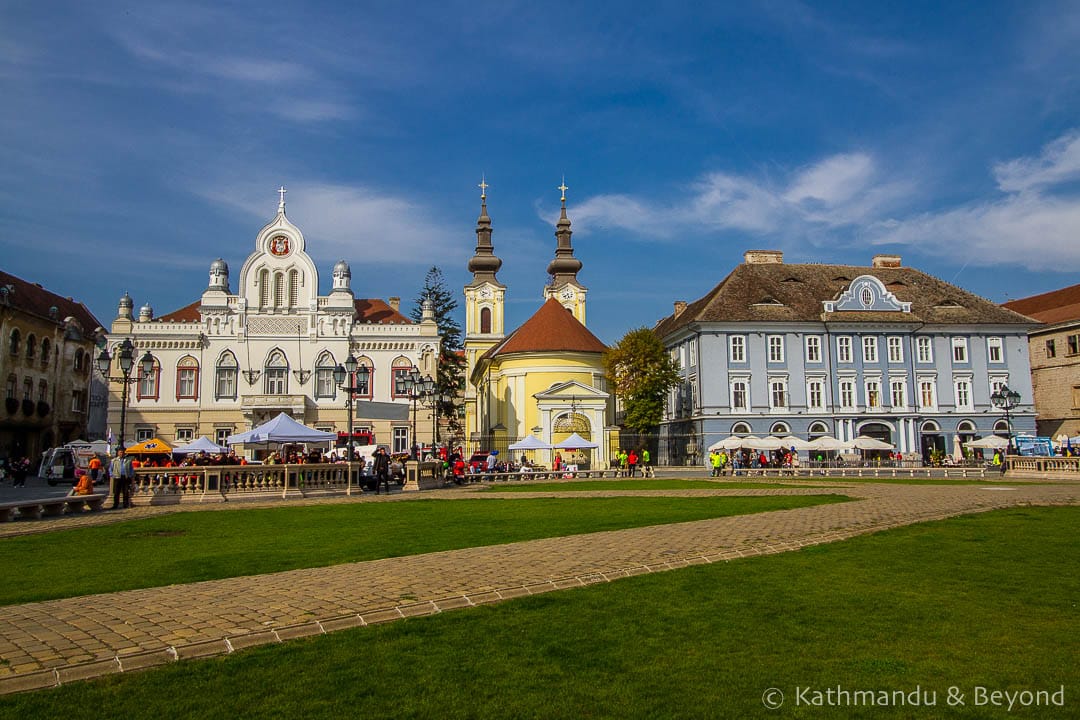 Above: Libertatii Square (left) and Unirii Square (right)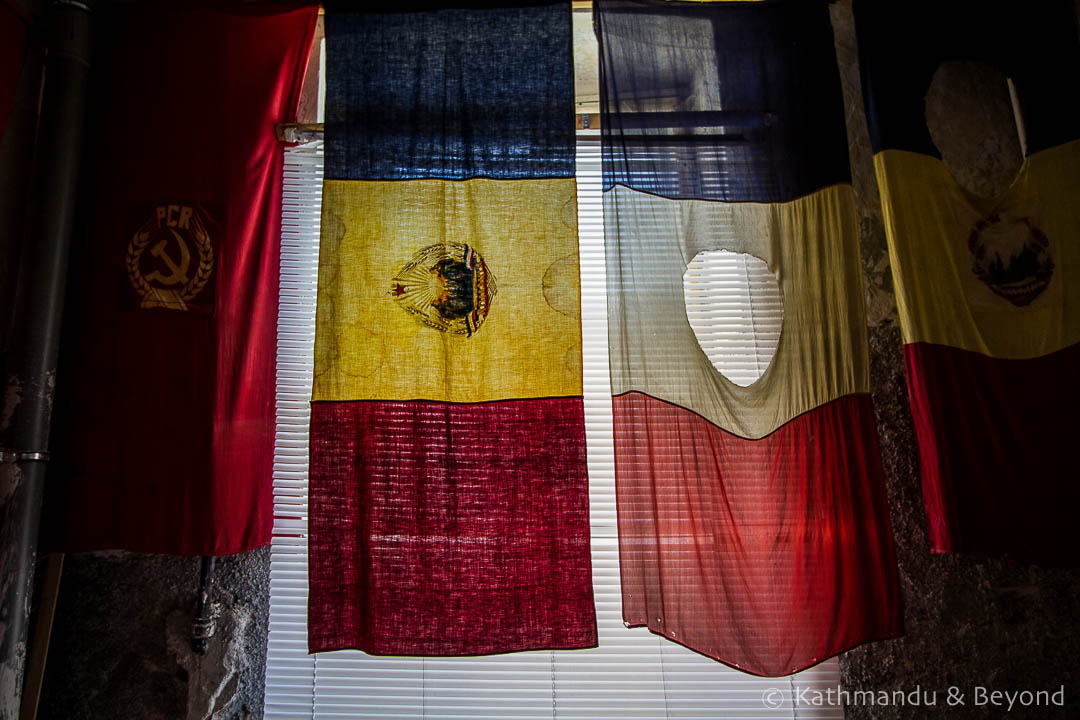 Permanent Exhibition of the 1989 Revolution Museum
Hunedoara
If you want to visit a castle that is off the beaten track in Romania, head to Hunedoara. With high entrance fees, camera restrictions and generally a heap of people at every turn, we have never been that bothered about seeing Transylvania's legendary medieval castles. We will probably never visit Bran Castle, aka Dracula's castle, nor the one at Peles, for example, but when we saw photos of Corvin Castle in Hunedoara we knew we wanted to see it for ourselves and, what's more, we ideally wanted to see it in moody light. As you can see from the photo below, we got lucky with that request and the Gothic turrets and fairytale-like facade looked otherworldly. We were also rather taken with the unusual Steelworks Monument, which we had to pass en route to the fortress, and the now-abandoned train station.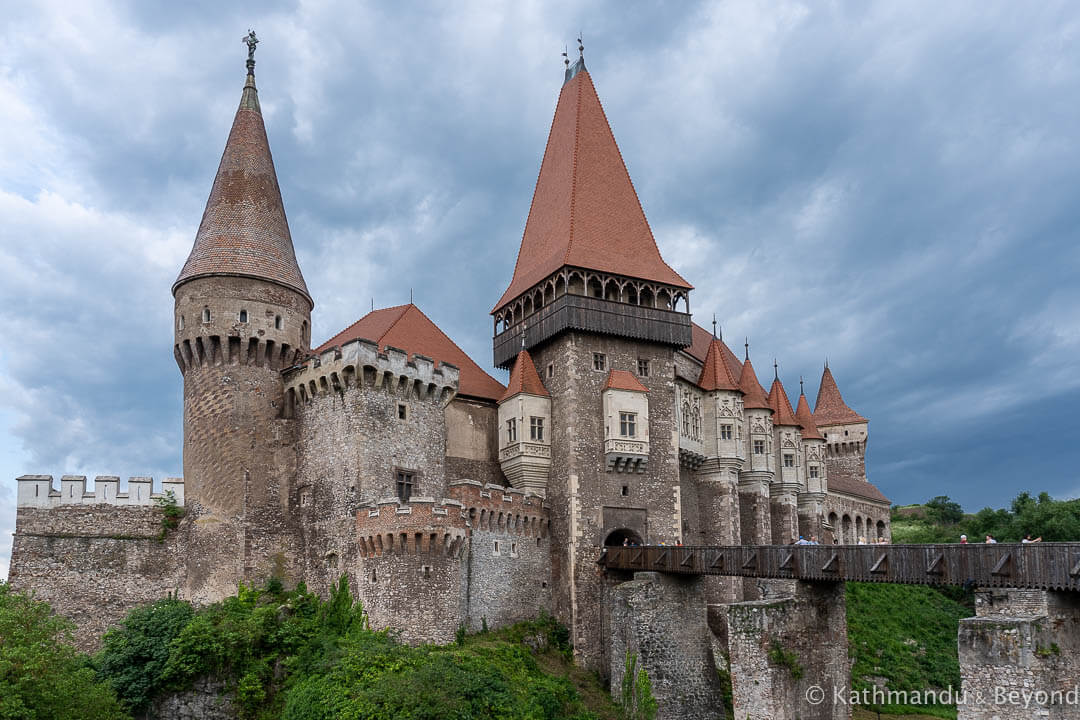 Corvin Castle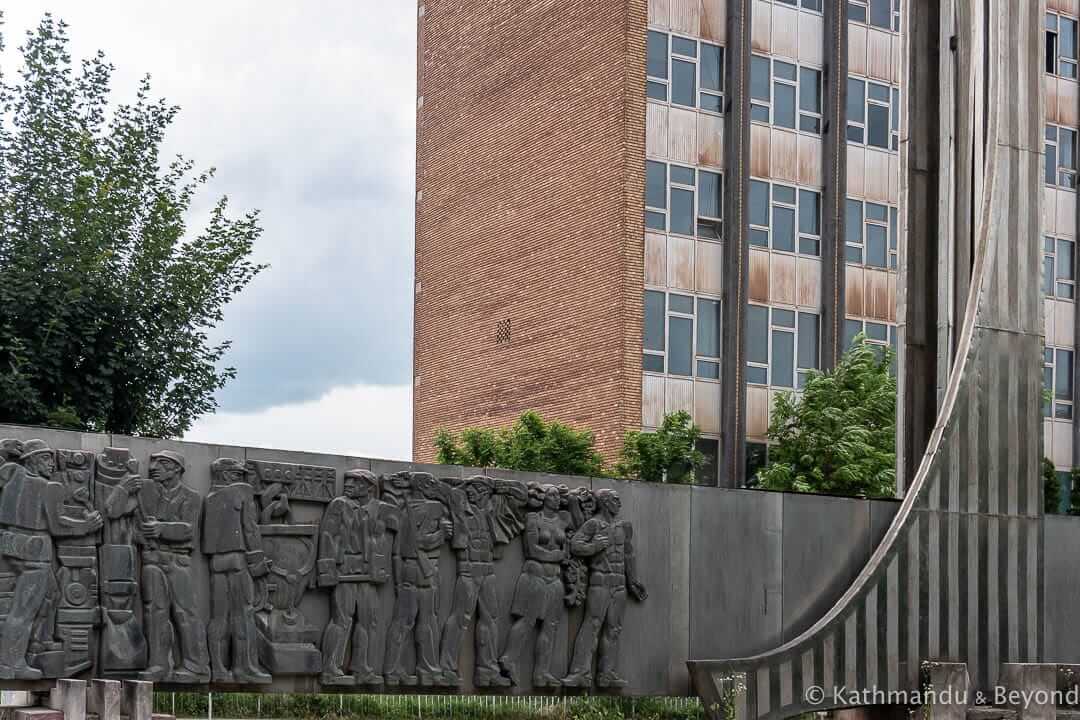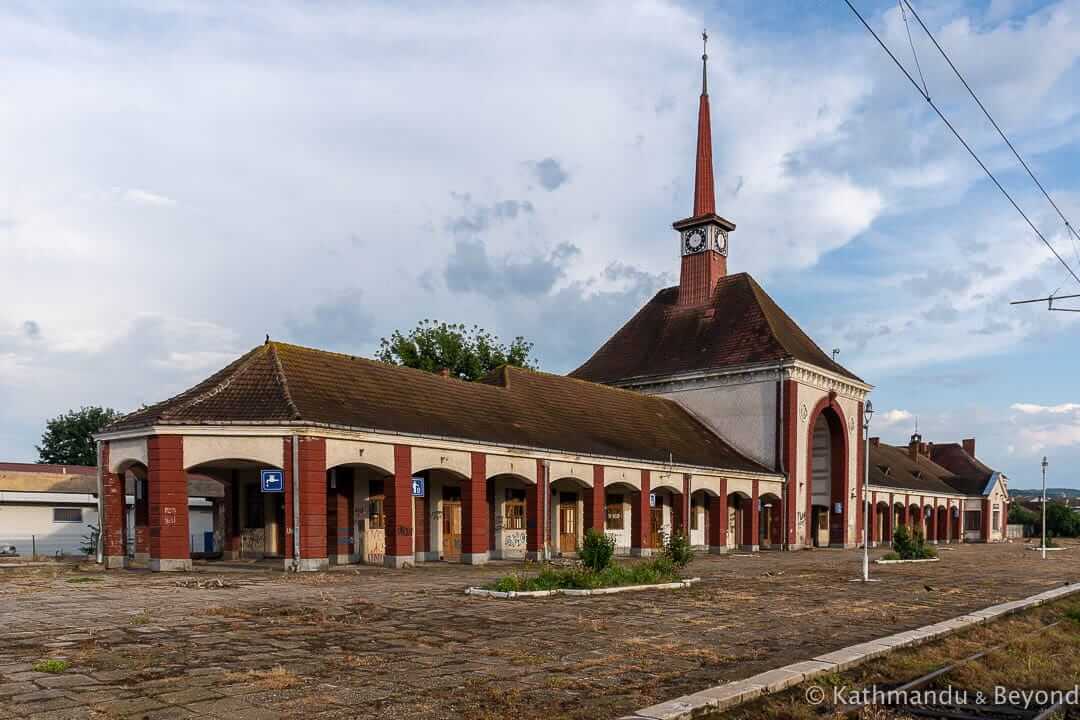 Above: Monument to Steelworkers (left) and Hunedoara Train Station (right)
Brasov
It is difficult to communicate the virtues of Brasov without starting to sound like a travel brochure (or worse, a travel blogger :-)). But then again, sometimes brochures and bloggers are right (we hope so, we used to write travel brochures for a living and we now run a travel blog!): the main square in Brasov is striking, the streets in the old town are delightfully cobbled, the mountain backdrop is majestic and the pastel-coloured buildings are extremely photogenic.
Brasov is a good-looking city and it is also a good place in which to spend more than the necessary amount of time to see the main sights. What's more, if you can plan your visit in the shoulder seasons (April-May and September-October), the weather might be a little mixed but generally, it is fine and you will avoid masses of other tourists because most of those who visit Romania have Brasov on their itinerary.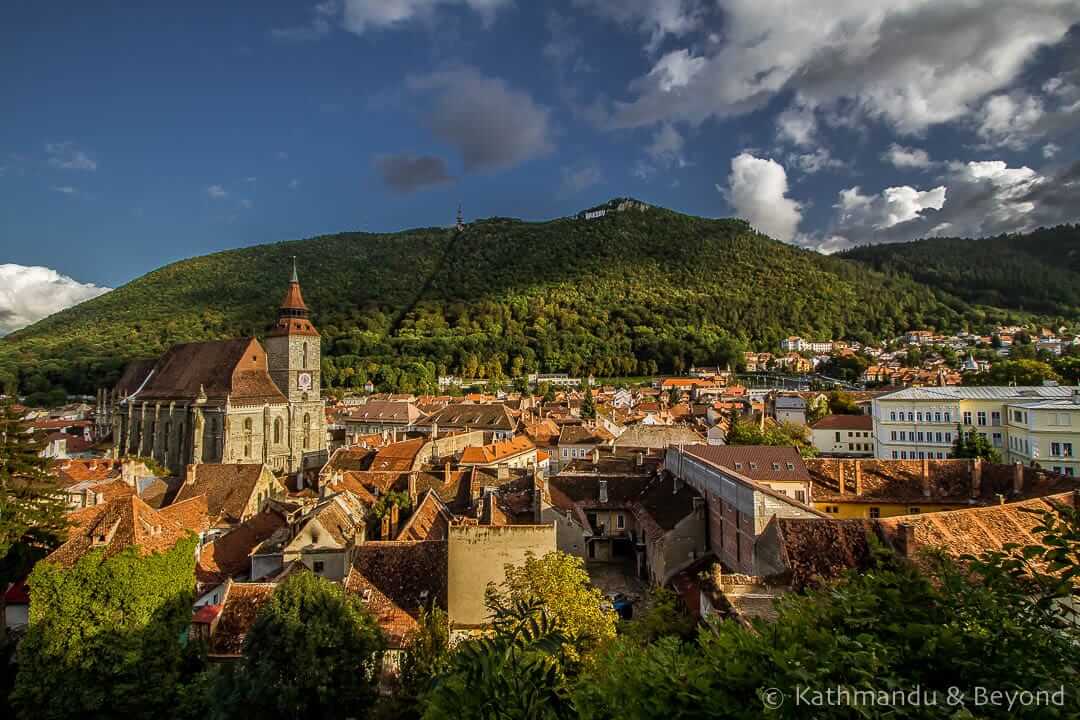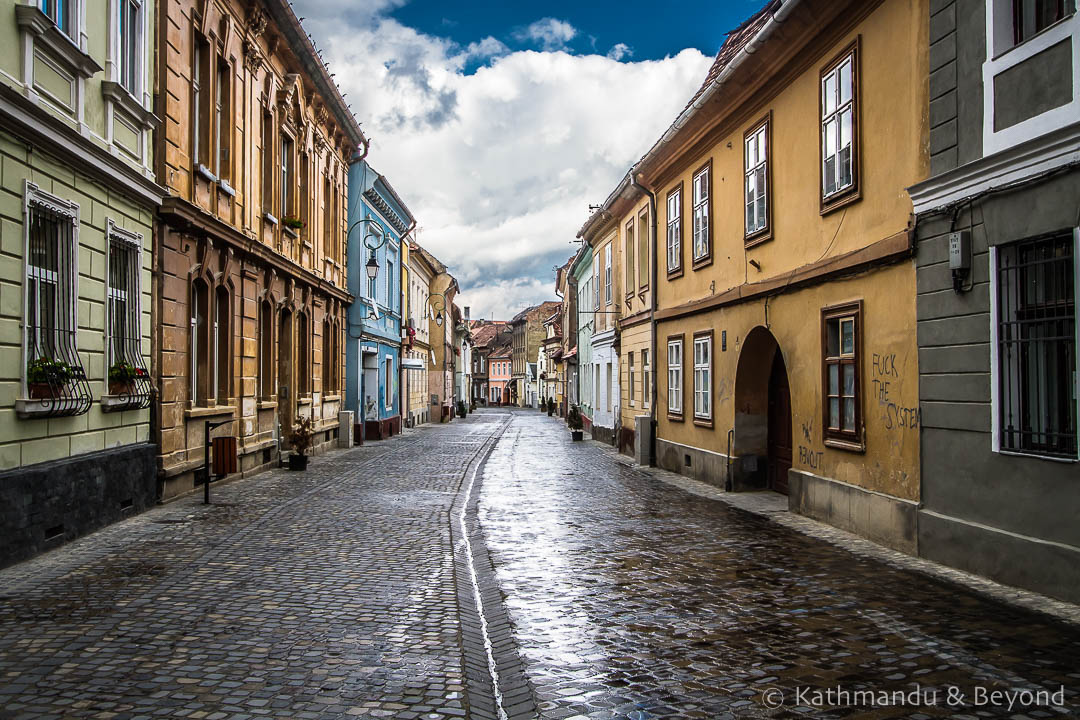 In Summary
There is lots to see and do in Romania and it is one of the most diverse countries in the Balkans/Southeastern Europe. Accommodation may be a bit more expensive than in neighbouring countries, and public transport for getting around the country (not within cities limits) can best be described as random and confusing but, these two negatives aside, there are some incredible places to visit in Romania and it is a superb destination to spend time in. If you are looking for ideas on where to go in Romania, we hope our suggestions have inspired a trip.
---
---
ARE YOU PLANNING A TRIP TO ROMANIA? PIN THIS POST FOR THE BEST PLACES TO VISIT IN ROMANIA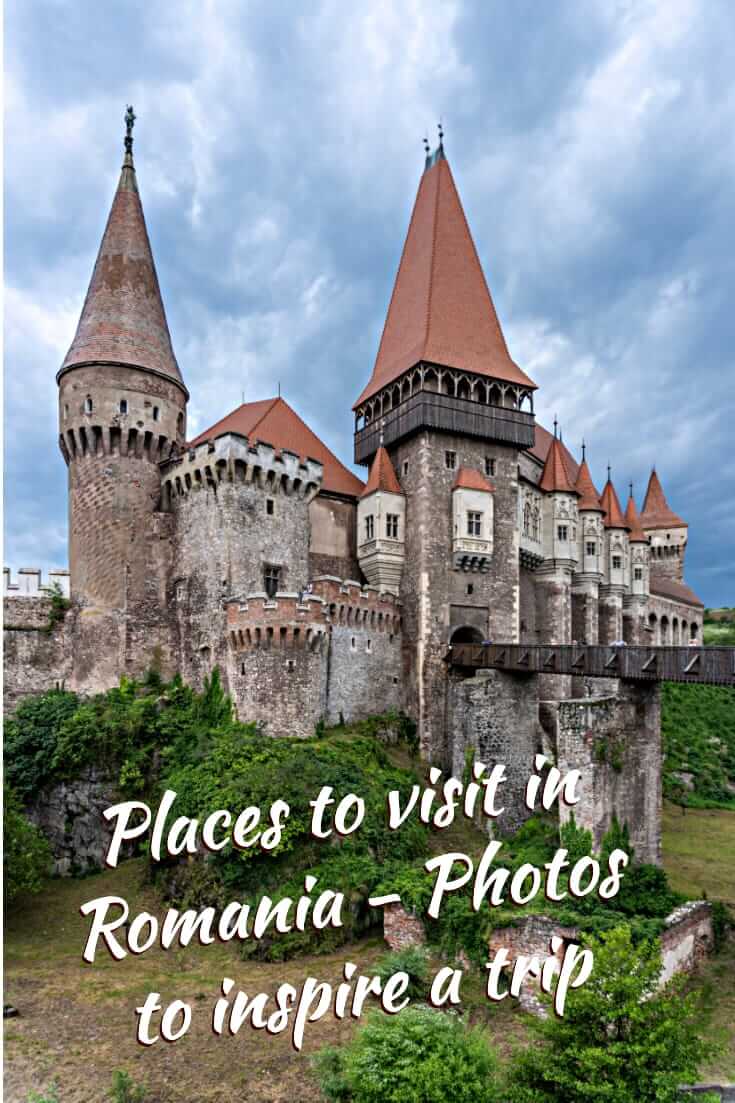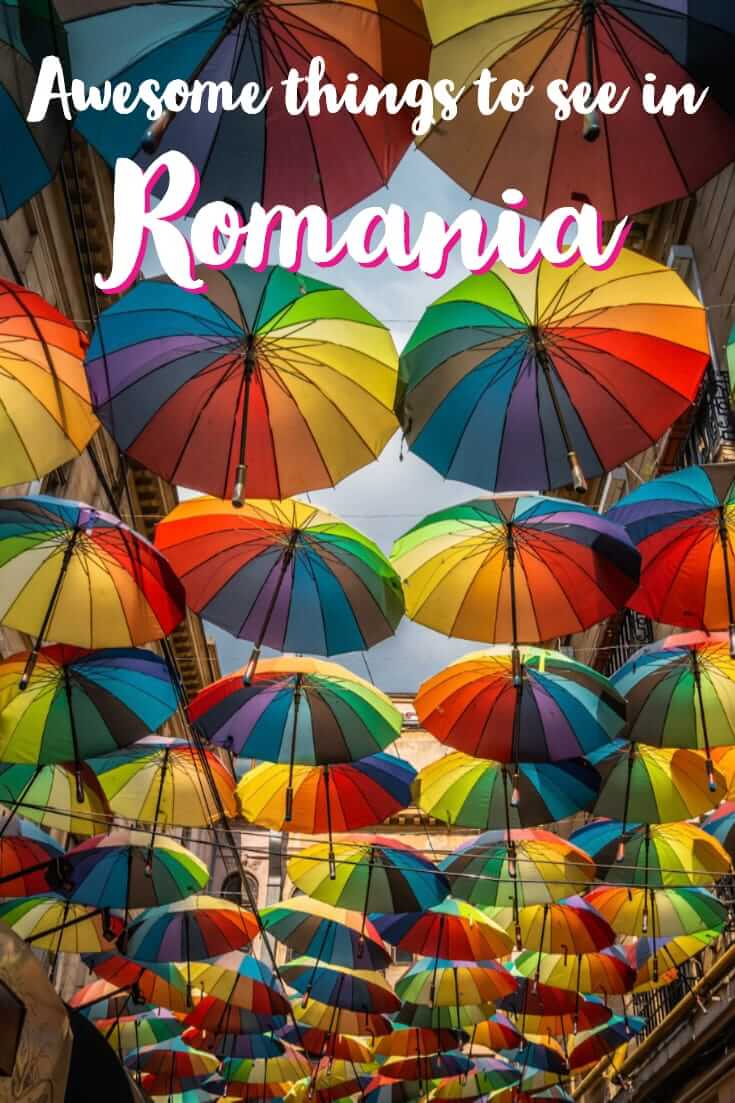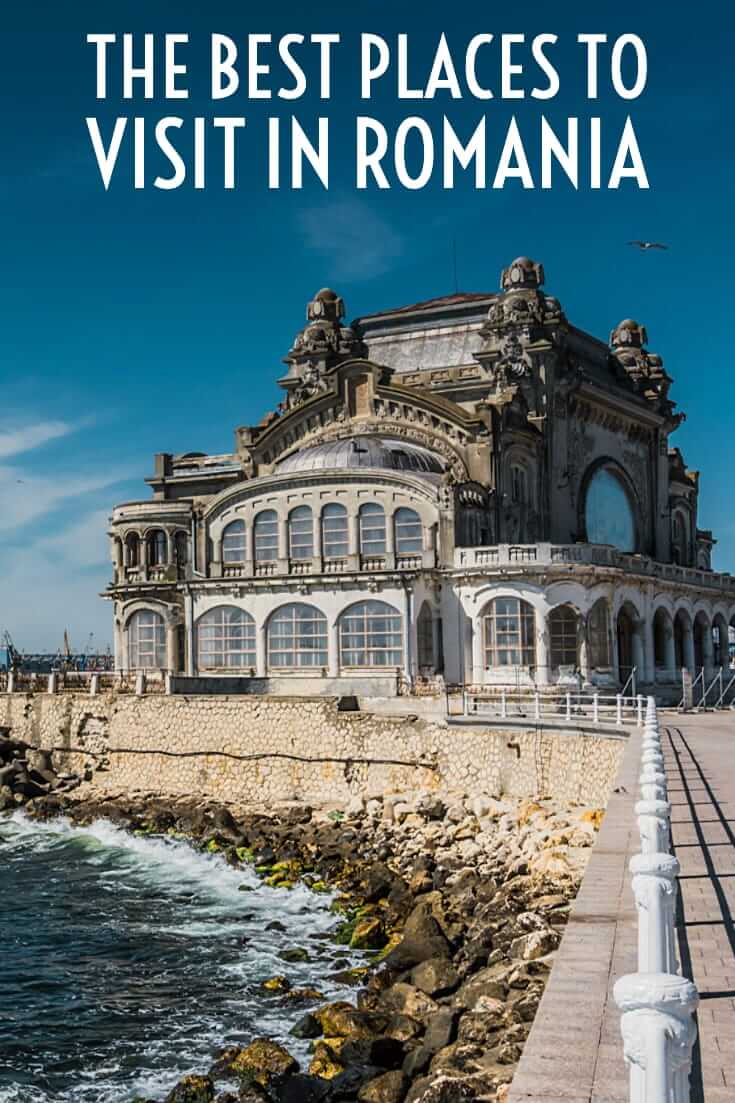 ---
---