How to spend a few days in Budapest
What to do before you arrive
Our suggestion would be to get a Budapest Card. If you buy them online in advance the current price is Ft8455 (Hungarian Florints) per person for a 72-hour pass (approximately $33/€27/£22). The card offers plenty of good stuff including the following:
Free sightseeing tours of Buda and Pest
It is normal to split city sightseeing into two districts – Buda and Pest. The Budapest Card includes a daily 2-hour free walking tour of Buda starting from Szentháromság Square at 2pm and a daily 2-hour free walking tour of Pest starting from 3 Andrássy Avenue at 10.30am. By clicking on the links, you can take a look at what is included in the tours but in summary both include the main highlights and offer a great introduction to the city.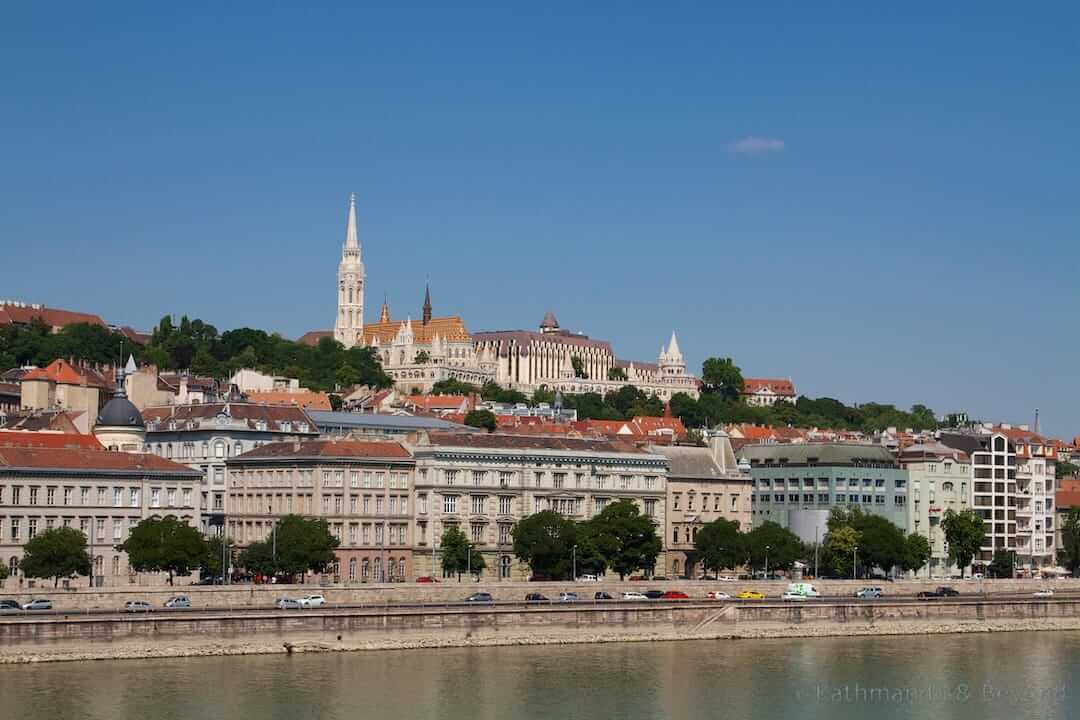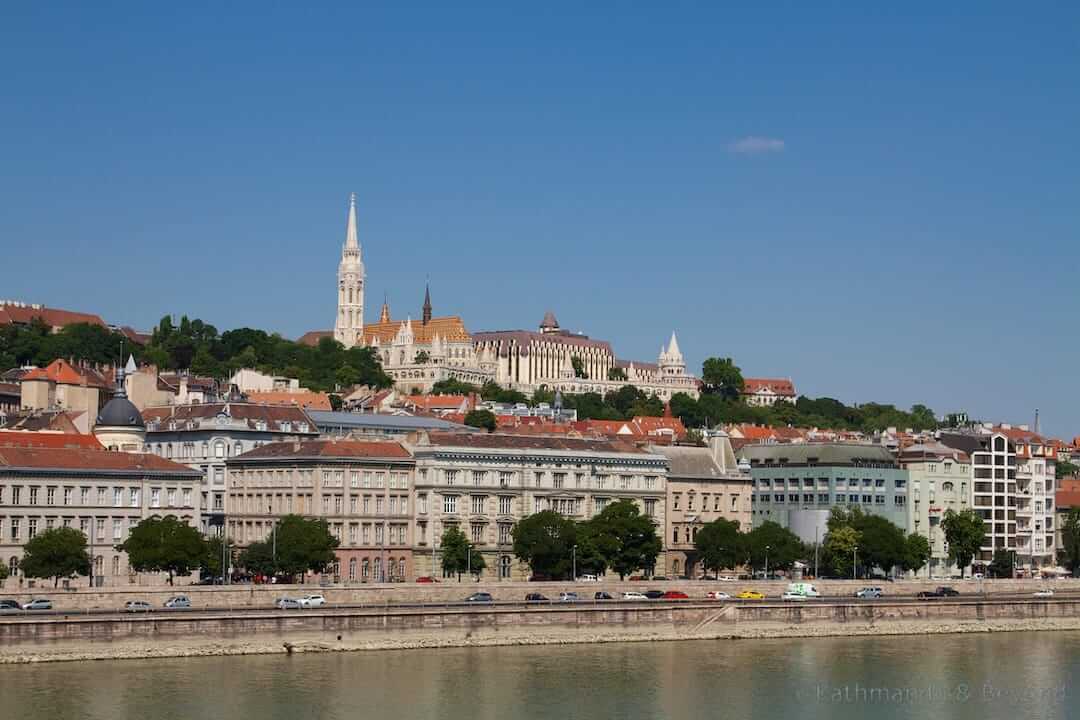 View across the Danube to Castle Hill in Buda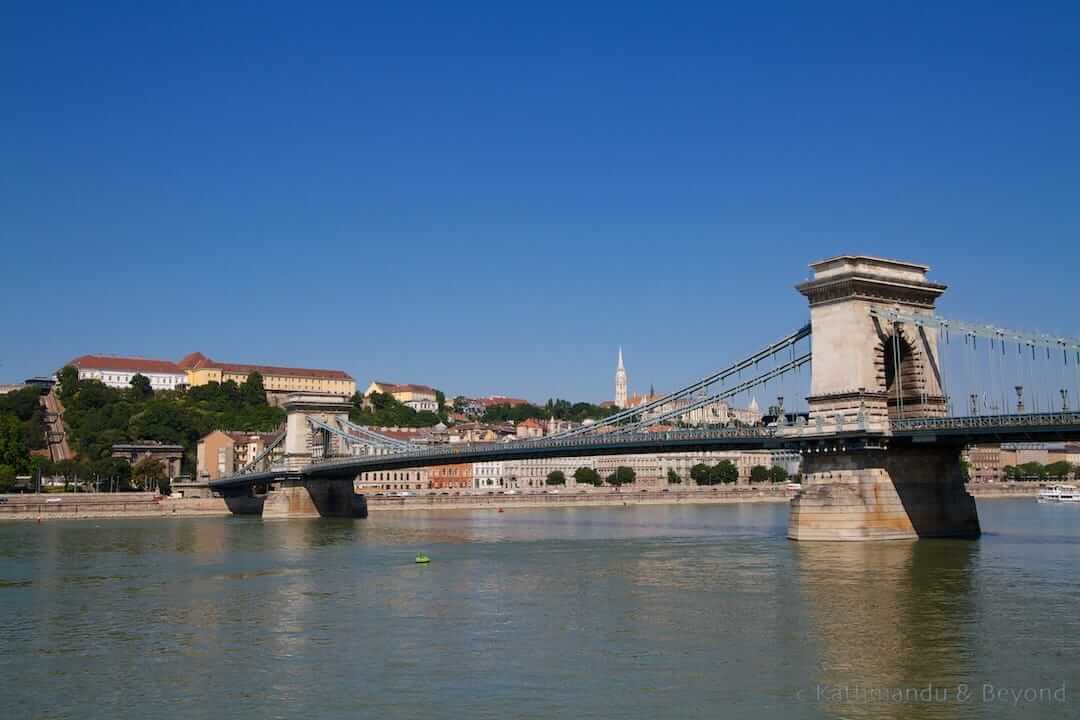 Budapest City View
Free public transport
An excellent benefit of the Budapest Card is free city transport. The public transport system is efficient and easy to use and the card is valid on trams, buses, trolley buses, all underground lines and boat services. If you collect your pre-ordered card at the airport, it means you can use it to get to the city-centre on your day of arrival.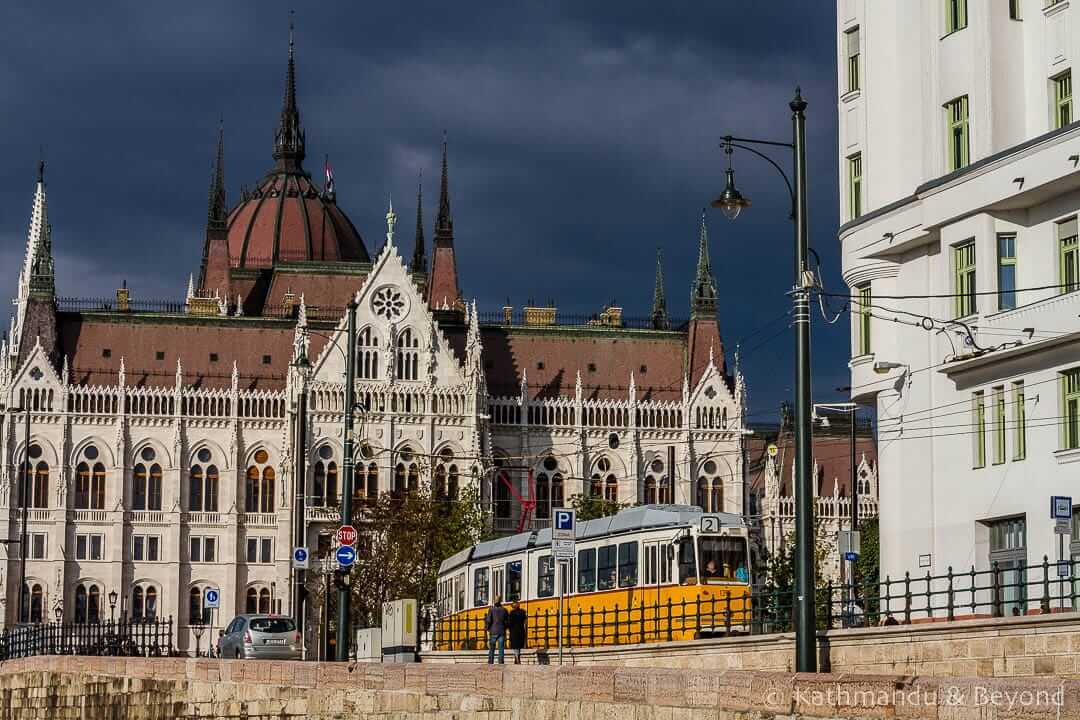 Hungarian Parliament Building
Bare bones itinerary for your Budapest short break
Day 1 Thursday
Morning flight to Budapest
Public transport to the city centre/your hotel (Budapest Card)
2pm 2 hour free walking tour of Buda (Budapest Card)
Day 2 Friday
10.30am 2 hour free walking tour of Pest (Budapest Card)
Afternoon free or optional tour
Day 3 Saturday
Day free or optional tours
Day 4 Sunday
Public transport to the airport (Budapest Card)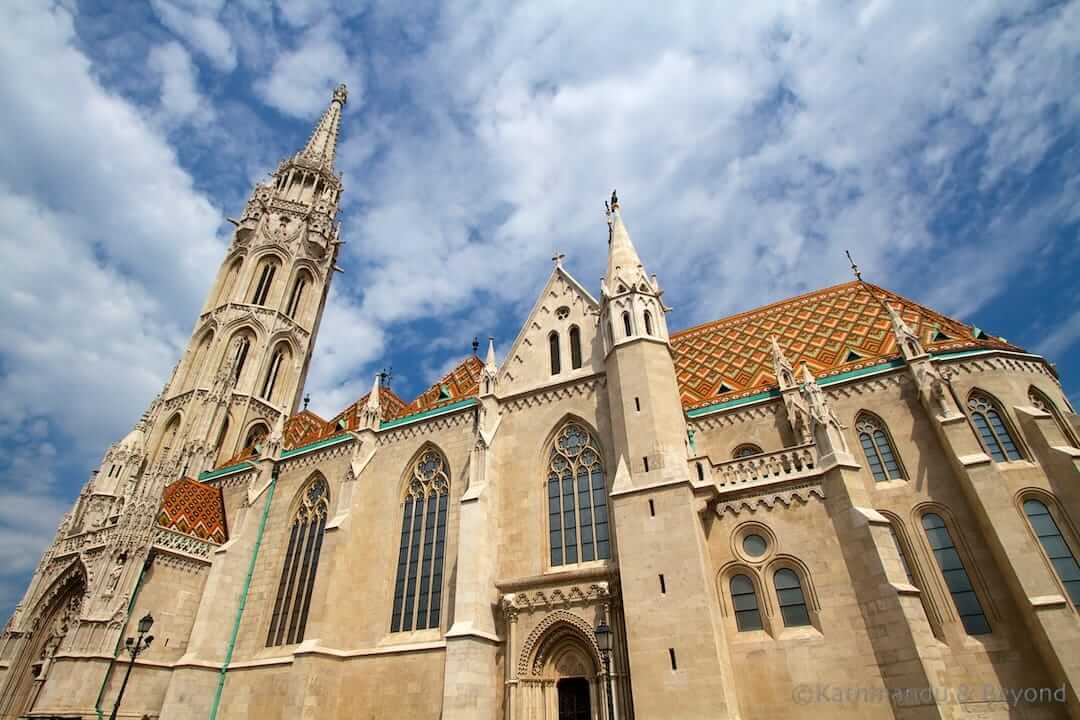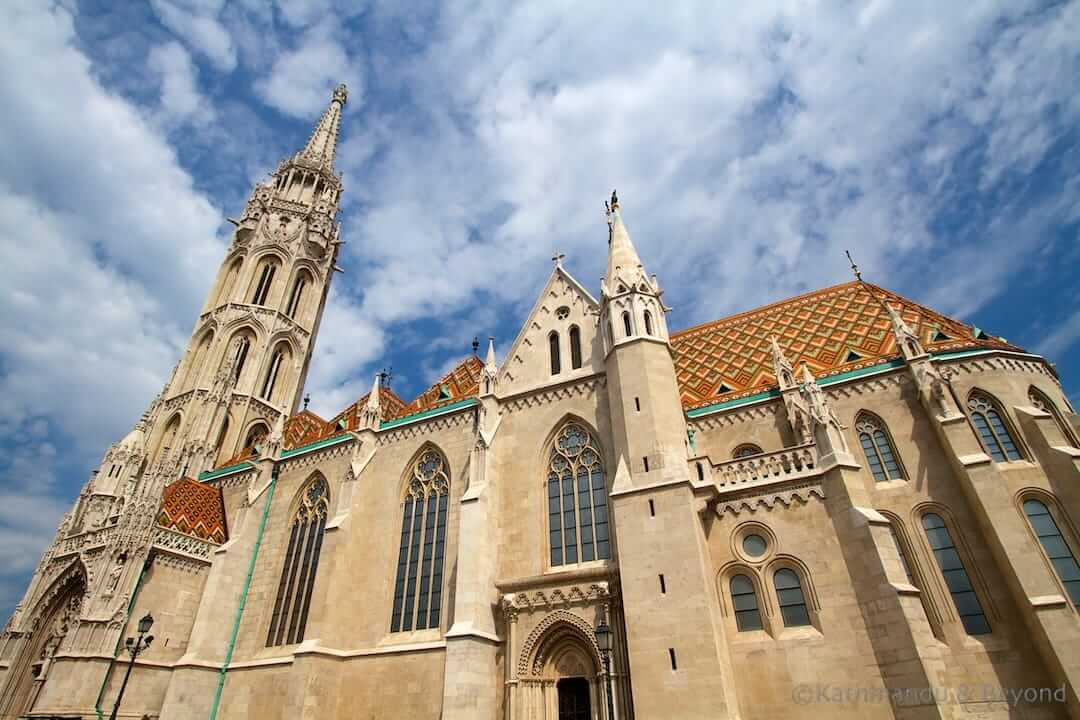 Matthias Church on Castle Hill in Buda
Optional Tours/Add-ons
Memento Park (Duration: 3 hours)
Lonely Planet describes this place as a 'Socialist Disneyland' and they are not far off the mark. We enjoyed our visit to Memento Park and it made a nice change from more conventional sightseeing.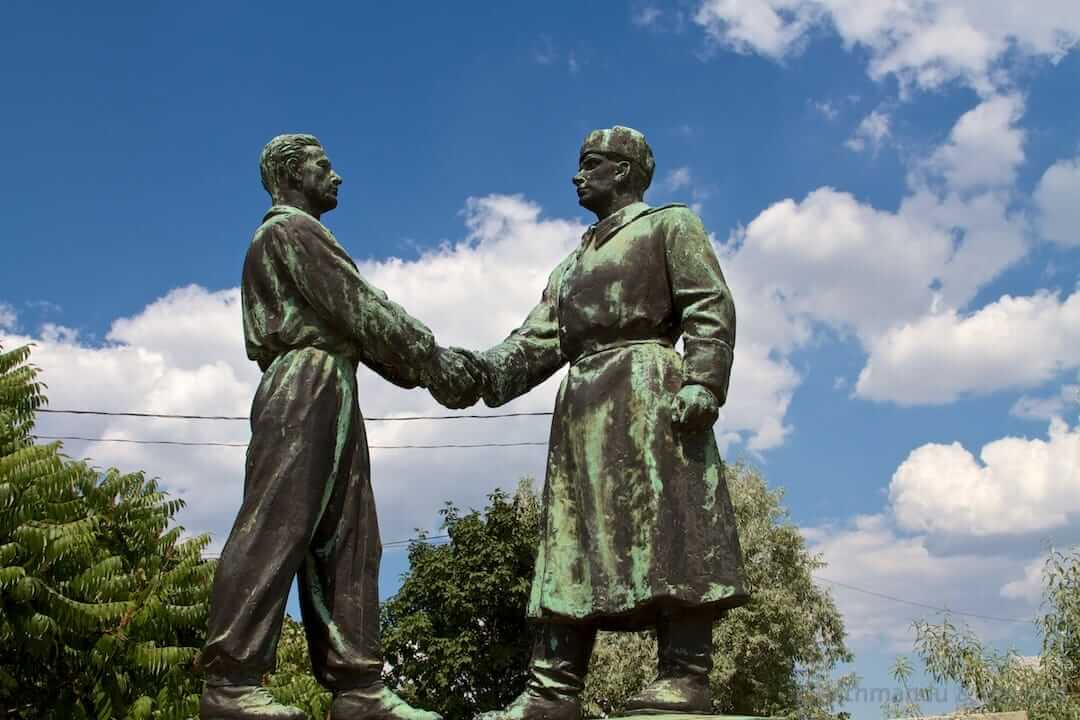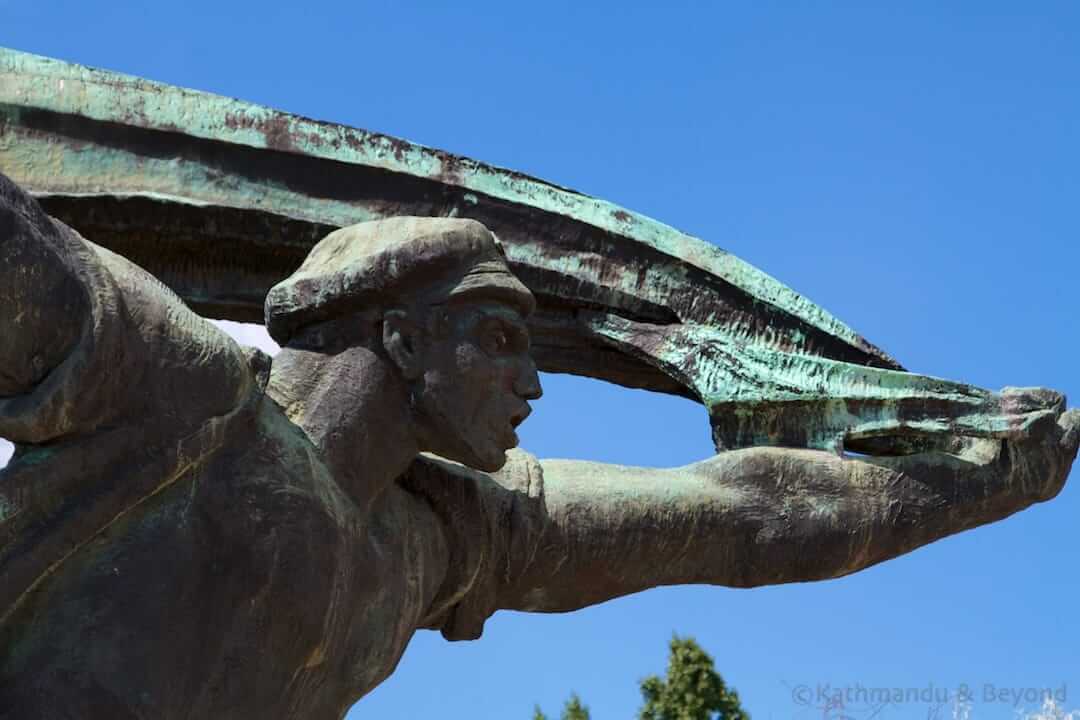 Using public transport to get to the park is relatively straight forward but obviously more time-consuming. There is also the option to book a guided tour using the transfer service section on the website. You receive a discount and can use their bus service. Their transfer service departs central Budapest (Deak Square, Metro N°1,2,3) at 11am, returning at 1pm.

Momento Park location, Budapest, Hungary | Click here to enter Google map version
Thermal Baths (Duration: 2-3 hours)
Thermal baths are a great Budapest experience and there are plenty of them throughout the city. You get free entrance to St. Lukács Medicinal Baths and Swimming Pool with your Budapest Card. Alternatively, Gellert Baths, which are located on the Buda side of Elizabeth Bridge and close to Belvaros district, are a Budapest institution and akin to having a bath in a cathedral! Note there are separate sections for men and women at Gellert Baths and we assume the same rules apply for St. Lukács although we cannot find anything on their website to confirm this.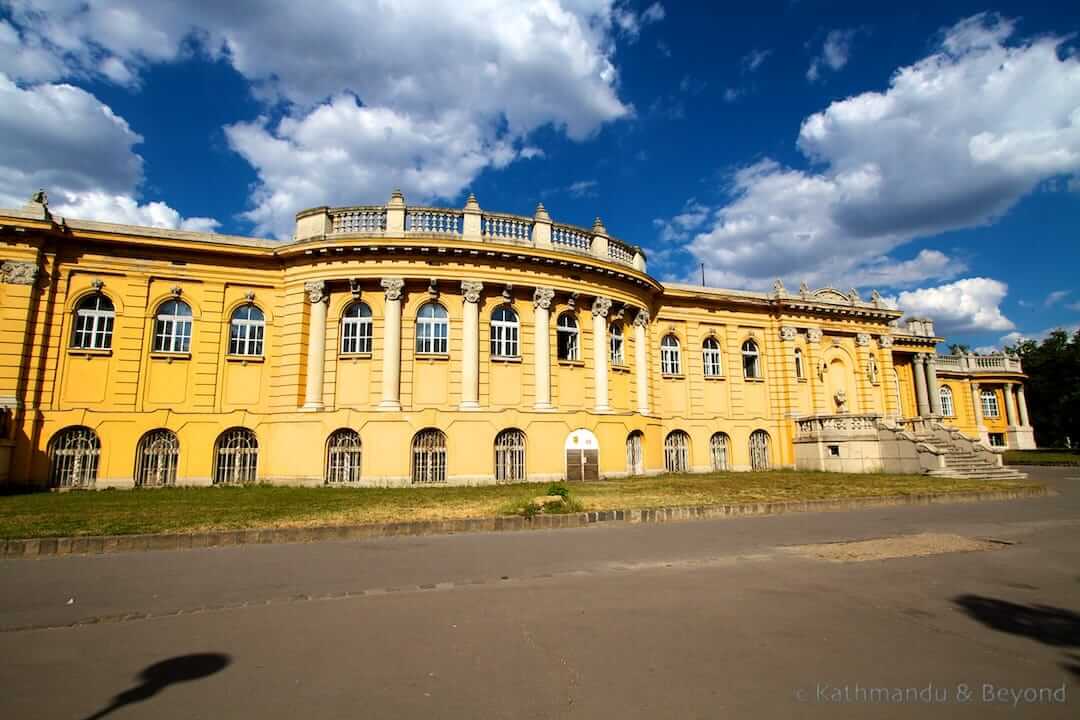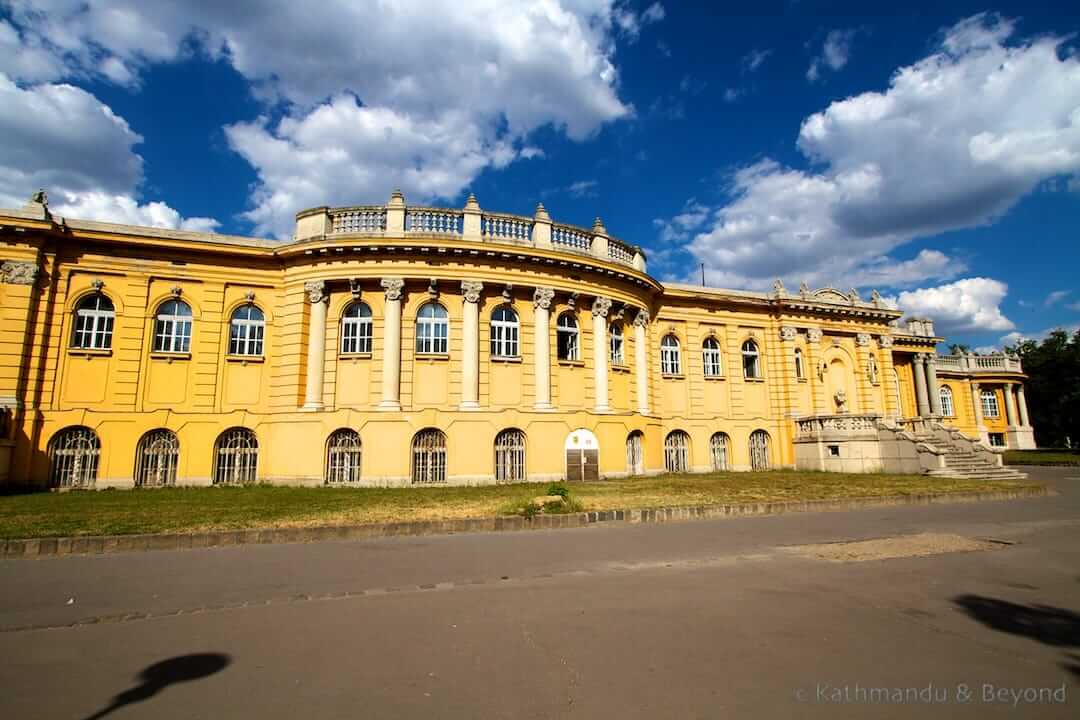 Széchenyi Medicinal Baths
Shopping, wandering and markets
Ecseri flea market, in the city suburbs, is one of the biggest in Central Europe and best visited on Saturday morning. We also enjoyed wandering around Great Market Hall which is close to Belvaros district (see where to stay). We had a delicious (and cheap) lunch in the upstairs section of the market, however, note it was very crowded and not conducive to a more leisurely lunch.
For more conventional shopping try the pedestrianised Váci Street which is also full of cafes and restaurants and great for a long lunch.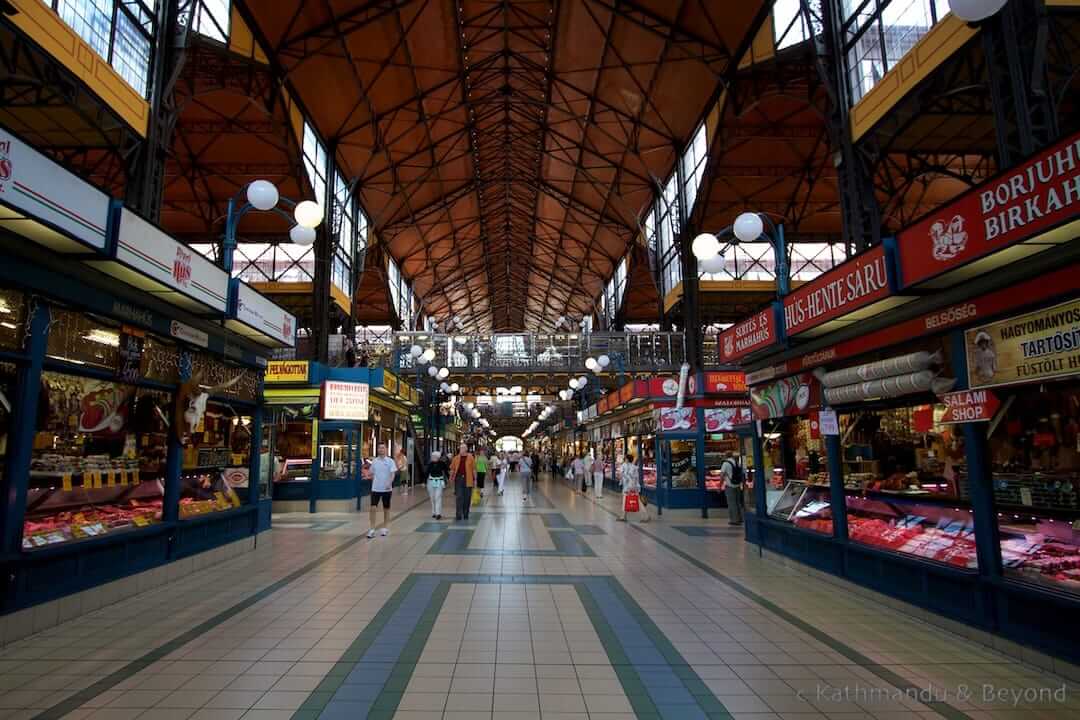 Great Market Hall in Pest
Picking two bridges (for example Elizabeth Bridge and Széchenyi Chain Bridge) and walking leisurely from one to the other is a pleasant way to spend a couple of hours, especially in the early morning or late afternoon.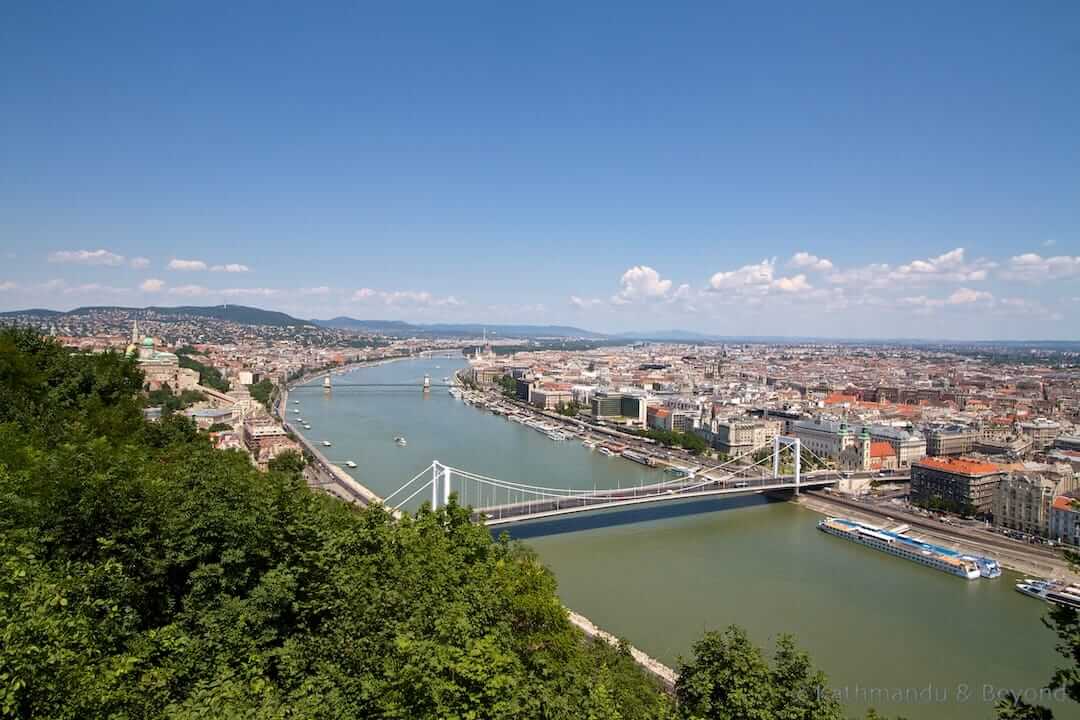 Terror House Museum (2 hours)
A long weekend limits the amount of time available for museums but if you wanted to fit one in, we would recommend Terror House, the former headquarters of the Secret Police. We did not personally visit this museum, but we have visited similar institutions in other former Soviet cities and found them to be very interesting and informative. We would have visited this one if we had had the time.
Danube River cruise (1 hour)
This should automatically be included in the shell of the itinerary as it doesn't take up much time and cruising on the Danube is an essential element of any visit to Budapest. Try the one-hour cruise offered by Mahart Passnave. It embarks hourly from 10am until 10pm throughout the summer months.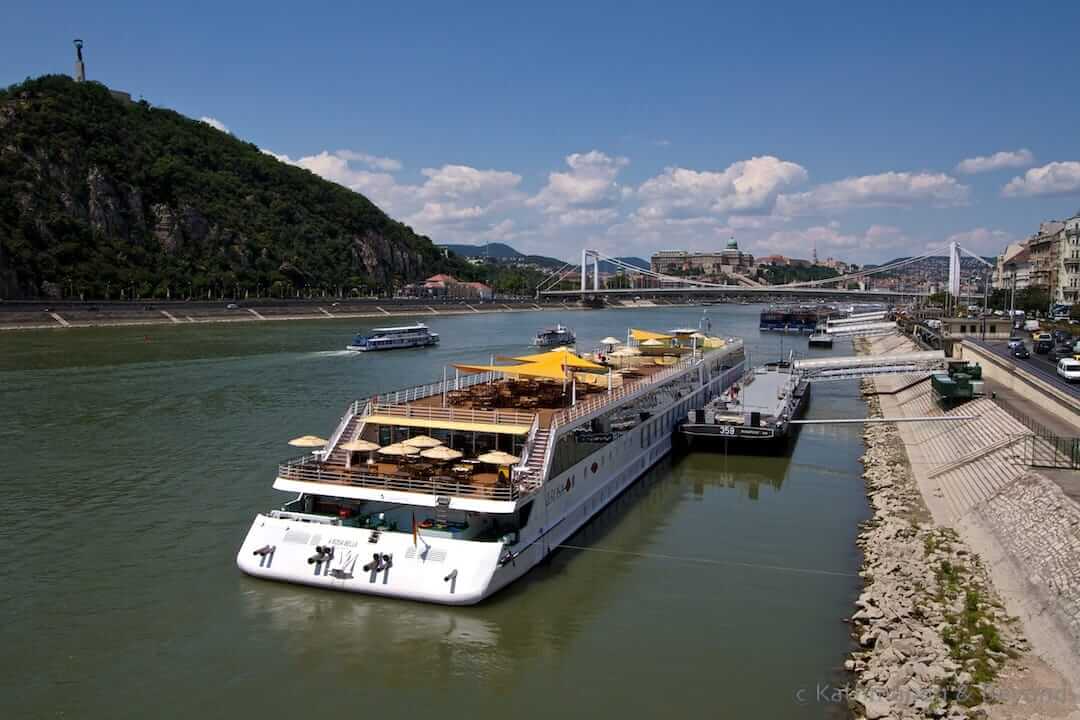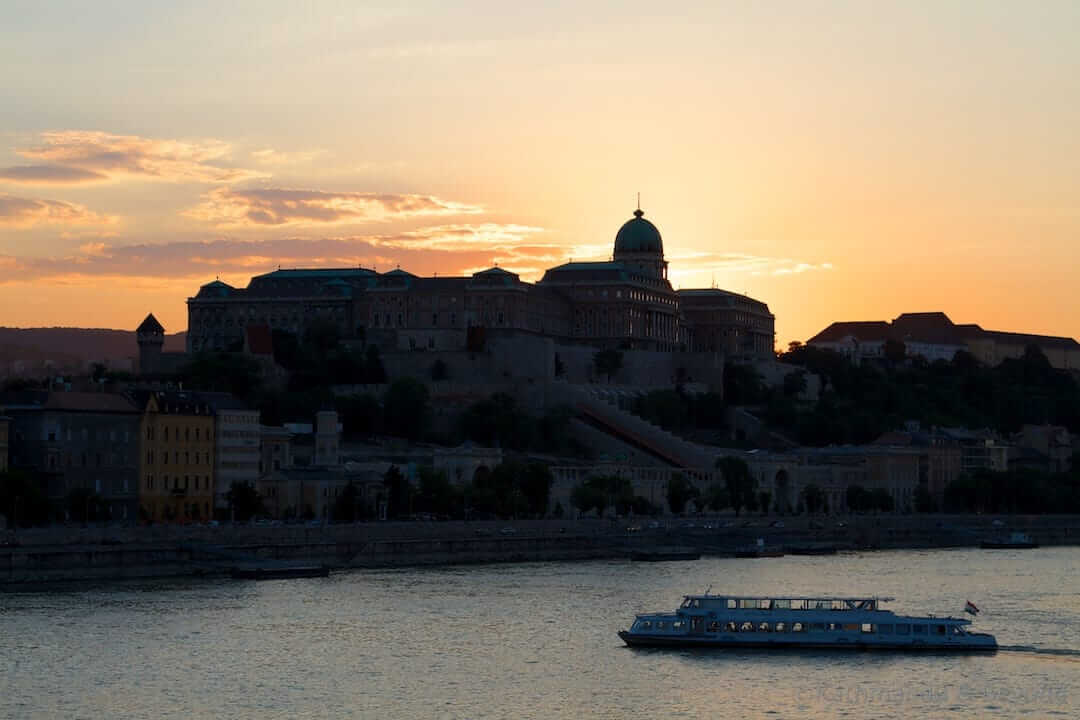 Where to stay in Budapest
We stayed in the Belvaros district of the city (Pest) and were very happy with it as a location. It is part of the historic old town, close to the river, Váci street and Great Market Hall plus it has excellent transport links only minutes away. There were loads of bars, restaurants and cafes in the vicinity as well as a couple of good supermarkets (handy for self-catering). There are plenty of hotels in this area but you may also want to consider an apartment. We had a great one-bed apartment for €25 a night that was well-located and comfortable.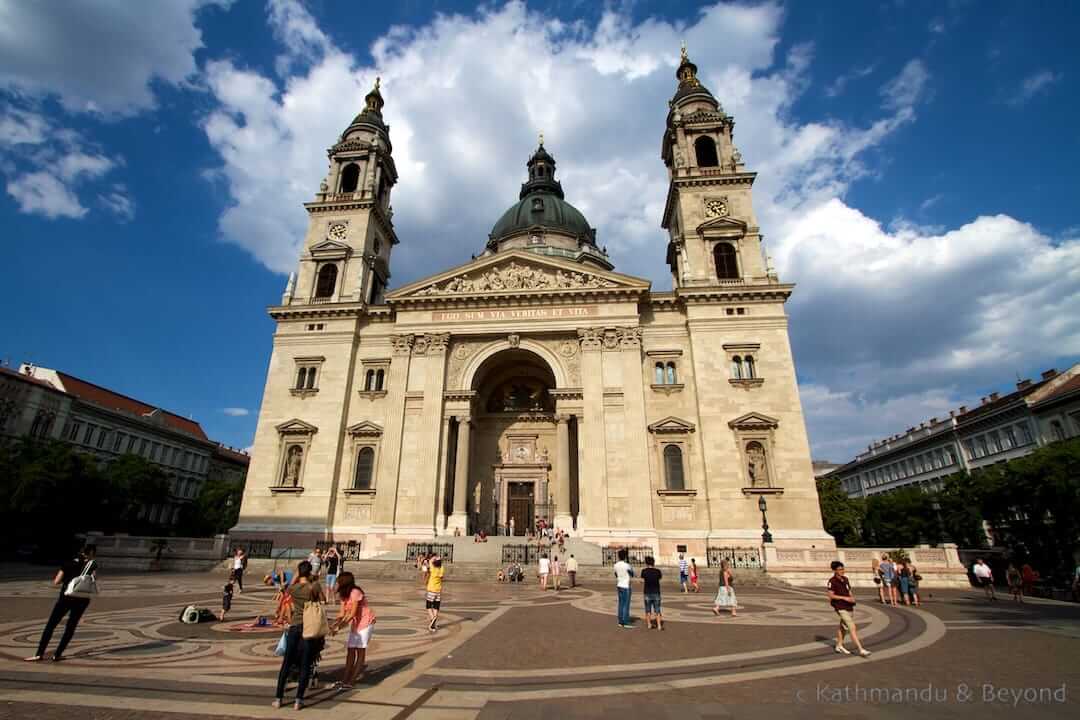 St. Stephen's Basilica
Click on the 

 in the top right of the map to enter our Google interactive map of Budapest.
---
---
Stay Posted
Keep up to date with our latest news and posts from the road less travelled…