Discovering Batumi: Georgia's second city and foremost Black Sea resort
Georgia's second city and the go-to place for a bit of sun and R&R took us by surprise when we arrived after a two-month trip from one side of Turkey to the other. Batumi is only 37km north of Hopa, the closest border town in Turkey, and getting between the two cities is remarkably easy. A dolmus (the name for a fixed route minivan in Turkey) speeds you to the Turkish immigration and after passing through this and on through the Georgian immigration a few moments later, a marshrutka (a Georgian fixed-route minivan) transports you the short distance to the centre of Batumi and hey presto, you are at the seaside before you know it.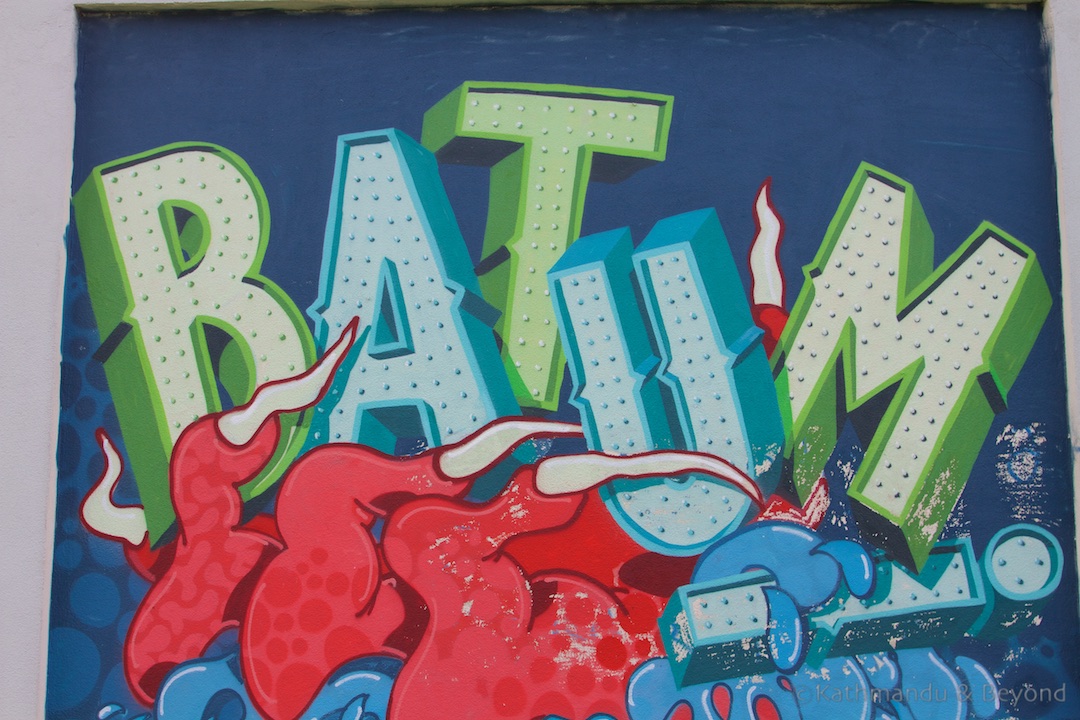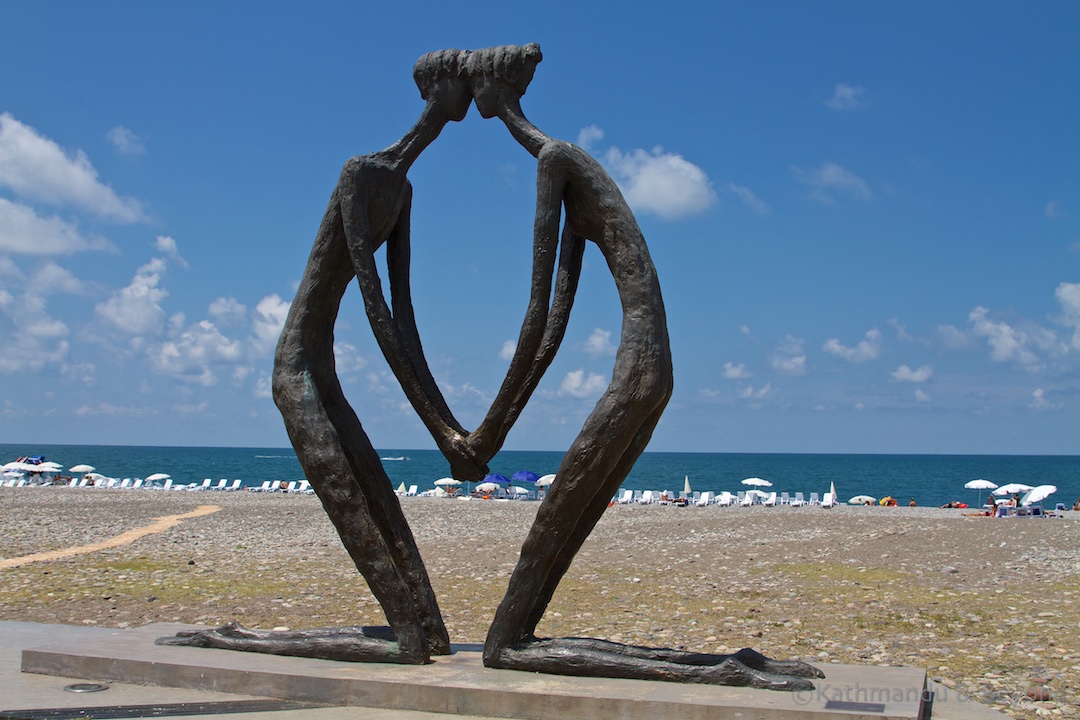 First Love statue 
I'll always sing the praises of Turkey. It is an incredible place to explore, but the east of the country is far more conservative than places like Istanbul and the Aegean coast and if you arrive in Batumi during the height of summer, as we did, the first thing you will notice is a relaxed, devil-may-care atmosphere that you won't experience across the border. Batumi is on the Black Sea coast, 380km west of Tbilisi, and the majority of those who visit come here to tan, party, gamble and generally have a good time.
Alcohol is heavily taxed in Turkey and therefore relatively expensive but this is definitely not the case in Georgia. Having been on rations during our time in Turkey (a can of beer or two every other night but that was about it), we didn't feel guilty about closing the guidebook, hanging up the camera and joining in the fun, which of course involved enjoying the odd tipple here and there (beer for me, wine for Kirsty)!
This relaxation only lasted a couple of days, however. We both have an inherent need to explore the place we are in. Even when we arrive in a back-of-beyond place that we know has nothing to offer, we still pick up the camera and head out to see what we can find. Apparently, it's called FOMO (Fear Of Missing Out) and we've got it really bad!
On our second morning in Batumi, a little groggy from the night before, we donned our cultural hats, knocked back a couple of espressos to set us straight and headed out to see what the city had to offer.
Without a doubt, the Tourist Information Centre in Batumi is one of the most helpful we have ever come across ANYWHERE! In fact, Tourist Information Centres throughout Georgia are excellent but the girls in Batumi's TIC were so passionate about their city that it was infectious and they passed on some excellent information and provided us with maps and copious other useful publications. The office is handily located at the top of Batumi Boulevard and the obvious place to begin an exploration of the city.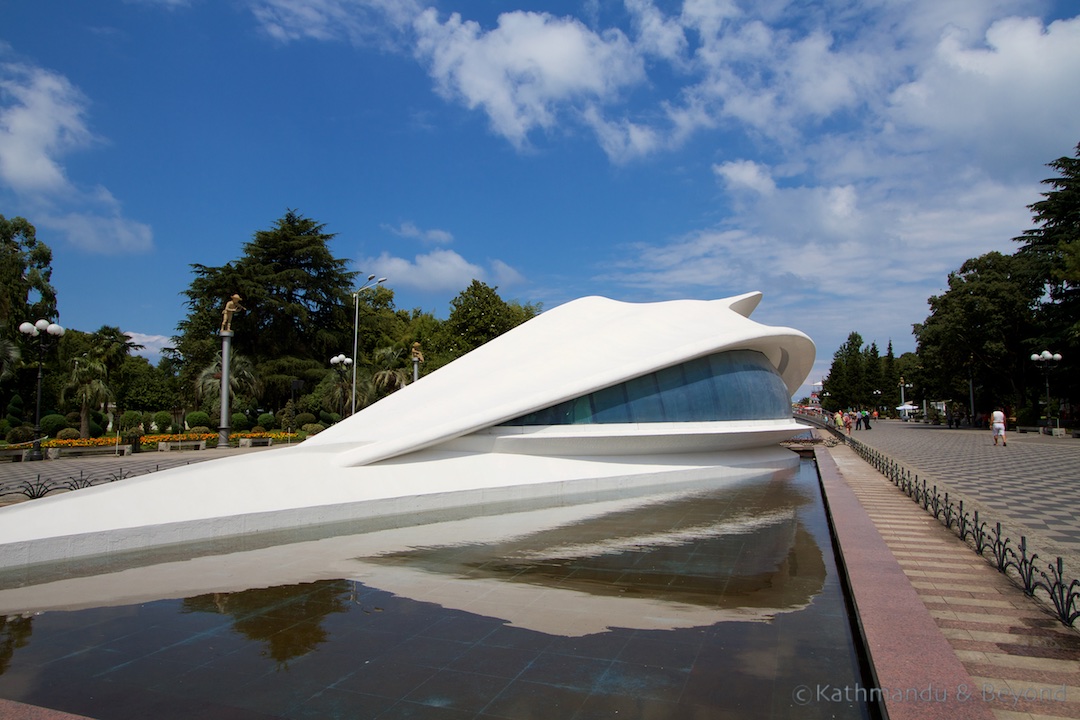 Wedding Palace
The boulevard itself is an elongated park that fronts the main beach. Constructed in 1881, it is the centrepiece of the city and its original purpose was to provide a pleasant place for a stroll for holidaymakers heading to the beach from the town centre but nowadays, the promenade has expanded and stretches for 6km along the coast. It's still the place to see and be seen and is packed with cafes, beach bars, water features and some unusual statues/monuments.


Batumi Beach
Walking away from the Tourist Information Centre, if you hang a right when you hit the beach you will shortly arrive at Ali and Nino, two forever rotating metal statues representing the tragic separation of two lovers; Ali a Muslim boy and Nino a Christian Georgian princess. Pause for a bit and watch the lovers embrace and then separate over a period of ten minutes. 


Above: Ali & Nino (left) and the Alphabet Tower (right)
Nearby is the helter-skelter shaped Alphabet Tower, a quirky monument dedicated to Georgian script. In fact, quirky is an apt word to describe much of Batumi's modern sculptures and architecture. Not far from Ali and Nino and the Alphabet Tower, you will find the beautifully designed Radisson Blu Hotel and the equally impressive Batumi Tower (which is Georgia's tallest building) as well as a very brightly coloured apartment block located on Drama Theatre Square.


Above: Batumi Tower (left) and the Radisson Blu Hotel (right)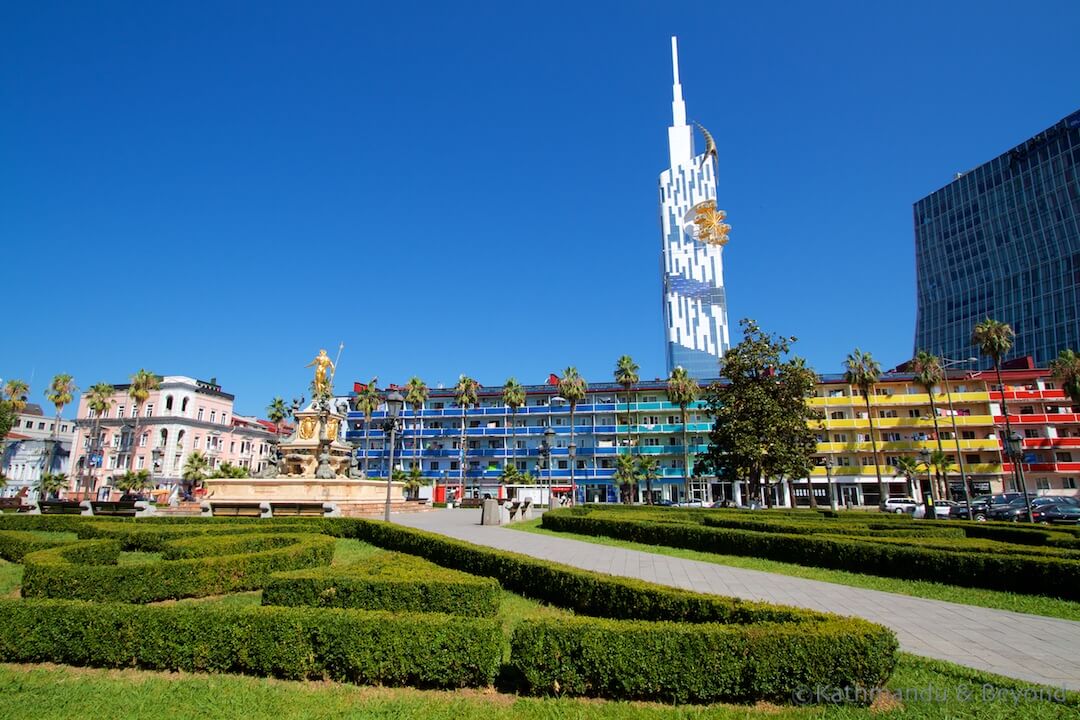 Drama Theatre Square in Batumi
Away from the sea, in and around the Old Town and the Turkish enclave, things are quite different. Bold and brash give way to historic and traditional. Here you will see rows of small shops, dinky houses and numerous buildings dating back to the 19th century that clearly display Turkish, Oriental and Imperial Russian influences.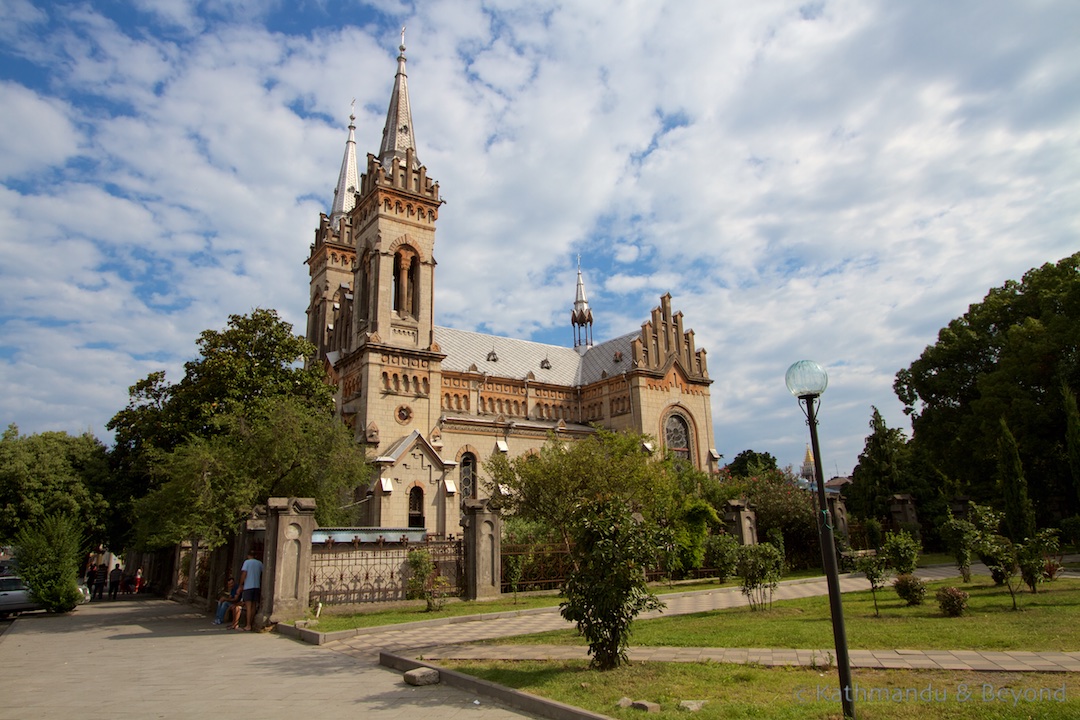 Batumi Cathedral of the Mother of God in Batumi
Europe Square in Batumi


Batumi Old Town
We are not night owls, and we are most certainly not the type who hang out with the beautiful people in beautiful places, so for us the bars and restaurants that we discovered in the back streets of old Batumi were far more appealing than the fashionable joints found along the beachfront. But, whatever your preference, it doesn't take long to see all that central Batumi has to offer so, as long as you are there for a few days, there's no need to fret that you are missing out and developing FOMO, if you decide to waste an afternoon sitting in a deckchair on the beach or people-watching while propping up a bar at one of the city's numerous outdoor cafes or beach bars.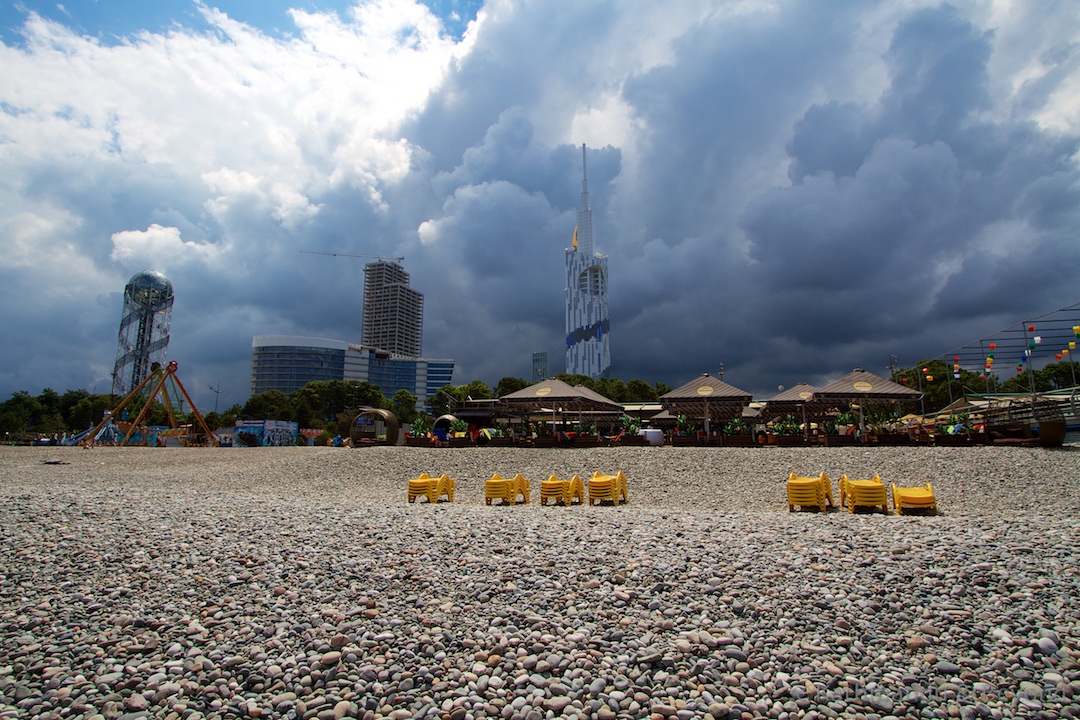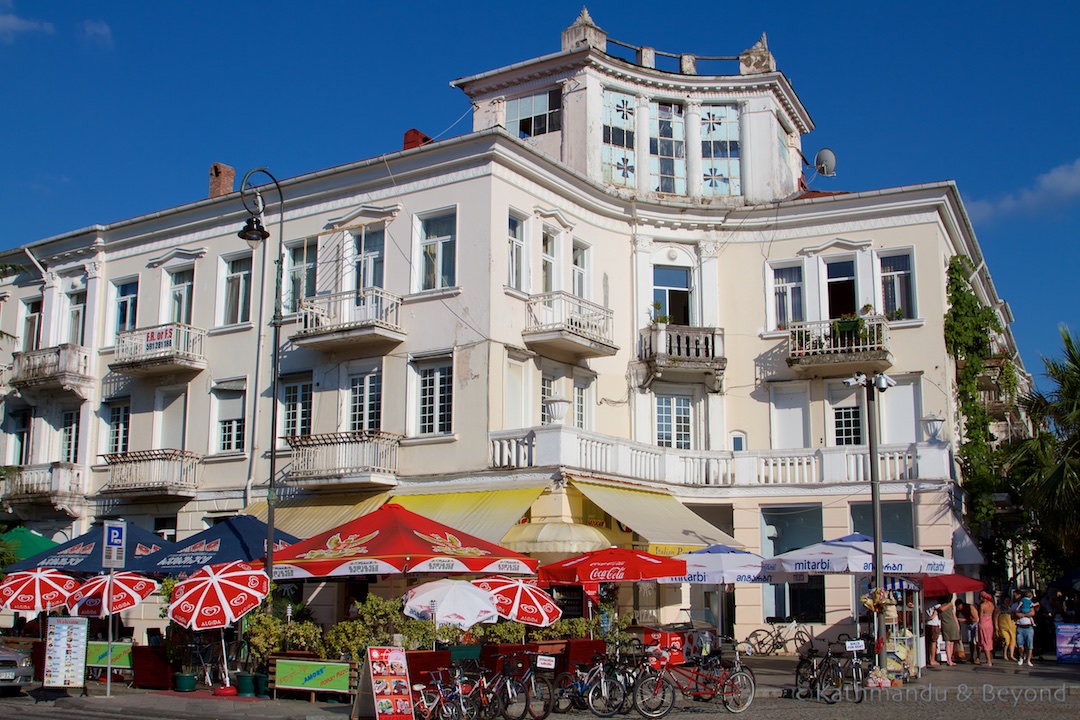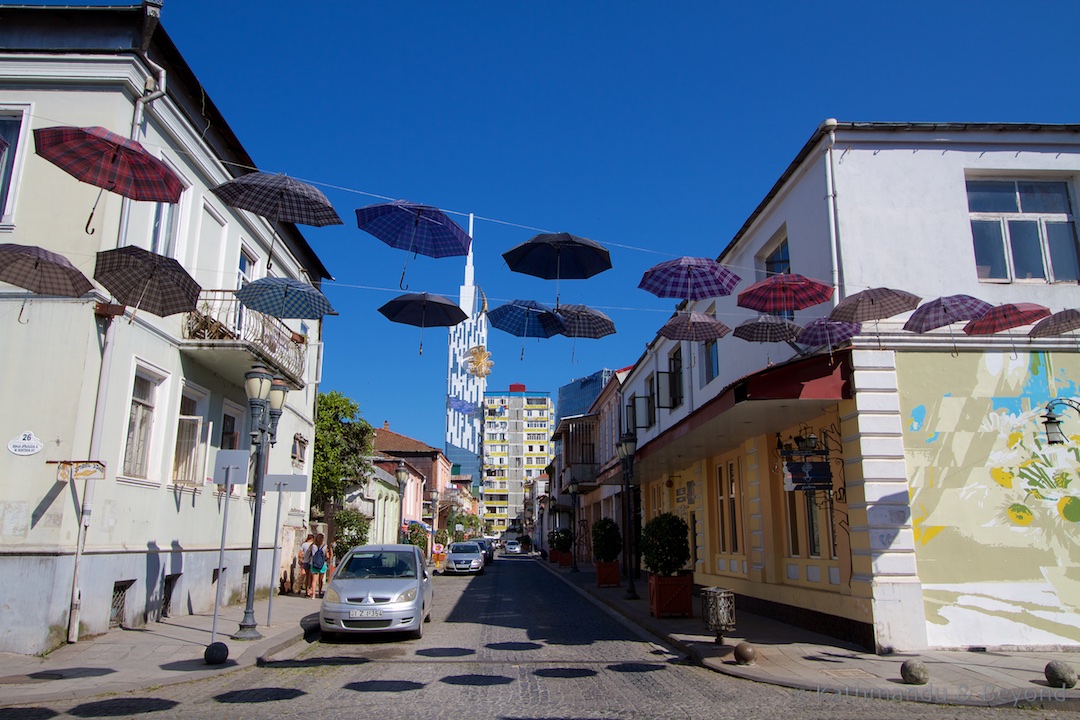 ---
---
LIKE IT? PIN IT!


---