Finding so much Street Art in Veliko Tarnovo was an unexpected surprise …
Whilst exploring the Bulgarian town of Veliko Tarnovo we were struck by the large volume and variety of street art. Not unusual, you might think. After all, it feels like street art and graffiti have taken over many towns and cities we visit, particularly in Europe.
Known as the City of Tsars, Veliko Tarnovo is a small city: the population is around 70,000 and its history goes back more than 5,000 years, making it one of the oldest towns in the country. The one-time capital of the Second Bulgarian Empire, most visitors include Veliko Tarnovo on their Bulgaria itinerary to explore Tsarevets Fortress, not the street art.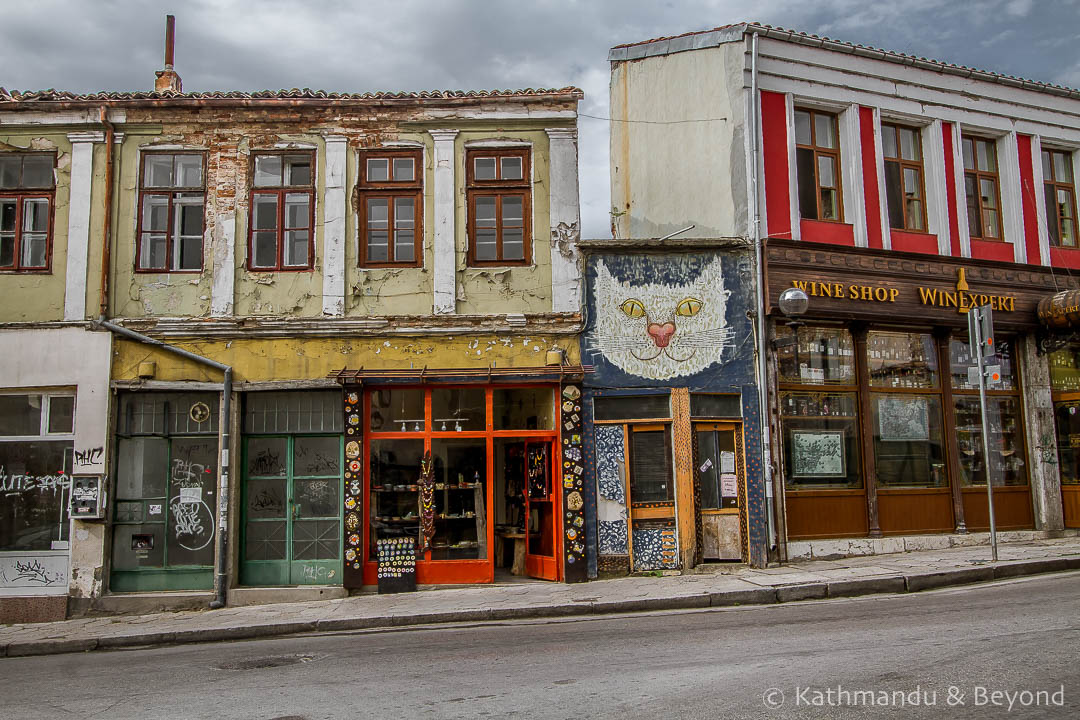 Although the heavily reconstructed fort is a dominating focal point on the horizon, we found the view from a distance to be more impressive than the site itself. Lonely Planet tantalisingly informed us that we would discover "the remains of more than 400 houses, 18 churches, a royal palace …" and more. We found remains to be the operative word here! That's not to say Veliko Tarnovo isn't worth visiting. It is. In fact, for those travellers not into Communist-style architecture as heavily as we are, VT is a must-visit in Bulgaria and a highlight for many visitors.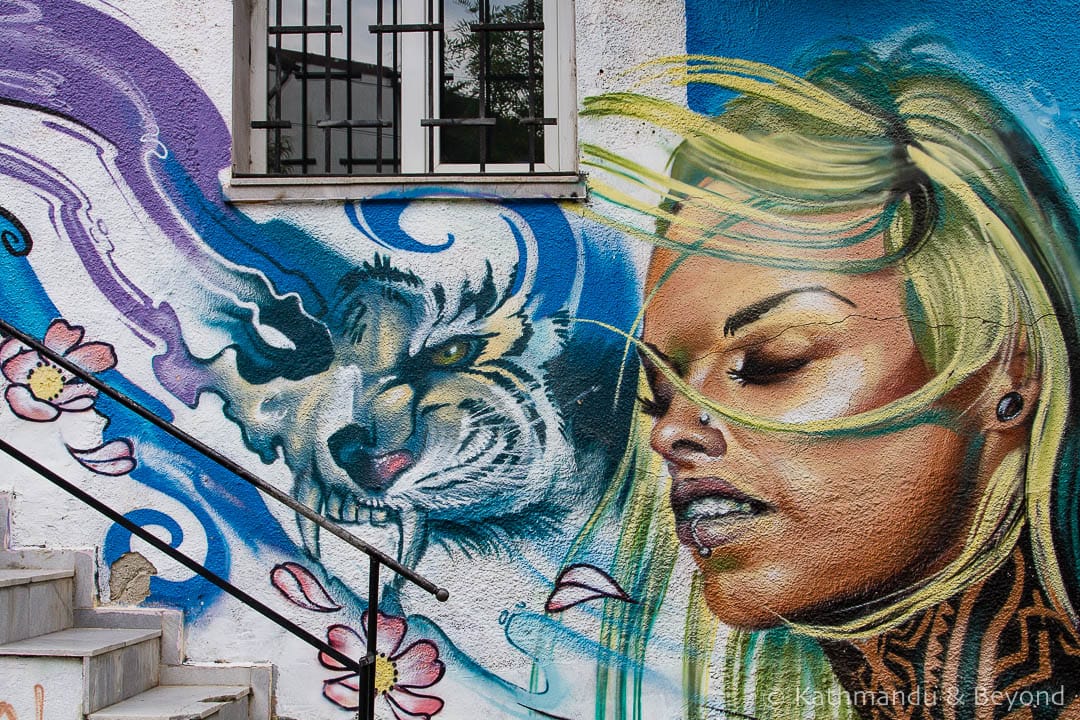 I digress, so back to the street art…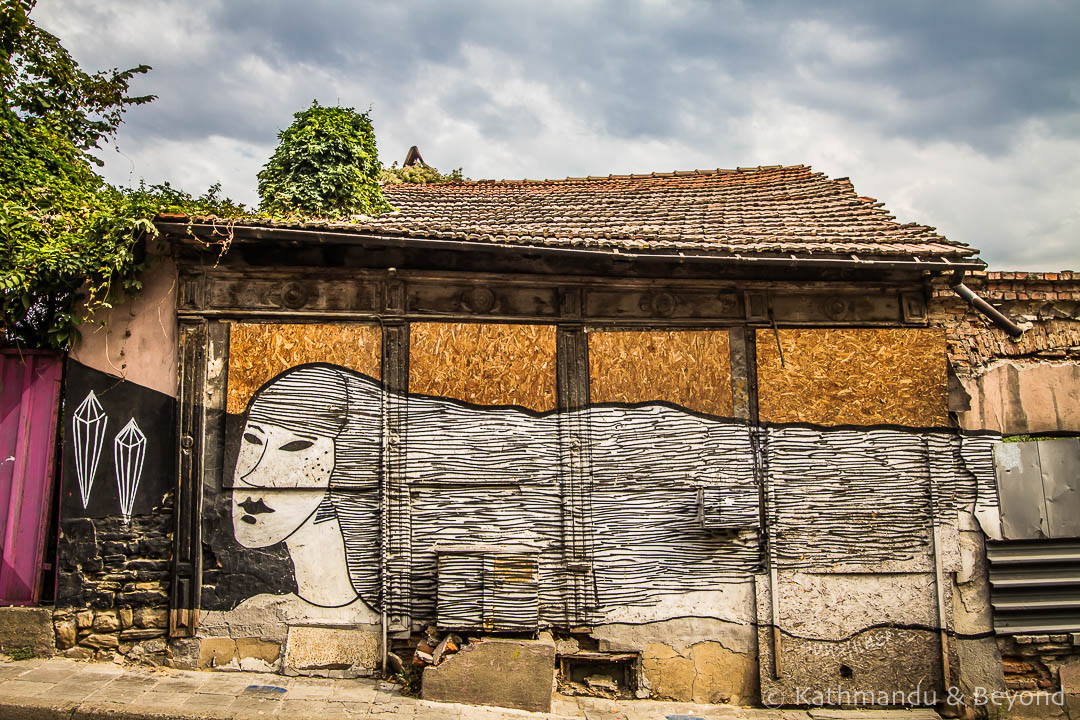 When I see a lot of street art in a city, I try to discover the story behind it: how it came to be and who the artists behind it are. That's not always easy to do but if the artwork is of a high standard, rather than what could be classed as graffiti, more often than not, I find it's been sanctioned either as part of a street art festival or as part of a more general initiative to rejuvenate an urban space and/or provide a legitimate creative outlet for young artists.

Often I'll do some research in advance, particularly if we're going to a city well-known for its street art or graffiti. I attempt to pinpoint locations on Google maps or the maps.me app* so that Mark doesn't go too bonkers when I have him trailing all over the place trying to find what I consider to be "a really cool piece".
* It's more time-consuming to prepare a map on maps.me but is great once you're out and about because it works using the 'phone's GPS and doesn't require data or Wi-Fi.
When we arrived in Veliko Tarnovo I had no dropped pins; it hadn't occurred to me to look up street art. After all, medieval Veliko Tarnovo is a jewel in Bulgaria's tourist board's crown, known for its pretty cobbled lanes and fortified walls, not its arty murals.
For these reasons, Veliko Tarnovo's street art scene was a pleasant and unexpected surprise. It may not be as sophisticated as some of the pieces we've seen in other locations but it had a certain raw appeal.
It turned out I couldn't find much in the way of information about the artists. I looked up Street Art Festivals in Veliko Tarnovo and discovered the town held one in 2013, but seemingly not since so I don't know if the artworks we found were part of that event or just random pieces.
Most of the street art we saw was along, or just off, Stefan Stambolov Street, the main street that runs from the town centre to Tsarevets Fortress so most of it was not hard to miss.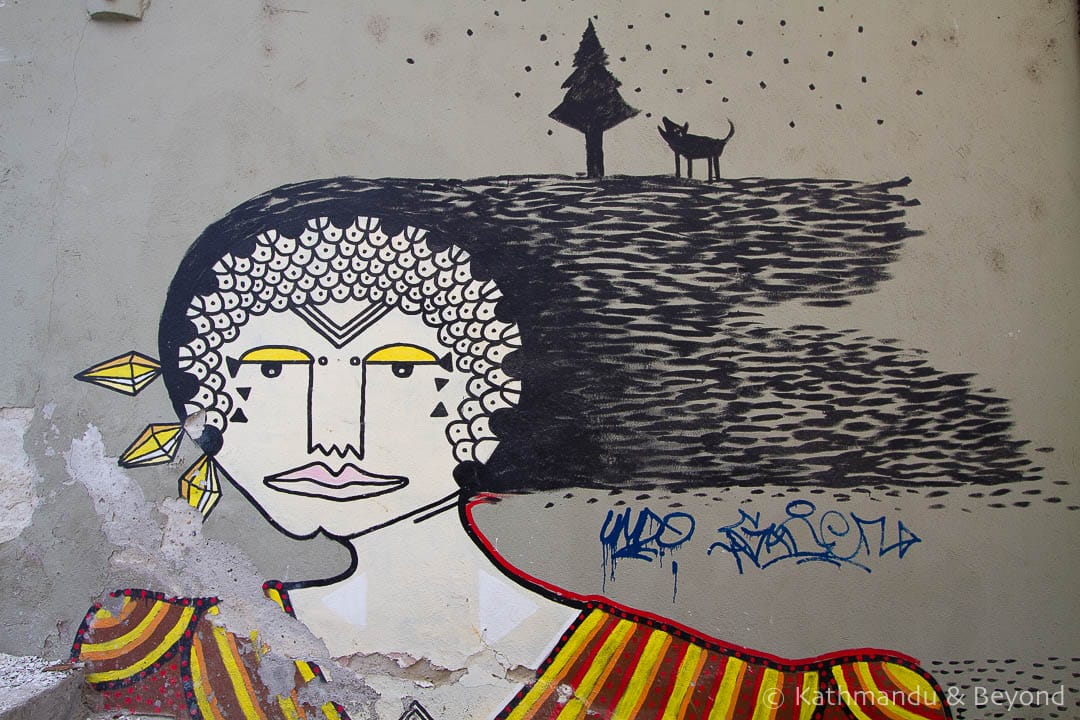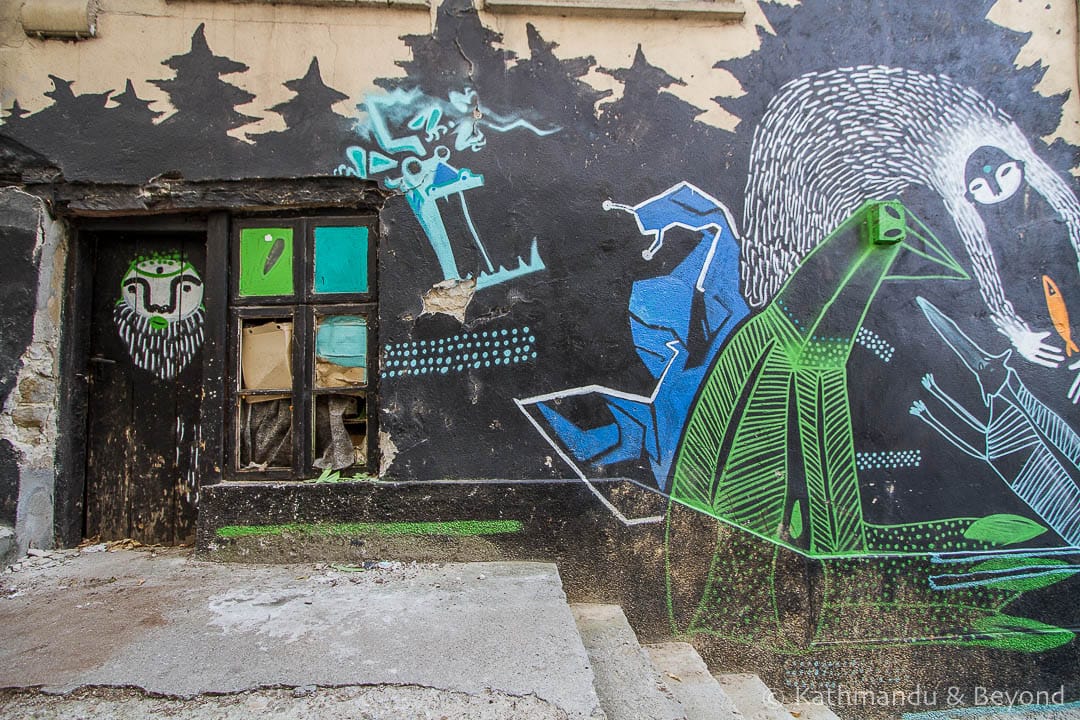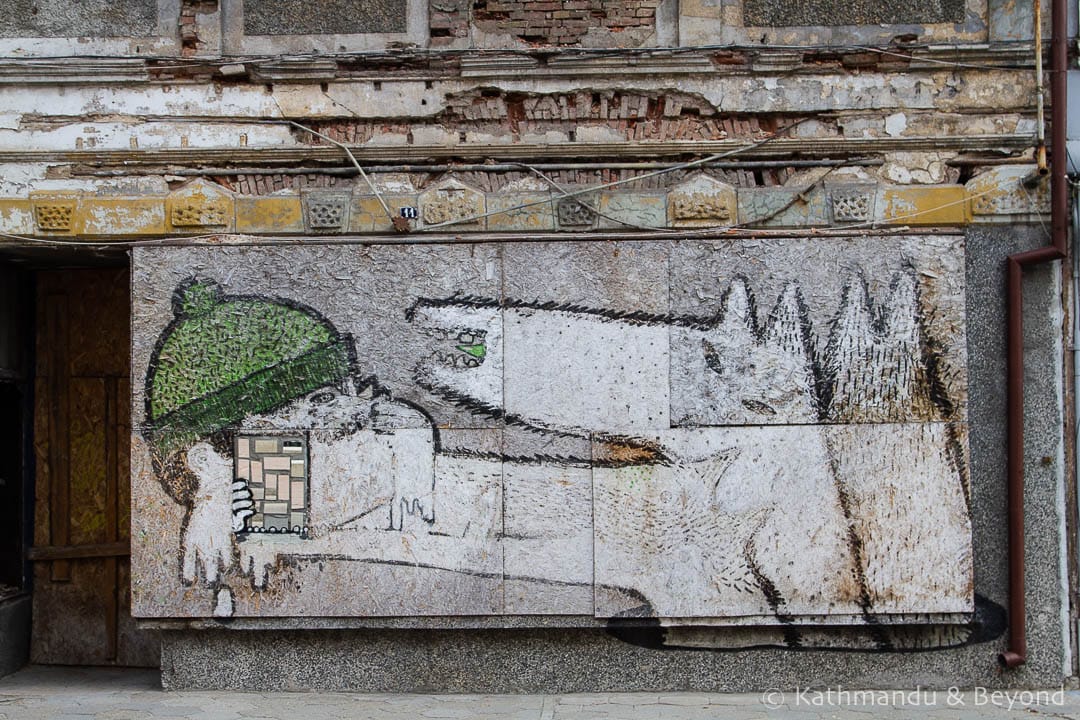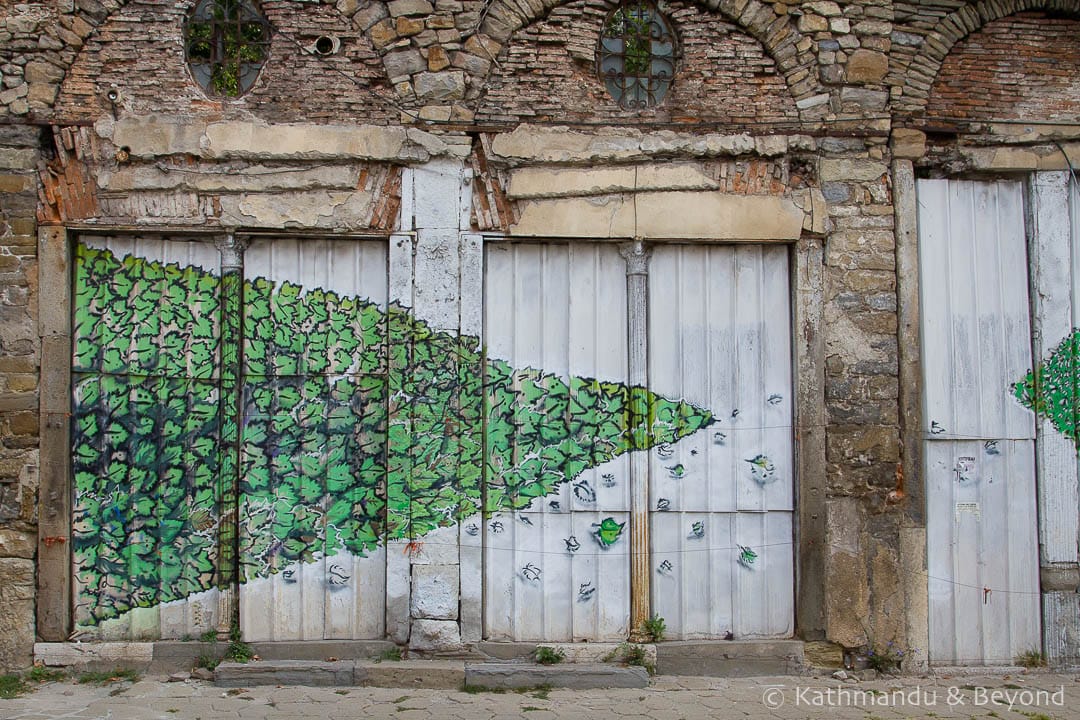 Don't forget to peek down alleyways and side roads and check along the side of the many stairways hilly Veliko Tarnovo has!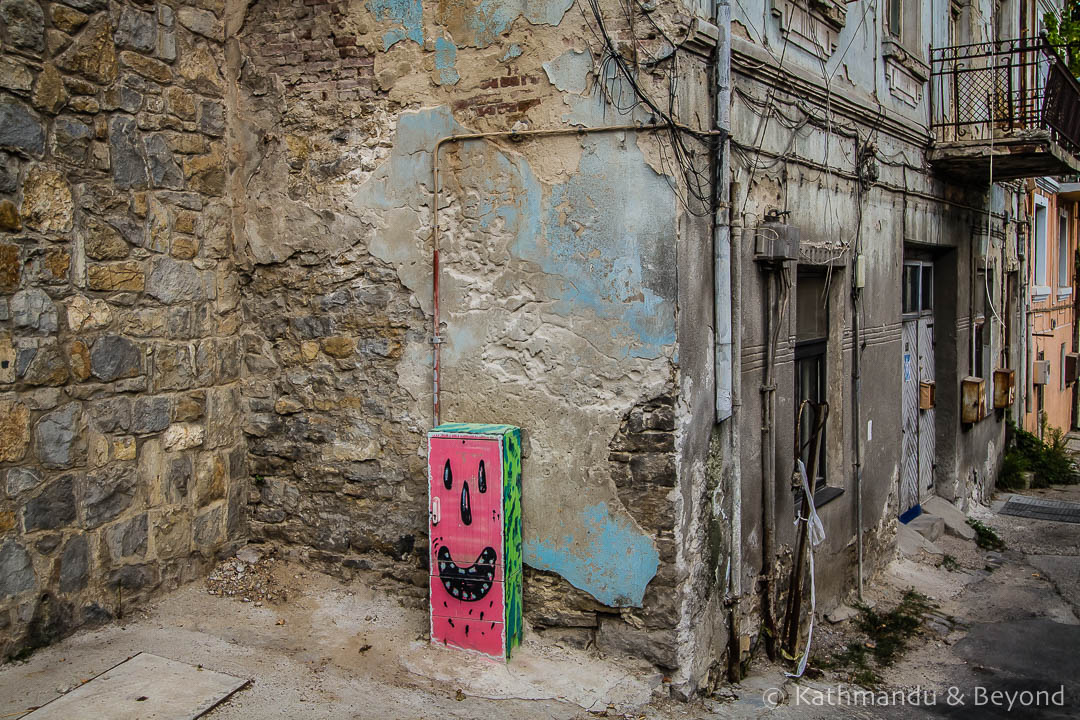 Amongst the wall murals, we also saw quite a lot of 'utility box street art', similar to the kind we discovered in Sofia.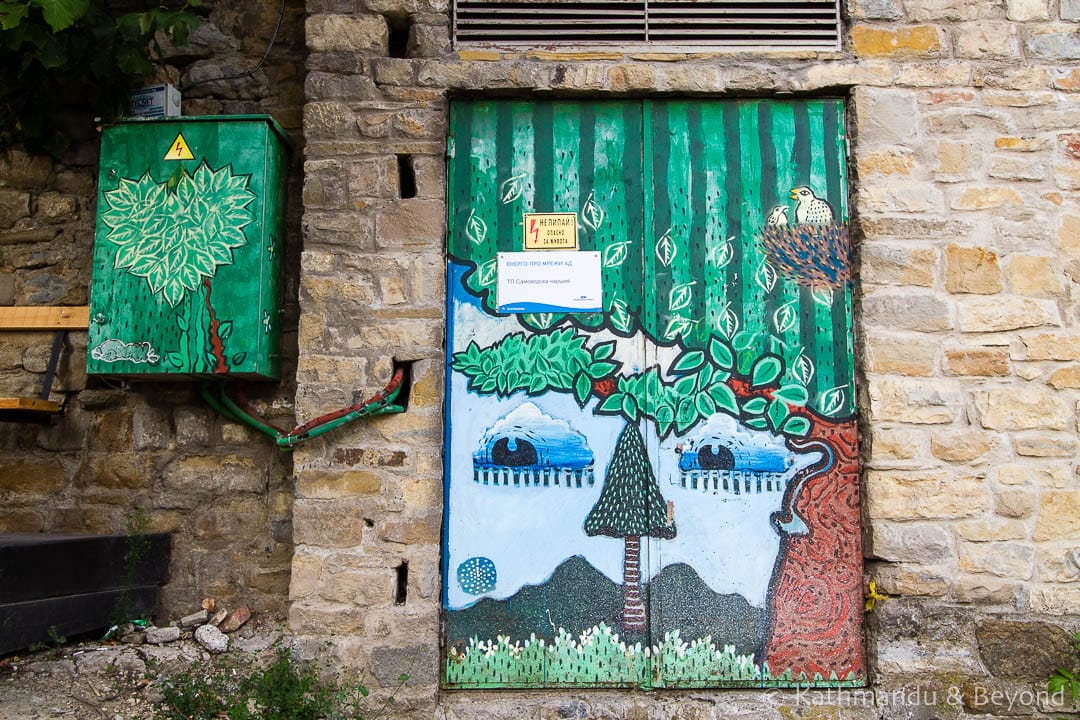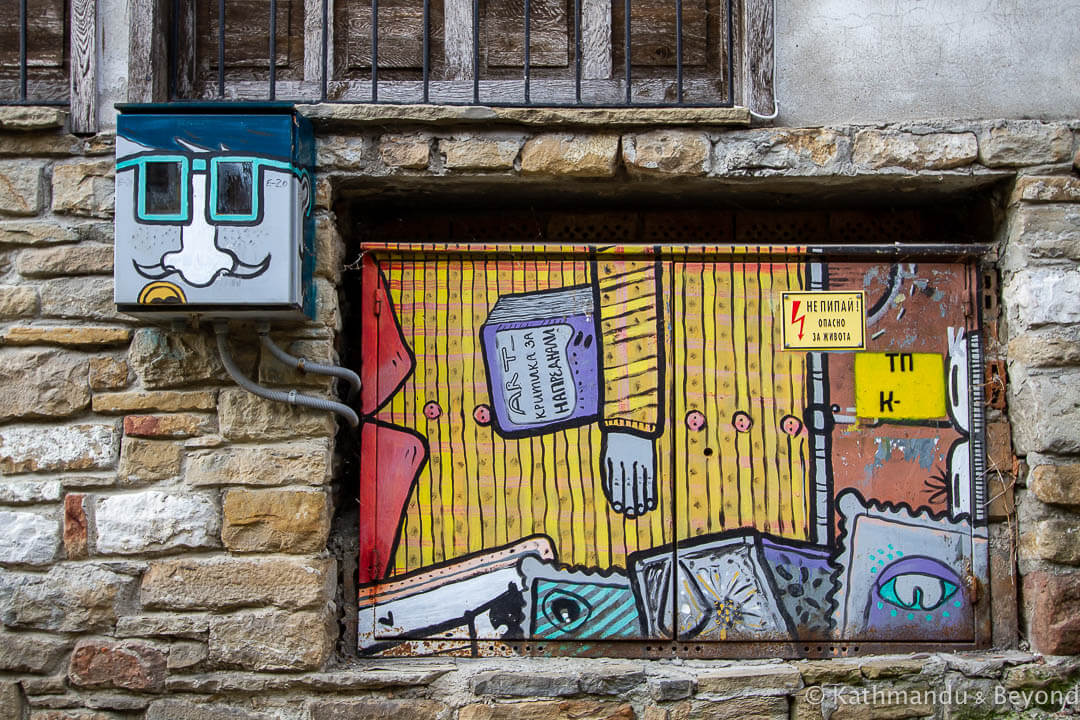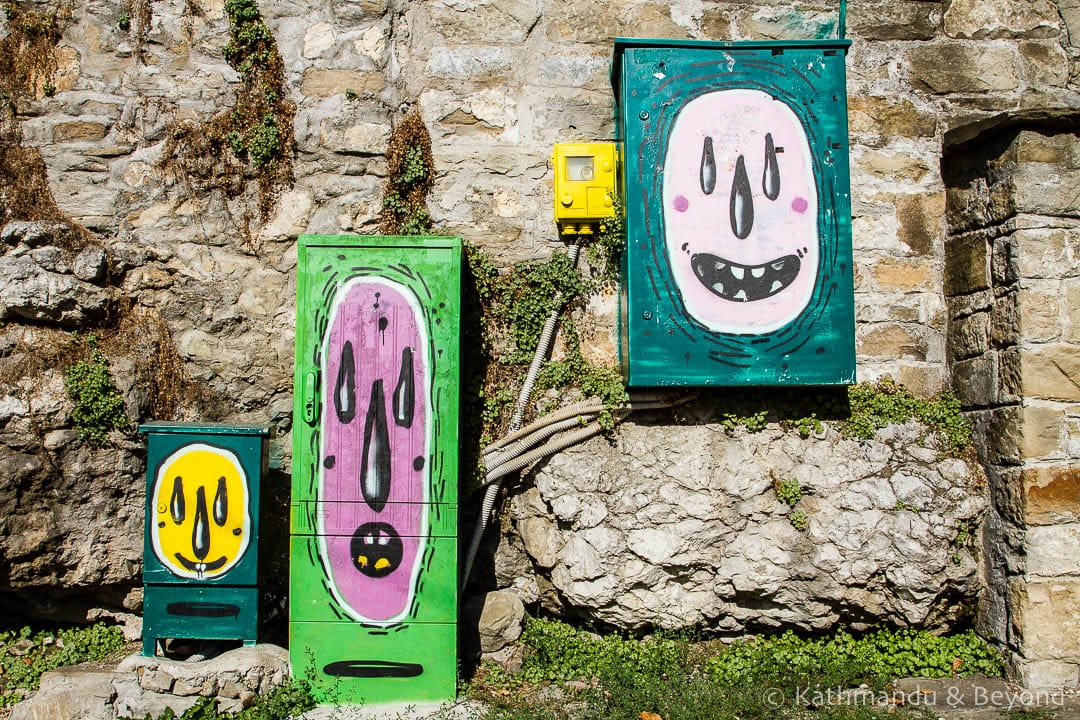 I've put the locations of the street art we found in Veliko Tarnovo on a Google map. The names of the art aren't the official names, just the names I gave as a means of identification. This can be used for a self-guided walking tour. Alternatively, a company called Free Veliko Tarnovo Walking Tours offer – not surprisingly – free walking tours of Veliko Tarnovo!  Check to see if they have one dedicated to street art at the time of your visit.
And here's the best of the rest that Veliko Tarnovo street art offers …













---
---
IF YOU ENJOYED OUR POST ABOUT STREET ART IN VELIKO TARNOVO, PLEASE PIN IT…



---
---