Whilst exploring Sofia recently, with our usual eye out for street art, we noticed a couple of those electricity boxes; the kind you don't usually notice. I don't know what the correct name for them is – Electricity transformer boxes or kiosks? Circuit boxes? Junction boxes? Electric utility boxes? Wiki also tells me they are called power boxes in the USA and feeder pillars in the UK. Anyway, I'm talking about those boring-looking grey metal boxes that control the electricity supply to nearby buildings.
So, the reason we noticed them was that they were colourfully painted with amusing scenes. And then we spotted more. Mark raised his eyebrows as we continued along the road, now at a much slower pace than before, with me saying, "There, take a picture of that one" and "Look, there's another …"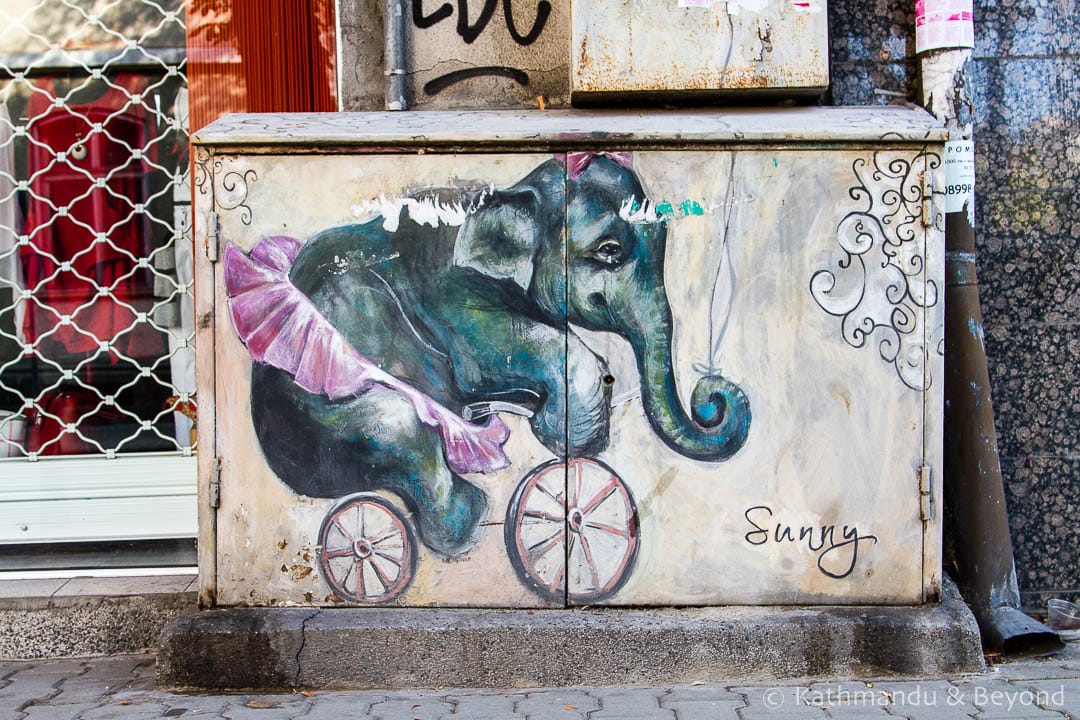 Electric Utility Box Art in Sofia, Bulgaria
It turns out that the street we were on, Tsar Shishman, is nicknamed Box Street and the boxes were painted in 2011 during Sofia Design Week as part of a project named "Sofia Breathes Design". Permission for the street exhibition was given to brighten up one of Sofia's main streets. The only regulation was that the electricity warning sign couldn't be painted over. The programme transformed Tsar Shishman Street into a street art gallery and features the work of around fifteen of Bulgaria's brightest young artists.
The project was a roaring success and in 2012, fifty-one more utility boxes on George S. Rakovski Street were painted by more local artists.
It turns out that utility box art is its own form of street art that reaches a lot farther than the streets of Sofia. A quick Google search revealed there are even Pinterest boards dedicated solely to this style of art. 
Eventually, we had to move on from the utility box art to find some of the concrete buildings and monuments that Mark had pinpointed! There are plenty more to be spotted on the streets of Sofia, but here's some of the electricity box street art we snapped…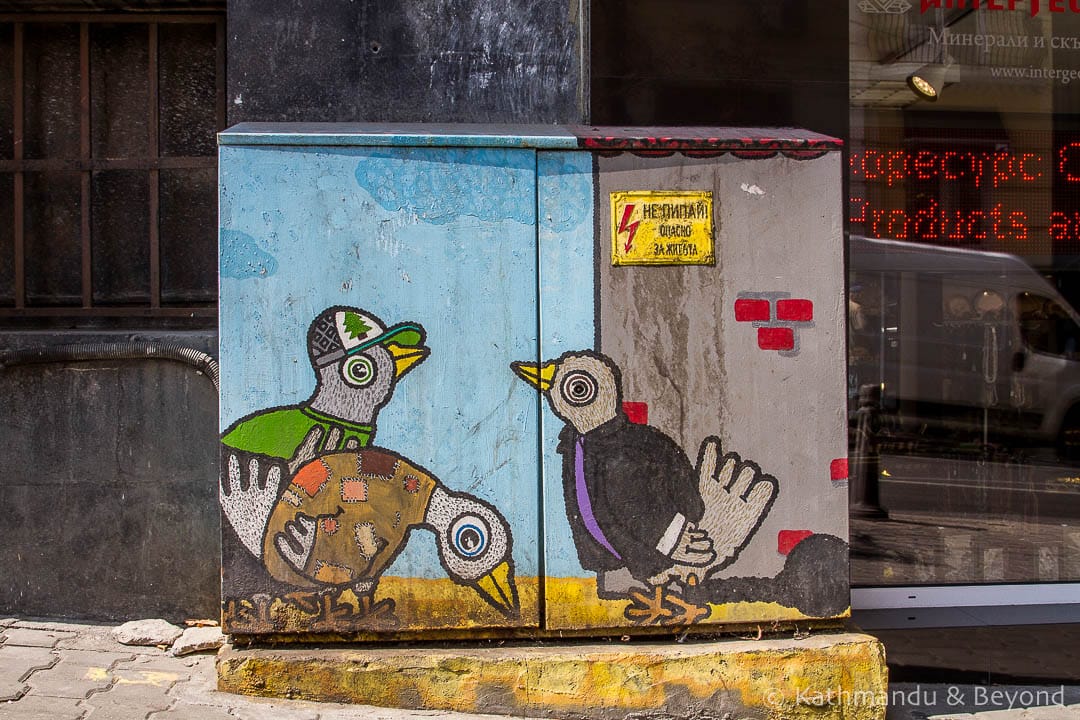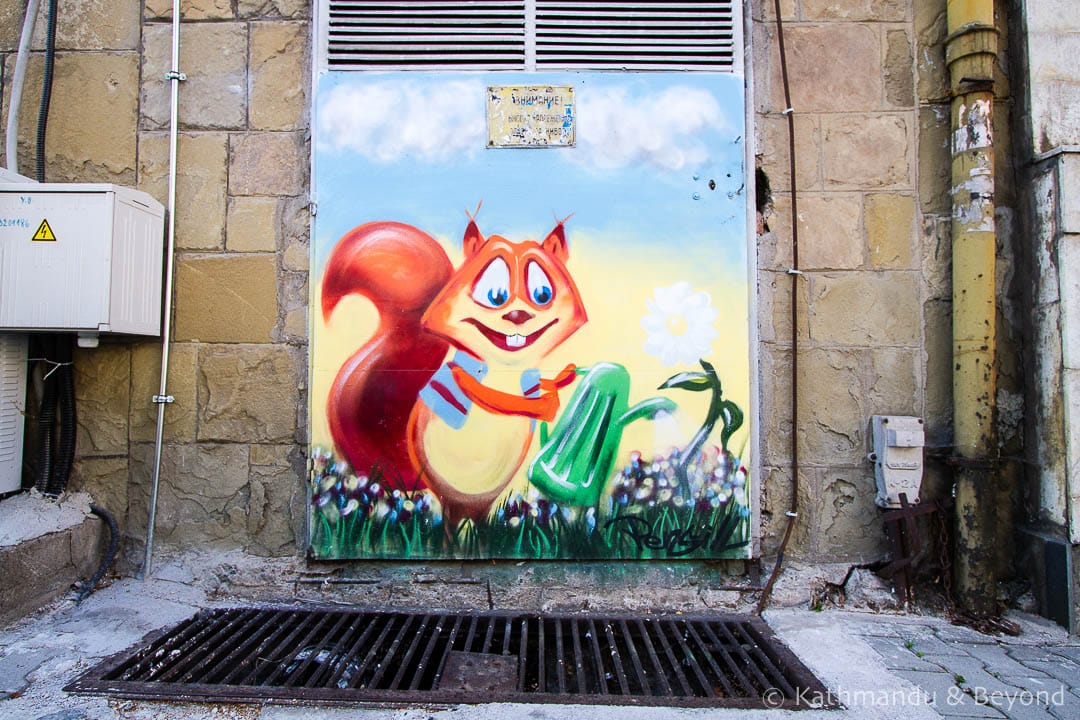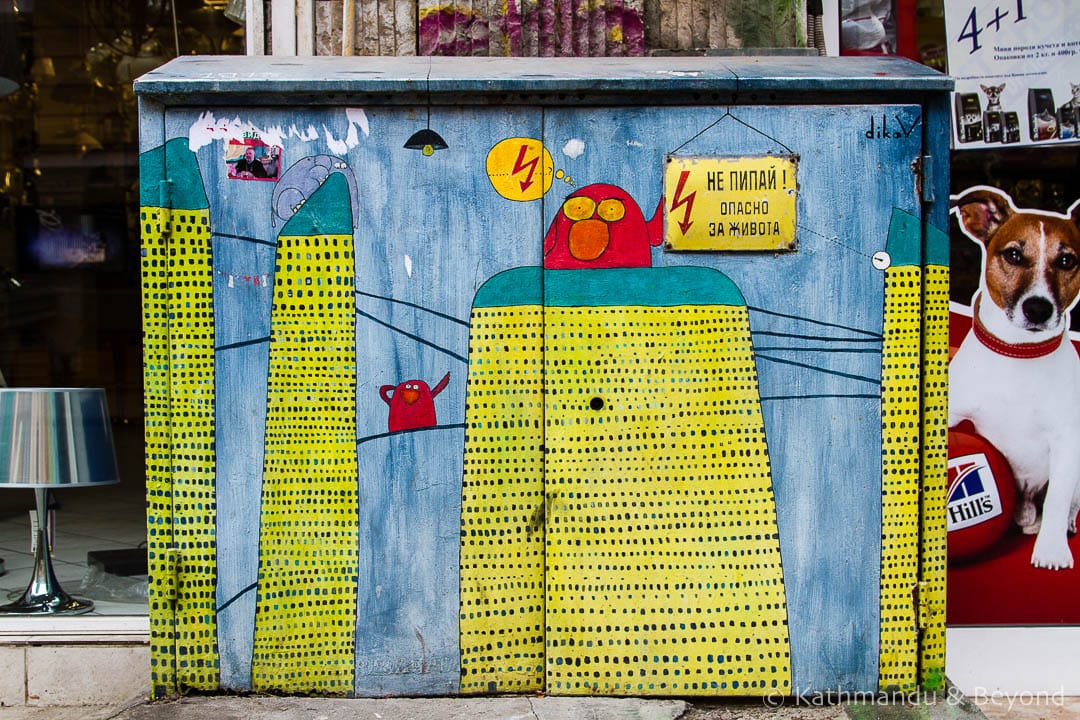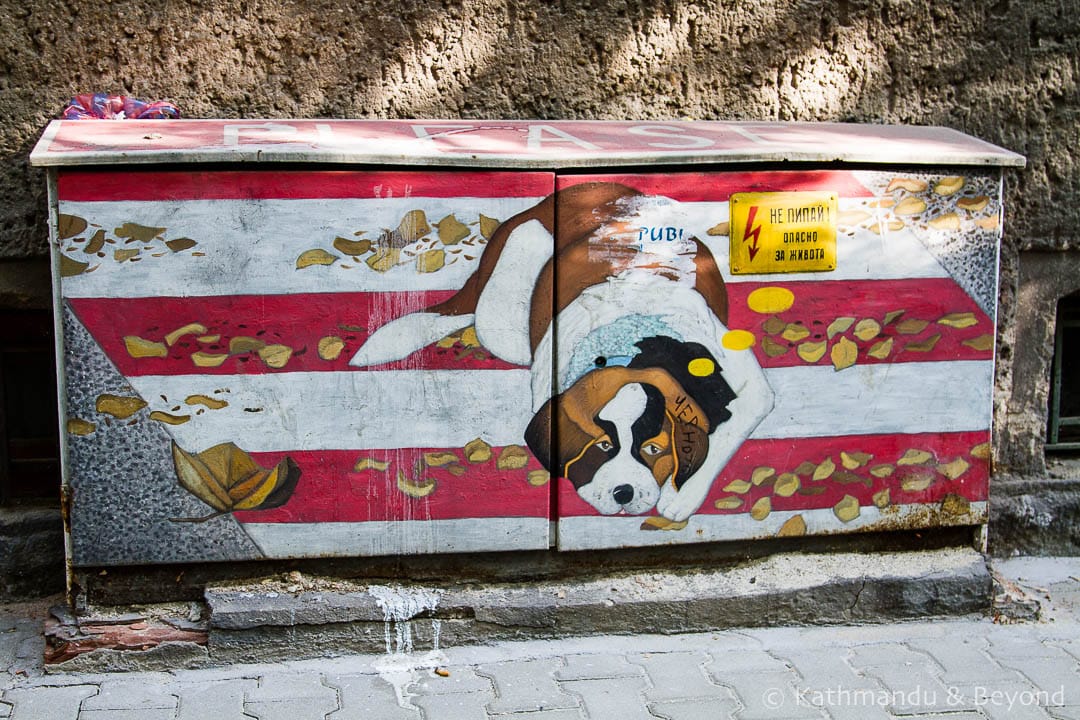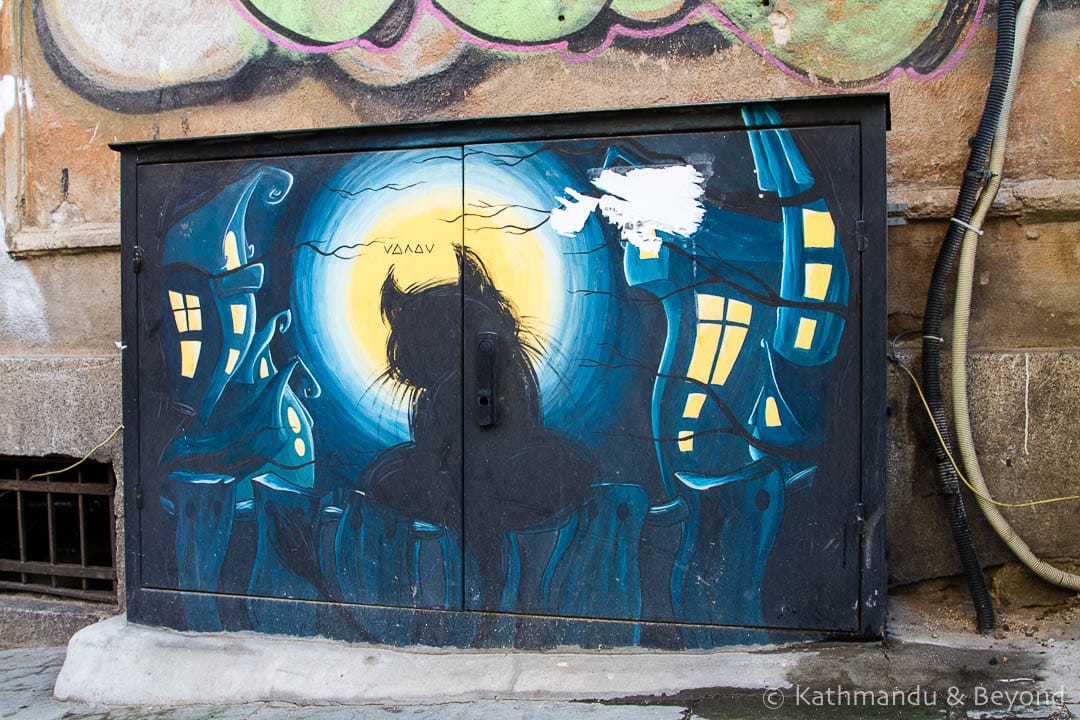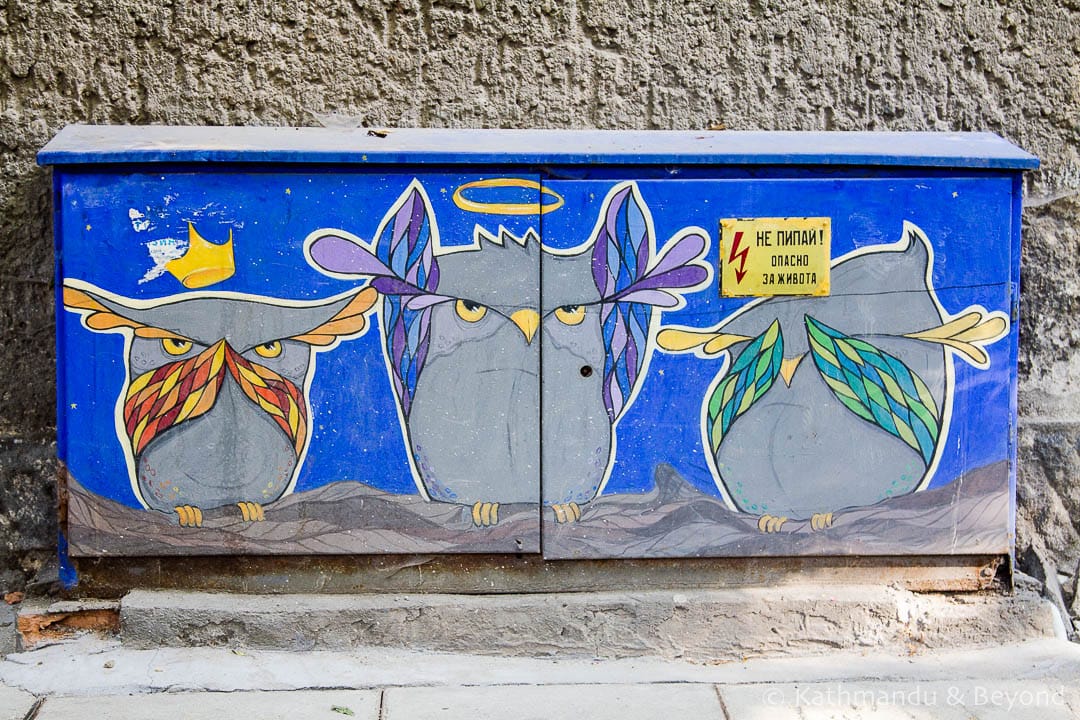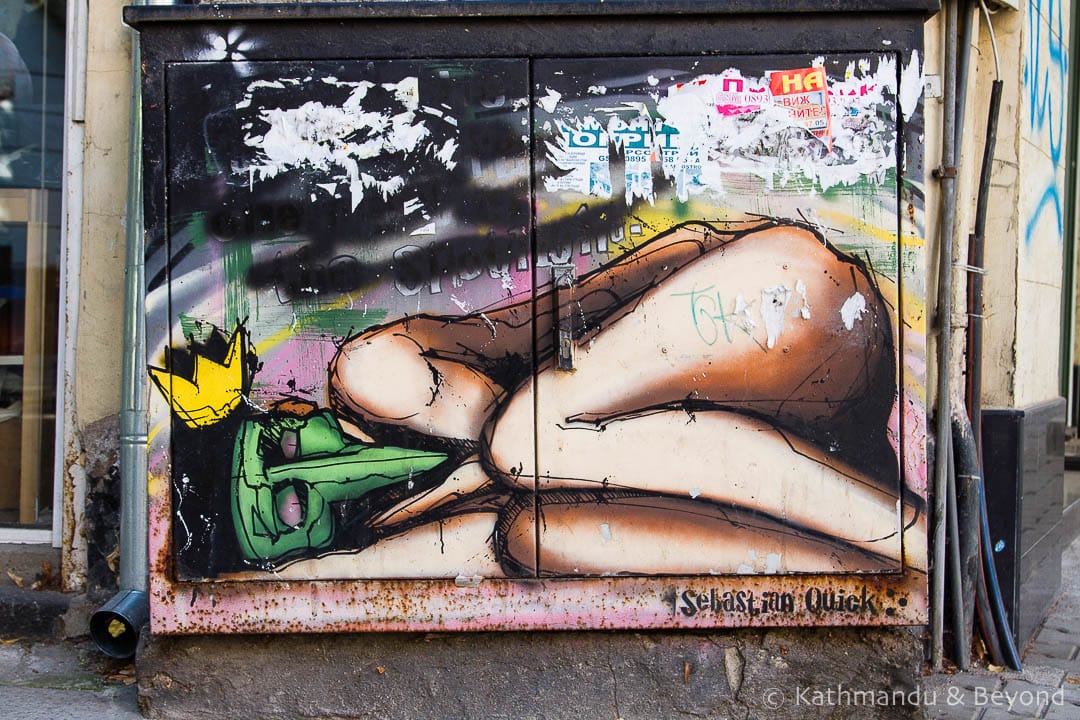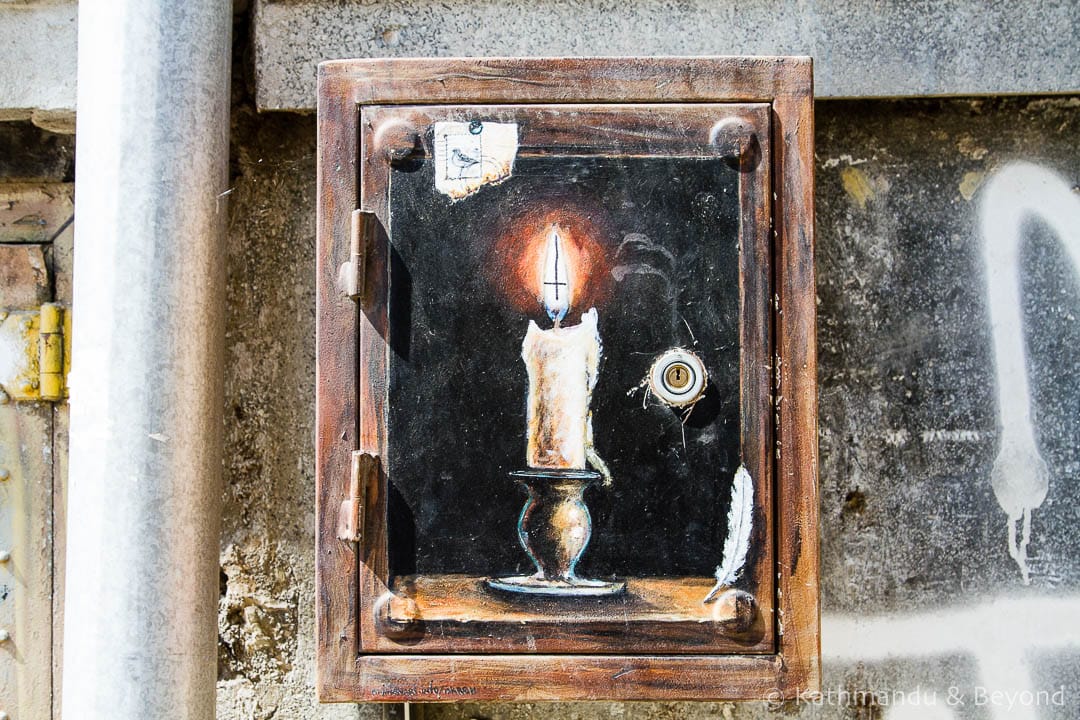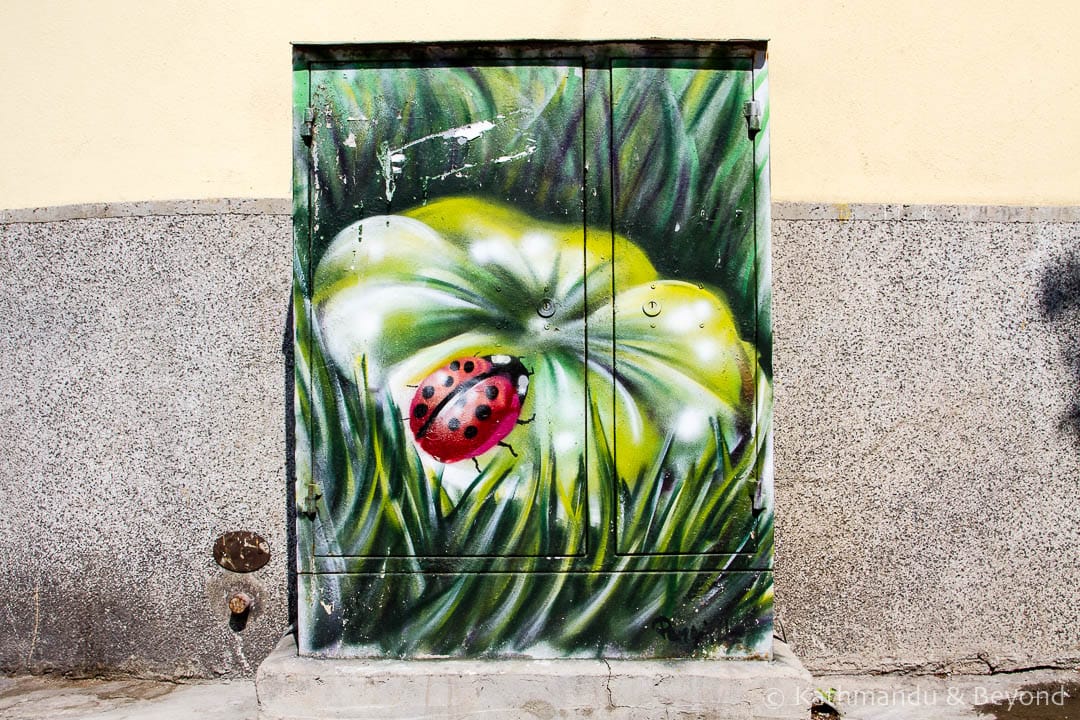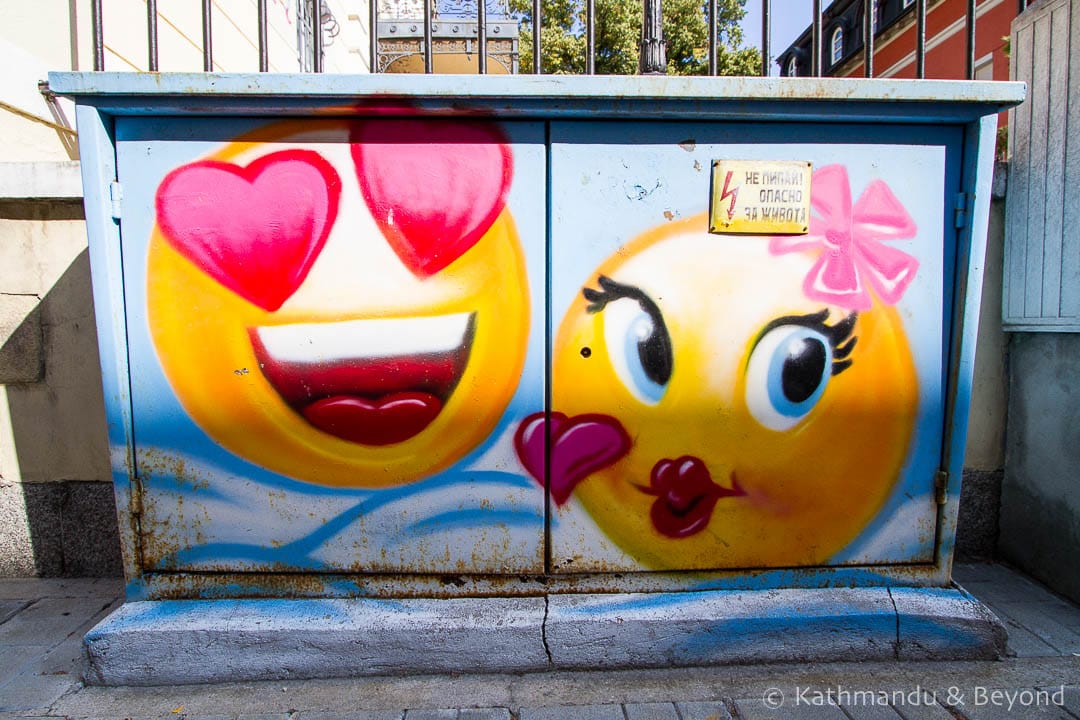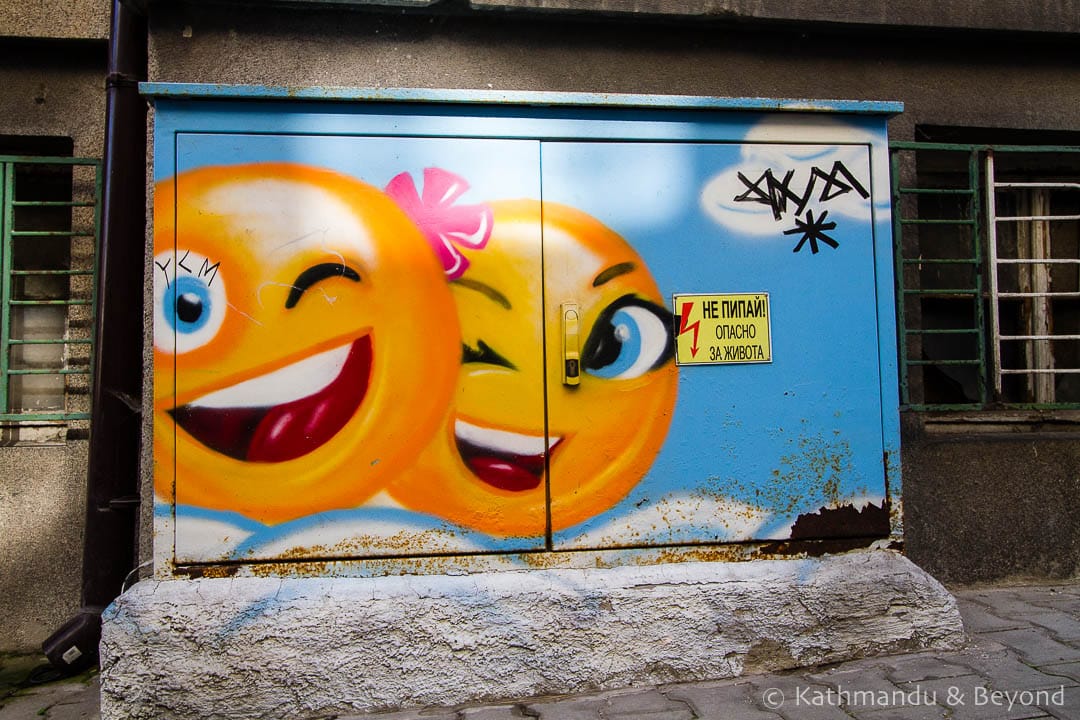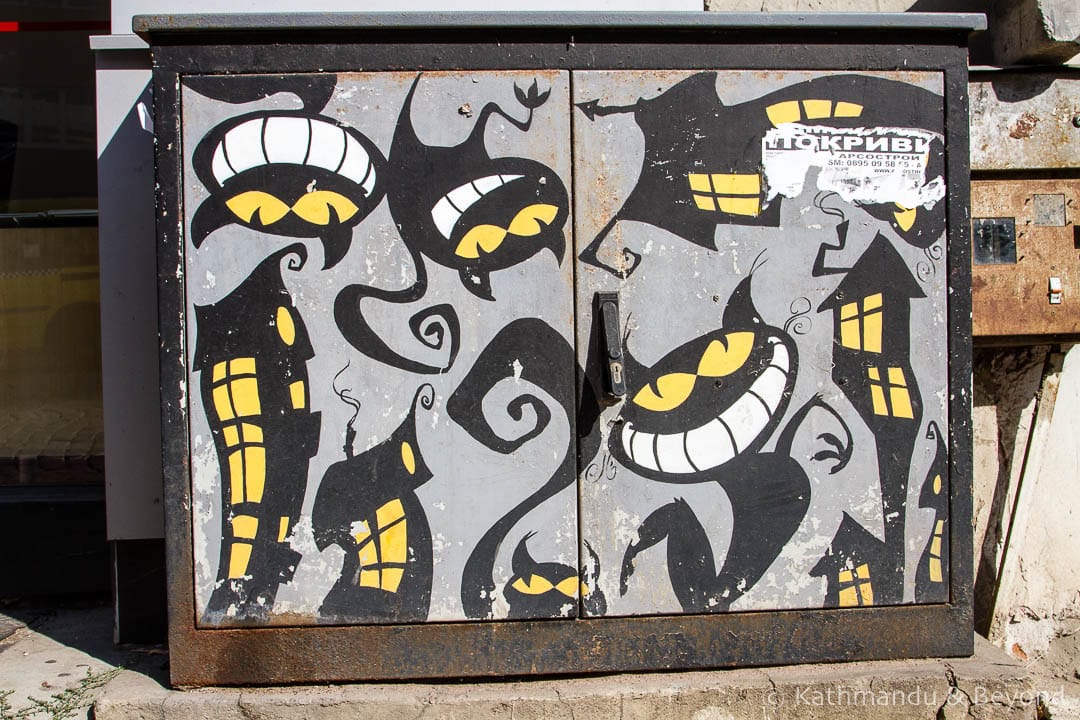 Electric Utility Box Art in Sofia, Bulgaria
During my research, I came across this post on Bored Panda which showcases some cool paintings on utility boxes in Auckland, New Zealand. Have you spotted any electricity utility box art on your travels or in your home town? Let us know in the comments below and we'll add it to our street art wanderlist.
---
---
IF YOU ENJOYED THIS POST ABOUT SOFIA'S UNIQUE FORM OF STREET ART – ELECTRIC UTILITY BOX ART – PLEASE SHARE IT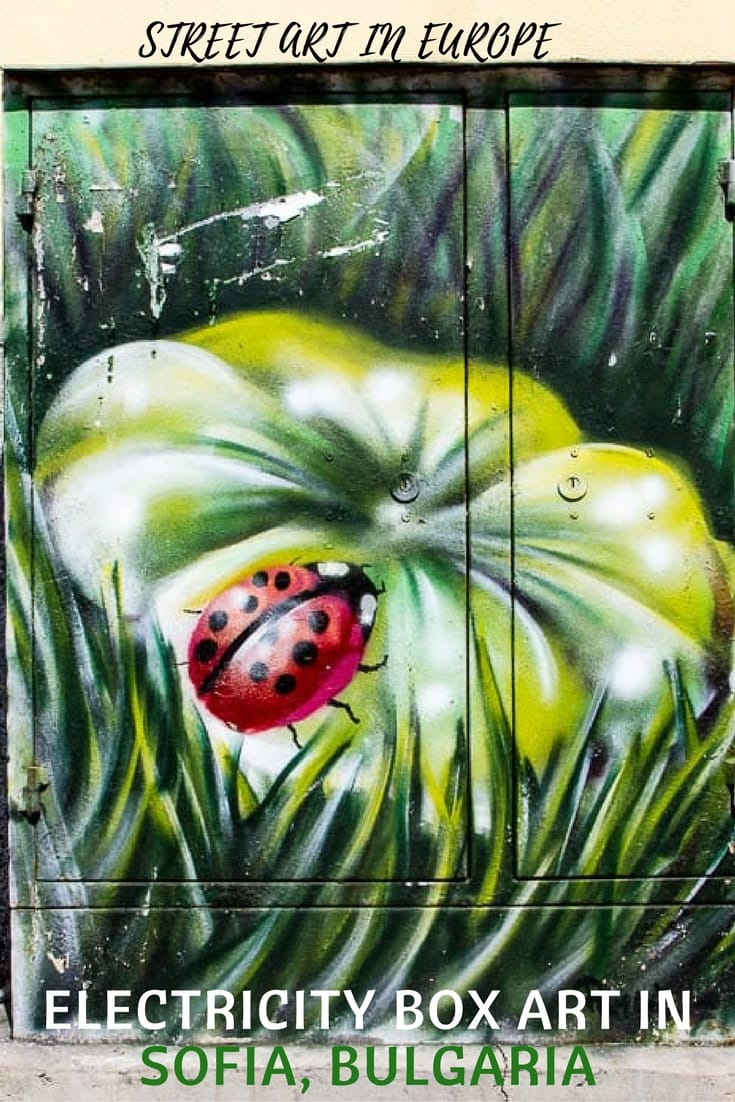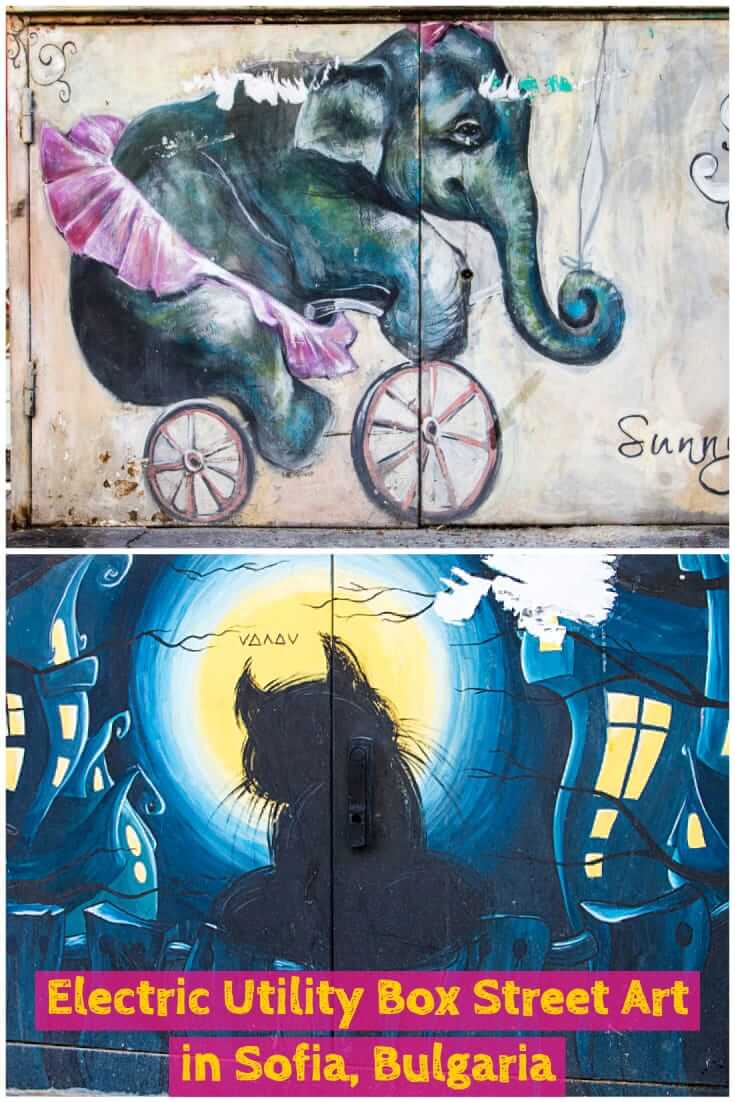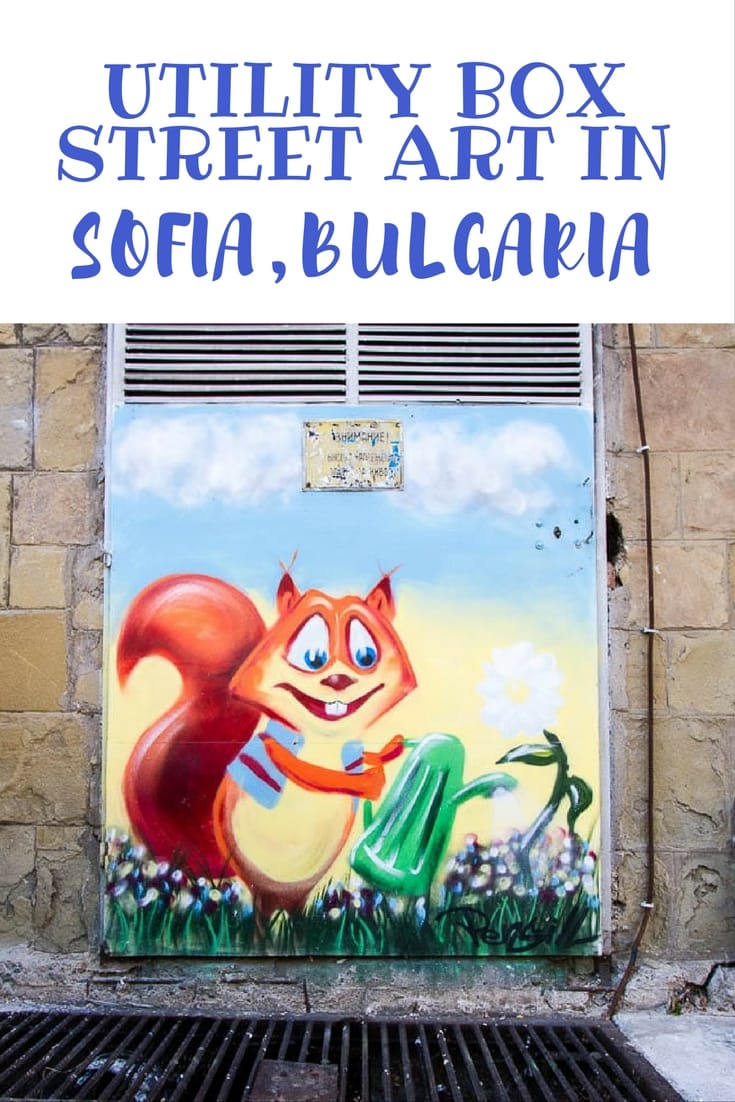 ---
---