Linking locations connected to Chernobyl and HBO's miniseries
If like us, you've been watching HBO's recently-aired, and utterly riveting miniseries, Chernobyl, you might be wondering about the filming locations. If you've travelled in the region, you may also be frequently distracted trying to recognise the places featured.
It struck me that we've written a few posts either about places directly related to the Chernobyl disaster, or places that we have since learnt have a connection to the filming locations. So with the heightened interest in the events that surrounded Chernobyl, it seemed like a good time to round them up.
Most of the miniseries was filmed in Lithuania; much of it in and around Kaunas, the country's second city. Fabijoniškės, a residential district in the northern suburbs of Vilnius was used to depict Pripyat, and the majority of the Chernobyl scenes were shot at the Ignalina Nuclear Power Plant in Visaginas. Only a few scenes were filmed in Kyiv.
In addition to having spent time in both Vilnius and Kaunas, we've also visited (and written about) a further three locations associated with the catastrophic nuclear disaster that took place in the early hours of April 26, 1986.
Chernobyl Exclusion Zone and the purpose-built city of Pripyat
Our first direct encounter with anywhere related to the Chernobyl disaster was a day excursion from Kyiv to the Chernobyl Exclusion Zone in the summer of 2016. Even back then it was a popular day trip from Kyiv and we were aware that many of the scenes we were witnessing (floors littered with gas masks, nurseries with children's toys still in situ, etc.) were staged but still, visiting the zone was a mesmerising and exciting experience in a macabre kind of way and photographing everything we were taken to see by our local guide was so addictive that we came away with a ridiculous amount of pictures.
City Hospital No.126  in Pripyat (Chernobyl Exclusion Zone)
Although we don't regret visiting Chernobyl as a day trip from Kyiv, we've since realised that there is much more to the zone than initially meets the eye. We do intend to return at some point in the future, even possibly later this year depending on how our plans pan out, but next time we will spend an overnight, possibly two, in the zone and discover different corners of this vast area.
You can see more photos from our visit to the Chernobyl Exclusion Zone here.
Ukrainian National Chernobyl Museum
Even if you're not planning a visit to the Exclusion Zone, a visit to the Chernobyl Museum should be on your list of things to do in Kyiv. Many people say you should visit the museum prior to your Chernobyl tour, but if you don't manage to fit it in beforehand, you'll still learn a lot by visiting.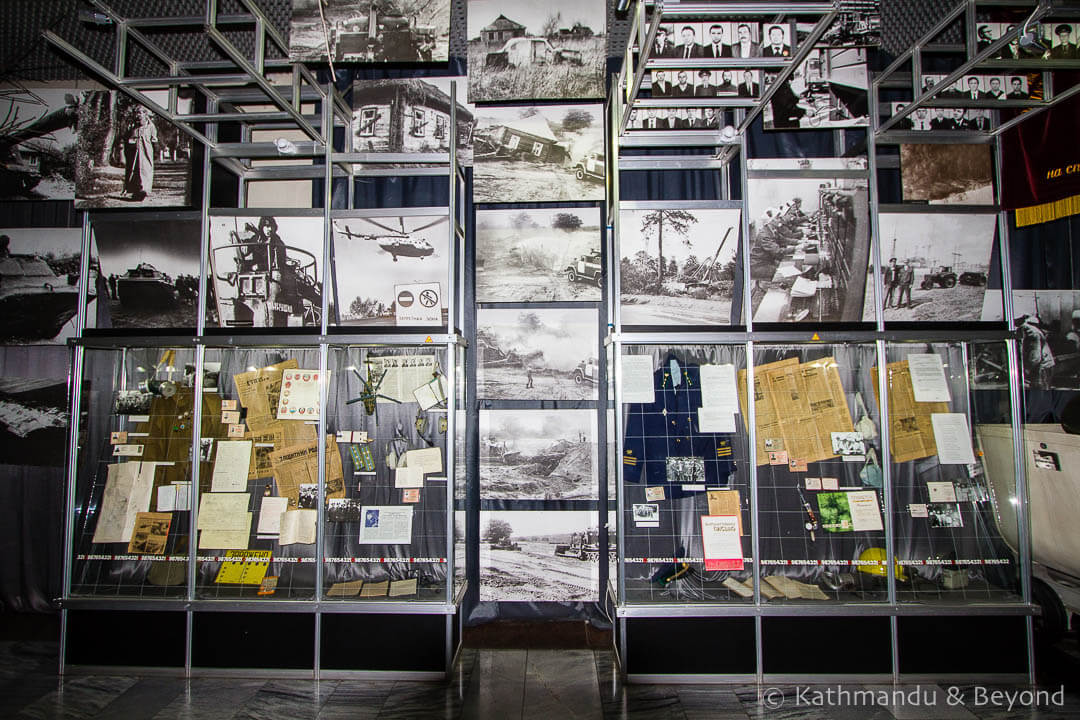 Ukrainian National Chernobyl Museum in Kiev
The purpose-built city of Slavutych
We took our interest in what occurred at Chernobyl to the next level when we started to consider what happened to the civilians who were evacuated from Pripyat and the small settlements surrounding it once the authorities eventually decided it was unsafe for them to remain in the proximity of the plant.
There is a powerful scene in the HBO series in which an old lady who had survived the Soviet Holodomor (*), the German Nazis during World War II, and all other manner of tyrannies, refuses to leave her home when ordered to do so by a young Soviet soldier. I won't say anymore in case you haven't seen it but, initially, the authorities, including those at the highest level in Moscow, refused to accept that there was any risk of radiation or other related illnesses to the zone's population of workers and civilians and they remained where they were.
(*) Holodomor, meaning "to kill by starvation", was the name given to the famine/genocide that took place in Soviet Ukraine during the early 1930s that was probably instigated by Joseph Stalin in order to suppress any Ukrainian move towards independence.
But, as time progressed, too much of it in fact (even though we are only talking hours rather than days), it was decided that the civilian population did need to be removed to a safer part of the Union. Initially, those living near the reactor were simply evacuated. There was the assumption that this measure would only be a temporary one and that the displaced citizens would be able to return to their homes at some point in the future. But, as the seriousness of the tragedy unfolded, it became obvious that this wasn't going to be the case and that a more permanent housing solution would be needed.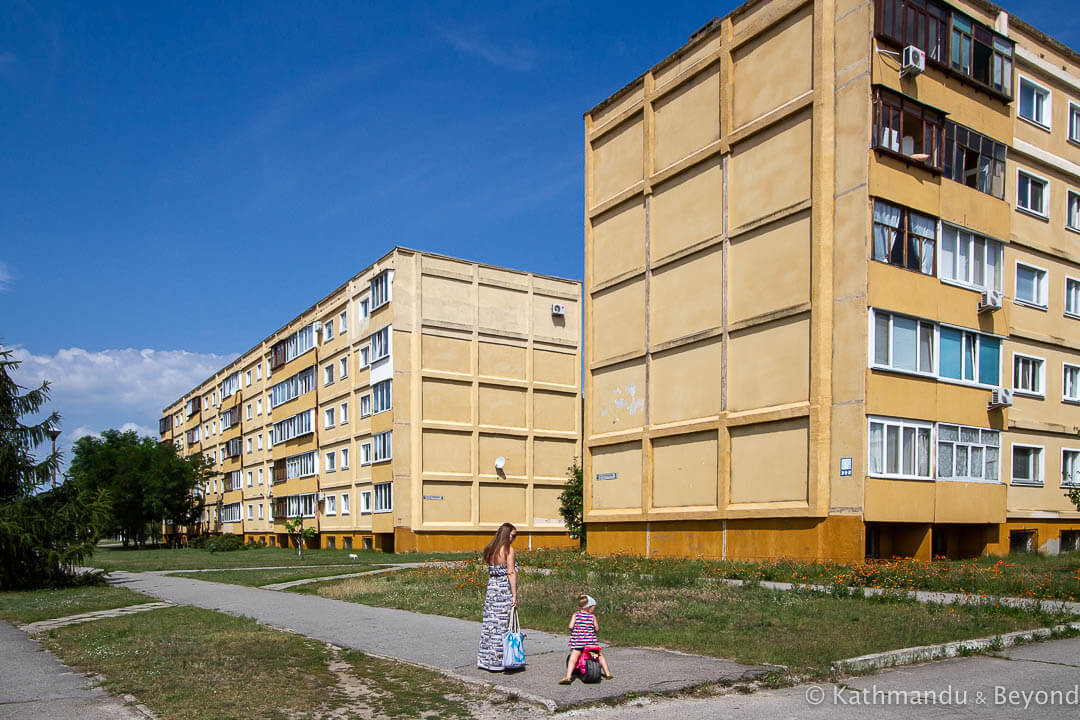 Tallinn Quarter, Slavutych
The solution was to create a purpose-built city from scratch that could accommodate the evacuees and provide them with a new and pleasant environment in which to live. The new city was called Slavutych, after the ancient Slavic name for the nearby Dnipro River.
Surprisingly, in my opinion, given the extent of the area that was affected by the fallout of the nuclear explosion, the chosen location for the new city of Slavutych was only 45km east of Pripyat. It was designed and constructed in the same year as the disaster by architects from eight different republics that were part of the Soviet Union at the time. A number of Slavutych's residents still work at Chernobyl and a commuter train that crosses Belarusian territory transports workers to and from the site.
You can read more about our visit to Slavutych here.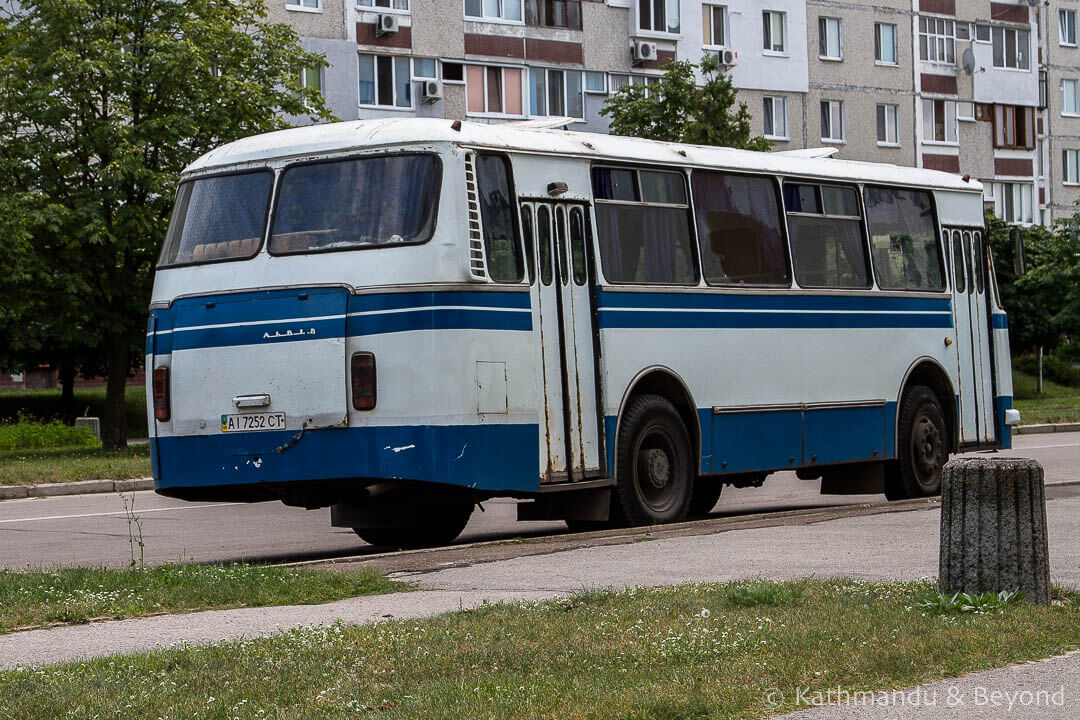 Buses exactly like this one were used for the evacuation task
Ignalina Nuclear Power Plant and the purpose-built city of Visaginas
Nestled in the eastern part of Lithuania, near the border with Belarus and Latvia, Ignalina Nuclear Power Plant was constructed as the 'sister' site to Chernobyl, also being a Reaktor Bolshoy Moshchnosti Kanalnyy (RBMK) type reactor.
Built in the late 1970s and commissioned in 1983, many of the design systems at Ignalina were modelled on Chernobyl, which commenced operations approximately six years earlier in 1977. In fact, it was these similarities, and fears of a repeat nuclear catastrophe, that eventually led to Ignalina being decommissioned in 2004 and closed down completely in 2009.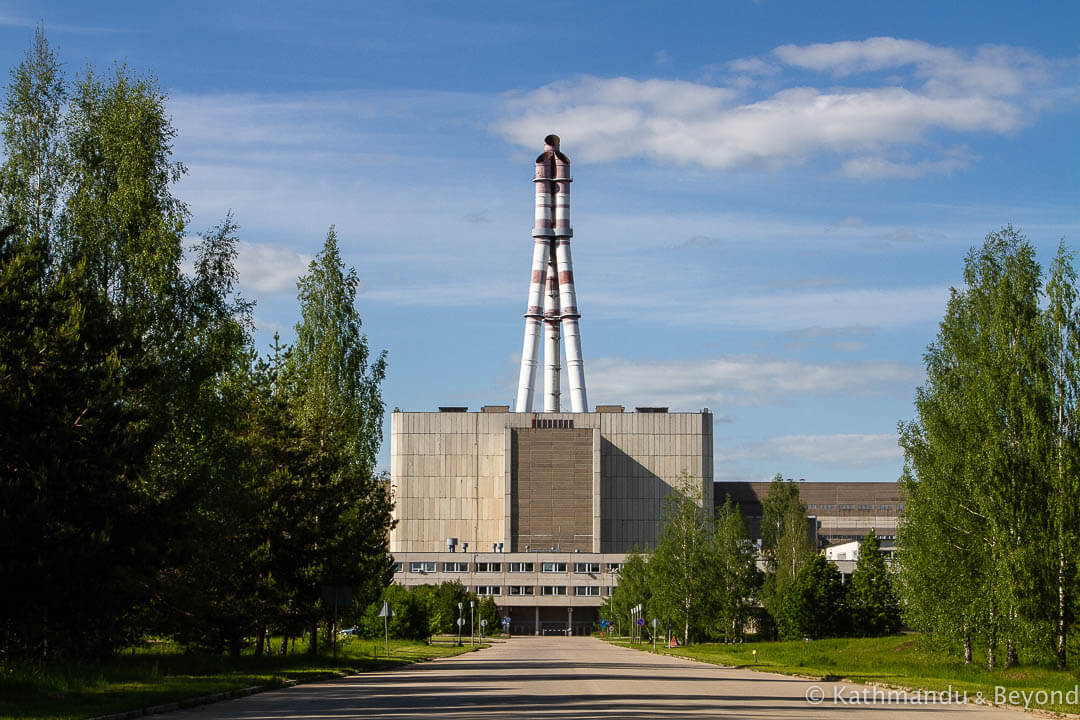 Ignalina Nuclear Power Plant
Like Pripyat, the city of Visaginas, which is 11km west of Ignalina, was created to accommodate firstly those who constructed the power plant and then those who worked at it, along with their families. Both cities were planned on the same socialist model (self-sufficient micro-districts) and wandering around Visaginas, it's easy to imagine what Pripyat would have looked like before the accident at Chernobyl.
Most of the power plant scenes in the Chernobyl tv series were filmed at Ignalina and it is possible, with prior appointment, to take a guided tour of the plant.
You can read more about our visit to Visaginas and Ignalina here.
---
---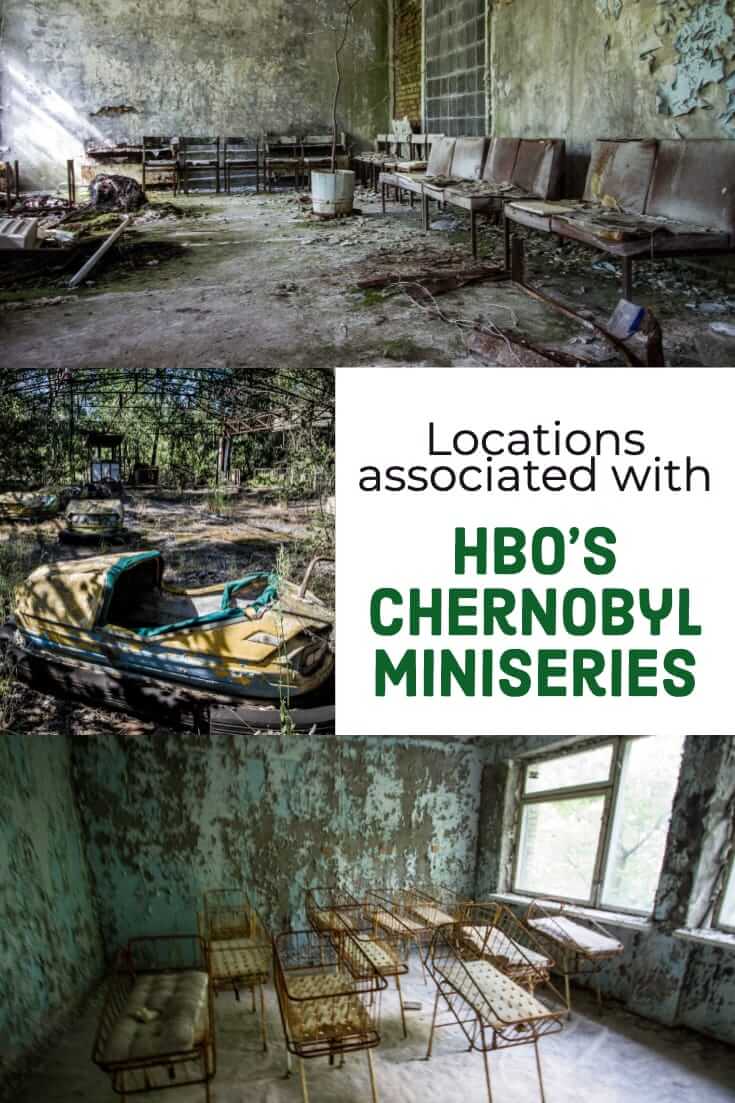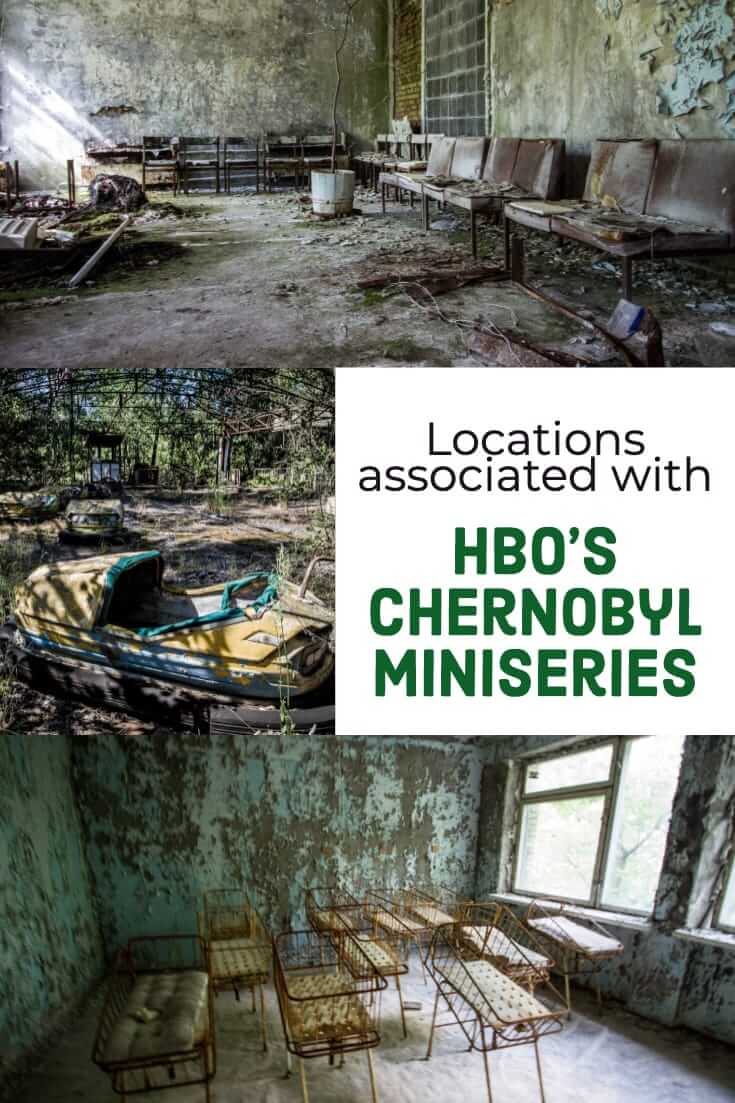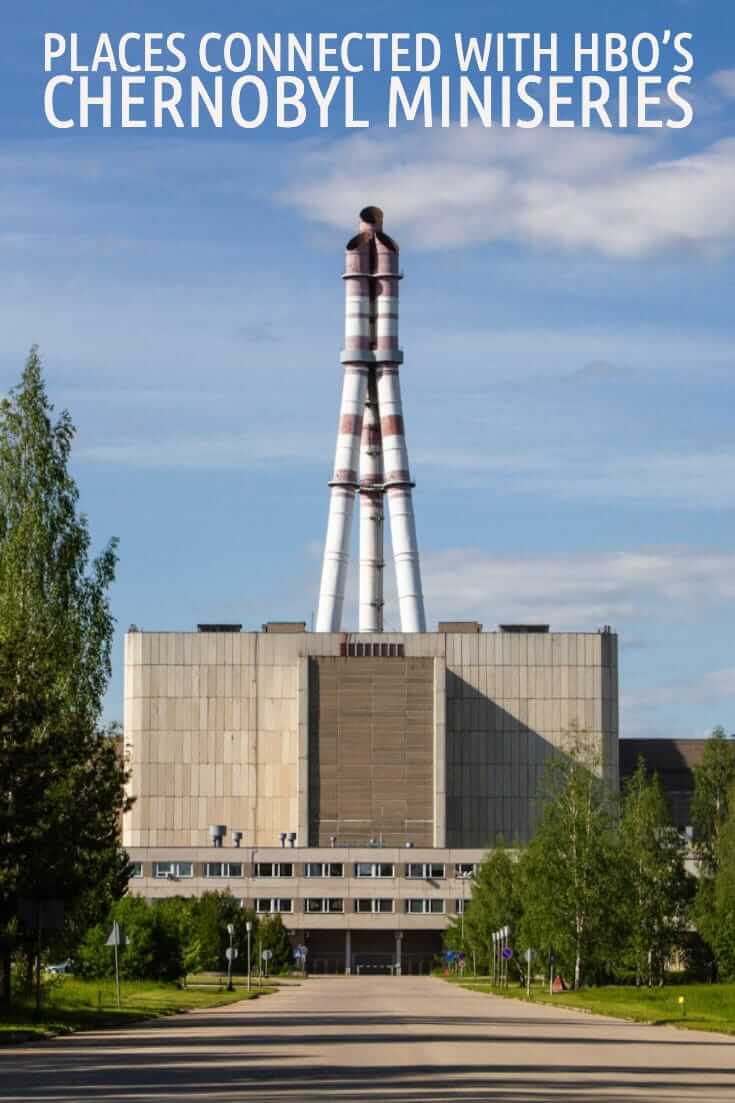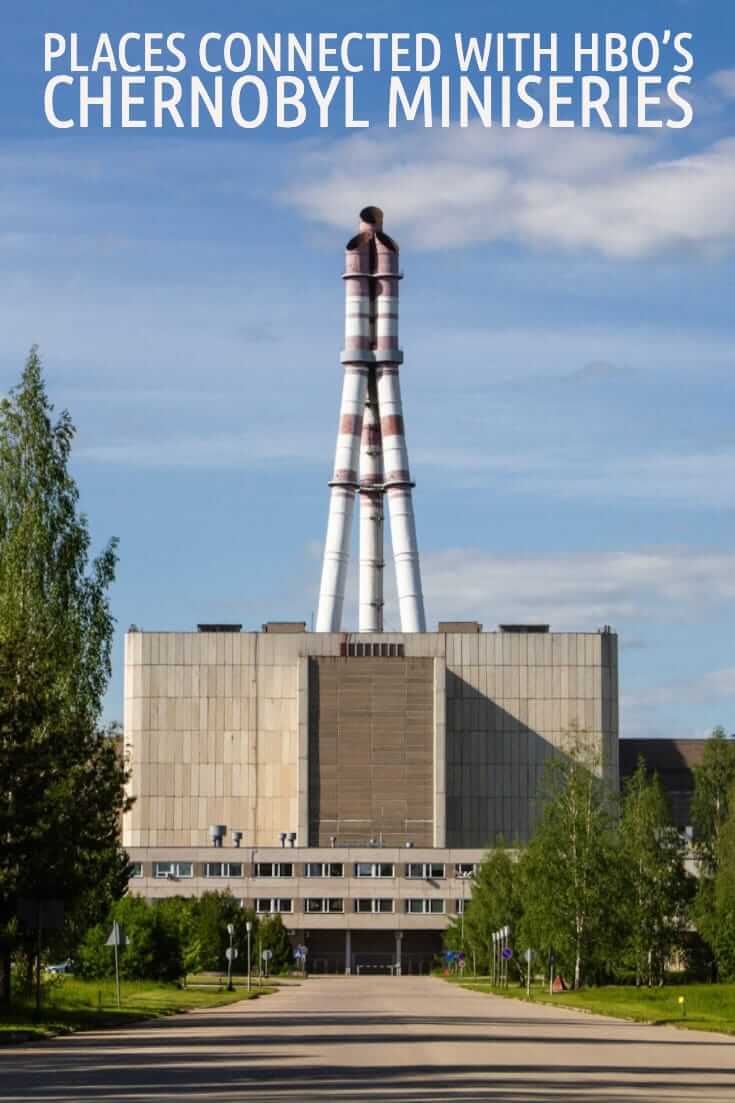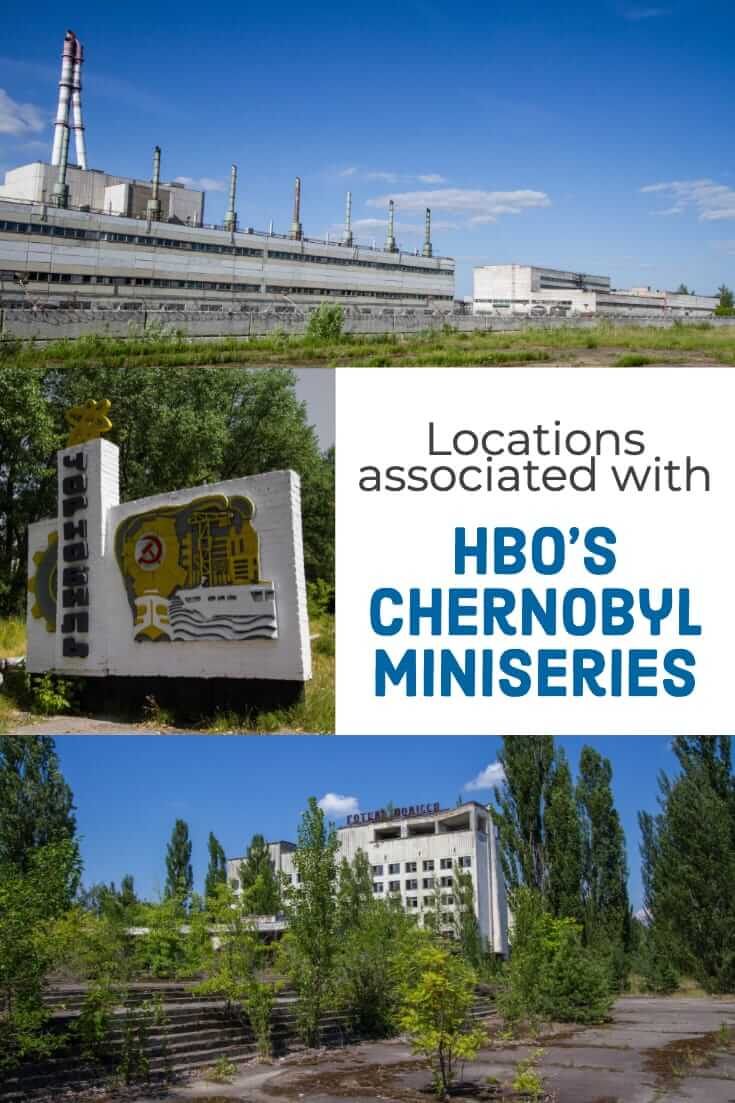 ---
---