Images of Ladakh, one of India's most photogenic regions
Isolated from the rest of the country for much of the year, the northern mountainous region of Ladakh is one of India's most visually stunning locations and the place to visit for awe-inspiring Himalayan scenery and a culture steeped in Tibetan heritage.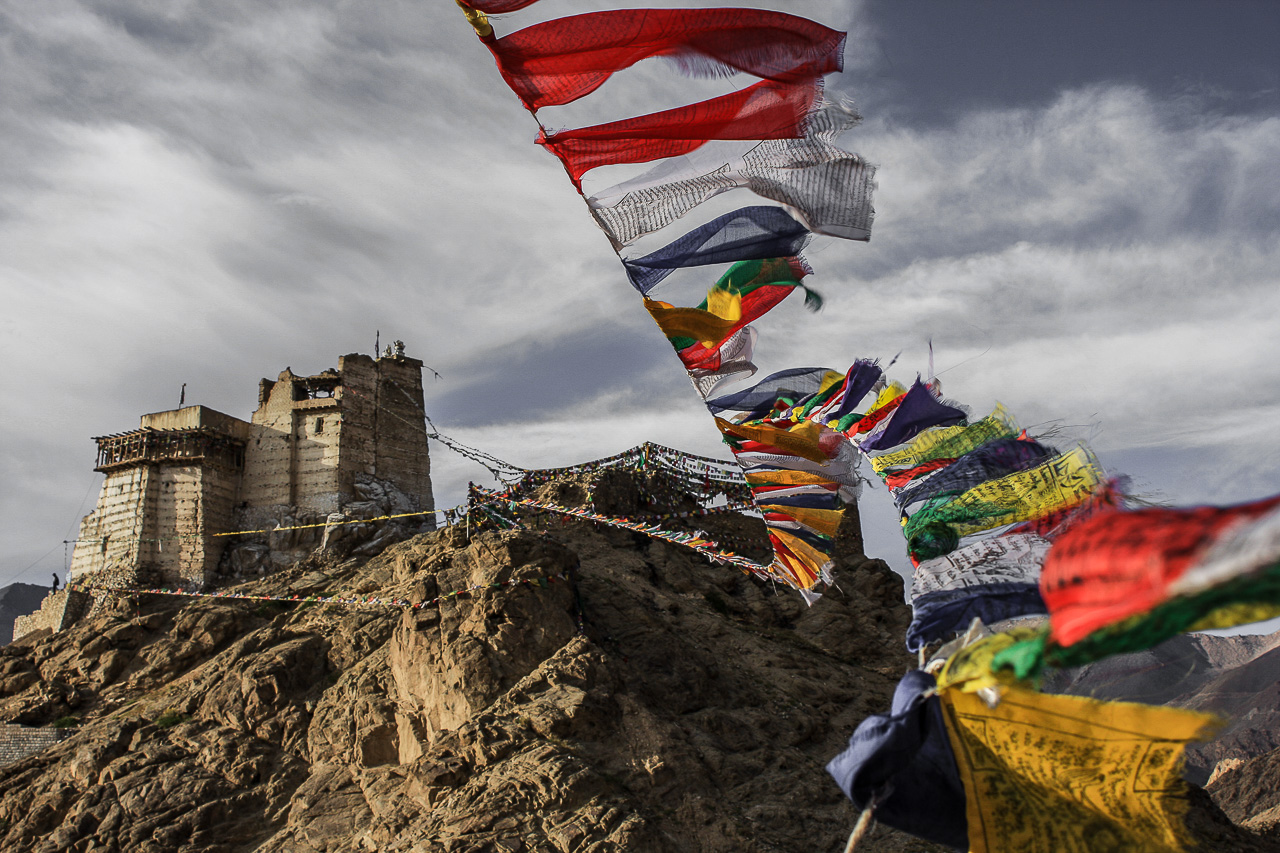 Leh Palace: The stiff climb up to the former royal palace of Leh is normally most visitors' first introduction to the challenges of high altitude
The gateway to Ladakh is the ancient trading town of Leh. With a relaxed vibe, some interesting things to do as well as good accommodation and food options, Leh is a classic traveller's haunt and mustering up the energy to see more of the region can be a bit of struggle. But, to fall into the 'I've been here for a month man…' rut and not see more of this far-flung, moon-like corner of the Subcontinent would be nothing short of criminal. Monasteries such Thiksey, Likir, Lamayuru and the fantastically located Hemis are superb places to visit either as day trips out of Leh or as part of an overnight circuit.
And hiring a 4WD with a driver means you can head even further afield on a multi-day trip to the mesmerising Nubra and Changthang valleys. If you haven't already arrived with your own transport, there are a number of reliable travel agents and fixers in town who can help plan an itinerary and arrange a vehicle and driver for you.   
As some of you may know, we are serial Indophiles. We have visited Ladakh a few times, both together and independently of each other, and it remains one of our most-liked parts of the country. Below is a selection of our favourite photos of Ladakh plus a bit of information about when and how to visit the region.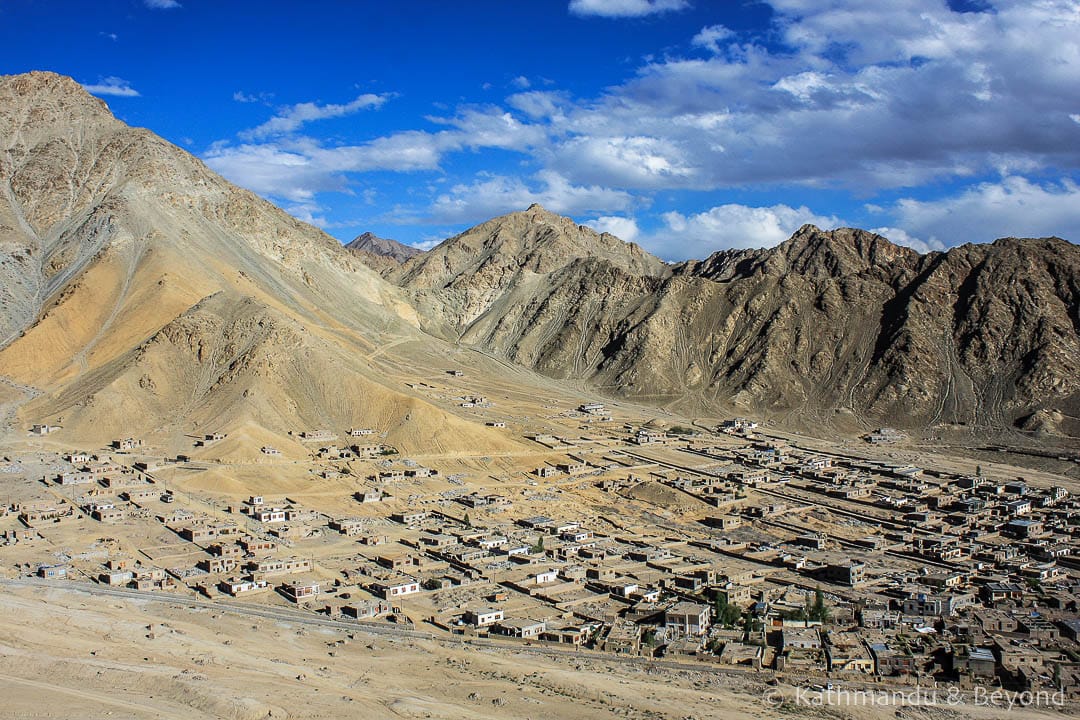 Leh: Leh is the administrative capital of Ladakh and the largest town in the region by far. Surrounded by stark mountains on all sides, the town has an incredible setting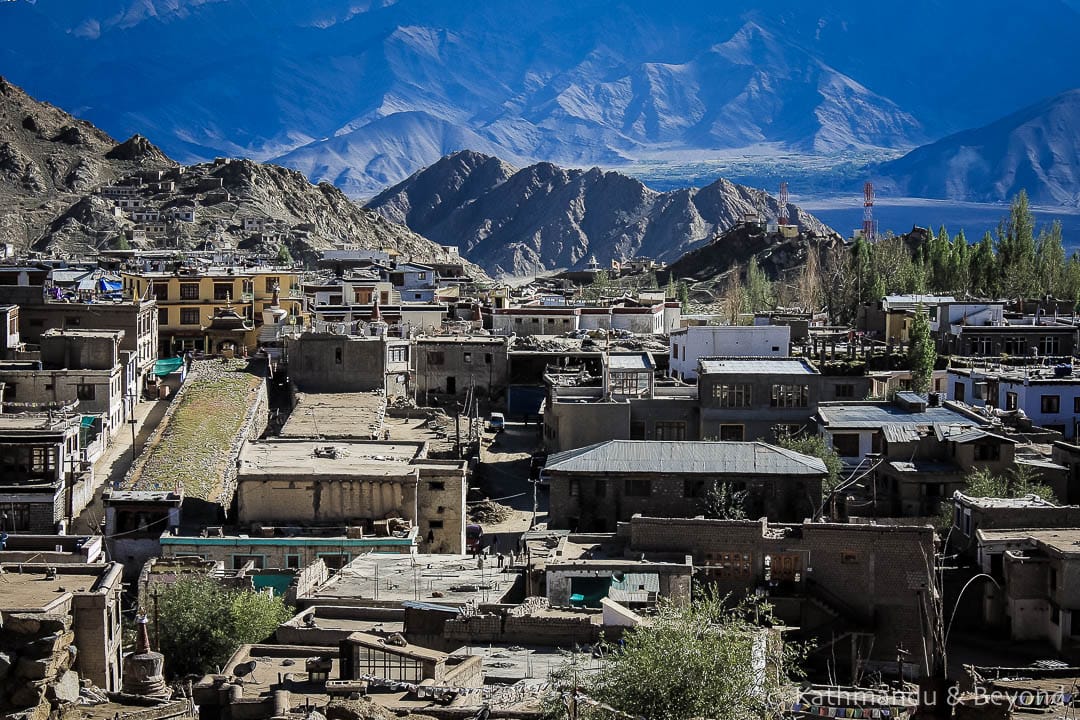 Leh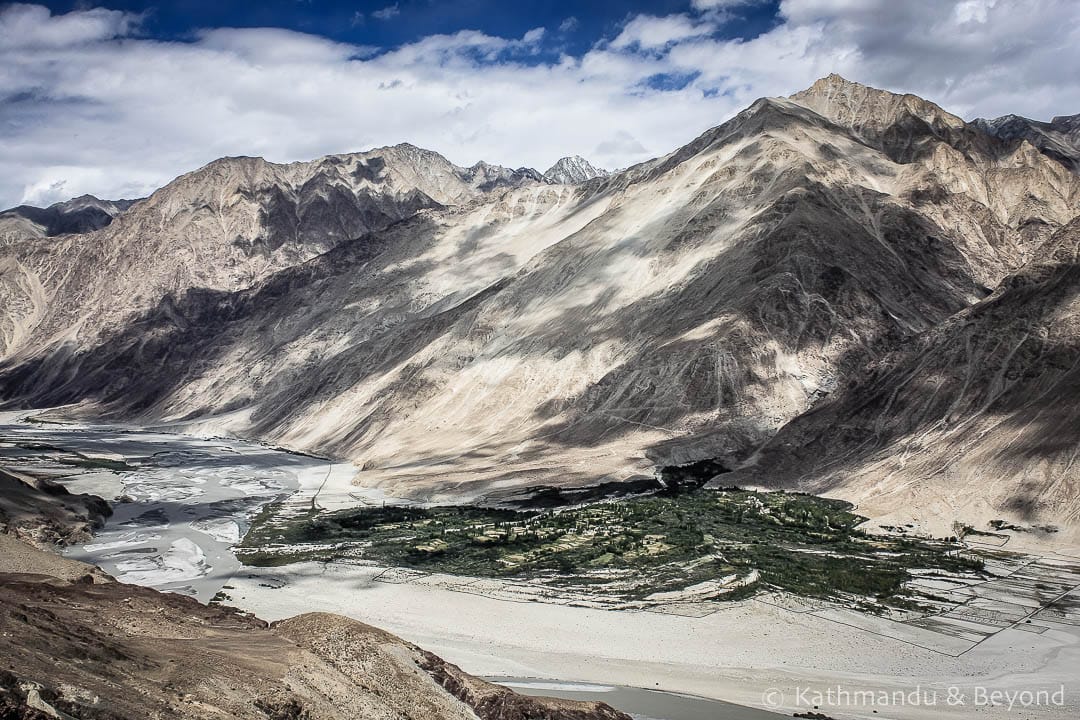 Nubra Valley: Once off-limits and inaccessible, it has been possible to visit the remote Nubra Valley for some time now, although foreigners still require a permit. Three days of touring by 4WD (public transport is sporadic, to say the least), and sleeping in basic homestays along the way, is about right to do the valley justice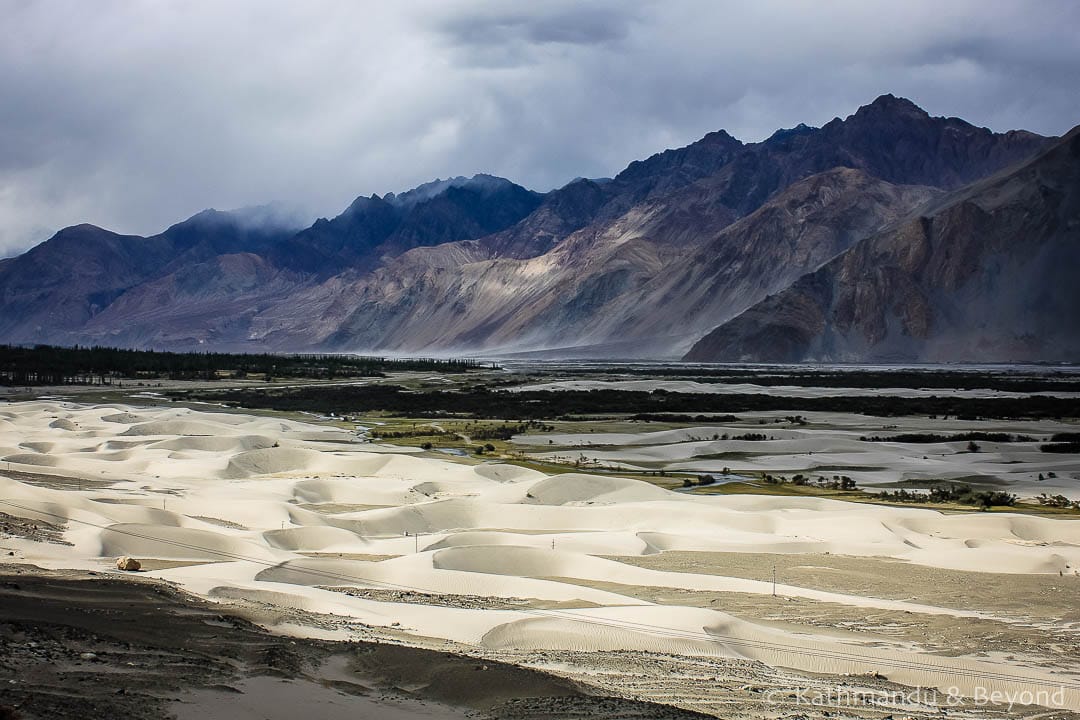 Nubra Valley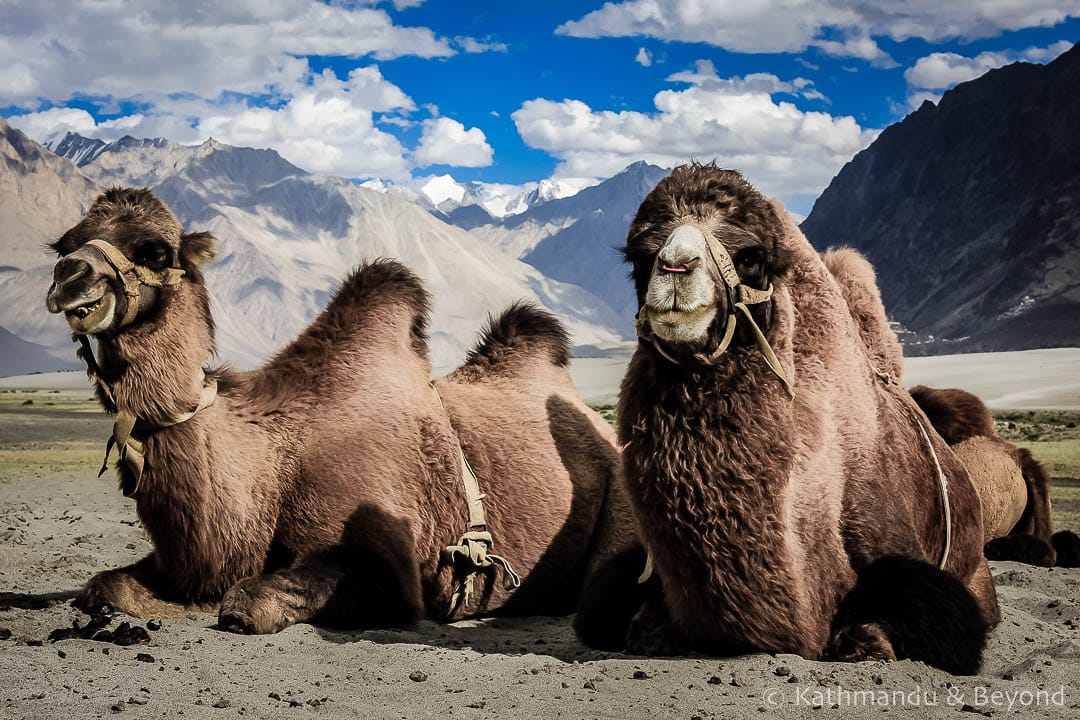 Nubra Valley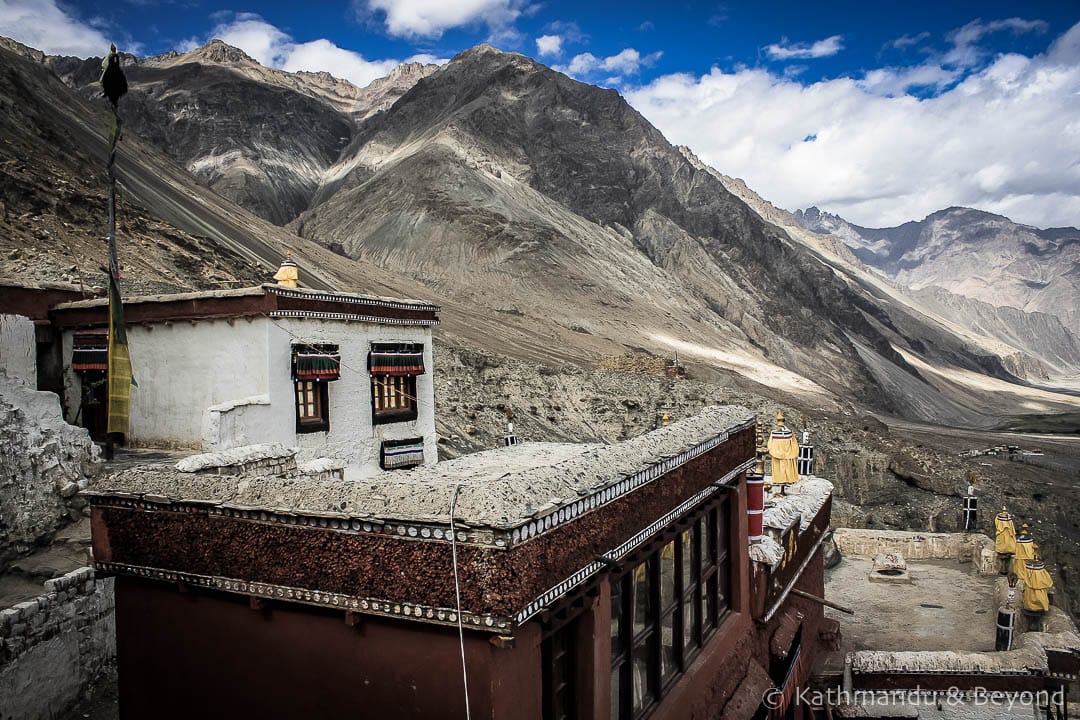 Deskit (Diskit) Monastery Nubra Valley: Deskit (Diskit) Gompa belongs to the Yellow Hat sect of Tibetan Buddhism and is the largest and oldest monastery in the Nubra Valley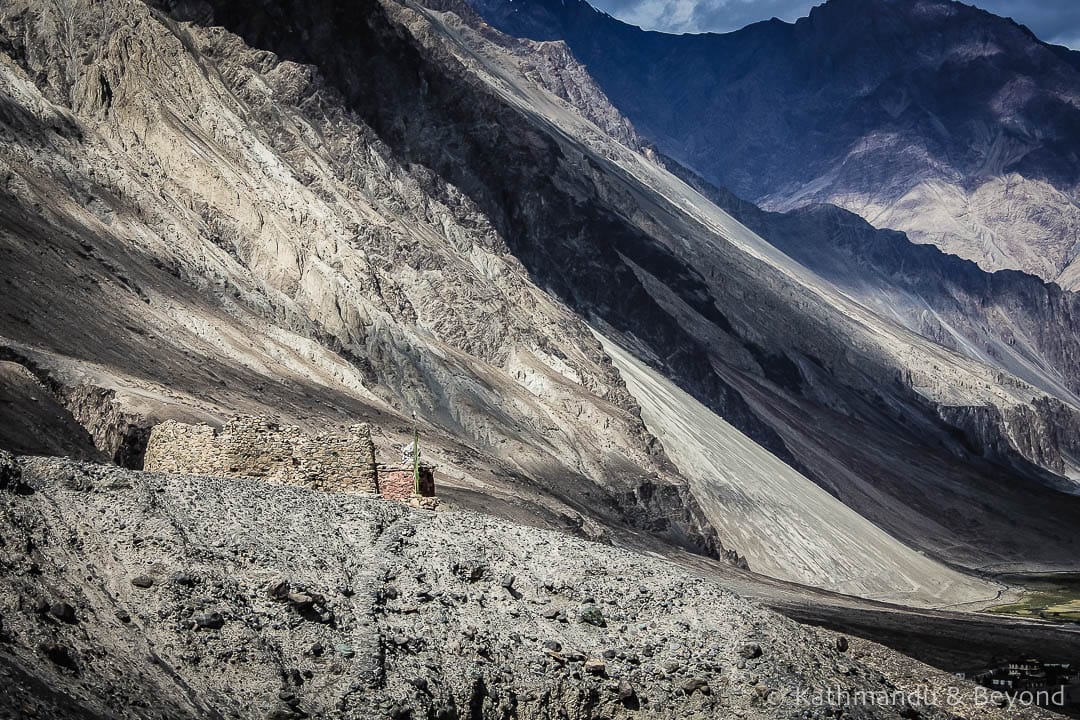 Deskit (Diskit) Monastery Nubra Valley
The best time to visit Ladakh
In theory, Ladakh is a summer-only destination. Some crazy fools do go there in winter. In fact, we have considered it and there is no denying that the landscape will look truly beautiful but you need to be well equipped for such extreme temperatures and ensure you can find somewhere to stay as many Ladakhis shut up shop in the winter and head to warmer climes.
The best time to visit is from May to October but keep in mind that if you are intending to use the Manali to Leh road (see below), it is normally only open from early June to late September and even those dates are subject to variation if the snow has lingered or arrived early.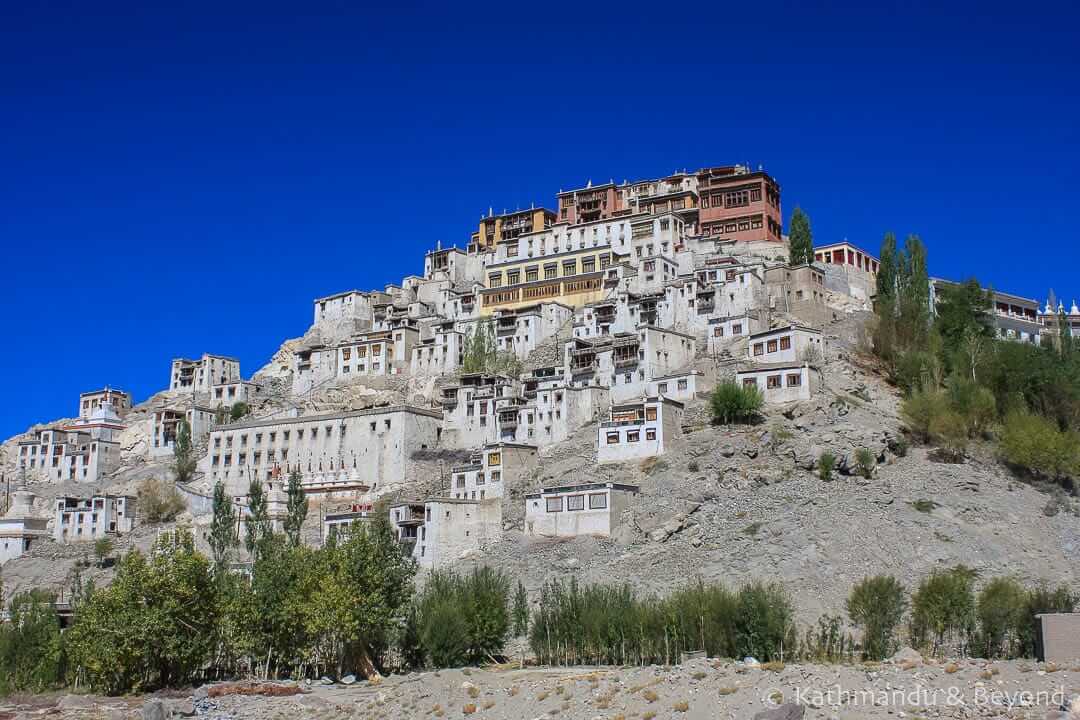 Thiksey Monastery, Ladakh: Similar in style to the Potala Palace in Lhasa, Thiksey (or Thikse) is the largest monastery in central Ladakh. Situated at an altitude of 3,600m, there are awesome views of the moon-like landscape in all directions from the monastery's rooftop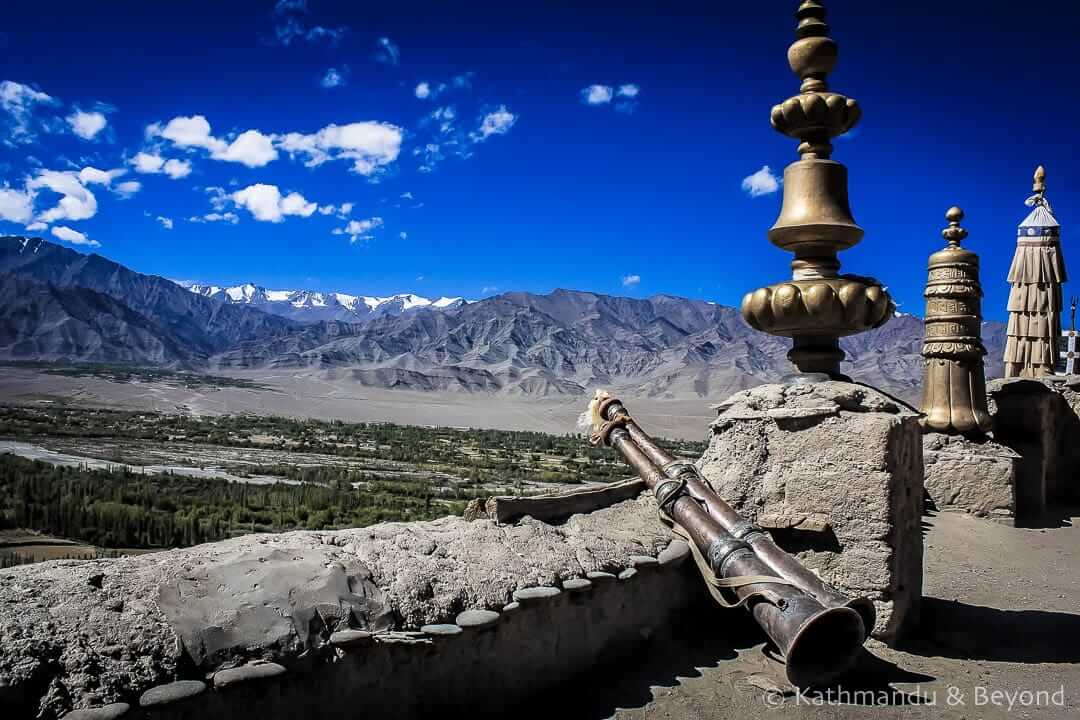 Thiksey Monastery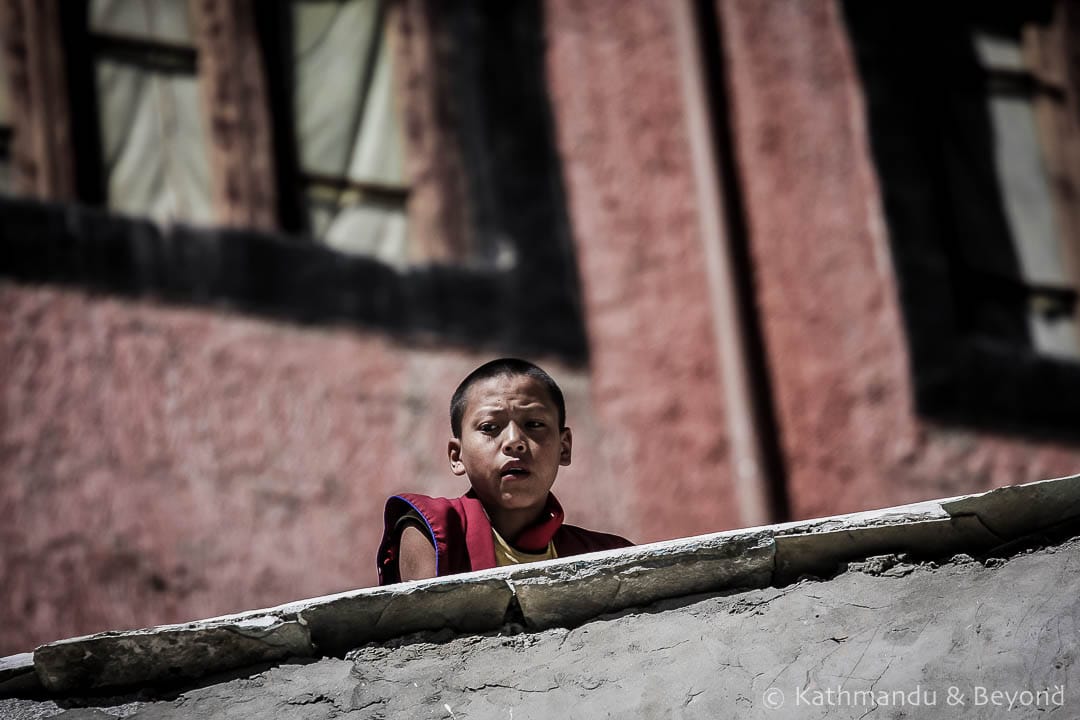 Thiksey Monastery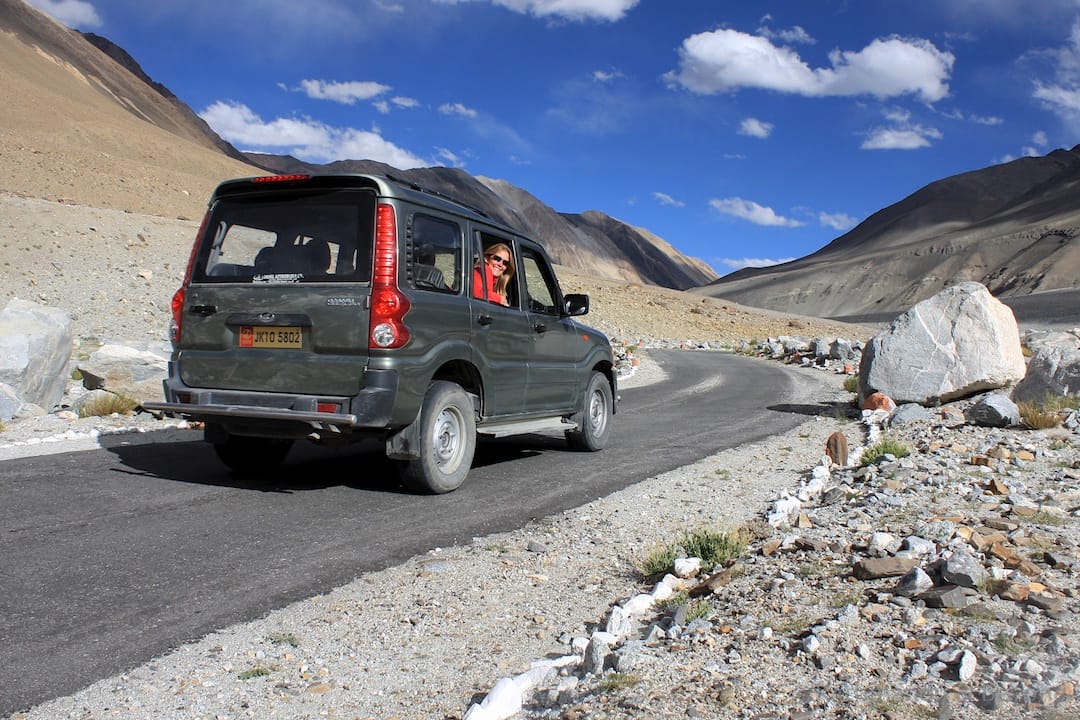 Changthang Valley: Predominately located in western and northern Tibet, only a small part of Changthang extends south into Ladakh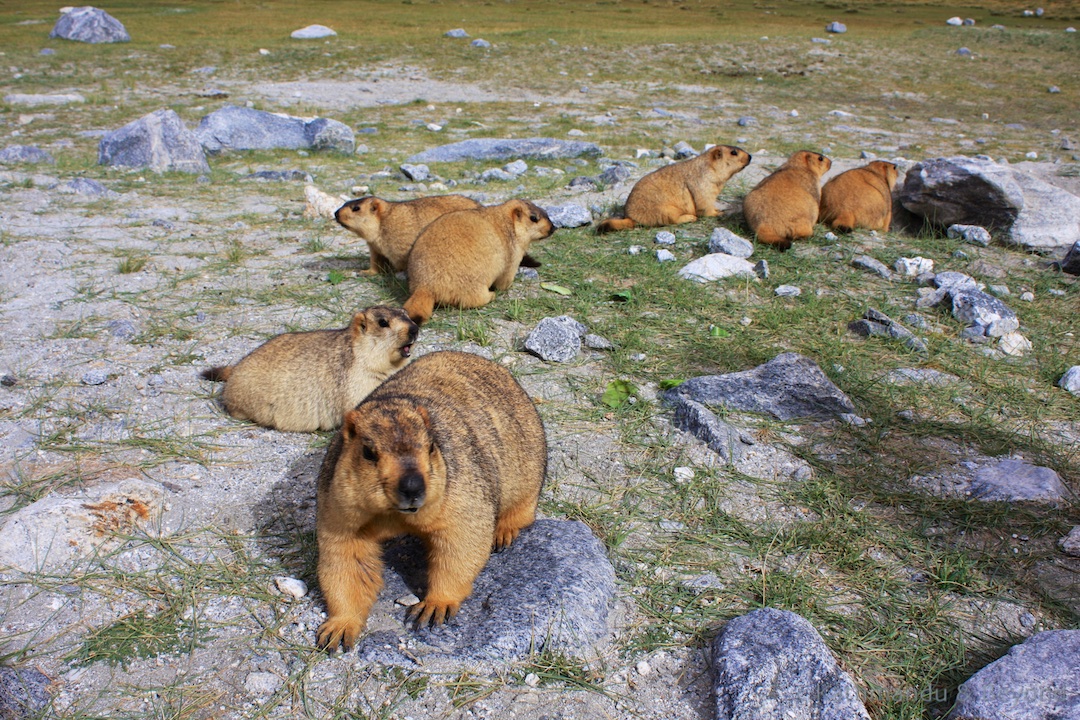 Himalayan marmots Changthang Valley Ladakh India: As their name would suggest, these cute bundles of fur can only be found in the alpine grasslands of the Himalayas and on the Tibetan Plateau. For a bit more information on how it is possible to get so close to them, read this post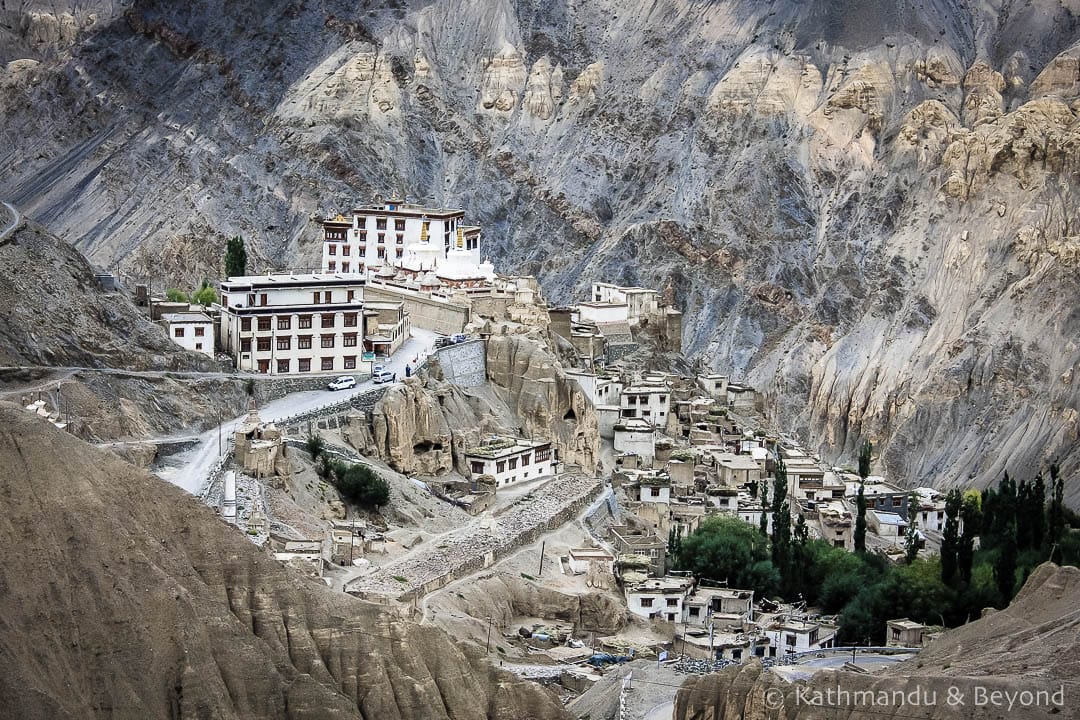 Lamayuru Monastery: Situated on the Leh-Srinagar road, Lamayuru dates back to the 10th century and is one of Ladakh's most ancient monasteries


Above: Lamayuru Monastery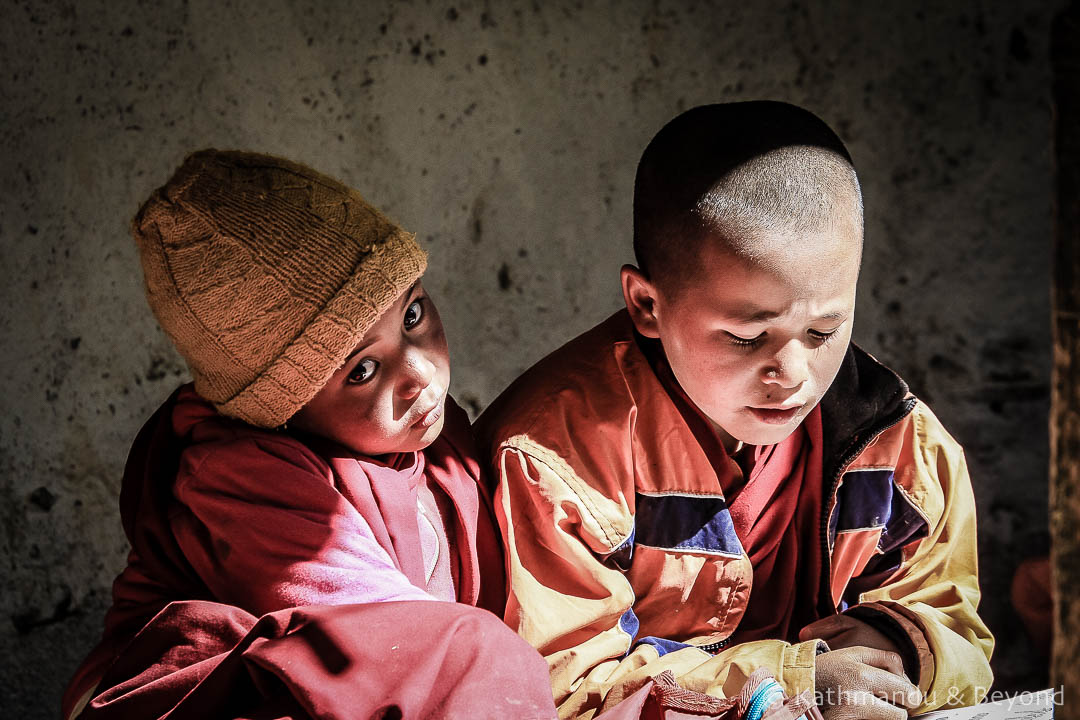 Lamayuru Monastery: Curious or just annoyed that we had broken his concentration?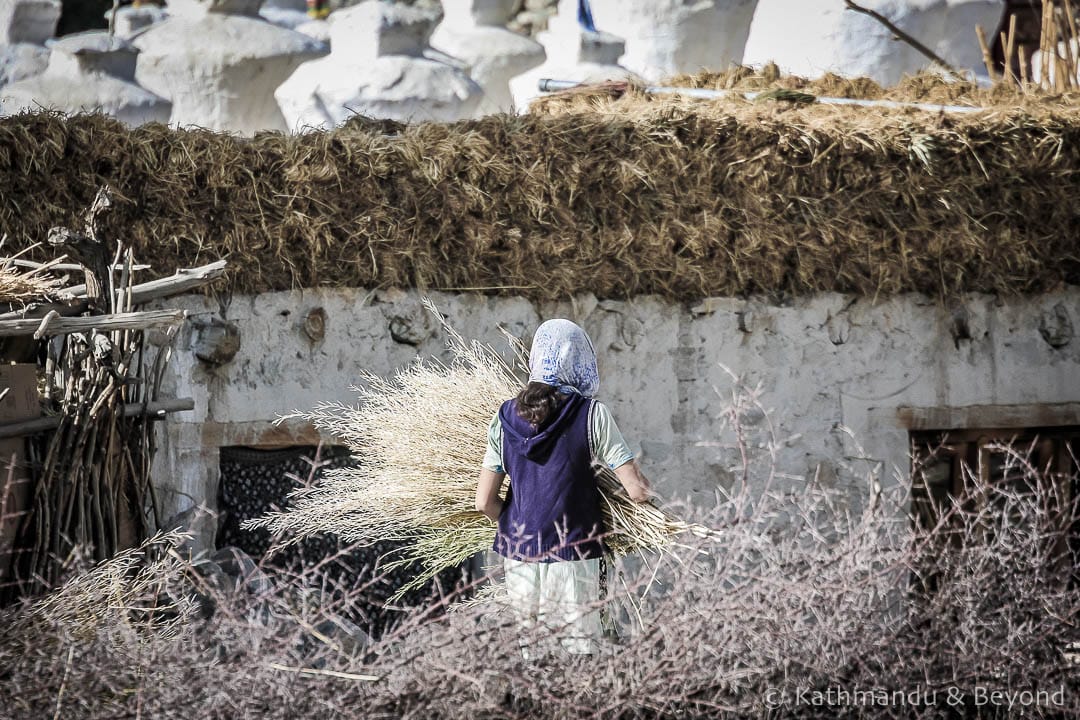 Panamik Nubra Valley: The small village of Panamik in the Nubra Valley is known for its hot sulphur springs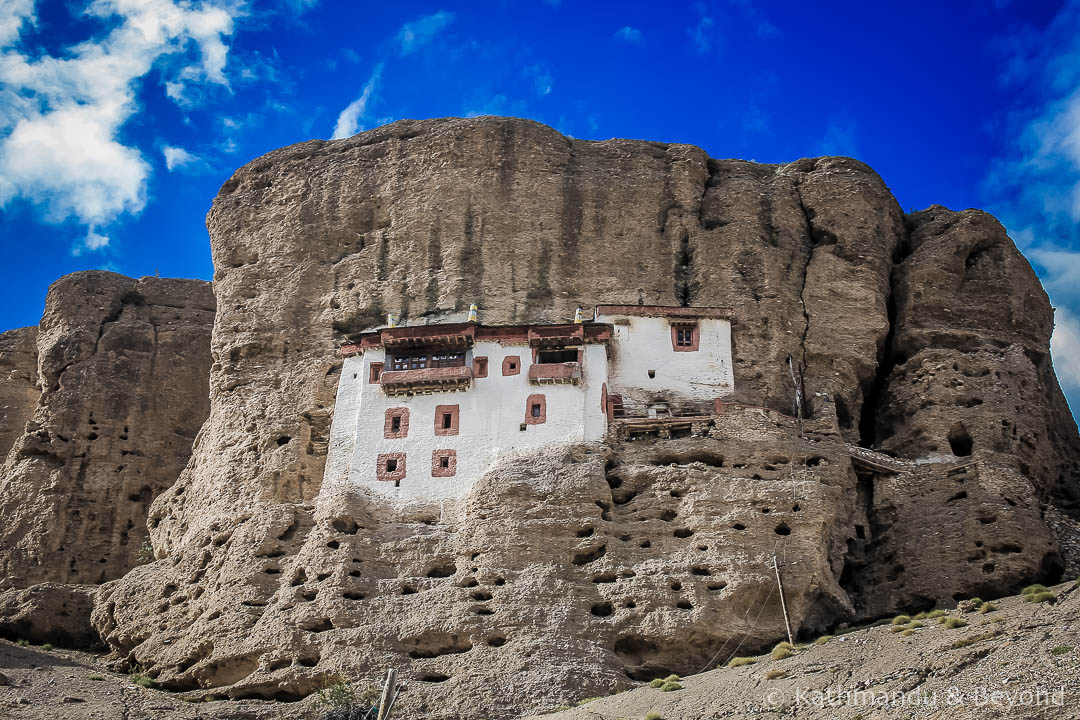 Shergol Monastery: Situated on the Leh-Kargil road, Shergol has one of the most dramatic locations of any monastery in Ladakh. The frescos inside are worth seeing and the monastery/village is the starting point for the 4-day trek across the mountains into the Suru valley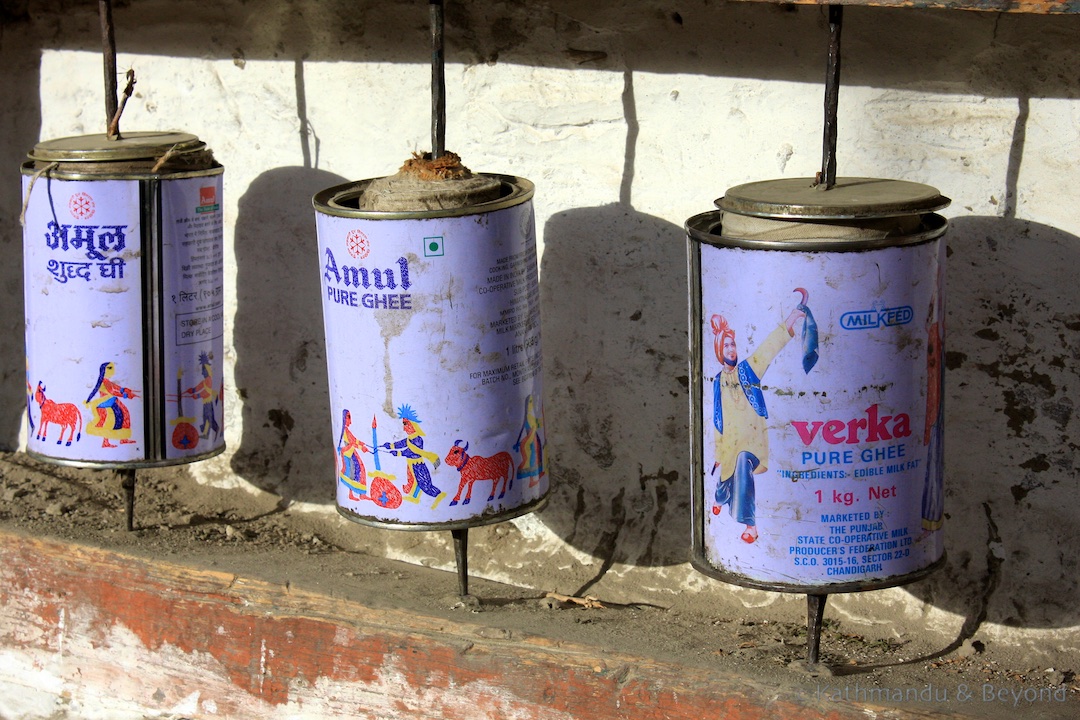 Prayer wheels, Sumur Nubra Valley: Resourceful use of old ghee tins in the tiny Nubra Valley village of Sumur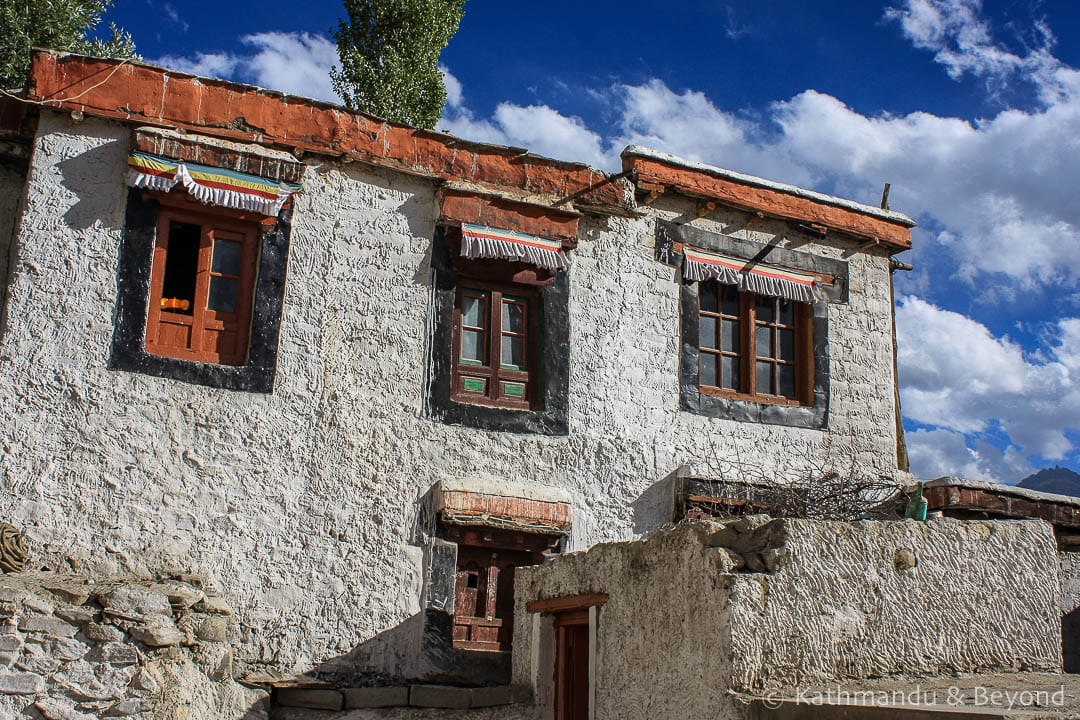 Sumur Monastery Nubra Valley: Traditional Ladakhi-style architecture in the village of Sumur in the Nubra Valley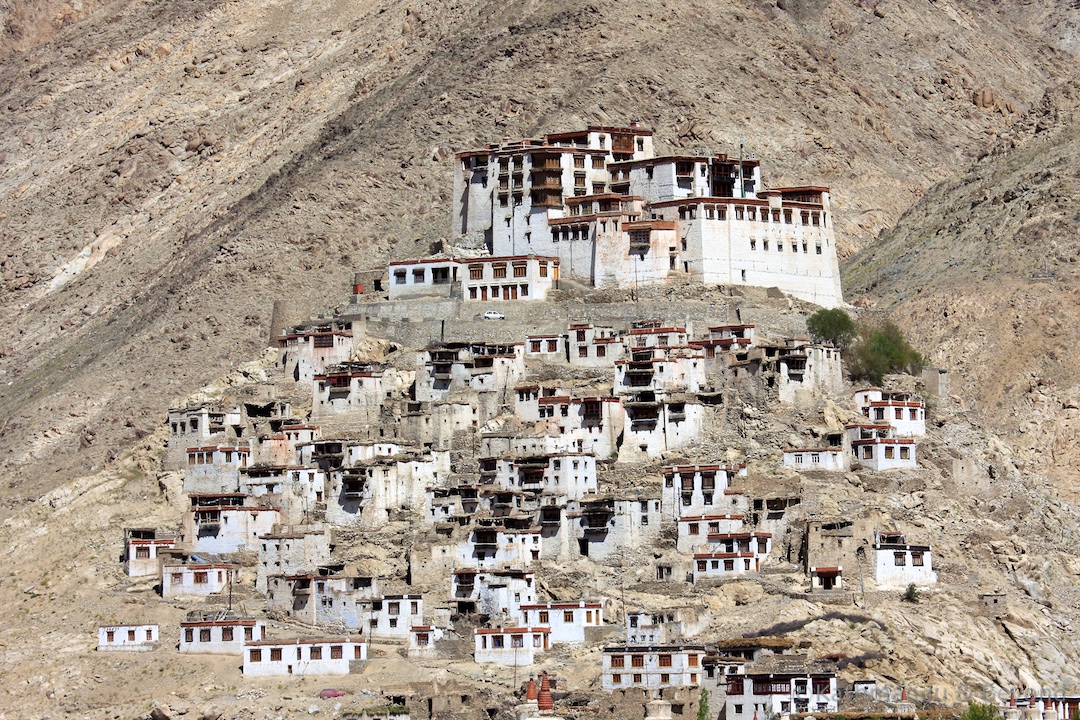 Chemrey Monastery, Changthang Valley: About 40km east of Leh, the hillside monastery of Chemrey in the Changthang Valley dates back to the 17th century and contains some notable scriptures written in silver and golden letters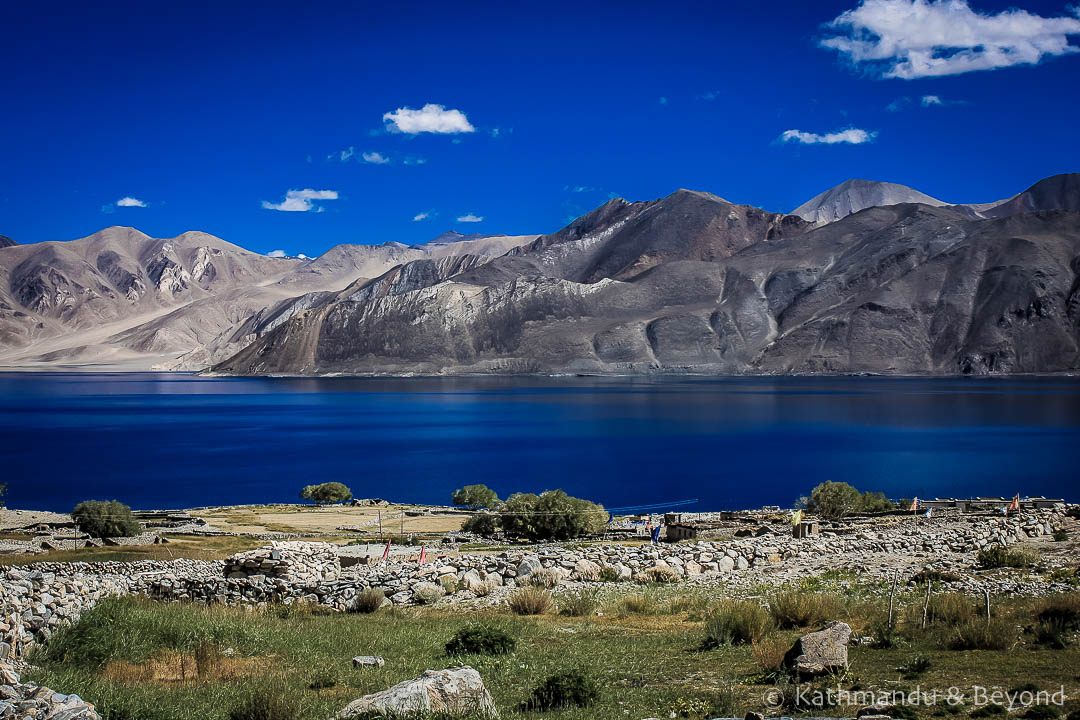 Pangong Lake: Located at over 4,000m above sea level, the deep blue water of Pangong Lake sits in disputed territory, with about 60% of its length being situated in Tibet (China). What's more, even though it is a saltwater lake, it completely freezes over in winter. There are homestays right on the lake's shore and it is a beautiful spot to spend the night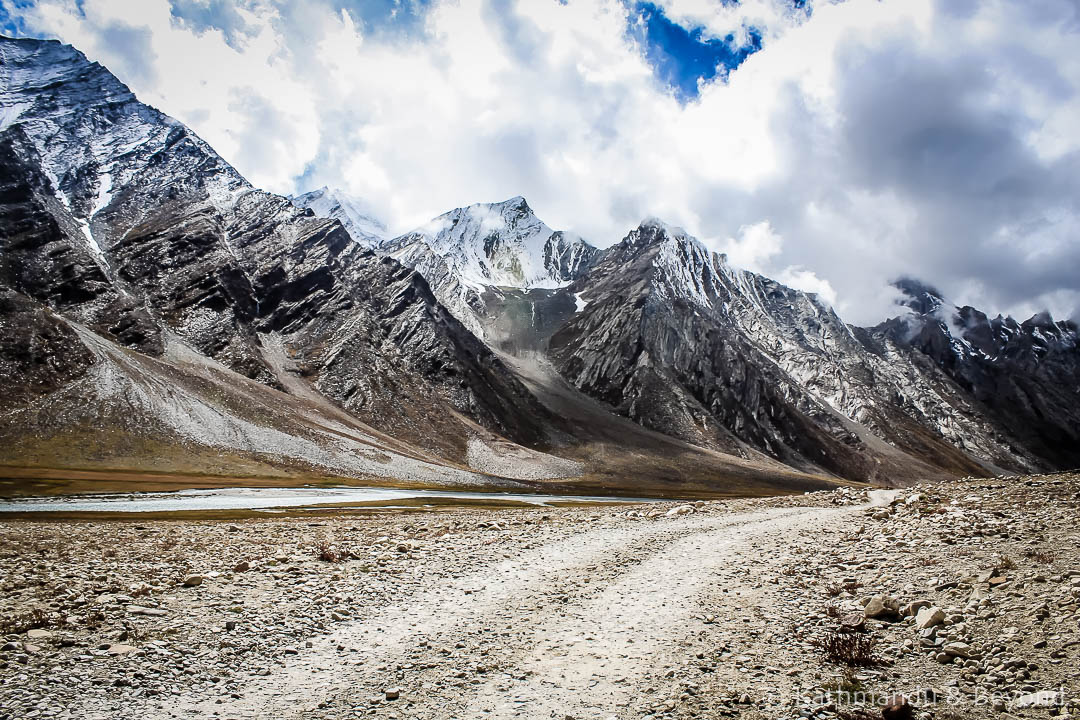 Suru Valley: If you make it to Kargil on the Leh-Srinagar highway and then travel south for about 90km, you hit the fantastic Suru Valley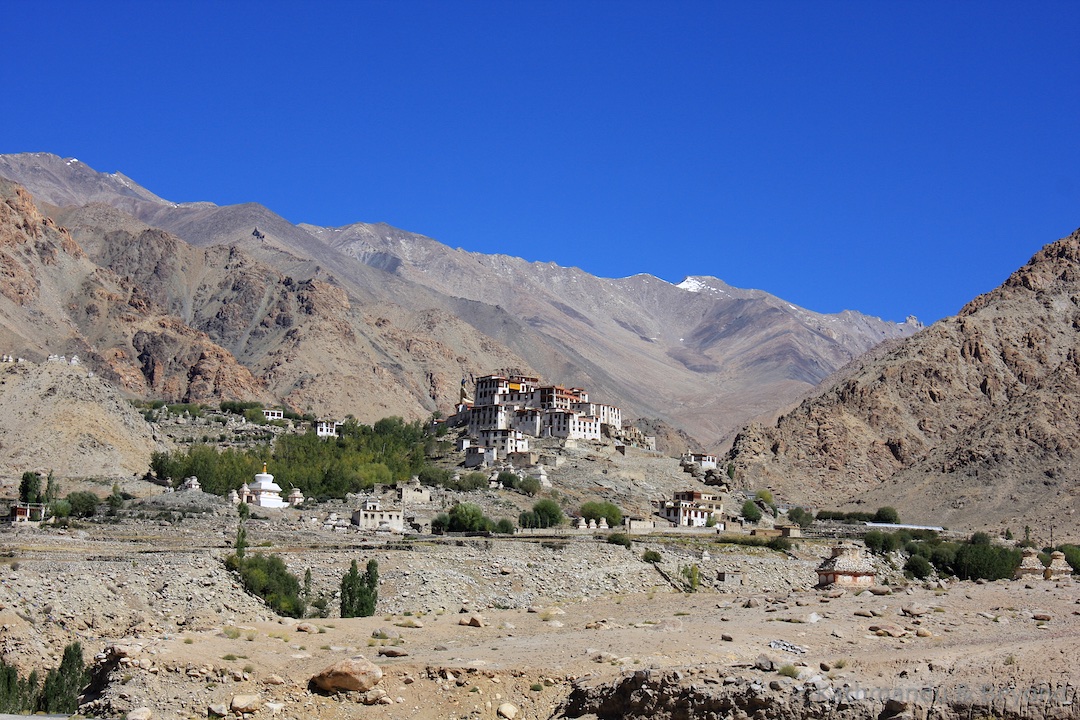 Likir Monastery: Some 50km west of Leh, isolated Likir is one of the region's most striking monasteries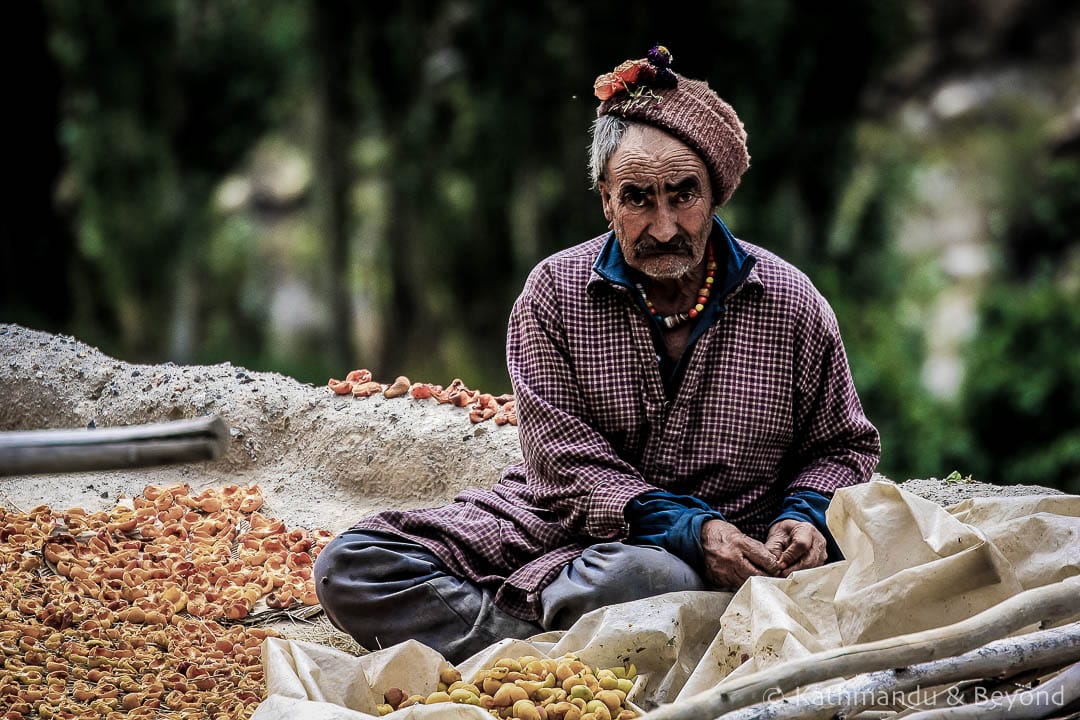 Dha: Along with Hanu, Dha is one of only two Brokpa villages that tourists are allowed to visit. The Brokpa are a small community and part of the larger Dard ethnic group who reside in this part of India as well as northern Pakistan and eastern Afghanistan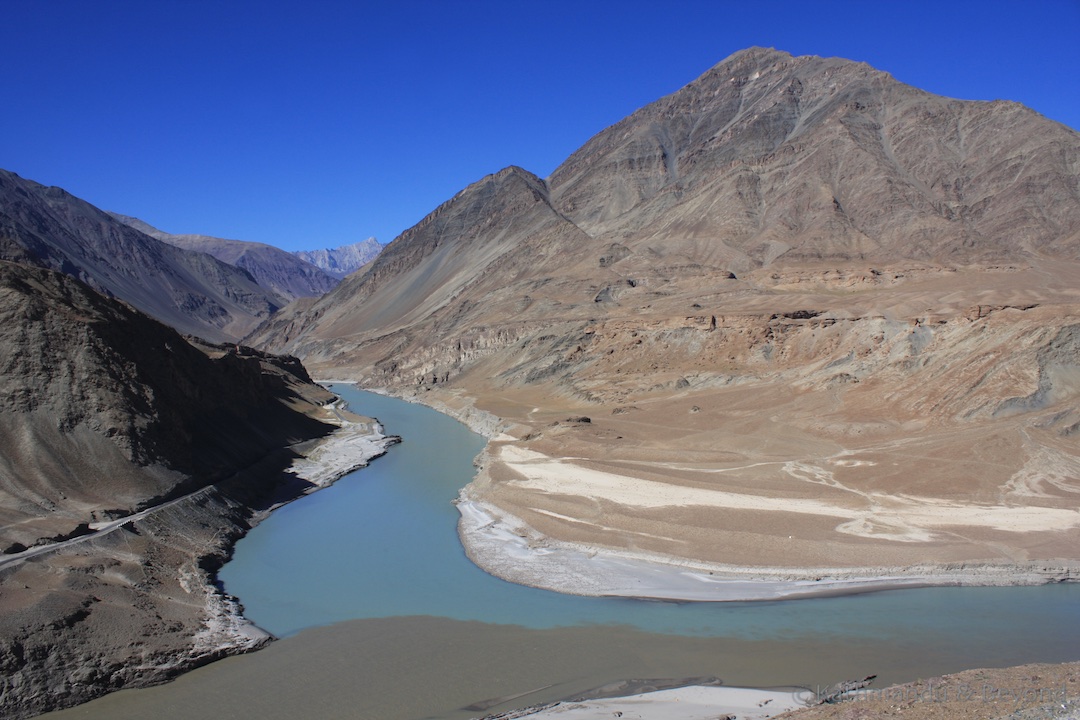 The meeting of the Indus and Zanskar Rivers: The best vantage point for looking down on the confluence of the Indus and Zanskar Rivers is near the small Ladakhi village of Nimmu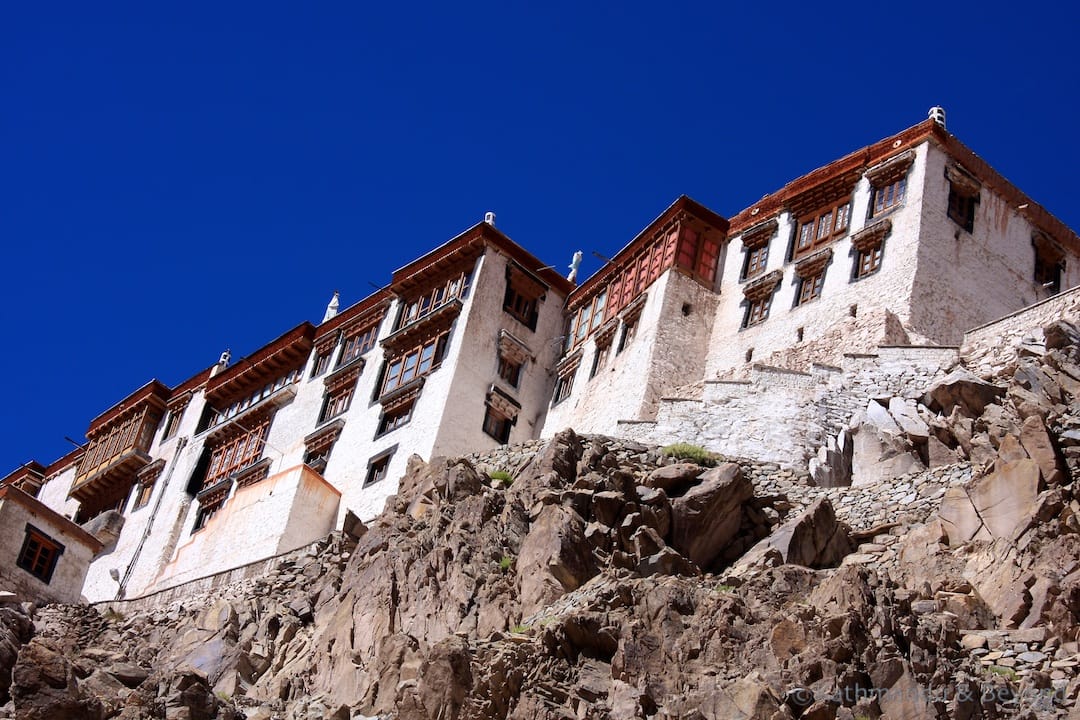 Stakna Monastery: Perched on a rocky outcrop, approximately 22km from Leh, Stakna Monastery offers some incredible views of the Indus River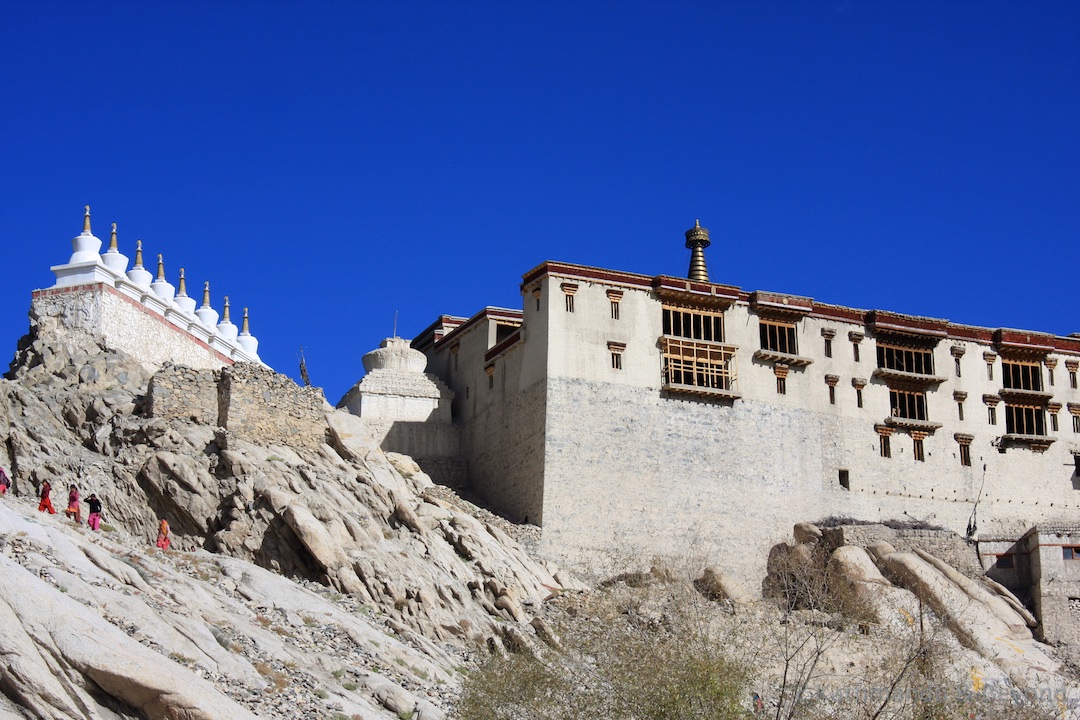 Shey Palace: An easy day trip from Leh, the kings of Ladakh once used Shey Palace as their summer retreat. It mostly sits in ruins these days, although the palace's temple is home to one of the regions most revered statues of Buddha
How to get to Ladakh
The easiest and most straightforward way to reach Ladakh is to fly to Leh from Delhi. There was a time when this particular flight route would only operate during the summer months. It was also notoriously unreliable as only small aircraft were used and they would only take off if visibility was good. You would literally fly through the mountains and, depending on how nervous a flier you were, the flight itself was either a terrifying or an exhilarating experience.
Those days are now long gone. Much larger aircraft are now used on the route, the flights are much more reliable, and you fly over the mountains rather than between them. The schedule also operates throughout the year and the three carriers that fly the route are Jet Airways, Air India and the low-cost carrier, GoAir. 
Remember to acclimatise if you do fly straight into Ladakh from the Indian plains. Leh is situated at an altitude of 3,500 metres and other places in the district are considerably higher. Take it easy for at least the first 24 hours.
The other option for getting from the lowlands to/from Ladakh is to drive overland. There are variations on the route but, generally speaking, if you were beginning the journey in Delhi you would need to head via Shimla and Manali/Kulu to the Rohtang Pass. Once over the pass, it is necessary to spend the night in either Jispa or Sarchu en route to Leh. These two settlements are either side of the Baralacha Pass (4,890m). Jispa, which is south of the pass, has better accommodation options (still think basic) and is not as high as Sarchu, but it means the following day's drive is longer if you are heading north. 
The journey can either be done in stages using public buses and/or shared jeeps or, alternatively, you can hire/buy transport for the duration of your trip (*). The latter is obviously the most expensive option but it is also the most comfortable and allows for photo opportunities along the way. Needless to say, the journey is stunning, especially from the Rohtang Pass onwards but it is painfully slow in parts, will test your comfort tolerance to the hilt, and can be darn right scary in places. To put it another way, it is a journey of a lifetime that both Kirsty and I are glad we have done but we would need a lot of convincing to undertake it again, especially using public transport.
(*) One popular option is to hire or buy an Enfield motorbike. They are heavy and sluggish but good at handling the terrain plus you have complete freedom to do whatever you want.
What's more, I wouldn't recommend doing the journey in both directions. Either fly up and drive down or vice versa but, in my option, you would need to be a bit of sadist to want to go overland in both directions.
As to which direction to do the journey in? There are pros and cons attached to both. Driving up to Leh aids acclimatisation plus, and it's a big plus in my books, your vehicle will be hugging the side of the mountain all the way up. Indians drive on the left-hand side and the road is narrow in lots of places. You often have to pass other vehicles along the route, including trucks, and driving south means it is your vehicle that has to pull out towards the edge of the road and the inevitable precipitous drops below. It's edge of the seat stuff but the advantage of driving down is the fact that you should be used to the high altitude by the time you leave Leh and so the overnight stop in either Jispa or Sarchu won't be as uncomfortable. The journey should also be a little bit quicker but personally, I think the reasons for driving up outweigh those for driving down and that would be my preferred choice.   
If you don't want to fly in either direction, one option is to drive up to Ladakh, spend some time there and then continue overland via Zanskar to Kashmir. Kirsty has done this route and thought it was equally as phenomenal as the overland journey from Delhi to Leh. Trekking aside, undertake that route as well and you will have undoubtedly seen the best of the Indian Himalayas.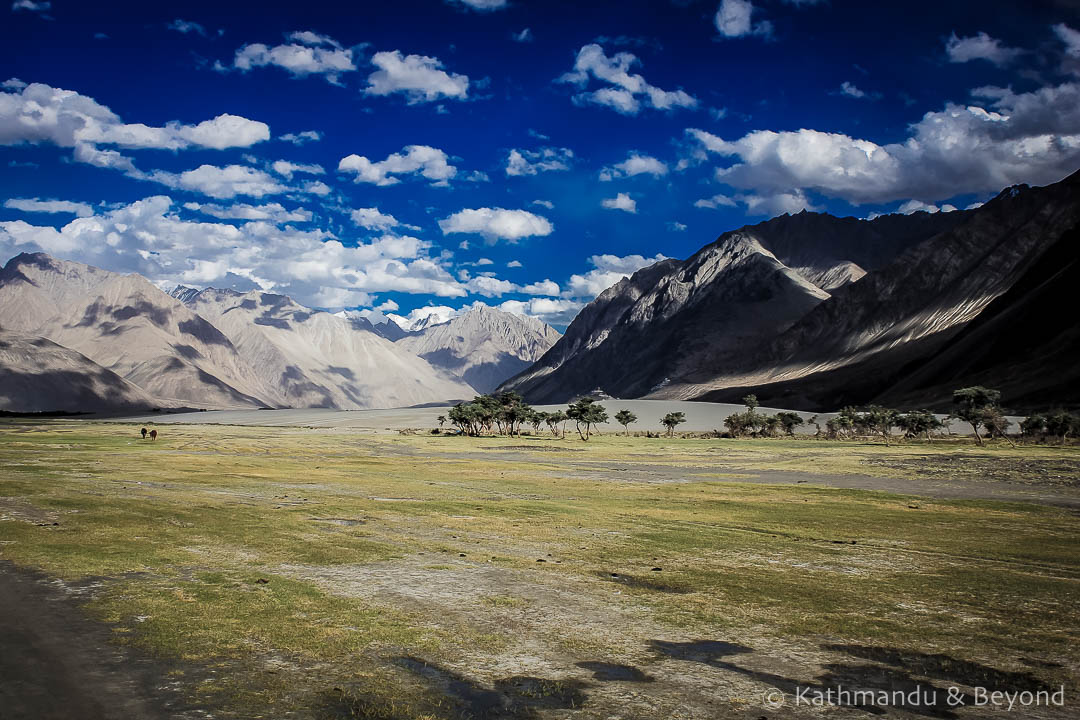 Nubra Valley
---
---
DID YOU ENJOY THIS POST? PIN IT AND SAVE IT FOR LATER…


---
---