Who in all honesty is not oohing and aahing at this photo right now?
As their name would suggest, these cute bundles of fur can only be found in the alpine grasslands of the Himalayas and on the Tibetan Plateau. Marmots are actually large squirrels and they eat grass, berries, roots and that sort of thing. But when we were travelling through the Changthang Valley, en route from Leh to Pangong Lake, our driver stopped the car at one point and gave us each some cabbage. We wondered why on earth he was doing this but then we spotted a dozen or so of these funny little animals a few metres from where he had parked the car.
Apparently, these particular marmots had become tame over the years and were quite happy to eat the food passers-by put down for them, although they were still too timid to take it straight from our hand. Our driver told us he was responsible and would only allow his passengers to feed the marmots food that they were supposed to eat (grass, berries, roots, etc.) but that some tourists also feed them biscuits which is not healthy for them. The marmots we saw did indeed look overweight so if you do ever head into the Changthang Valley and come across this friendly group of marmots, please only feed them healthy stuff.
As an aside, the Himalayan marmot is closely related to the hoary marmot and the yellow-bellied marmot. Why do marmots get all the best names!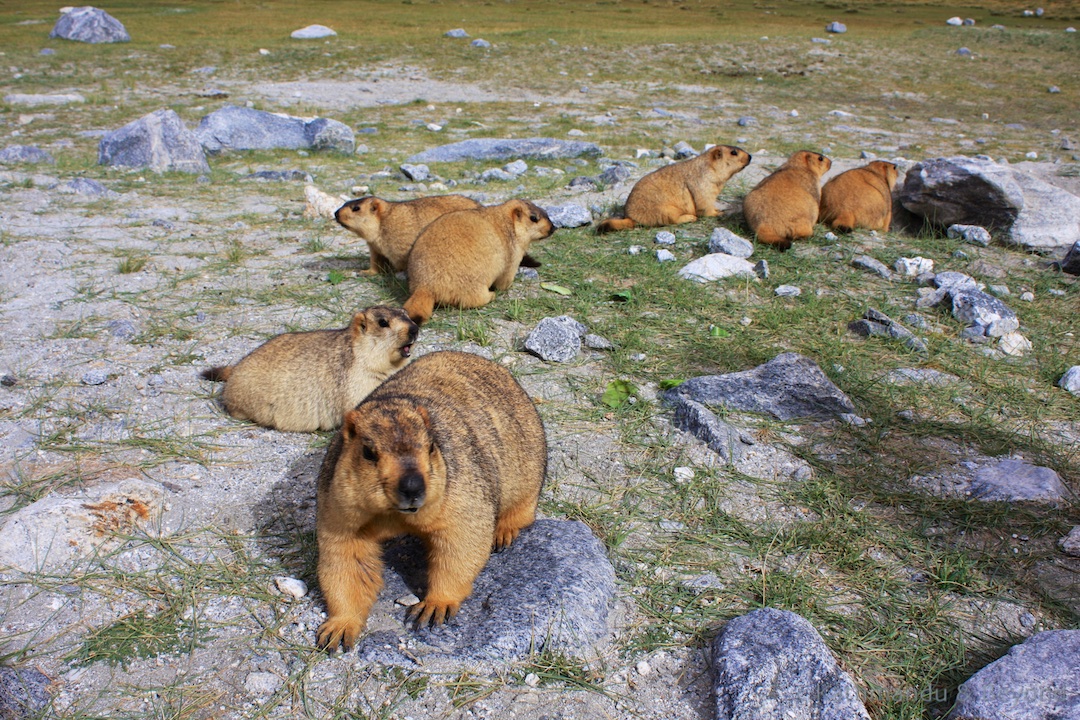 Himalayan marmots in the Changthang Valley, Ladakh



Himalayan marmots in the Changthang Valley, Ladakh
For more images of Ladakh and other destinations in India head here.