This is such a genius idea for a garbage bin, don't you think!?
See what I did there? 😉
We spotted this great piece of artwork during our exploration of Sofia. Is it technically street art though? Perhaps it could be the start of a whole new style of street art … portable street art!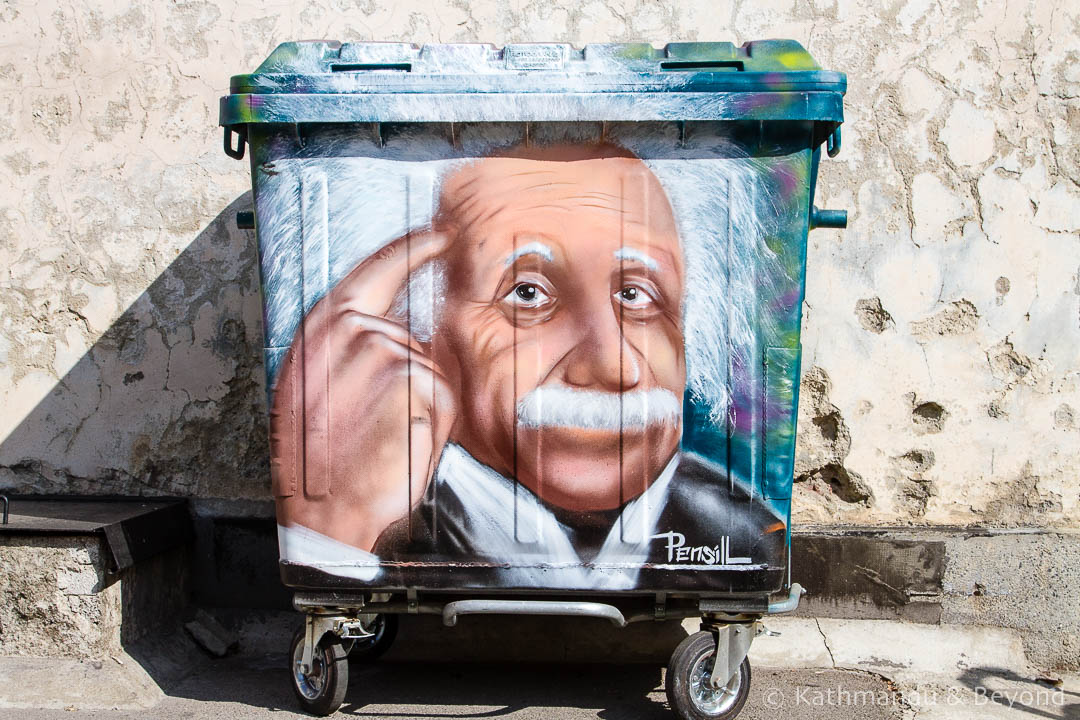 This municipal refuse bin was outside some kind of administrative building in downtown Sofia and I'm annoyed with myself for not making a note of the name of the building, or the address. I wonder if the bin is still there but how can anyone check without a reference point?
Fast forward to today, when I've spent a little too much time searching, without luck, for any trace of the Einstein rubbish bin or the artist on Google. It makes me think it's not a permanent feature.
I could recall its approximate location – we weren't too far from Alexandar Nevski Cathedral, a Sofia landmark – and so I set about studying the map and, eventually, with the aid of Google satellite and street views, I'm pretty sure I recognised the spot! As an affirmation of this, I zoomed in and can see a painted rubbish bin outside the building, only this one appears to be painted like the cab of a truck. You can just about see it, in front of the building, in this snagged screenshot…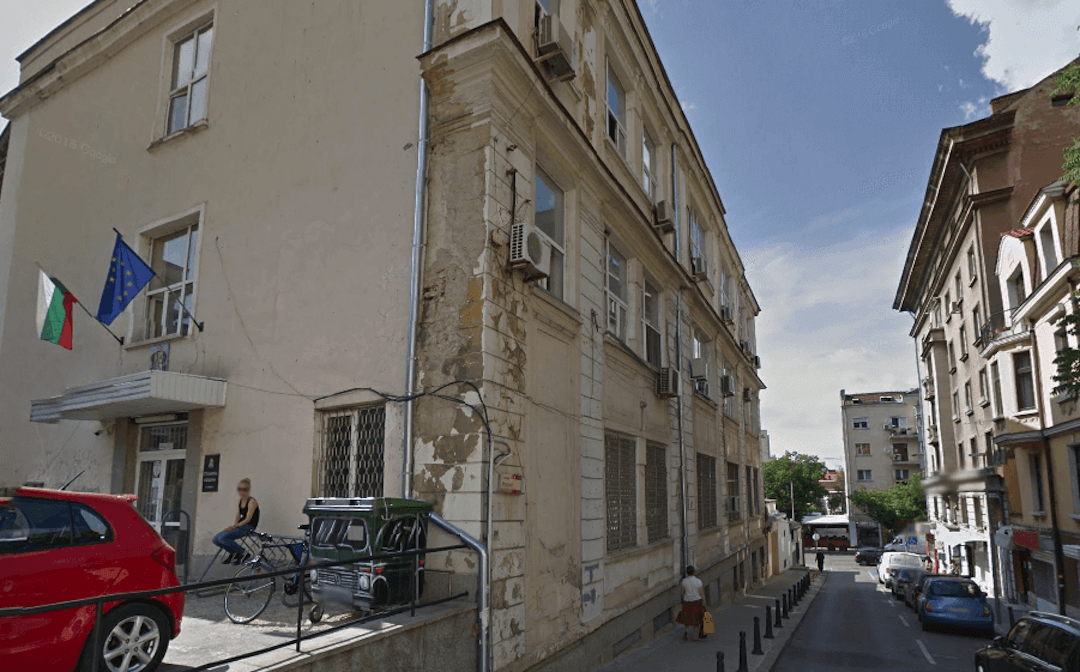 So now I'm curious! If you are in Sofia or planning a trip there soon, please go and see if Einstein is still taking up residence on the side of the trash can, or if he has been replaced with something or someone else! If you do … please send us a photo!
The building is on the corner of Ulitsa Vrabcha and Ulitsa Paris, close to the Sofia Opera and Ballet theatre. The Google map GPS coordinates are 42.697757, 23.331078.
If he's no longer there, there is plenty of street art all over the city including the many creatively painted utility boxes.
And, as this is a short post, I'll leave you with a couple of art-related quotes from the great thinker himself …
"True art is characterised by an irresistible urge in the creative artist"

"Creativity is contagious.  Pass it on"
---
---
---