Evocative photos of some rusting playground rides in Armenia
I'll say it straight from the off; this is not a useful blog. I have nothing informative or factual to say about this small abandoned amusement park in the northern Armenian town of Dilijan and as we mentioned in our 'Where to break the journey between Tbilisi and Yerevan' post, in which Dilijan is featured, it's highly likely that the place no longer exists. The city park, which is where we came across this collection of defunct playground rides, was in the process of being upgraded when we visited in June 2018. Heavy machinery associated with construction/demolition was everywhere and a new children's play area had been constructed nearby. We, therefore, concluded that everything associated with the old funfair was on borrowed time.
But, it was such an atmospheric place (in a creepy Roald Dahl kind of way) that I thought posting our photos here, rather than letting them languish on a hard drive somewhere would be a fitting send-off, if indeed the park has been demolished forever.
When exploring abandoned locations, it is not always possible to let your creativeness take over and conjure up images of what a place would have been like before it became neglected. But with old amusement parks, it's easy to do – the noise of the rides, the brightly-coloured lights and the screaming and whooping of adults and children alike are all part and parcel of every theme park the world over, be it Disneyland at one end of the spectrum, or a more modest fairground like this one in Dilijan at the other.
Amusement parks are all about fun and happiness, but turn off the power supply for good and let the elements run wild, they eventually take on a more sinister character. Take the billboard with Pinocchio and his buddy on it as an example. If it was freshly painted and people were strolling up and down the track, you wouldn't pay it a second glance but out of context, Pinocchio's companion looks menacing and as if he's about to extort money out of his poor puppet friend. The empty, rusting rides don't help matters and the pile of knackered bumper cars, which happen to be one of our favourite photos of all time, are borderline apocalyptic.
So there you have it … a completely useless blog but a great set of photos (IMHO)!
Is the abandoned amusement park in Dilijan still there?
Sadly not… looking closely at Google maps, we can see that, as we predicted, it has been replaced by an adventure playground. Great for the local kids, not so good for urbexers!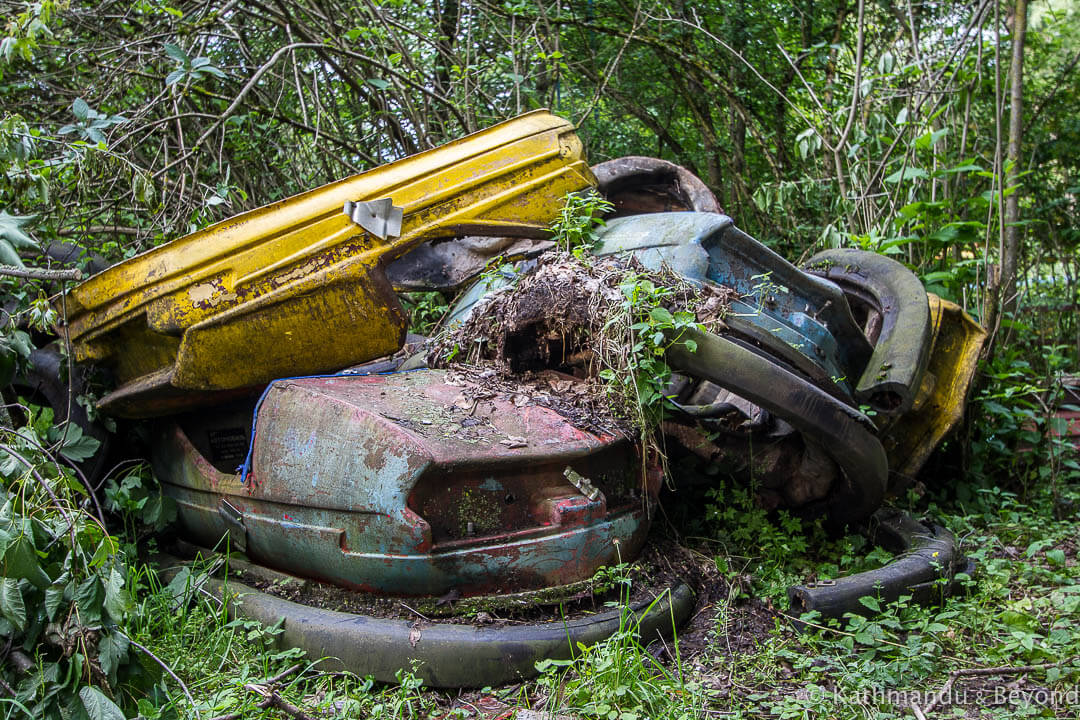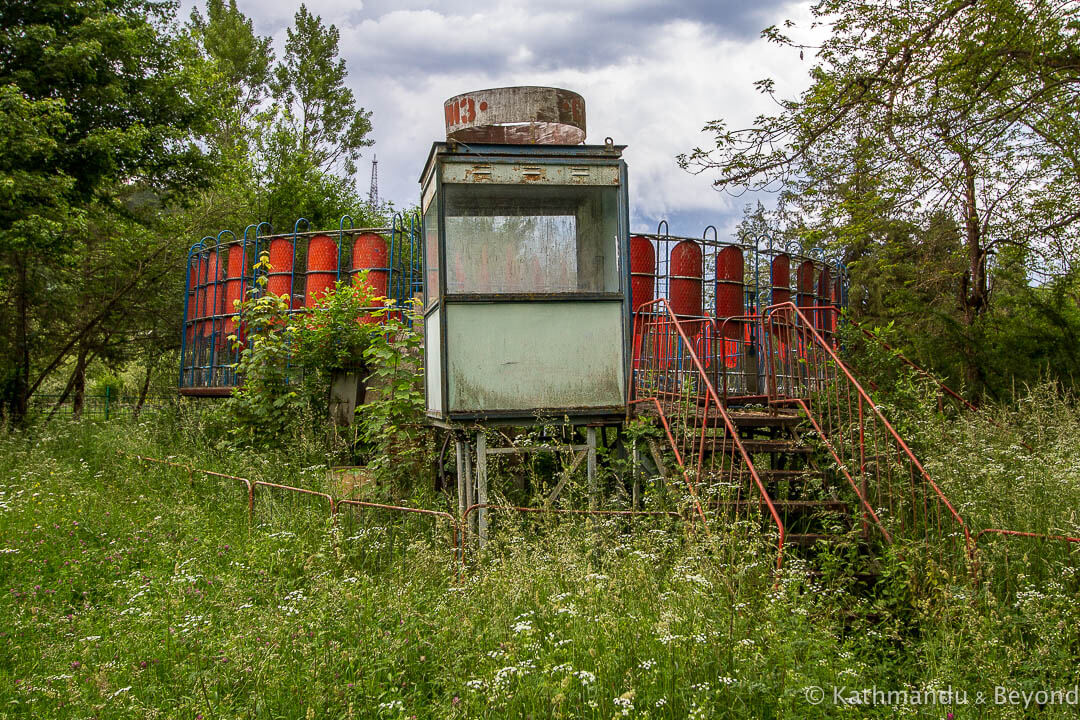 ---
---
---