Normally I write these 'then and now' posts and point out how things have changed over the years, but I am not sure that that is the case when it comes to Yangon, the biggest city in Myanmar (Burma).
There is no doubt that economic development in the country is moving along at breakneck speed at the moment but when you compare these two photos, they don't look massively a world apart. This photo was taken in 1995 and the below it in 2013; eighteen years later.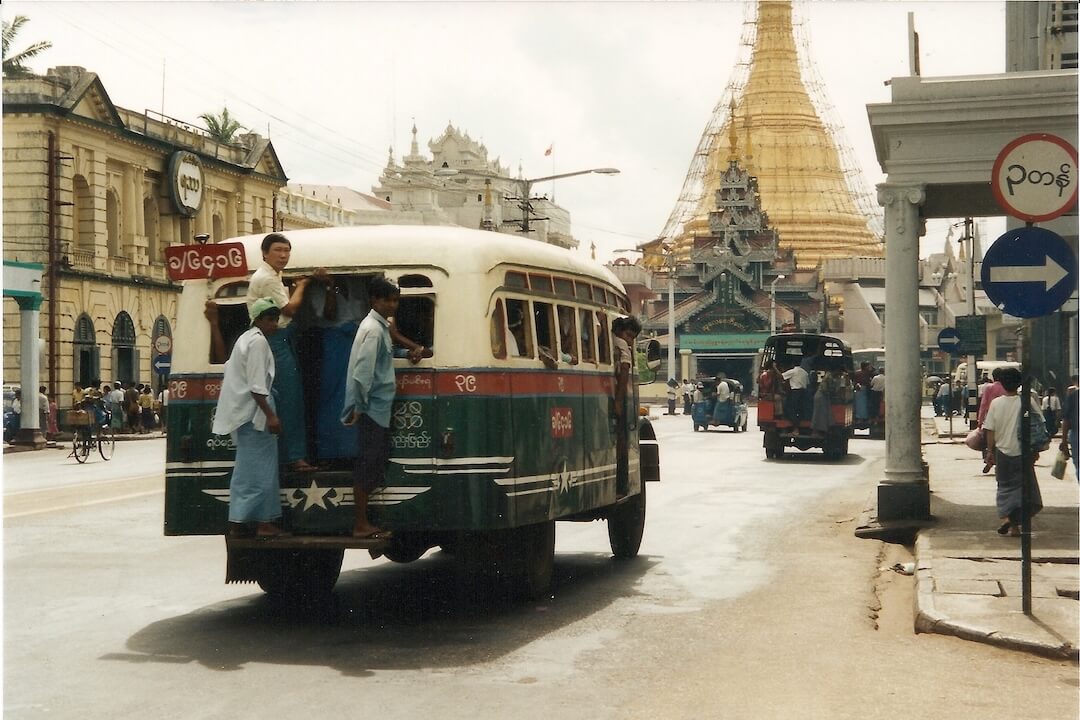 Yangon in 1995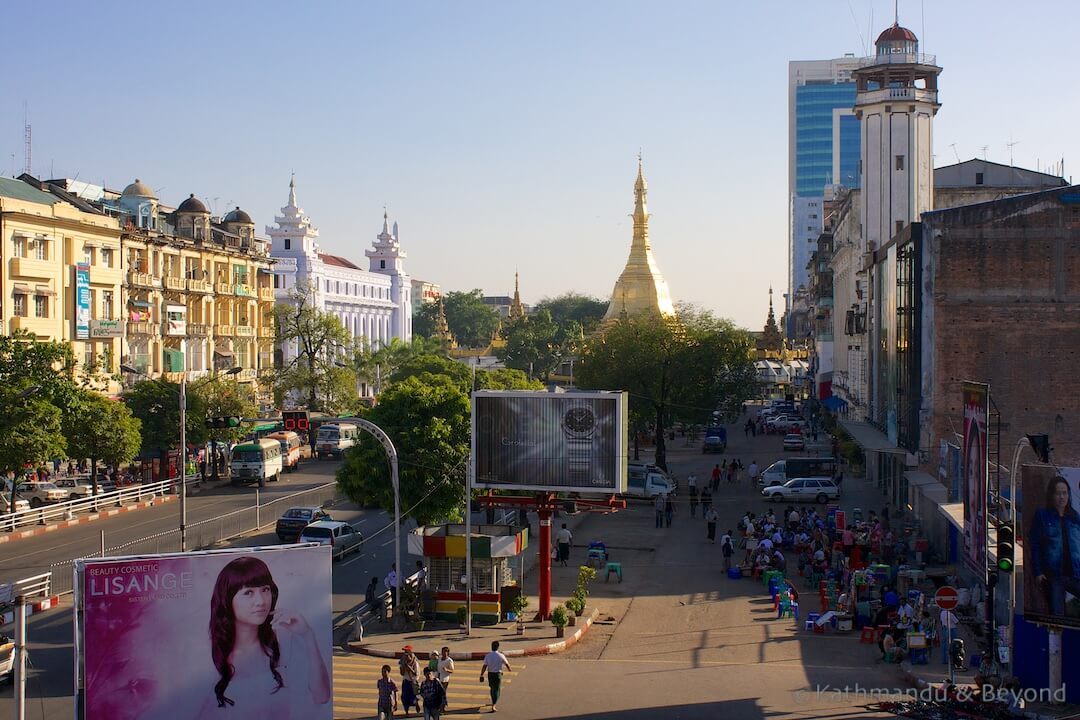 Yangon in 2013
The WWII era Chevrolet bus, affectionally known as the 'big belly bus', can be seen in both pictures and in terms of lack of comfort would give the Central American chicken bus a good run for its money (*). The Sula Pagoda is still in position and as golden as ever (why wouldn't it be?) plus there are still plenty of colonial-era buildings in the newer shot as well as the old one. You will also notice, if you look carefully, that the men in the modern photo are still wearing a longyi. This surprises me a little. I appreciate it is a cultural thing but I would have expected men to convert to wearing trousers over the years, especially the younger ones, but this is not the case. You do see more men in trousers than you used to but the longyi is definitely more favoured by men of all ages.
(*) But most certainly not in terms of speed. You have to be certified insane to be allowed to drive a public bus in Yangon.
---
---