A Collection of Weathered Window Shutters spotted in Penang's vibrant George Town
Someone once told me to always remember to look up when walking around a city. It's a good bit of advice, which has stuck for as long as I can remember. The likelihood of getting a stiff neck and bumping into something (or someone) is reasonably high if you do it all the time, but the odd glance in an upward direction will generally yield something of interest.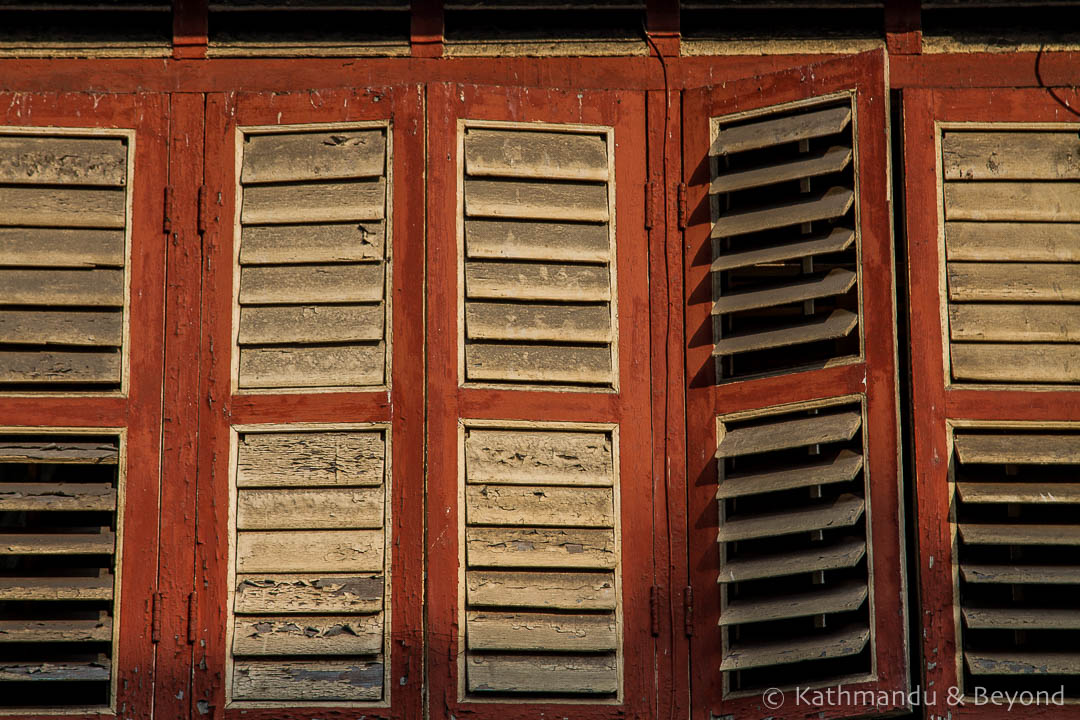 I dutifully followed Kirsty around the backstreets of George Town while she hunted down the myriad of street art which has made the city a popular destination for tens of thousands of visitors each year. But my attention span is limited when it comes to splashes of paint on walls. I can only watch (with amusement) so many selfie-stick-wielding tourists grinning inanely and making the peace sign in front of an artist impression of a cute pussycat or a young boy taking his monster for a walk (both popular spots for selfies) and soon my eyes began to wander.


George Town, Penang


George Town, Penang
We were mainly looking at street art in and around Little India and Chinatown (the two districts merge into each other) and one of the things I noticed, as I stood there gazing around, was the different styles of window shutters attached to the many shophouses that can be found in both districts.
Shophouses, which are basically skinny, two or three-story buildings with a shop on the ground floor and a residence above, are characteristic of Southeast Asia. They are still commonplace in urban areas and particular districts of big Asian cities such as Bangkok, Kuching and Yogyakarta. But probably the best-known cities in Southeast Asia for shophouses are both in Malaysia – Malacca and Penang's George Town.


George Town, Penang


George Town, Penang
Under the title, Melaka and George Town, Historic Cities of the Straits of Malacca, both cities were awarded joint UNESCO World Heritage status in 2008 and this has helped ensure the preservation of the shophouses in both places. I wasn't so attentive shutter-wise when we visited Malacca a few years back and so don't have any photographs of the shutters there but when Kirsty wasn't snapping street art in George Town, I would take the camera from her and point it upwards.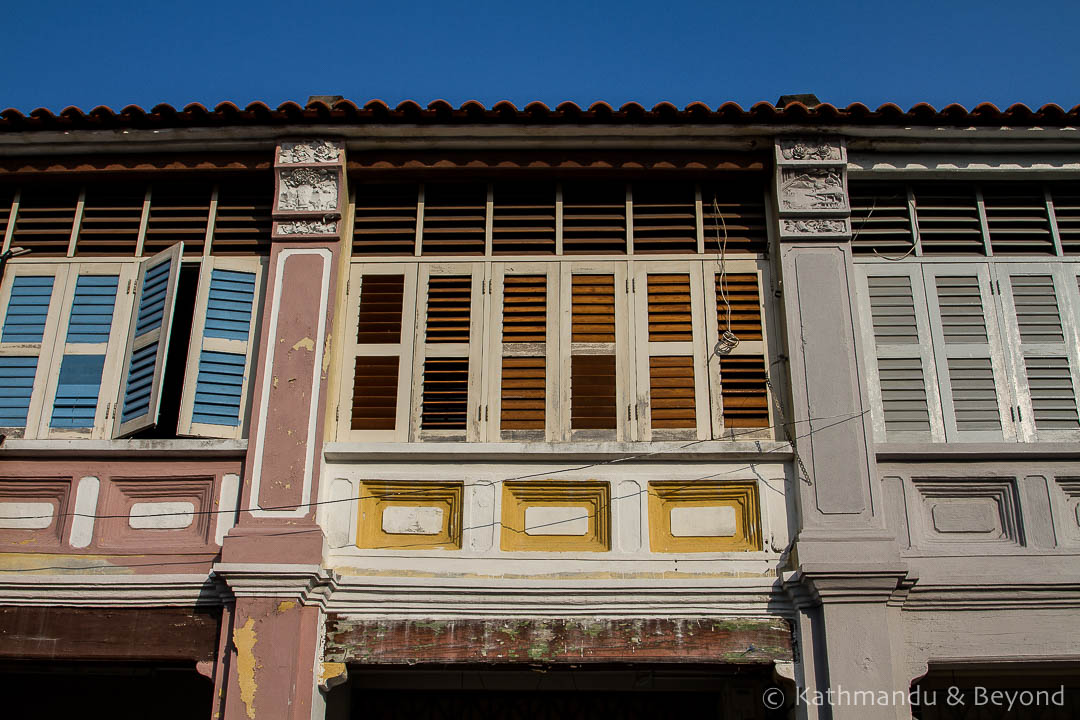 George Town, Penang


George Town, Penang
The style and quality of the shutters in George Town varied quite a bit. Some were worn and in need of a sanding down and a lick of paint, while others had clearly been renovated and were looking rather sleek and cool. Either way, we liked them and took plenty of photos!
If you want to see good examples of shutter art for yourself in George Town, the best place to look is around Chinatown and Little India. Lots of shophouses and other heritage buildings (many with attached shutters) can also be found along Lebuh Pantai (Beach Street), which is one of the oldest streets in George Town.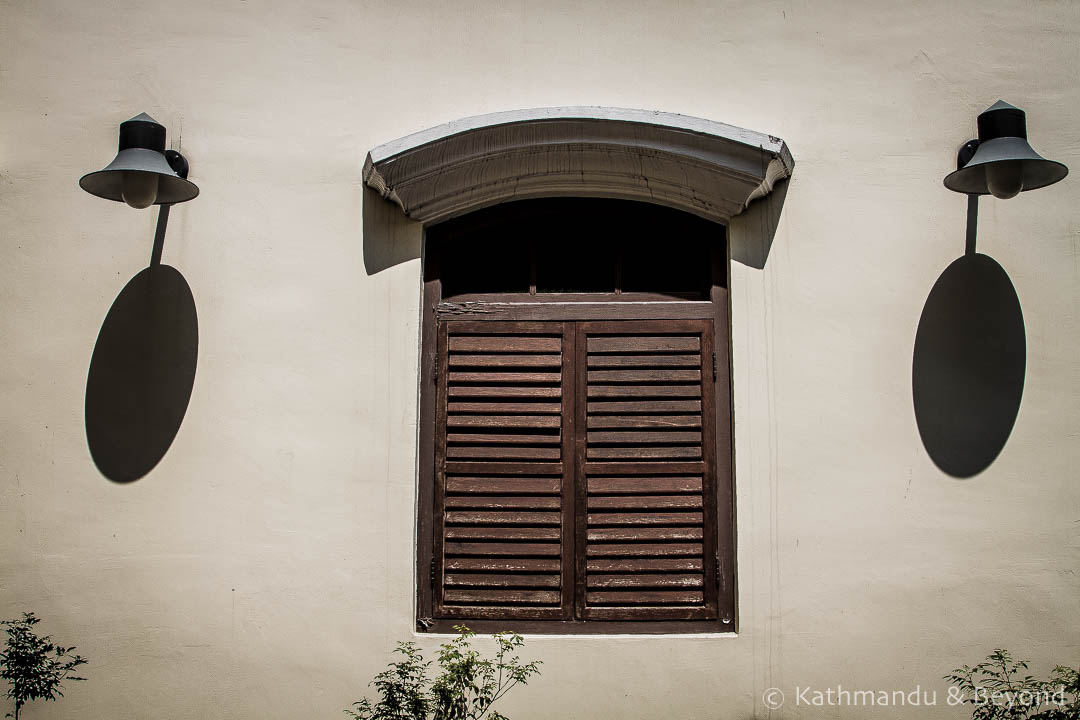 If you enjoyed this post, you might also like … Twelve Doors and Doorways Around the World
---
---
DID YOU ENJOY THIS POST? WHY NOT PIN IT TO YOUR WINDOWS & DOORS BOARD…



---
---