Novi Sad, Subotica, Szeged and Kecskemet – four cities worth considering if you have time and want to see more of central Europe
I admit that some of our Where to break the journey posts can involve a bit of endeavour when it comes to the transportation side of the planning. Where to break the journey between Istanbul and Sofia is a good example of this, although both places mentioned in the post (Edirne and Plovdiv) are most certainly worth the effort of visiting. But in the case of breaking the journey between Belgrade and Budapest (or vice versa), with the exception of getting between Subotica and Szeged (see below), the transportation options are dead simple and pretty regular and it's possible to visit four interesting cities with minimal effort.
The four places where you can break the journey between Belgrade and Budapest are Novi Sad and Subotica, both in Serbia, and the Hungarian cities of Szeged and Kecskemet. We did the journey starting in Belgrade but it's equally doable in reverse. Here's the lowdown on what we thought of each place and how best to reach each one using public transport.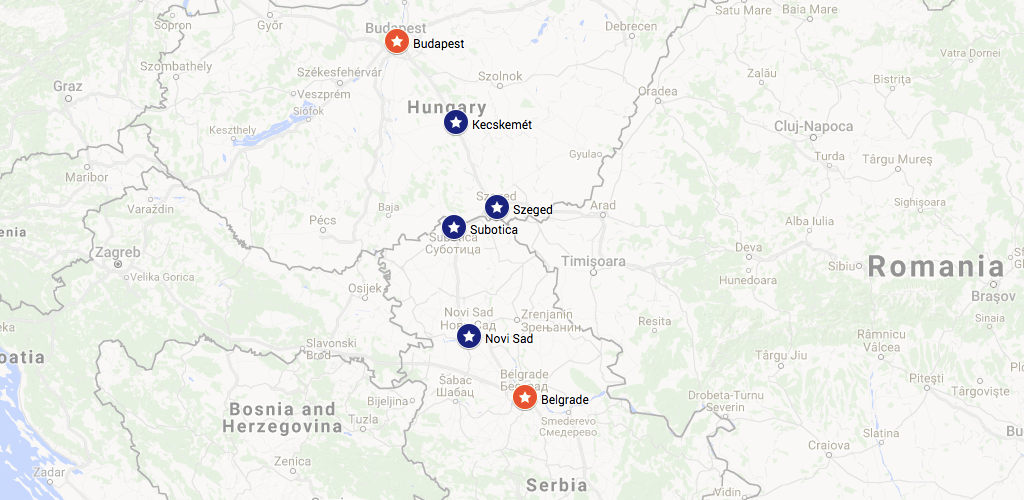 Novi Sad (Serbia)
If you have to pick one place to visit between Belgrade and Budapest, make it Novi Sad. We liked Novi Sad and even if you aren't on your way north or south, the city is a great place to visit in its own right. Given that it is only 1½ hours from Belgrade, it is easy to visit Novi Sad as a day trip from the capital but we would recommend staying there longer (at least an overnight) if you have the time. As well as the sights, there are plenty of great restaurants in the old part of the town and the pedestrian thoroughfare, Zmaj Jovina, is a good place to relax and people-watch.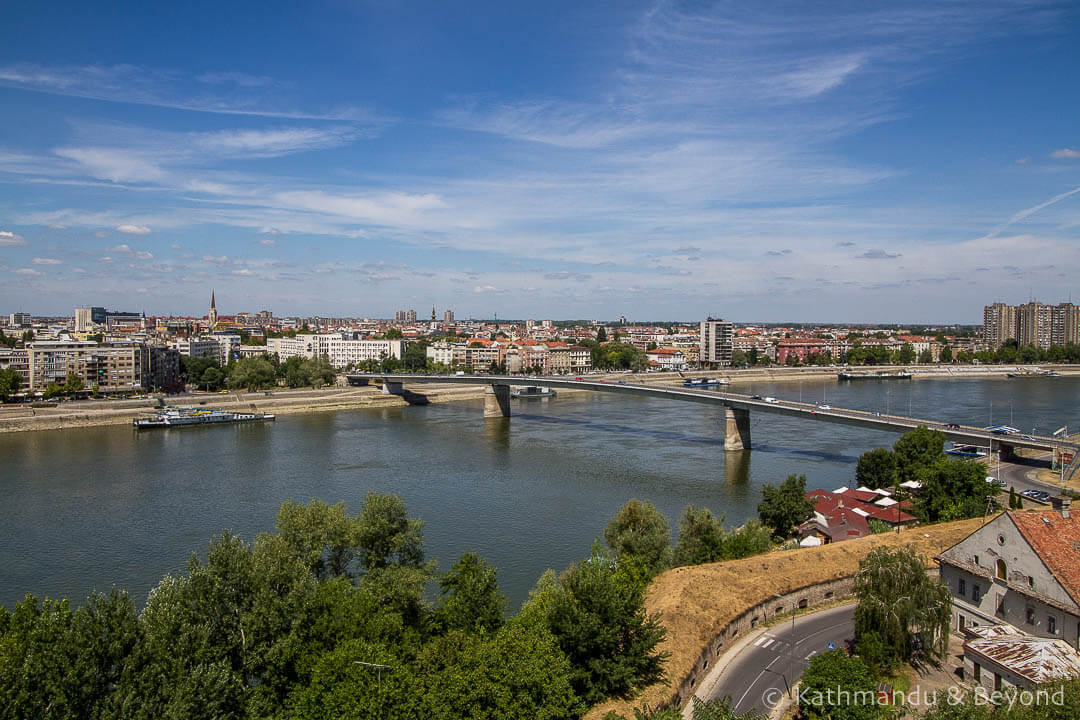 Novi Sad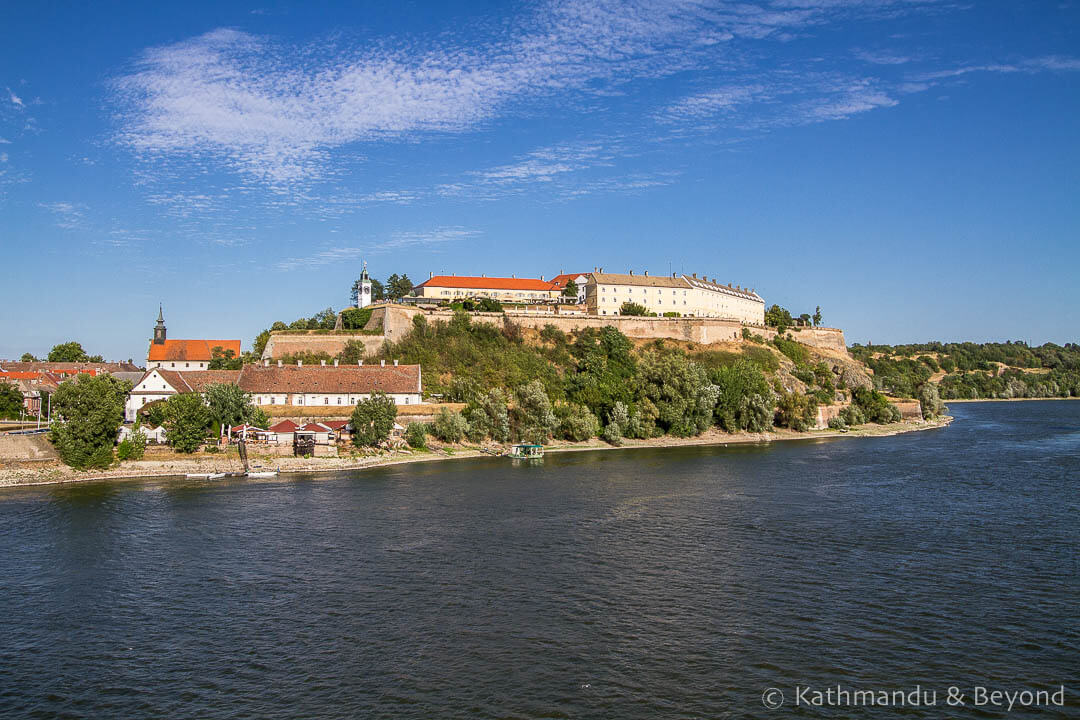 Petrovaradin Fortress, Novi Sad
The train and adjacent bus station are about a 30-minute walk from the centre of the city (or you can catch local bus #4) but once there, everything is within walking distance, including the huge fortress (Petrovaradin Citadel), which is situated on the other side of the Danube River. The tourist board hands out a usual map that pinpoints the city's main attractions.
One more thing of note, Novi Sad is the capital of the Autonomous Province of Vojvodina and it's worth checking out the modernist Banovina Palace, where the Provincial Government of Vojvodina resides. Completed in 1939, it's easy to see why locals have nicknamed it the white cruiser.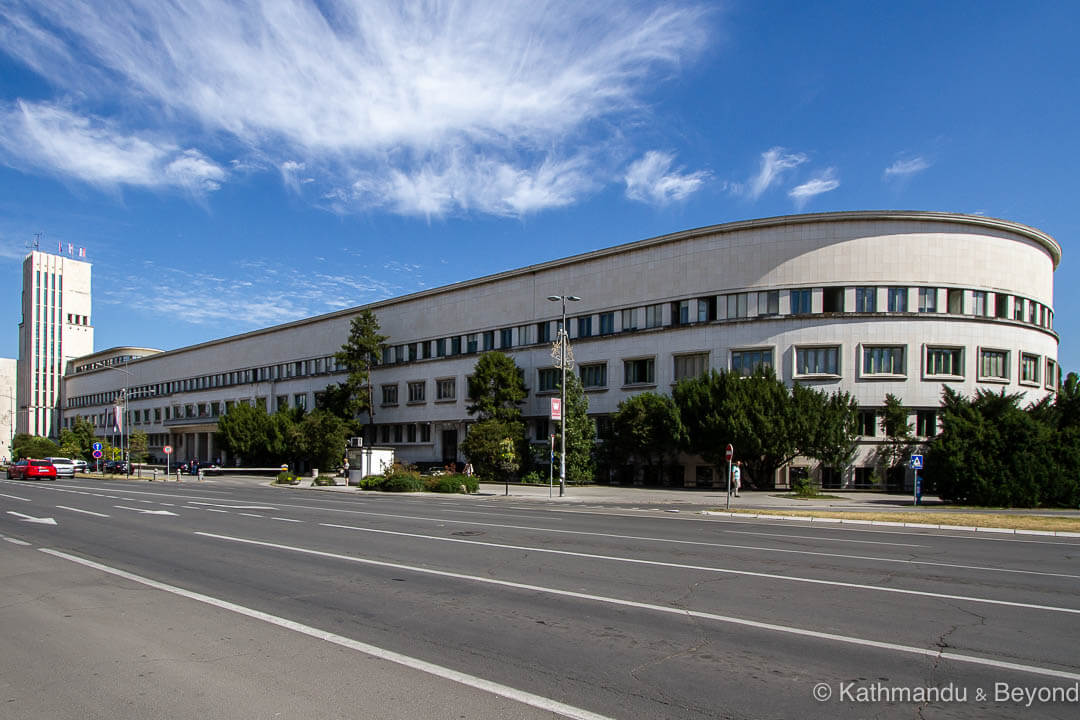 Banovina Palace, Novi Sad 
Where we stayed in Novi Sad
We stayed at the excellent Vajda Apartments. We had a well-equipped kitchen, free use of bicycles if we wanted them and the host family, who lived on site, were helpful and spoke good English. The location was also spot on and we could walk to the heart of the city in about ten minutes.
Transport options for getting to Novi Sad from Belgrade
From Belgrade to Novi Sad, there are six trains a day and the journey is in the region of 1½ hours. Alternatively, buses leave from Belgrade's bus station at least every 15 minutes throughout the day. The train and bus stations are next to each other in both Belgrade and Novi Sad.
EDIT (February 2019): There are currently major works to upgrade the railway line between Belgrade and Budapest and the train service to Novi Sad is currently suspended, so you will need to travel by bus. Check the latest info on Seat 61.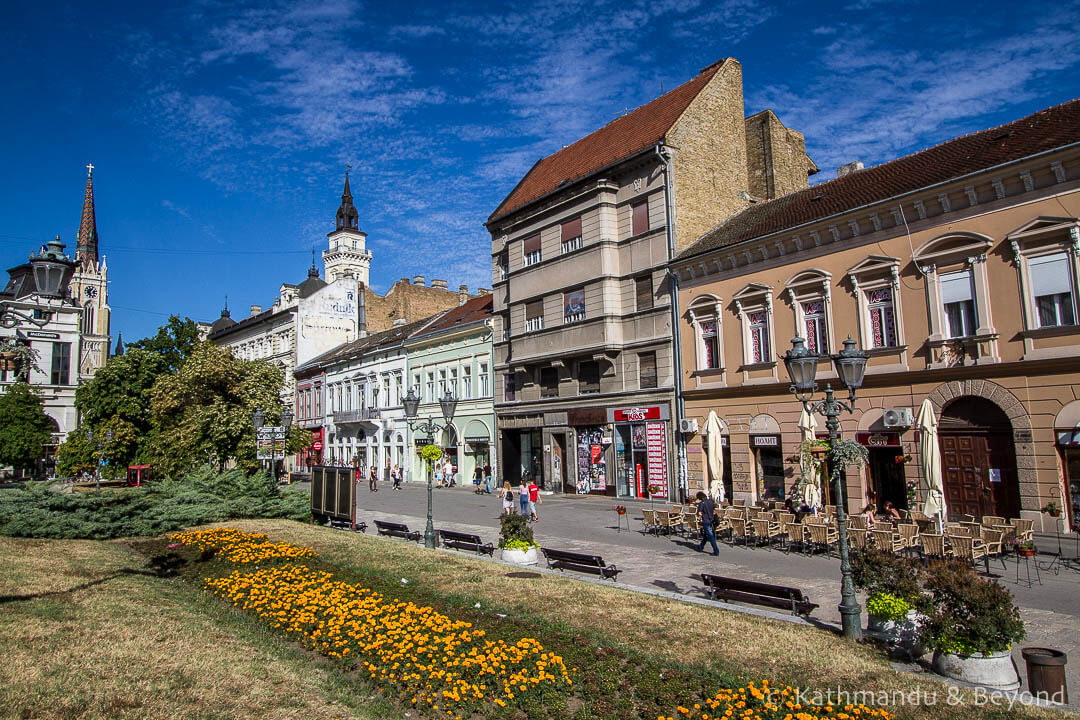 Zmaj Jovina Street, Novi Sad 
Subotica (Serbia)
It's fair to say that Kirsty liked Subotica (pronounced sooboteacher) more than I did. The city is renowned for its art nouveau architecture, of which there is quite a bit, but away from that, I didn't think the city had that much to offer and certainly wasn't as interesting as Novi Sad in my opinion. That said, there was nothing to dislike about the place per se and it was worthy of an overnight stop. Away from the notable buildings in the centre, we found some interesting street art while poking around near the train station and the rolling stock at the station itself was also photogenic, especially in the late afternoon light (*).
(*) Sad, I know, but we are into things like that these days! Soon, we will both be wearing anoraks!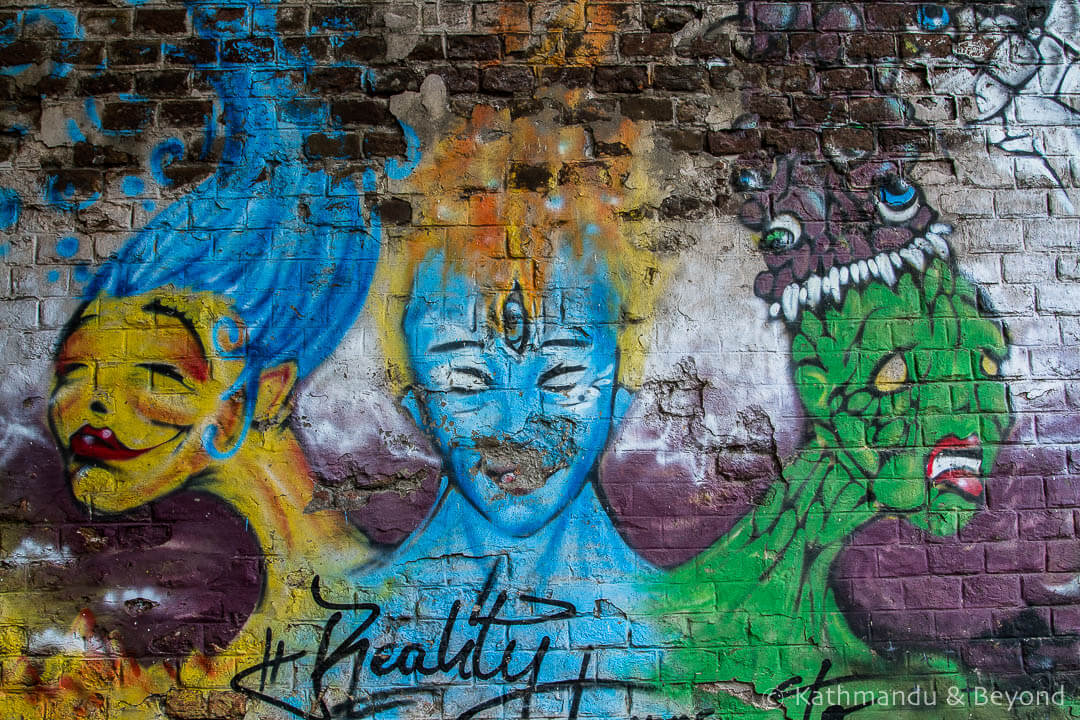 Street art in Subotica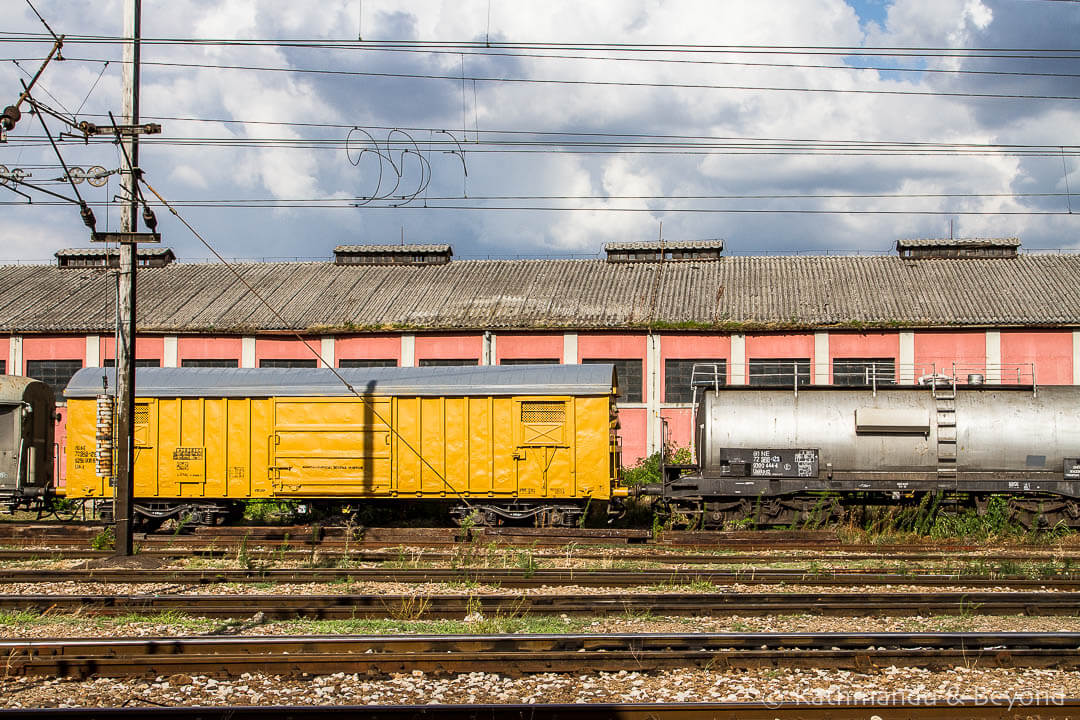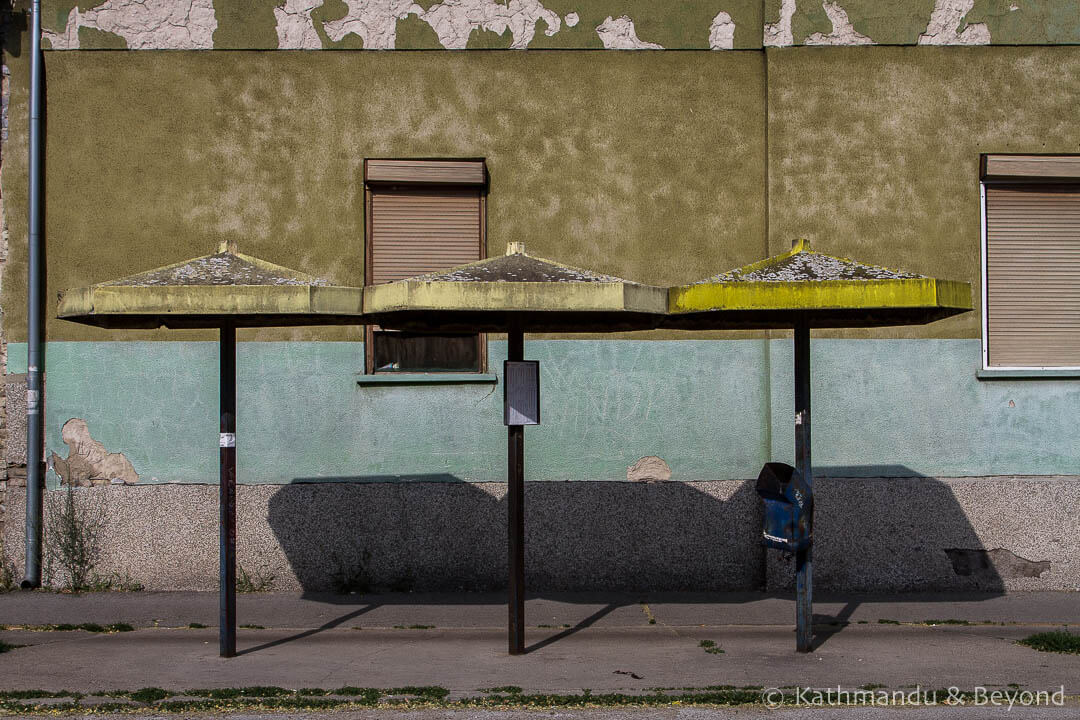 Above: Subotica railway station (left) and a rather nice looking bus stop! (right)
We did, however, have trouble photographing the town's star attraction, the Gaudí-like City Hall. There were too many trees in the way to get a decent shot and also there were lots of weddings taking place as it was a Saturday (*). As Kirsty will testify, I get a bit humpy when things like that get in the way of my photos and it tends to bias my opinion of a destination.
(*) We visited in the month of July. I've seen photos taken in winter and the building is much more visible, plus there is no doubt fewer weddings taking place!
Combined with a bad nights' sleep (see below), Subotica was pretty much doomed in my eyes so it's probably best to take my views with a pinch of salt and go see for yourself.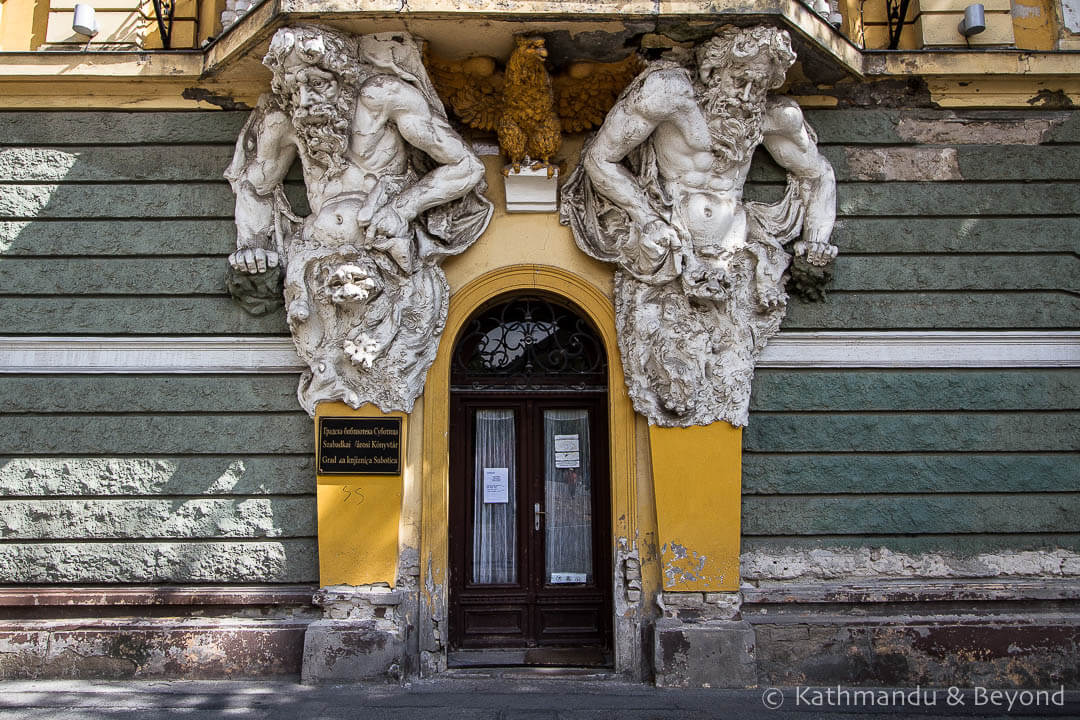 Subotica
Where we stayed in Subotica
We stayed at the Guest House Best Food. The room itself was fine but, as the name would suggest, the hotel was part of an adjacent twenty-four-hour fast food joint and our room looked out immediately onto the street. As a result, we had cars (accompanied by crappy Balkan pop music) pulling up and parking outside our window all night long. On the plus side, the location was good: we could walk to the City Hall in about five minutes and to the train station in about a quarter of an hour.   
Guest House Best Food was one of the cheapest places we could find in Subotica. My advice would be to avoid the weekend (when prices go up and the town is busier) or increase your budget and look for something better.
Transport options for getting to Subotica from Novi Sad
There are eleven trains a day between Novi Sad and Subotica but the 9am and 1pm departures are the fastest (approximately 2 hours). Alternatively, there are (almost) hourly buses between the two destinations.
EDIT: Again, because of the information above, check with the Man in Seat 61 for the latest information on the engineering works between Novi Sad and Subotica.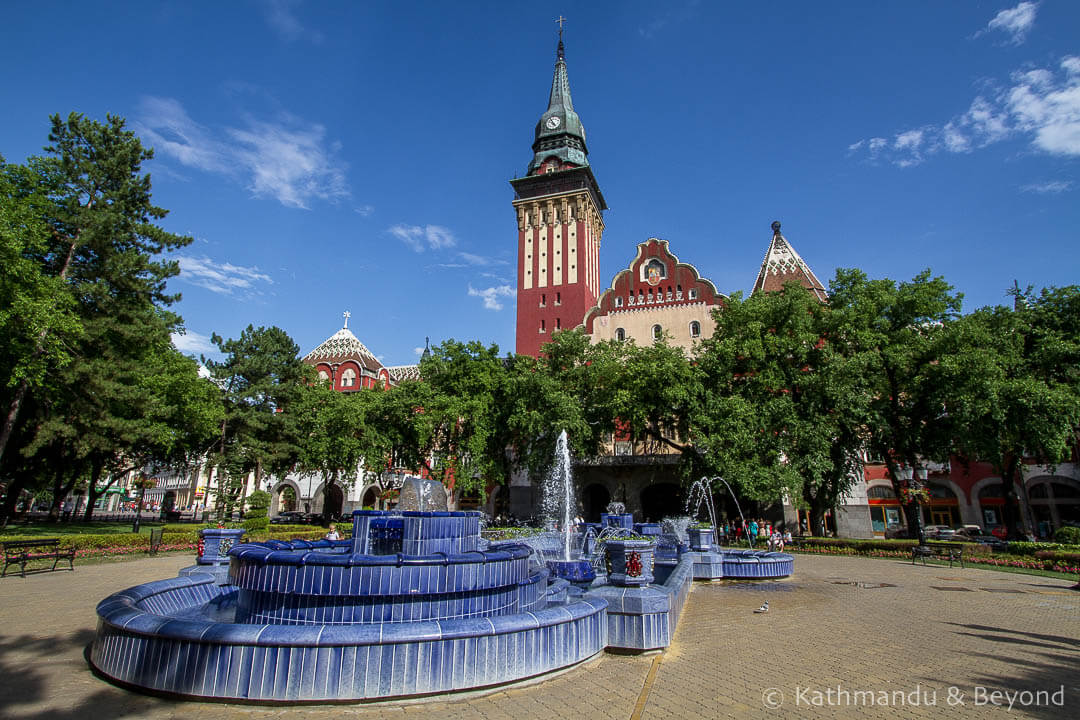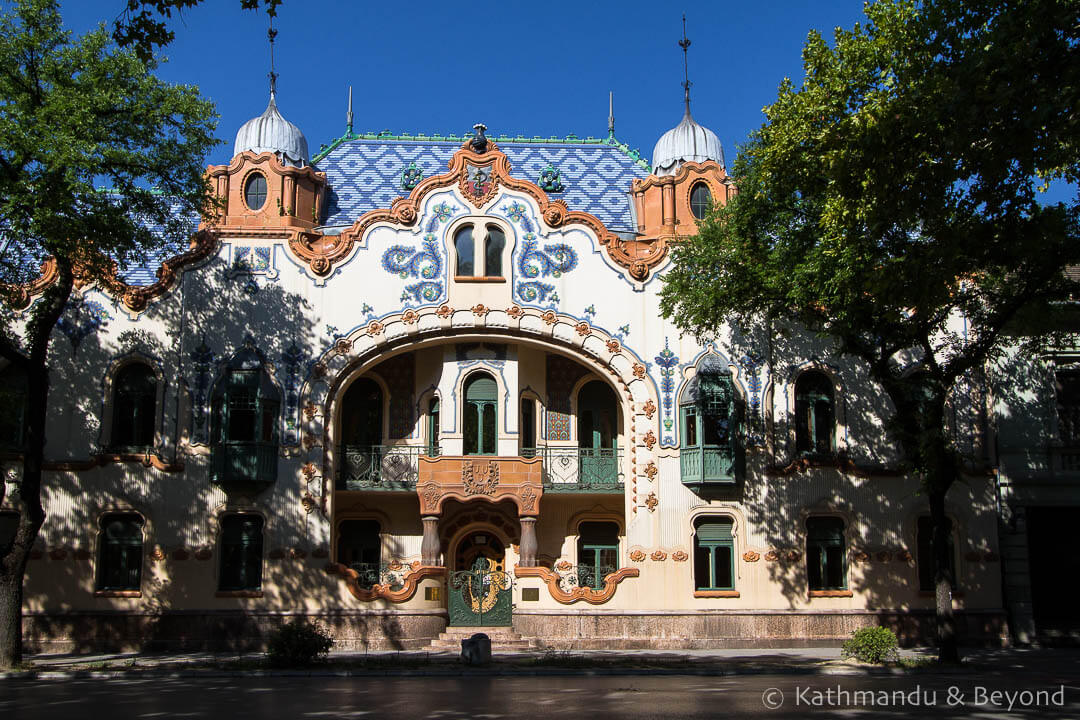 Above: City Hall in Subotica (left) and Ferenz Reichl Palace (Modern Art Gallery), Subotica (right)
Szeged (Hungary)
Szeged is Hungary's third-largest city. It's full of grand architecture and a lovely place to wander around for a day or so.
There are nice walks to be had down by the Tisza River and the pedestrian area around the main square is also a good place for an amble and a coffee/couple of beers (*) depending on the time of day.
(*) that'll be anytime after noon, then – joking!
There are no must-see sights but Votive Church is worth seeking out for its huge twin towers and Lonely Planet's Budapest & Hungary guidebook have a suggested walking tour that focuses on the best of the city's architecture.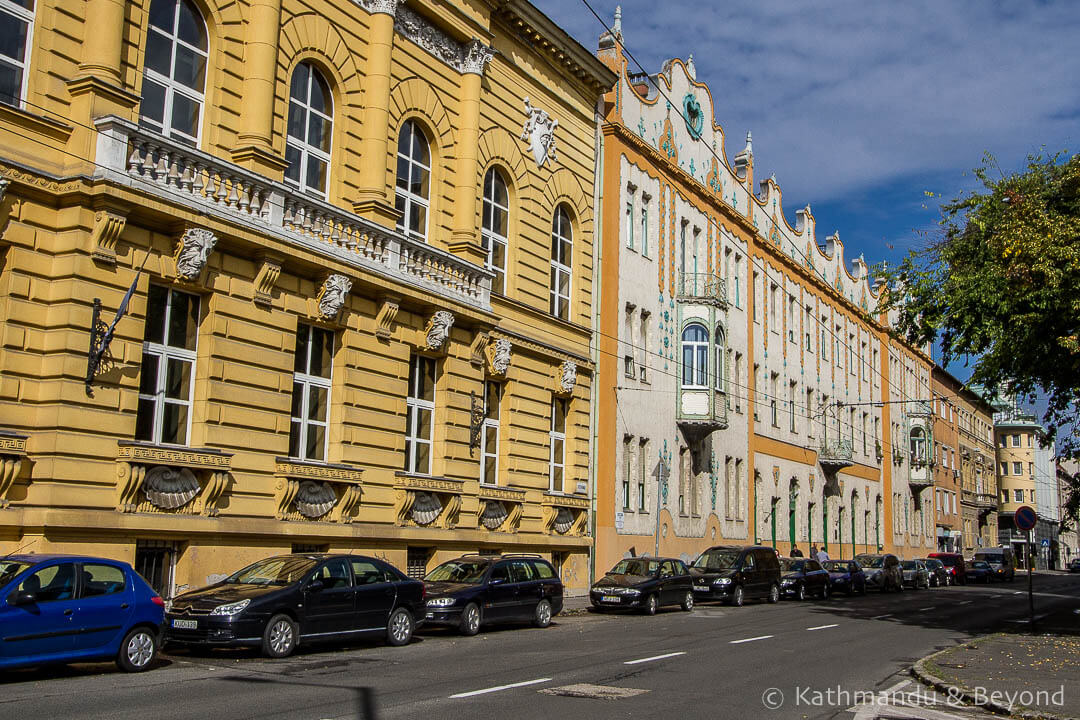 Szeged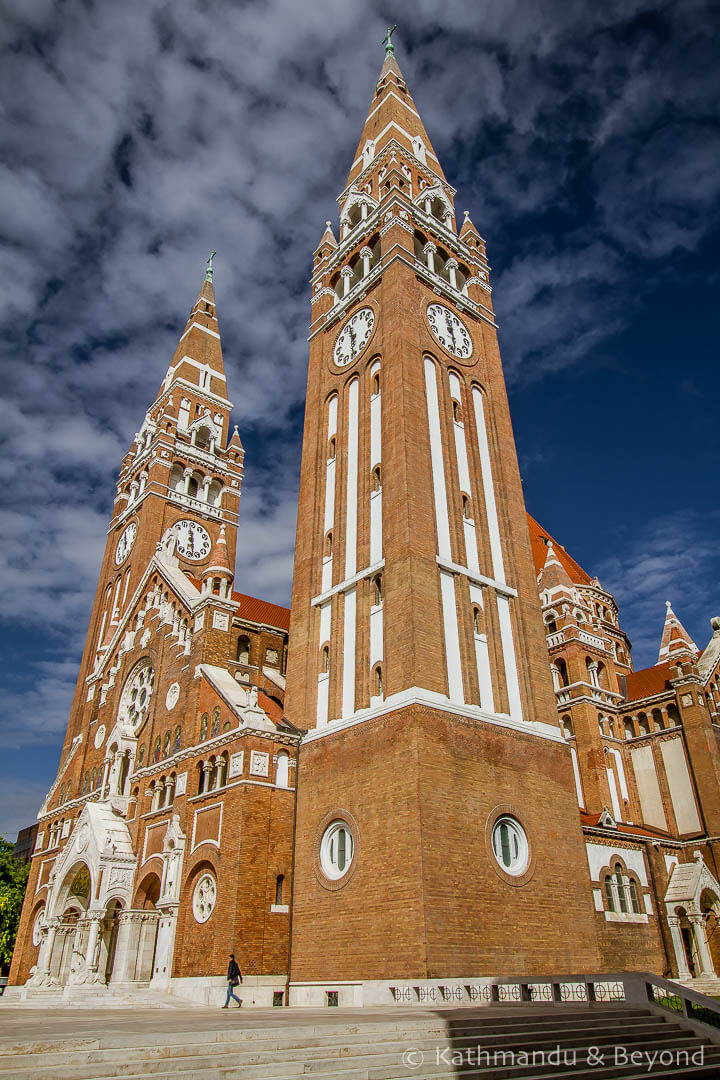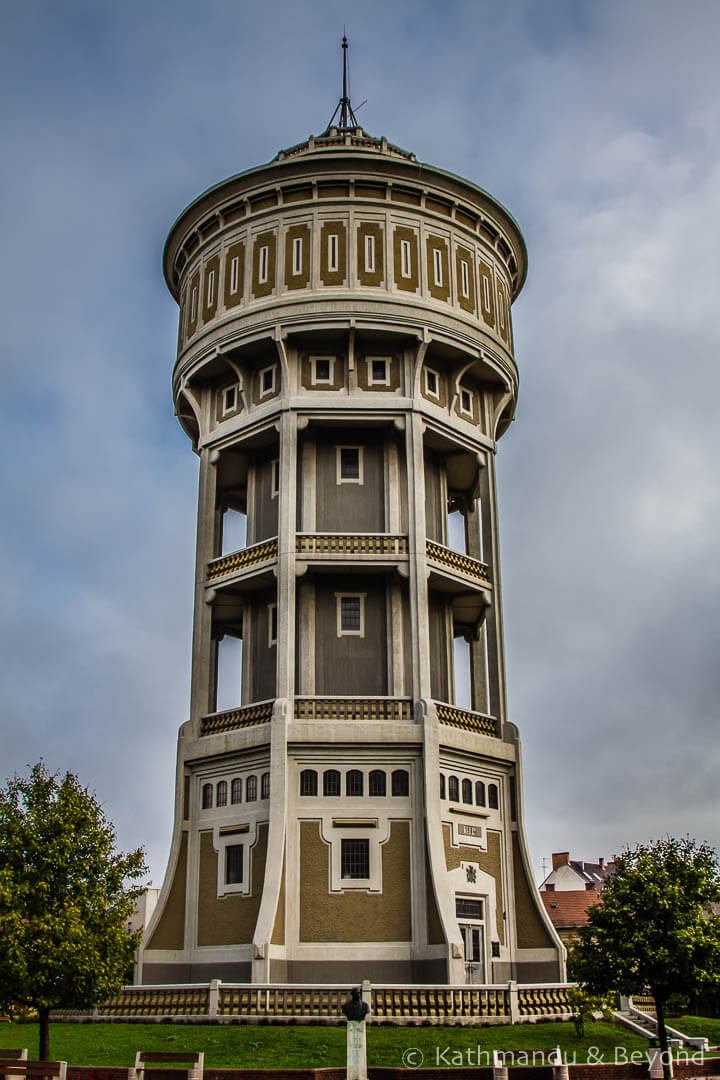 Above: Votive Church and Cathedral of Our Lady of Hungary (Szeged Cathedral) (left) and Water Tower on Szent Istvan Square (right) 
Where we stayed in Szeged
Our hotel in Szeged was called the Hotel Centrum Szeged. It was about a 10-minute walk from the main square and half an hour on foot from the train station, although you could take a tram. From the outside, the hotel looked a bit grim but inside it was much nicer and we had a big room with a decent-sized bathroom. On the downside, the curtains were pretty flimsy and let in a lot of light. We had a good cooked-to-order breakfast included in the price and the female owner was helpful and spoke good English.
We also found some decent places to eat in Szeged. This included the Milk Bar-style Boci Tejivó, which served up inexpensive comfort food, and the more classy Taj Mahal restaurant, where the Indian fare was pretty good considering we weren't in India, Malaysia or the UK (*).
(*) We struggle so much to get decent Indian cuisine away from these three countries!
We even found a fast-food joint serving cheap Chinese food – the food was mediocre at best and laden with MSG but this part of the world lacks Asian restaurants on a massive scale and so we'll take anything we can find!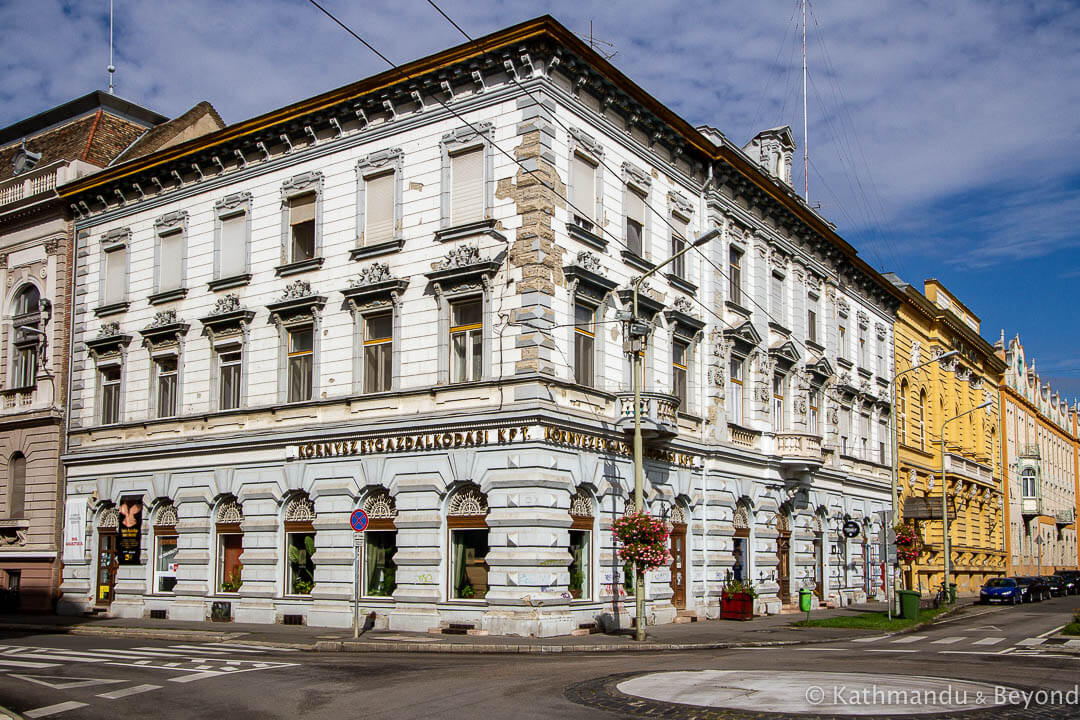 Szeged
Transport options for getting to Szeged from Subotica
This is the only niggle when it comes to transportation on this route. There are two daily trains between Subotica and Szeged, at midday and 4pm, but both require two changes and the journey time is a little over 3 hours (to cover 45km!).
If you don't fancy messing around with the trains, there is the option of taking the bus. The good news is that there are three direct buses per day and the journey time is nearly half that of the train. But, the bad news is that the schedule for the bus is rather antisocial (0540/0713, 0630/0800 and 0735/0905). Couple this with the fact that the main bus station in Subotica is not that central and you're looking at a very early start, even if you opt for the last bus of the day! Going in the other direction, the timings are far better (1130/1303, 1230/1400 and 1540/1710).
If you want to miss out on visiting Szeged altogether and go straight from Subotica to Kecskemet, there are two daily trains. They depart at midday and 4pm, take 2½ hours and require one quick change.
And finally, there are two direct trains from Subotica to Budapest-Keleti station at midday and 4pm. The journey takes about 4 hours.
Kecskemet (Hungary)
Of all the cities on the list, Kecskemet is the smallest and a couple of hours is probably enough to do its sights justice. But, if like us, you have a penchant for little-visited, workaday places then you will like Kecskemet (*).
(*) The beauty of cities such as Kecskemet (and the main reason we visit them) is the fact that there isn't that much to see and do. For us personally, it forces us to slow down and means we aren't always running around like headless chickens and that's a good thing!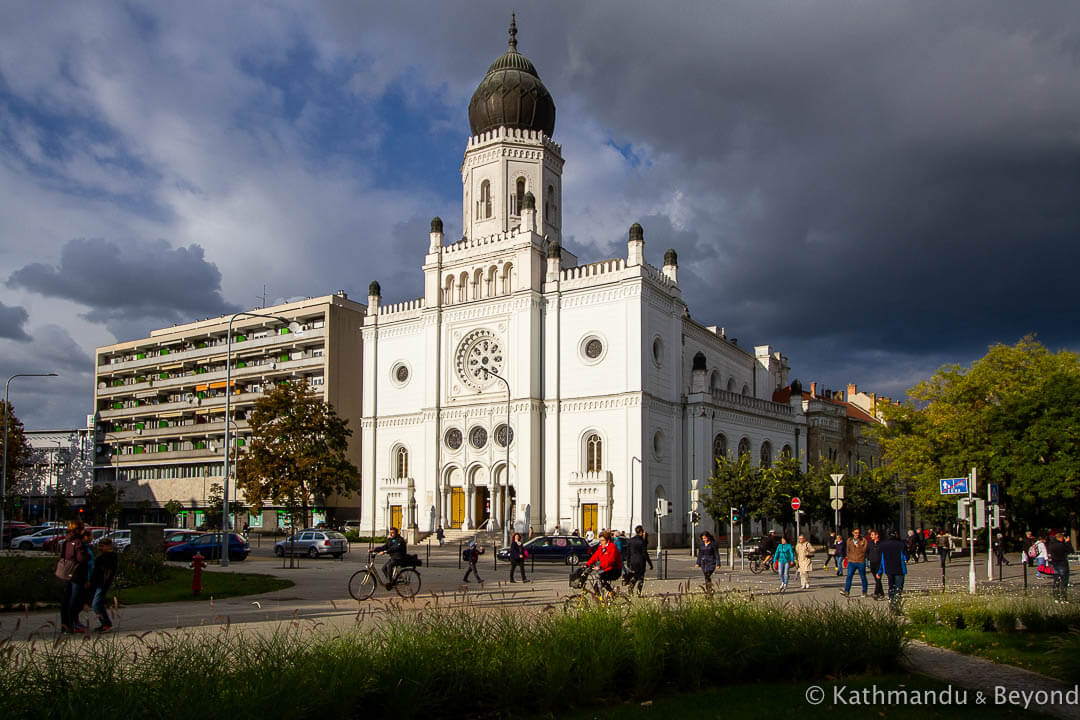 House of Science and Technology, Kecskemet
Lajos Square is a good place to begin exploration. The city's cathedral, or Great Church, is here as well as the helpful Tourist Information Centre. Not far away, the House of Science and Technology, which used to be a synagogue, is an imposing building that is worth checking out and there is also plenty of art nouveau architecture dotted around.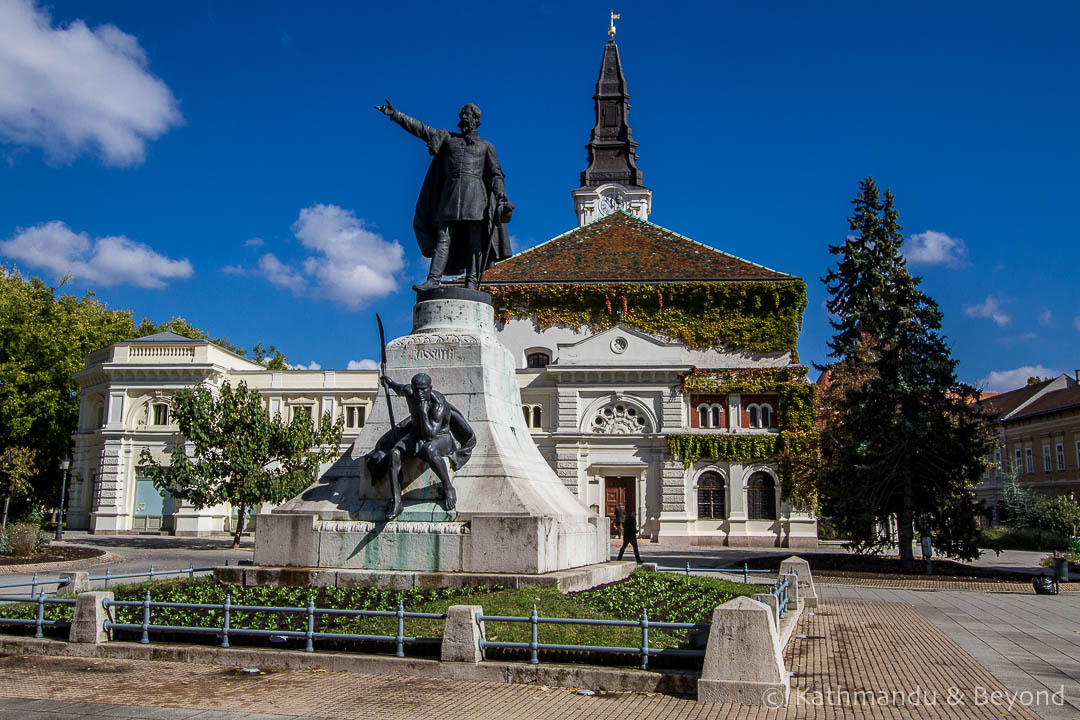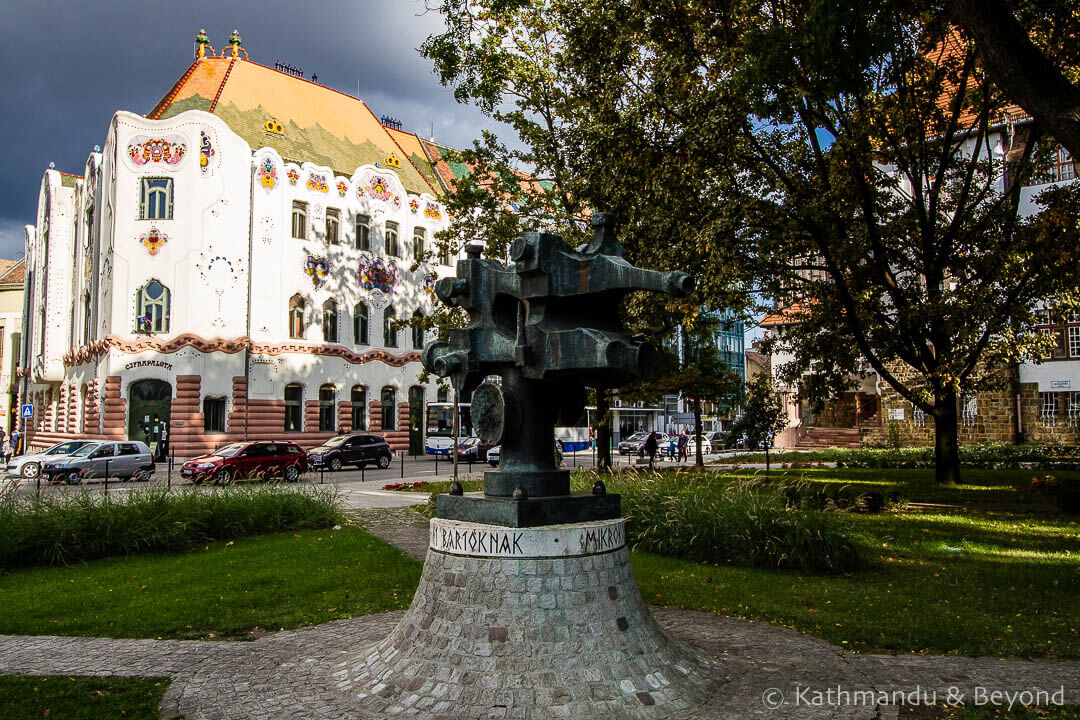 Above: Lajos Square, Kecskemet (left) and Cifrapalota (Ornamented Palace), Kecskemet (right)
Where we stayed in Kecskemet
We stayed in a small hotel about 200 metres southwest of Lajos Square called Mediterrán Vendégház. It had the added bonus of having a well-equipped kitchen and dining area which we shared with lots of burly (but very polite) Hungarian workmen who seemed to live there permanently, or at least between Monday and Friday, assuming they went home to see their families at some point.
Transport options for getting to Kecskemet from Szeged
There are many trains between Szeged and Kecskemet and the journey time is about an hour. There are also lots of buses but they are slower than the train and take around two hours to complete the journey.
Moving on, hourly trains and buses connect Kecskemet with Budapest and the journey time is in the region of 1 hour and 20 minutes.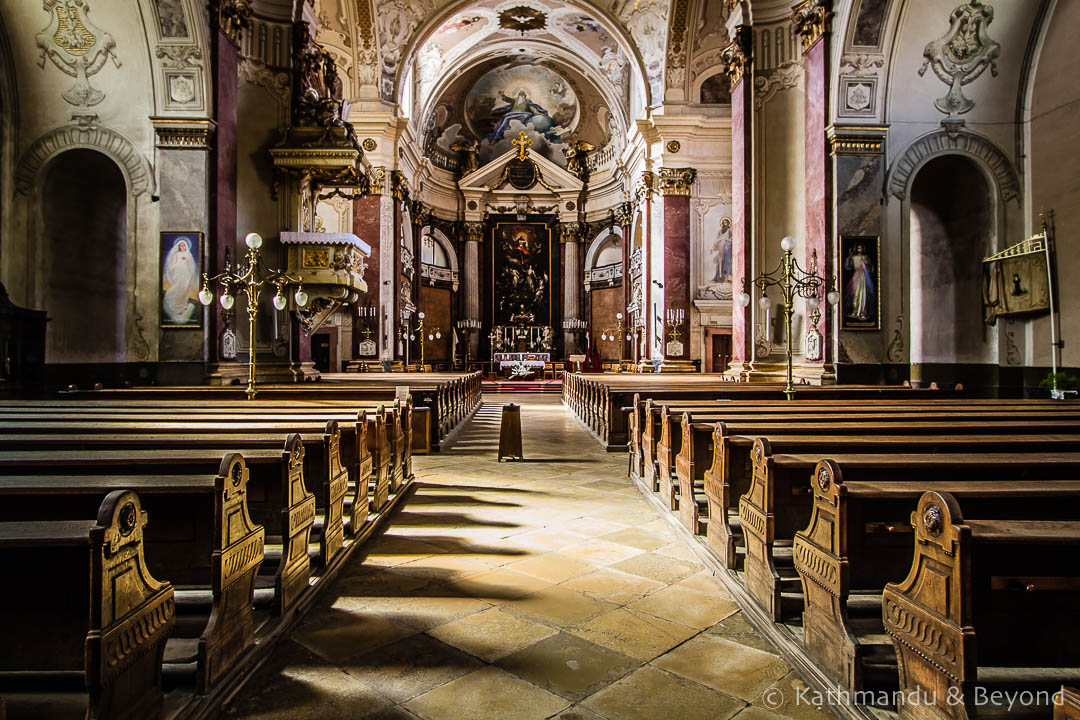 Co-Cathedral of the Ascension of the Lord (The Great Church), Kecskemet
In conclusion
All four of the above places are worth visiting on your journey between Belgrade and Budapest, in our opinion but if you don't have the time or the inclination to stop in all of them, our recommendation would be to make a beeline for Novi Sad, followed by Szeged as they are the two most interesting destinations.
Useful websites for planning a trip between Belgrade and Budapest
We used the following websites to look up schedules, prices etc:
Balkanviator for bus schedules
---
---
HAS THIS POST HELPED YOU PLAN YOUR TRIP BETWEEN BELGRADE AND BUDAPEST? PIN IT TO ONE OF YOUR TRAVEL BOARDS…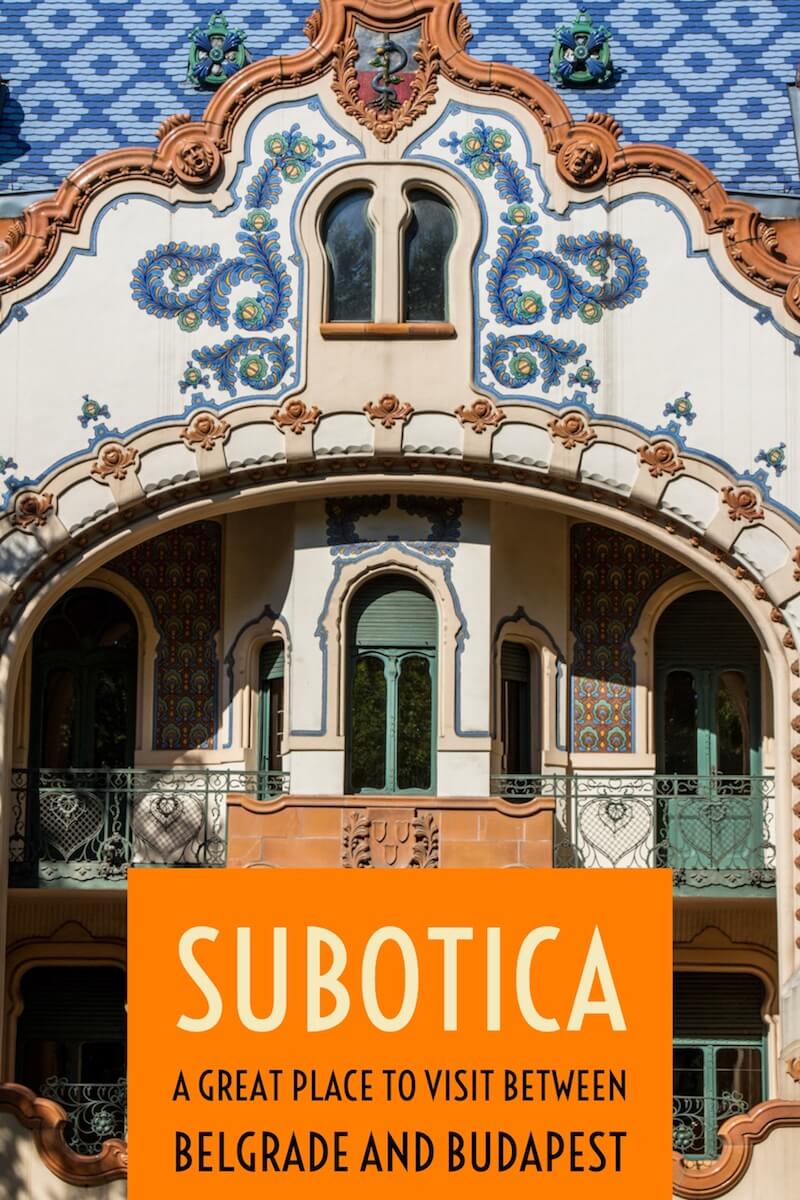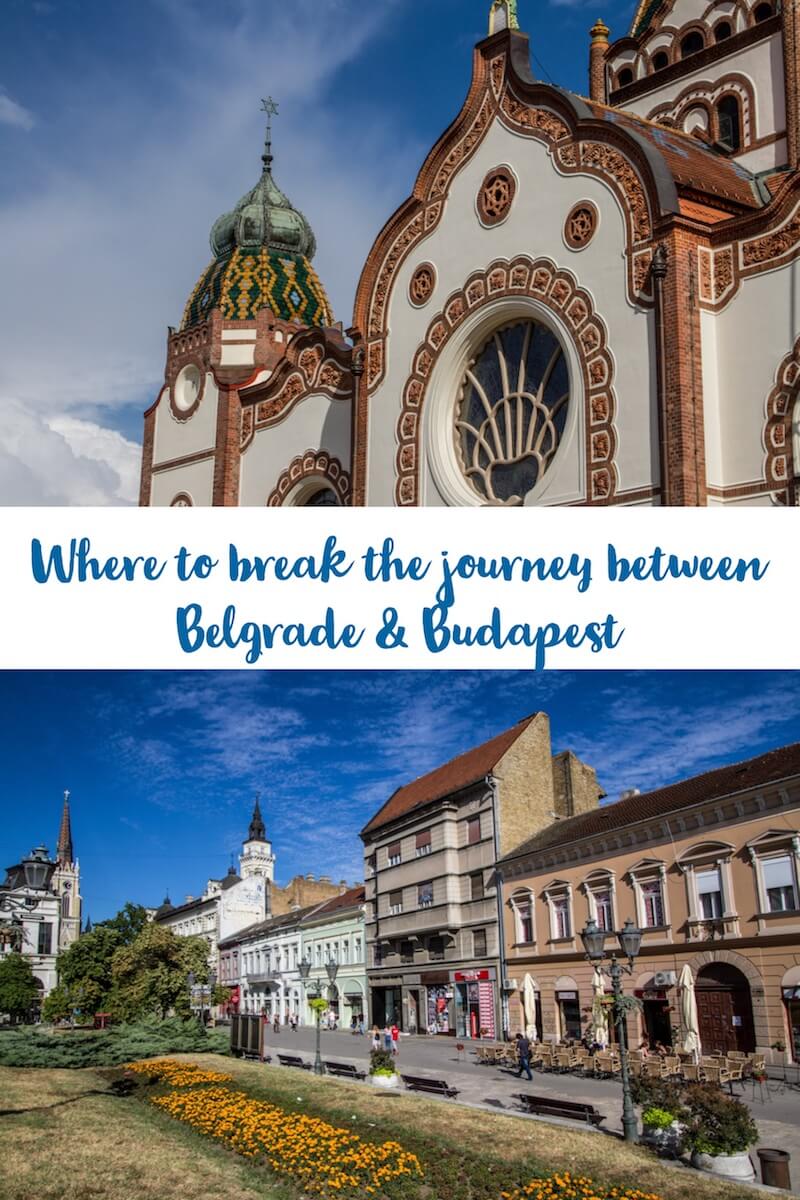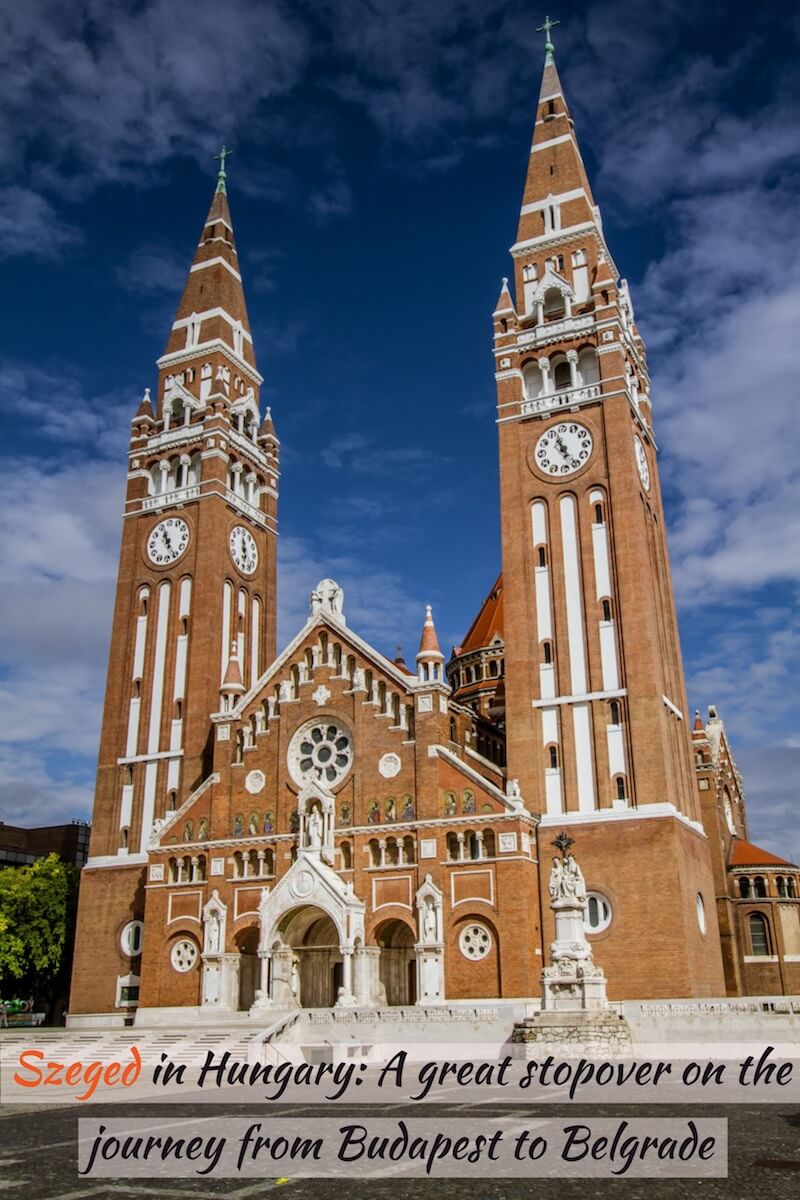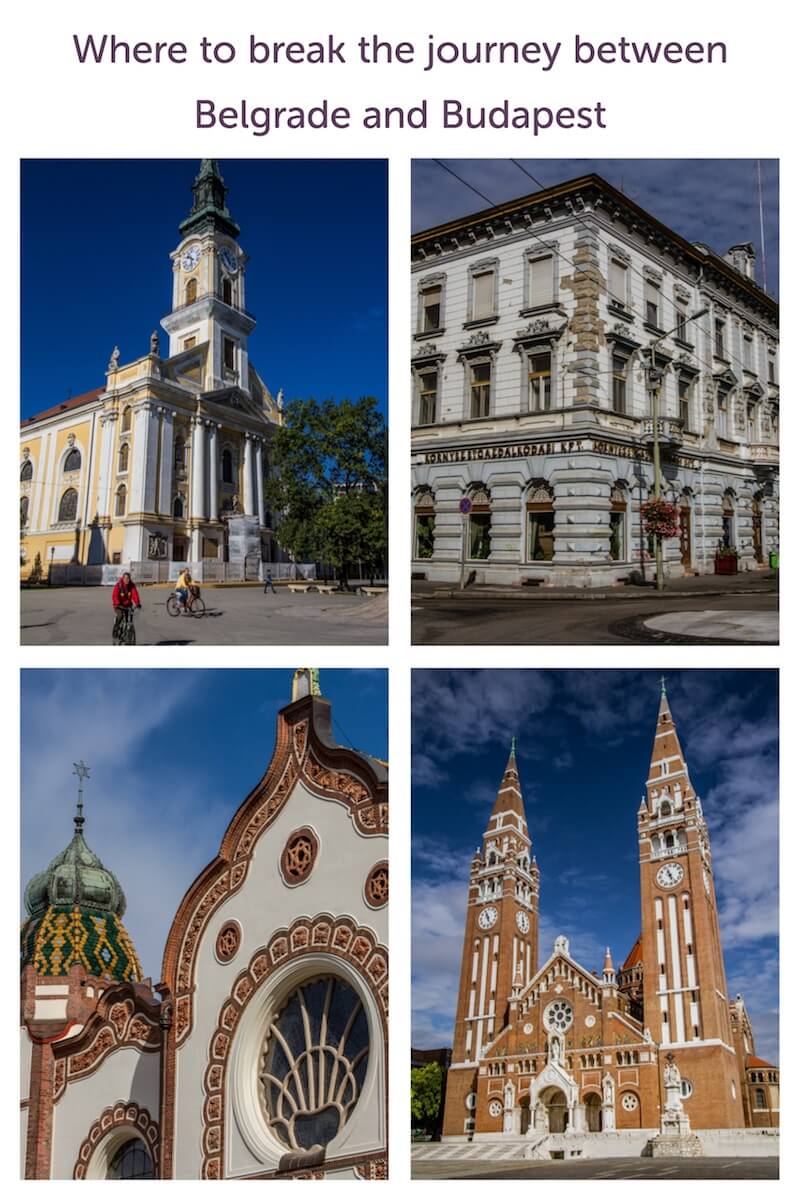 ---
---