This is the huge Hassan II Mosque in Casablanca. Some say it is the third-largest mosque in the world, others say more like the fifth. Its minaret is the world's tallest at 210m so it can claim that record at least. At a rumoured cost of 800 million US dollars to build, there's no doubting its grandeur! It's certainly the only mosque we've been in which has a sliding roof so that worshippers can see up to the heavens and a glass floor on which devotees can kneel with a view directly to the ocean…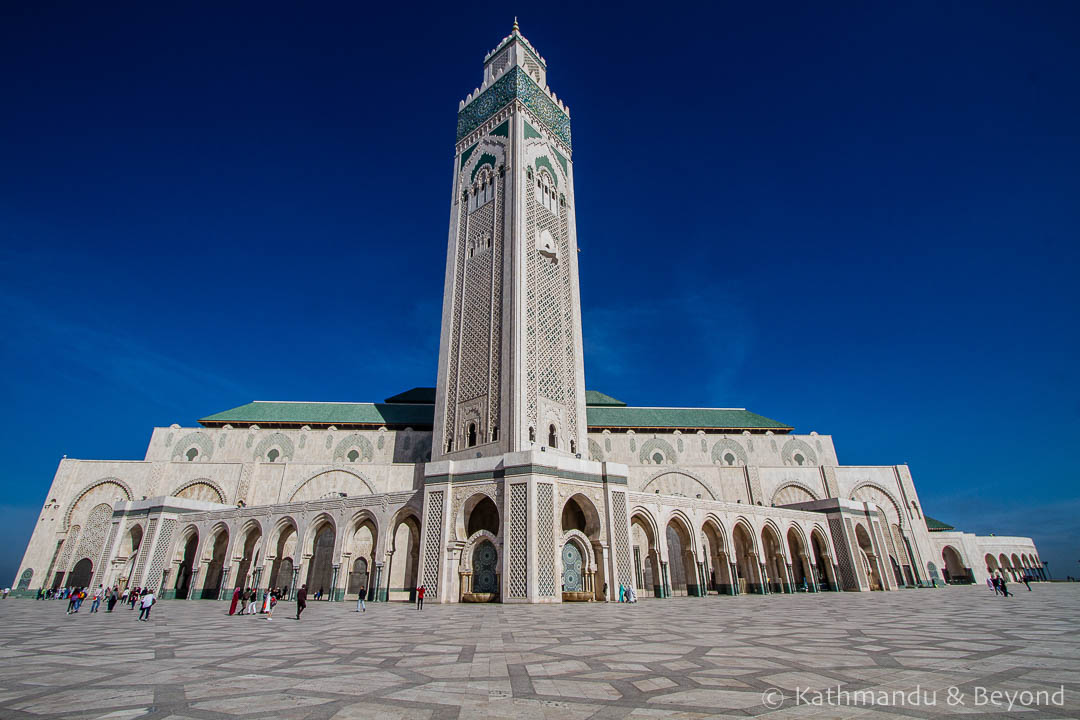 Information for Visitors to Hassan II Mosque
You can only enter the mosque by joining a guided tour and these are conducted in English, French, German and Spanish. There is conflicting information about the timings of these tours (even the mosque's official website doesn't give that much detail) but if you go in the morning from Saturday to Thursday there should be tours running in all the above languages at 9am, 10am and 11am. We took the 10am tour and the price was 120DH (£9.50, US$12.5, €11.00) per person.
There are supposedly guided tours at 9am, 10am, 11am and 2pm from Saturday to Thursday and at 9am, 10am and 2pm on Friday. The tour lasted about 45 minutes and you should get there at least 30 minutes prior in order to buy your ticket from the below-ground ticket counter, which is located towards the southern side of the mosque. Remember to dress conservatively – no shorts or uncovered shoulders etc. Women should bring a headscarf and all shoes need to be removed before entering – you are provided with a plastic bag for your footwear, which you carry with you as you exit the mosque at a different point from which you entered. You are allowed to take photos inside the mosque.
In all honesty, I thought the inside of the mosque was a bit of a letdown and not as impressive as the exterior but the tidbits of information imparted by the guide made the tour reasonably interesting and worthwhile.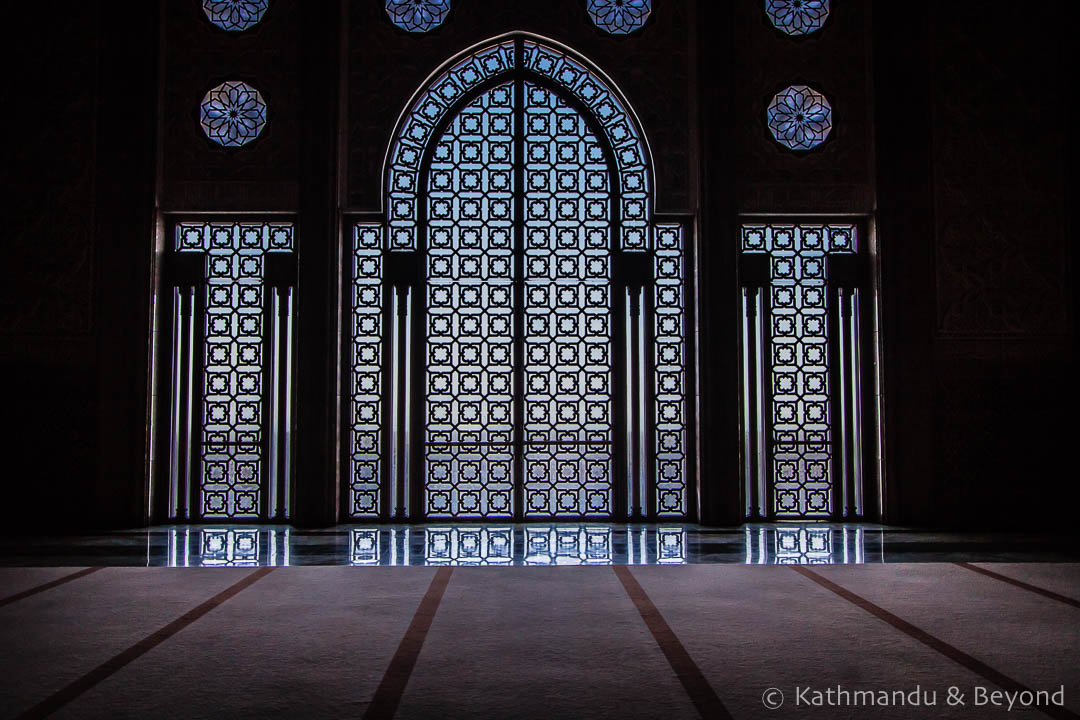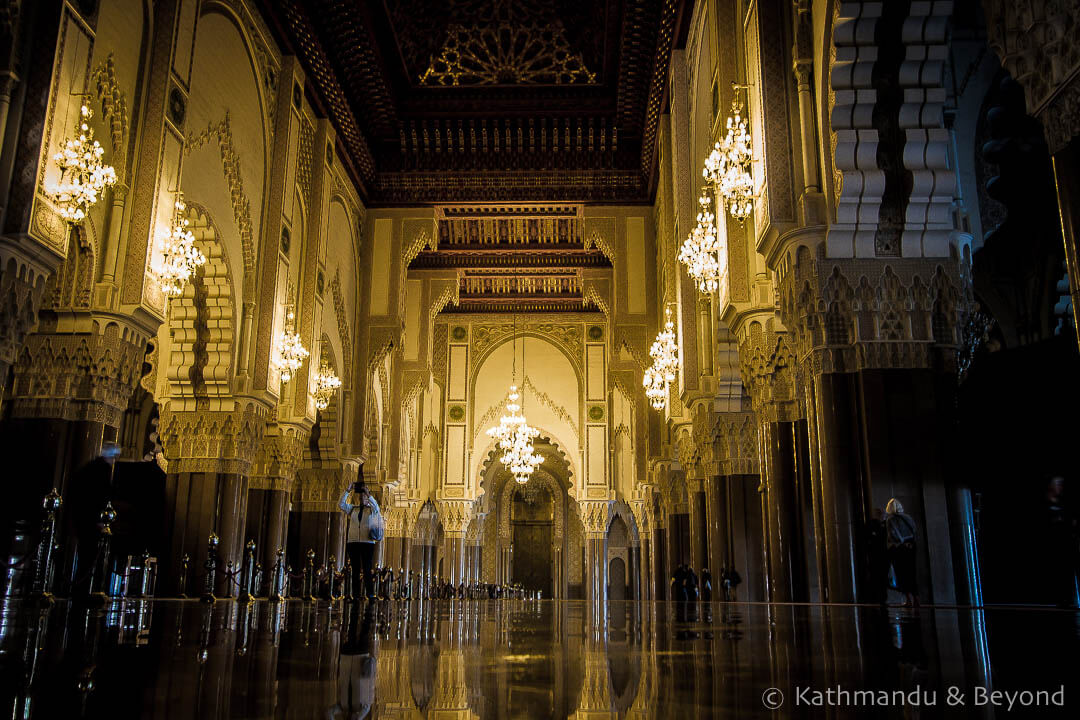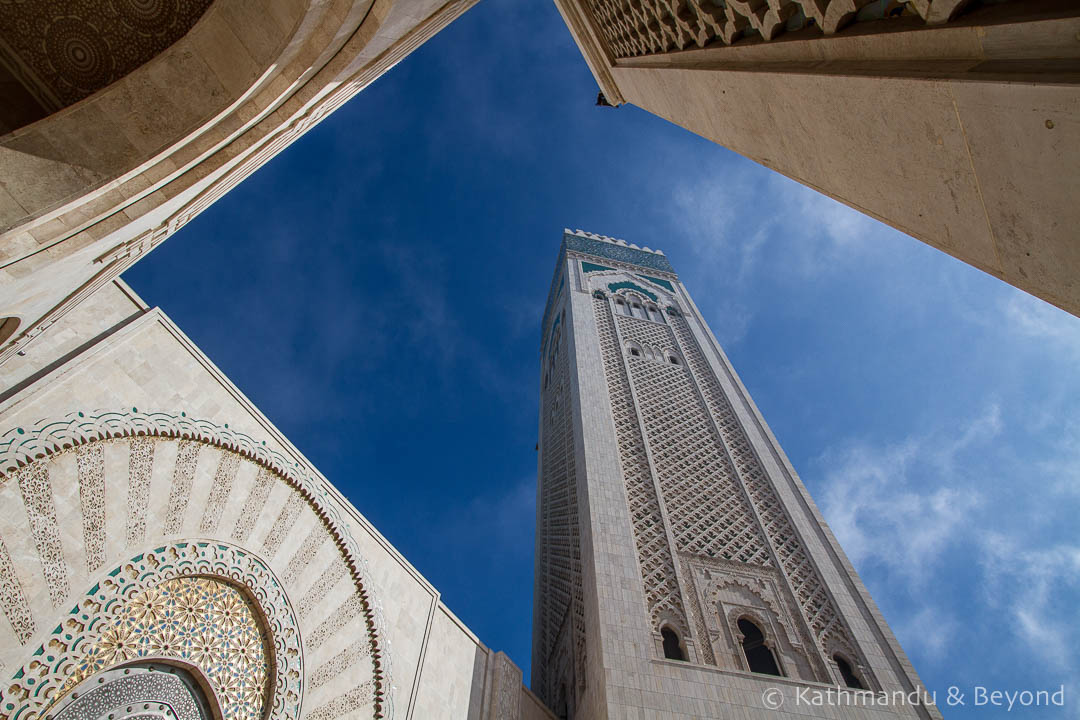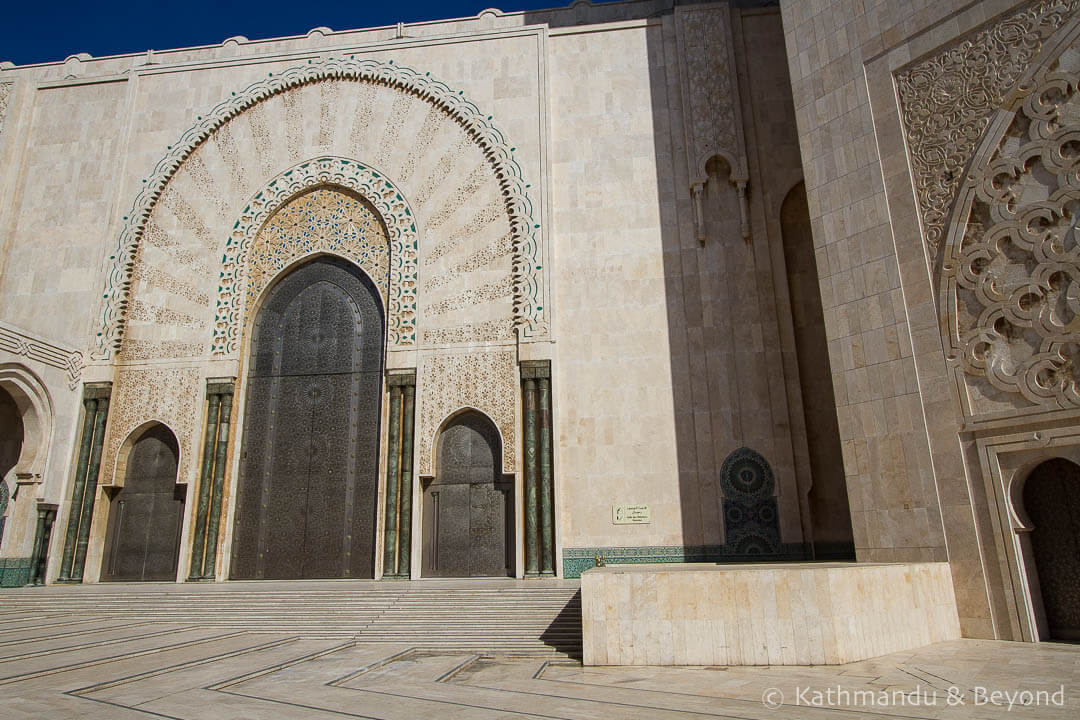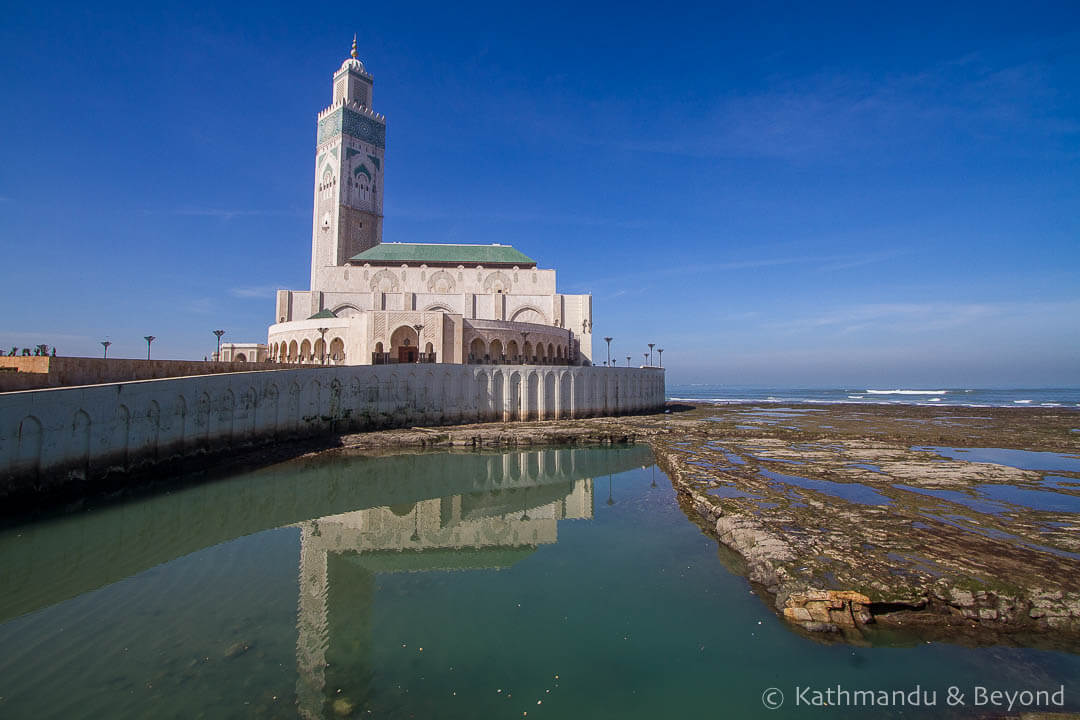 ---
---
INSPIRED TO VISIT MOROCCO'S HASSAN II MOSQUE? PIN THIS TO YOUR TRAVEL PLANNING BOARDS…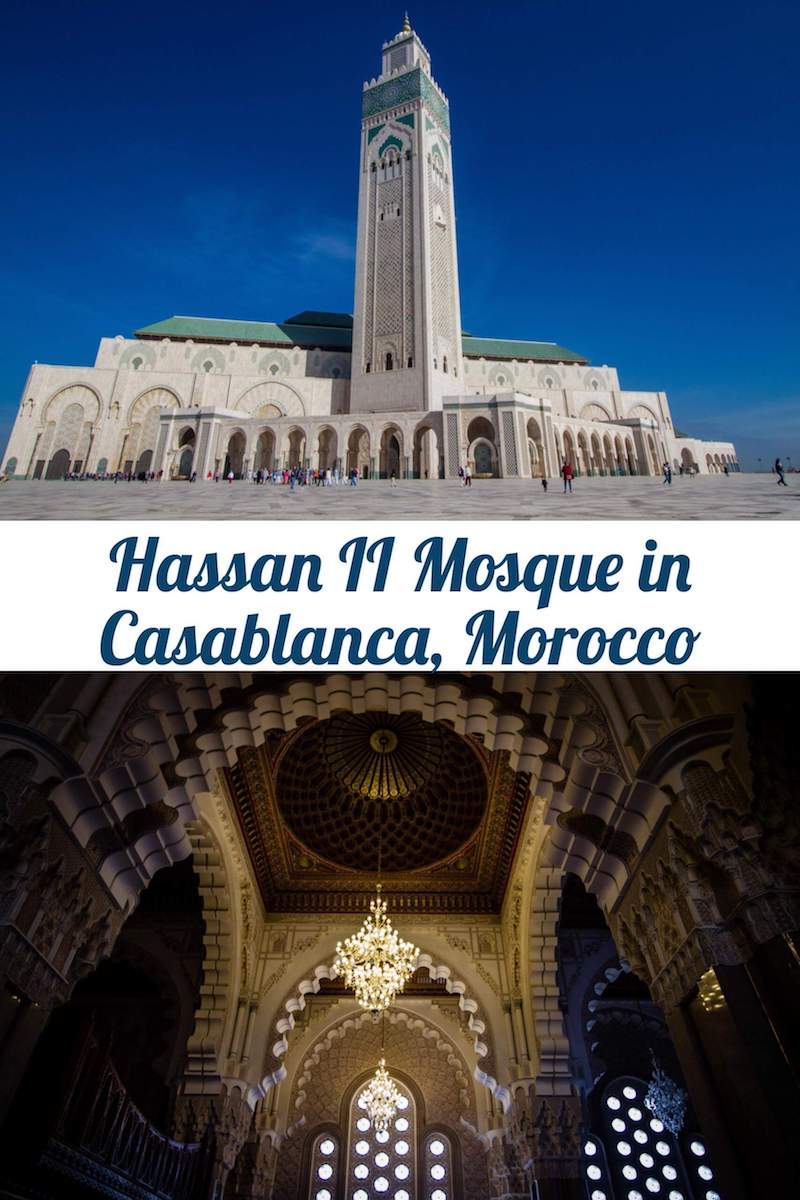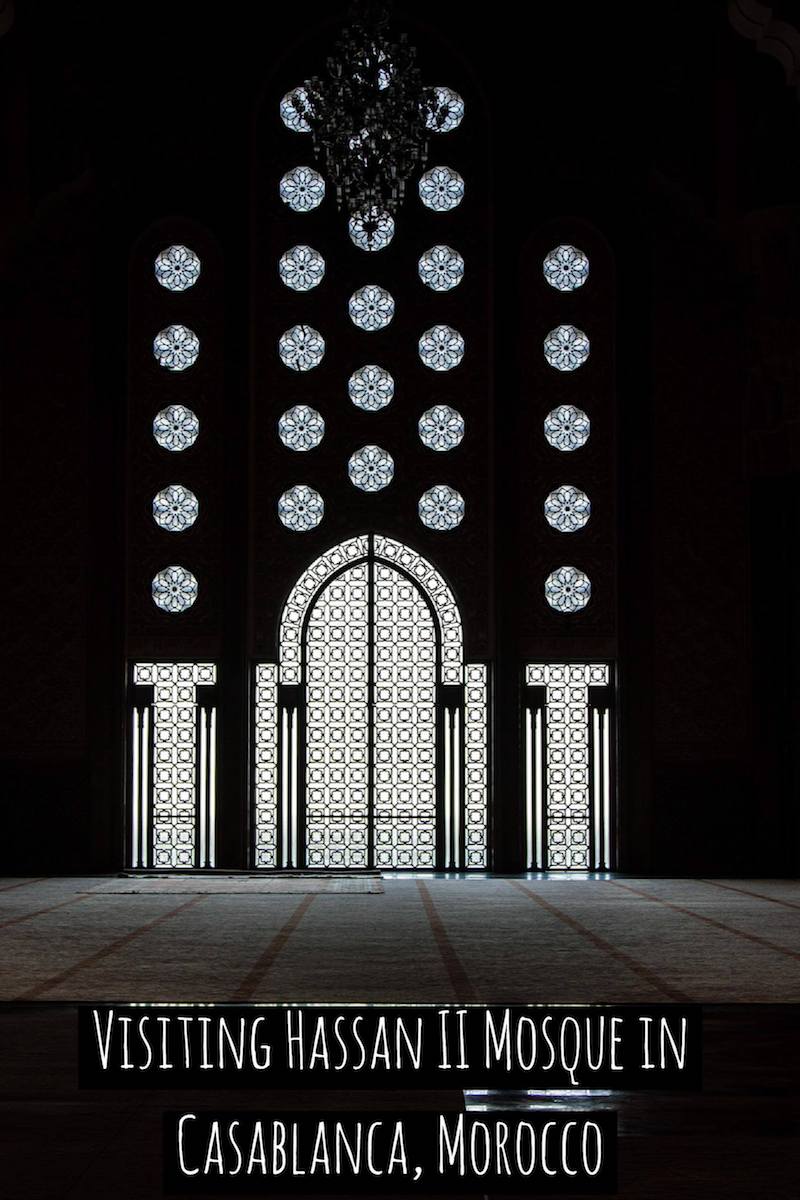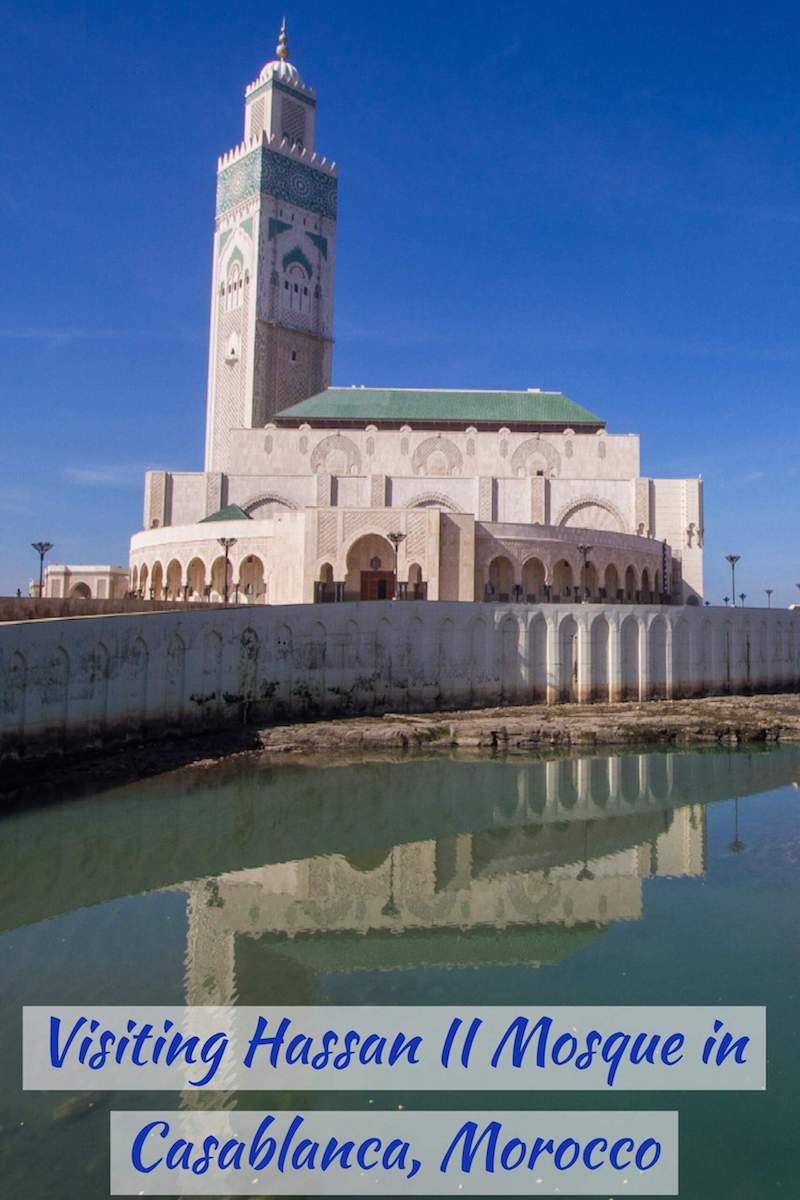 ---
---