Today's Travel Shot is a double-dose of Warsaw's skyline.
During our most recent visit to Poland's capital, we stayed at a very centrally-located apartment. It was great in many respects, but particularly the view! 
From one side of the building, there was a fantastic view of the imposing Palace of Culture and Science. I know there a bit of debate among Polish people regarding the Palace of Culture and Science – a reminder of Soviet domination or an iconic symbol of the city? It was, after all, a gift from Stalin to the people of Poland, built by 3,500 Soviet workmen just over 60 years ago, ten years after the end of World War II. In fact, its full name is actually 'the Palace of Culture and Science in the name of Joseph Stalin'.
Controversial it may be, but as outsiders looking in, we have to say Warsaw's Palace of Culture and Science is one mightily impressive piece of architecture, especially when viewed from this perspective.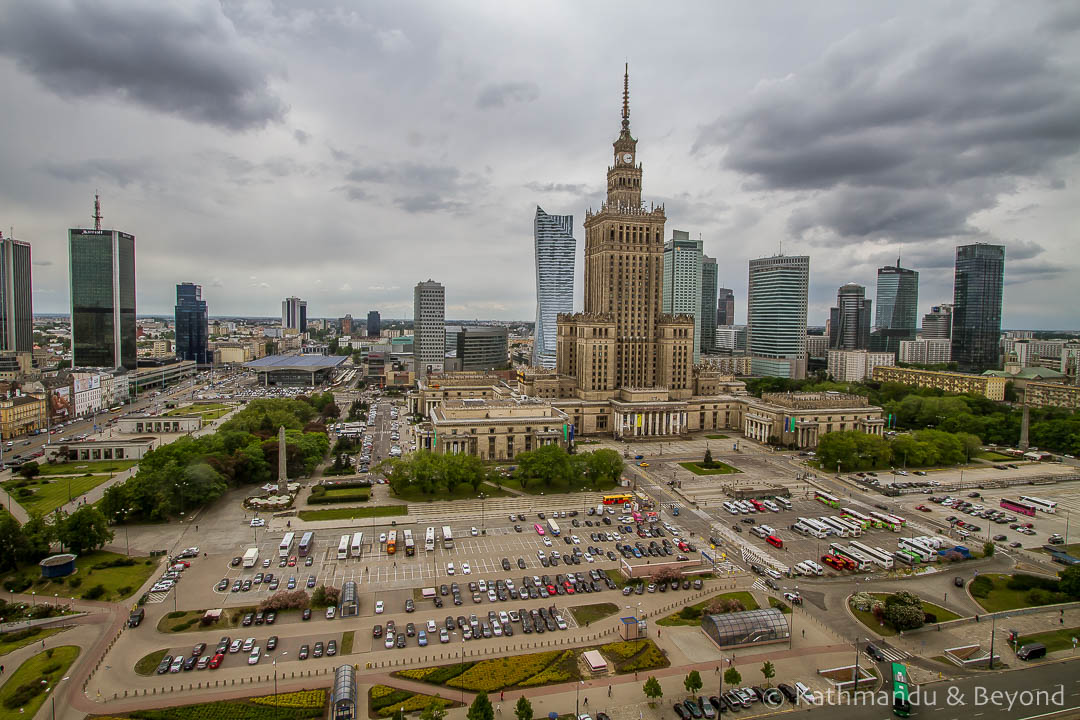 One downside of the apartment we stayed in (and a grumble we have in many places all over Europe) is that the curtains were terribly flimsy, and light came flooding into the bedroom as soon as the sun began to rise. The upside of this? A lovely shot of Warsaw bathed in the glow of the first of the morning's rays at 5am.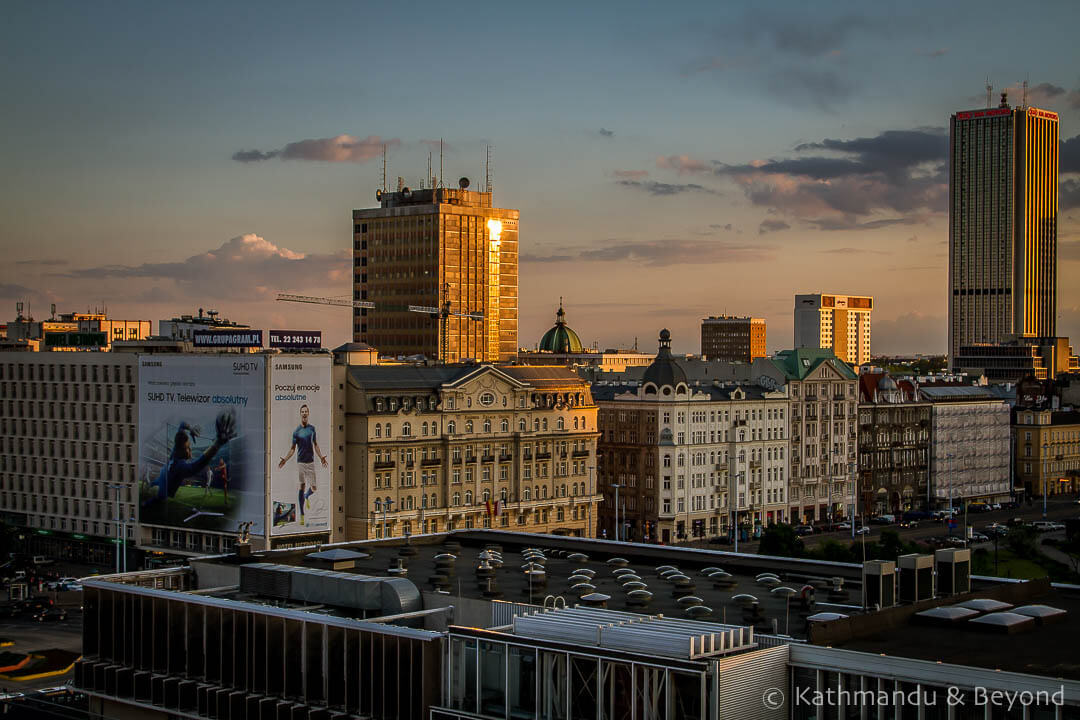 ---
---