Today's Travel Shot is also a bit of a throwback: from our travels to Bhutan. We haven't written much about Bhutan as we visited way before we had this site. In fact, it was the first trip we took with a digital camera.
This is the famous Tiger's Nest Monastery near Paro. And yes, we hiked all the way up there!
Sacred Paro Taktsang is located high above the Paro Valley in Bhutan. Folklore has it that a Buddhist master known as Guru Rinpoche flew to the site where the monastery is now located on the back of a tigress from neighbouring Tibet in order to subdue a local demon – hence the name, Tiger's Nest.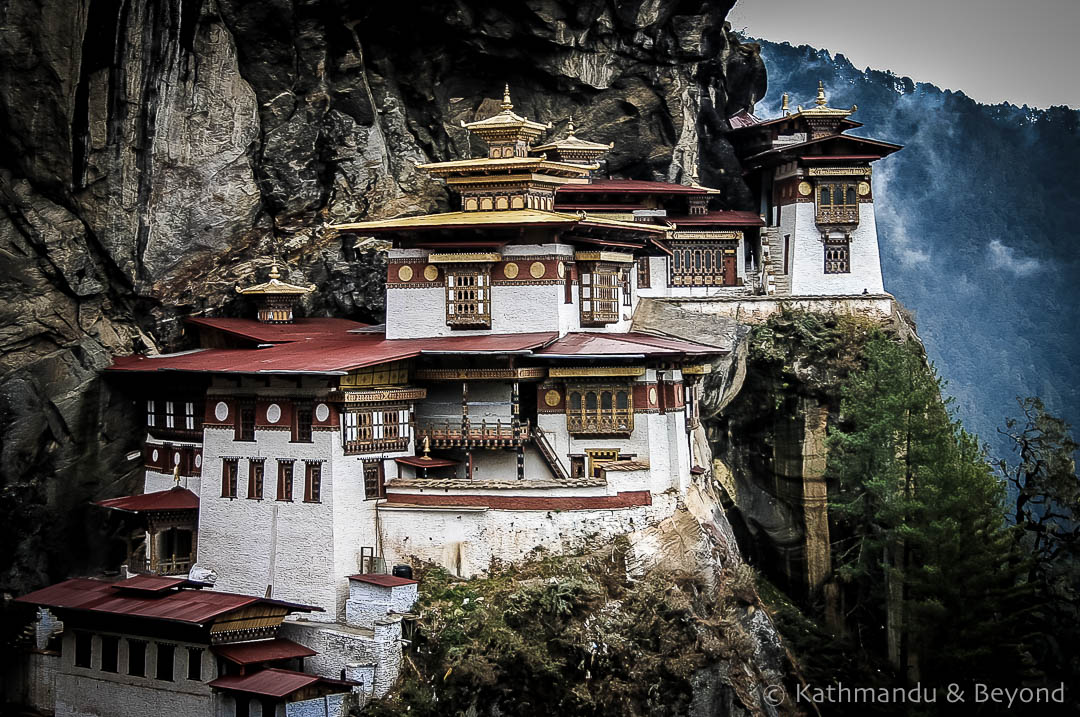 * * * * *
Travel Shot is our version of Photo of the Day: A regular series that features photography from our travels – it may have been taken yesterday, or over the past few weeks or months. Possibly from a year or so ago or it could be a photo from deep in our travel archives.
A picture is worth a thousand words …
Did you know … The exact origin of the saying is unknown but it's believed to have been coined over a hundred years ago when one of the first recorded usages was a phrase in a 1911 newspaper: "Use a picture. It's worth a thousand words."
In 1913, a similar expression, "One Look Is Worth A Thousand Words", appeared in a  newspaper advert. And finally in 1918, the phrase as it is most commonly quoted today, "One Picture is Worth a Thousand Words" was printed.
Source: Wikipedia