Along with two friends, Kirsty and I visited the Himalayan Kingdom of Bhutan in early December 2004. It was a wonderful trip and Bhutan lived up to all our expectations. We began our journey in the border town of Phuntsholing (having come from Darjeeling in India) and over the next ten days worked our way across the country to the Bumthang Valley before returning to Paro for our flight home. En route we stopped at various places along the way including Punakha, Trongsa and the Phobjika Valley.
The Bhutanese were quite happy to have their picture taken and digital cameras hadn't been around for too long when we visited Bhutan. In fact it was the first time we had used a digital camera on our travels and it was a novelty for us to be able to take photos and look at them instantly. But you have to wonder what was going through this old lady's mind when a friend of ours took her photo and then straightaway showed it back to her.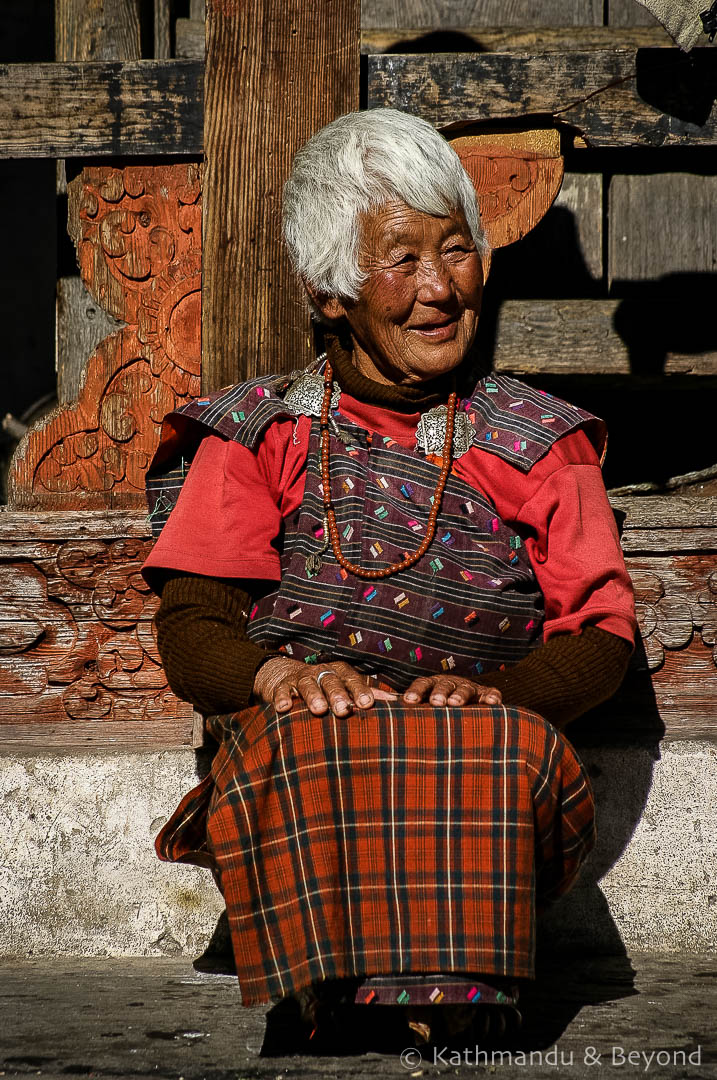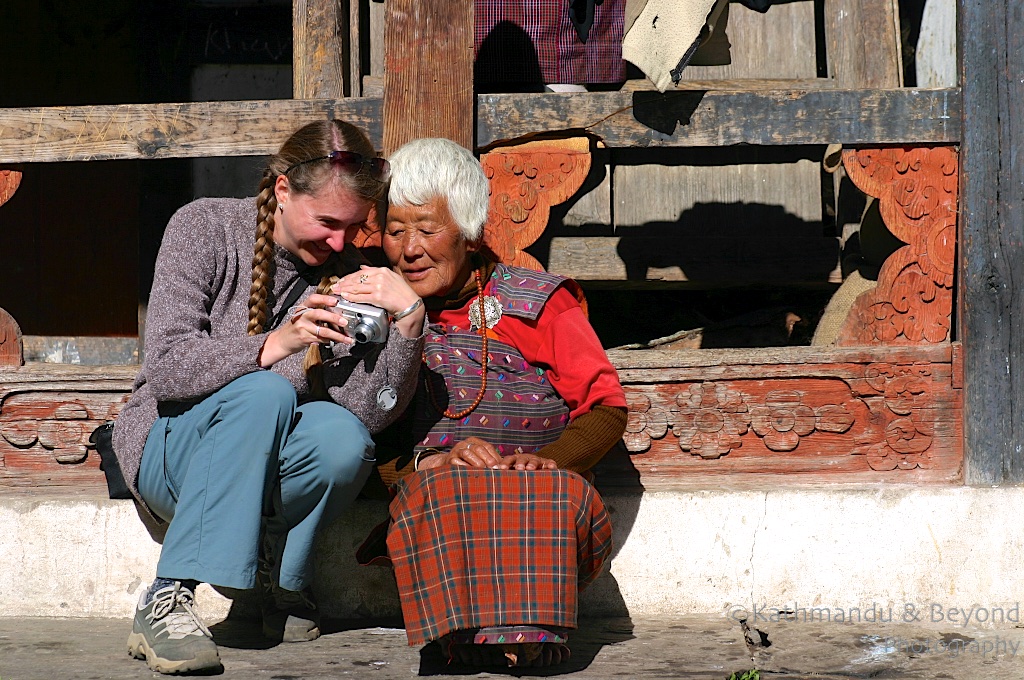 For more images of Bhutan go here.