Match of the Century: Sporting Street Art in the Hungarian capital
This interesting piece of street art in Budapest depicts what became known as the 'Match of the Century'. In November 1953, England lost 3-6 to Hungary at the Empire (Wembley) stadium on the outskirts of London. It was only England's second ever defeat and their first ever at Wembley. Although Hungary was ranked the world's number one team at the time, plus they were Olympic champions and hadn't been beaten in their previous twenty-four games, the result sent a massive shockwave through English football and was the catalyst for some managers and coaches adopting continental practices and training methods. The following year, England played Hungary in Budapest, hoping to avenge the terrible thrashing at Wembley. England lost the game 7–1 and it still ranks as their heaviest defeat in football!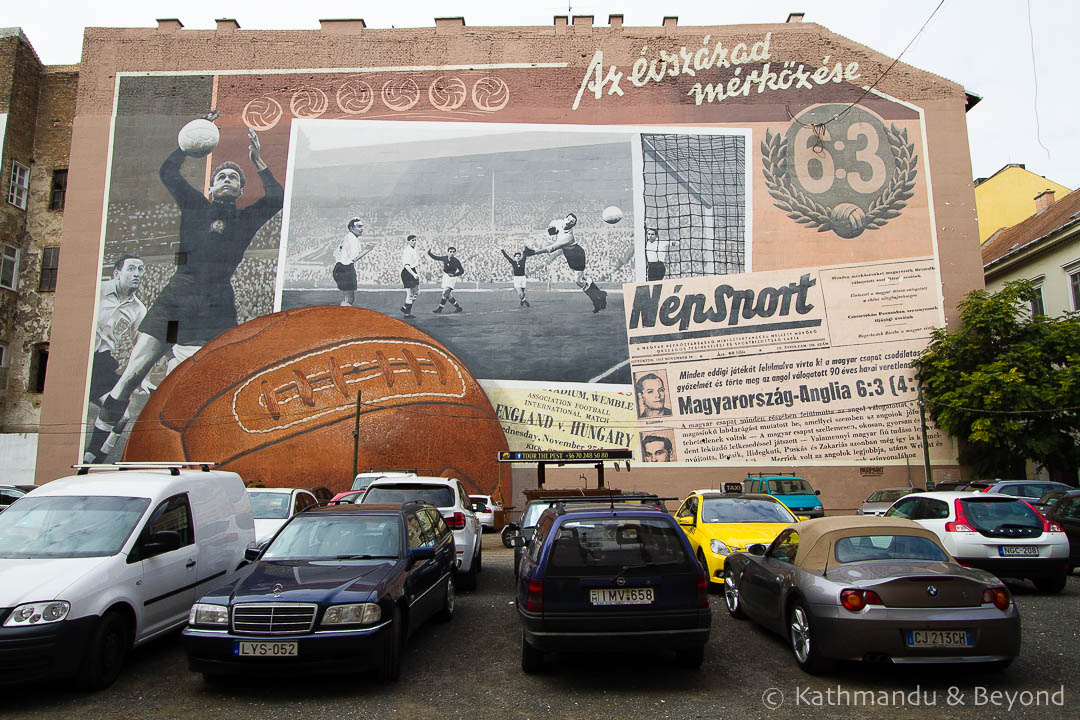 Both games contributed to shattering the myth that England was the greatest football team on the planet (we are under no illusion about that nowadays, that's for sure!) but it wasn't all bad. There are those who analyse such events and according to some, foreign-adopted tactical and training methods were key to helping England win the World Cup in 1966. Perhaps our most recent humiliating defeat, losing 2-1 to Iceland in Euro 2016, means we are on target to win another major cup – ever the optimist, right!!
---
---