As I write this (yes, an actual post from the country we are currently in!), we are travelling on our first non-UK train since Bangladesh, which we visited in February of this year. Hard seat bench class in true Soviet style from Gyumri to Yerevan. The train journey is longer than the equivalent road journey and my bum is already numb but it makes a change from yet another cramped marshrutka (fixed route minivan) and there is nice scenery to gaze upon as we mainly travel along the Armenian-Turkish border. It seems an appropriate moment to jot down some of my first impressions of Armenia.


Travel by train in Armenia: Hard seat class, Soviet-style, but spacious though!
Armenia has been interesting so far. It appears not to be as affluent as Georgia and is certainly a lot uglier in parts (think Soviet-era factories and other such architecture). One such town is Alaverdi where the landscape around the town is not without its ugly scars – this part of the Debed Canyon is dominated by a massive copper mine that only appears to be half active. The town has a strange, abandoned feel to it with a touch of a Mad Max film set …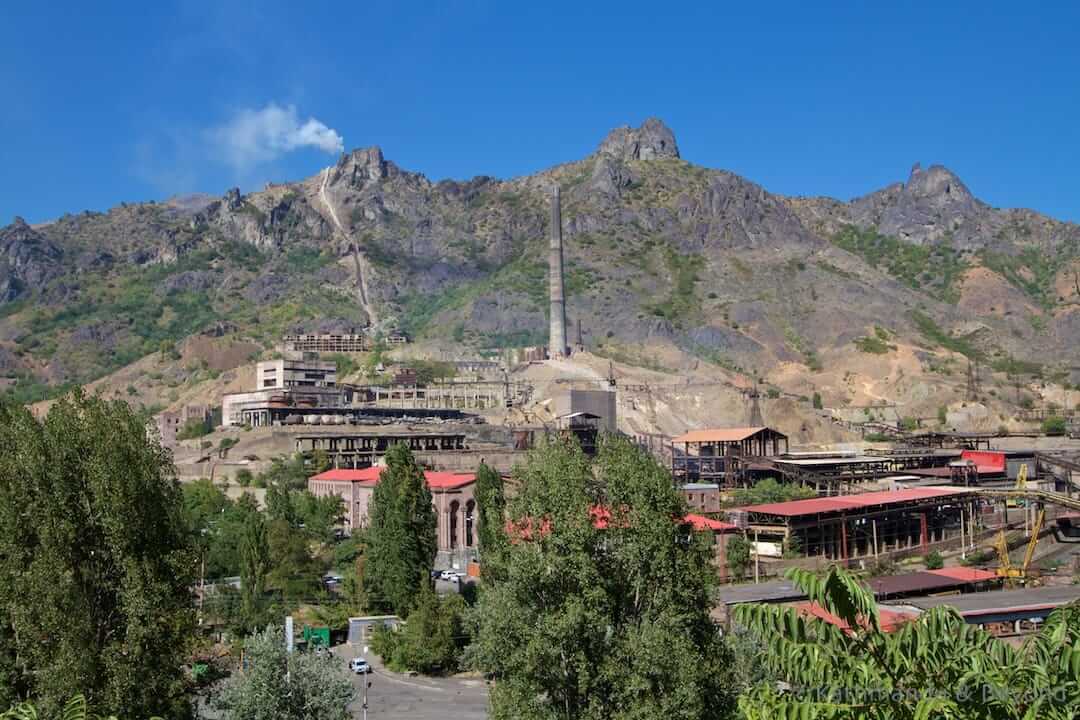 A soviet-era copper factory in Alaverdi in the Debed Canyon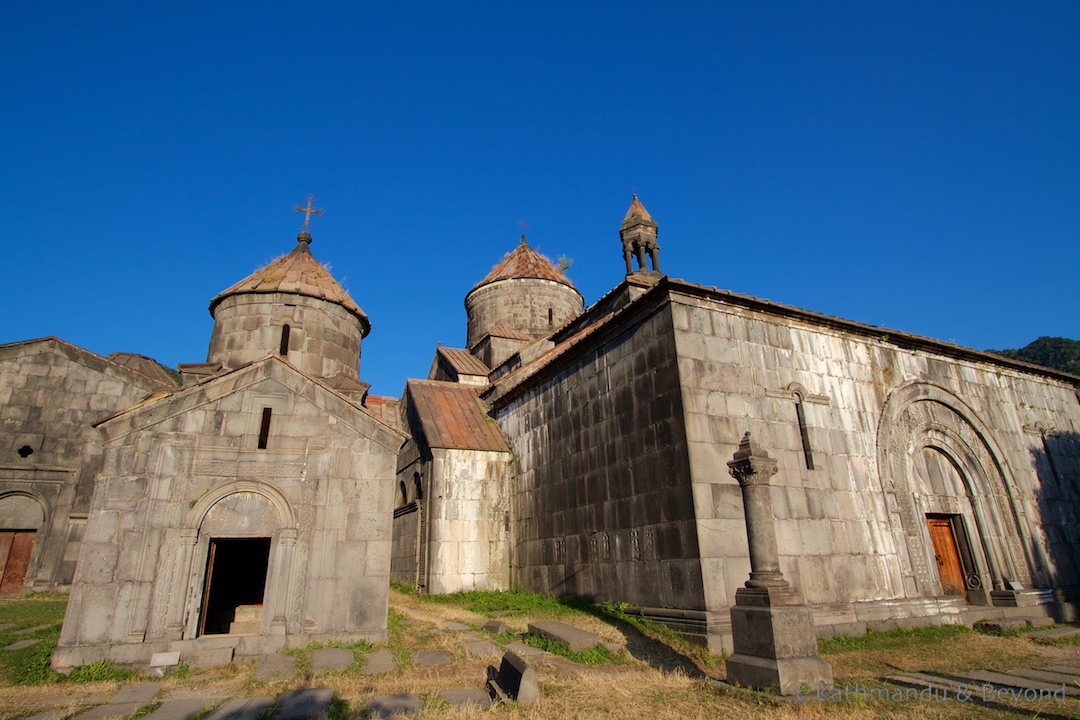 Haghpat Monastery, Debed Canyon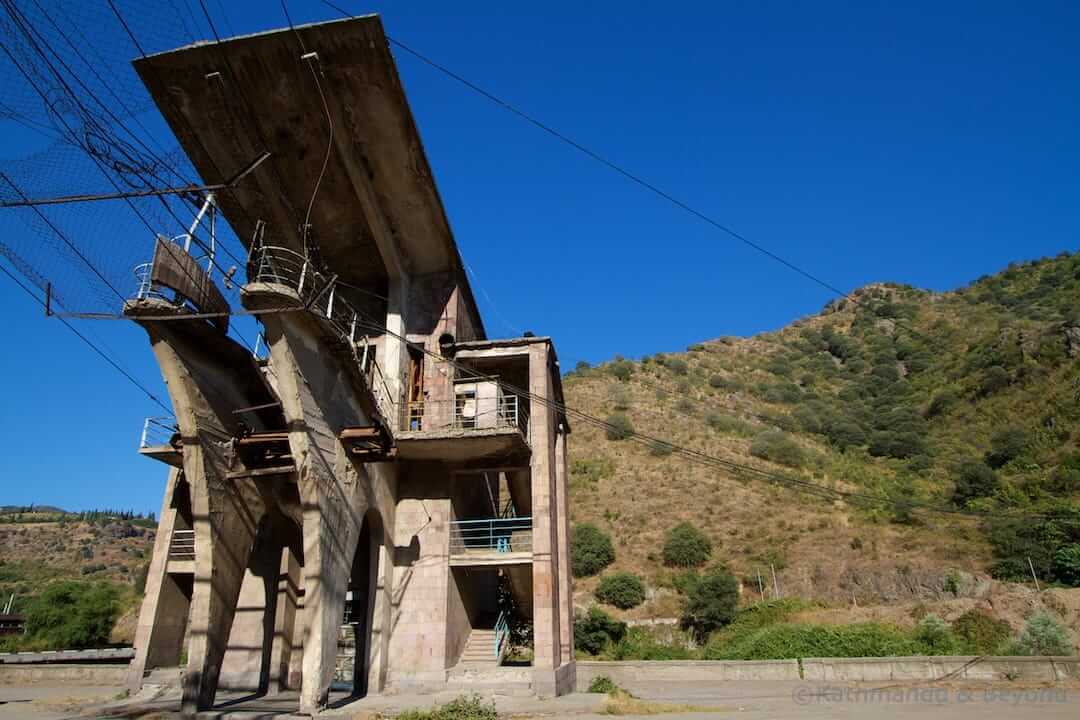 Disused cable car station in Alaverdi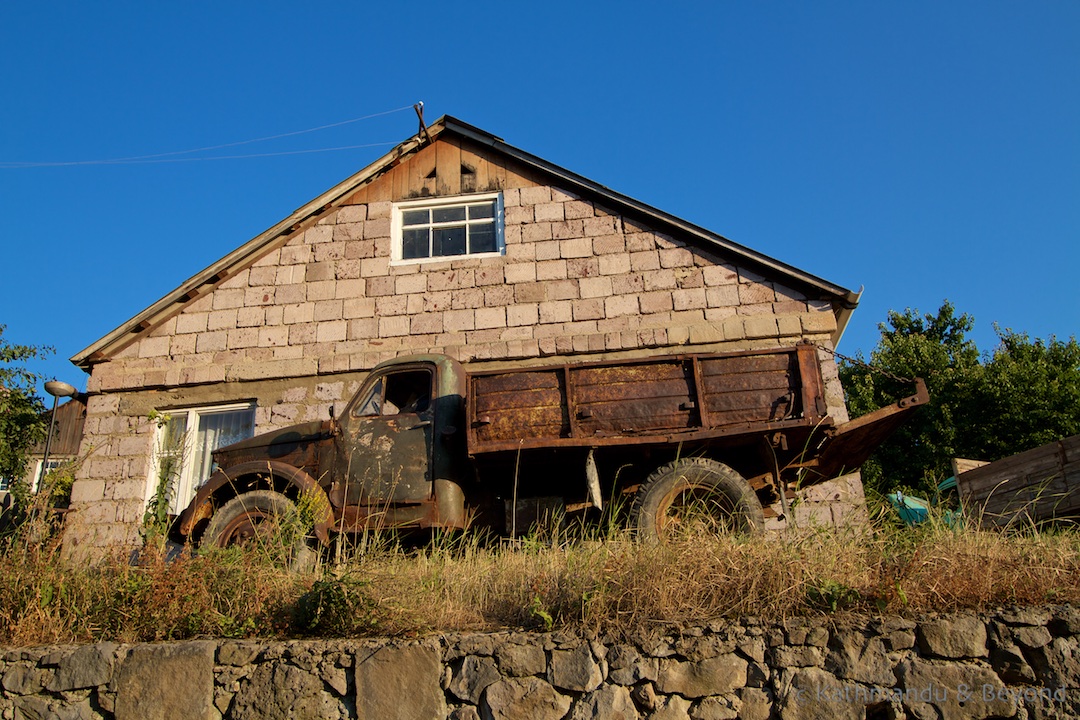 Haghpat, Debed Canyon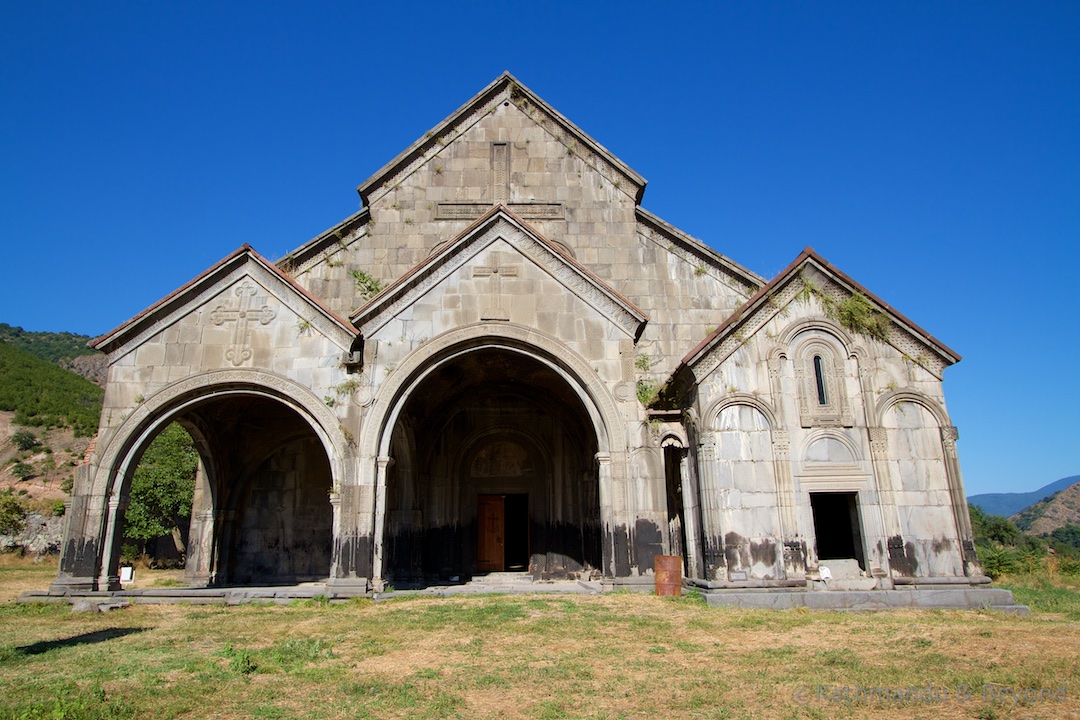 Akhtala Monastery, Debed Canyon
… but the churches (and you see a lot of churches) are steeped in a history going way back and many have sublime locations. We have already visited at least ten and we haven't been in the country a week yet.
Furthermore, the Armenian people are quite unique. They are nothing like any of their neighbours (Turkey, Georgia, Azerbaijan and Iran) and not really European either. They are also a very good looking race, especially women!
I guess they are one of the oldest and purest races of people around? In Yerevan, we will get away from churches for a bit, enjoy the cafe culture and also visit the Genocide Museum to learn about the more recent history of the country and the reason so many Armenians now live overseas. Did you know there are approximately 10 million Armenians worldwide with just 3 million of them actually living in the country. The biggest diasporas in the world are Chinese and Indian but neither get close to exceeding the population in their respective countries. To put it into perspective, the Armenian overseas population can be compared with the Jewish diaspora whereby approximately 6 million Jews live in Israel compared with over 7 million worldwide.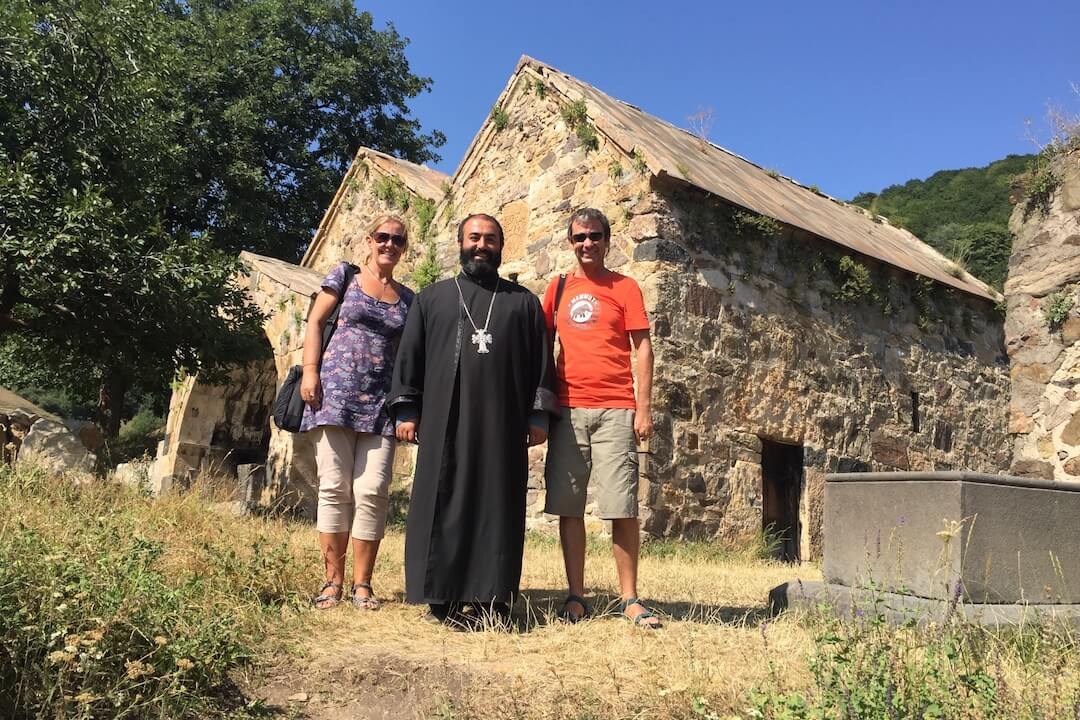 Us with the Father of Odzun monastery at Ardvi monastery in the Debed Canyon
Our highlight so far has been meeting a local on the bus to Odzun, and visiting her home, combined with an impromptu tour of the Debed Canyon in a 4WD Lada driven by the local priest!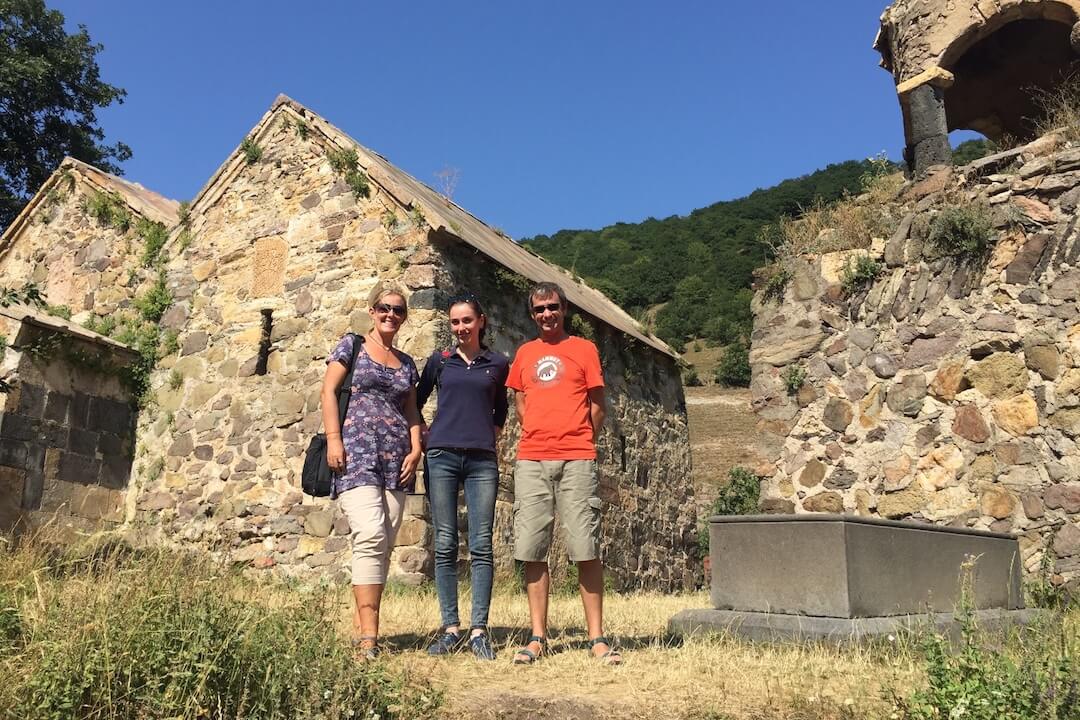 Us with the lovely Hripsime who was so hospitable, including inviting us into her family home for watermelon, cheese, bread and vodka …
I also like the local buses which would give any Central American chicken buses a run for their money.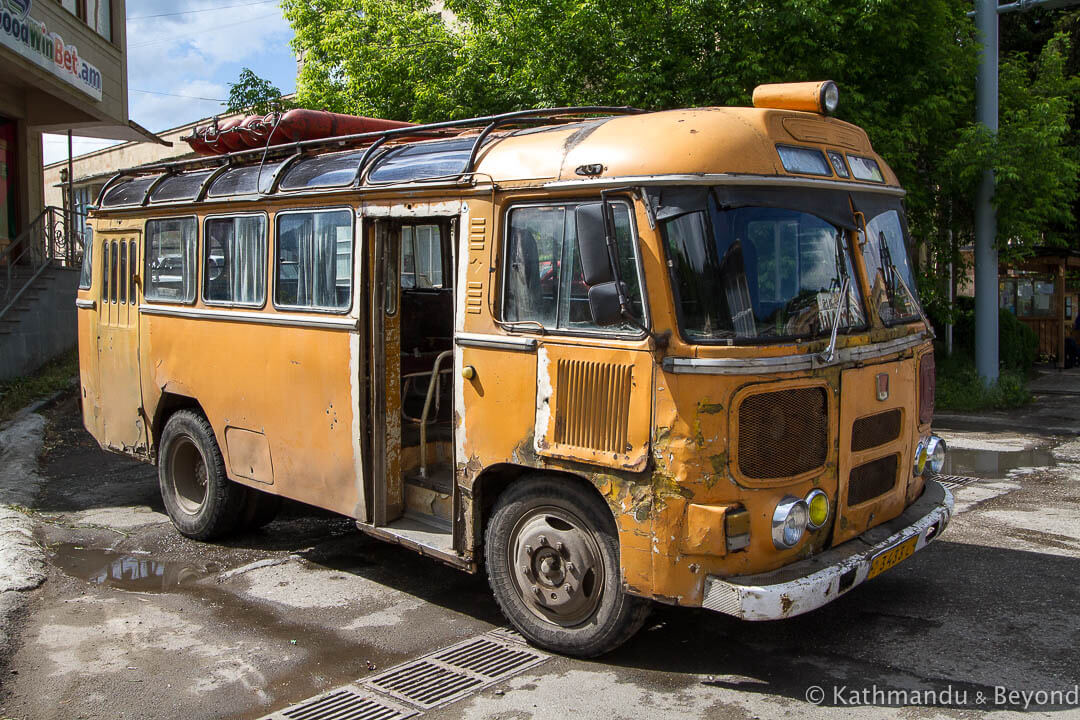 An Armenian chicken bus
More on Armenia coming soon(ish) but in the meantime, you can follow our travels in realtime on Facebook and Instagram.