How to spend a few days in Sarajevo, Bosnia and Herzegovina
Two decades ago, Sarajevo, the capital of Bosnia and Herzegovina, was famous the world over for all the wrong reasons. 'War-torn', 'sniper alley' and 'city under siege' were words and phrases too often used to describe Sarajevo on the BBC News when I was in my early 20s.
With imagery from the war in former Yugoslavia dominating my thoughts, I genuinely didn't know what to expect when Kirsty and I arrived in the Bosnian capital in the summer of 2014. Coming into the bus station in the drab western part of the city, my first impressions were not good but following a twenty-minute trolleybus ride we arrived at our hostel in the far more inspiring Baščaršija district of the city. Below is a short description of how we utilised our time in the city plus a few photographs that will hopefully inspire you also to visit if you haven't done so already.
Old Sarajevo (Baščaršija)
Like Istanbul, Sarajevo is known for its feeling of 'east meets west' and this is certainly true in the city's old Turkish quarter known as Baščaršija. This is the perfect place to begin a few days of Sarajevo sightseeing and it's easy to spend half a day or so meandering through the numerous alleys and pedestrianised courtyards, browsing the shops and markets and enjoying a good cup of coffee or two in one of the numerous open-air cafes.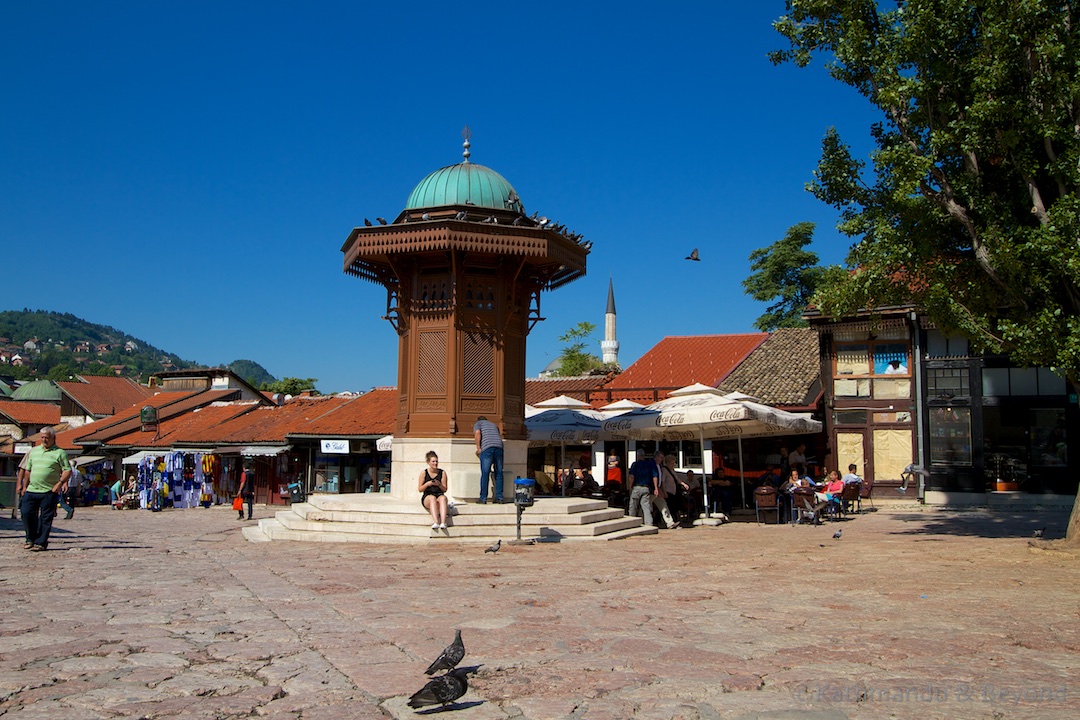 Sebilj Fountain, Bascarsija (Pigeon) Square
We started our orientation of Old Sarajevo in Pigeon Square with a strong espresso, a huge burek (baked filled pastry, a bit like a meat pie) and some interesting people-watching before heading to nearby Kazandžiluk Street which is known for its coppersmiths. The street was a bit touristy but interesting nonetheless and from here we strolled west along the main drags of Saraci and Ferhadija Streets to visit the Sacred Heart Cathedral. Like so many buildings in the city, the cathedral was badly damaged (but not destroyed) during the Siege of Sarajevo (*) but has since been rebuilt. Nearby buildings have not received the same attention and pockmarks made by bullets and shrapnel are still visible on many of them.
(*) In the history of modern warfare (post 18th century), the Siege of Sarajevo is the longest siege of a capital city ever. Lasting a total of 1425 days, it began on 5 April 1992 and lasted until 29 February 1996.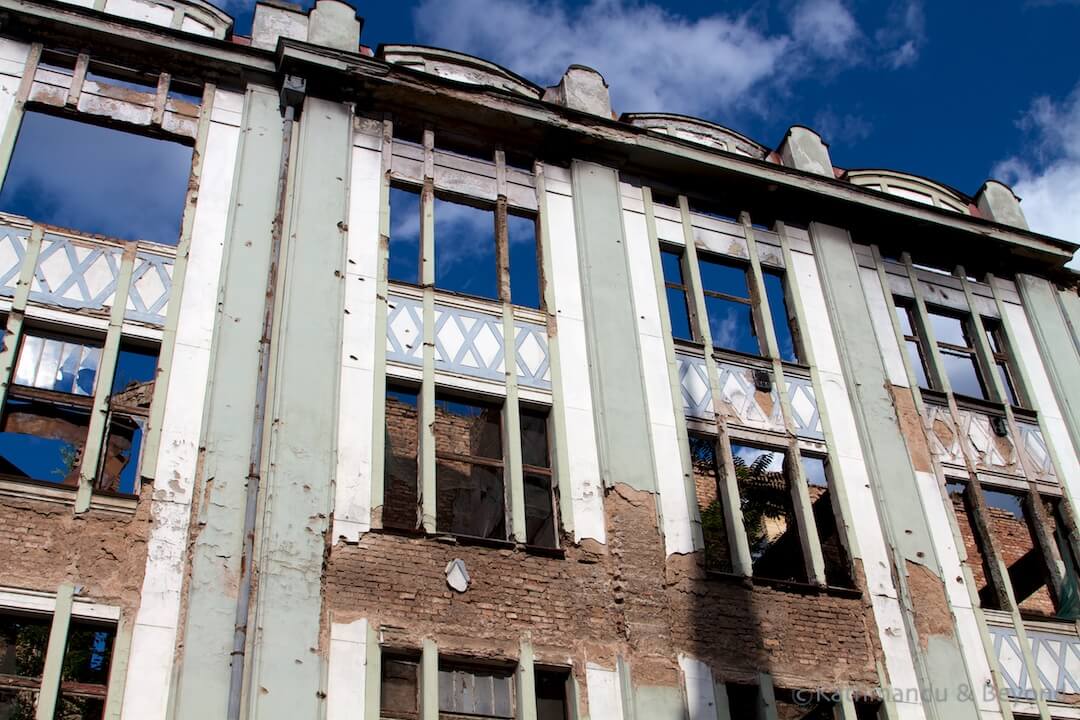 Sacred Heart Cathedral (bottom left) and scars still evident from the Siege of Sarajevo 
Due south and a short walk away is the Orthodox Cathedral, one of the largest Serbian churches in the Balkans. Outside the cathedral, it is possible to watch local men playing chess on an oversized chessboard. It gets pretty feisty considering it is a game of chess. We watched them for a while and then went down to the Miljacka River and crossed over to the other side to see the Academy of Arts, an impressive Gothic Revival-style building, before walking along the riverbank promenade to the infamous Latin Bridge. The catalyst for WWI, the northern end of this Ottoman bridge was where Gavrila Princip assassinated Archduke Franz Ferdinand of Austria on 28th June 1914.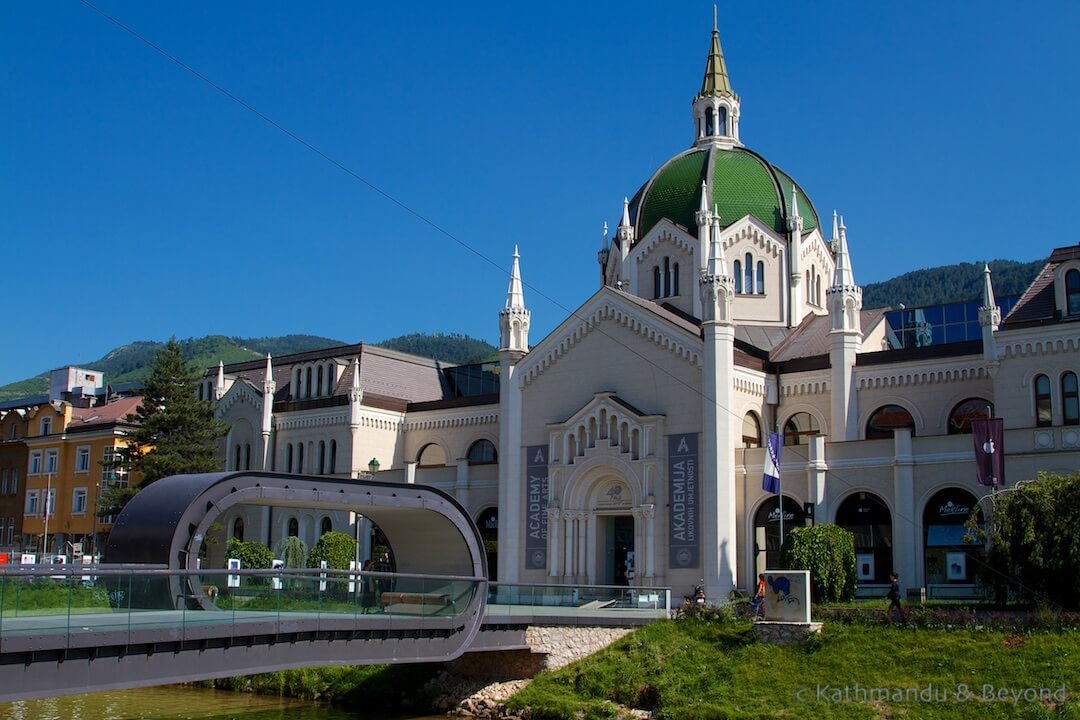 Academy of Fine Arts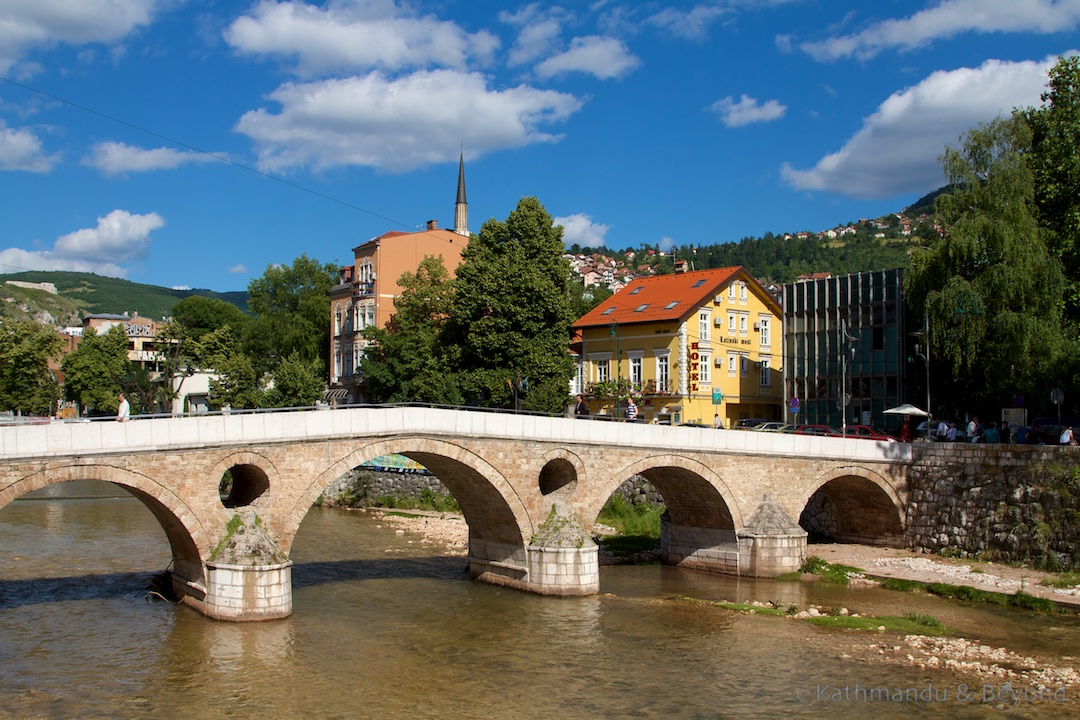 Latin Bridge
The rest, as they say, is history. Nearby is the small but interesting Sarajavo 1878-1918 museum which focuses on the city's Austro Hungarian period including lots of information about the assassination and the build-up to it.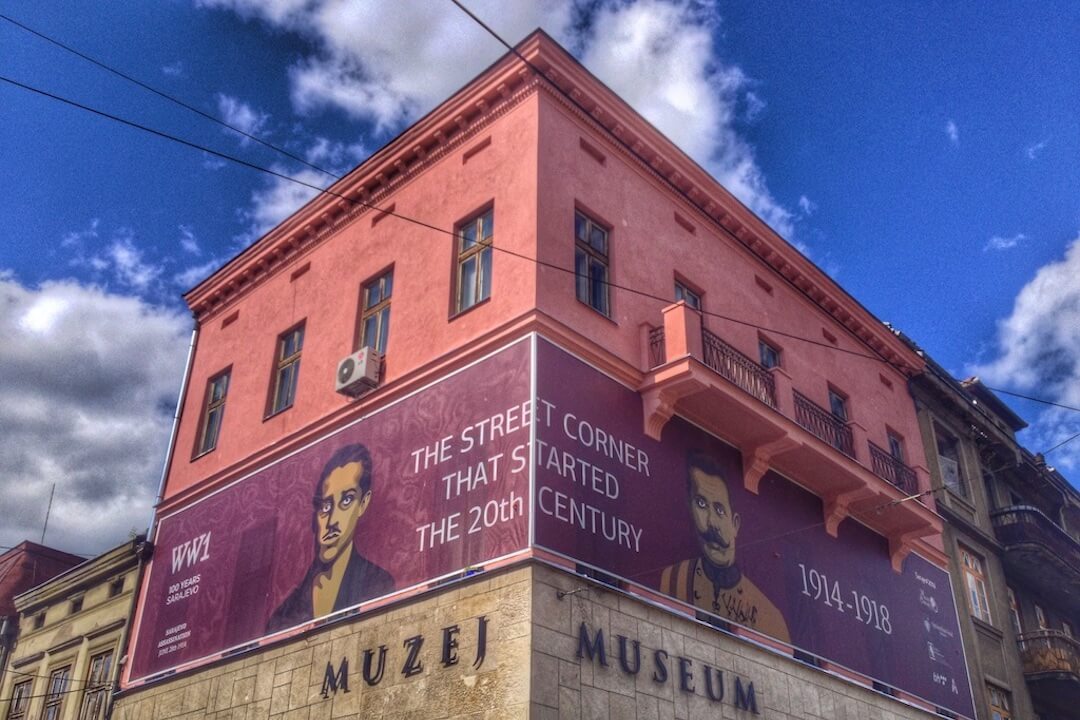 Sarajevo 1878-1918 Museum
From the museum, we headed north back into the heart of Baščaršija once more and visited the Gazi-Husrevbey Mosque (*) and the Clock Tower before returning full-circle to Pigeon Square where we had a yummy kebab for lunch.
(*) The irony of visiting a Catholic and Serbian Orthodox cathedral as well as a mosque in a city that was at war because of ethnic and religious conflicts did not escape our attention.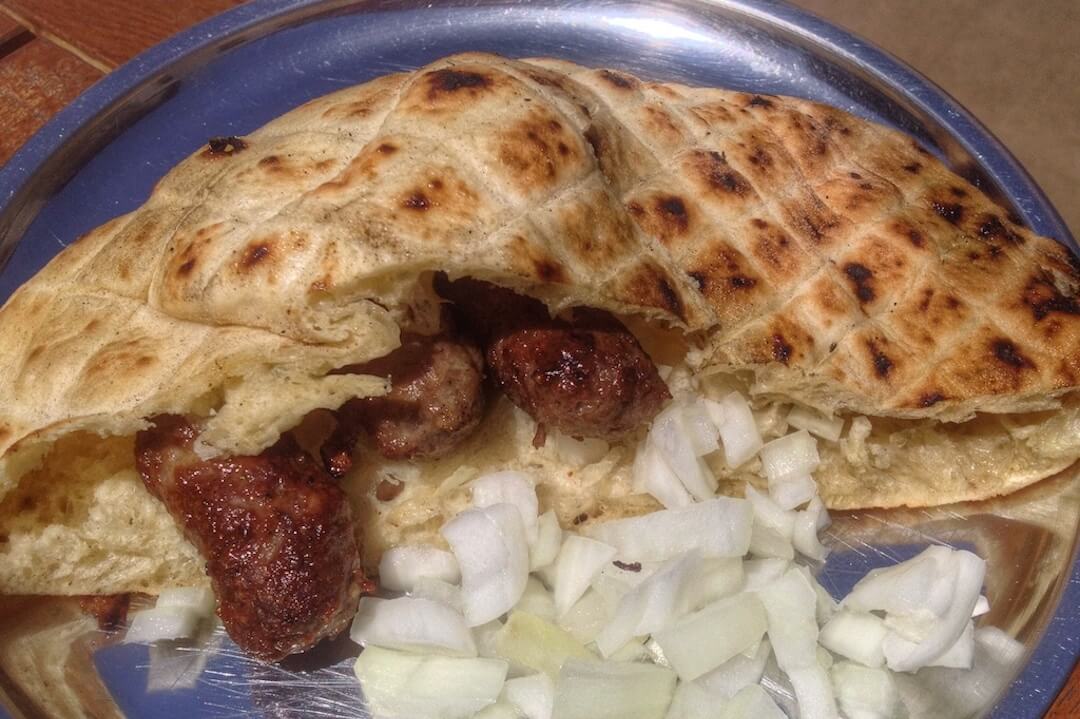 cevapi kebab!
After lunch, we walked to Bjelave in the hilly neighbourhood just above Old Sarajevo to visit Svrzo's House, an 18th-century Ottoman residence that has been restored to its former glory. You are free to wander from room to room and we would recommend a visit if you are interested in Ottoman history.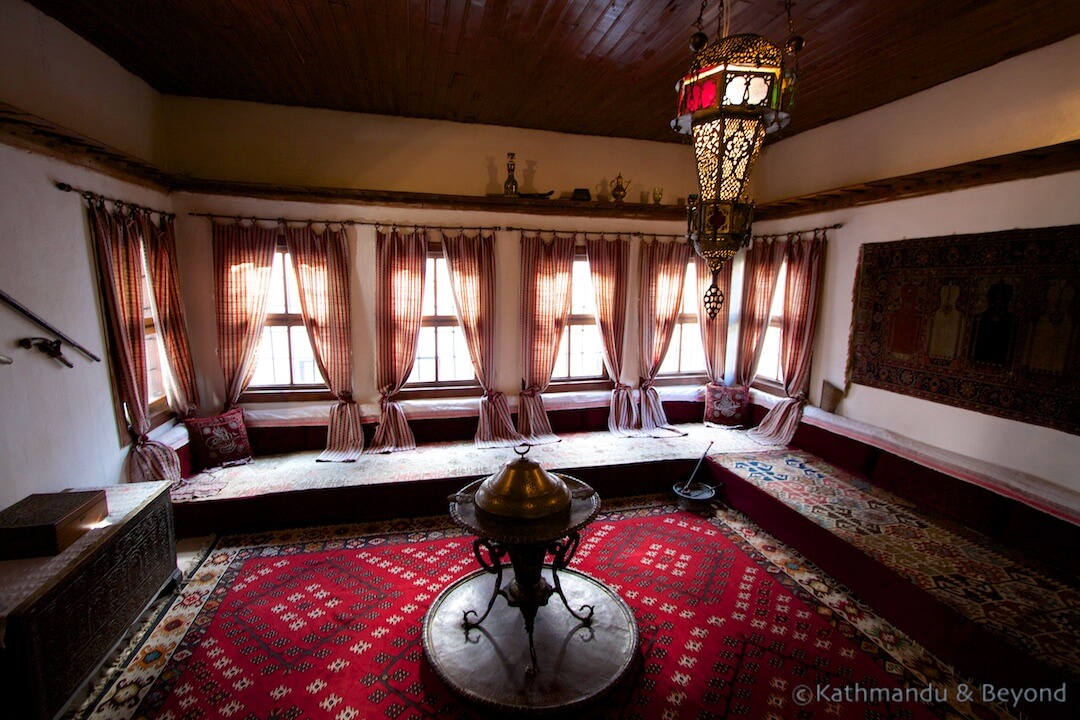 Svrzo House Bjelave
Novo Sarajevo
New Sarajevo is not as attractive as Old Sarajevo. In fact, it is pretty ugly in parts but gradually the area is being improved and rejuvenated and it is worth heading to this part of the city to visit the former Holiday Inn Hotel (wartime home to besieged international journalists), the History Museum and to see districts that are still battle-scarred from the war (if you are interested in that sort of thing of course).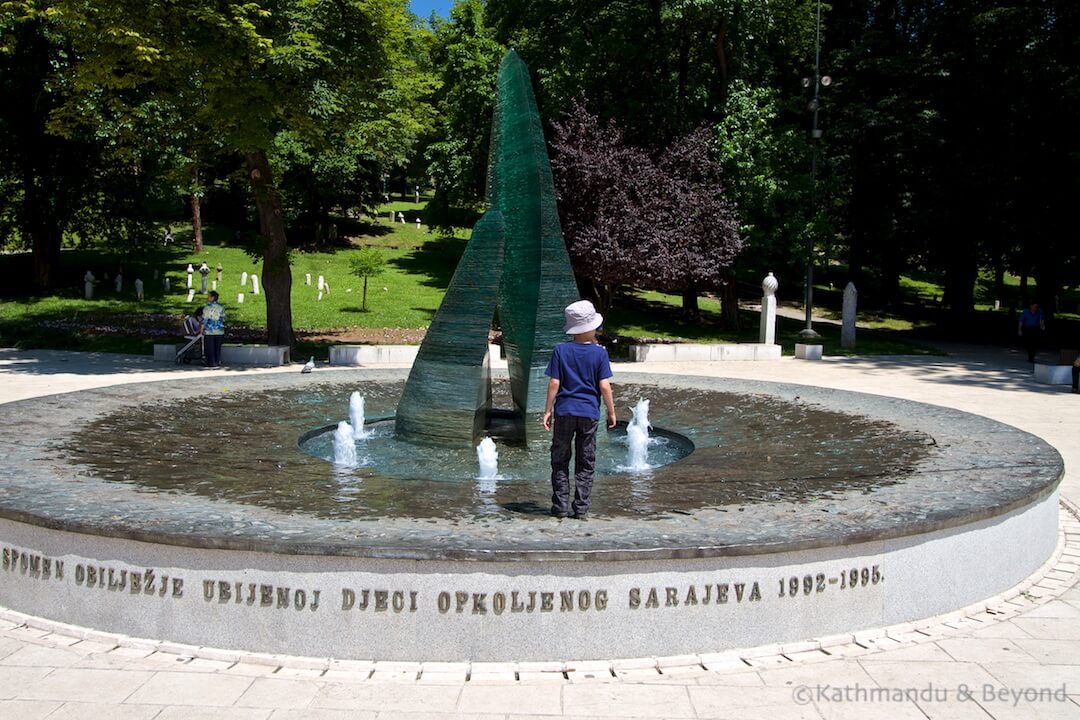 Wartime Memorial for Children
The former Holiday Inn (now the Hotel Holiday) is not your average tourist attraction but in my opinion, the hotel is as famous as the Ritz in London and Raffles in Singapore and one of Sarajevo's 'must-see' sites. Located on 'Sniper Alley', the hotel has a fascinating recent-history and to me, and I am sure many others, is as synonymous with the Bosnian War as the Old Bridge in Mostar and the baby-blue coloured helmets of the UN Peacekeeping Force. The building still operates as a hotel and is now called Hotel Holiday but it felt run down to us when we visited and its future is apparently uncertain. Whilst we were looking around the lobby, we were approached by a journalist and photographer (from Zagreb and New York respectively) who asked us if we minded being interviewed for a forthcoming book they were writing about the hotel. We were, of course, delighted to oblige and we had an interesting conversation with them about the war and the hotel for about an hour or so before moving on.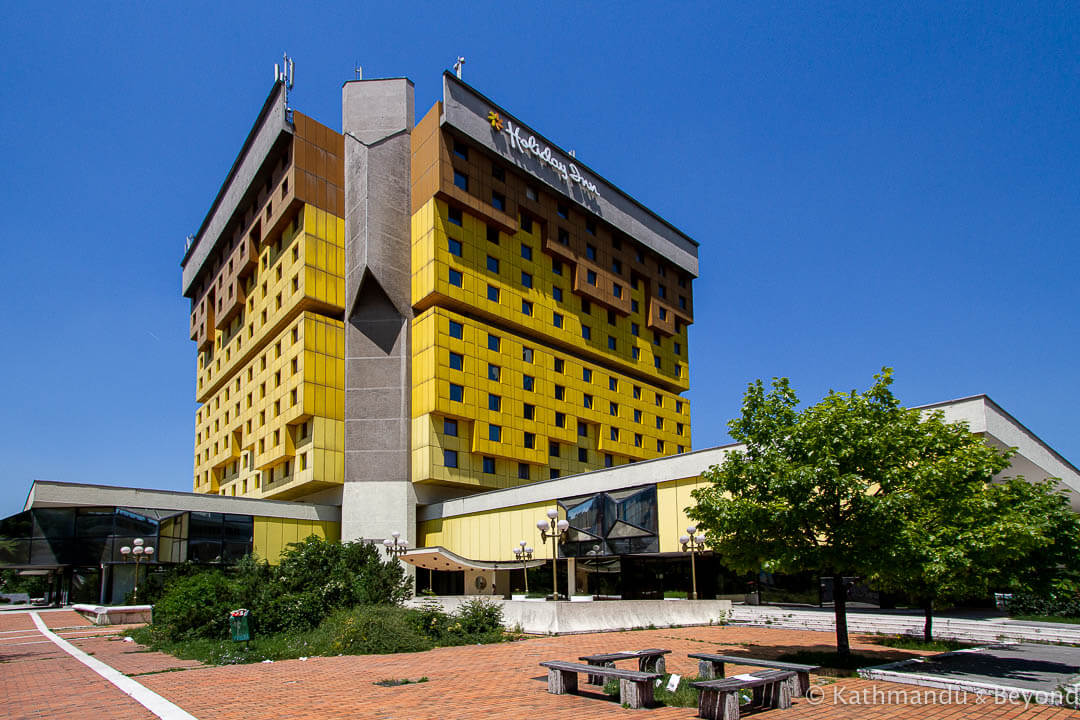 Former Holiday Inn Hotel
Over the road from the hotel is the History Museum. The ground floor focuses on ancient history and is not that interesting but upstairs there is an excellent exhibition dedicated to the 1992-1995 Bosnian War. Behind the museum, the Tito Cafe is a cool place to grab a bite to eat or have a coffee after you have finished looking around.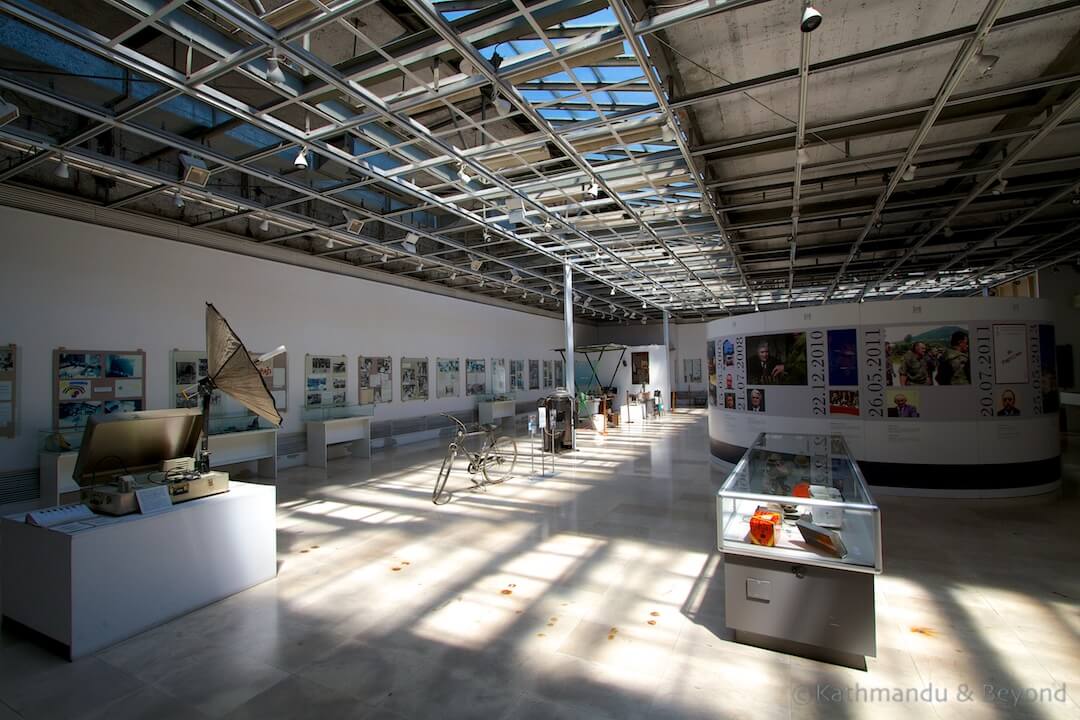 History Museum
We walked back to Old Sarajevo on the south bank of the Miljacka River via some interesting and rather gritty neighbourhoods including Grbavica, which witnessed some of the city's fiercest street fighting during the war. It is also the setting for the 2006 film Grbavica: Land of my Dreams which we haven't seen yet but looks very interesting.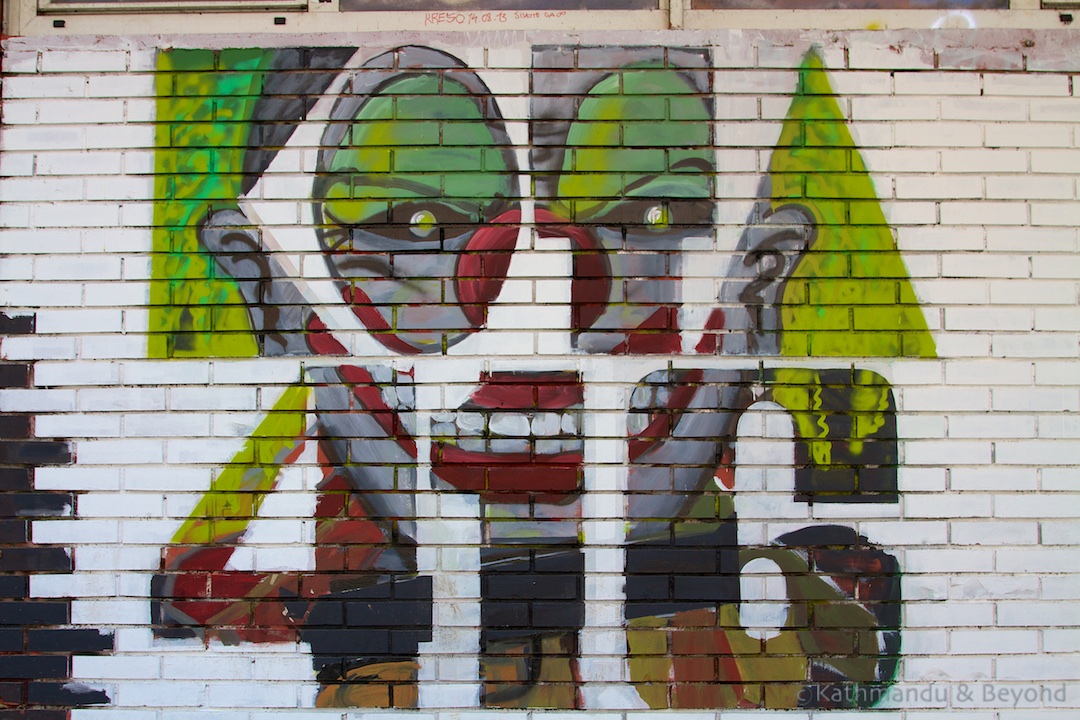 Apartment building in Novo Sarajevo
Tunnel Museum
No blog about what to do in Sarajevo would be complete without a recommendation to visit the Tunnel Museum (*). Indeed Lonely Planet lists the tunnels as a top choice and there are plenty of good reviews on TripAdvisor but here's a thing – we didn't manage to see them! We thought we would save a bit of money and take a local bus to the East Sarajevo bus station (Lukovica) and then walk to the tunnels from there. Catching the bus from Old Sarajevo was simple enough but we just couldn't find the museum. We went to where we thought the museum should be located and we asked lots of people for directions but eventually, we gave up and headed back to Old Sarajevo. We had run out of time by this point and so missed out on one of the city's most interesting attractions. I guess it gives us a good reason to go back but next time we will definitely book a tour.
(*) Located in the neighbourhood of Butmir (the only non-Serb-held part of Sarajevo during the siege), the tunnels played a vital role in supplying Serb-held areas of the city with arms, food and other essentials during the Bosnian War.
Edit: In the summer of 2018 we returned to Sarajevo and took the opportunity to visit the Tunnel Museum, which lived up to expectations and is certainly worth it.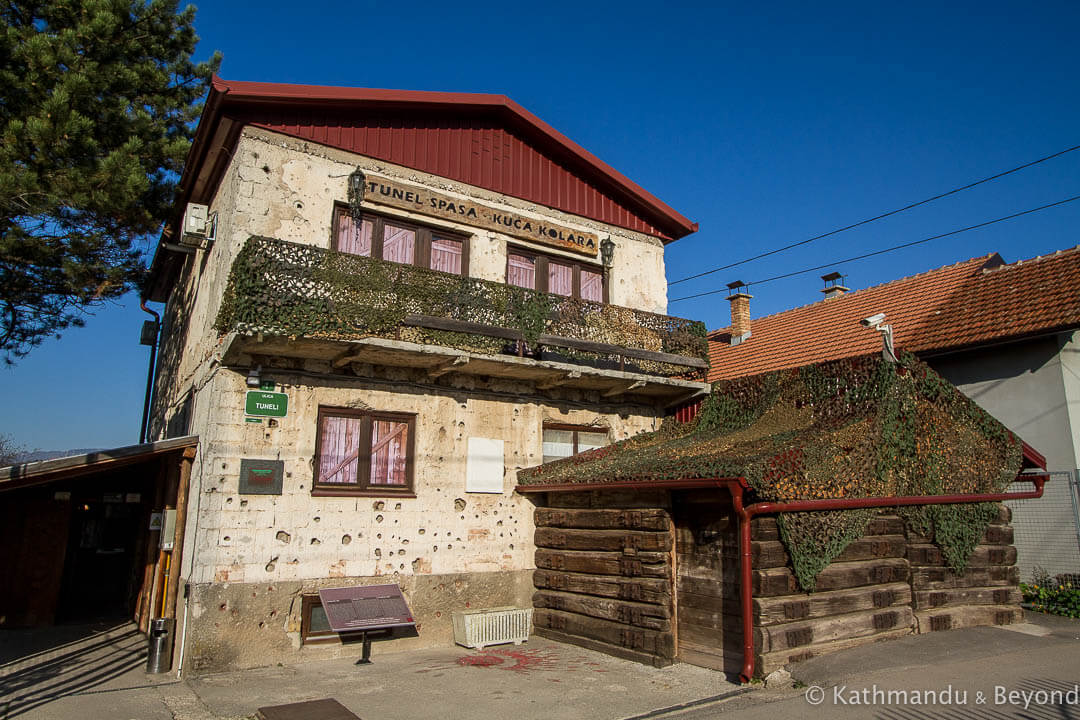 Sarajevo Tunnel Museum
---
---