Getting off-the-beaten-path in Cambodia
From what we gleaned from the tourist board in Kompong Chhnang, this abandoned housing block dates back to French colonial-era (1863-1953, although I'm fairly certain this particular building was constructed in the latter years of the French rule), and the apartments were assigned to military personnel.
Given that the living quarters are quite spacious, I would suspect they were only allocated to the rank of officers. I also reckon they were home to families, not just those actively serving. The layout is most certainly not barrack-style and several of the units we explored had separate kitchens and/or more than one bedroom, which is more than just a single soldier needs.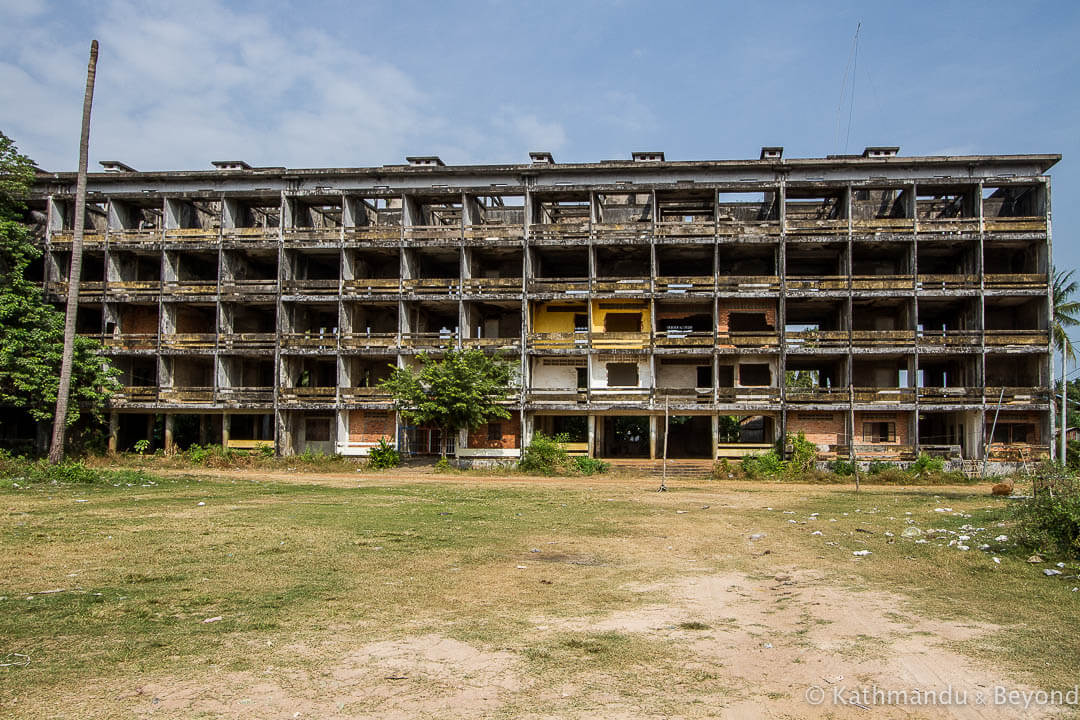 Former military housing, Kompong Chhnang
What especially interested me about this apartment block was the fact that earlier in the day we had visited the location of a former Khmer Rouge military housing compound, situated in the countryside that surrounds Kompong Chhnang, and I wondered if, long after the French had left Cambodia, the Khmer Rouge took over these now-derelict apartments in the centre of the town for their own use? There is evidence that the Khmer Rouge commandeered opulent villas and mansions that once belonged to the French imperialists and Cambodian elite in the southern seaside town of Kep and, from a practical point-of-view, it would have made sense for them to do the same with this building. The staff at the tourist board were unable to throw any light on the subject and I can't find any additional information about the structure's history and usage, so the answer to that question will remain a mystery unless anyone reading this knows the answer.
We were not prevented from entering the building, although there was a security guard of sorts on site when we rocked up but, he wasn't bothered by our presence and didn't show any interest when we went inside. There didn't appear to be anyone living in the building and we made our way, floor by floor to the roof, where we were rewarded with some fine views of Kompong Chhnang.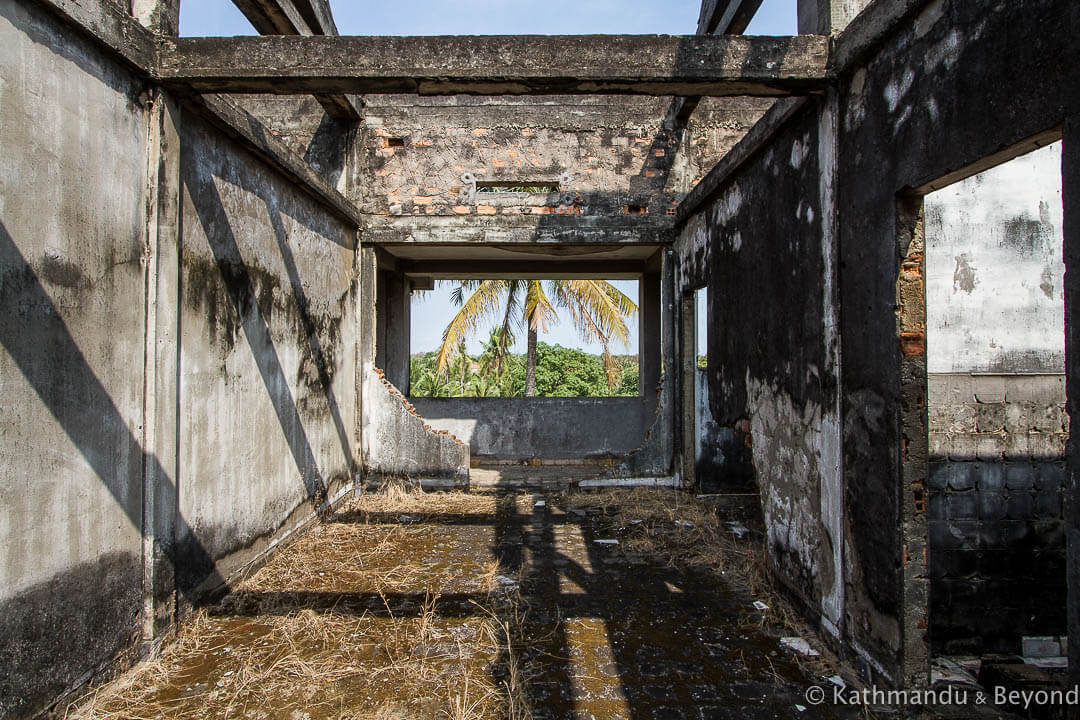 Former military housing, Kompong Chhnang
Additional Information and Location
GPS: 12°15'07.9″N 104°39'45.8″E
As an aside, Kompong Chhnang is one of the most delightful places in Cambodia. The town is located at the southern tip of Tonlé Sap Lake and is a great place to stop if you want to break up the journey from Phnom Penh to either Battambang or Siem Reap.
---
---
---