A Summary of our Trip to India with links to Diary Entries and Photographs
It's taken a while but here is a roundup of the journey through India that we made earlier this year.
Back in January, we visited one of our favourite countries – "India again". Those of you who know us well will understand this reference but for those who don't – it became an "in" joke a few years ago when we'd tell family and friends where we were off to next … "Oh, India again" they'd reply in response. It's not usual for us to visit a couple of times a year and so when we realised it had been a couple of years since our last trip, it was no wonder we were getting withdrawal symptoms!
When we started thinking about possible routes, we realised that our dates would coincide with one of the biggest festivals that takes place in India – the Kumbh Mela. It had always been on our 'bucket list' so India it was. We've written a few posts but if you missed them here is a summary of our route with links to the relevant diary entries and photographs.
Here is a map of our route. Our journey through India was Delhi – Mathura – Gwalior – Orchha – Lucknow – Allahabad – Varanasi – Bodhgaya – Calcutta, almost all it by train.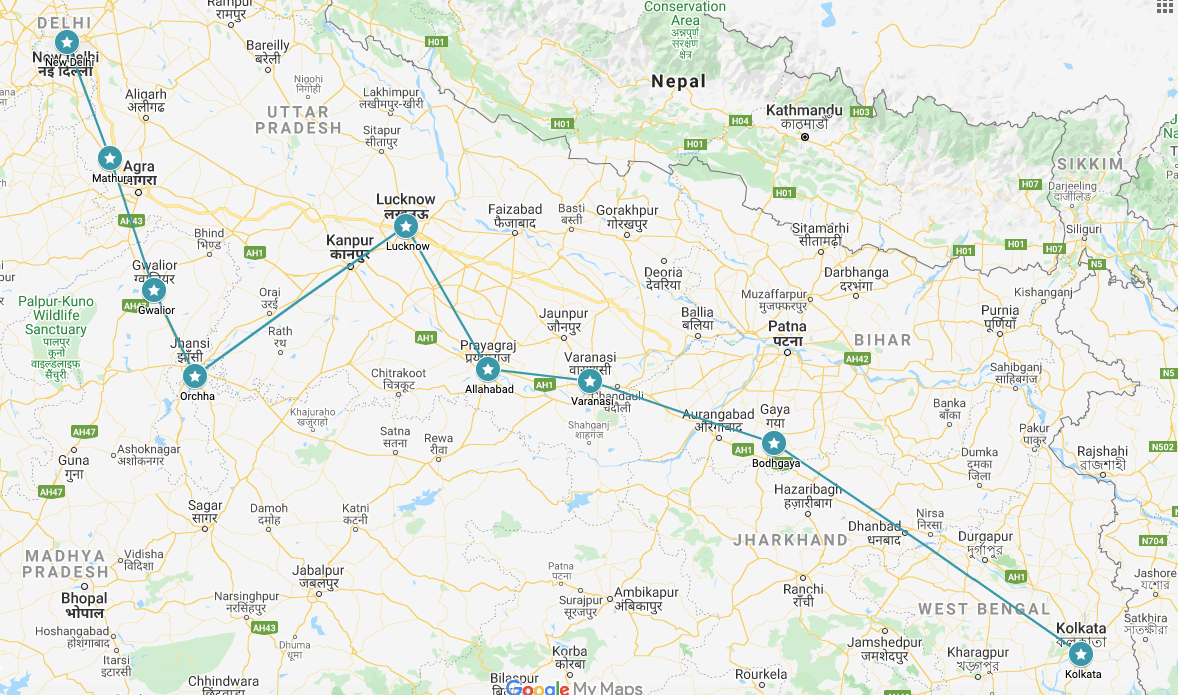 We landed in Delhi and the familiar sights, sounds and smells hit us as we stepped off the plane, as they always do. We'd chosen to stay in a part of the city different to any we'd stayed in before – partly to avoid the overpriced flea pits of the backpacker area of Paharganj and partly to be close to Nizamuddin Railway Station from where we would be leaving on an early morning train. I had identified a guest house in South Delhi and hoped, as we so often do when backpacking in India, that it wouldn't be too dreadful. Arriving at the Hotel Kabli with low expectations we were pleasantly surprised. Sure, it was a simple room but it was CLEAN! My number one criterion for Indian hotels. Towels and toilet paper were provided (not a given!). Plus, there was hot water and free Wi-Fi. The owner, Inder, was friendly and welcoming and on hand throughout our stay to answer any questions we had. The local neighbourhood was an interesting place with plenty of places selling traditional snacks and lots of those little shops selling just about everything.
Whilst in Delhi we revisited some of our favourite cultural sights – the Jama Masjid mosque and Humayun's Tomb – and made a first-time visit to Hazrat Nizam-ud-din Dargah (mausoleum) for the famous Sufi devotional singing. See how that worked out here.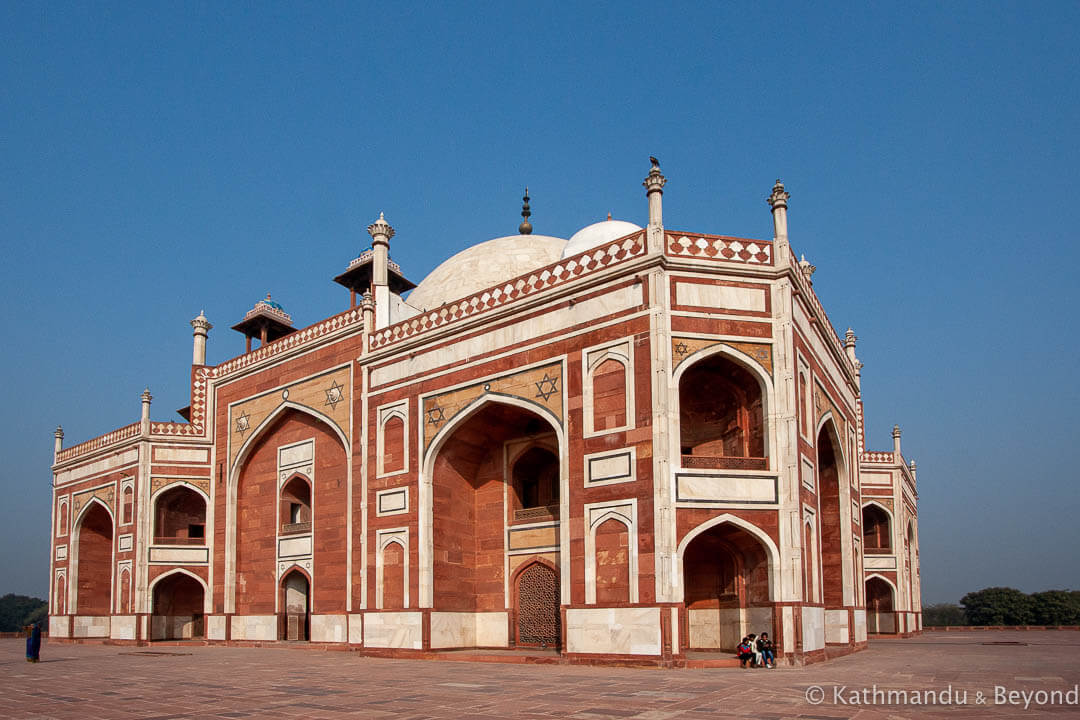 Humayun's Tomb, Delhi
From Delhi, we caught the train to Mathura. Only a couple of hours from Delhi but a long way from the chaos and pollution of India's capital. Mathura, on the banks of the Yamuna River, turned out to be a great town for exploring on foot – along the riverside ghats and the twisting alleyways of the town itself. Revered for being the birthplace of the Hindu god Lord Krishna, Mathura is a good place to develop a newfound respect for Hare Krishnas. And take a boat trip on the Yamuna River …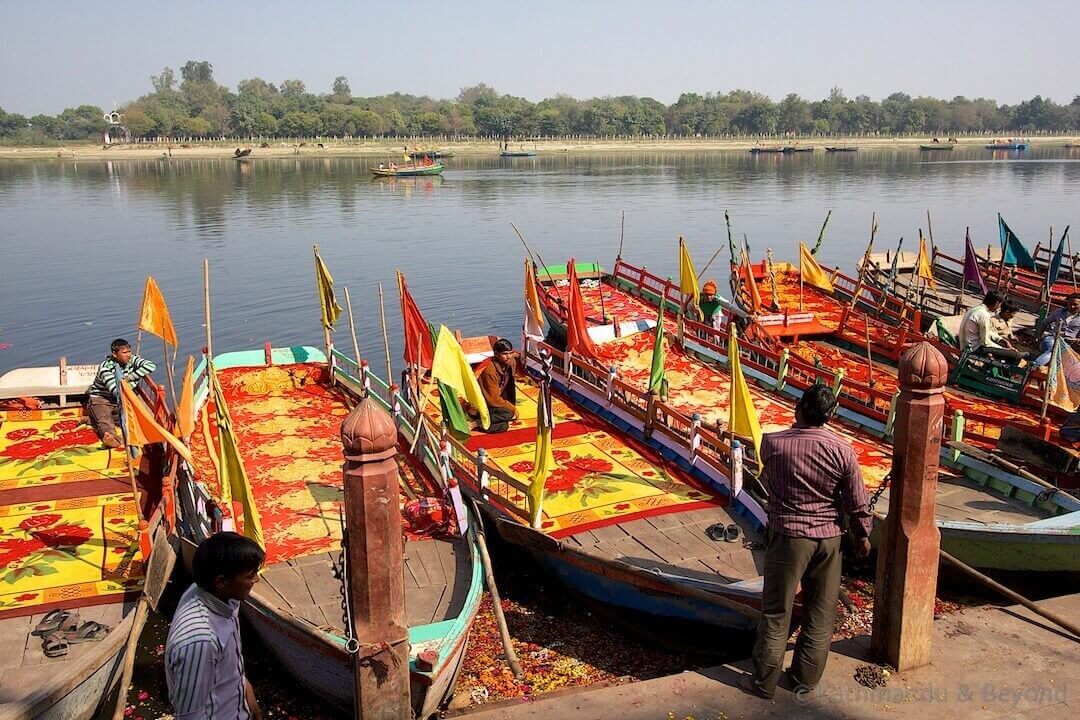 The Yamuna River, Mathura
From Mathura we took the train to Gwalior – the town itself is not much to look at but the fort that rises above it is spectacular.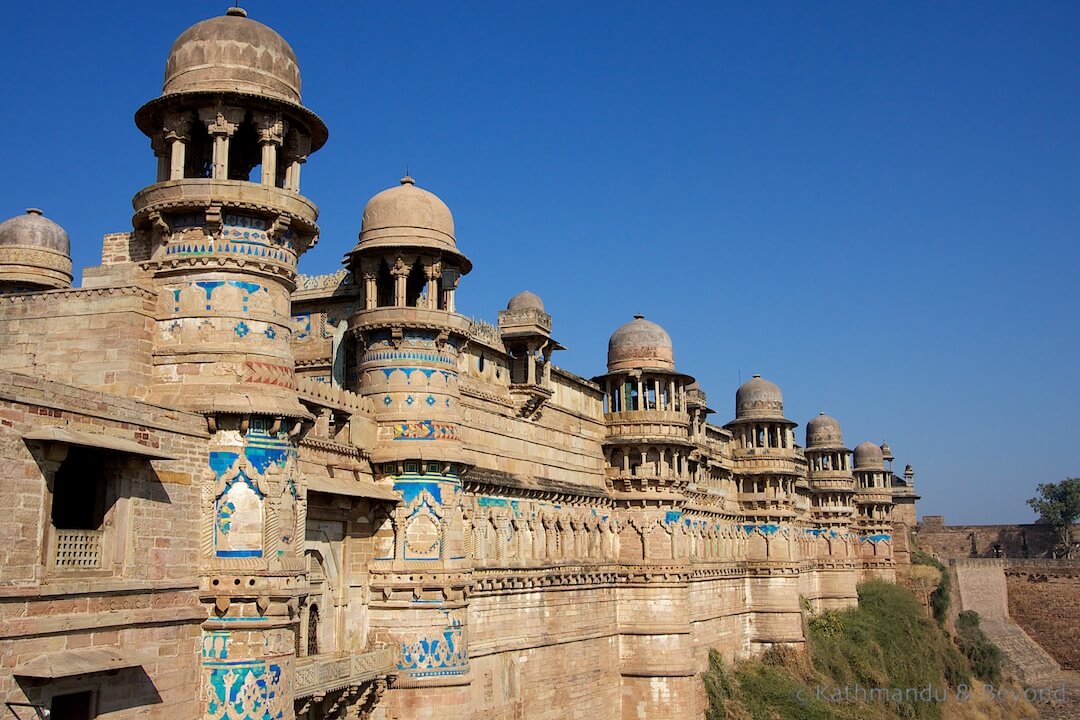 Man Singh Palace, Gwalior Fort
From Gwalior, it was a short train journey to Jhansi followed by an auto-rickshaw ride to Orchha, a stunning off-the-beaten-track destination which really is very accessible. More village-with-an-ancient-fort than town, Orchha is perfect for exploring on foot. A riverside setting, intact fort, vibrant temple, cobbled streets and friendly locals – we loved Orchha! We didn't write a long blog post about it as we hope the photographs can do a better job so check out our photo essay of Orchha and let us know.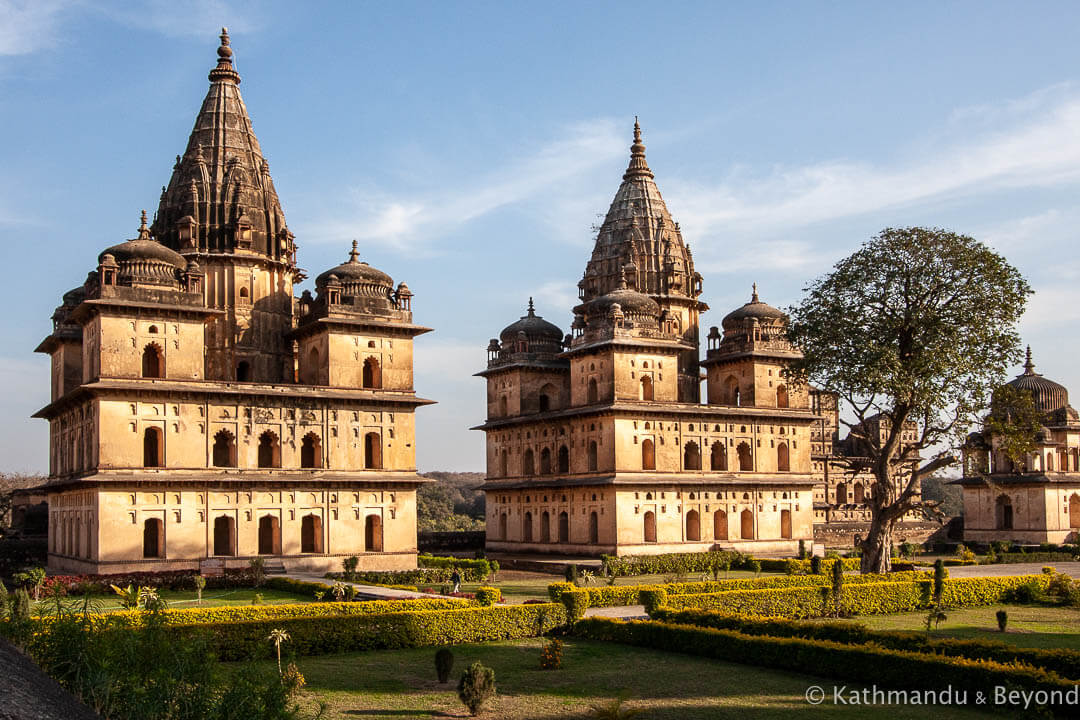 Chhatris (Cenotaphs), Orchha 
After a few days in Lucknow, full of Raj-era history and impressive Muslim architecture and site of the Indian uprising of 1857 and the Lucknow Siege, our next stop was Allahabad for the once in 144 years Kumbh Mela – read Mark's post, Kumbh Mela: India's Greatest Festival and find out if it lived up to the hype.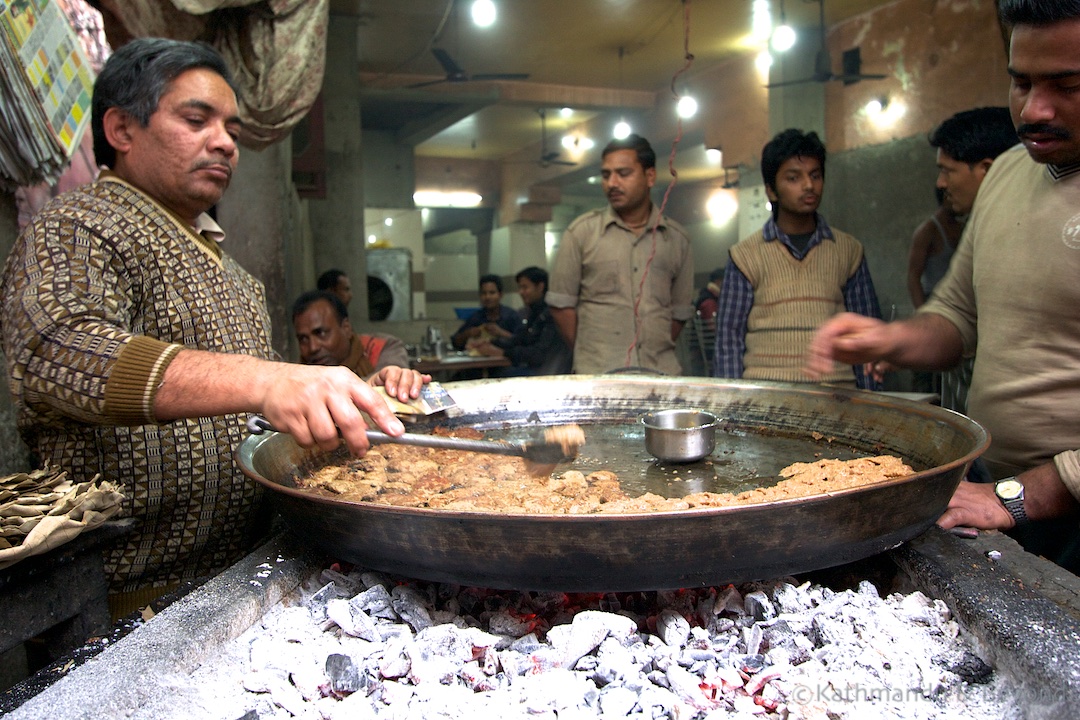 Lucknow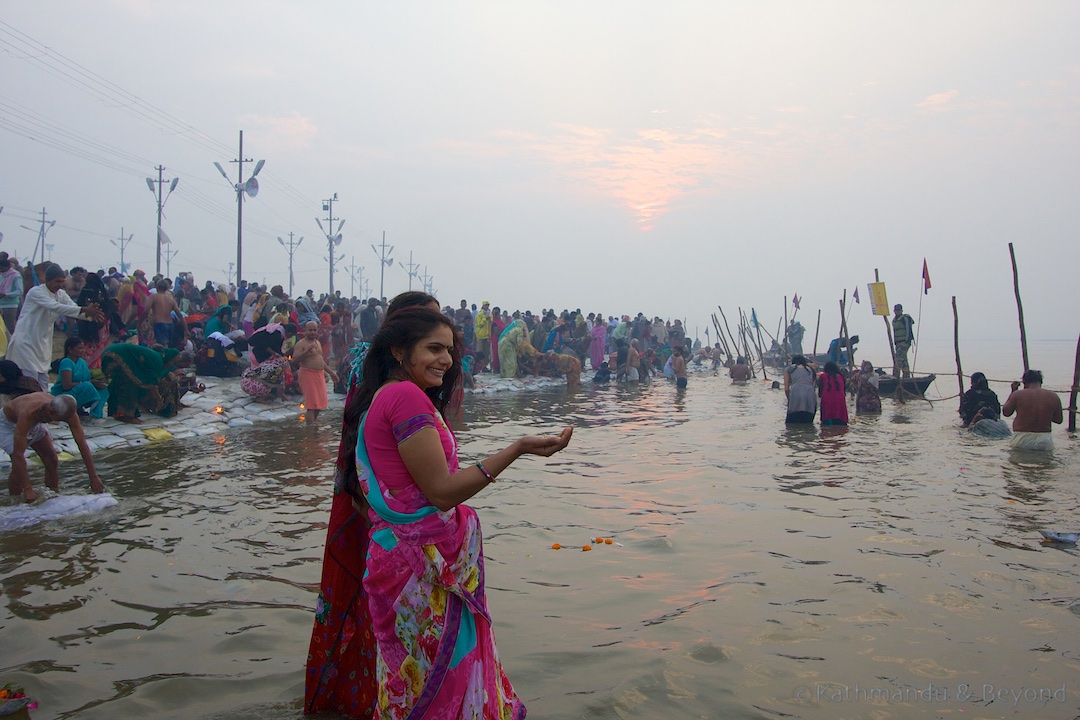 Maha (great) Kumbh Mela, Allahabad 
As if Allahabad wasn't crazy enough, next we headed somewhere with a reputation as a "love it or hate it" place; an assault on every sense, and an experience many people end up declaring as their most intense in India … Varanasi. It had been several years since either of us had visited but we were happy to discover that we still love it and believe that Varanasi is a definite must-visit on any journey through India.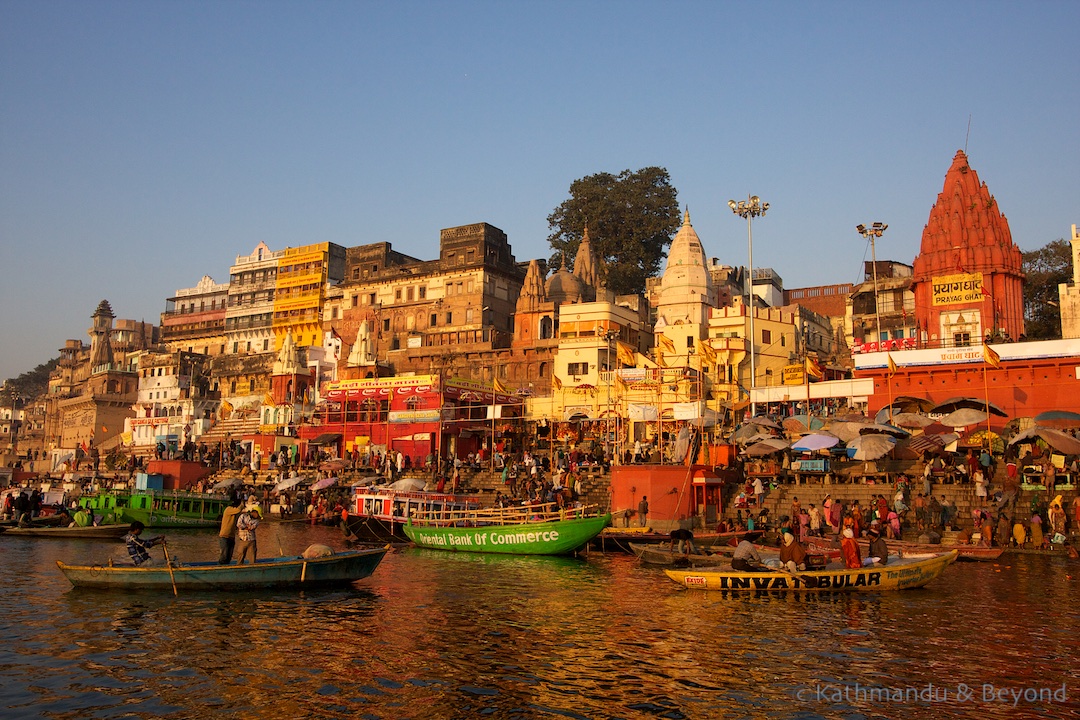 Dasaswamedh Ghat, Varanasi
A sacred spot for Hindus, Varanasi was particularly busy with pilgrims who were combining it with a visit to the Kumbh Mela. The Kashi Vishwanath Temple is dedicated to Lord Shiva and the time of our visit coincided with a particularly auspicious time to visit the temple. When we arrived at the temple, we found queues of Indians from all over the country waiting to get in and we walked away from the temple to join the end of the line. We kept walking … Eventually, we asked someone how long they had been waiting. "Four hours" came the reply. Most reckoned their wait would be 6 to 8 hours! That was our minds made up. We didn't want to queue that long to get into Venkateswara temple near Tirupati so, instead, we spent a couple of hours wandering up and down the queue talking to people and taking photographs. Everyone was in good spirits and keen to talk and pose for pictures despite the long wait ahead of them. Volunteers from the temple were handing out water and chai (sweet milky cardamom-infused Indian tea) and snacks to keep everyone fed and hydrated.
Varanasi's 'main attraction' is its riverside ghats. Located on the sacred Ganges River, as with many cities in India, Varanasi has a few other names: Benares, Banaras and Kashi. Alongside the river run the 'ghats'. A ghat is defined as "a broad flight of steps leading down to a body of water, particularly a holy river, used especially by bathers". The area between the ghats and the town is a maze of narrow streets wide enough to fit a couple of pedestrians walking comfortably side by side.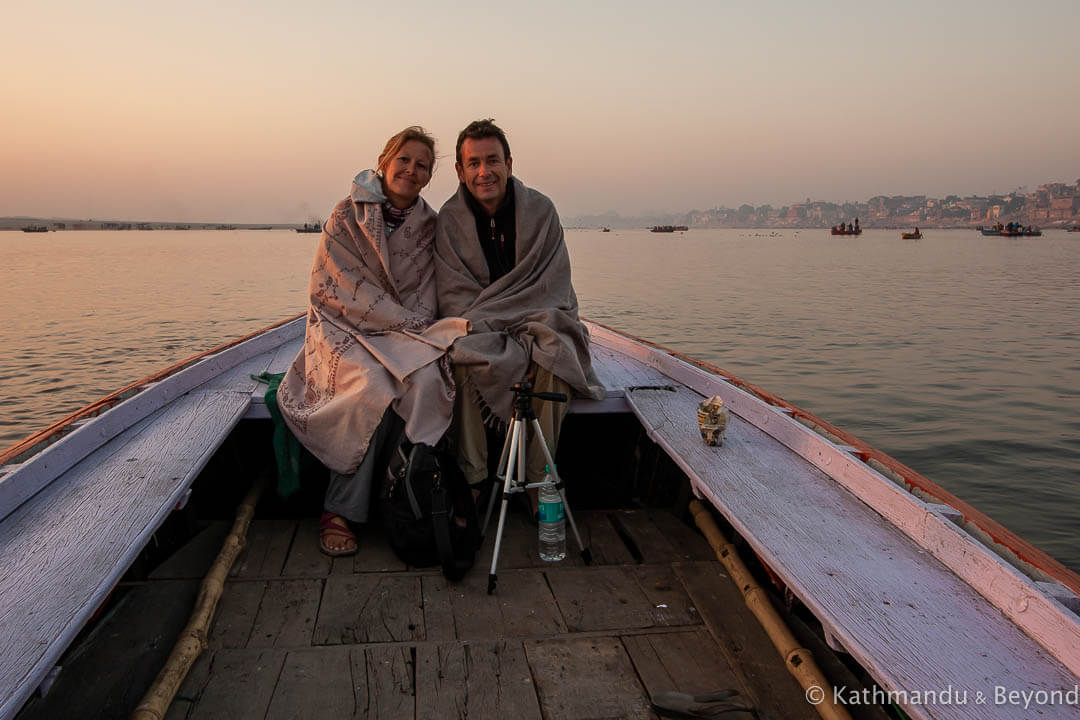 Keeping warm on an early morning boat trip on the Ganges, Varanasi
But India and comfort are rarely words used together unless you are travelling in style. The lanes are crammed with a mass of people, some on bicycles, rickshaws and cows all trying to go in about three different directions at the same time. All trying to avoid stepping in the cow shit except for the cows who don't give a sh*t care. You can (and we did) spend days wandering along the ghats, through the alleyways and drifting up and down the Ganges in a rowing boat. Varanasi is one of those places that really lets you know you are in India.
But there was another face of the ghats that fascinated me – the 'street' art. All along the walls lining the river are colourful murals, mostly with spiritual and religious messages and this is what I chose to write about for our other Varanasi blog – Varanasi: Art on the Ganges.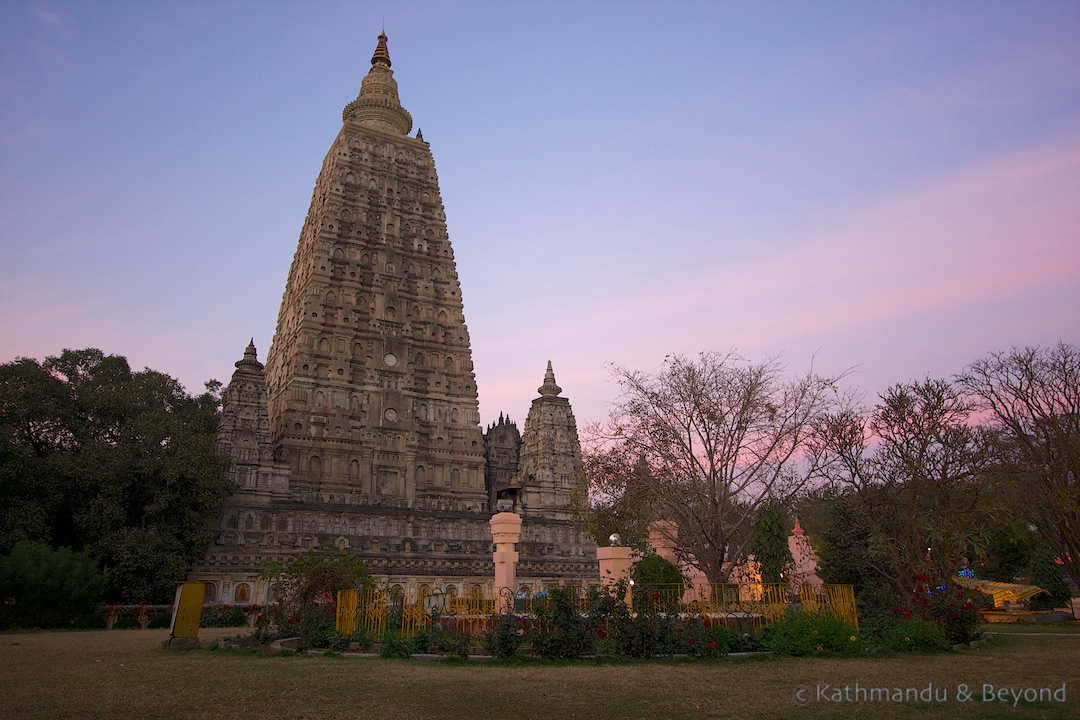 Mahabodhi Temple, Bodh Gaya
Our trip was turning into a bit of a tour of India's varied religions. With Islam and Hinduism well-covered, we headed to Bodh Gaya – the place where Buddha attained enlightenment whilst sat underneath a Bodhi tree. This entry is all about how I got one of my most precious souvenirs yet. Our last stop on this particular India adventure was Calcutta, or Kolkata, as it's correctly known these days. Again, this is a city that we've both visited before on more than one occasion but never seem to tire of exploring.
So, there you go, our India round-up. I hope you enjoyed reading about our time in one of our favourite countries.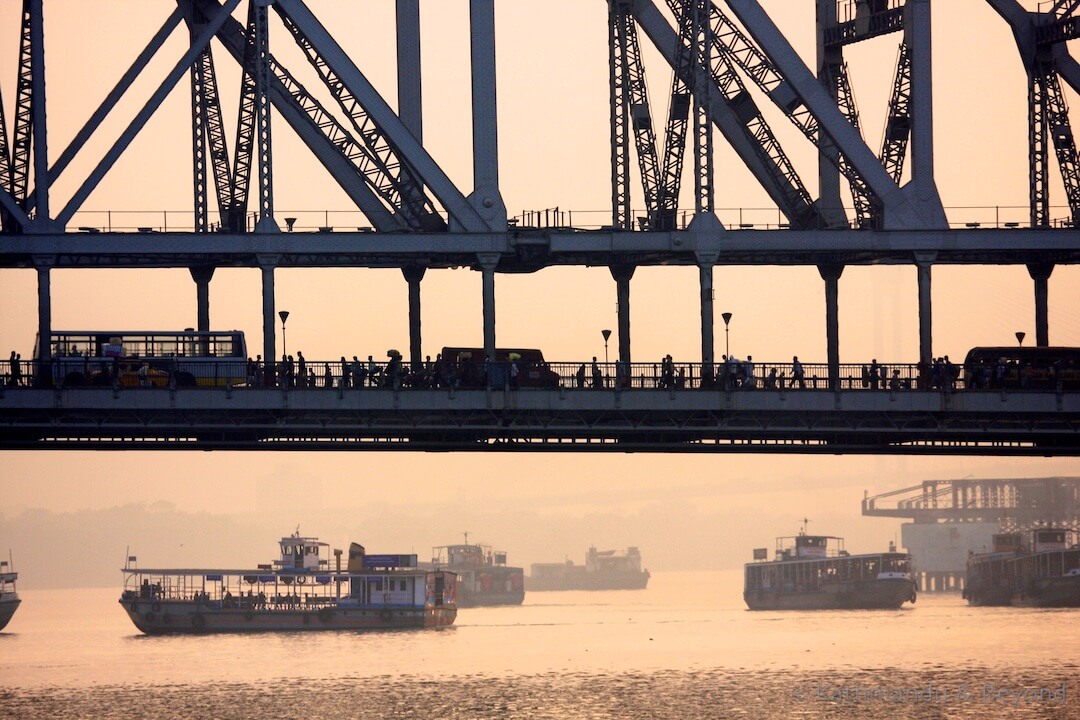 Howrah Bridge, Kolkata
---
---
---