After Tbilisi's flourishing street art scene, I had high expectations of the street art and graffiti in Kutaisi, Georgia's legislative capital. Although Kutaisi is a city with its roots firmly in the past, it feels young at heart and seems like the kind of place that would take on the mantle of Georgia's creative city. But alas, street art is Kutaisi is scarce. However, in the centre of town there is one outstanding mural that I wanted to share – this vibrant work of art by the French artist known as Vinie, celebrated for her larger-than-life portraits of women. It was the first time I'd seen a Vinie piece 'in the flesh' and it was a very exciting moment for a street art geek like me!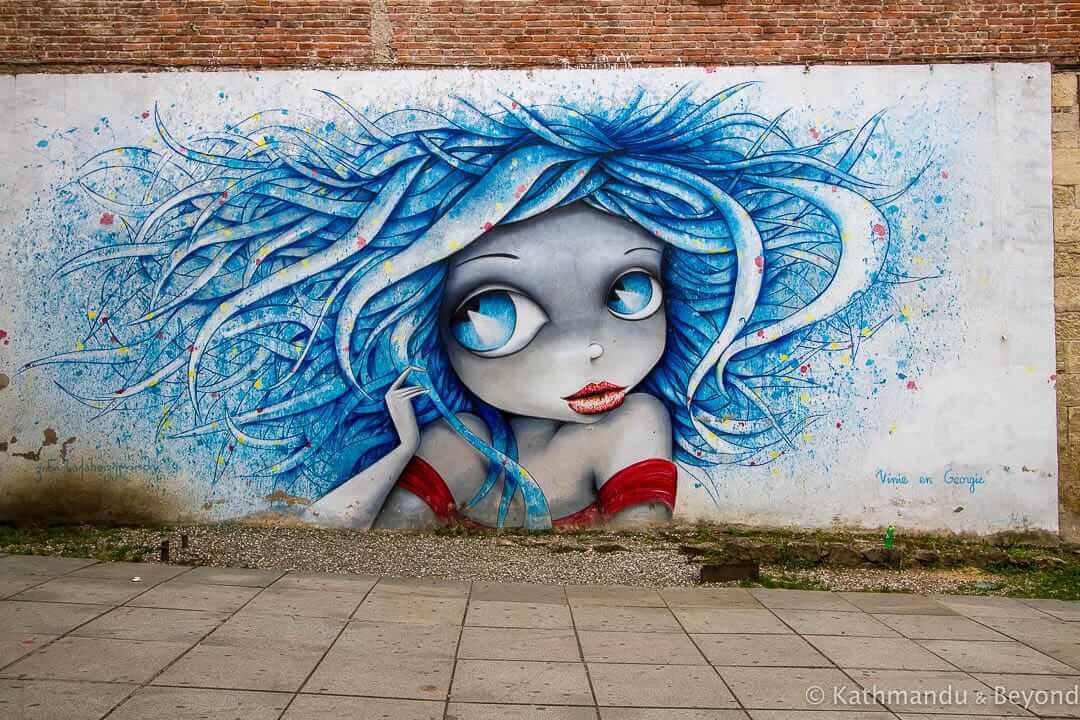 Even if you're not a huge street art fan, chances are that you've come across Vinie's fun and colourful murals somewhere online. If not, check out her Instagram account where you can see more of her signature character; a long-limbed, large-eyed woman with cartoon-like features and the wildest hair ever!
There was a bit of colourful artwork on the wall nearby but sadly this was the extent of the street art we found in Kutaisi. Have you had more luck street art hunting in Kutaisi? Do leave a comment to let me know what you found.


---
---
PIN THIS VINIE STREET ART FROM KUTAISI IN GEORGIA…