Street Art in Varanasi | Exploring the paintings along Varanasi's vibrant ghats
Street Art in Varanasi. Is it graffiti or art?
In the past unsanctioned painting in public places was quickly condemned as graffiti but today more and more people appreciate what is often highly skilled craftsmanship. After all, it can brighten up what is, let's be honest, usually a dull space: a blank canvas just begging to be filled.
In many towns and cities, local authorities and governments are seeing the benefit of this and many artists are now recognised internationally for their work and, sometimes, commissioned. Johannesburg, Amsterdam, Melbourne all have areas of the city renowned for their colourful and imaginative murals but what about street art in Varanasi?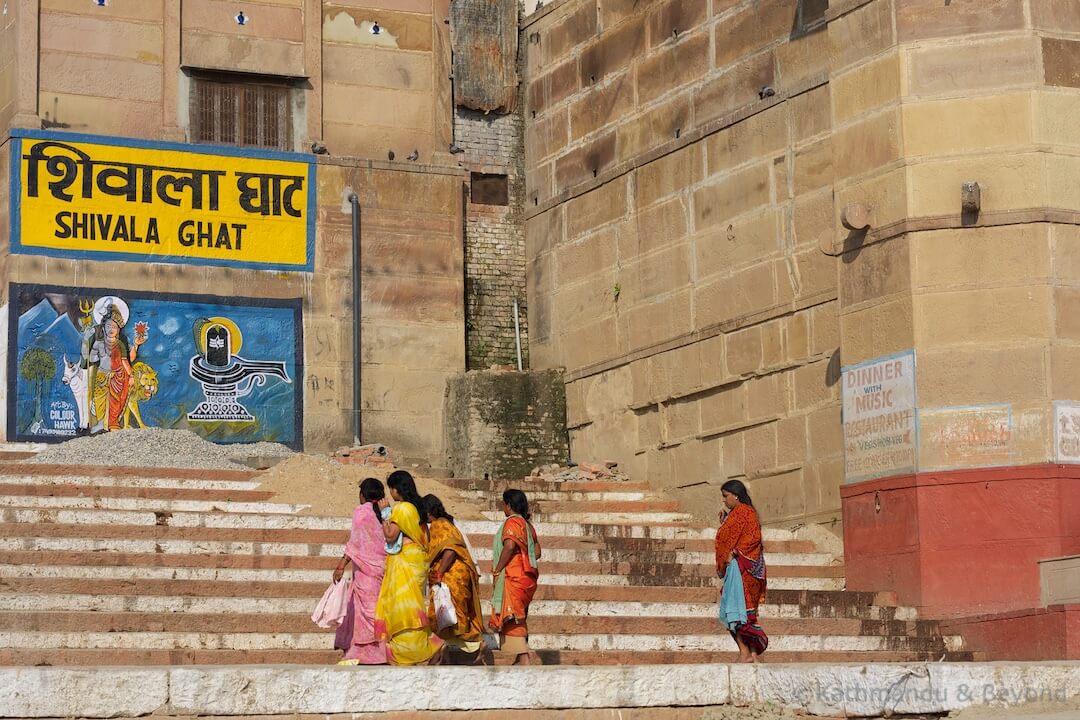 Shivala Ghat, Varanasi
With its incredible setting on the banks of the sacred River Ganges, Varanasi in northern India is certainly a must-see on many visitors' itinerary to the country but this holy city, sometimes also known as Benares or Kashi, generally conjures up different images – those of boat rides along the colourful and lively ghats, funeral pyres by the river's edge, twisting lanes full of people, cows, bicycles and hole-in-the-wall shops selling tea, local sweets, spices and devotional bling …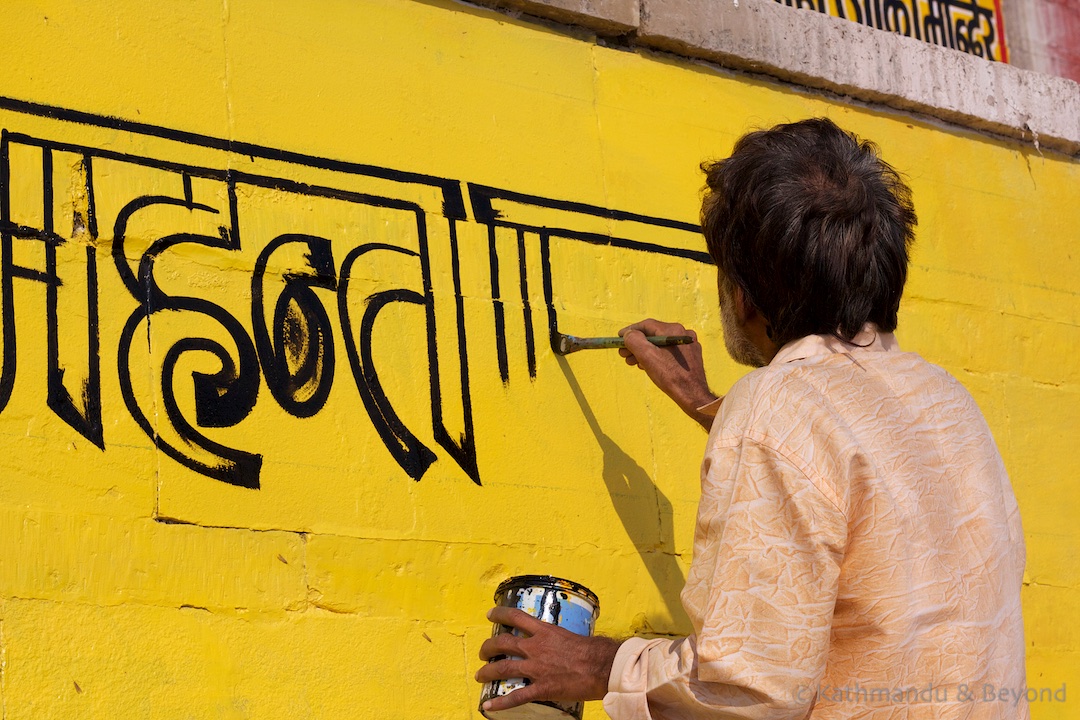 Shivala Ghat, Varanasi
Of course, we too had come to see all these things but as is so often the case with India, we got to see more than we counted on.
There is so much activity along the river banks, it would be easy to not pay much attention to the artwork on the walls and water towers along the top of the steps leading down to the water. But once I had seen a couple of the larger murals, I became fascinated with these vivid displays of colour and one day took a stroll by the ghats with the aim of focussing only on the paintings. It shouldn't really be a surprise to find such well-crafted work in a country like India where traditional methods are still widely used and billboards are often hand-painted in situ and not mass printed and pasted up.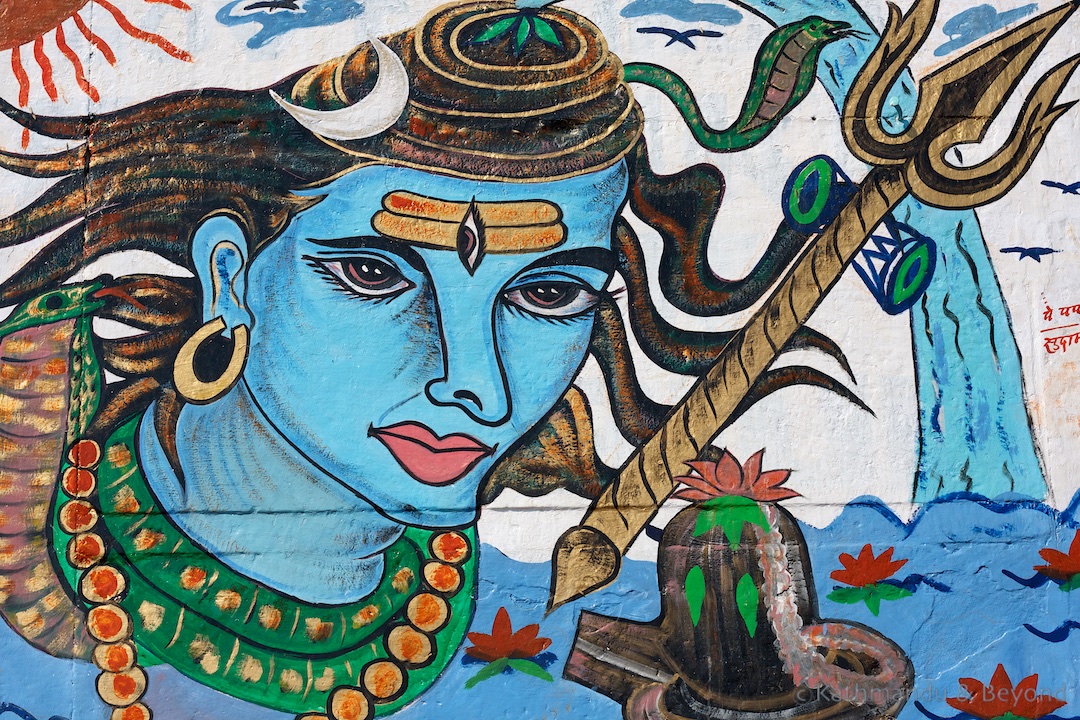 Tulsi Ghat, Varanasi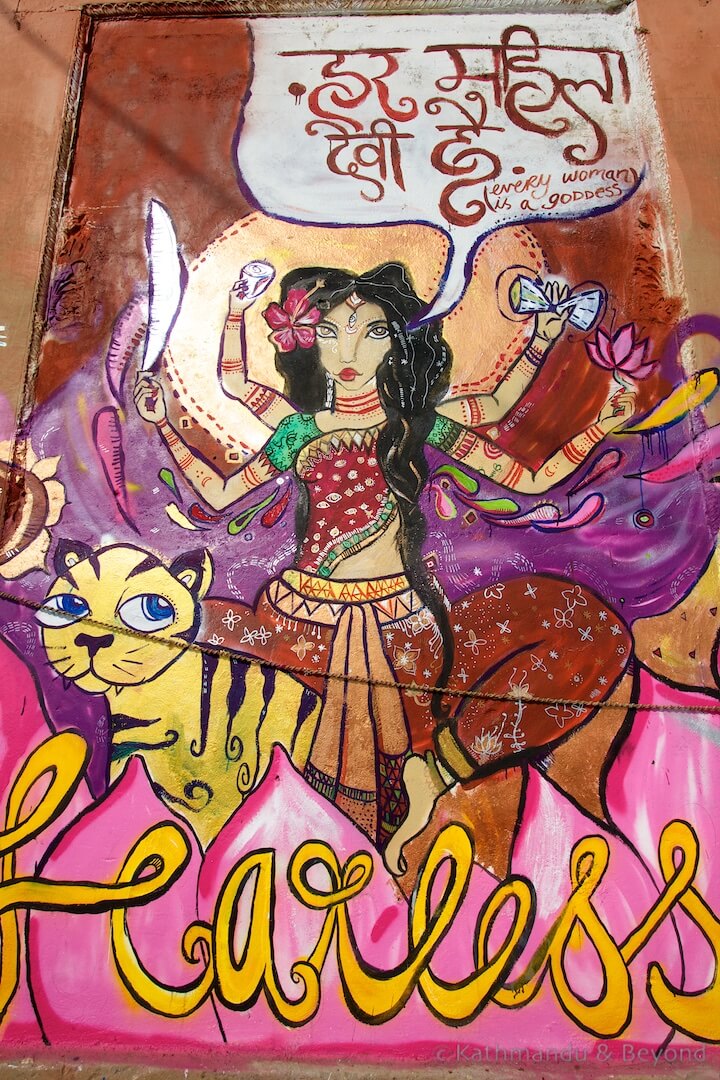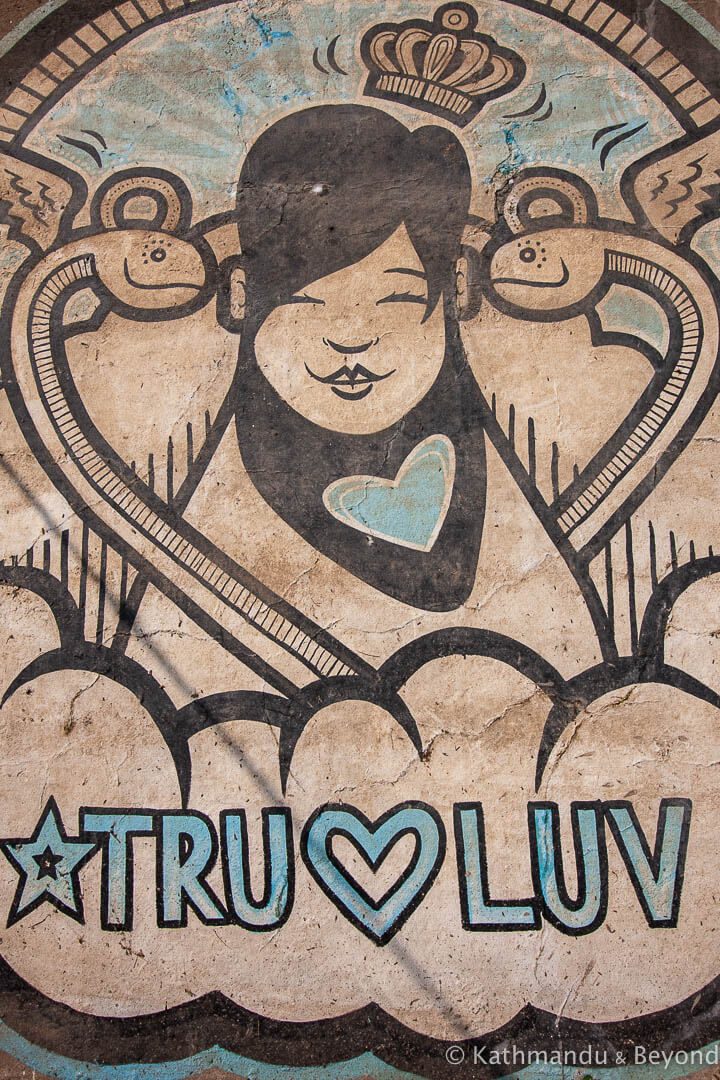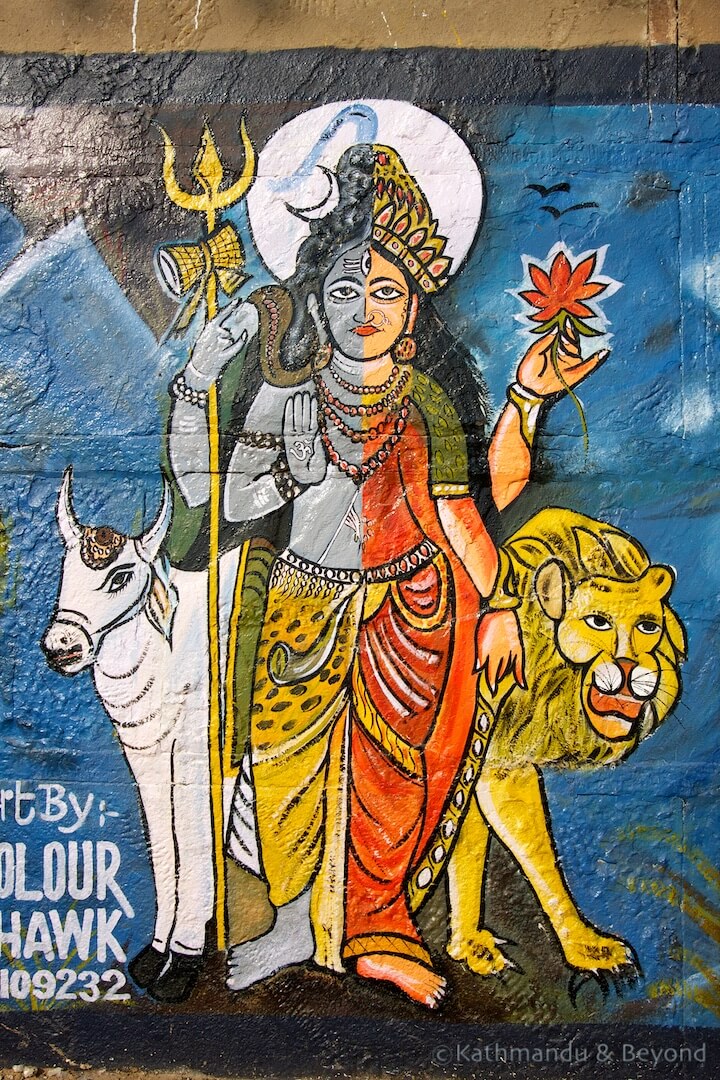 Street art in Varanasi
But in typical Indian fashion "who" and "why" are not questions it's always easy to find the answer to and when I asked around to try to find out a bit about the motives or artists behind the paintings I was mostly met with a bemused grin and a wobble of the head. The artists often sign their name and sometimes leave a phone number so I guess it's not considered criminal. Usually, but not always, the paintings are devotional; celebrating one of the many Hindu gods. I think my favourite was a vibrant mural of a traditionally dressed Indian girl with the words "every woman is a goddess" above it and simply "fearless" at the foot. Whatever the reason, they add even more colour to an already incredibly colourful and vibrant city!
Here are some of the colourful street art paintings we photographed along the ghats of the River Ganges: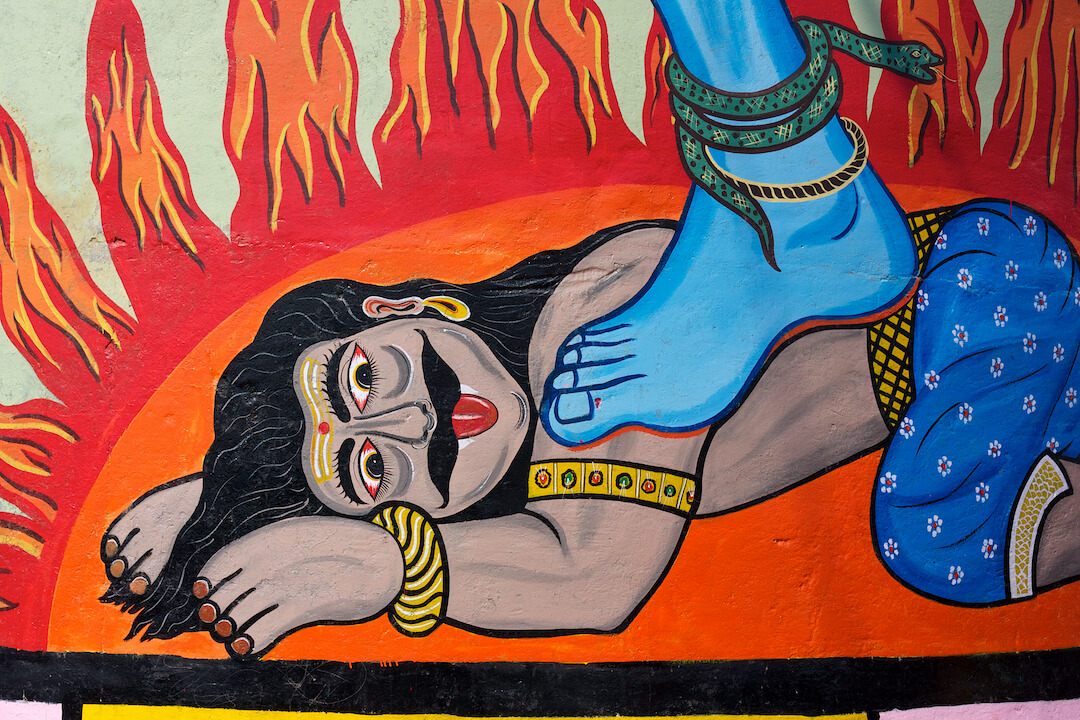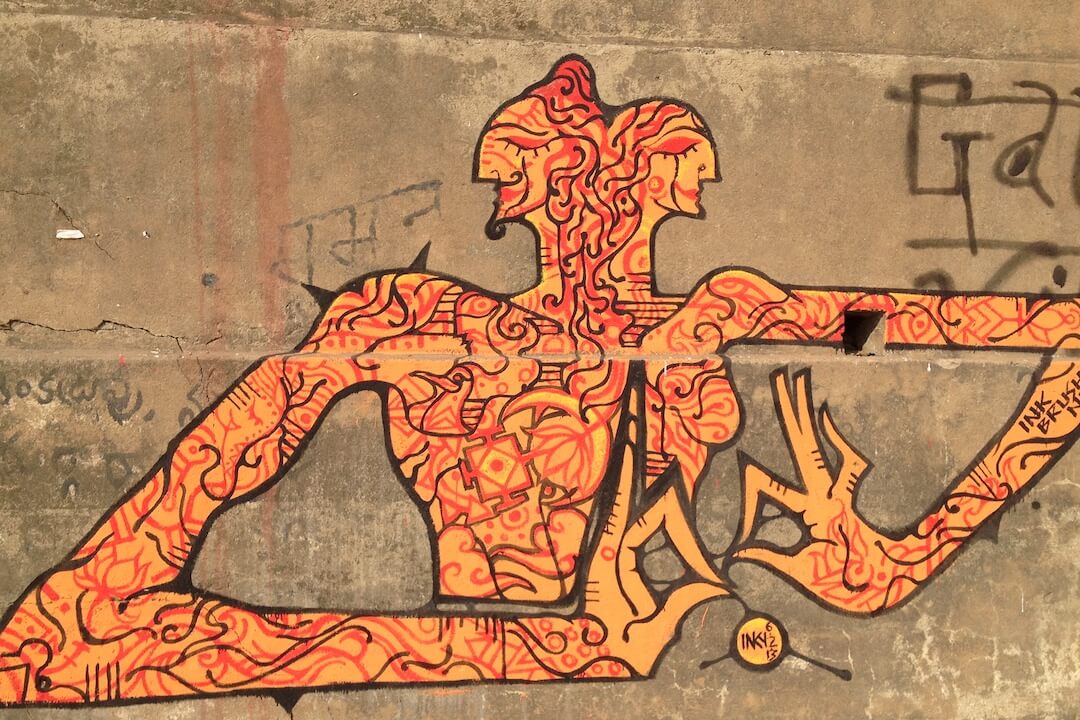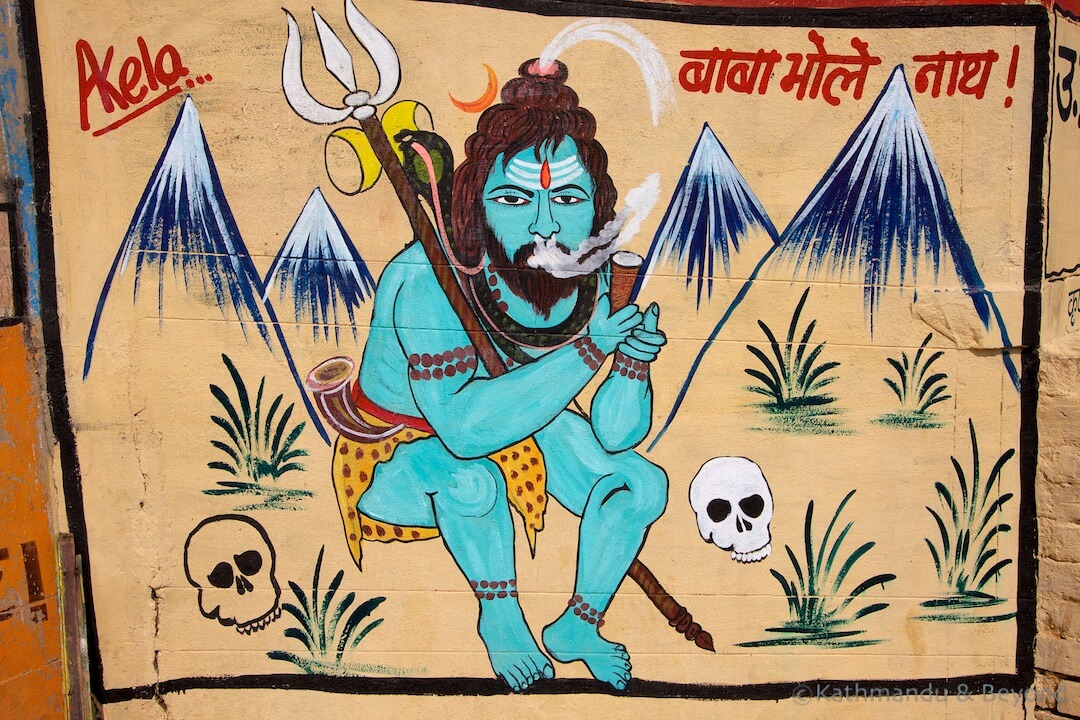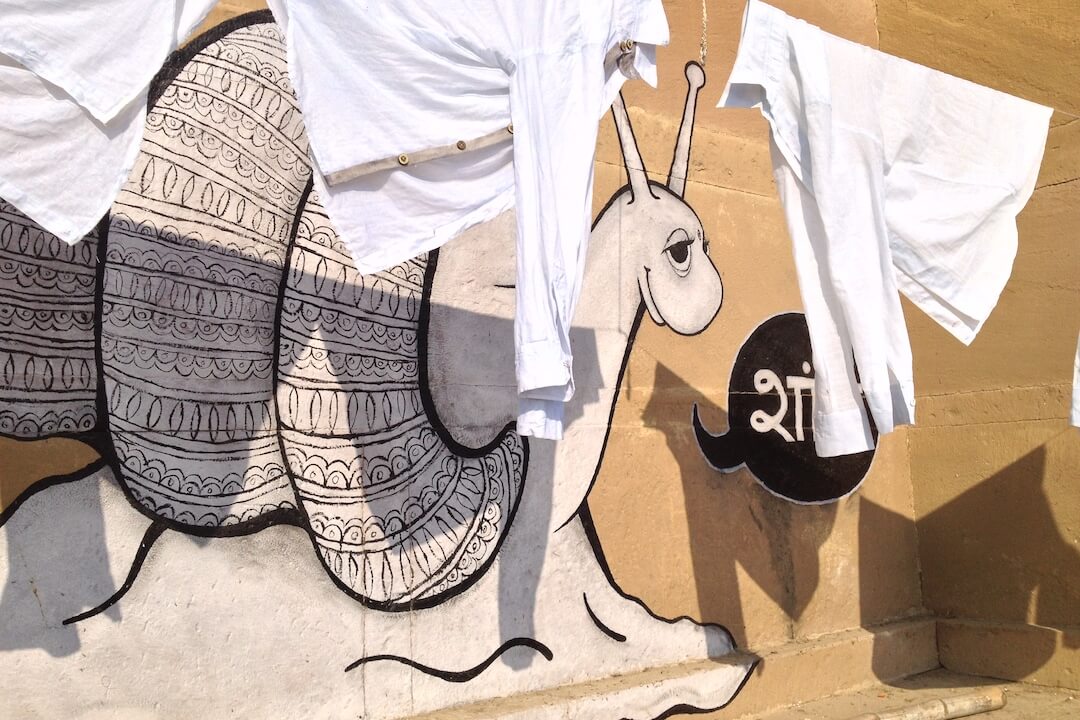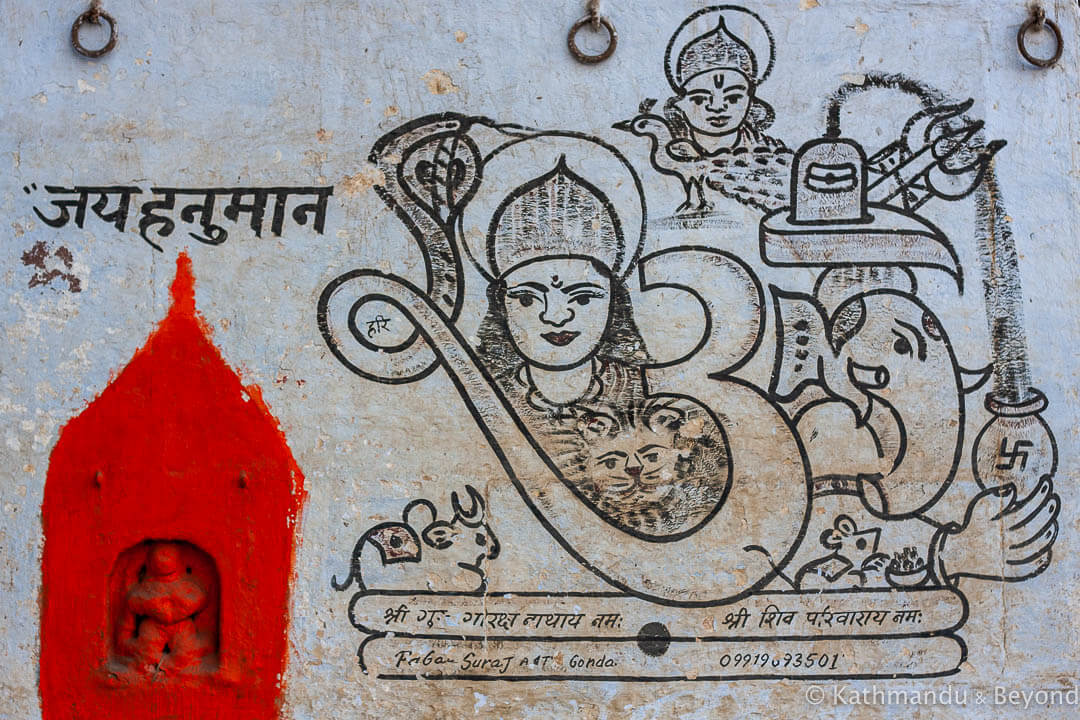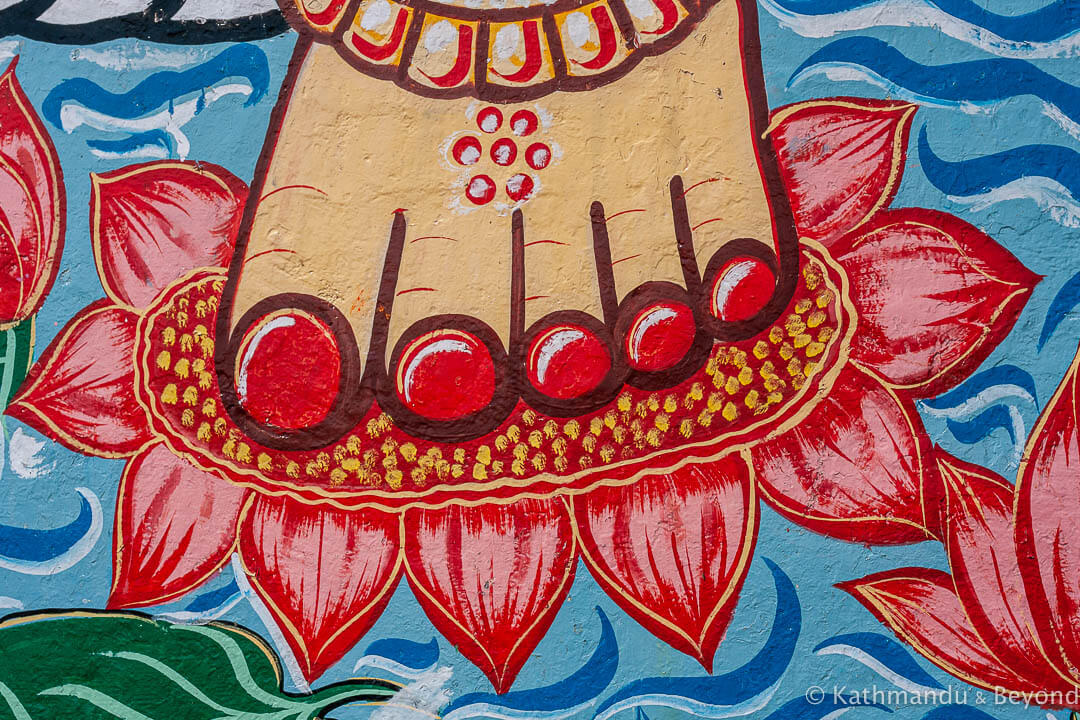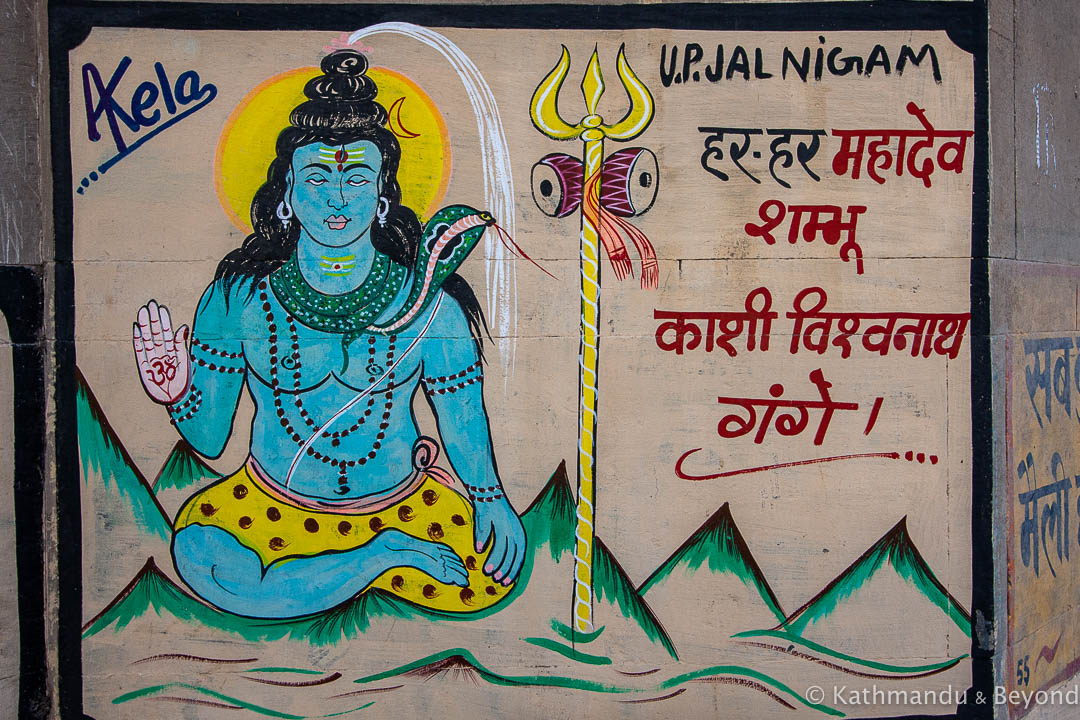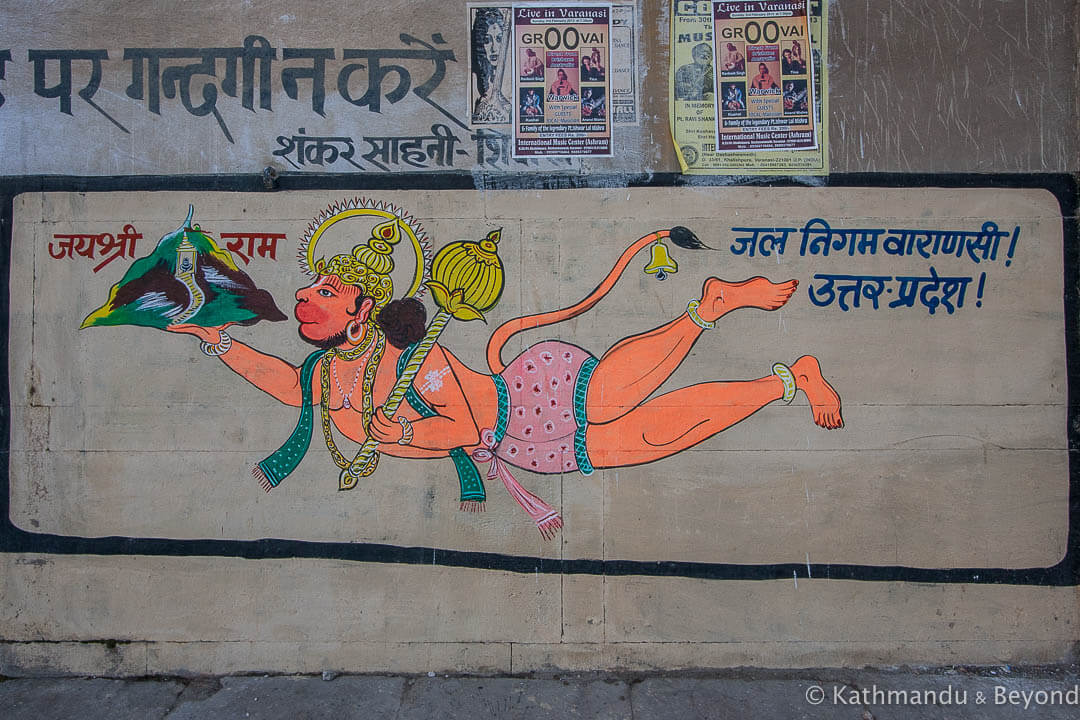 Street art in Varanasi 
---
---
If you've enjoyed reading this post and would like to stay up to date with all future posts why not follow our blog with Bloglovin