Bali & Beyond: Travels Through Indonesia Part 1 – West Timor
As we had decided that visiting Central Asia was too much of a hassle from a visa point of view we had to decide on somewhere to go for the beginning of the summer. Climatically, our options were in fact pretty limited and just a five-minute conversation with Tony and Maureen (Kirsty's parents) will enlighten you on how oppressive the heat can be in Indochina from May onwards and many other countries in the region are starting to enter their 'really hot' or 'really wet' seasons. So that pretty much left China or Indonesia for OK weather.  Given that neither of us had visited Indonesia for fifteen years or more, we decided to head there. (I can't really count a work trip to Bali a few years back given that all I did was inspect and stay in 5-star hotels.) So, armed with a 60-day visa (this is the maximum you are allowed on a tourist visa) that we picked up in Bangkok, we headed via Phuket (*) to Bali to start our Indonesian adventures.
(*) We headed down to Phuket from Bangkok because 1) the flight to Bali was half the price of that from Bangkok and 2) Kirsty had never been to Phuket.
On arrival in Bali, we headed straight for the tourist Mecca of Kuta. I think the best way to describe Kuta (without using any swear words) would be 'Benidorm for the Aussies'. It's crowded with bars, clubs, restaurants and souvenir shops and is about as un-Bali as you can get but that said, it's cheap – for 10 quid a night you can get a guesthouse with a swimming pool and breakfast thrown in (not into the pool) – and it's a good base for exploring the islands further east.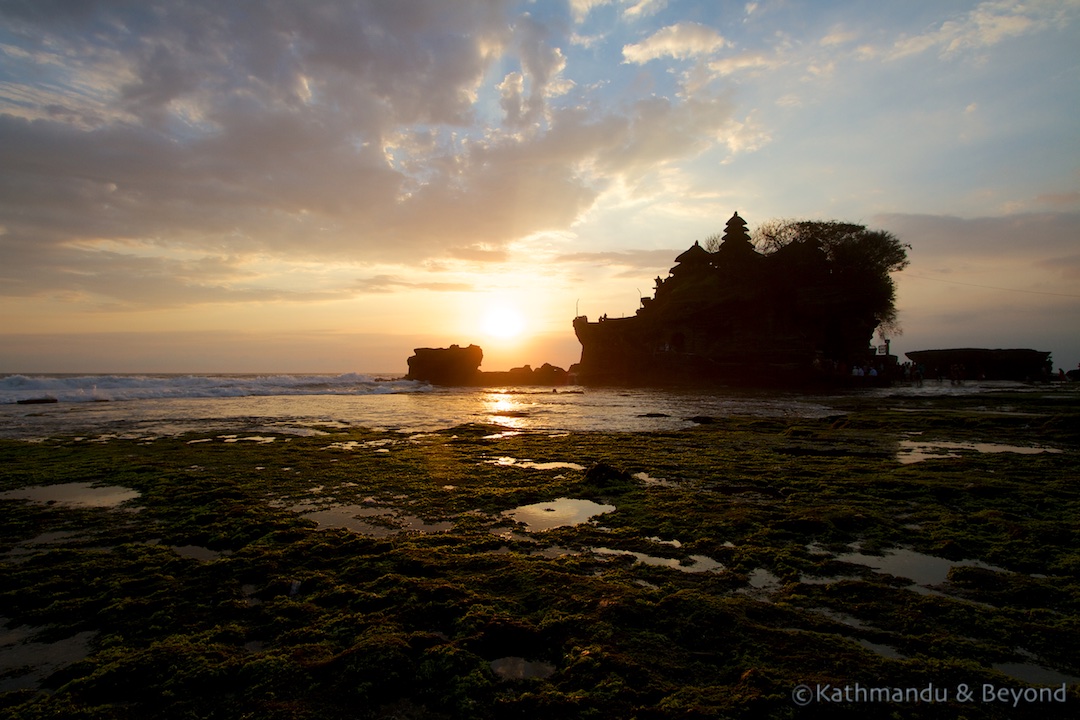 Tanah Lot Temple, one of Bali's most iconic sights
Our plan was to fly as far east as was feasible, keeping in mind how big Indonesia is and the visa limitations, and work our way back to Bali for our flight to Singapore at the end of June. Forget web-based airlines in Indonesia. If you want a flight ticket you have to do it the old-fashioned way of heading to the airport, perusing the airline counters until you find what you want and then purchasing you ticket by handing over hundreds of thousands of rupiah (the Indonesian currency of which there are 14,000 to the pound sterling).
We picked Kupang as our next destination. Don't worry, we hadn't heard of it either until we started researching the trip but it is in fact the capital of West Timor, which is quite a long way east of Bali and nestled between northern Australia (*) and Papua/New Guinea.
(*) Coming to Timor is the closest I have ever got to Australia.
Timor is an island, split into West Timor, which is part of Indonesia, and East Timor which is now an independent country. East Timor is internationally better known because of its fight for independence which it eventually gained in 2002. I will not write pages about the history of the island as you can look this up if you're interested but I feel compelled to highlight the fact that, although the whole turn of events started because of the usual colonial intervention, for once it wasn't down to the British. The blame sits squarely on the colonial shoulders of the Portuguese and the Dutch.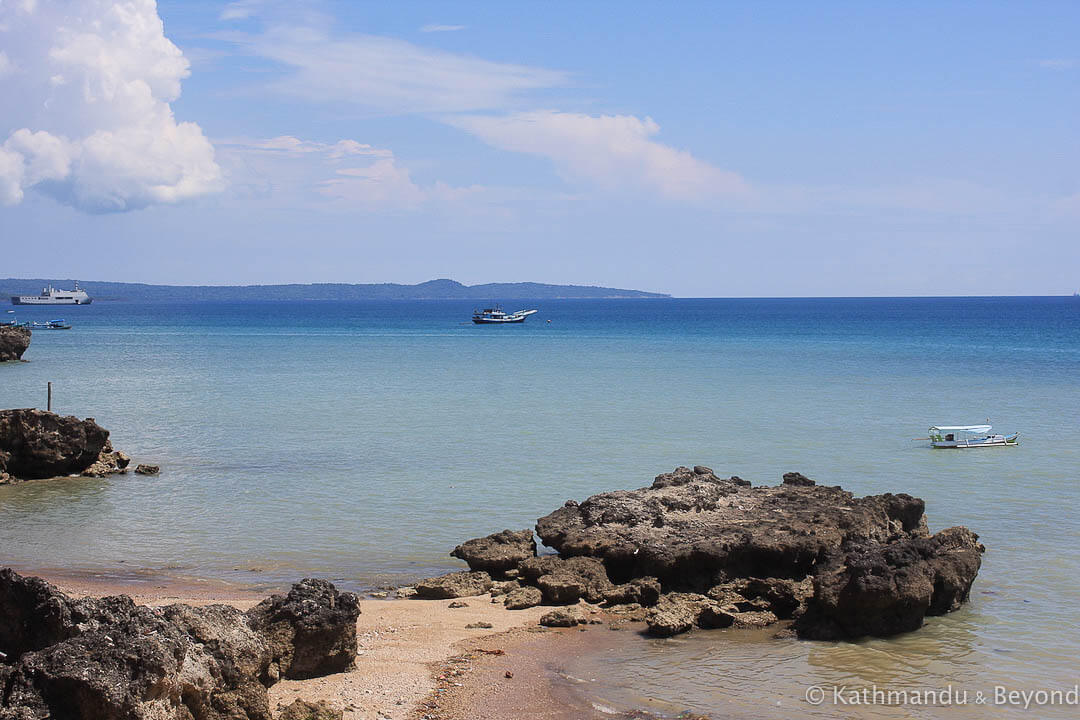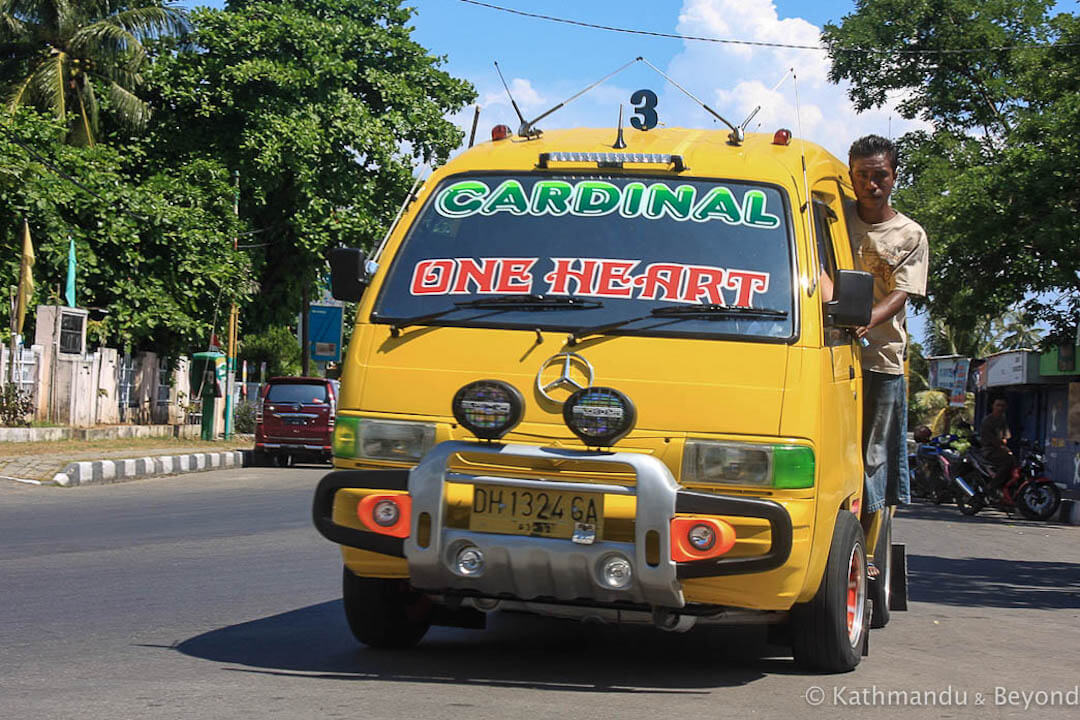 Kupang, West Timor
These days getting to East Timor from the west is pretty straightforward but crossing the border would mean getting another Indonesian visa which we didn't want to do so we gave it a miss. It was tempting, mind you, just to get another new country listed in the old CV.
Kupang is an OK-ish provincial capital with a great night market and a decent harbour bar for sundowners but the main reason to come here is to explore the interior of the island and after one night in Kupang, we took buses to Kefamenanu (known locally as Kefa) and Soe which are 5 and 3 hours east of Kupang respectively.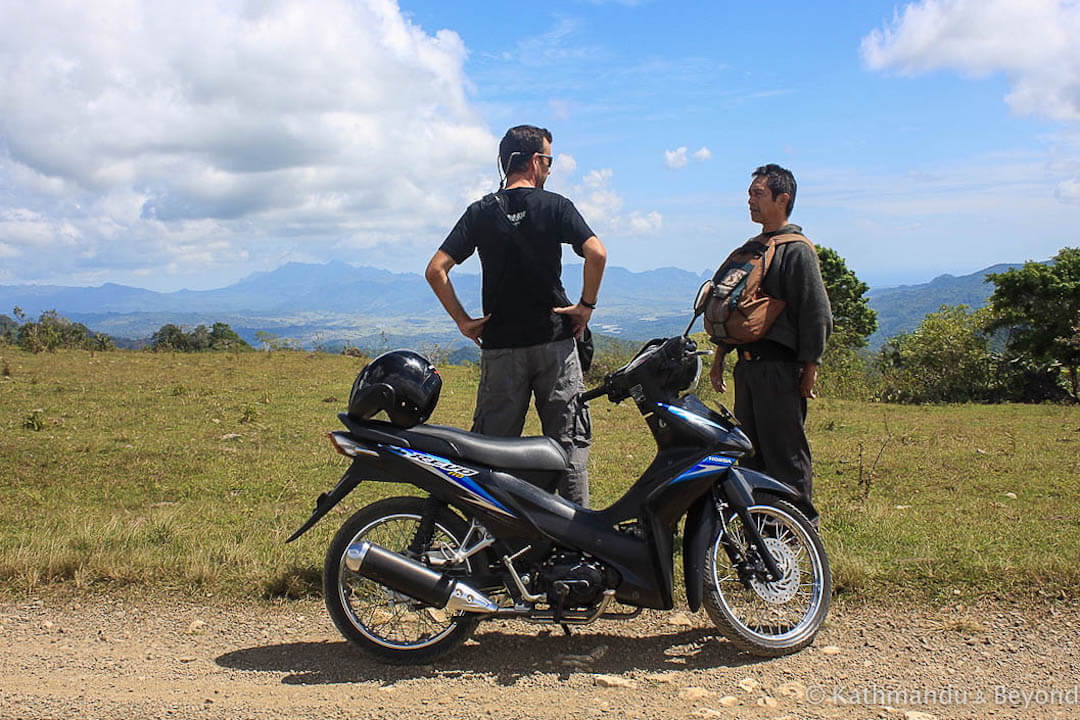 Heading out on motorbikes to explore West Timor
There are all sorts of tribal villages around these two towns including weaving villages, rice wine making and (thankfully) defunct head-hunting ones and although they have seen westerners before, tourism is still very much in its infancy and it is necessary to take a guide, cigarettes and betel (*) by way of an introduction when meeting the head of the village and the rest of his clan.
(*) Chewing betel nut is common all over Asia and red-stained mouths and teeth and blood-like globules of spit on the ground are the results of this. The process involves stuffing into your mouth a piece of dried betel nut whose taste is described as similar to pepper or mustard with an extra flavour of lime. I don't know the science behind it (we have looked it up but it's complicated!) but chewing in this combination induces a feeling of euphoria, heightened alertness and, apparently, an increased capacity to work! Our guide said it was the done thing to give gifts of betel 'kits' to the villagers we visited, which we did. Along with cigarettes. Something is definitely at odds though, visiting these people, handing out drugs so they can sit around and get high … drug pushing tourism appears to be a thing!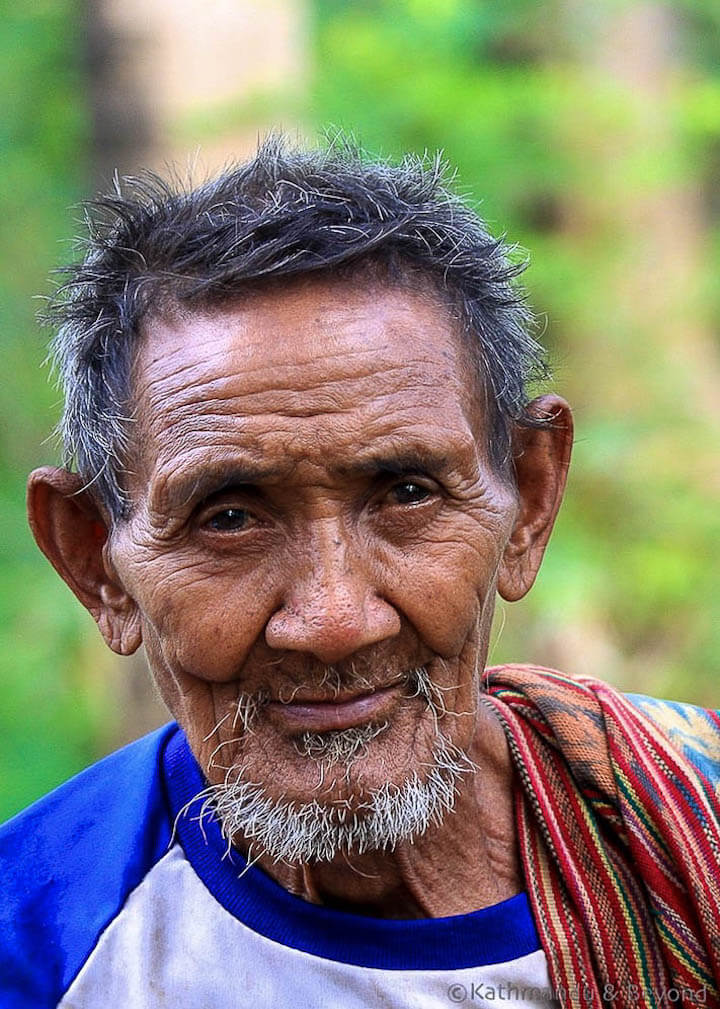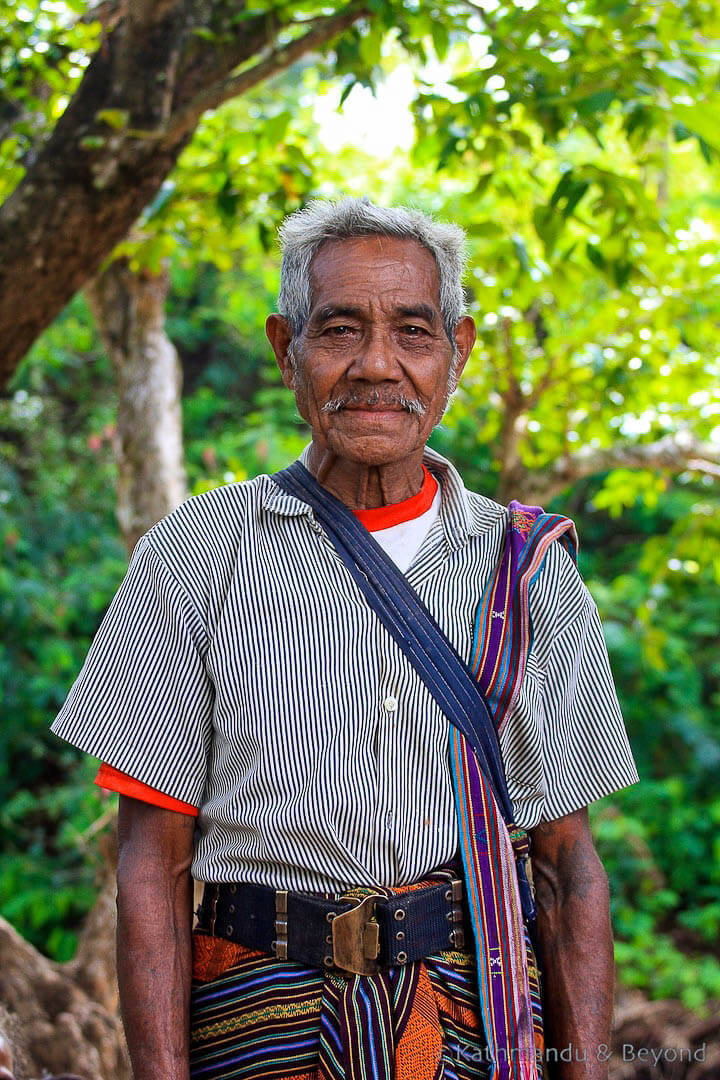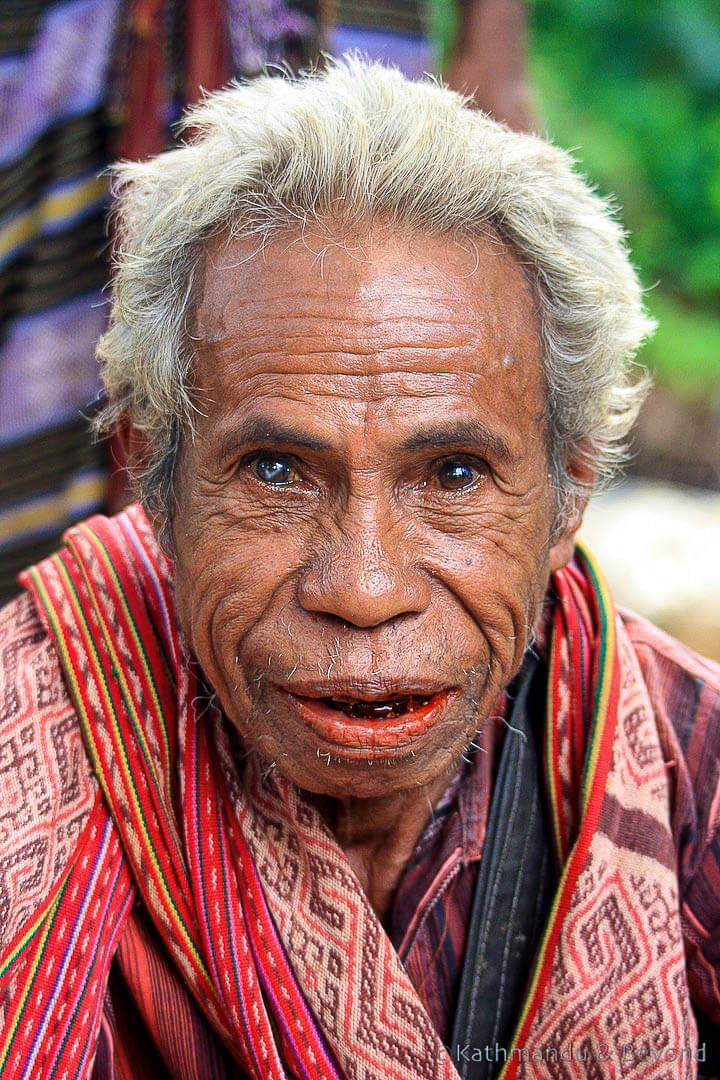 Manufui, West Timor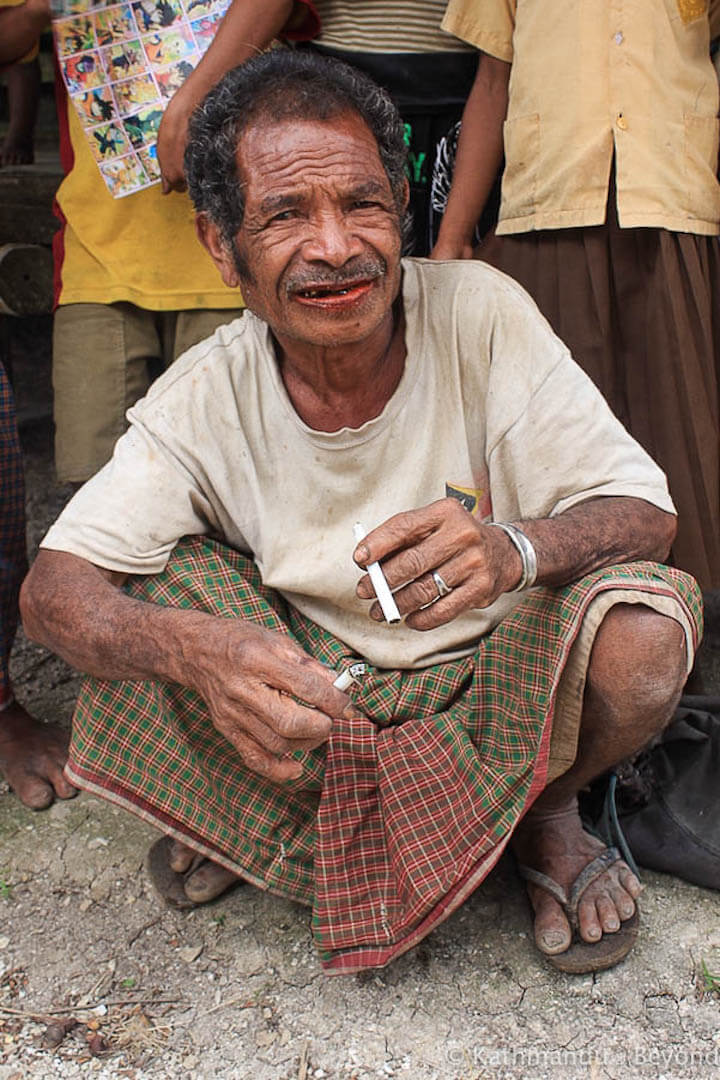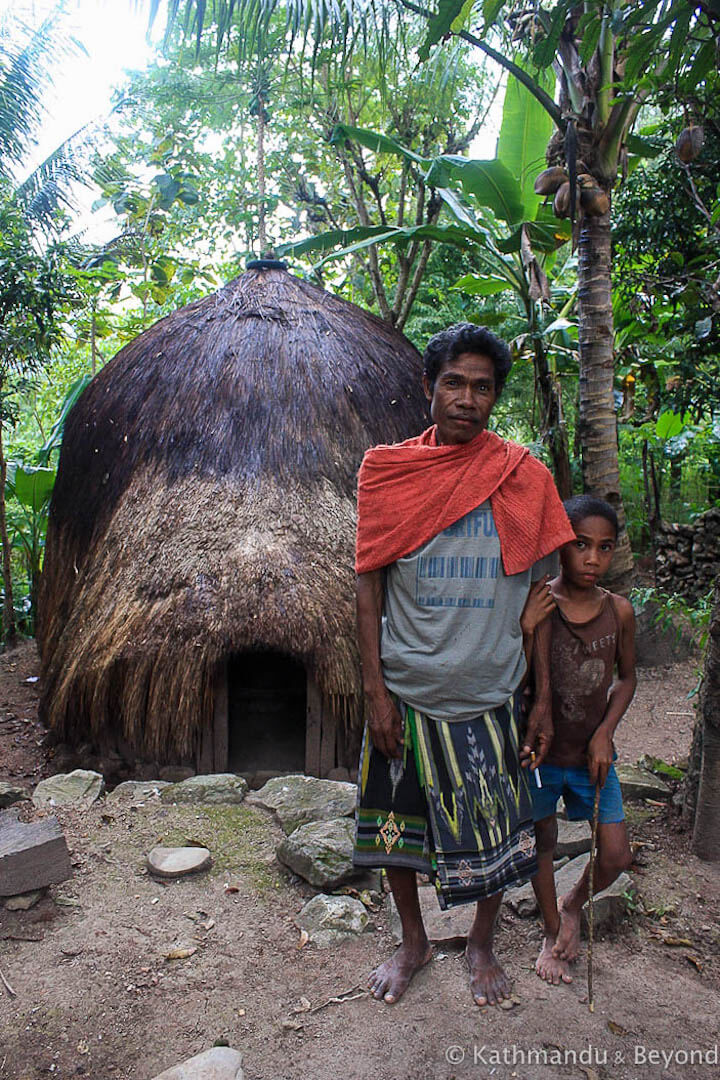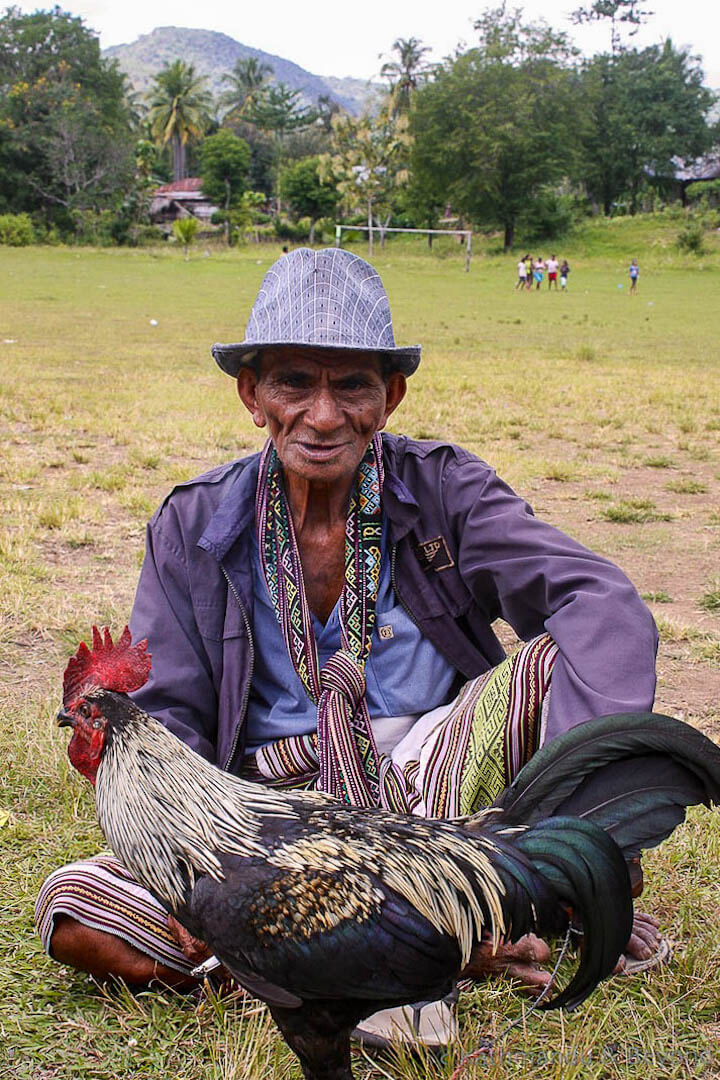 West Timor: Tokbesi (left), Oenlasi (centre) and Manufui (right)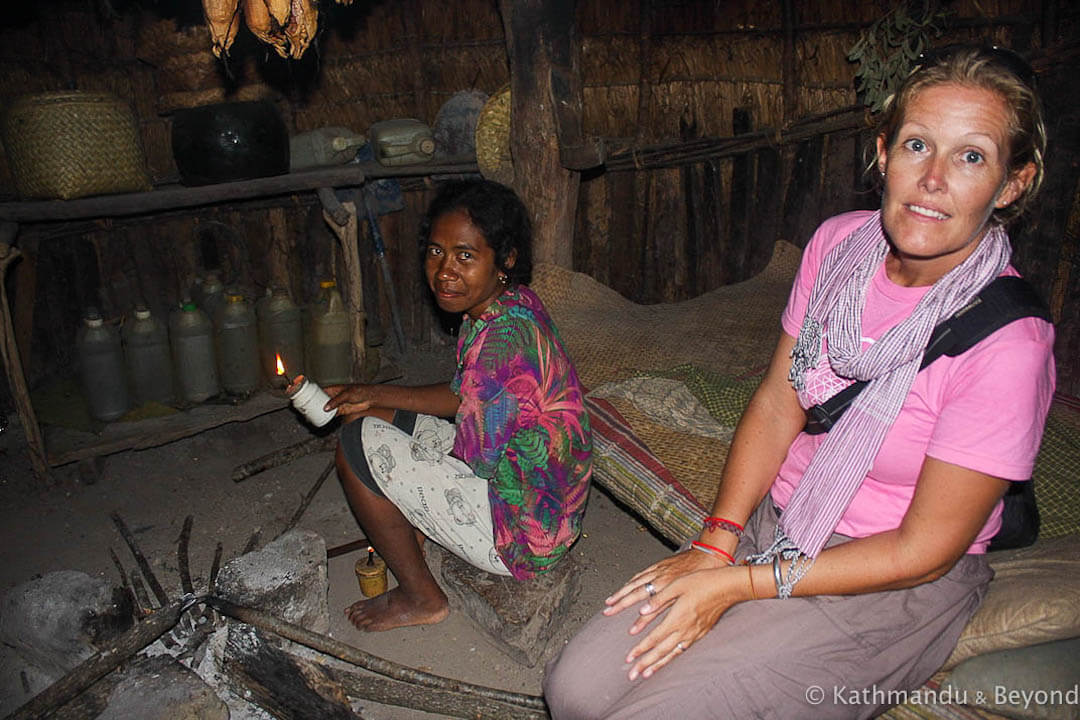 Oenlasi, West Timor
The people are very friendly and as curious about you as you are about them. Plus, they are happy to pose for photographs and show you how they live, etc., which overall made for a very enjoyable couple of days. I say 'overall' because the trade-off for visiting such a remote area includes terrible, mud-sodden roads (well dirt tracks really), hour after hour on the back of 'hairdryer' motorbikes and the inevitable afternoon downpour, which we sheltered from on the first day but had to endure 'al fresco' on the back of the bikes on the second day. We took plenty of photos and have enclosed some for your viewing pleasure. Note how their features are similar to Aborigine and the Papuan. Note also the betel stained gums and teeth (if they have any). Fancy a snog anyone!?
PS For a good read about Timor, try 'Redundancy of Courage' by Timothy Mo.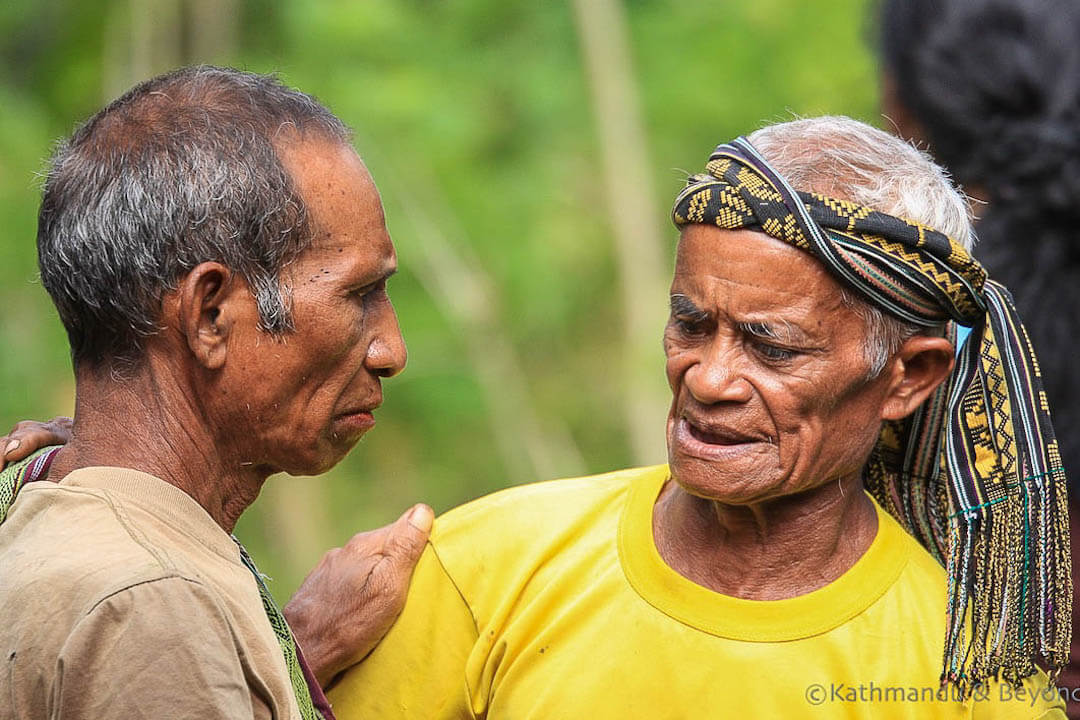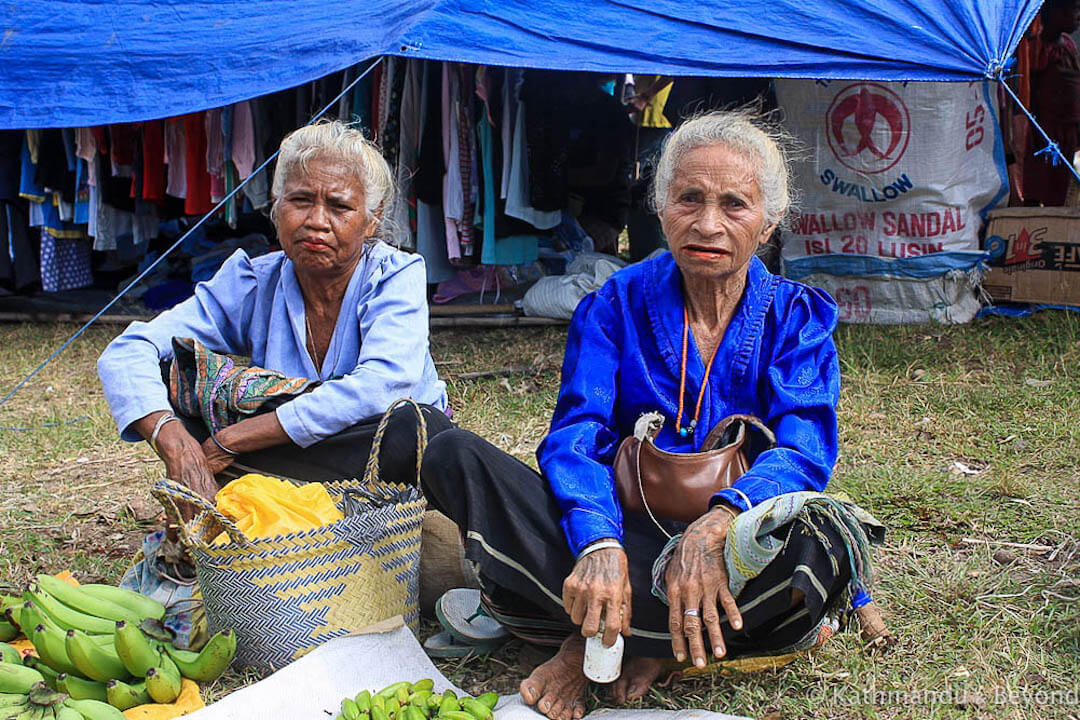 Manufui, West Timor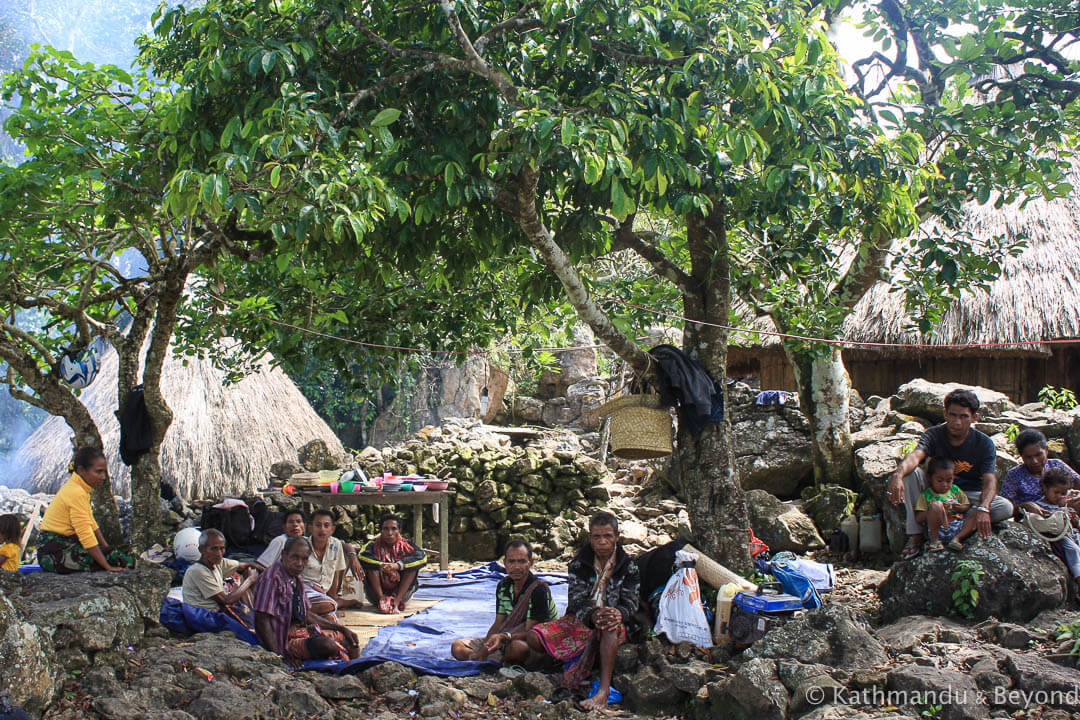 Temkessi,  West Timor
---
---