This week's Tuesday Travel Shot is from Norway. Mark has just finished sorting, labelling and uploading photos from our fantastic trip to Norway to Travel Shots and we're busy working on more detailed posts of our trip. So Norway is on our minds.
Back in June we were fortunate enough to voyage by sea from Kirkenes in the northern reaches of the country to Bergen. It was a voyage to the "Land of the Midnight Sun". The trip on Hurtigruten's appropriately named MS Midnatsol took us above the Arctic Circle, through the Lofoten and Vesterålen islands. We stopped at colourful towns whilst our ship hugged the beautiful coastline for the entire journey.
This shot typifies the familiar view from the back of the ship – clear waters, majestic mountains and bridges connecting remote towns and villages throughout the archipelago.
Taken in Nordland County this curved bridge spans the islands of the Norwegian Sea.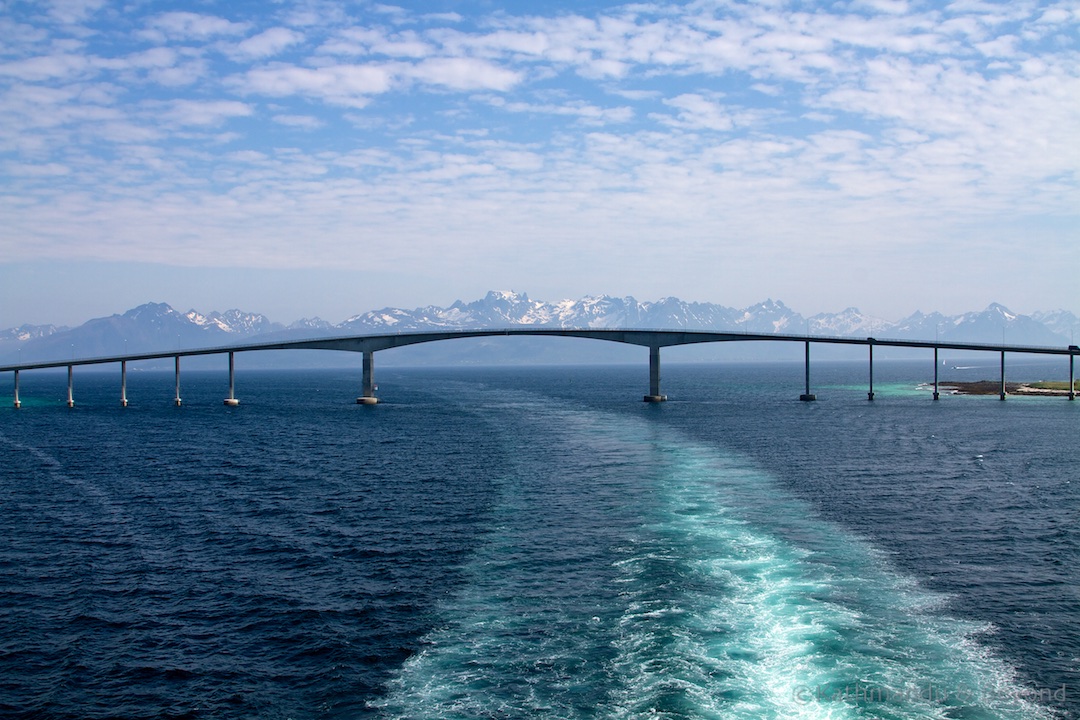 I know the idea of Travel Shots Tuesday is to feature just one image but I could not resist a bonus shot – there are too many to choose from!
This photograph is of the harbour in the small town of Svolvær in the Lofoten Archipelago, one of the port stops we made during the voyage. The reds and yellows of the brightly painted wooden houses contrast beautifully with the crystal blue of the ocean.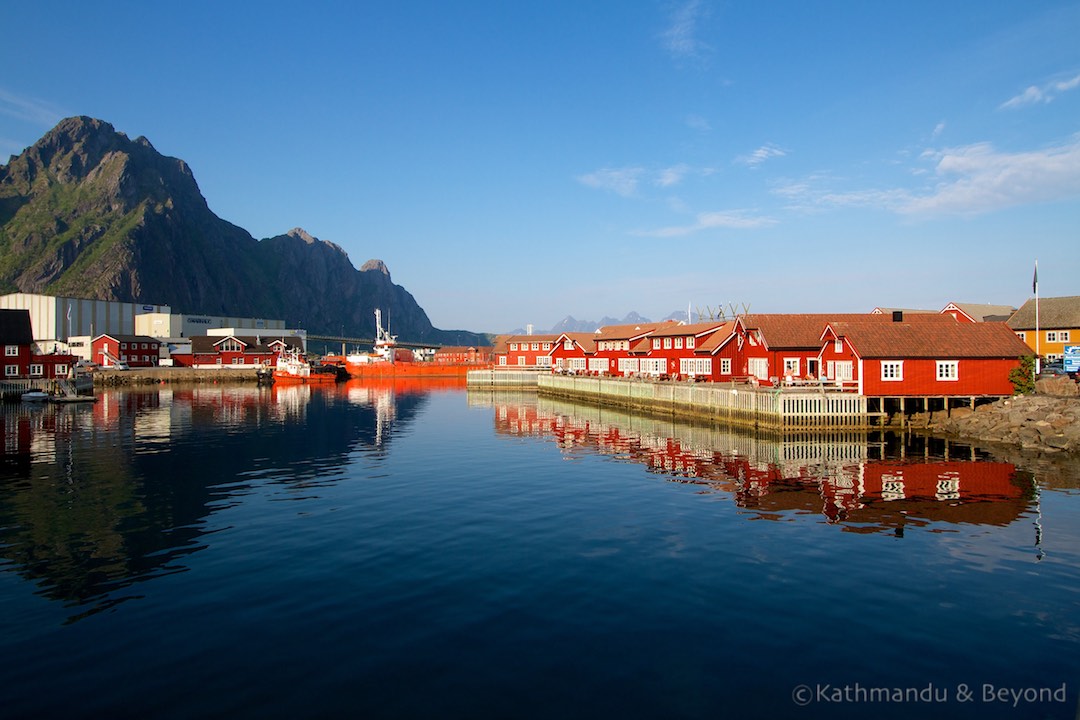 These and many more photographs of Norway can be found here.