Syria Travel Blog
Travel guides, itineraries, abandoned places, street art and off-the-beaten-path places in Syria
Hello and welcome to our Syria travel blog. You will find all our Syria blog posts in this section of our website.
Maybe you found our Syria travel blog because you are dreaming of a trip to Syria or perhaps you are just curious. Hopefully, the latter, because Syria isn't currently a safe tourist destination. Whatever the reason, we hope we can provide some inspiration for Syria.
Lucky Mark got to visit Syria several years ago, pre-conflict. We hope that one day, we'll have the opportunity to travel there together. In the meantime, Syria forms part of our 'Back in the Day' series of posts.
Browse all of our Syria blog posts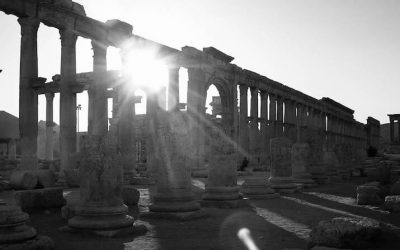 Photographs of pre-civil war Syria. In the autumn of 2005, six years before the start of the civil war, I spent ten days travelling around Syria.
If you enjoyed our Syria Travel Blog…
Subscribe to our newsletter to receive our latest blog posts as well as our latest news from the road less travelled…