Whilst not a patch on the volume, quality and diversity of street art found in Athens, Greece's second city, Thessaloniki has a good smattering of artwork and graffiti within a relatively small area.
Although we didn't really stumble across anything particularly outstanding, there were one or two good-quality pieces that caught my eye. Our visit to Thessaloniki was brief and didn't allow much time to dig too deeply in the street art scene there hence this post is very photo-based.
The locations of the street art we found in Thessaloniki are pinned on the map which you'll find at the bottom of this post.
In June 2017, a couple of months after our visit, Thessaloniki held a street art festival, and even though the biggest focus of the event seems to be music related it could be that since then, there are even more bits of street art and murals around the city, potentially by a wider range of international artists.
If you visit Thessaloniki, let us know what you think of the street art and if you find any new and interesting pieces…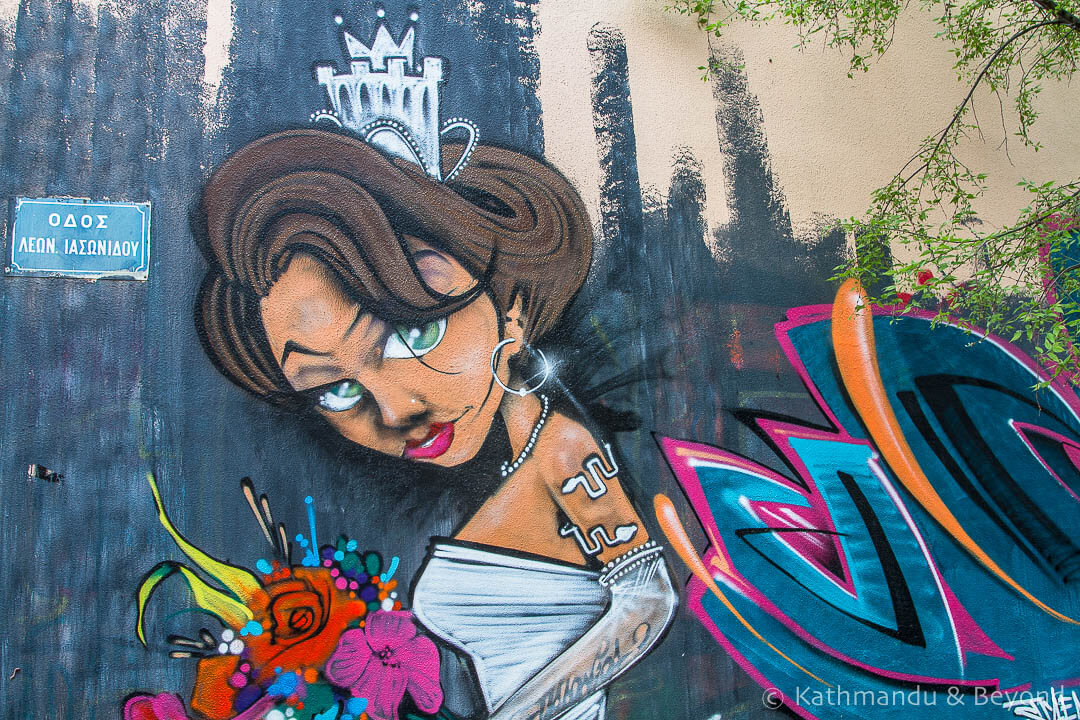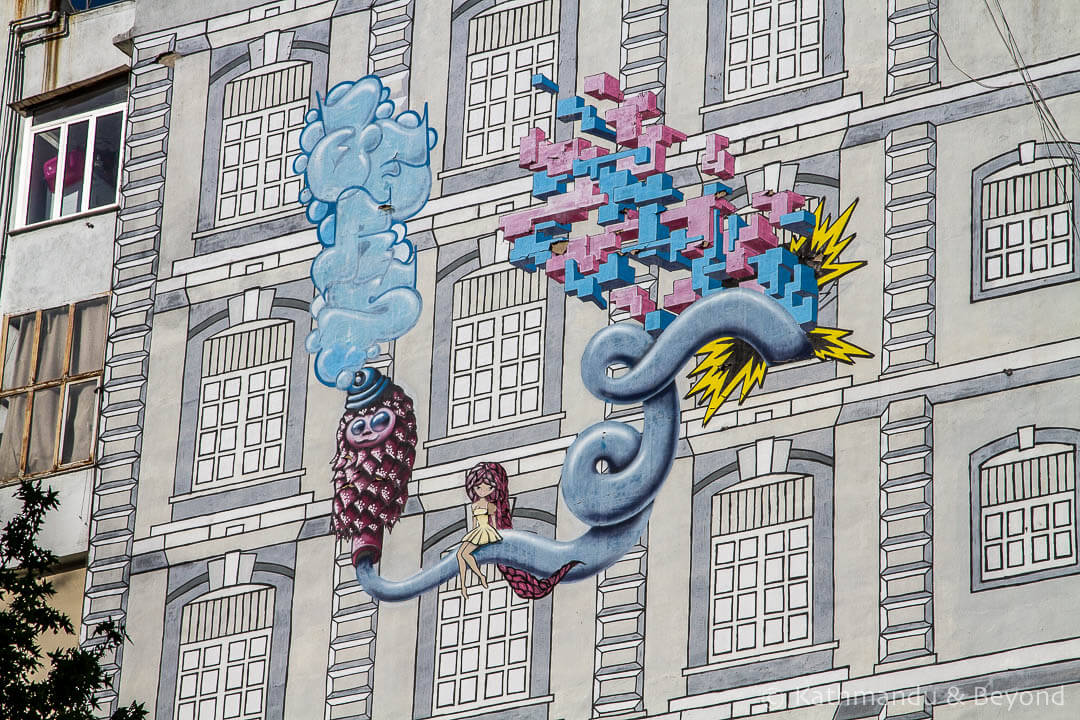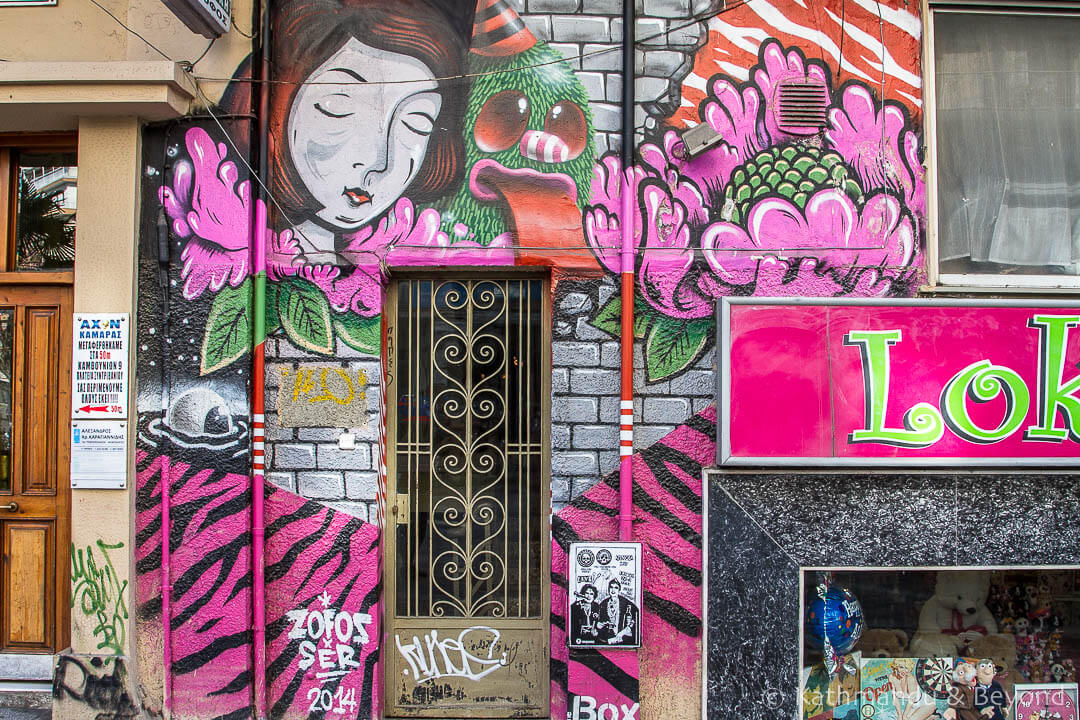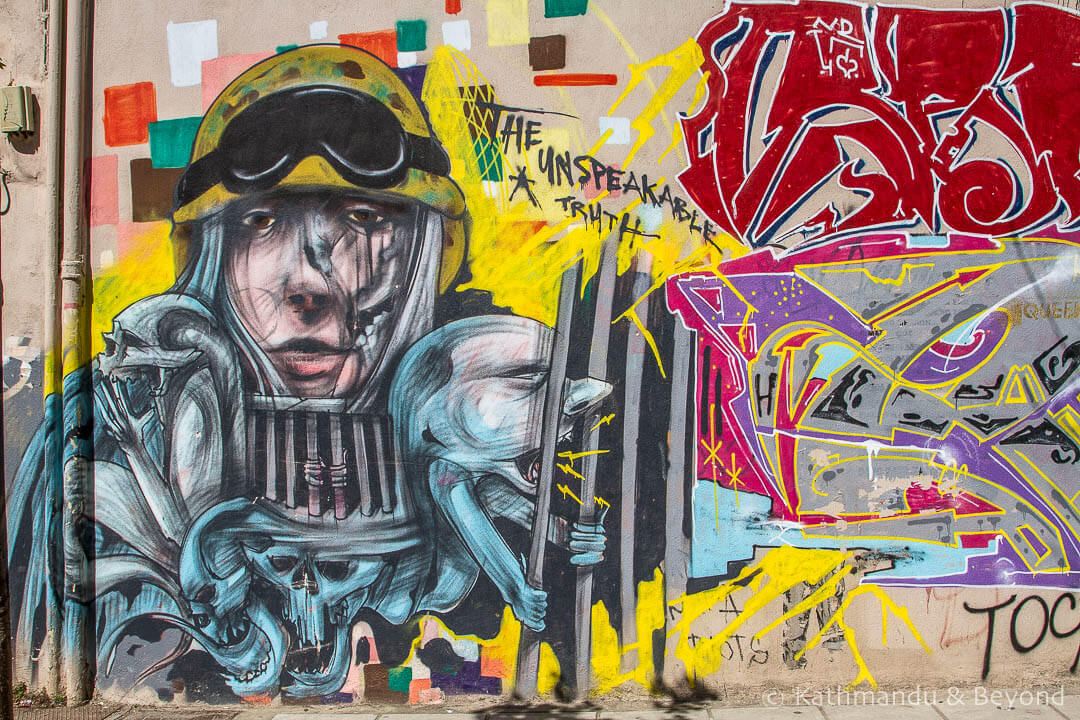 Having said that the street art offerings in Thessaloniki are a bit on the thin side, I did seem to end up with rather a lot of photos! It just goes to show how prolific the street art in Athens is (more on that soon).
More of Thessaloniki's street art …















Street art in Thessaloniki
As street art in any given location is ever-changing, it's best to just wander and see what you find. However, if you are interested, I've marked the locations of the street art featured in this post, on a map…
Are you a Street Art Geek? Follow our dedicated Instagram account and Facebook page…


---
---
IF YOU ENJOYED THIS POST WHY NOT PIN IT TO YOUR STREET ART OR TRAVEL BOARDS?



---
---