The Pyramid of Tirana, in Albania's capital, is one of the city's more unusual 'tourist attractions". Formerly known as the Enver Hoxha Museum, the building was designed by the dictator's daughter and son-in-law and completed in the late 1980s. It's been a convention centre, a military base for NATO, a museum and a nightclub in its time but nowadays it is covered in graffiti and in a sorry state of disrepair.
The Pyramid is often a source of debate and up until now, no decision has been made on whether it should be knocked down completely or restored to its former glory.
Update; In February 2021, work commenced on the reconstruction/rehabilitation of the Pyramid of Tirana. Preserving the original form of the building, the structure will become the centrepiece of a new youth-focused cultural hub for the city, which will contain workshops, studios and classrooms alongside a handful of cafes and restaurants. The project is being overseen by Dutch architectural firm MVRDV and, after completion, the Pyramid, as it will be named, will be run by the non-profit organisation TUMO Tirana which focuses on free technology and design-related education programmes for 12 to 18-year-olds.
The final photo was taken in June 2022 and shows the progress of the project so far.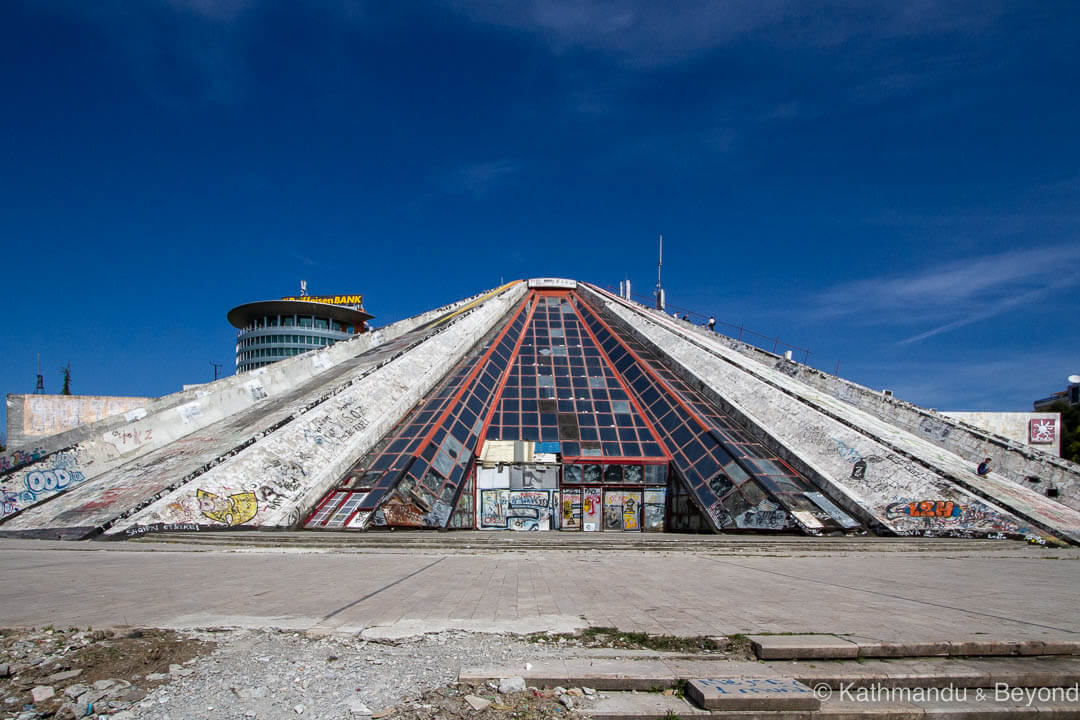 Graffiti artist at work at the Pyramid of Tirana …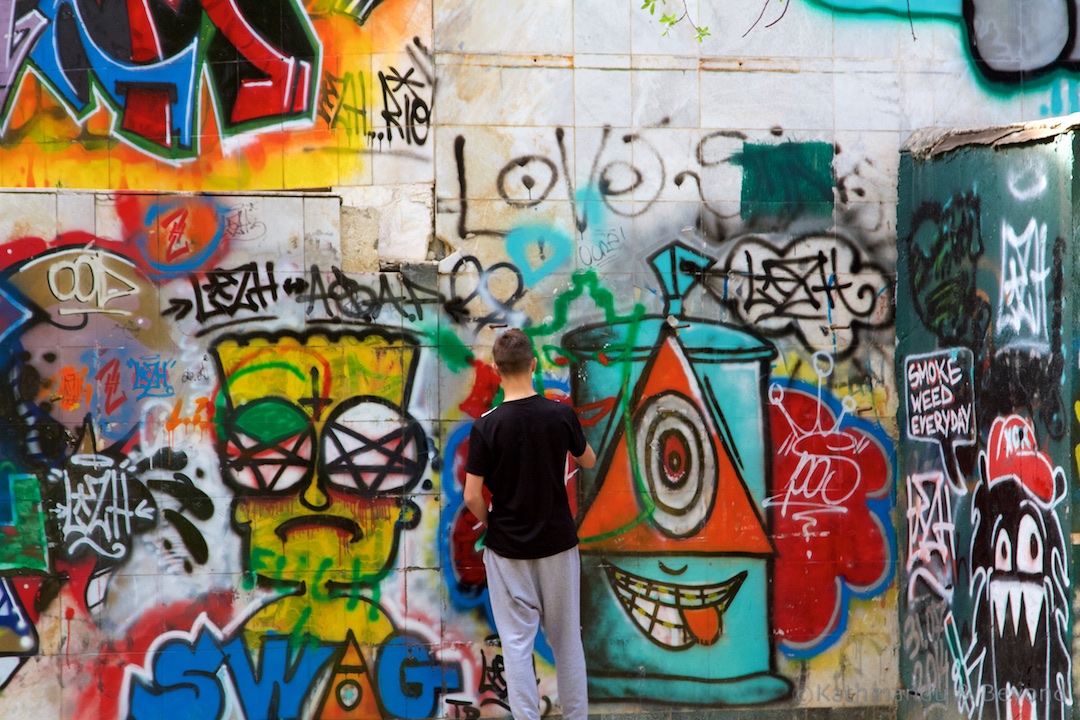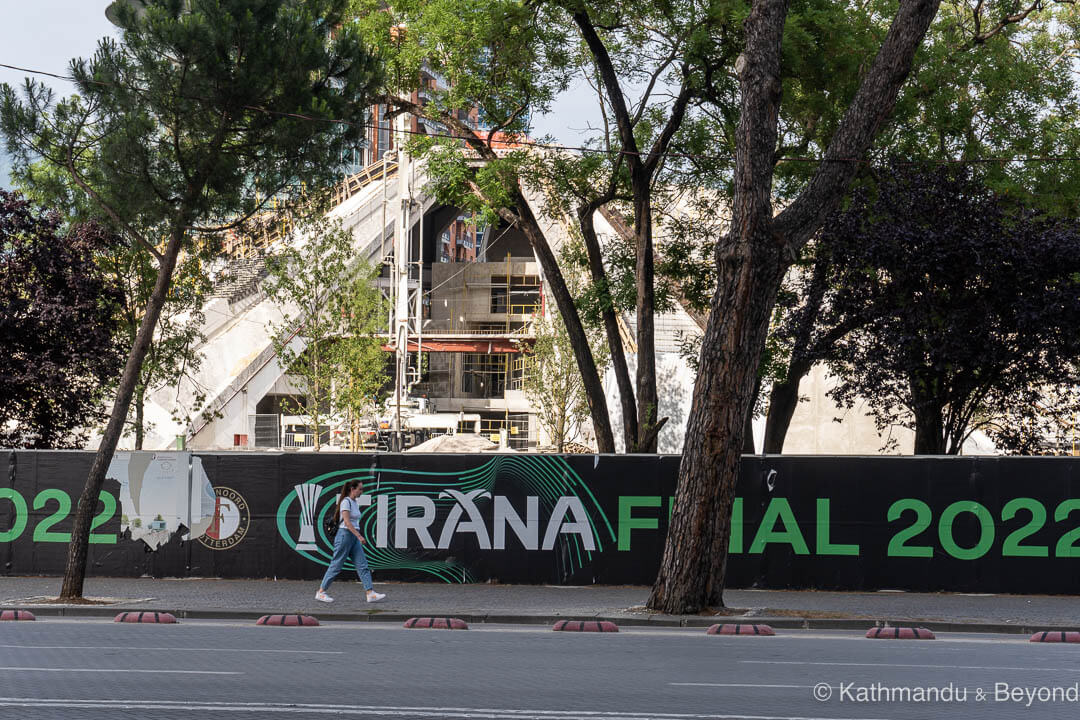 ---
Click here for more photographs of Albania
---