We didn't go to Zenica looking for street art but on our recent road trip around Bosnia & Herzegovina, we found ourselves spending a night in Zenica. It was simply a place to rest our heads, park the car and eat a huge plate of the small Balkan kebab-style sausages known as cevapi.
We hadn't planned any sightseeing – we didn't even know what there was to see in Zenica – but as we drove into town, a hulk of an apartment block came into sight. The sun was setting behind it, and smoke from the nearby steelworks created a shimmering pink hue. That was enough to tempt us into setting aside a morning for exploring Zenica.
I'm digressing slightly, but the point being is that's the reason we came across any street art at all in Zenica. Unfortunately, I don't know much about its origins or the artists but have decided to share it as a short photo essay rather than leave it to get lost on my hard drive.
All of the street art we found was in or close to the town centre – a couple of pieces were in Gradksi park and there's also a bit down by the walkway along the river, under the Jalijski most (bridge).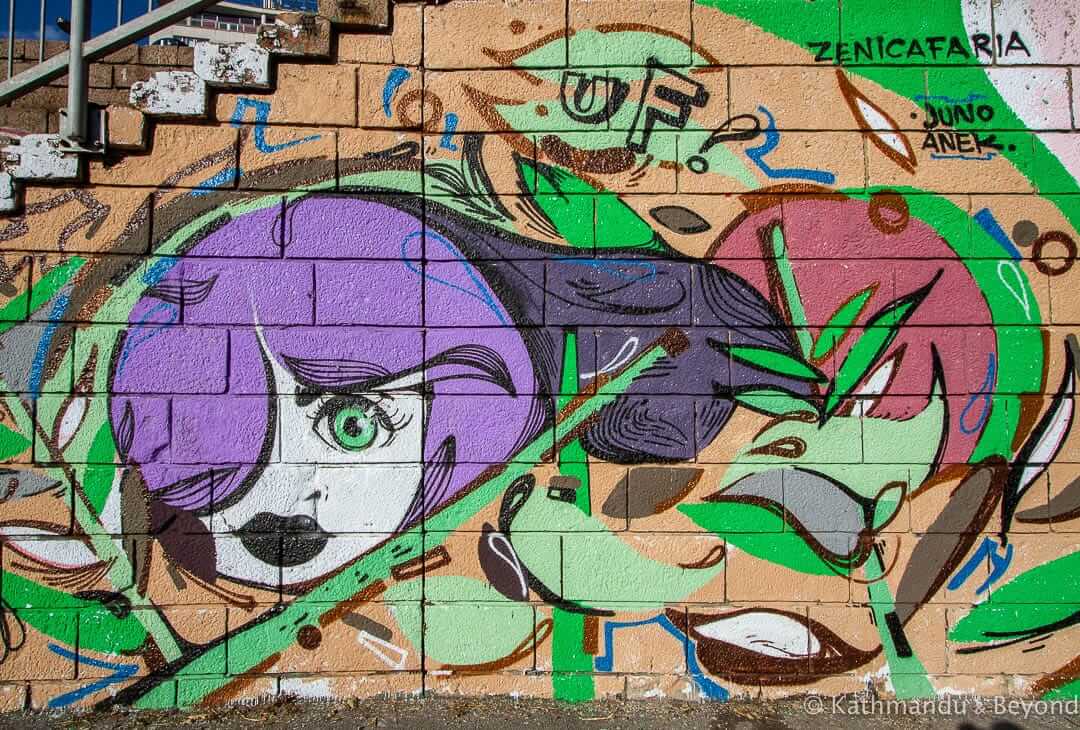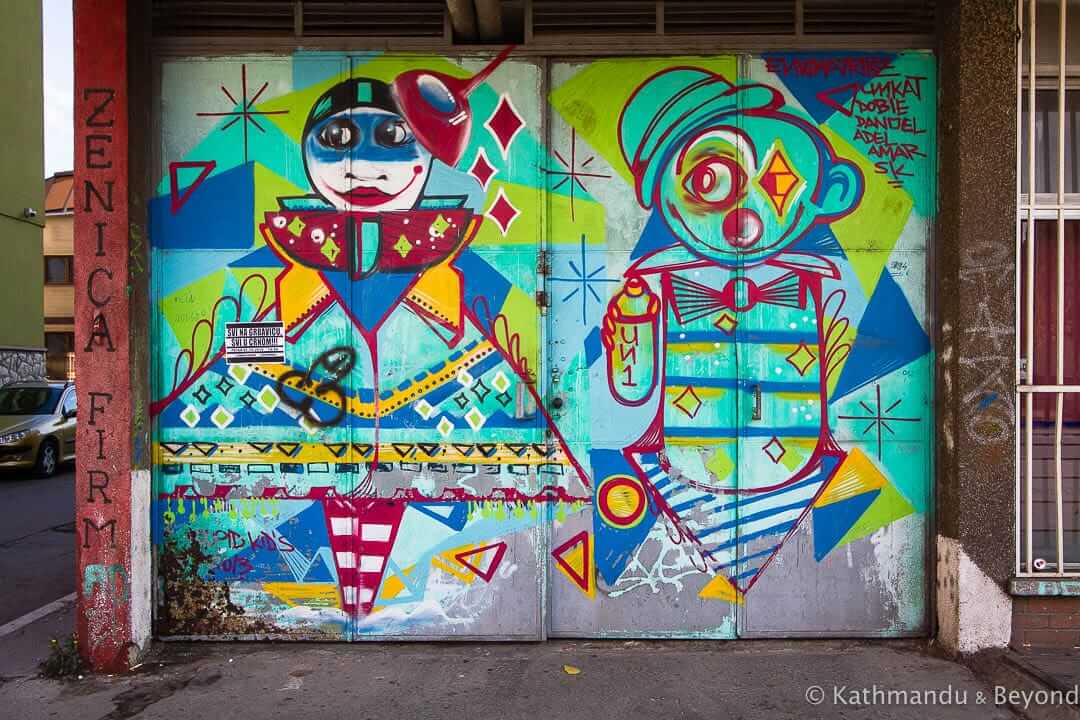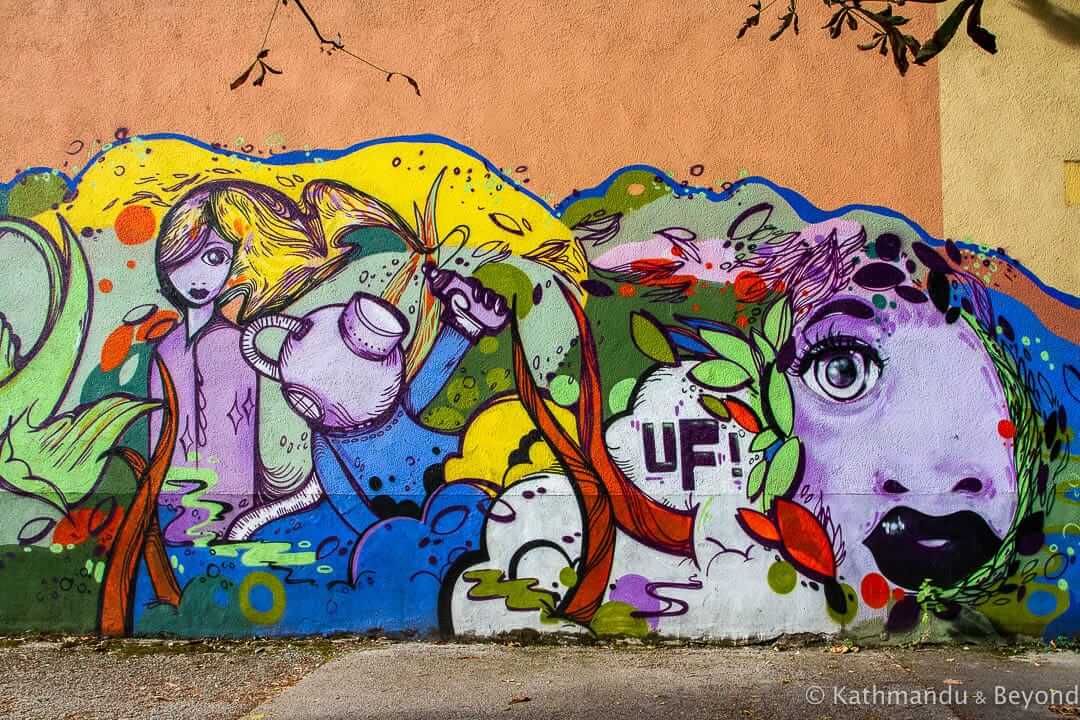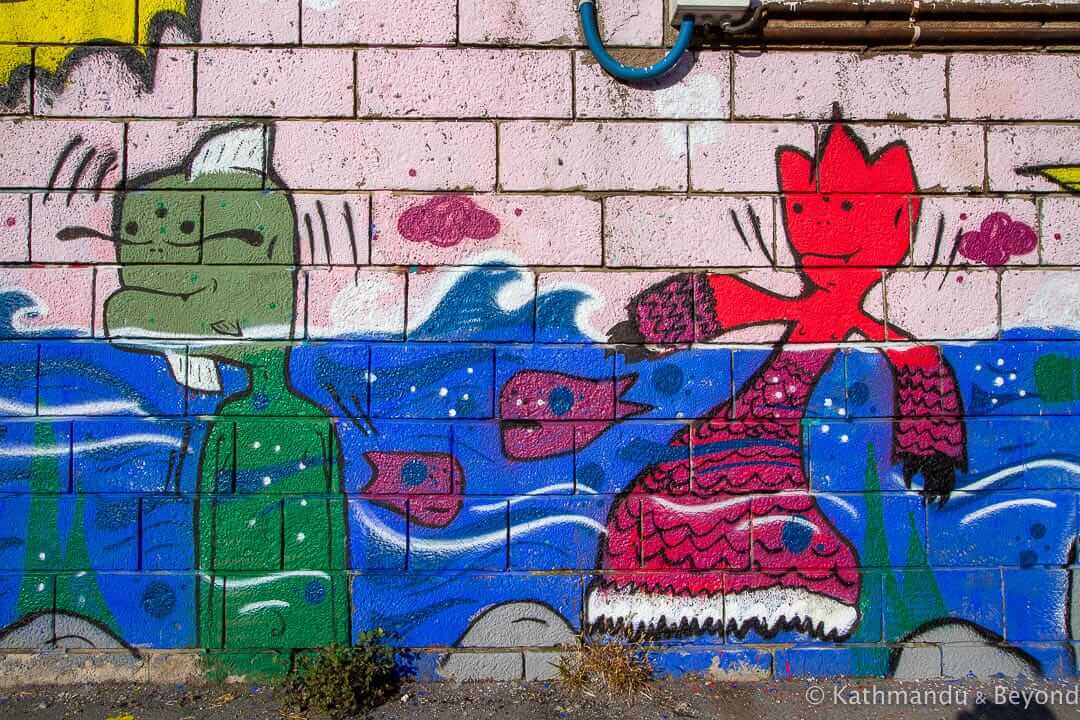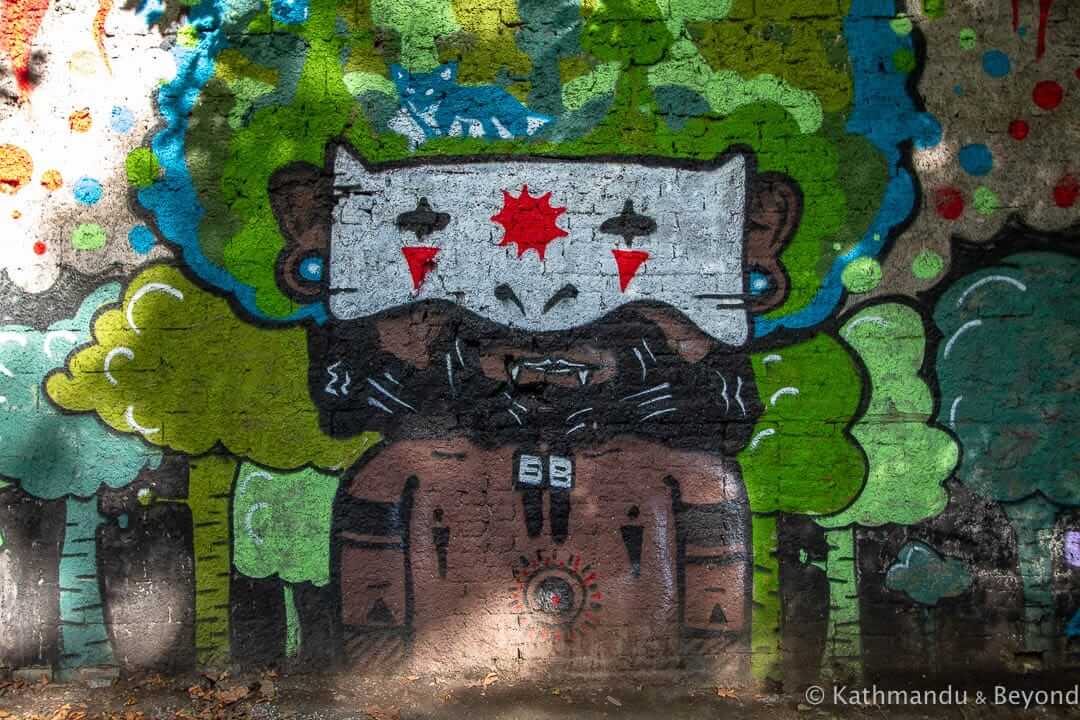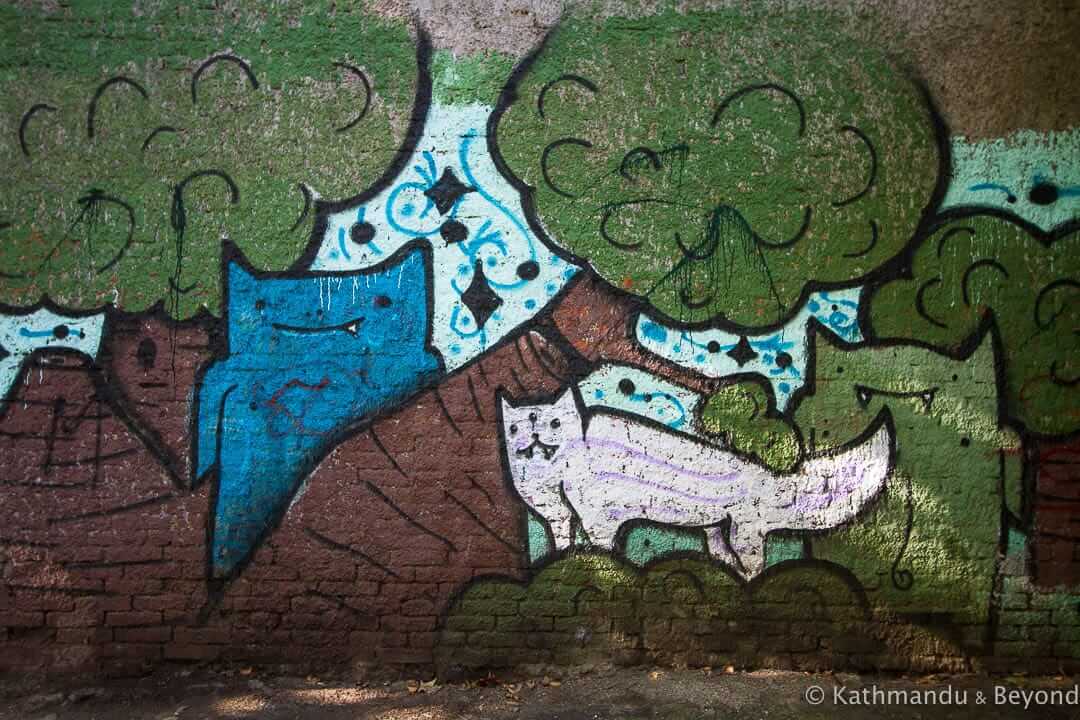 ---
---
PIN SOME ZENICA STREET ART…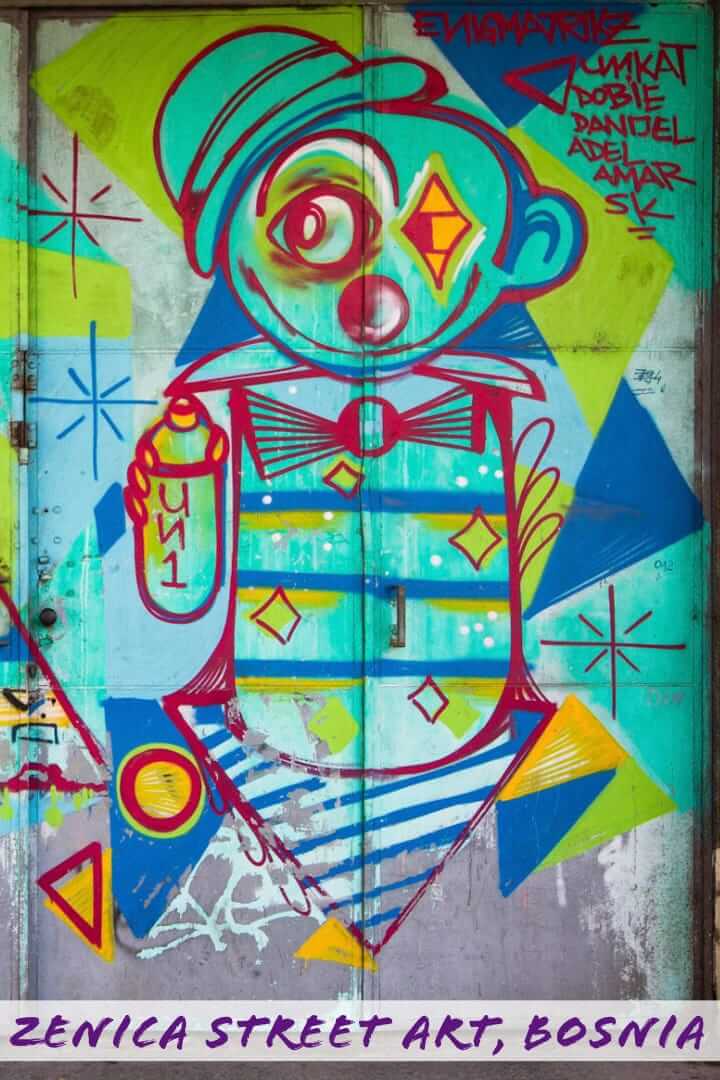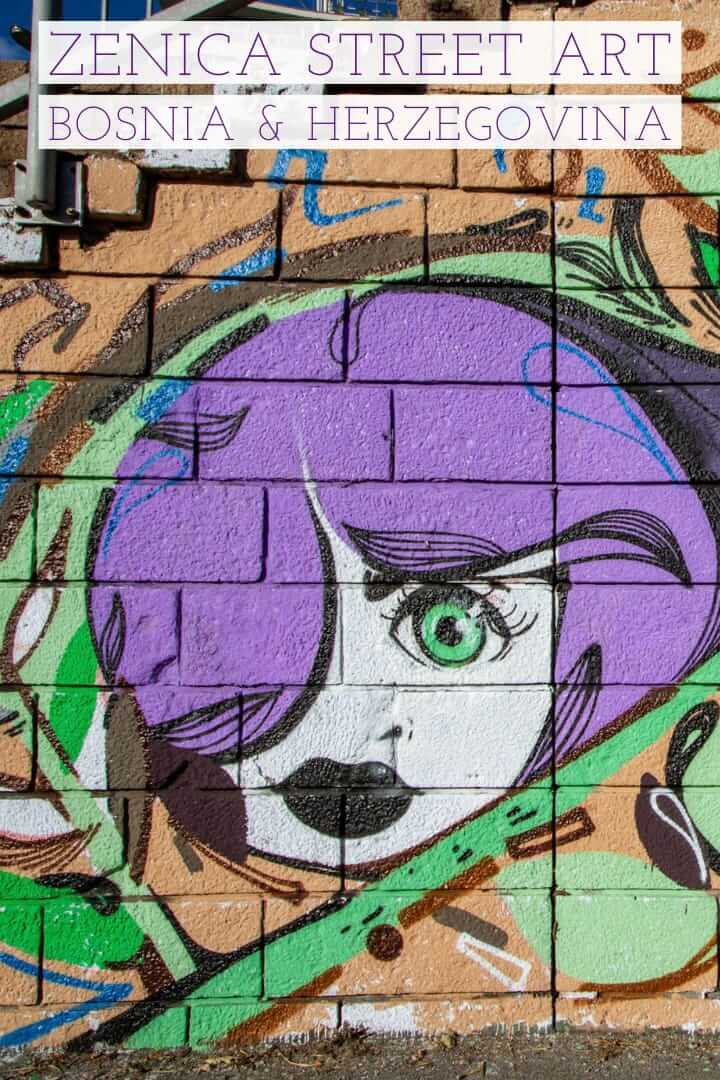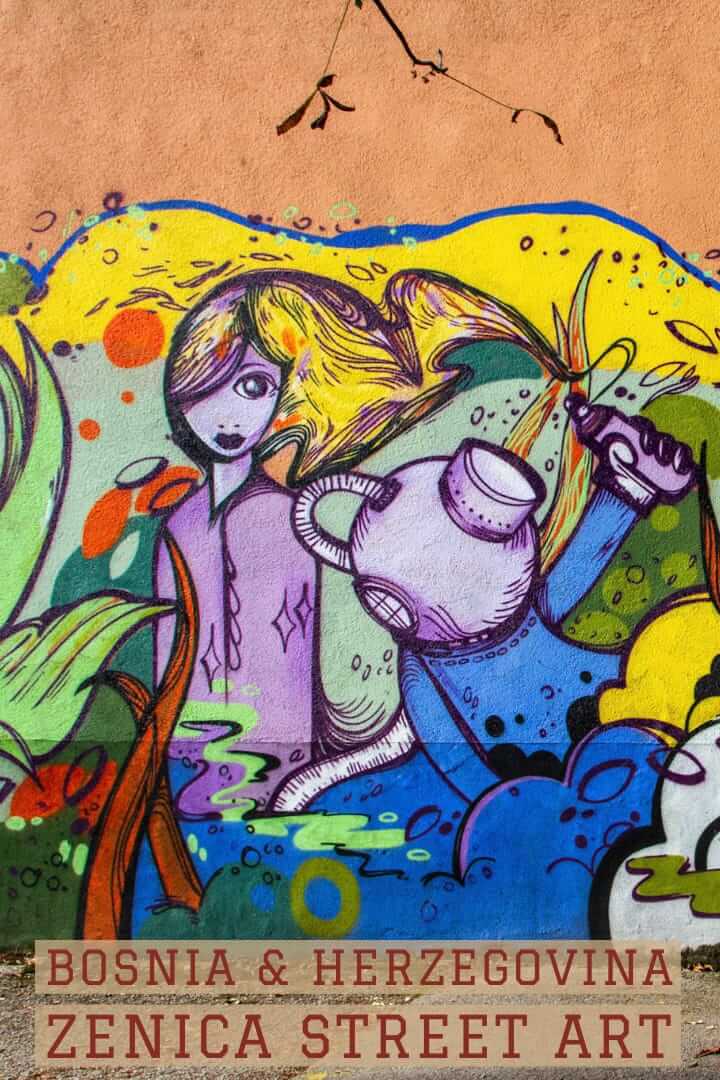 ---
---