I've had it in the back of my mind that I should write about our impressions of Albania for a while now. Whenever I open our list of countries we have visited or look at photos on our hard drive in order to get some inspiration for the next blog post, Albania is always top of the pile. We haven't been to Afghanistan yet, the only country to top Albania alphabetically, but we've seen enough of this tiny Balkan country to form an opinion so it seemed the obvious place to write about next.
We arrived in the north of Albania from Montenegro in mid-March 2015 without any preconceptions about the country. Actually, that's not completely accurate. We had a plan of where we wanted to go and what we wanted to see but we knew very little about the country itself. My knowledge of Albania extended to knowing that Tirana was the capital, the country was closed and ruled by a dictator for many years (although I didn't know his name prior to our visit) and that Norman Wisdom was once as famous in Albania as he was in England (*).
(*) Norman Wisdom was an English actor and comedian, who was at his peak in the 1950s and 60s. He became a cult figure in Albania because he was one of the very few Western actors whose films were permitted to be screened by Enver Hoxha, the Albanian dictator I mentioned above. Wisdom visited Albania on a couple of occasions and was received by rapturous fans and he even overshadowed David Beckham on one occasion when, in 2001, he made an appearance at a training ground during an Albania – England football match.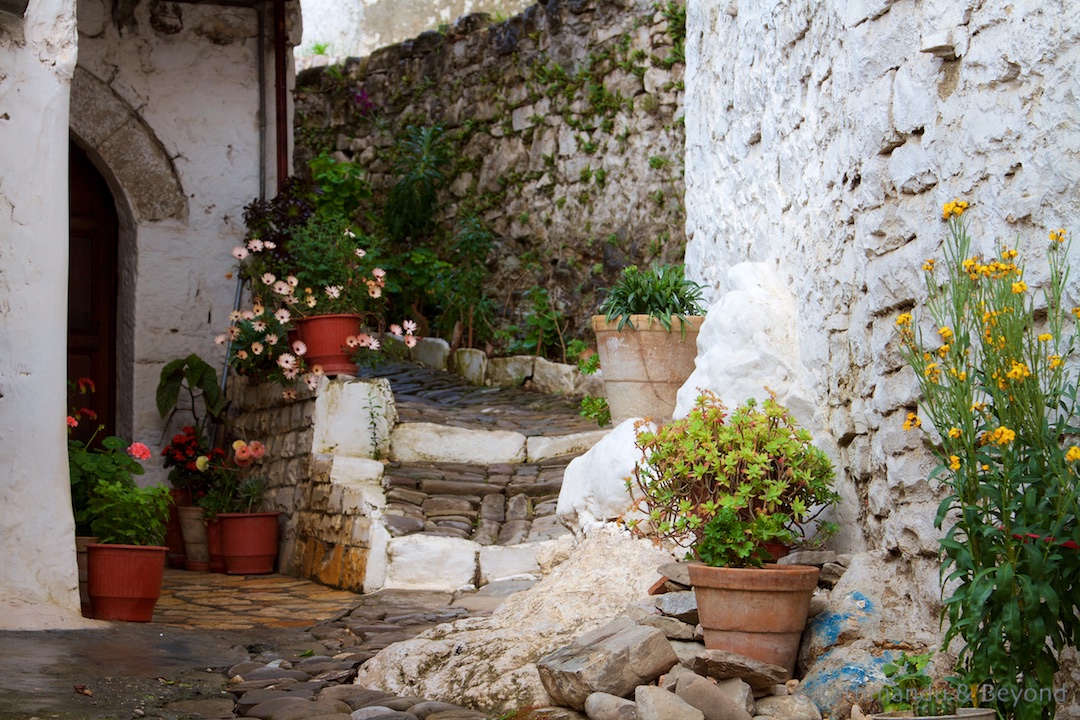 Mangalem Quarter, Berat
We began our travels through Albania in Shkoder (sometimes called Shkodra) and moved on to Tirana before leaving for a few weeks to travel through Kosovo and Macedonia. We re-entered Albania in the south of the country and made our way first to Berat before heading further south to Gjirokastra and eventually onto Saranda. From Saranda, we took a ferry to the Greek island of Corfu. We spent about two weeks in Albania in total and, overall, we were pleased with our first-time visitor's itinerary.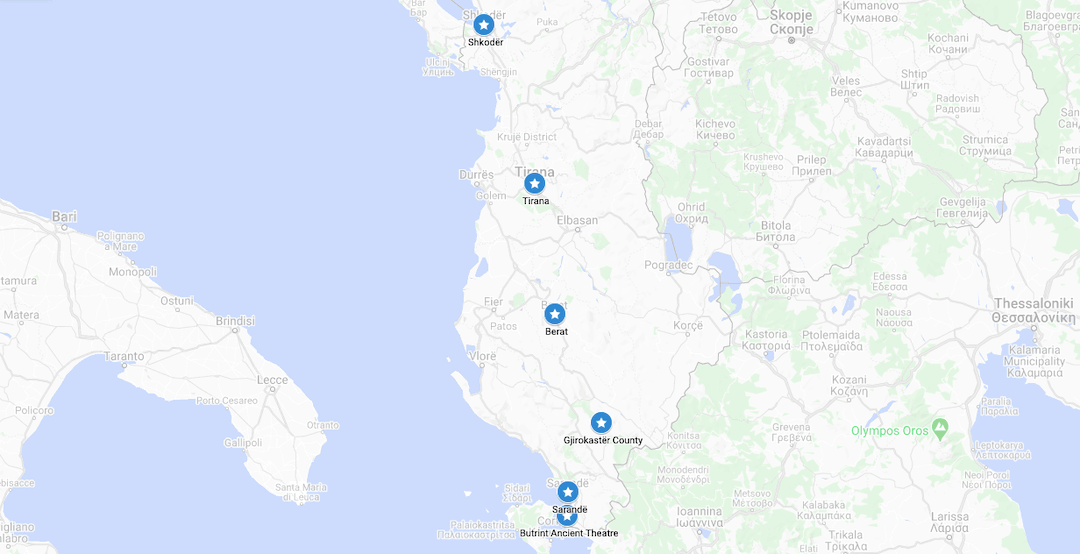 So, what did we miss out on? We didn't get to Lake Koman and the far north, where you can take a very scenic ferry ride and do some hiking, plus we didn't really do the coast justice. For both regions, it was a bit too early in the year to visit weather-wise. But, apart from that, we felt that we saw the country's highlights.
And what highlights they were! Southern Europe, in general, is a superb part of the world but there was something about Albania that caught our imagination. I can't put my finger on what it was exactly but I guess that really doesn't matter? Both Kirsty and I had a good feeling about Albania as soon as we crossed the border from Montenegro and it remained with us right up until we departed for Corfu.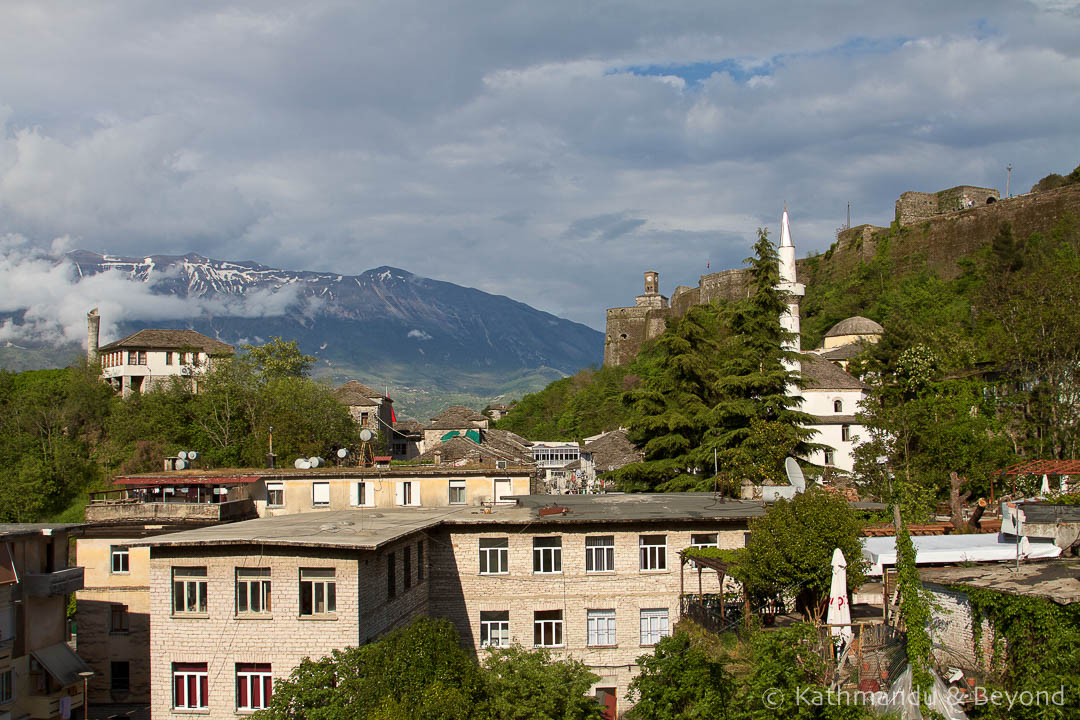 Gjirokastra
The Albanians themselves certainly had a lot to do with our positive experience. From the bubbly landlady at our Pension in Gjirokastra who got us drunk on some local fire water just before bed because we had a bit of a cold and she promised us it would help (it did a bit!), to the waiter we met on the ferry from Saranda to Corfu Town who told us hilarious stories about British people he had got to know in one of the island's resort hotels (*). I've got many more instances along the same lines but in short, Albanians are very nice, friendly people who will go out of their way to make you feel welcome.
(*) Corfu is a popular summer holiday destination for the British.
What's more, for a country of its size, it sure does pack a punch when it comes to great things to see and do.
We spent our first two nights in the medium-sized city of, having caught a furgon (private, fixed-route minivan) from Ulcinj, in southern Montenegro. Shkoder is one of the oldest cities in Europe and a good place to start our travels around Albania. The centre of the city was easy to navigate on foot and the huge Rozafa Fortress, on the outskirts of the city, commanded some fine views of the surrounding countryside. We also enjoyed people-watching and sampling the local brews on Rruga Kole Idromeno, Shkoder's pedestrianised thoroughfare.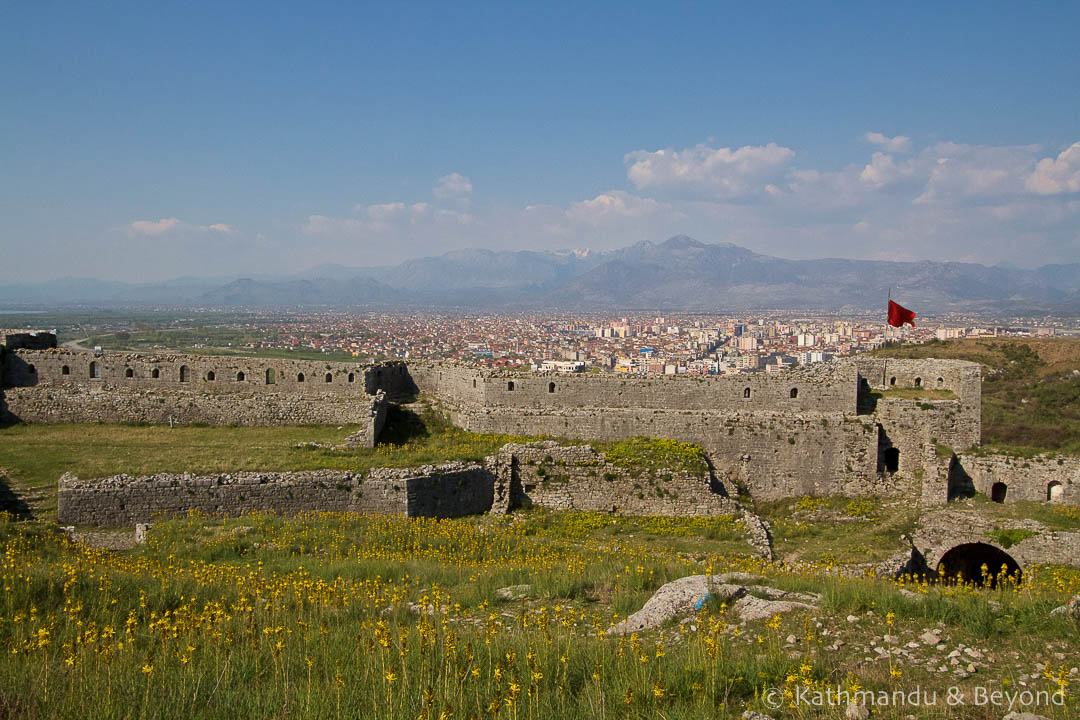 Rozafa Fortress, Shkoder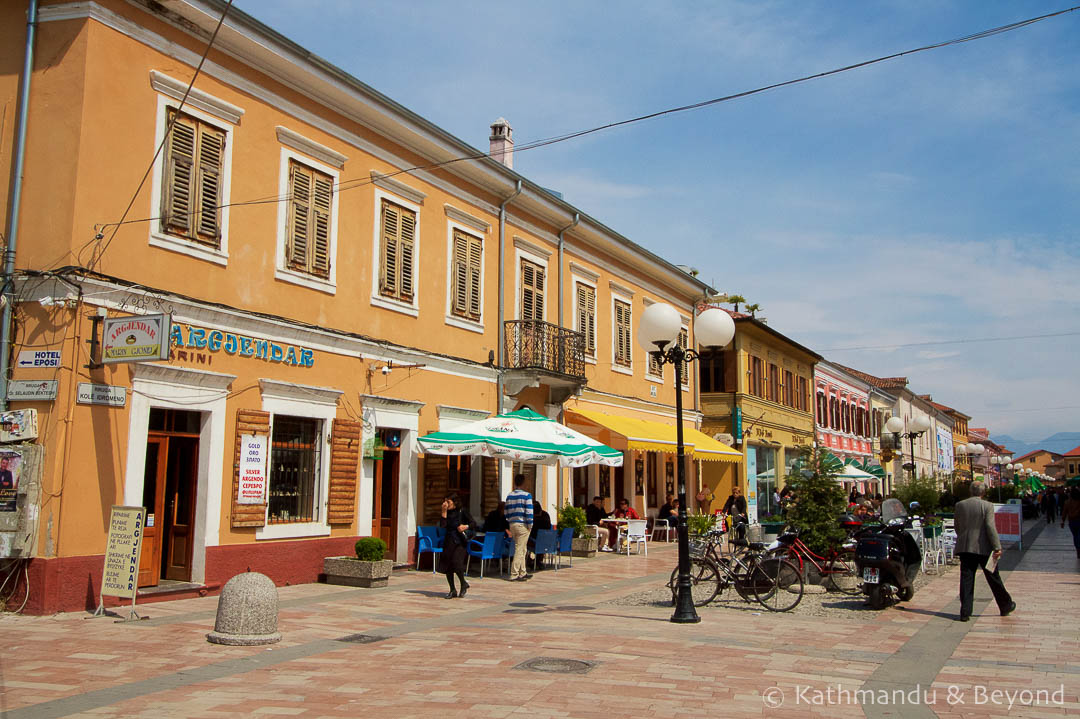 Rruga Kole Idromeno, Shkoder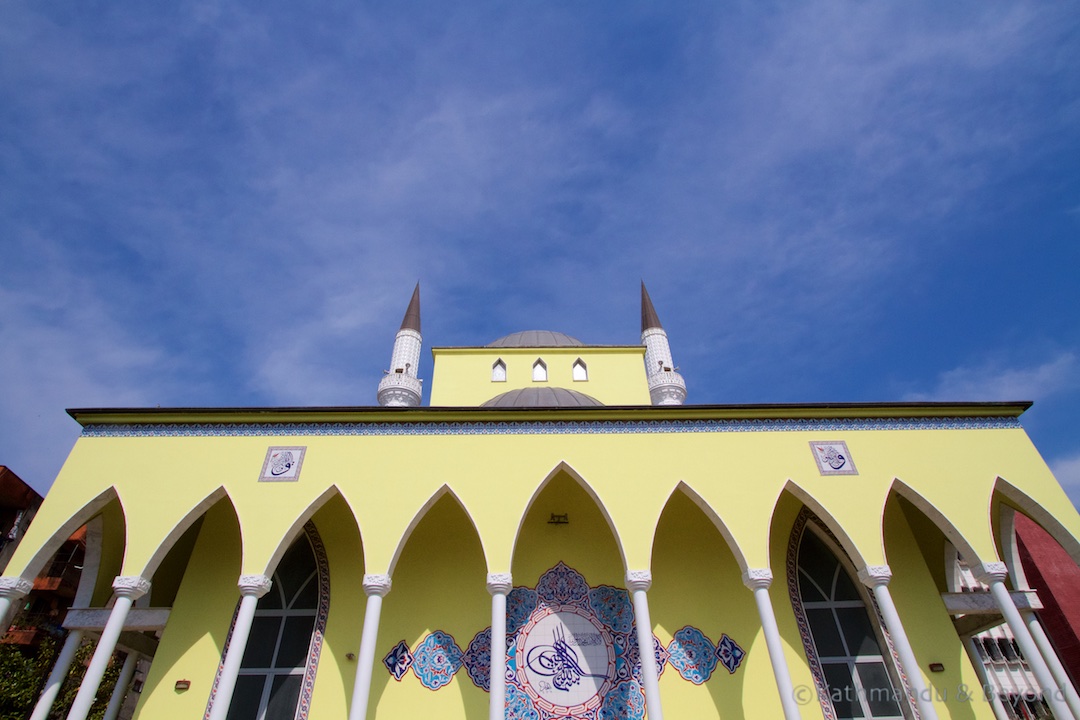 Parruces Mosque, Shkoder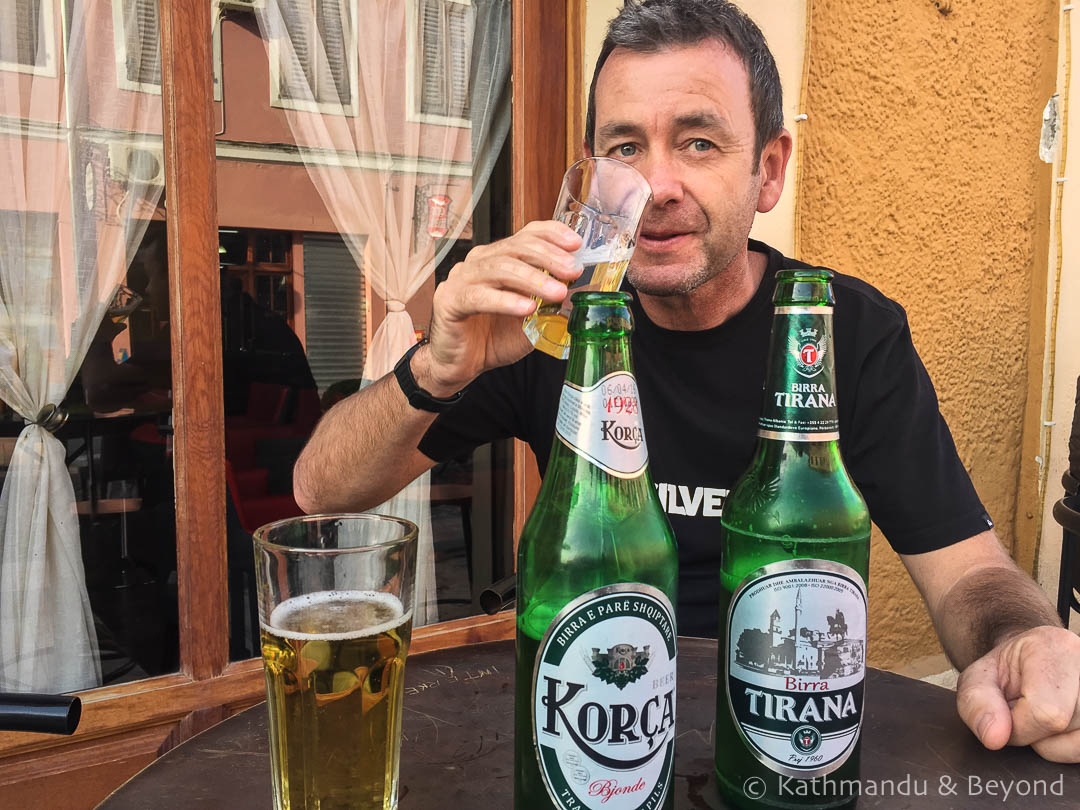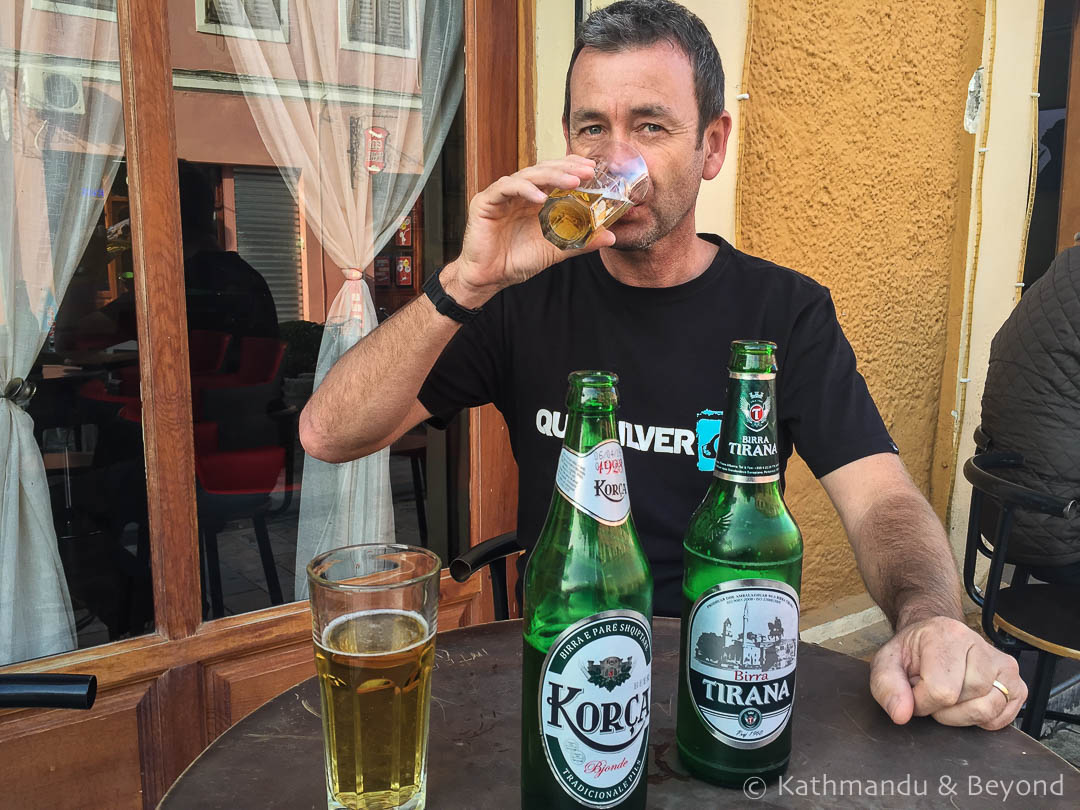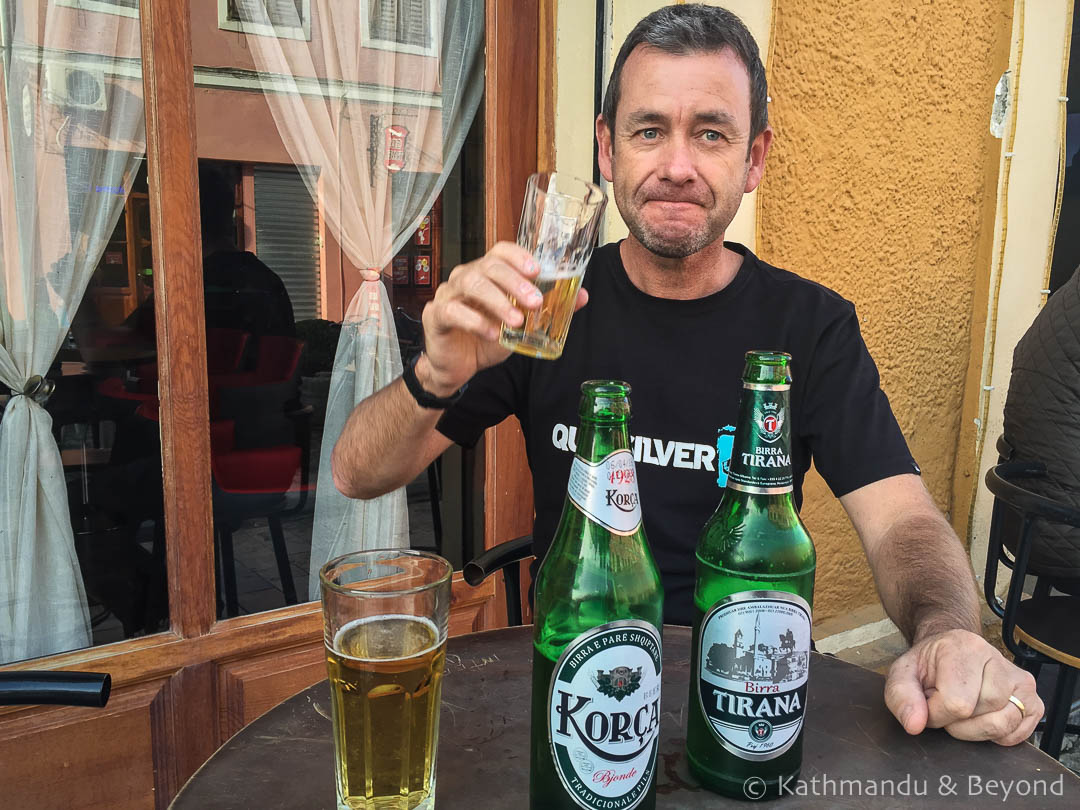 All in the name of research in Shkoder …
If you are entering Albania from southern Montenegro, or vice versa, we would recommend a night or two in what is considered to be the capital of Albanian culture.
From Shkoder we travelled to the real capital, Tirana. As you would expect, this was by far the largest city we visited in Albania but it was still small when compared to other European capitals and easy to find your way around.
Tirana is a walkable city and we spent a couple of days taking in the city's sights. Skanderbeg Square is the centre of the city and the best place to start. Here you will find the National Museum of History and the National Theatre of Opera and Ballet (both imposing, communist-era buildings), Et'hem Bey Mosque and the Clock Tower of Tirana. But for us, Tirana's most interesting sights were away from the square.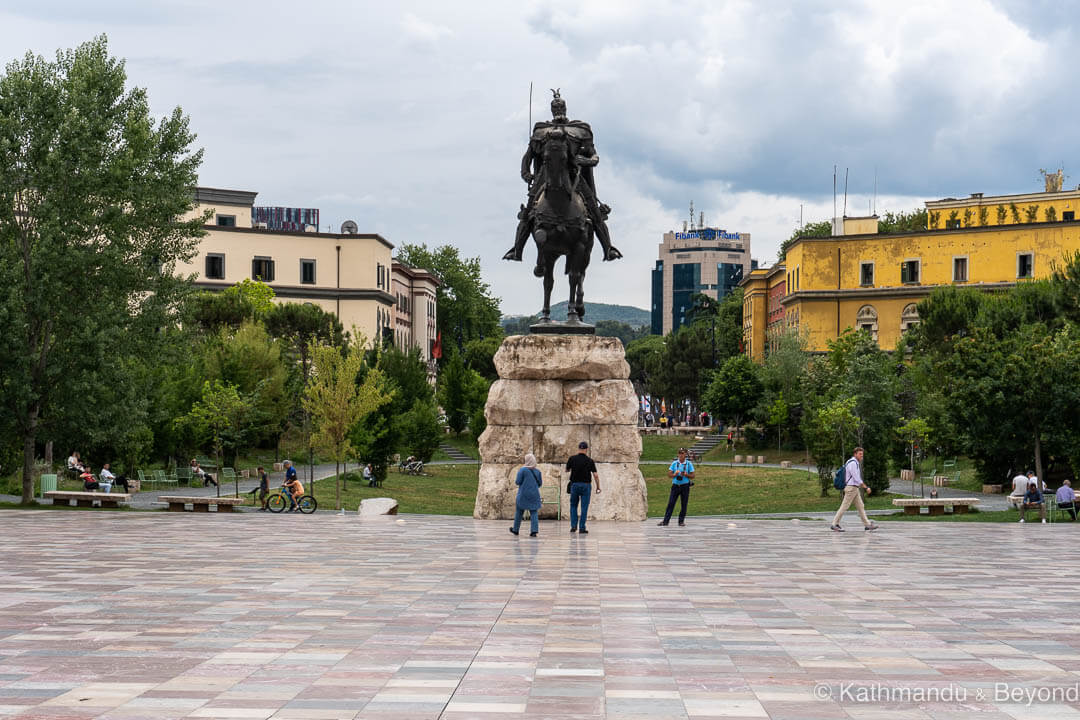 Skanderbeg Square, Tirana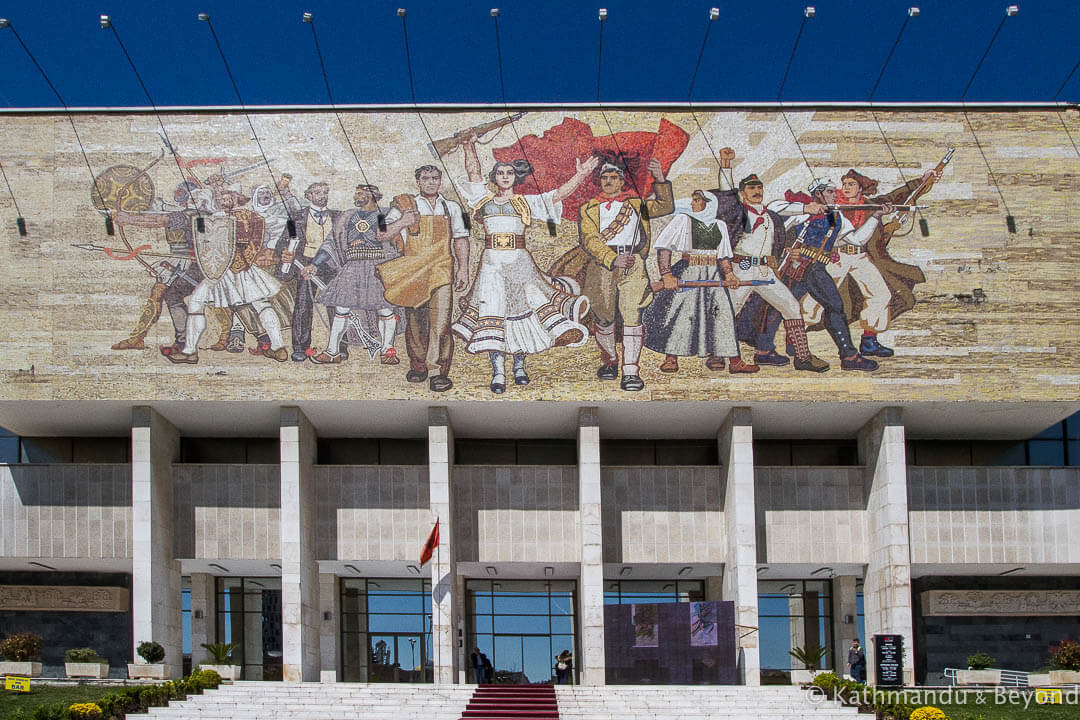 National Museum of History Skanderbeg Square, Tirana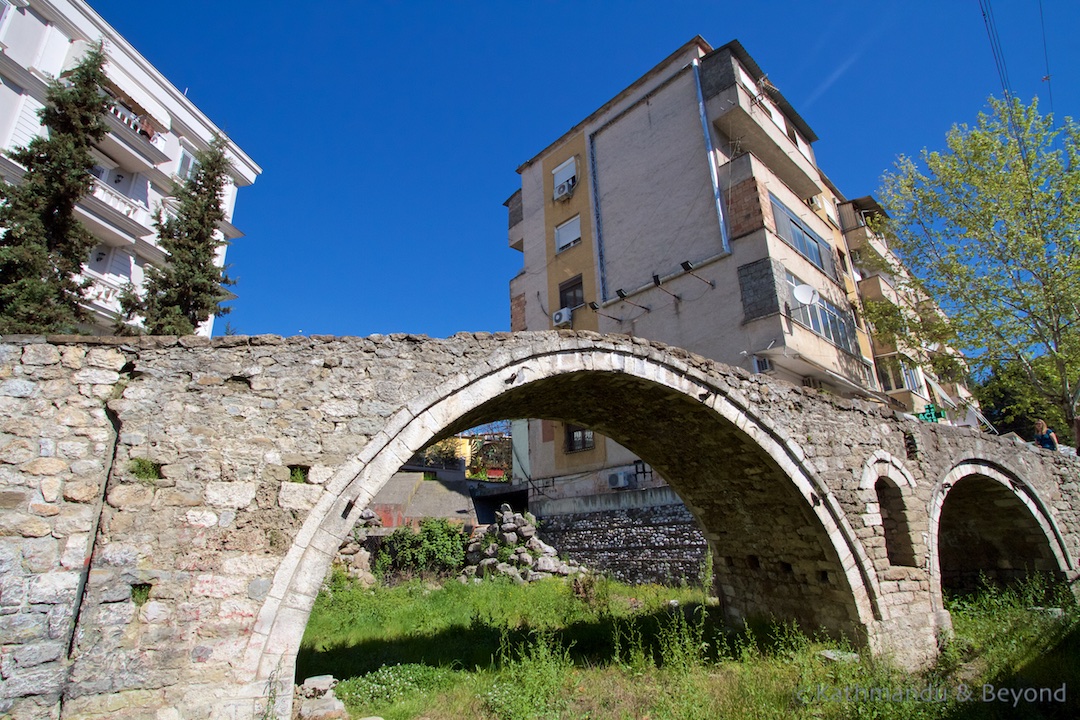 Tanners' Bridge Tirana 
The National Art Gallery is about 200 metres directly south of Skanderbeg Square and in a small lot around the back of the museum, you will find quite a number of statues (including Lenin, Stalin etc.) dating back to the time of Hoxha and the communist regime. The statues were all toppled during the time of independence (early 1990s) and I guess the authorities don't really know what to do with them. What is clear, however, is that the museum authorities don't want you getting close to them or photographing them. You can see them from a distance down a side entrance to the museum but a security guard stops you from venturing further.
This is not the case with the city's most prominent reminder of the Hoxha regime. Not far from the National Art Gallery, the Pyramid is often a source of debate among Tirana's residents as to whether it should it be knocked down or restored to its former glory. Designed by the dictator's daughter and son-in-law, the Pyramid has been a convention centre, a military base for NATO, and a nightclub in its time but nowadays it is covered in graffiti and used as a playground for adolescent kids.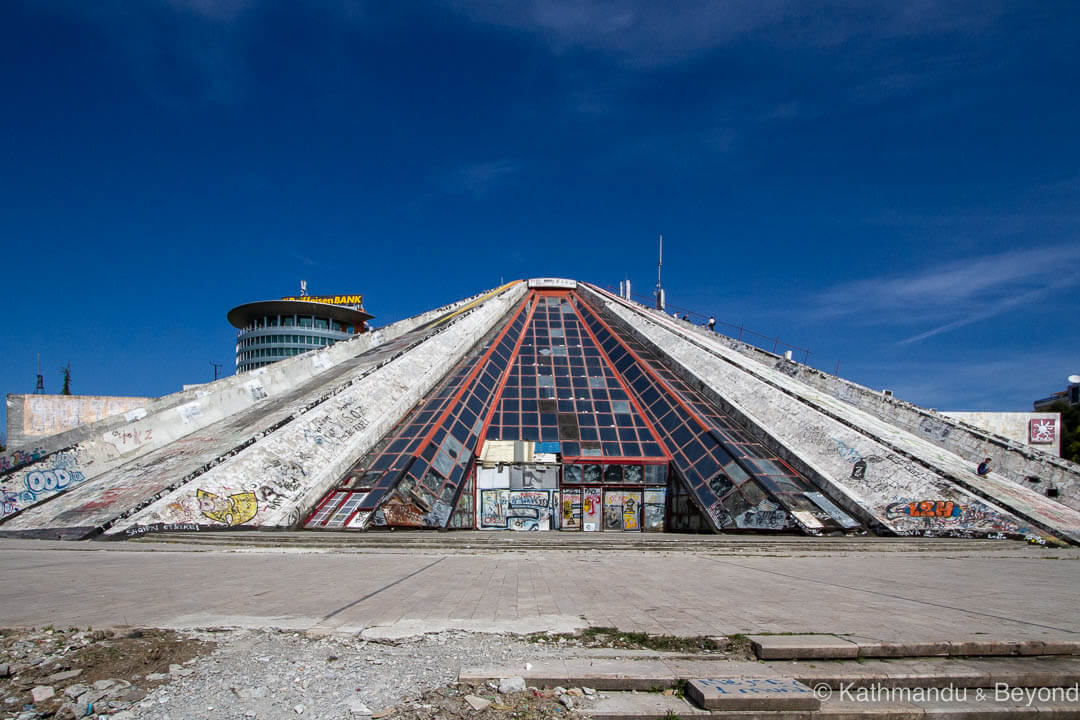 The Pyramid, Tirana
We also tracked down Enver Hoxha's former residence, a surprisingly moderate affair, which is located in the now-fashionable Blloku district of the city. Blloku was only open to the general public in 1991 and prior to this was reserved for the party elite.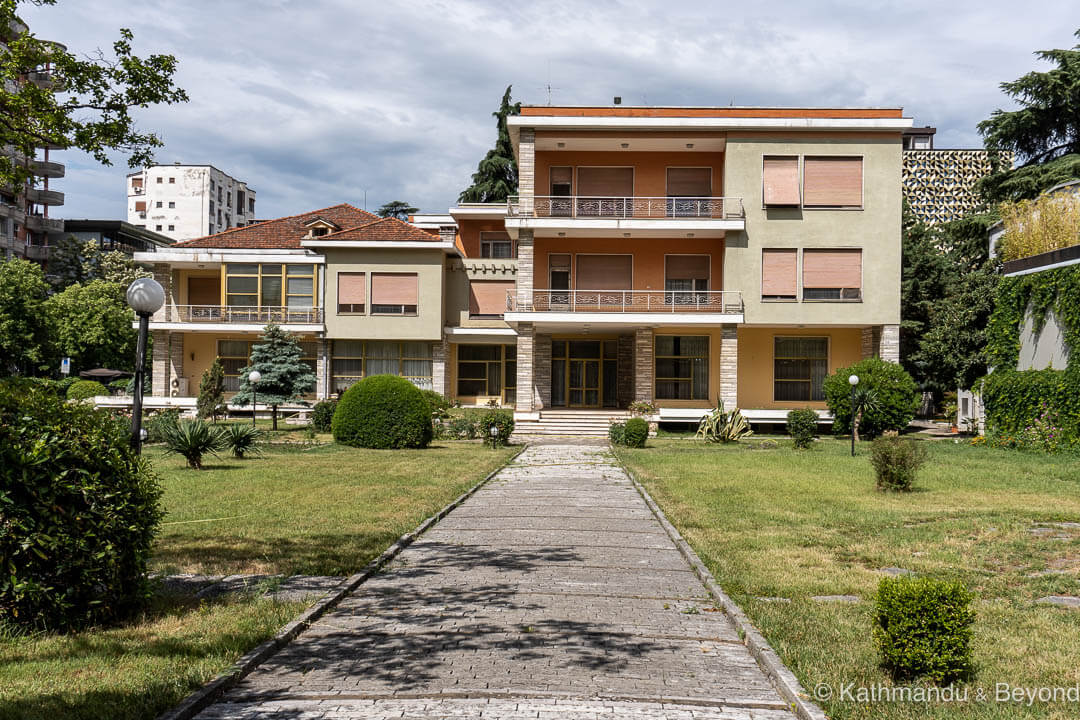 Former residence of Enver Hoxha Blloku District, Tirana
Pazari i Ri (New Marketplace) is also a fun place to explore and nearby you will find plenty of colourfully-painted apartment blocks. Strangely, these splashes of colour, which you can spot in quite a few locations around the city, also dates back to the time of Hoxha when Albania would have been all but closed to the outside world.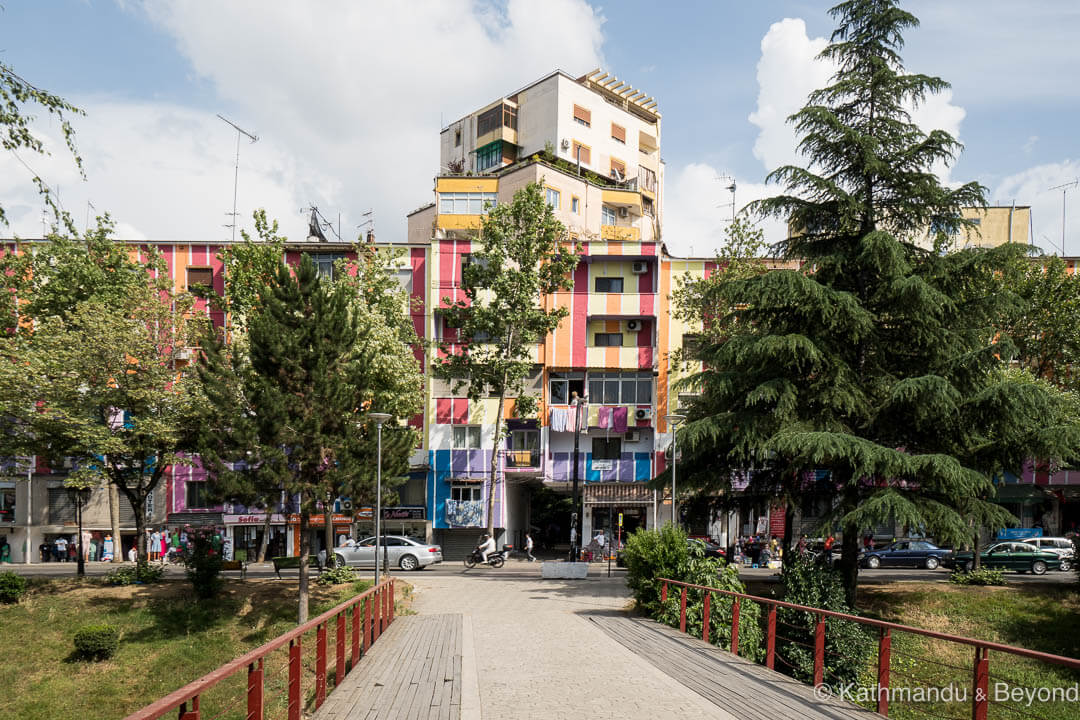 Tirana
The final thing we did in Tirana, was traipse out to the Martyrs' Cemetery to see the Mother Albania statue. The cemetery is 3.5km from the centre of the city and getting there didn't quite go according to plan. Our Lonely Planet guidebook said to take any city bus heading up Rruga Elbasanit. We did exactly that and ended up in the middle of nowhere. After quite a bit of walking, we did eventually find the cemetery but we also couldn't work out how to return to the city centre on public transport and so ended up walking back.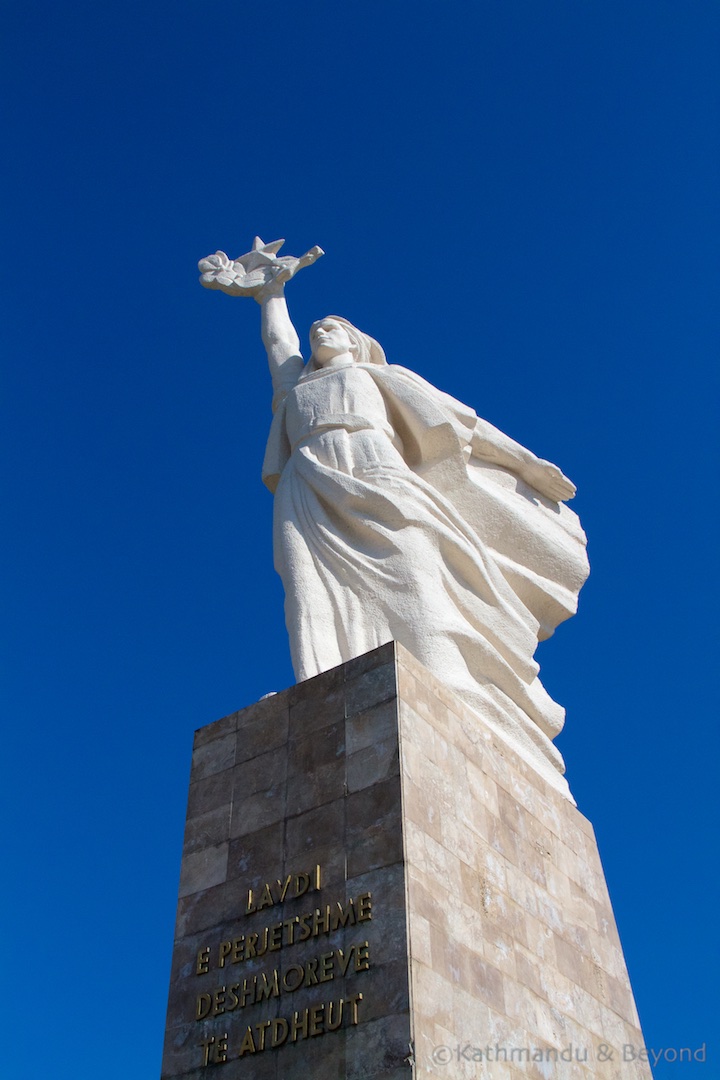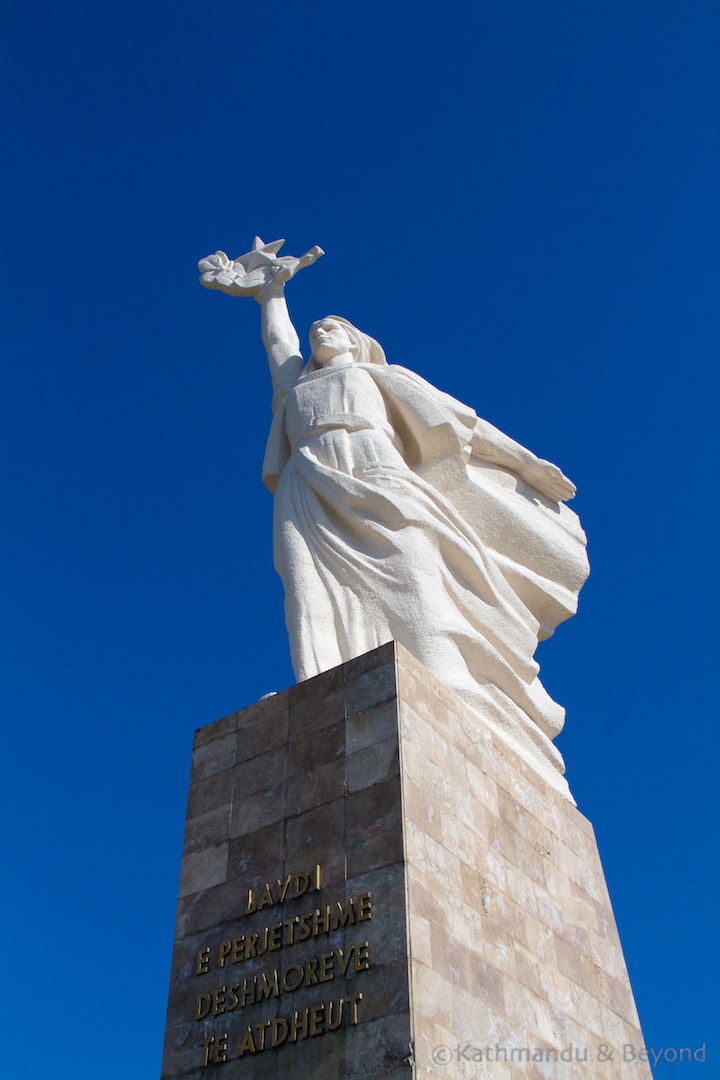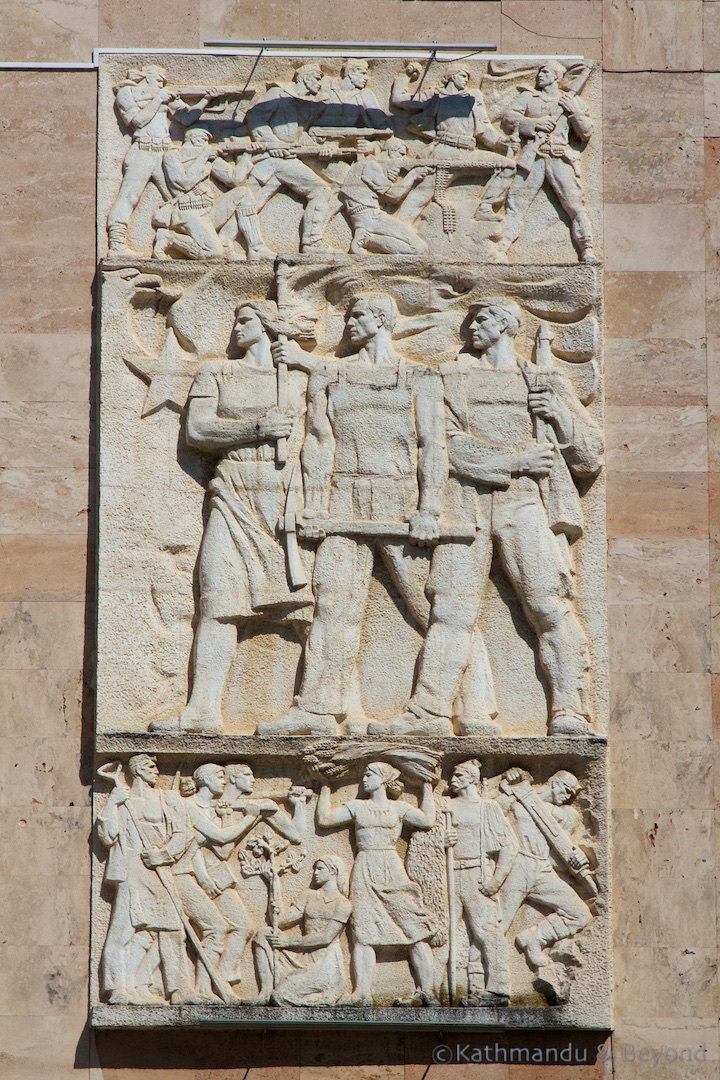 Mother Albania, Tirana (left) and socialist-era relief, Tirana (right)
Tirana wasn't our favourite place in Albania but it was one of the most interesting and worth a couple of days of exploration. Our two favourite places, and unquestionably the highlights of our time in Albania, were both in the south and part of our second visit to the country, after returning from Kosovo and Macedonia.
Berat is a bit scruffy around the edges but this UNESCO World-heritage-listed city has an incredible hilltop fortress neighbourhood (called the Kalasa) which is still lived in, as well as a superb old town, the Mangalem quarter, at ground level. It won't actually take you long to see the sights but Berat is all about walking around, getting lost and stopping for a coffee or a beer every now and then. It's a gorgeous city that also happens to be one of the oldest continuously inhabited places in the world. When you lay eyes on the whitewashed Ottoman houses for the first time, it's easy to see why Berat is nicknamed the town of a thousand windows. We fell for Berat big time and spent three nights there without getting bored. The only letdown was the lack of decent restaurants. We lived on pizza and kebabs for most of the time until our final night when, as per Sod's law, we found an excellent and cheap restaurant serving Albanian fare not far from where the buses departed and arrived (Berat doesn't have a proper bus station).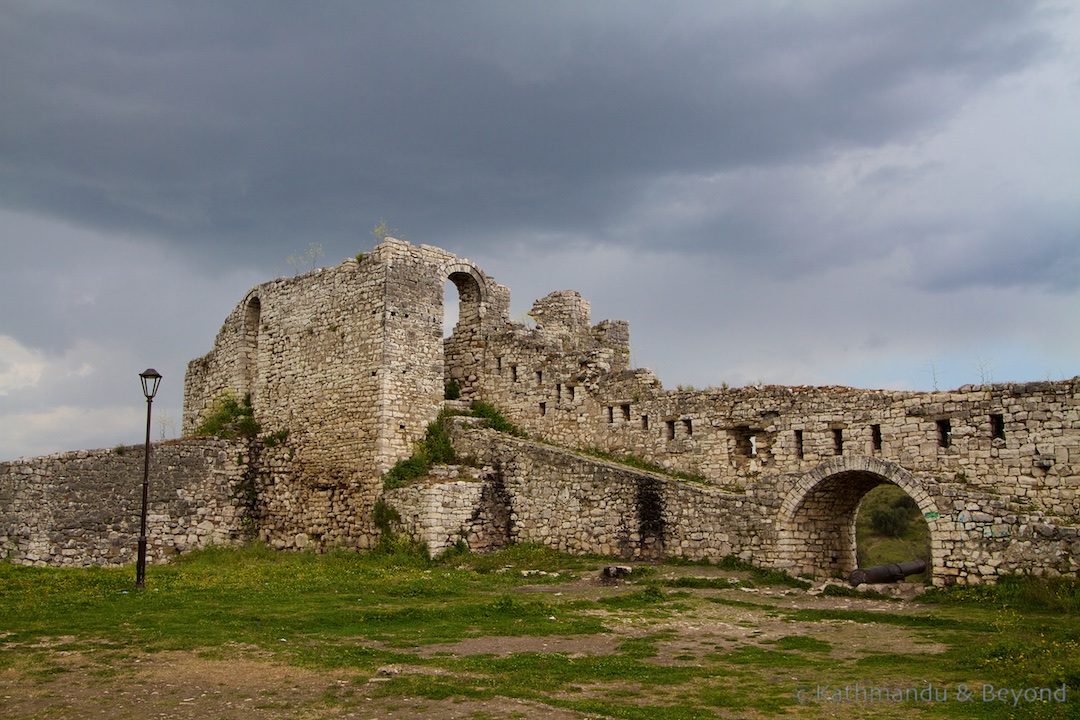 The Kalasa, Berat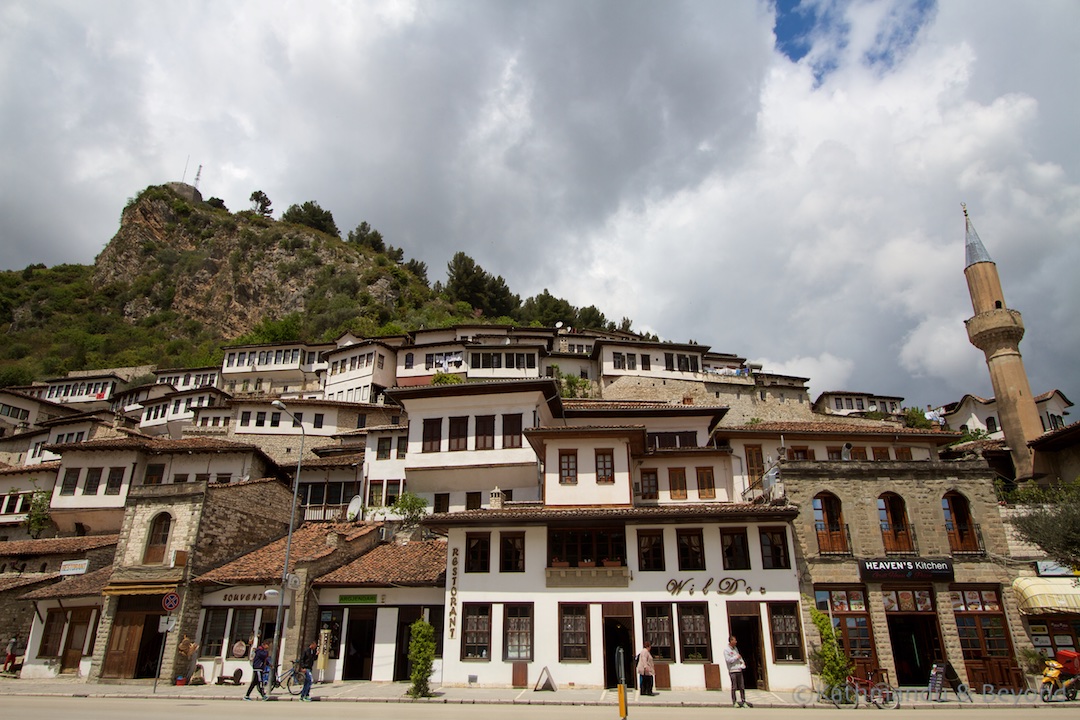 Mangalem Quarter, Berat – the town of a thousand windows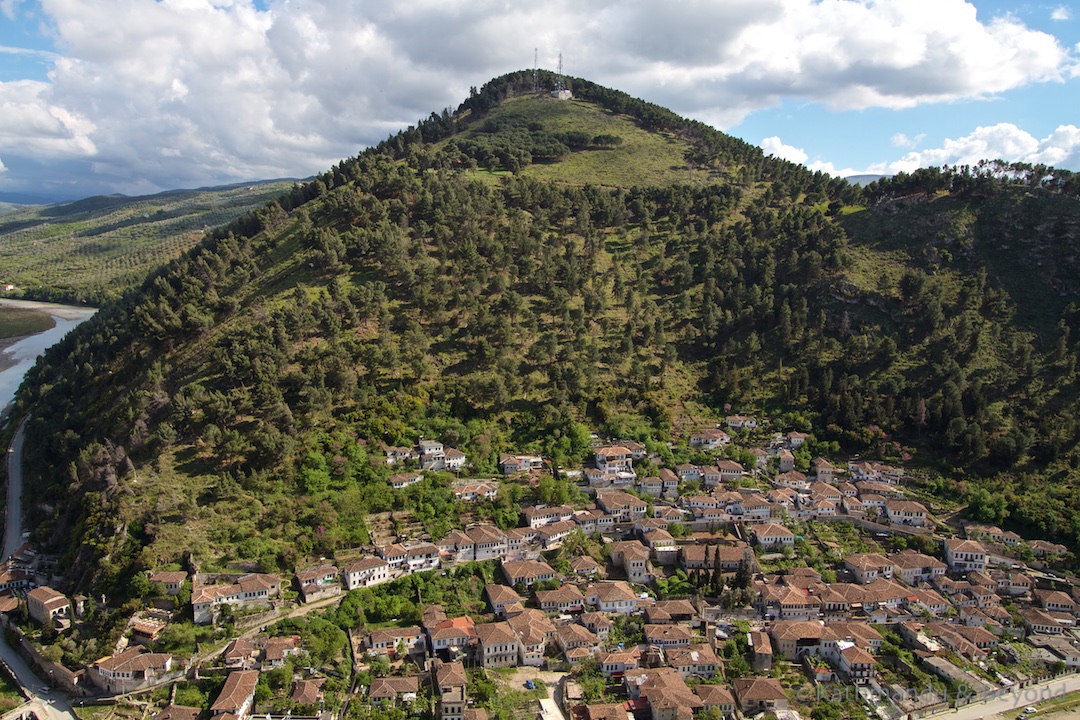 Looking down on the Gorica Quarter from the Kalasa, Berat 
If we thought Berat was the best place we had seen so far in Albania, it was because we hadn't yet visited Gjirokastra. Another UNESCO site (it holds joint status with Berat), first impressions when you get off the bus are not good. You are dropped in the new part of the city, which is nondescript and lacking in character, and what's more, getting to the old town involves a strenuous, uphill walk of at least 25 minutes. But once in the old town, Gjirokastra's appeal is apparent and it's obvious why it is one of the country's top tourist destinations. Cobbled streets, a view to die for and a dominating castle that is best described as chunky all contribute to opening up a debate on which is the nicer city – Berat or Gjirokastra?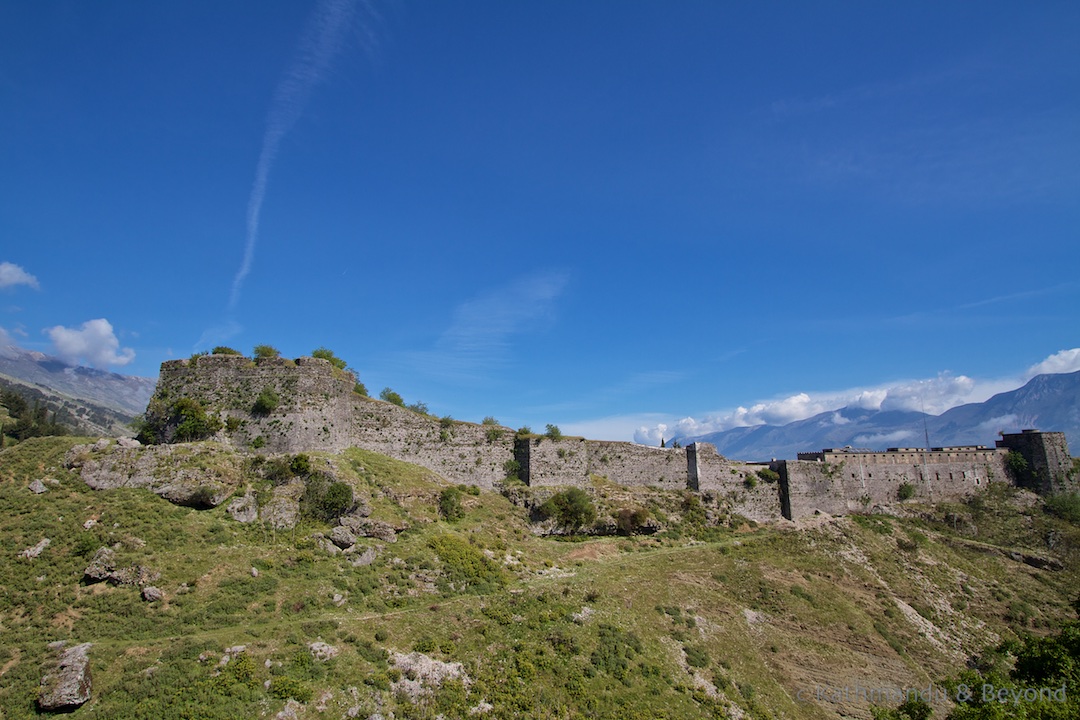 Gjirokastra Castle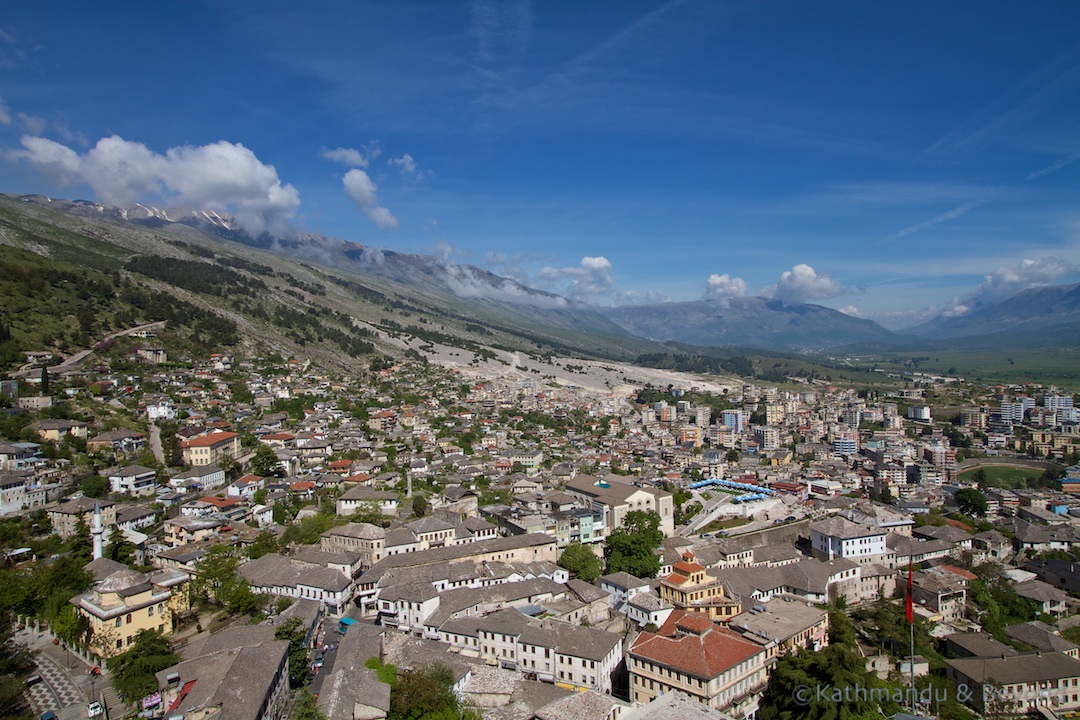 Gjirokastra
Gjirokastra is definitely more touristy than Berat but it's one of those places where most tourists seem to visit only on a day trip from somewhere else and don't overnight. The evenings and early mornings were blissfully free of visitors. Berat, on the other hand, felt more authentic and the old town had a more lived-in quality about it. Don't ask me to make a choice between the two, however. Simply visit both and you're onto a winner!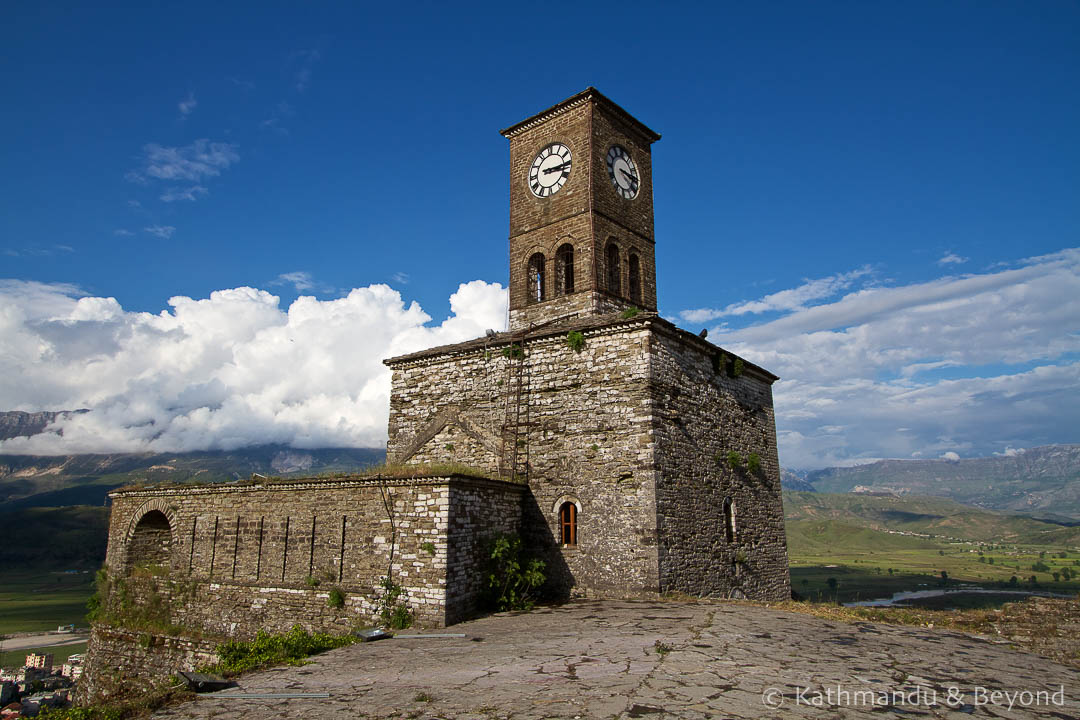 Clock Tower Gjirokastra Castle 
We also had a great place to stay in Gjirokastra. Lonely Planet describes the hosts of Kotoni B&B, Haxhi and Vita, as looking after you in true Albanian style. They weren't wrong. It was Vita who gave us the local firewater (lots of it) before bedtime because we were developing a bit of a sniffle, plus they recommended Kujtimi, an excellent restaurant in the old town where we had some of our best Albanian food.
As a general point, accommodation in Albanian was very good and well priced. For an average of €23.00 per night, we would get a room with a private bathroom in a well-located part of the city. The exception was Saranda, where we stayed in an apartment – the location could have been a bit better, i.e. closer to the beach, but the apartment itself was very modern and a good deal at €20.00 per night. Note this was the low season rate and the price increases quite a bit in the summer months.
We stayed at the following places in Albania;
Hotel Floga, Shkoder
Hotel London, Tirana
White City Hotel, Berat
Bed & Breakfast Kotoni, Gjirokastra
Apartment Flowers Residence, Sarande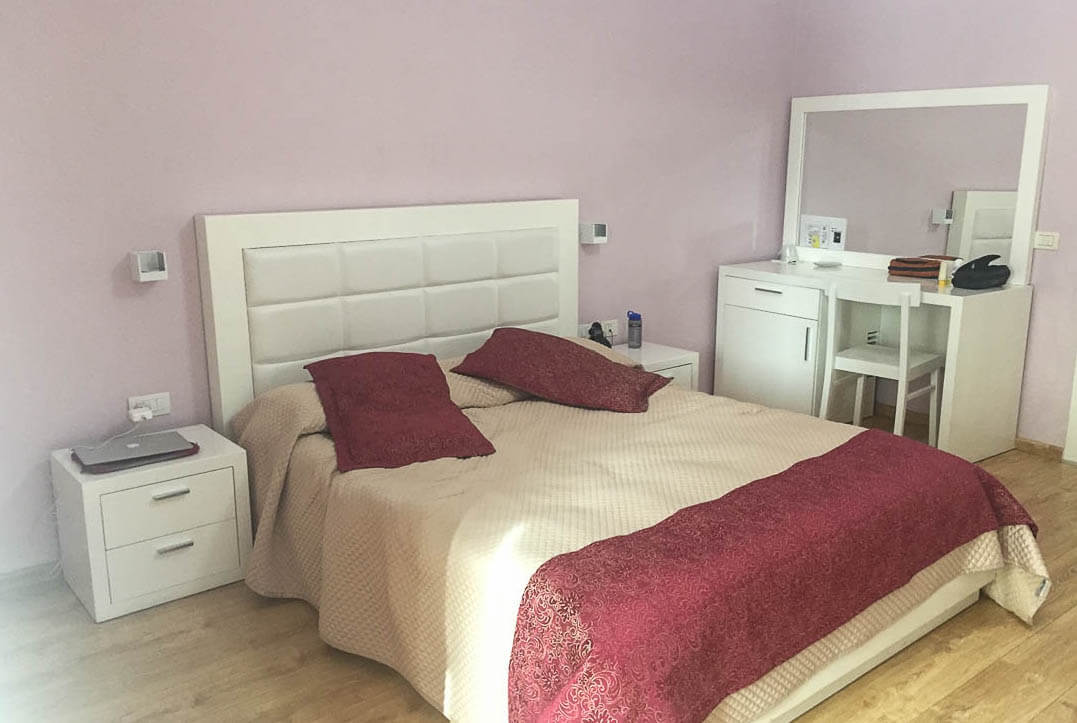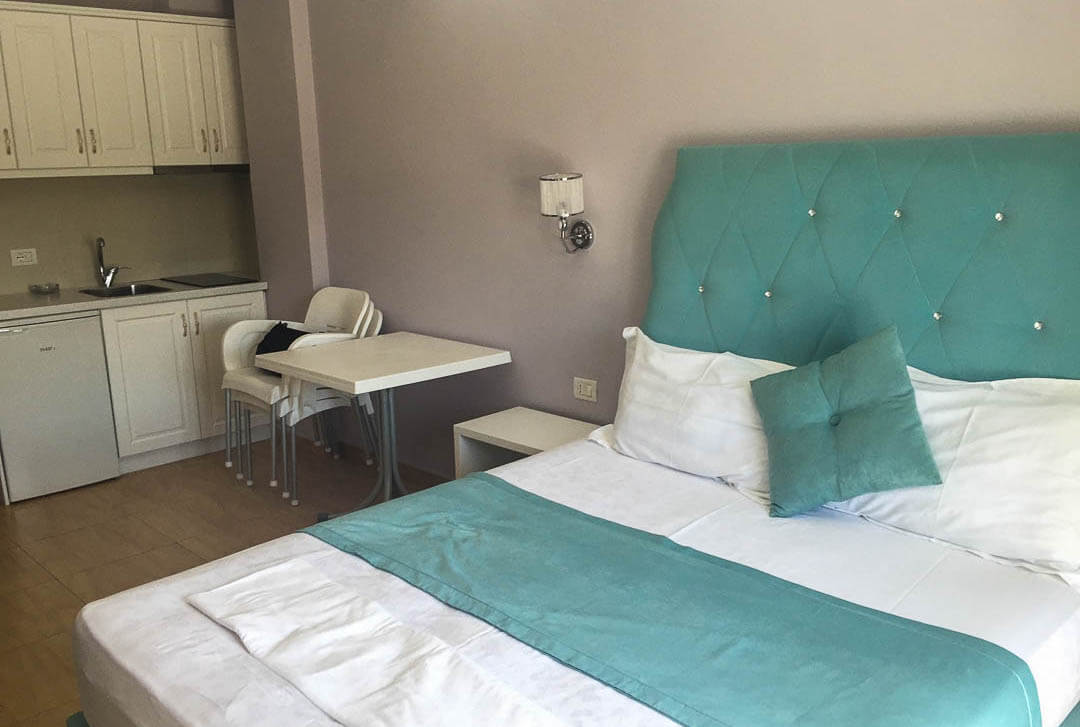 White City Hotel, Berat (left), Apartment Flowers, Sarande (right)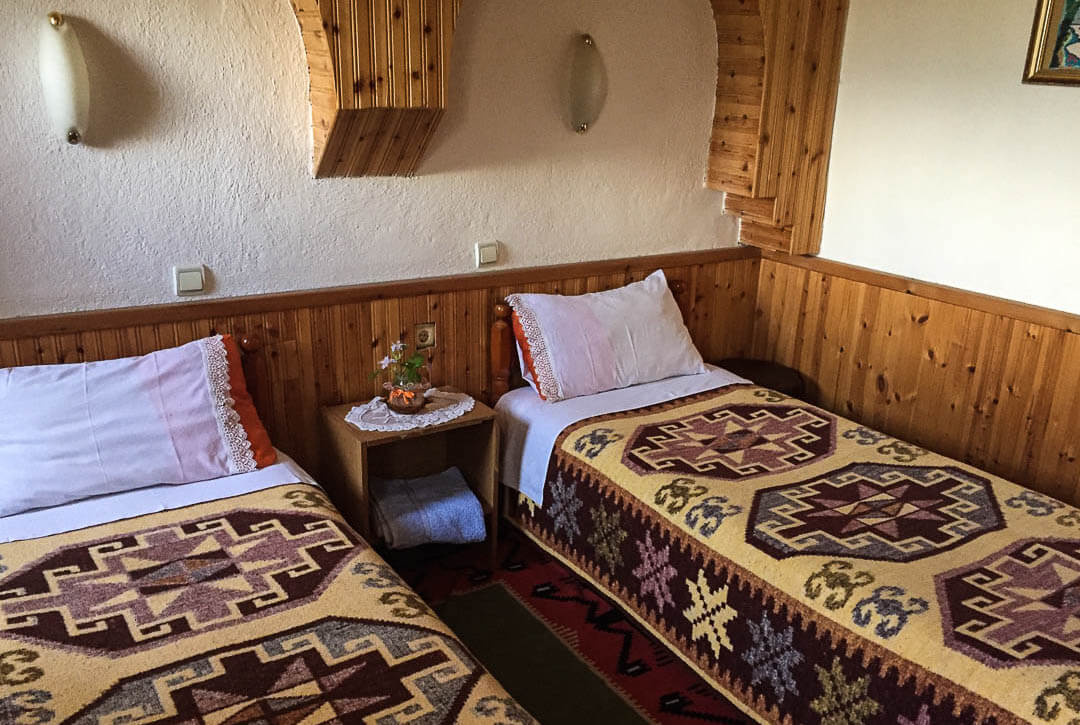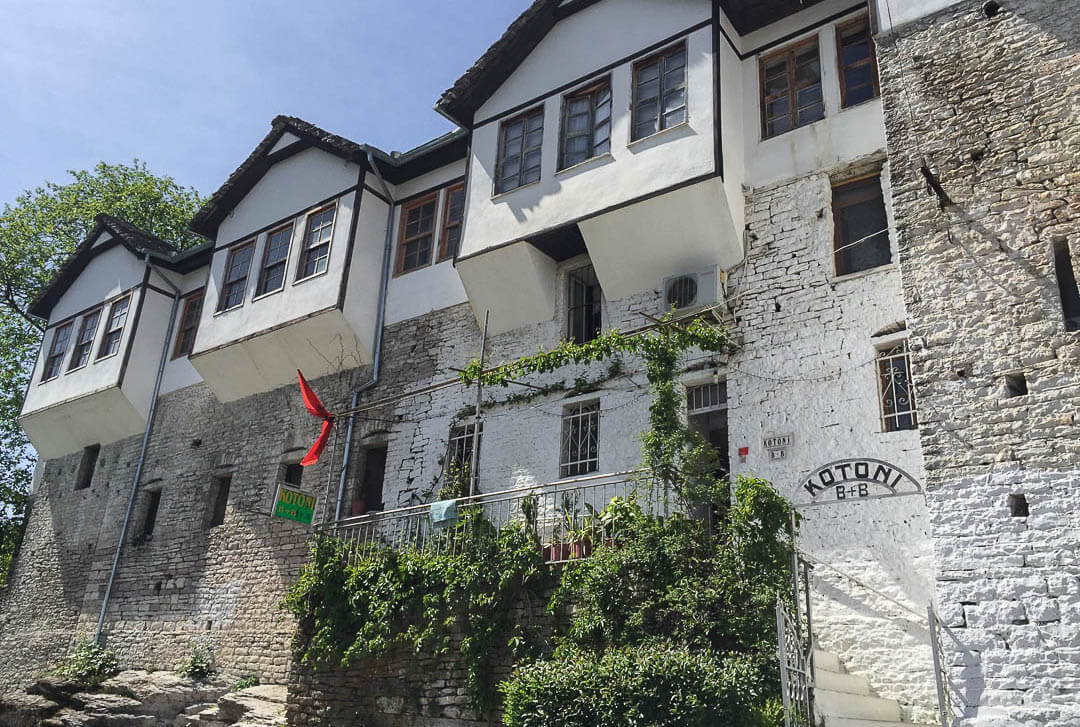 B&B Kotoni, Girokastra
The food wasn't bad either. Influences from Greece, Turkey and Italy means Albanian cuisine has a distinctively Mediterranean feel to it: lots of stuffed peppers, soups and meatballs, while on the coast plenty of fresh fish is available.
Our final port of call in Albania was the resort town of Saranda. We came here predominantly to see the country's third and final UNESCO offering, the ancient ruins of Butrint, and also to catch the ferry to Corfu but once more we were pleasantly surprised by the town itself.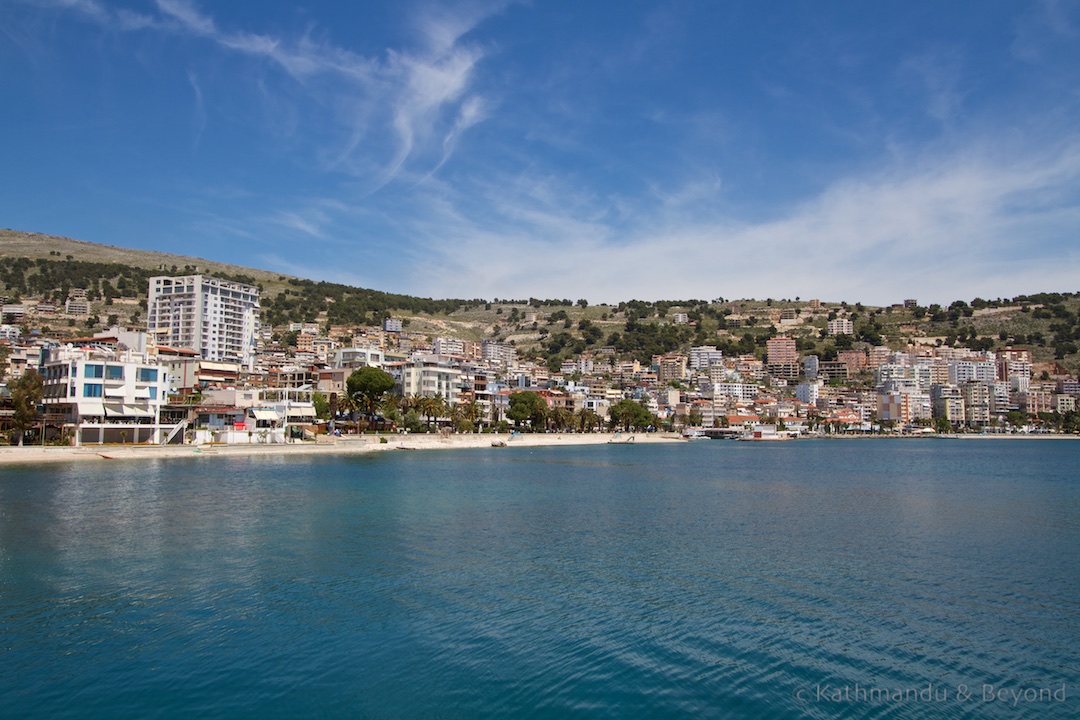 Saranda
We were in Saranda in the offseason (early May) and it wasn't quite warm enough to sit on the town's stony beach and go in the water but the majority of the cafes were open and it was certainly pleasant enough to sit outside, relax and take it easy for a while.
Accommodation aside (see above), Saranda was the most expensive place we visited in Albania.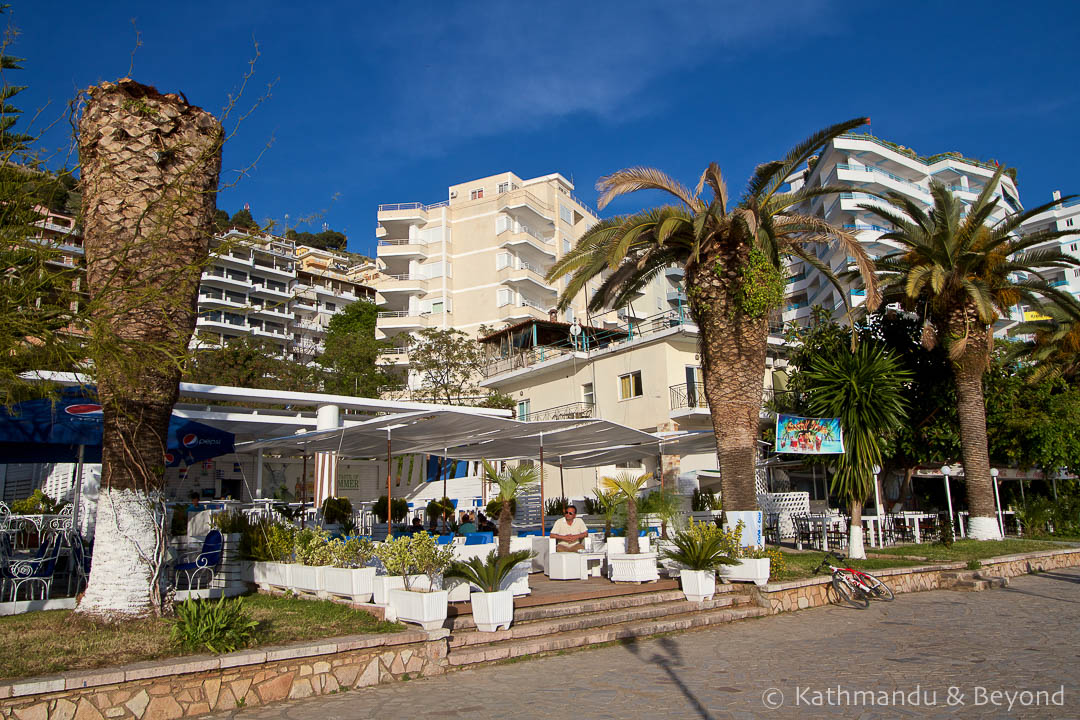 Saranda
The ancient Greek and then Roman city of Butrint was well worth seeing. Some 14km south of Saranda, we travelled there and back by public bus which worked out fine and the schedule allowed us about two hours to visit the site. For us, the Great Basilica was the most impressive structure at Butrint but we were also taken aback by the incredible views of the surrounding countryside. All in all, it was a worthwhile half-day excursion.
The Great Basilica, Butrint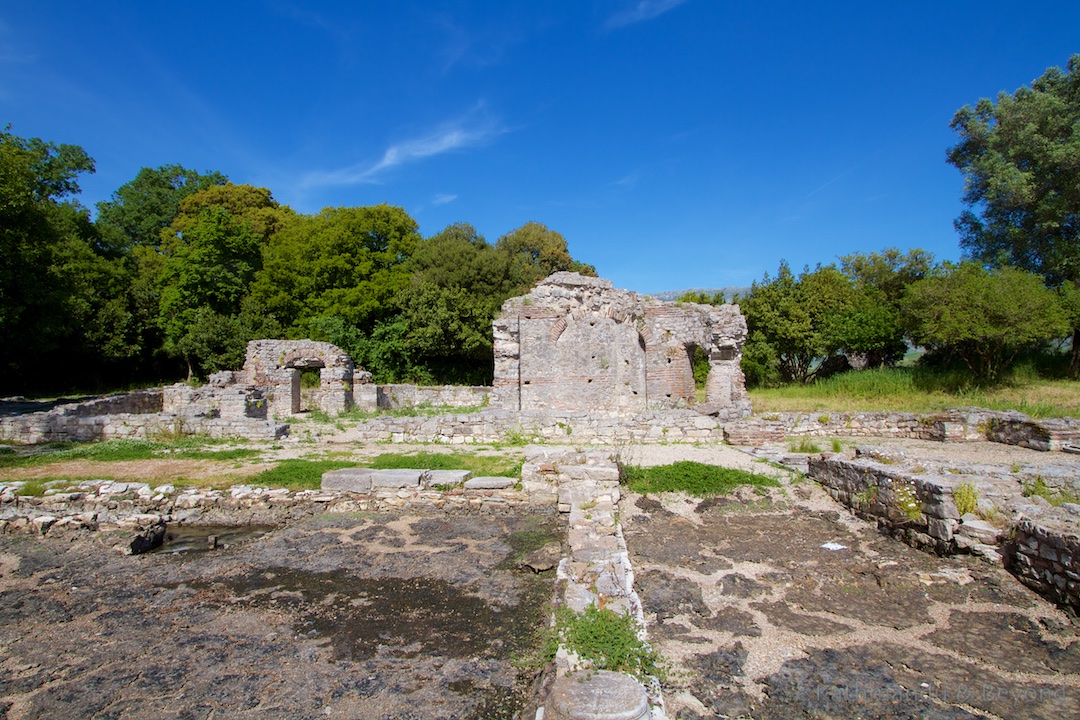 Roman Town House Butrint 
So that's it, our impressions of Albania in a nutshell. As we set sail on the midday ferry for Corfu, we both gazed back and decided we hadn't seen the last of Albania. We want to return and do some hiking in the north, plus we want to meander slowly down the Ionian coast and visit some of the beaches we have heard great things about. Albania is a quality destination and if I had to come up with a strap-line to describe the place and convince others to visit, it would simply be Albania is lovely, give it shot!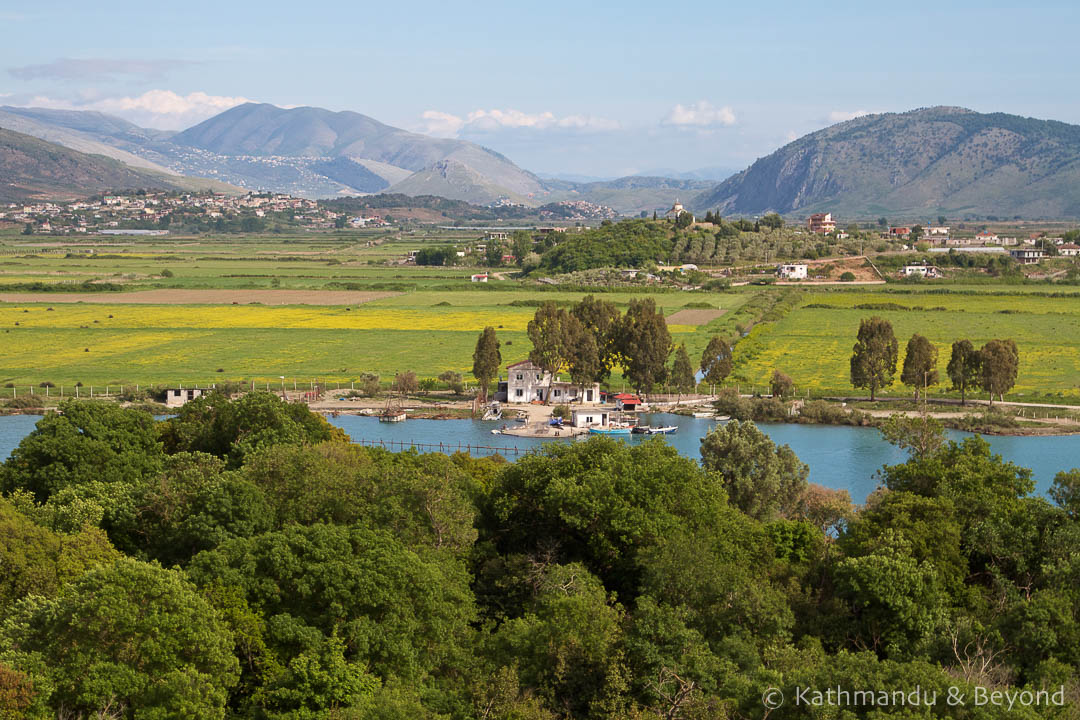 View of the Albanian countryside from Butrint 
---
---
HAVE WE INSPIRED YOU TO VISIT ALBANIA? WHY NOT PIN THIS POST…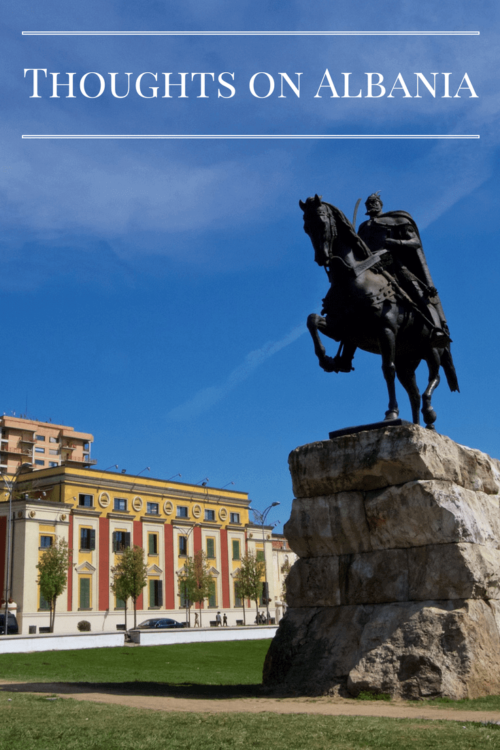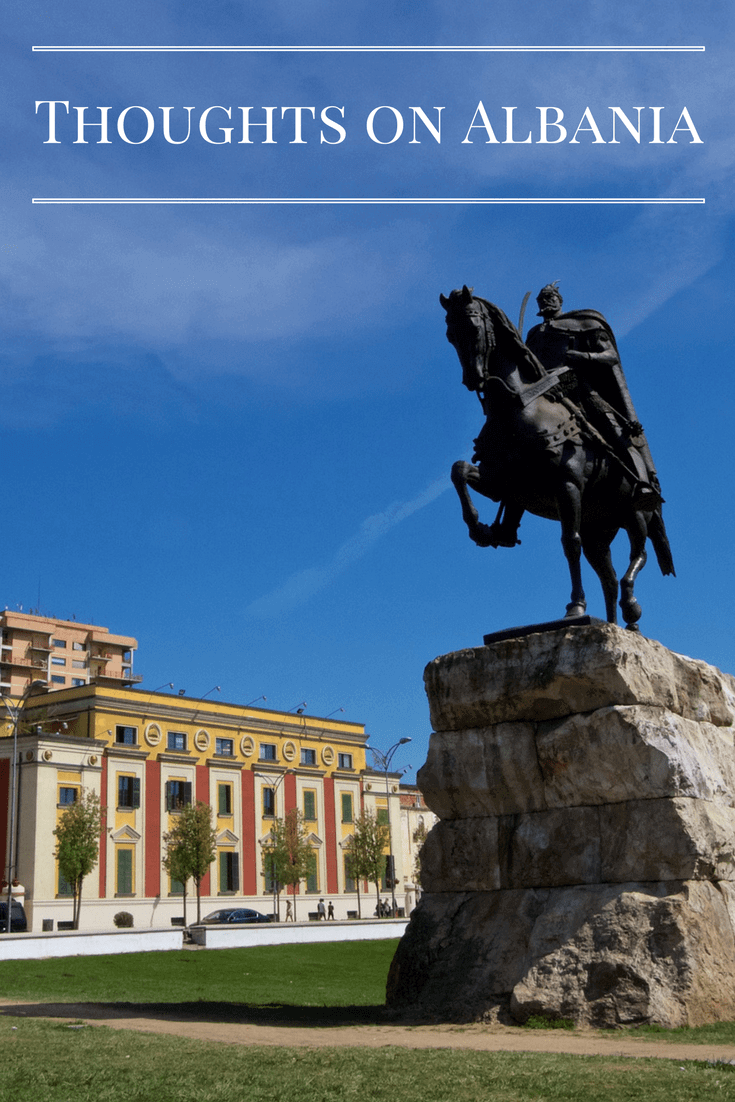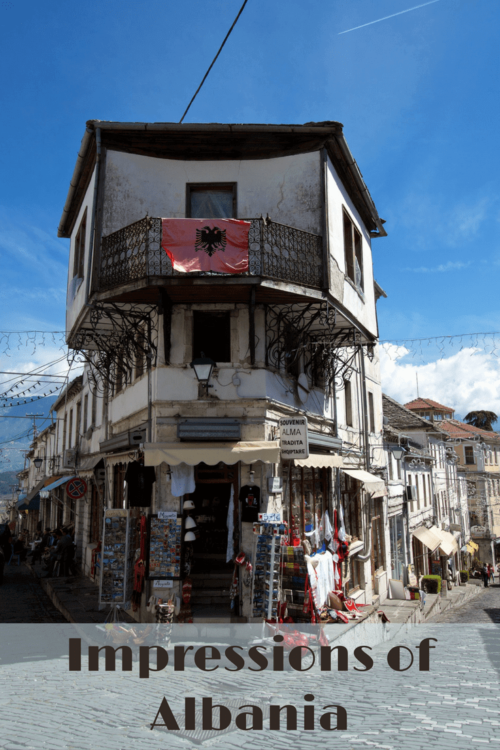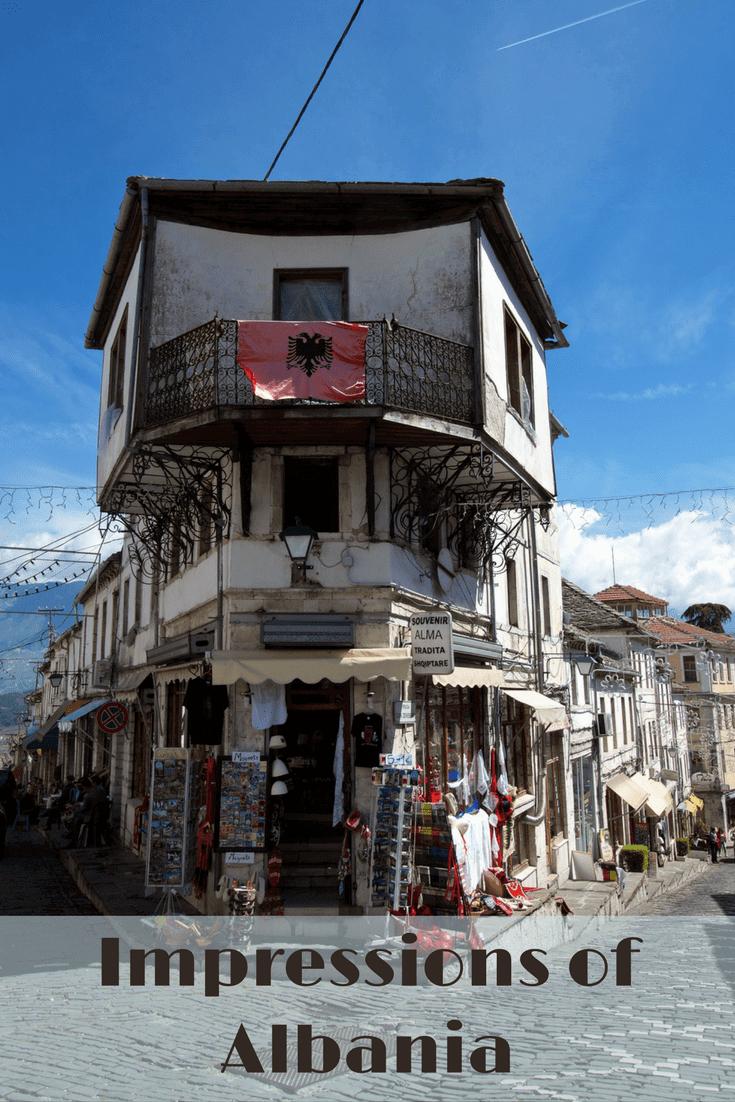 ---
---