A budget-friendly and potentially more convenient alternative to the airport bus in Zagreb, Croatia
Besides taking a taxi, most sources, including Lonely Planet and the Tourist Board in Zagreb, will tell you that the 'best' and most convenient way to get from the centre of Zagreb to the airport is to take the dedicated airport bus.
Departing from the main bus station, the service departs every 30 minutes (on the hour and at half past the hour) between 4.30am and 8.30pm. A ticket costs 30 kuna (4 Euro) and takes approximately 35 minutes. However, the bus station is located about 2km from the city centre and 1.5km from the train station so, if you are staying in central or downtown Zagreb, you will have to take a tram or bus (4 kuna for a 30-minute ticket) for this part of the journey (or walk).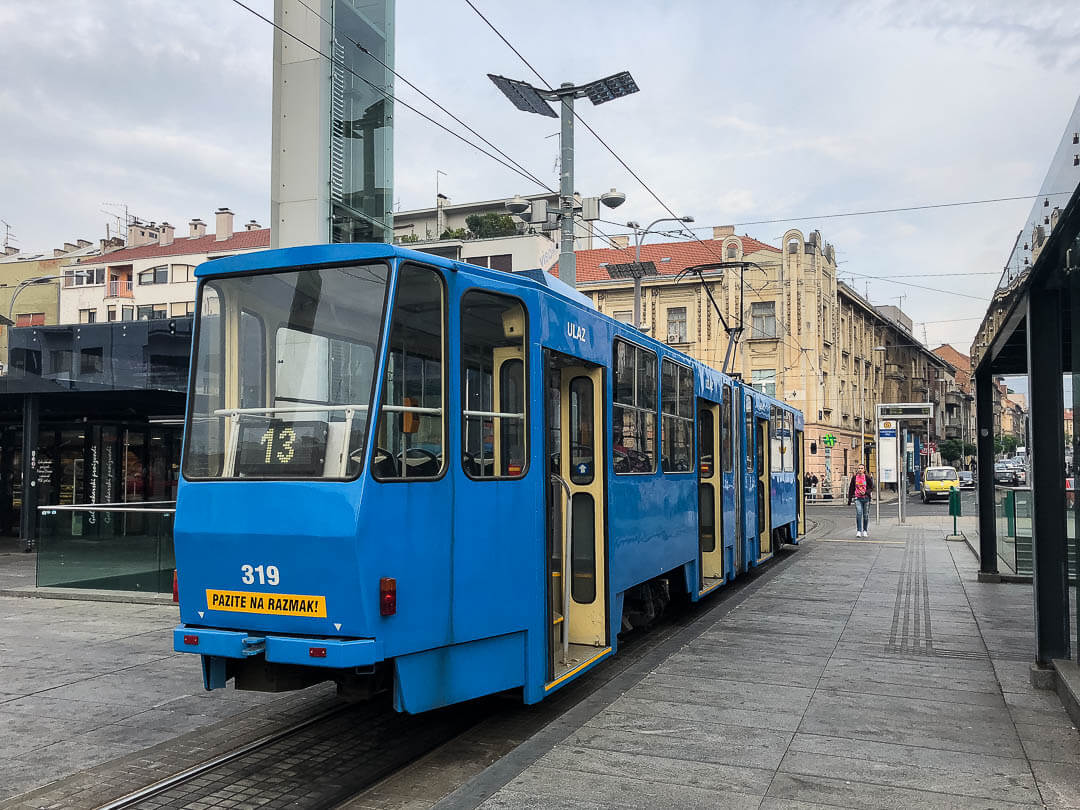 But, what is the cheapest way to get to Zagreb airport?
If you are within walking distance of the train station or the city centre, there is a cheaper alternative that doesn't necessarily take any longer if you are aware of the bus schedule beforehand.
How to get from the train station to the airport in Zagreb
From the train station take tram #4 in an easterly direction to Kvaternikov Trg (square). The journey time is around 10 minutes and a 30-minute ticket will cost 4 kuna.
Once off the tram walk 250 metres in a south-easterly direction along Heinzelova ul. (street) to the bus stop on the righthand side of the road. From here, bus #290 will take you to the airport bus stop directly opposite the terminal. The journey time is 32 minutes and you will need to purchase a 60-minute bus ticket which will cost 7 kuna.
The schedule for the #290 is as follows: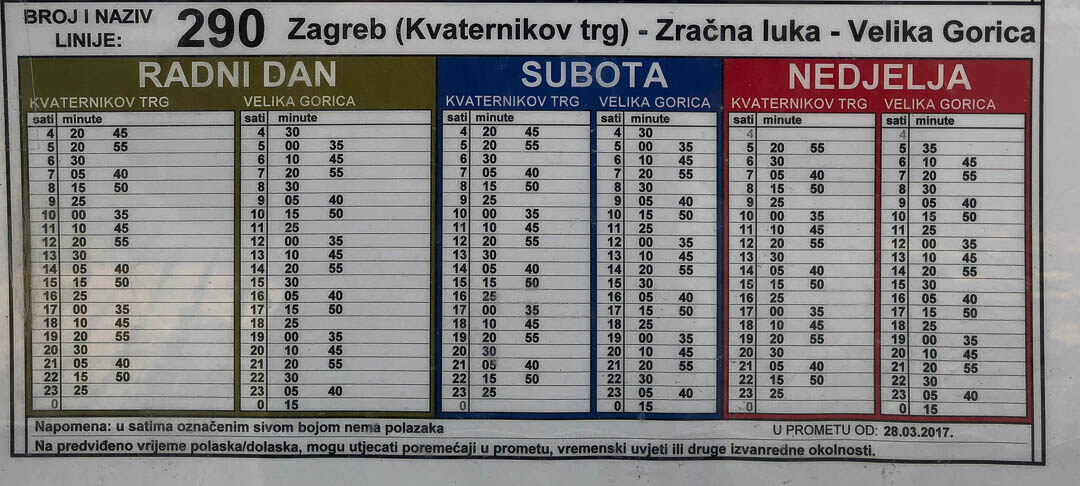 Radni Dan is workday | Subota is Saturday | Nedjelja is Sunday
The lefthand table in each instance is the bus timings going to the airport
How to get to Zagreb airport from the city centre
The steps are similar to above: From the centre of the city (e.g. from Trg J. Jelacica close to the Tourist Information Office) take either tram #11 or #12 to Kvaternikov Trg.
All of the locations are marked on the map below. Of course, it's also possible to undertake the journey in reverse.
---
---
---