Why are there so many cats in Kotor?
Situated on the Bay of Kotor on Montenegro's rugged coastline lies the beautiful town of Kotor. Founded by the Romans and developed through the Middles Ages, Kotor reminded us a little of Dubrovnik or Split with its attractive architecture and cream coloured cobbled streets, shiny from thousands of footsteps. The similarity is not surprising as all are a few hours' drive (or sail) apart along the same stretch of the Adriatic coast. What is more surprising is that despite the proximity, we saw far fewer tourists in Montenegro than we did in Croatia.
Whilst wandering around the Old Town it didn't take us long to notice that Kotor has an unusually high cat population. All of a sudden they seemed to be everywhere!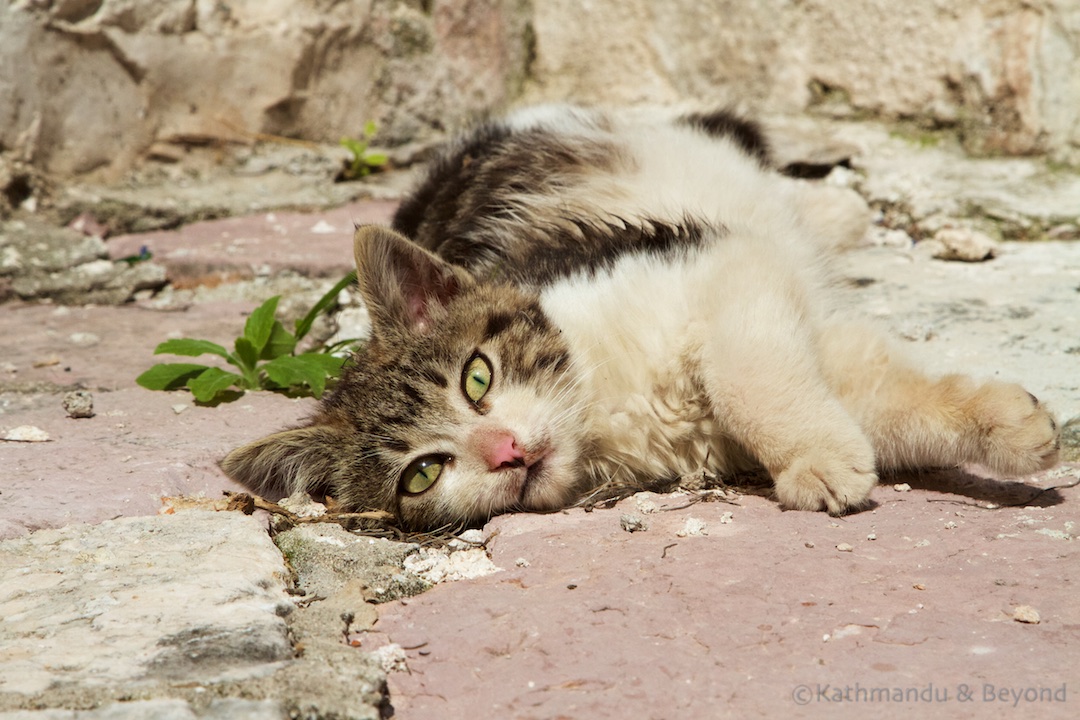 So what is it with all the cats in Kotor? Not only can furry felines be found at every cobbled street corner, but the souvenir shops are also cat crazy and there is even a museum dedicated to cats. 
The cats of Kotor are so ubiquitous, they've become a prominent symbol of the city. Some say the official symbol of Kotor.
But why are there so many cats in Kotor? We turned to our guide book and we turned to Google but neither gave us a definitive answer. The most logical answer on the origin of cats in Kotor came from a woman working in the appropriately named shop 'Cats of Kotor'.
She explained that for centuries Kotor was a busy trading port – the exact history of the town is unknown but this ancient city is believed to be as old as the sea trade in the Adriatic.  And with those ships came cats from all around the world. Clearly, many of them got left behind and today Kotor not only has a very large kitty population, but it also has a very multicultural one!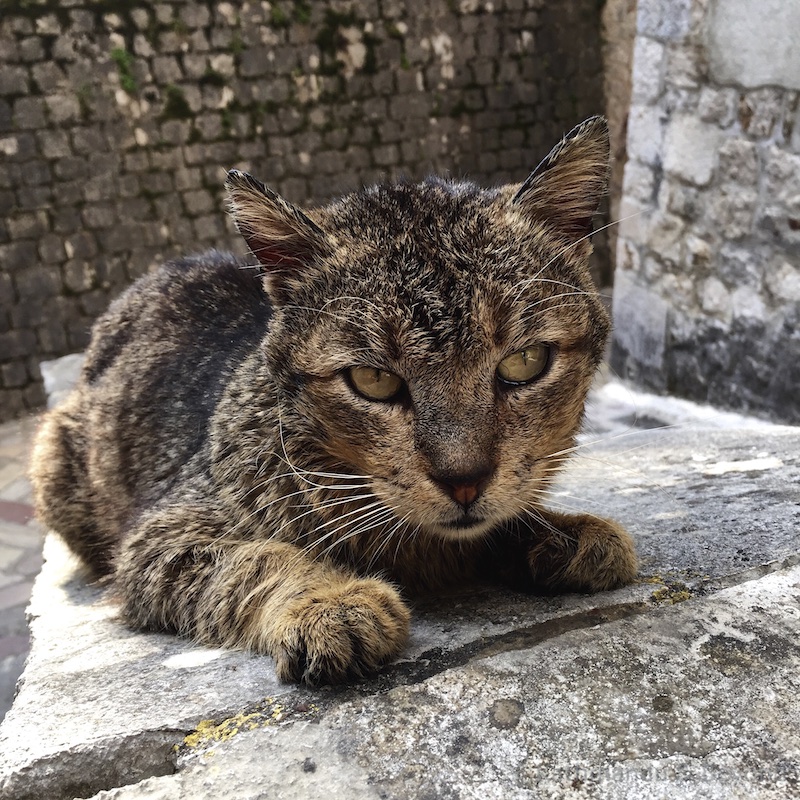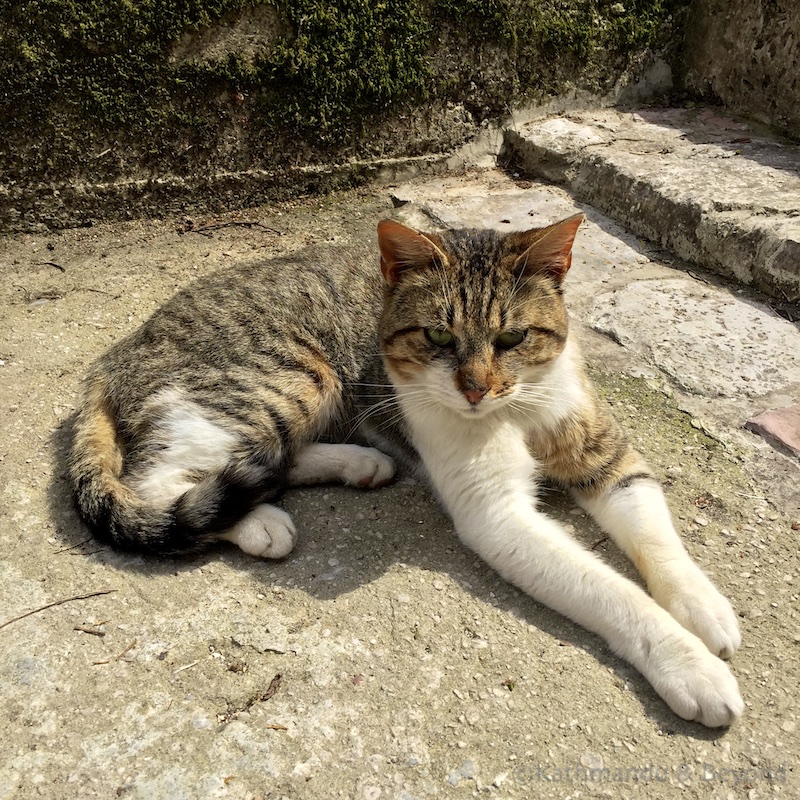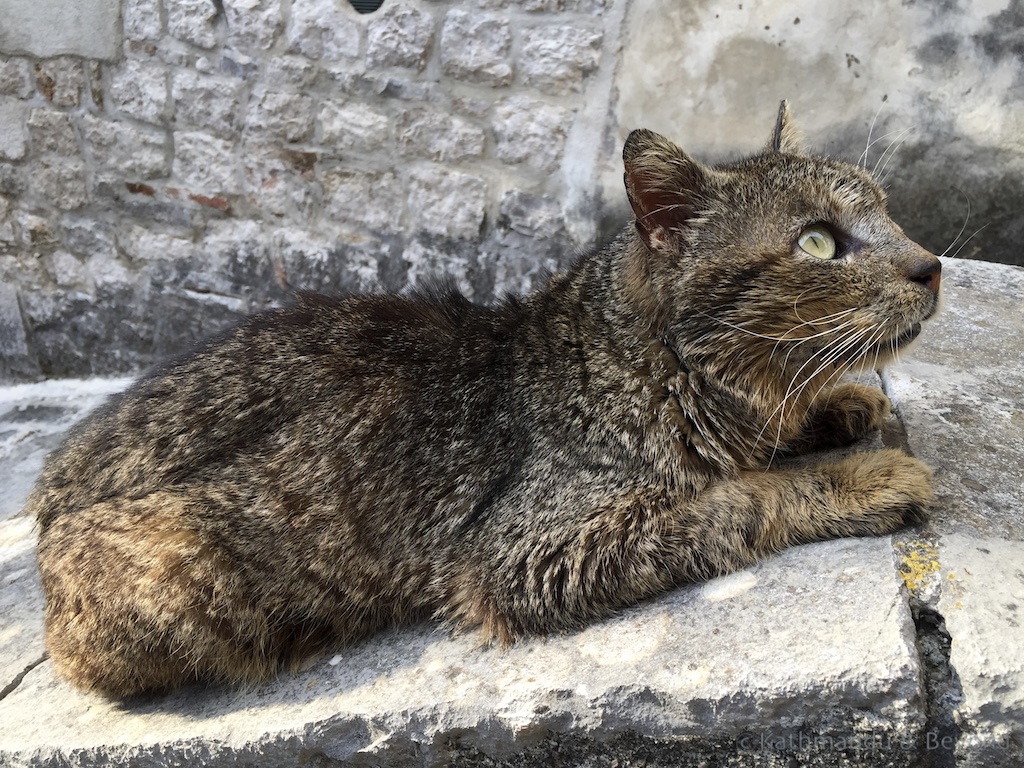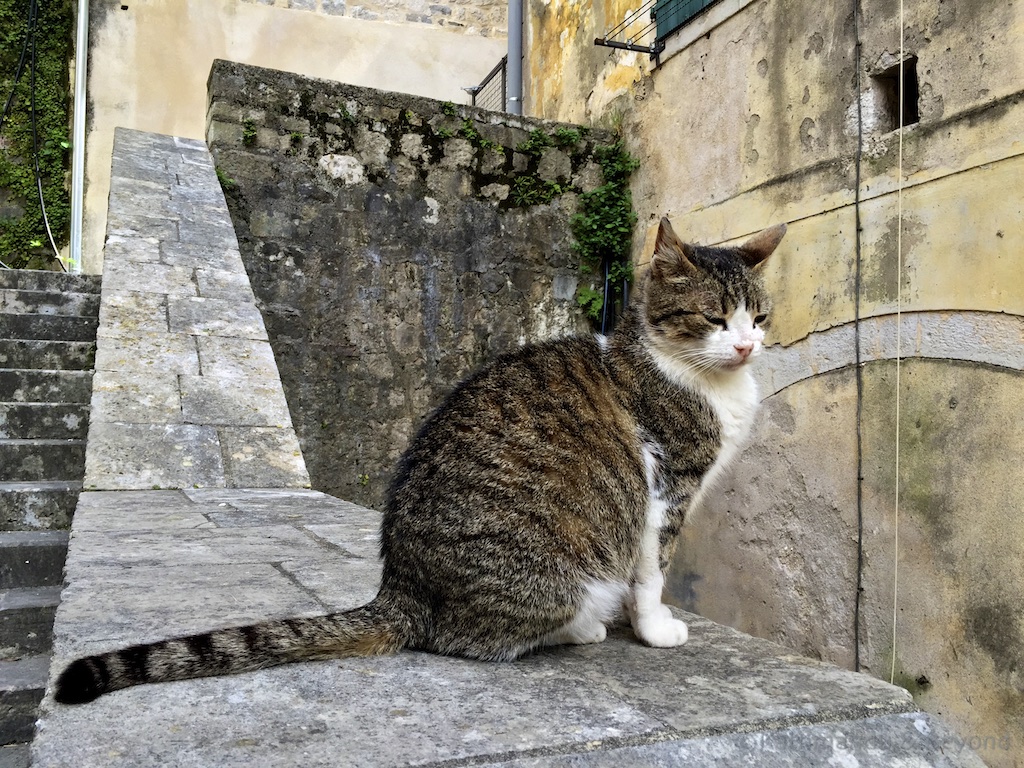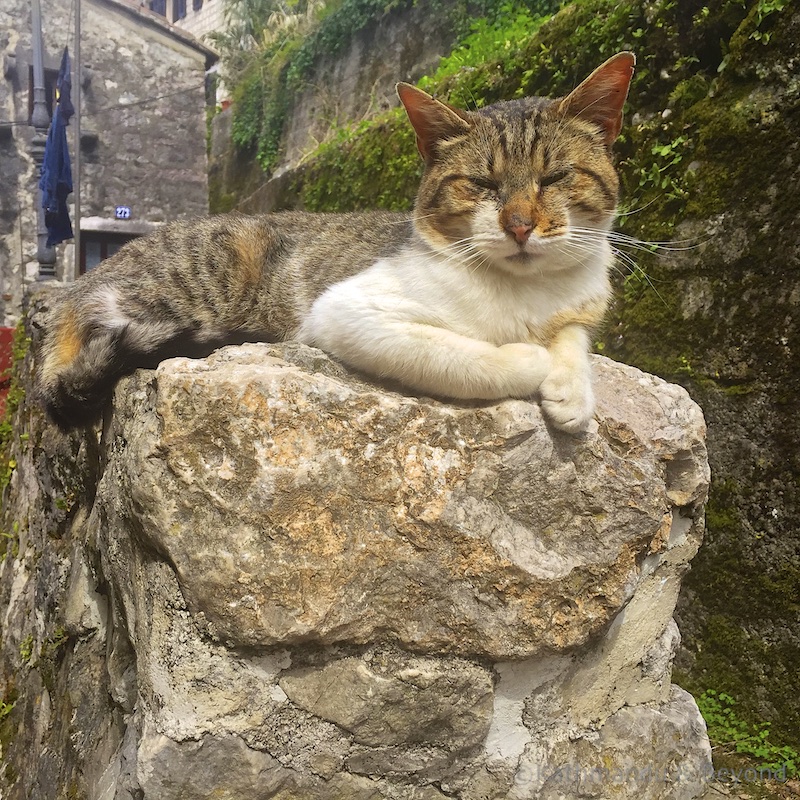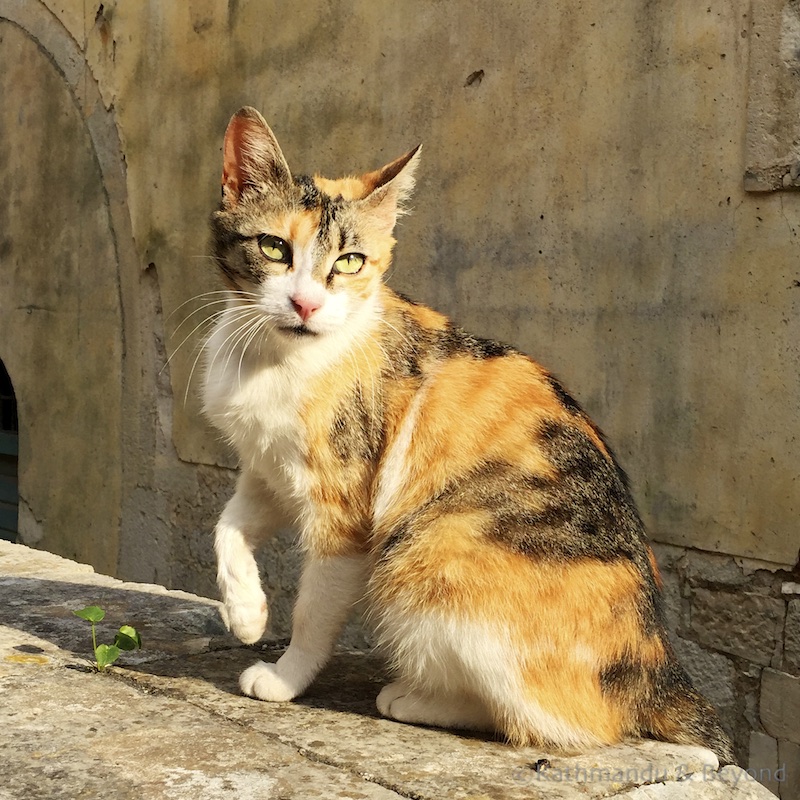 UPDATE: CAT WELFARE IN KOTOR
As you can read via the comments below, many visitors to Kotor leave quite distressed after seeing the condition many of the cats are in. Lots of readers have told me how the cats and kittens are sick, in a state of malnutrition, and not at all cared for, despite being an unofficial symbol of the city.
There are a few animal welfare charities in Montenegro, but they mostly focus on dogs. However, a newly formed charity, Kotor Kitties, aims to raise awareness and make a difference. The mission of Kotor Kitties is to help the homeless street cats of Montenegro lead healthier lives and to humanely reduce the homeless animal population, through spay and neuter surgery.
You can support them by liking their Facebook page and following Kotor Kitties on Instagram. Of course, what will really make a difference is a donation via their Go Fund Me page or Facebook page. If you're interested in helping in other ways, their Facebook page invites you to send them a message.
---
Are you planning a trip to Europe? Lonely Planet currently has a fantastic BUY ONE GET ONE FREE deal, not just on their Montenegro guide but on ALL books in the online shop…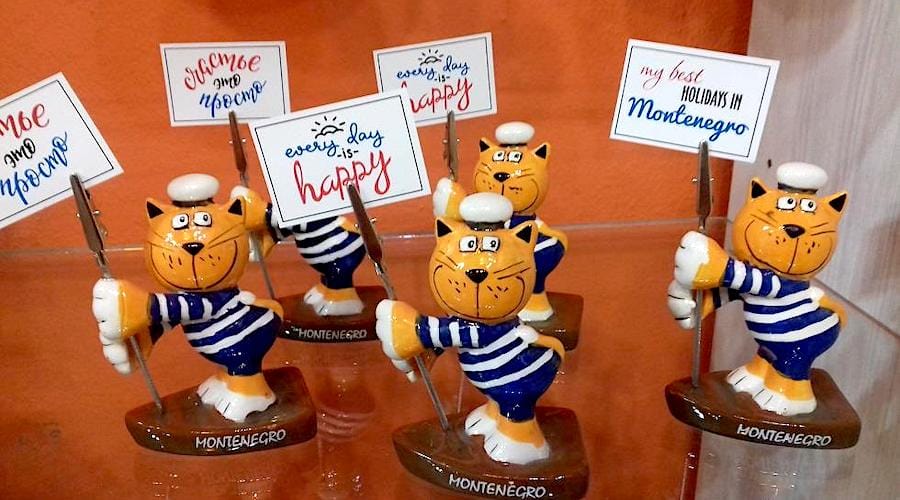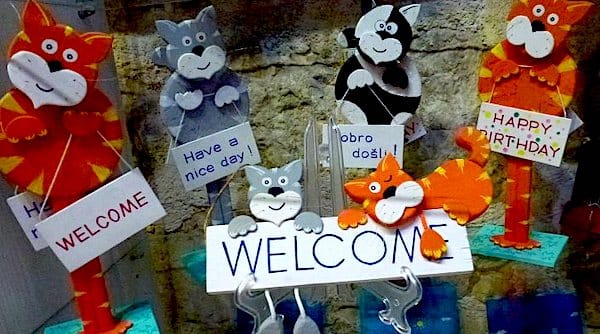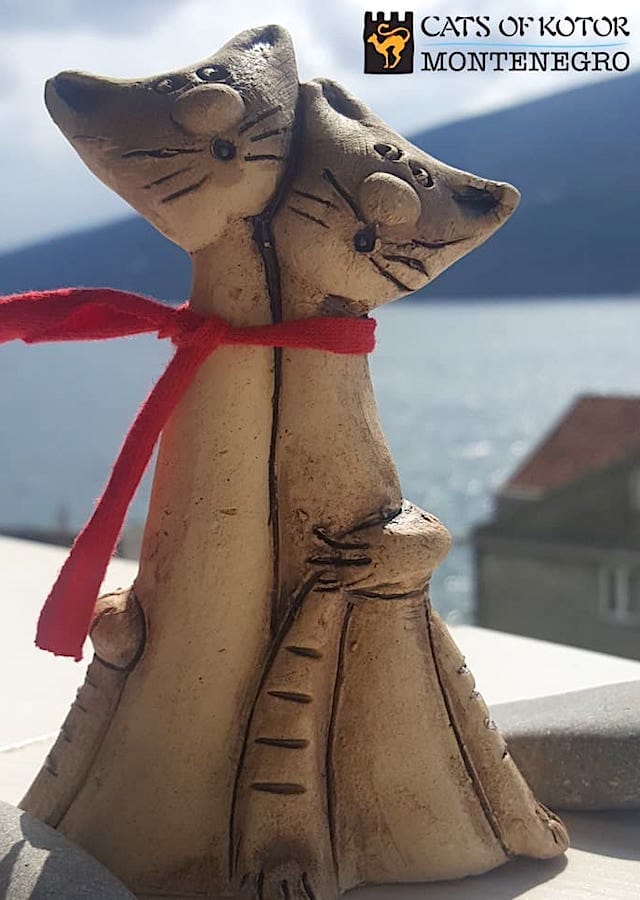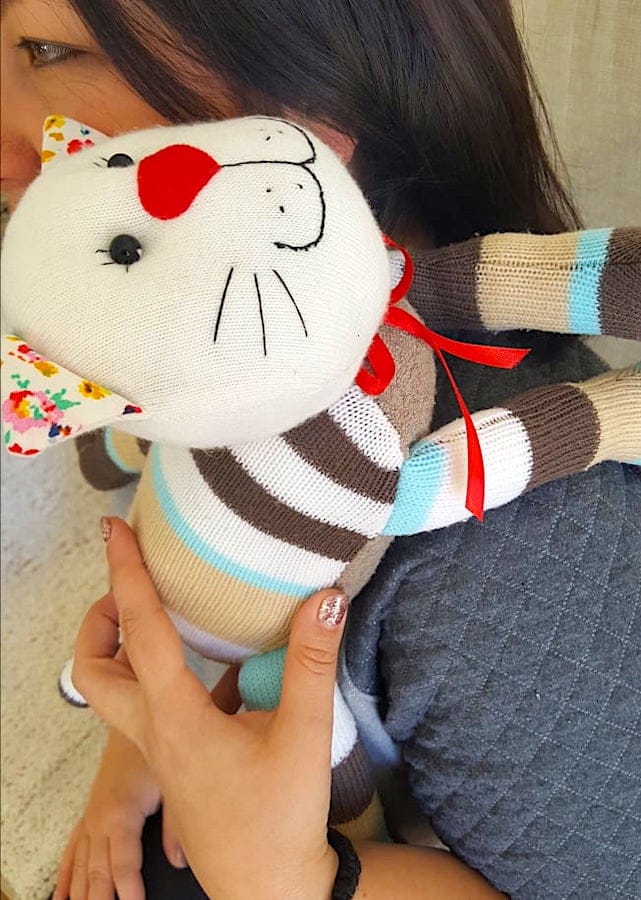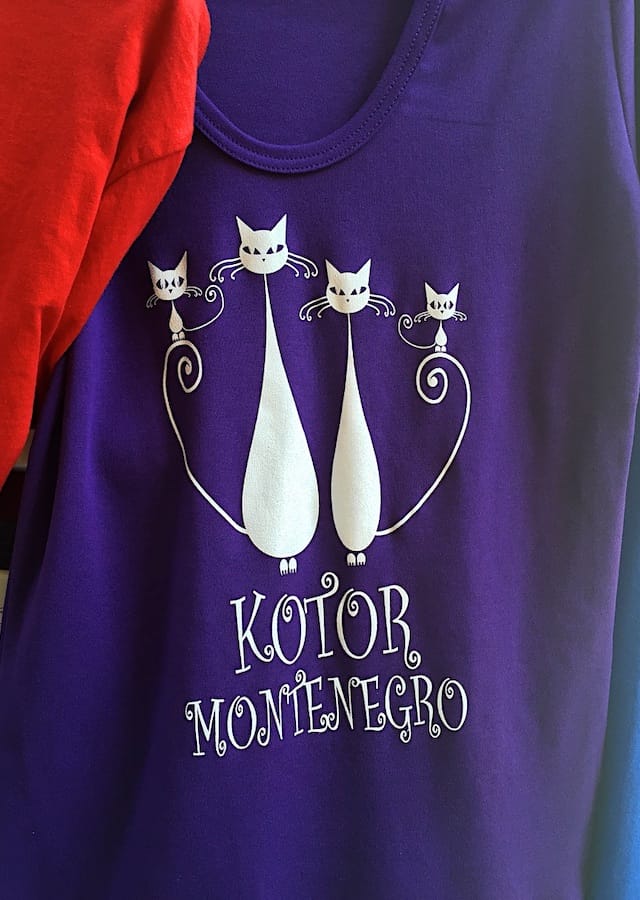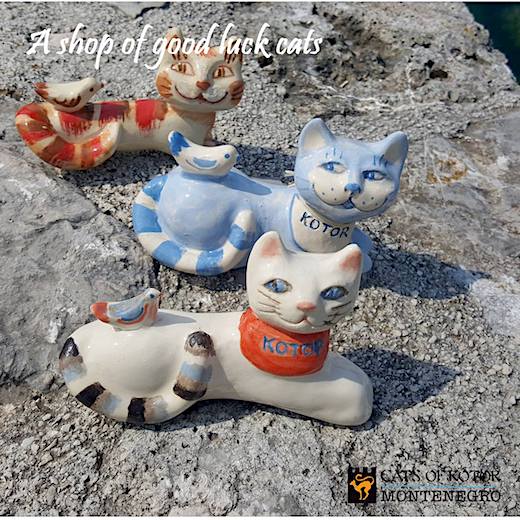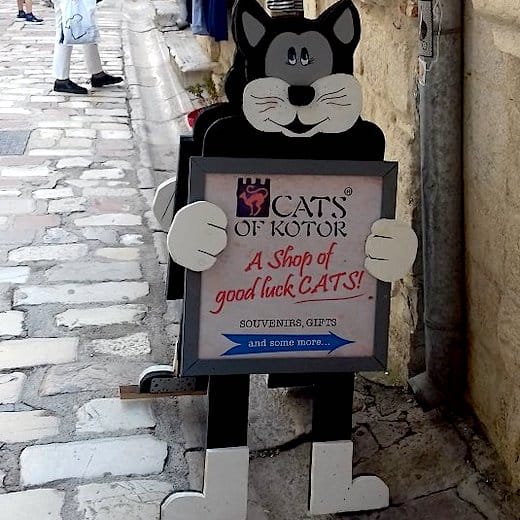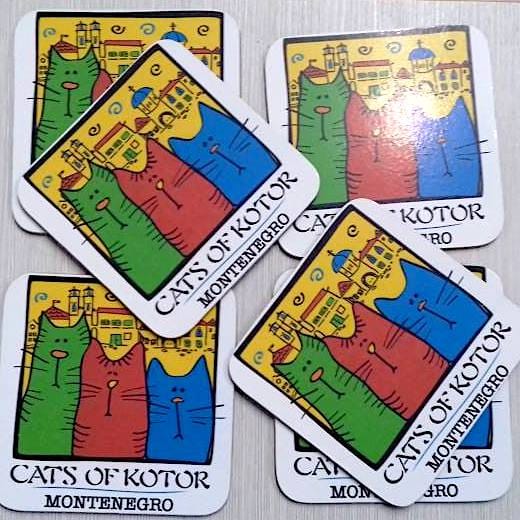 There is all manner of cat souvenirs on sale at Cats of Kotor gift shop. Thanks to Cats of Kotor for the use of their cat memorabilia photos.
Before long we found ourselves photographing Kotor's kitties, something very out of character for us! Some of them were even quite cute.
If you are a feline fan, Kotor is definitely a destination to consider. Lonely Planet even goes so far as featuring Kotor in their Top 10 destinations for cat lovers!
One thing is sure: if you visit Montenegro's beautiful coastal town of Kotor you will notice a very high cat population.
If you are not a lover of cats, do not be put off visiting this beautiful city. For more non-feline inspiration visit our image gallery: Photographs of Montenegro for more images of Kotor and other places we visited in Montenegro.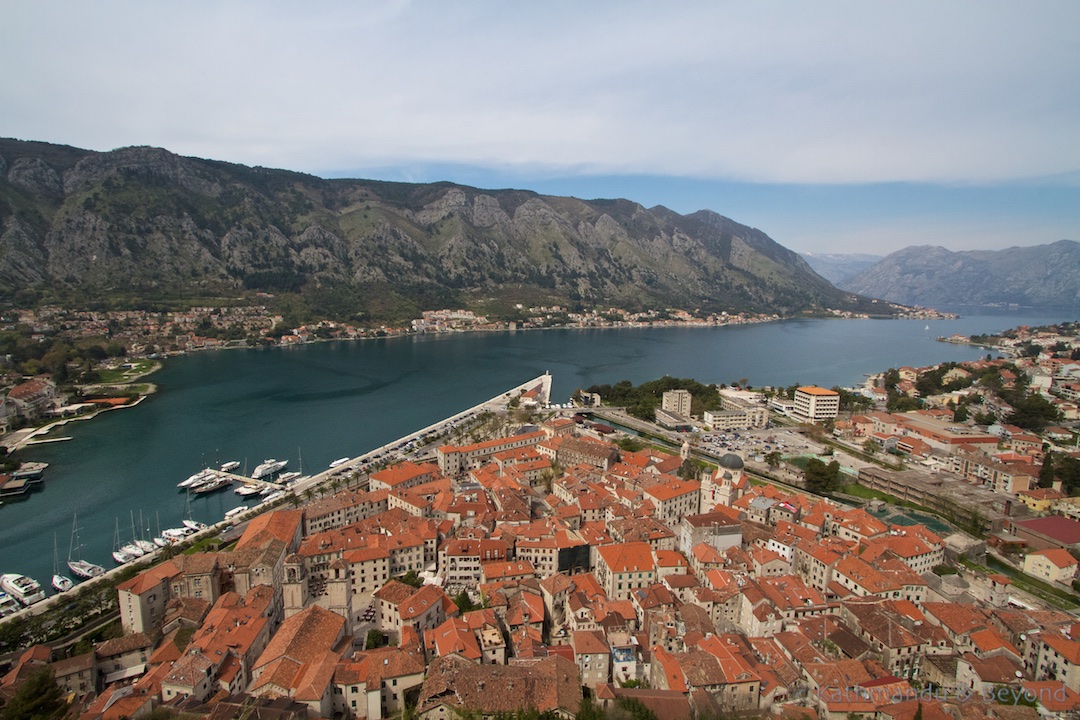 Looking down on Kotor Old Town and the Church of Our Lady of Remedy in Montenegro
---
---
IF YOU ENJOYED THIS POST ABOUT THE CATS OF KOTOR, PLEASE SHARE IT…