Kirsty and I didn't come to Southeast Asia to specifically look for Brutalist or Modernist architecture. In fact, if I'm being honest, it didn't really occur to either of us that the region would even have this genre of architecture. Particularly with Brutalism, it's a style we associate predominantly with the former Soviet Union and Eastern Bloc.
Yet, when I started to think about it, why wouldn't the countries of Southeast Asia also have their share of Brutalist and Modernist architecture as well as monuments and memorials that have taken their influence from the communist world?
The 1960s were generally an important decade for both styles of architecture and during the same period, countries such as Thailand, Malaysia and Indonesia began to develop at a more rapid pace. From an architectural standpoint, concrete took over from more traditional substances, bamboo for example, as the building material of choice. Furthermore, local architects were either being trained in the western world or at least, taking their inspiration from it.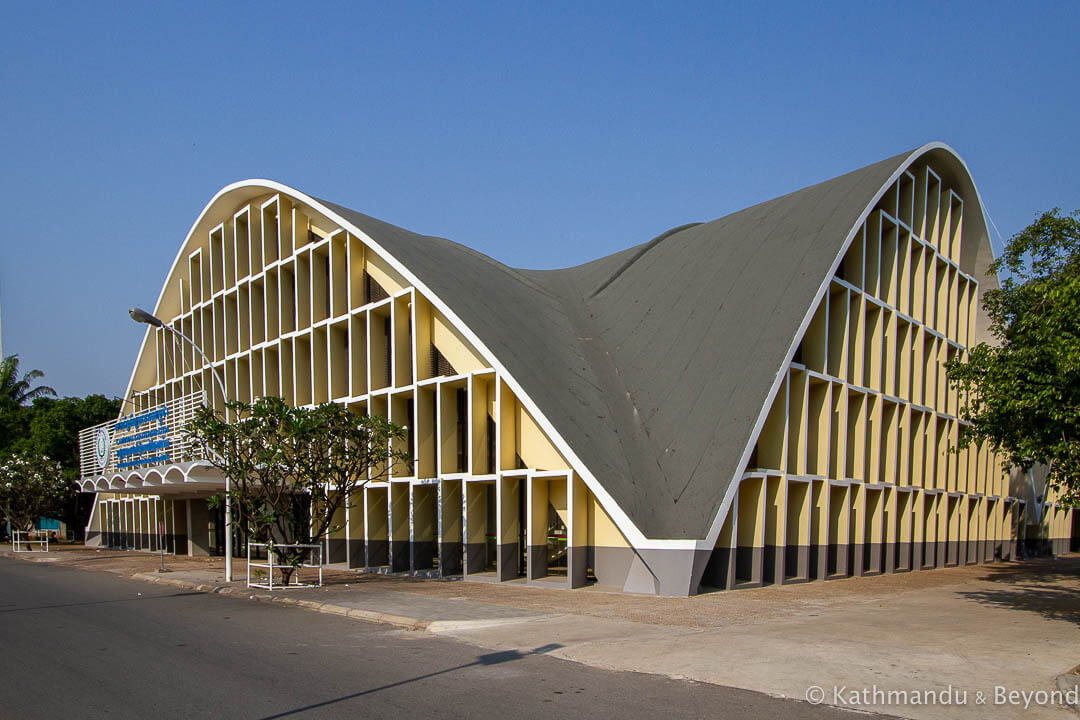 Auditorium Hall, part of the Royal University of Phnom Penh
You also have to consider that, after the decline of the French empire in Indochina in the 1950s and the subsequent Vietnam War, all three regional countries (Vietnam, Cambodia and Laos) turned to communism and therefore the Soviet Union and China for their influences and this, naturally, extended to buildings and monuments that were erected during this time. Indeed, nowhere more than in Indochina, and in particular Vietnam, is the contrast between Soviet/Chinese-inspired design and the elegant architectural legacy of a past empire, in this case, the French, more apparent.
We first began to spot some interesting styles of architecture while we were in the south of Thailand, but it wasn't until we arrived in Malaysia that we started seeing buildings that really impressed us. Kuala Lumpur has surrounded much of its colonial heritage with a mass of concrete structures, many of which are very Brutalist in their design and date back to the sixties and seventies. The imposing Maybank Tower, for example, dominates the Pudu district of the city, while the Australian High Commission is as perfect a representation of Brutalist-design that you will find anywhere. Even mosques in Malaysia show characteristics of Brutalist and Modernist design. In the capital, the National Mosque of Malaysia is a wonderful blend of both architectural styles and the same goes for the Sultan Idris Shah II Mosque in the northern city of Ipoh.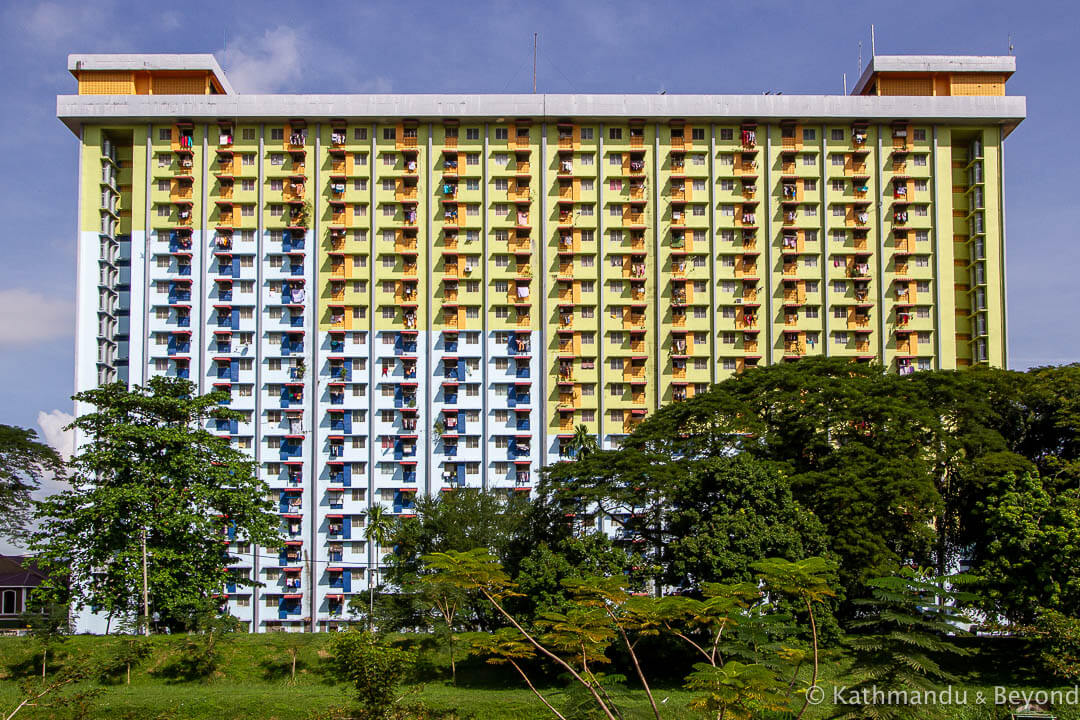 Kinta Heights housing estate in Ipoh, Malaysia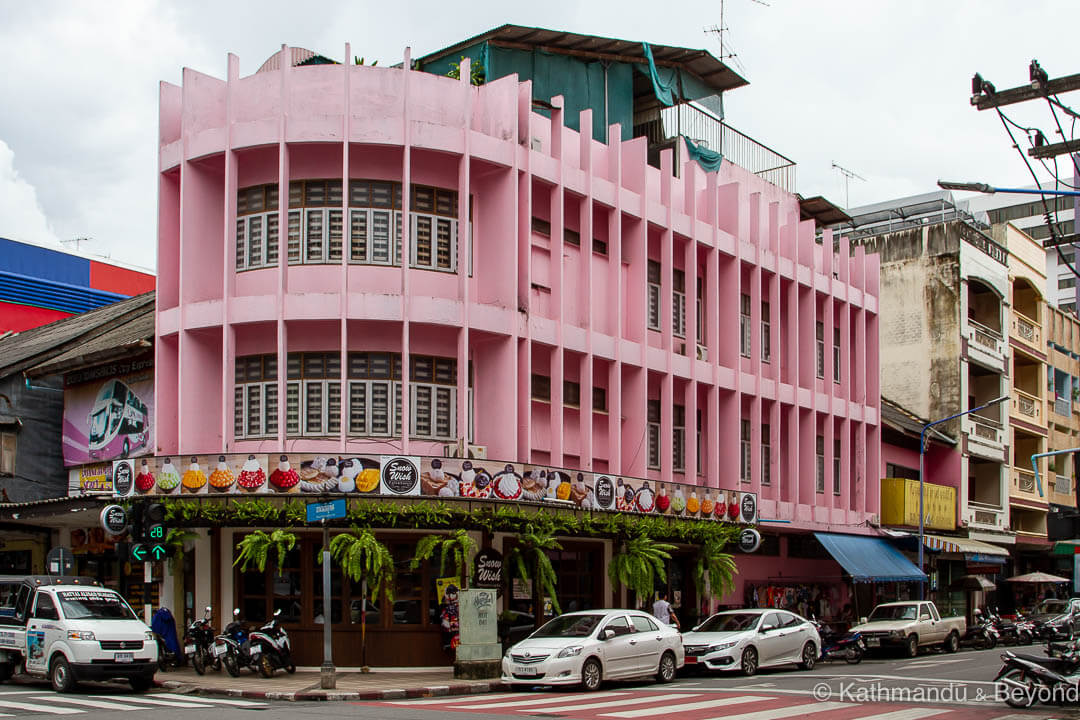 Hat Yai, Southern Thailand (above left), Royal Rest Palace (Palace of Muar) in Muar, Malaysia (above right)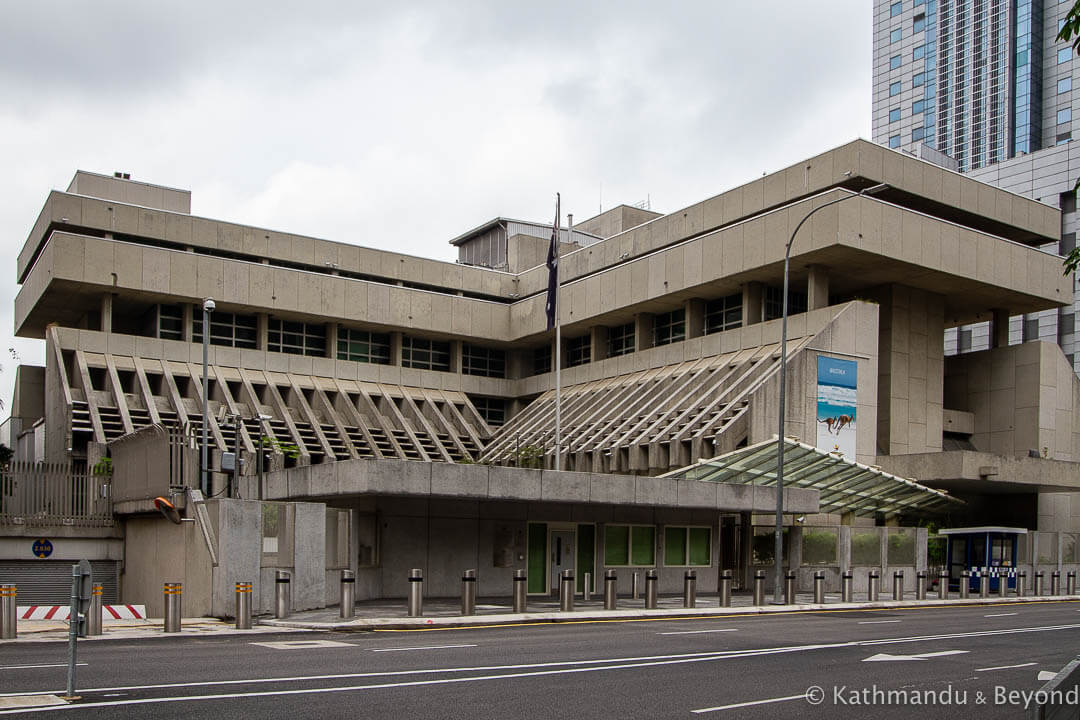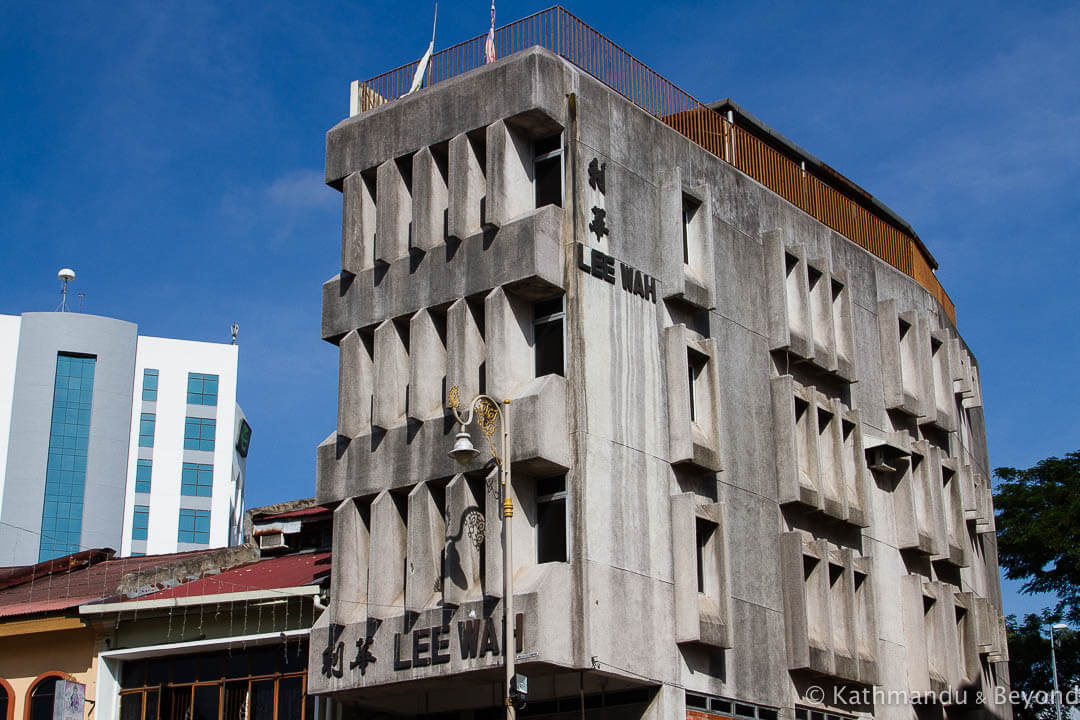 Australian High Commission in Kuala Lumpur, Malaysia (above left) and Lee Wah Machinery and Hardware building in Ipoh, Malaysia (above right)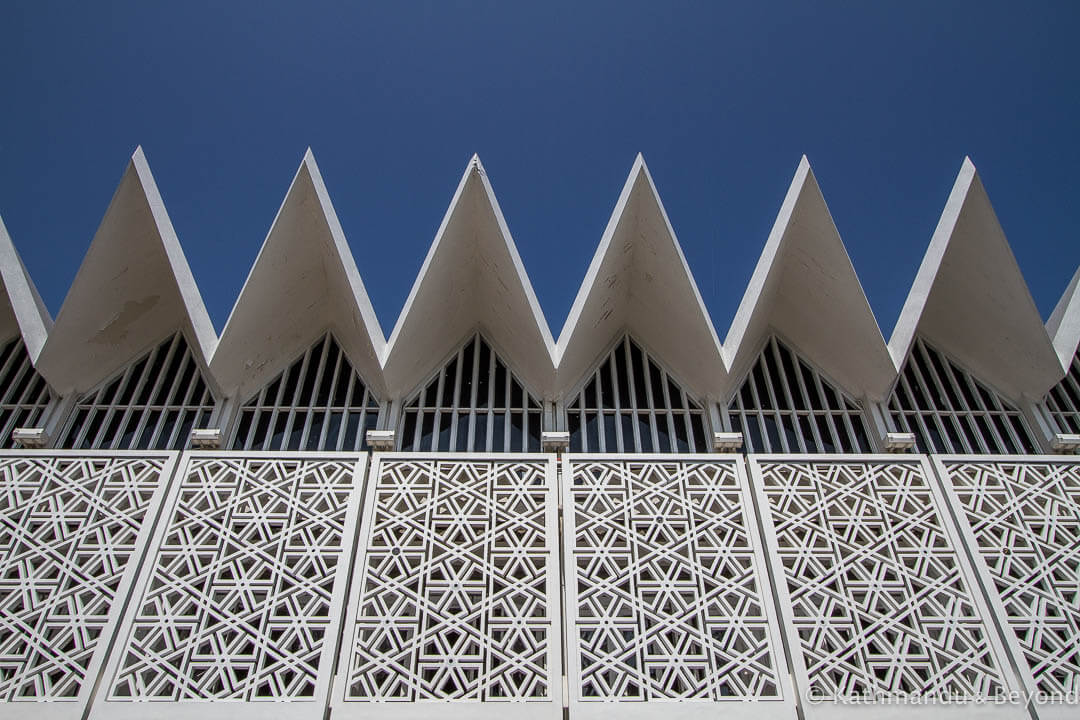 National Mosque of Malaysia, Kuala Lumpur
Indochina also rewarded us with some tantalising architecture as well as numerous monuments and memorials that wouldn't look out of place in Europe's existing and former communist states. We spent time in the centre of Vietnam (Hue, Dong Ha and Dong Hoi), a part of the country that was all but destroyed during the Vietnam War and then rebuilt again, thereafter. Hue has retained some of its former splendour but not so Dong Ha or Dong Hoi. In fact, the latter was so heavily bombed by American airstrikes during the war that, at one point, the city's Catholic church (Tam Toa, now a memorial) was one of only three recognisable structures left standing. As a result, many of the buildings in all three cities are circa the 1970s and beyond.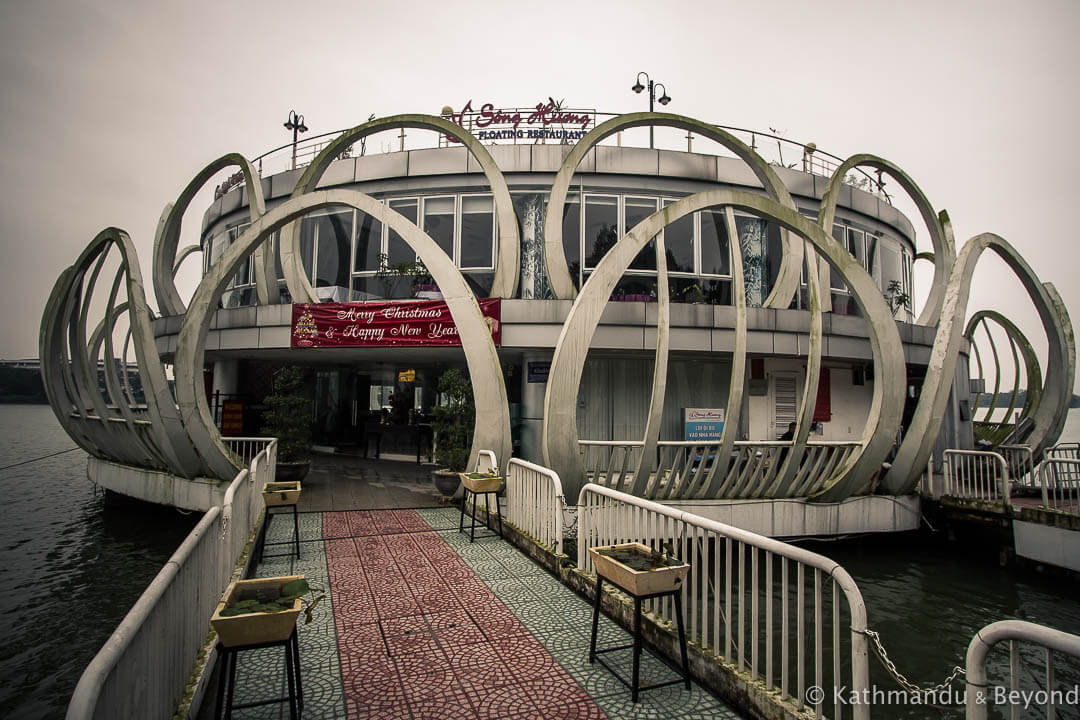 Huong River Floating Restaurant in Hue, Vietnam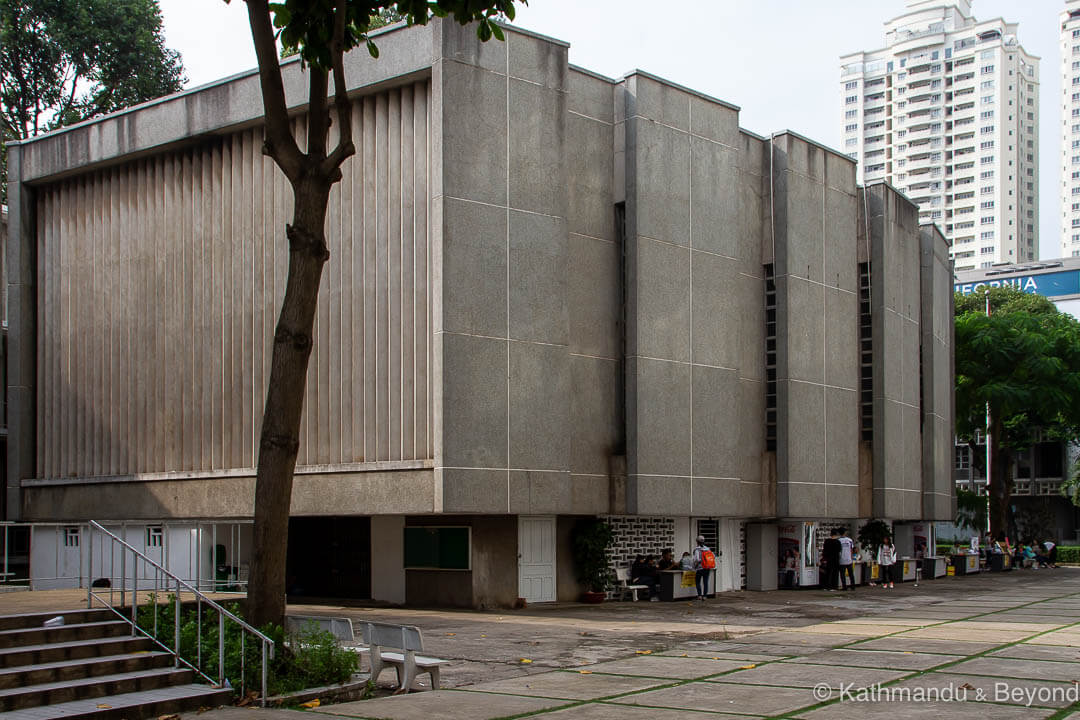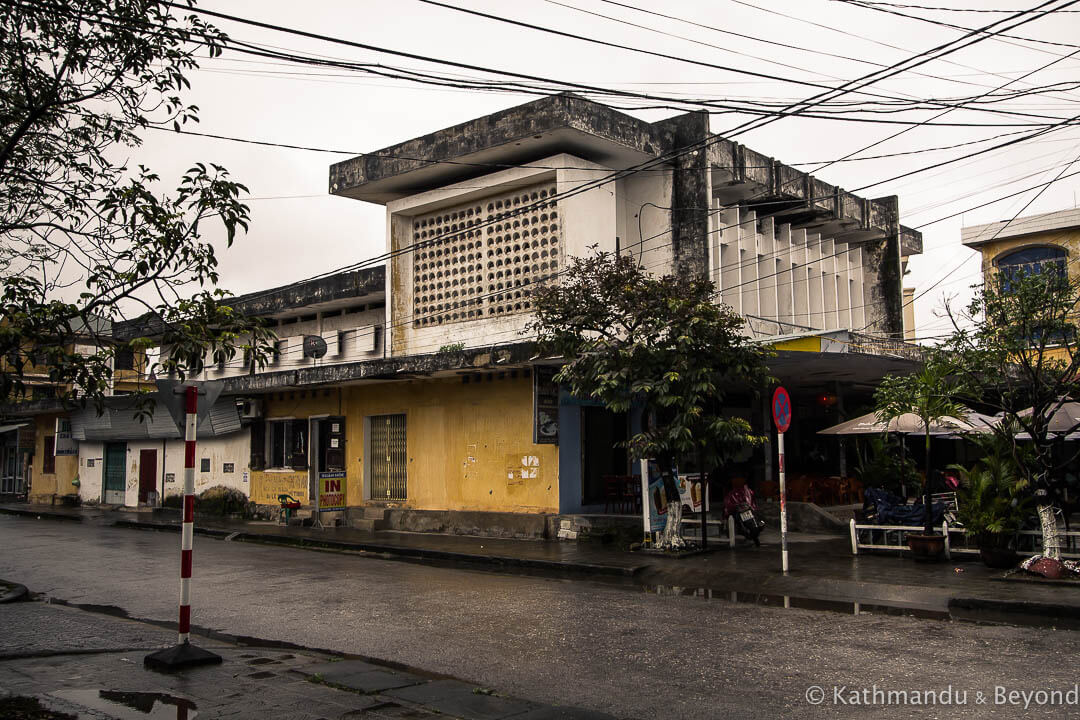 Ho Chi Minh City Medicine and Pharmaceutical University in Ho Chi Minh, Vietnam (above left) and a cinema in Dong Hoi, Vietnam (above right)
The Cambodian capital, Phnom Penh, was the only place we visited during our recent six months in Asia (October 2017 – March 2018) where we particularly went looking for certain buildings. We have already written about our fondness for New Khmer Architecture and, in particular, the work of its chief architect, Vann Molyvann, but we missed out on visiting the Royal University of Phnom Penh and the nearby Institute of Foreign Languages last time we were in the city and so made it a priority this time around. Neither disappointed and on our return to the centre of the city we couldn't resist making another visit to the splendid Olympic Stadium, a Vann Molyvann masterpiece that is in danger of being engulfed by modern, high-rise apartment blocks.
We also found some good examples of modernism in Battambang, the country's second city, including the railway station, sports centre and former boxing stadium. In Phnom Penh, some of the buildings from the heyday of New Khmer Architecture are still in use, but this is not the case in Battambang. Many of them are in a sorry state but at least there is hope on the horizon for the train station, which is due to get a makeover and be re-opened in conjunction with the railway line (which is currently being worked on).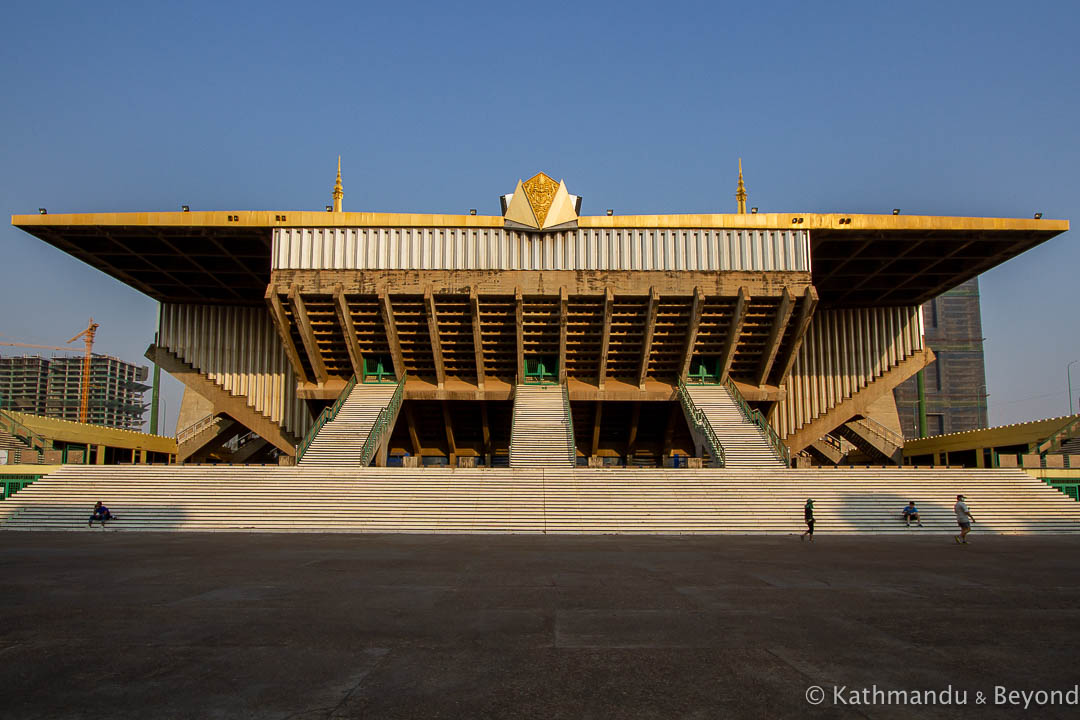 Olympic Stadium in Phnom Penh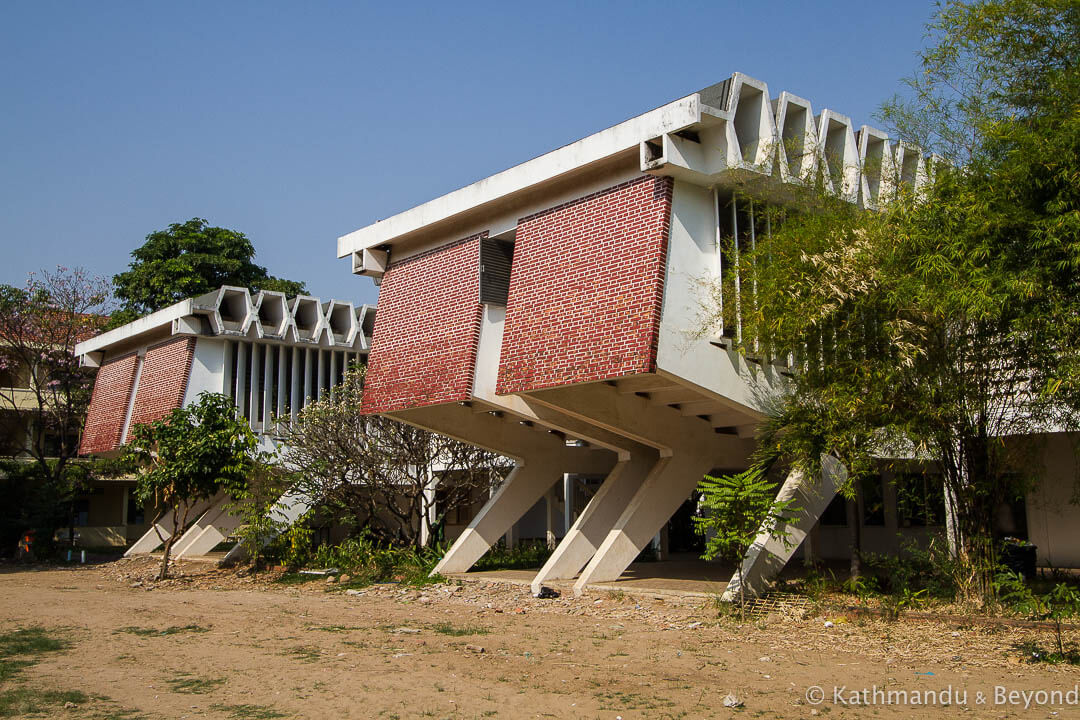 The Institute of Foreign Languages in Phnom Penh, Cambodia: Library (above left) and lab buildings/classrooms (above right)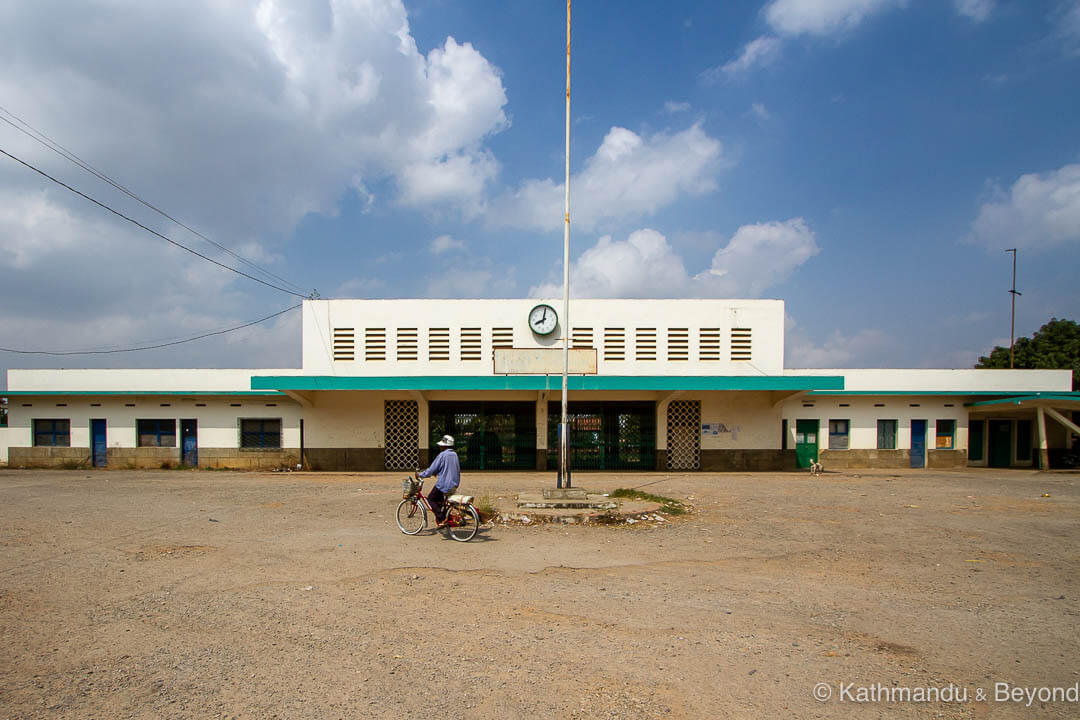 Battambang Royal Railway Station 
As I pen this article, two things are glaringly obvious. Firstly, there is more Brutalist and Modernist architecture in this part of the world than I had anticipated and, secondly, we have barely scratched the surface when it comes to tracking it down and, therefore, need to return!
If and when we do head back to the region, we will be more targeted. I recently read an enlightening article about Indonesia's Brutalist buildings and this has piqued an interest in heading back there, even if it does mean spending time in fuel-choked Jakarta, a city that is very hard to get along with.
Further afield, we've spent quite a bit of time in China in the past but never gone out of our way to specifically look for its post-revolution architecture. I remember on my first trip to China, some twenty-five years ago, seeing a vast statue of Chairman Mao near the railway station in Chengdu and thinking what a monstrosity it was. I still think that about the man himself but my feelings towards the architectural style have changed completely and I would no doubt spend ages photographing it if we were to return again.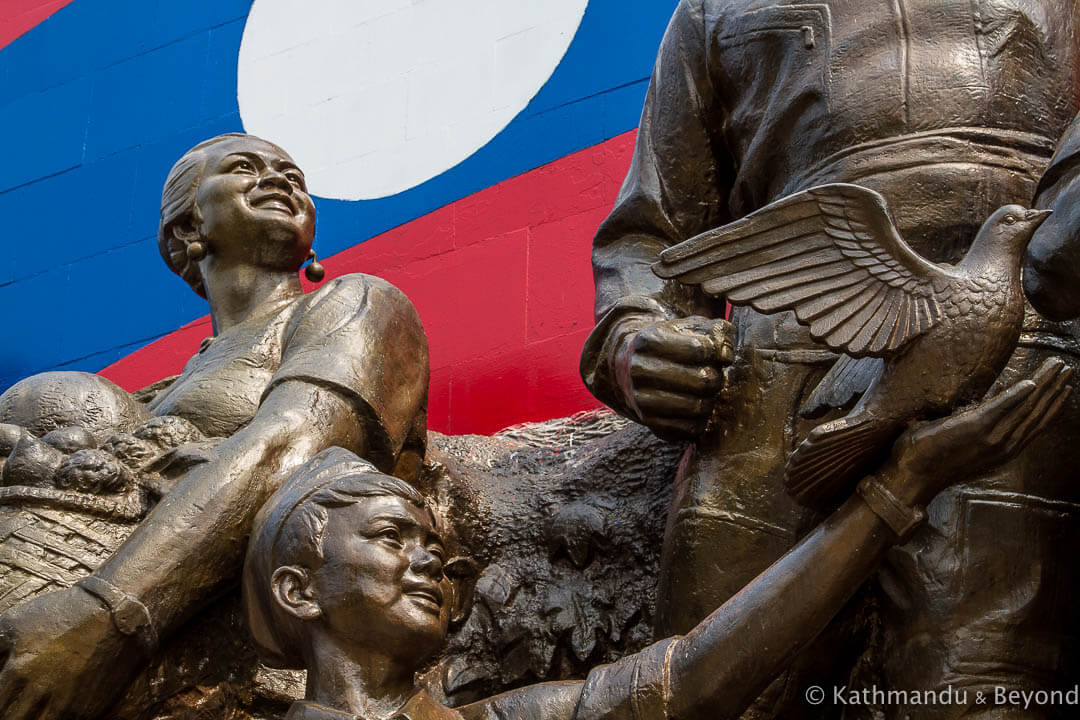 Kaysone Phomvihane Museum in Vientiane, Laos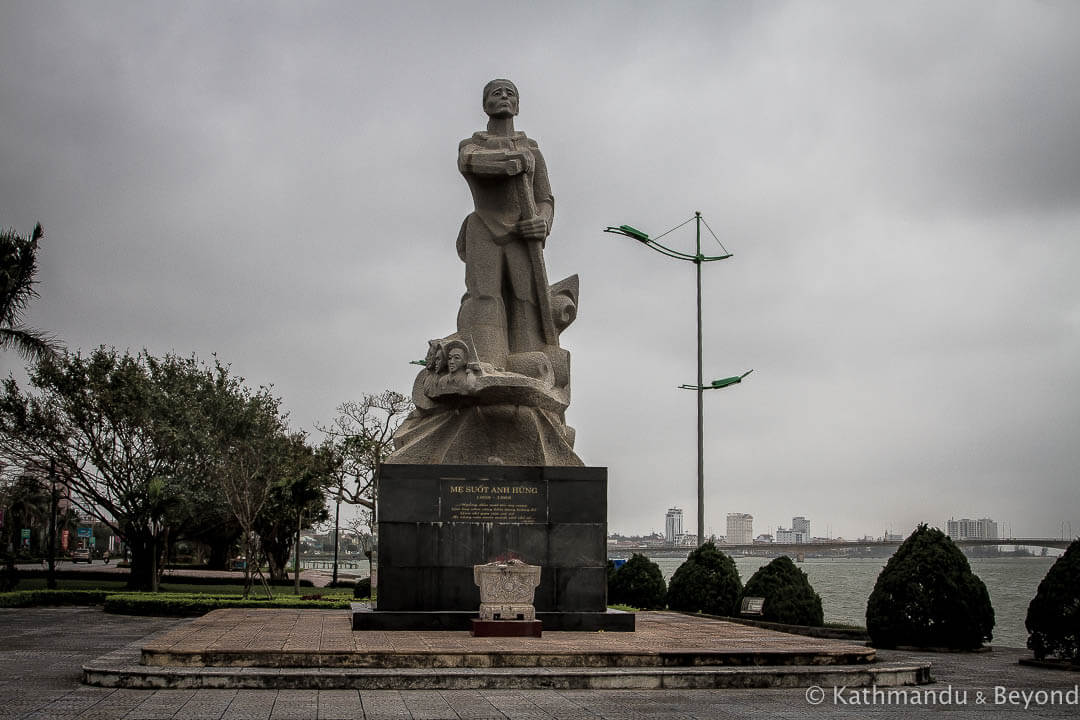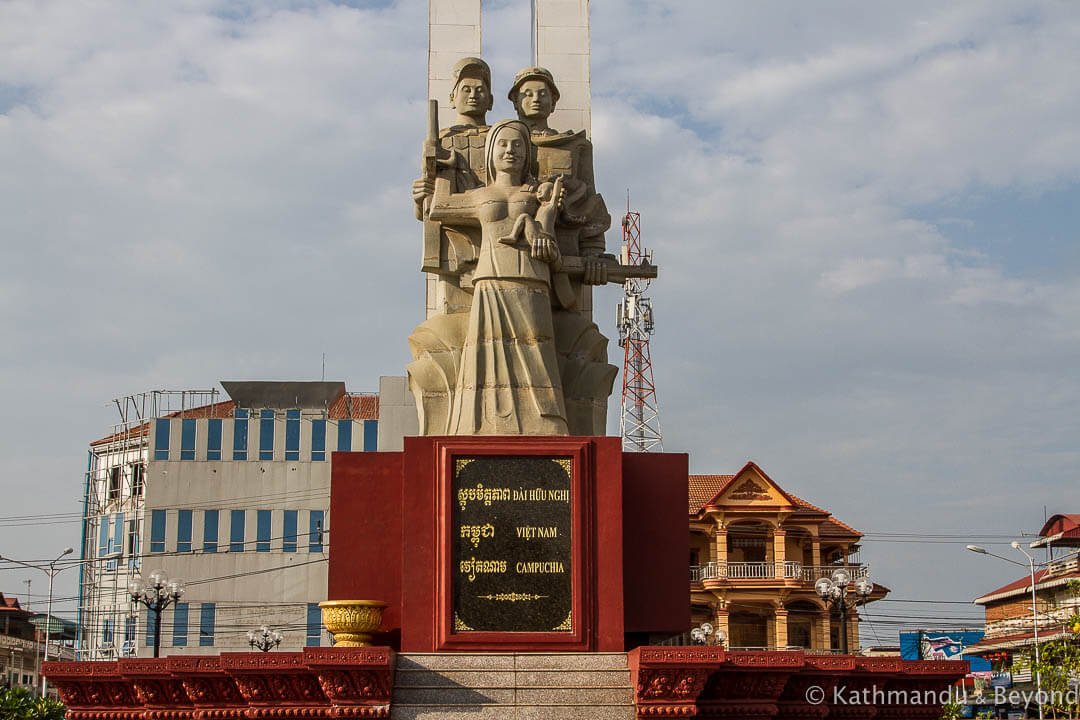 Mother Suot (Nguyen Thi Suot) Monument in Dong Hoi, Vietnam (above left) and the Cambodia-Vietnam Friendship Monument in Kampong Chhnang, Cambodia (above right)
And then there's North Korea, a country that is packed with over-the-top gargantuan structures and monuments to glory. I have visited North Korea before but, again, I doubt if I truly appreciated the grandeur of the architecture I was taken to see.
The concrete jungle that is Hong Kong also holds appeal. I hated Chungking Mansions when my budget forced me to stay there many moons ago but, I suspect I'd probably spend quite a bit of time admiring its façade and wandering through its warren of passageways these days.
Japan also has more than its fair share of concrete-induced megastructures and I kick myself that, when we visited Mongolia (which is probably the remotest Soviet state that never was), we didn't keep an eye out for Soviet-inspired structures that I now know are still all over the more far-flung corners of the former USSR (Kazakhstan, Tajikistan, etc.).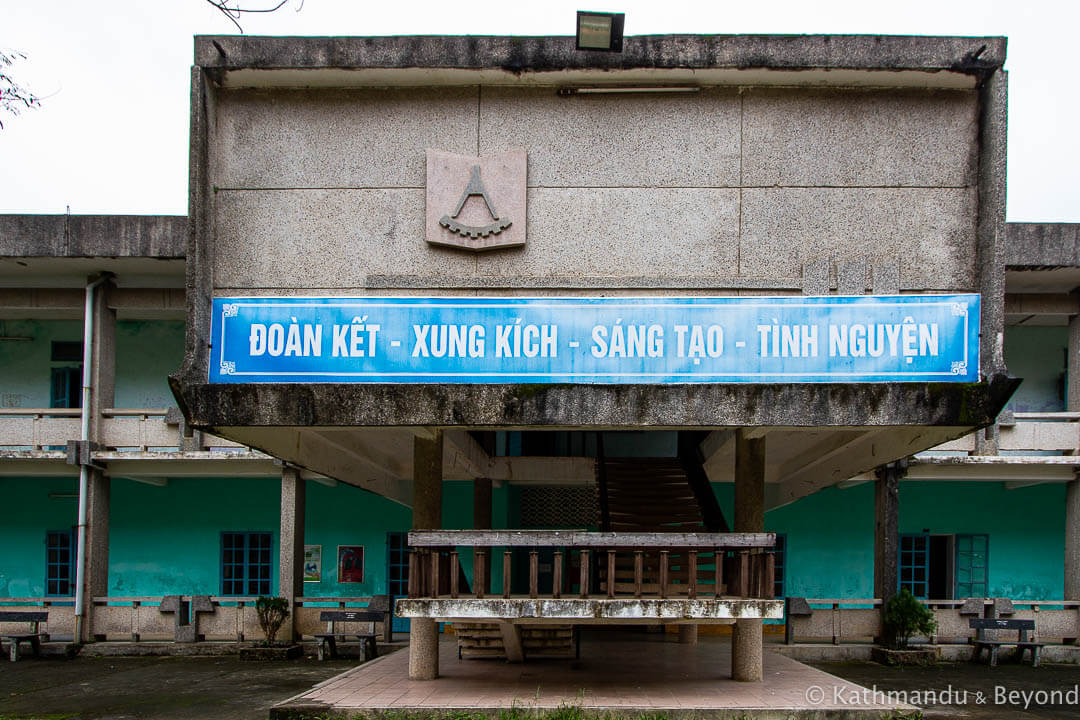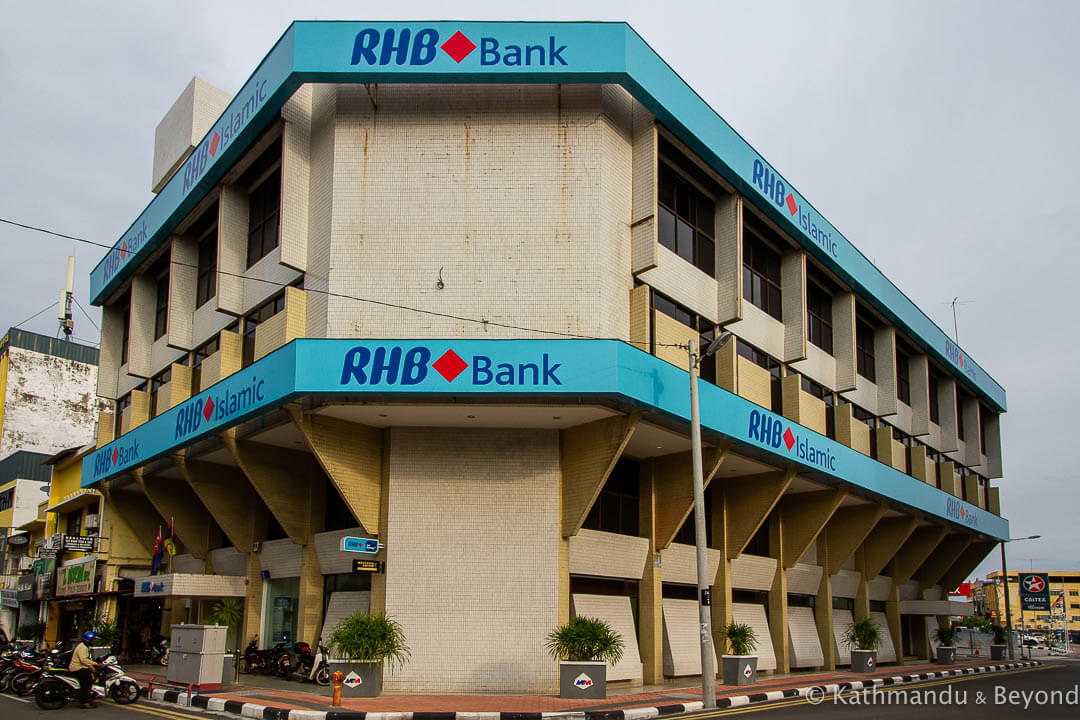 Industrial College in Hue, Vietnam (above left) and RHB Islamic Bank in Muar, Malaysia (above right)
We have just completed a six-month stint in Asia and, prior to writing this, I didn't think we'd be contemplating a return visit any time soon. But, putting these thoughts on paper has made me realise we now have a whole new reason to return, that doesn't just revolve around our need for delicious, spicy cuisine!
We have firm plans for the summer – the Baltic States, followed by the Caucasus and time in Turkey, that we will probably round off with more spomenik-hunting this time in Croatia and Bosnia & Herzegovina. But, thereafter, we don't have anything fixed. We are thinking about a return to India and/or spending some time in the Middle East but now we're not so sure. Add into the equation an abundance of street art, that Kirsty is forever looking for, and the ease with which you can access many of the region's abandoned locations and I doubt if we will be staying away from this part of the world for too long …
---

---
DO YOU ENJOY THE BRUTALIST AND MODERNIST STYLE OF ARCHITECTURE? HAVE WE INSPIRED A TRIP TO SOUTHEAST ASIA? PIN THIS POST TO YOUR TRAVEL OR ARCHITECTURE BOARDS…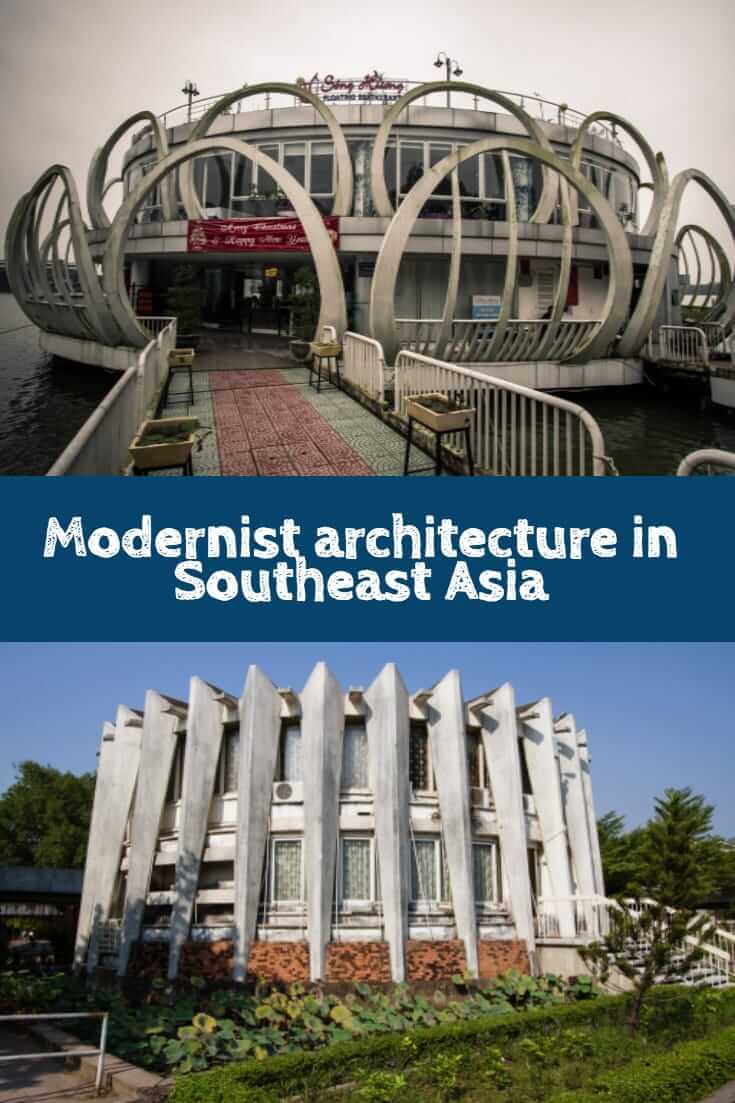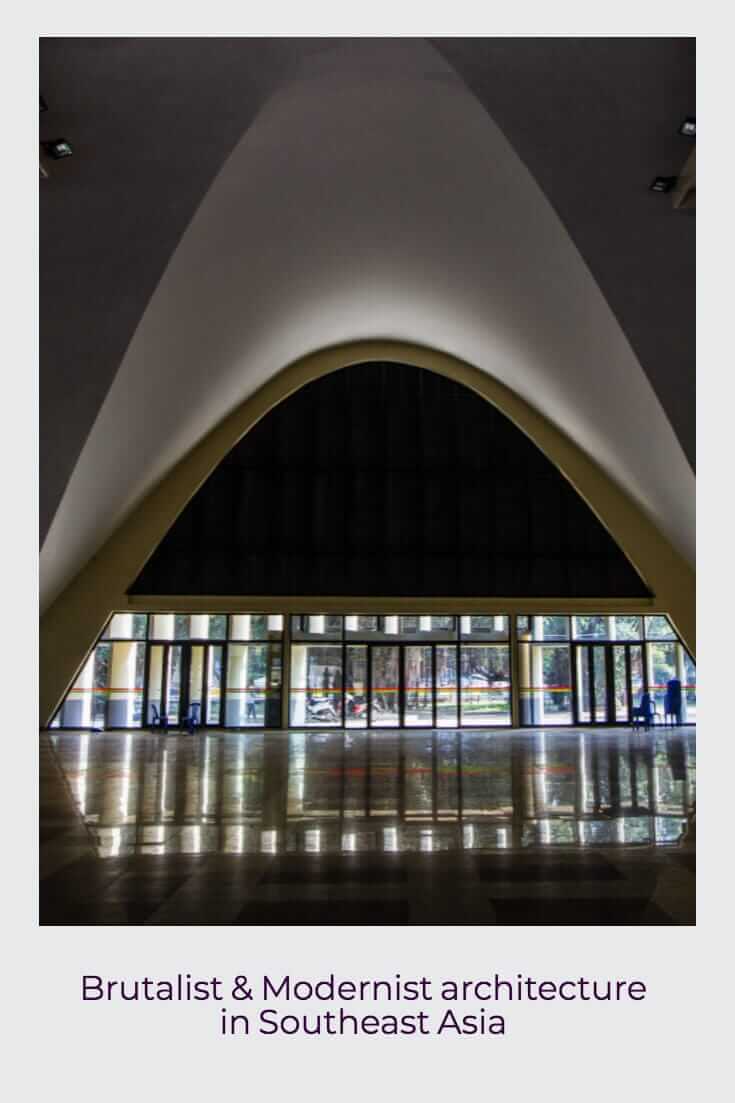 ---
---