Getting off-the-beaten-path in Thailand 
Space Roller is a forsaken roller-skating rink a short distance from Chiang Mai's main Arcade Bus Station. The entrance to the building is a little set back from the main road and, apart from a large Space Roller sign (that is not at eye level), is rather unassuming and easily missed if you're not specifically looking for it. The outdoor area is used as a car park these days and the derelict building to the right of the entrance is home to some of Chiang Mai's less fortunate residents.
The interior is in an even worse condition with beams of light forcing their way through the decaying roof and the once-smooth wooden floor awash with debris and, generally, in a very poor state of repair.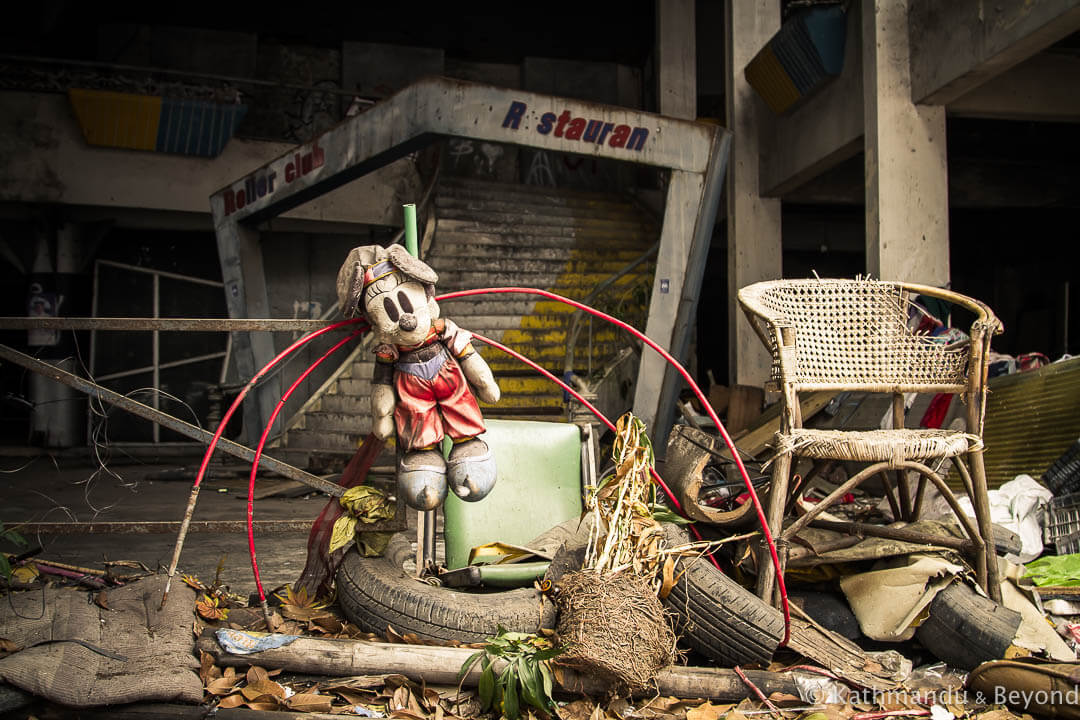 Nobody stops you going inside Space Roller but take care if you do. Clearly, people live inside from time to time or use it for recreational activities plus, given the amount of graffiti on the walls, the place is obviously popular with the local spray can artists also. These weren't the major deterrents for us personally not hanging around for too long, though. Soon after we entered the structure, a number of dogs (at least three) started barking uncontrollably. They must have detected our presence but because it was so dark inside, we couldn't work out if they were inside the roller-skating rink or in the adjacent building. Ultimately we assumed they were in the next building and therefore unable to get to us (I think we would have been screwed if we were wrong on that score) but the thought of these dogs vying for our blood was a nervy one and we didn't hang around longer than necessary (*). 
(*) The more urban exploration we undertake, the more we fear a potential attack from dogs. I grew up with dogs and like to think I have a good sense when it comes to figuring out whether one is going to be friendly or not. But, we've had a few run-ins with our canine friends lately, nothing serious and not all related to urbexing, yet the incidents have been enough to make me, in particular, warier of dogs than I used to be (Kirsty has always been more nervous around them than me).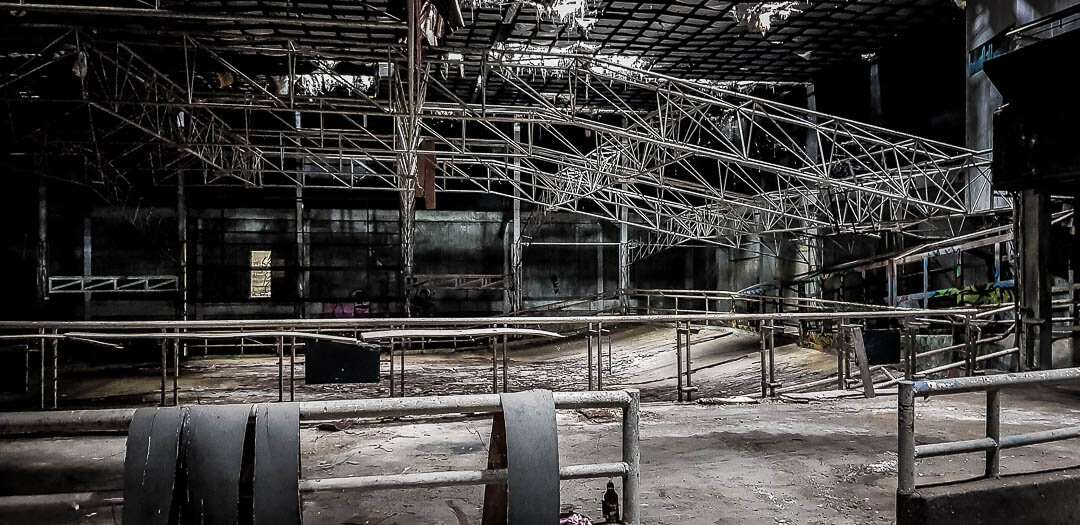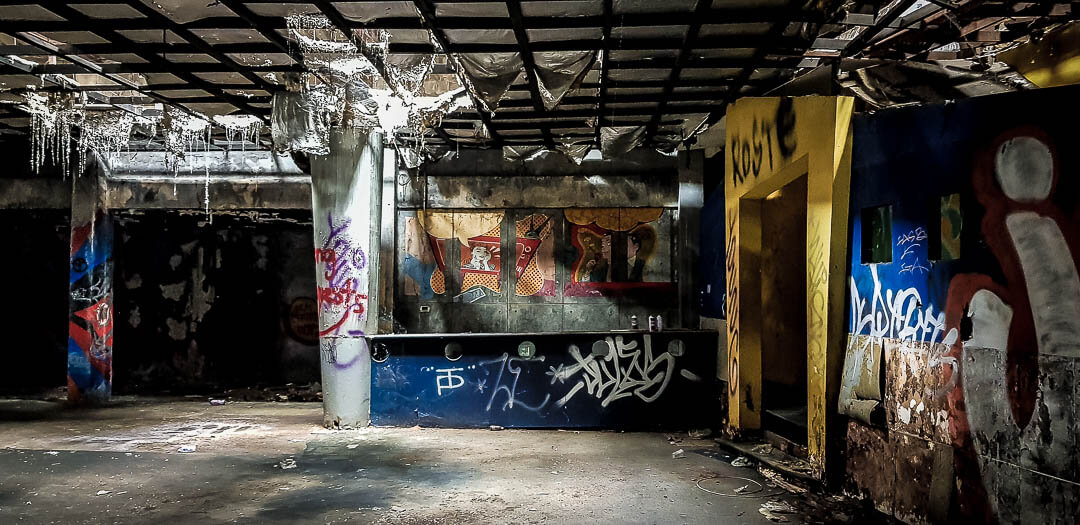 Additional Information and Location
GSP: 18°48'03.8″N 99°00'56.3″E
There is very little natural light inside the rink. You will need a tripod if you want to take photos using a DSLR camera.
The easiest way to get to Space Roller from downtown Chiang Mai is to take a songthaew (fixed-route pickup truck) (or an Uber or a Grab) to Arcade Bus Station and walk from there, using the coordinates above.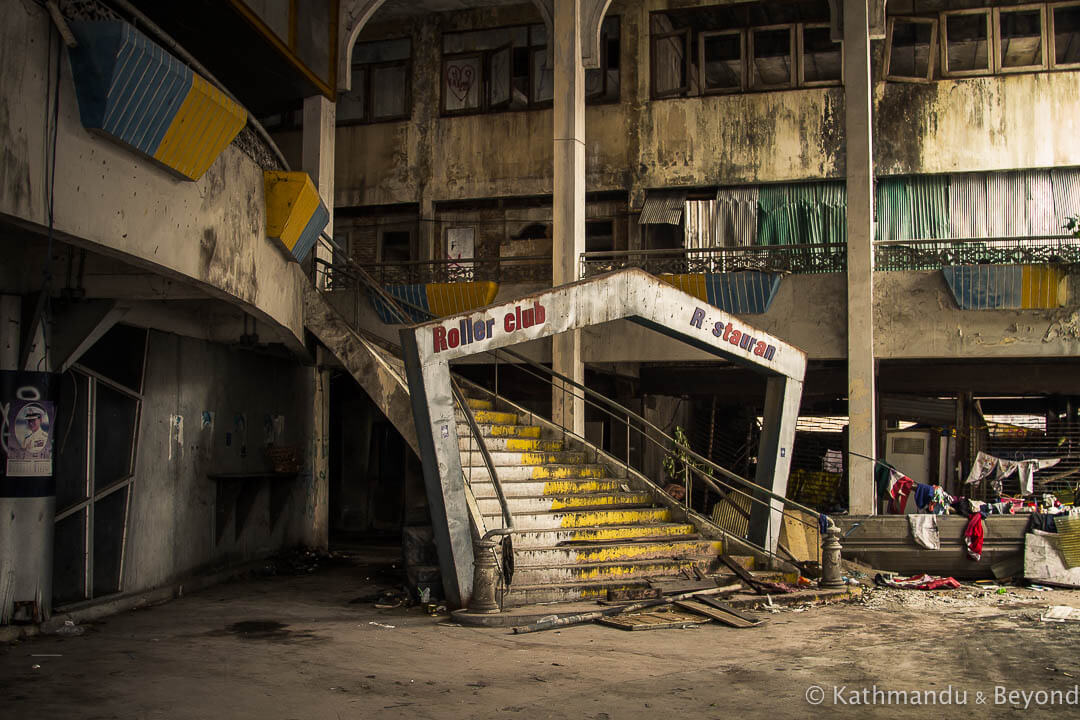 ---
---
We've got lots more posts in our new Abandoned Asia series coming up… Sign up for our newsletter so you don't miss out! 
---