This vast, unfinished hotel dominates the hill that looks down on Lake Sevan, one of Armenia's premier tourist destinations, and we couldn't resist climbing up to take a closer look. It's not possible to get inside the structure, and not really worth it anyway as it's just an empty shell but, scattered around the outside of the property, we found a wonderful array of decaying machinery associated with the hotel's construction.
It's as if, all of a sudden, the money just ran out because everything looked like it was working one day and defunct the next.
It was quite eerie but also a lovely spot, away from the lakeside hullabaloo. The only thing to break the silence was the sound of bells from a couple of cows that were grazing nearby. What's more, the view back down onto the lake was pretty superb and almost worth the steep climb up in its own right.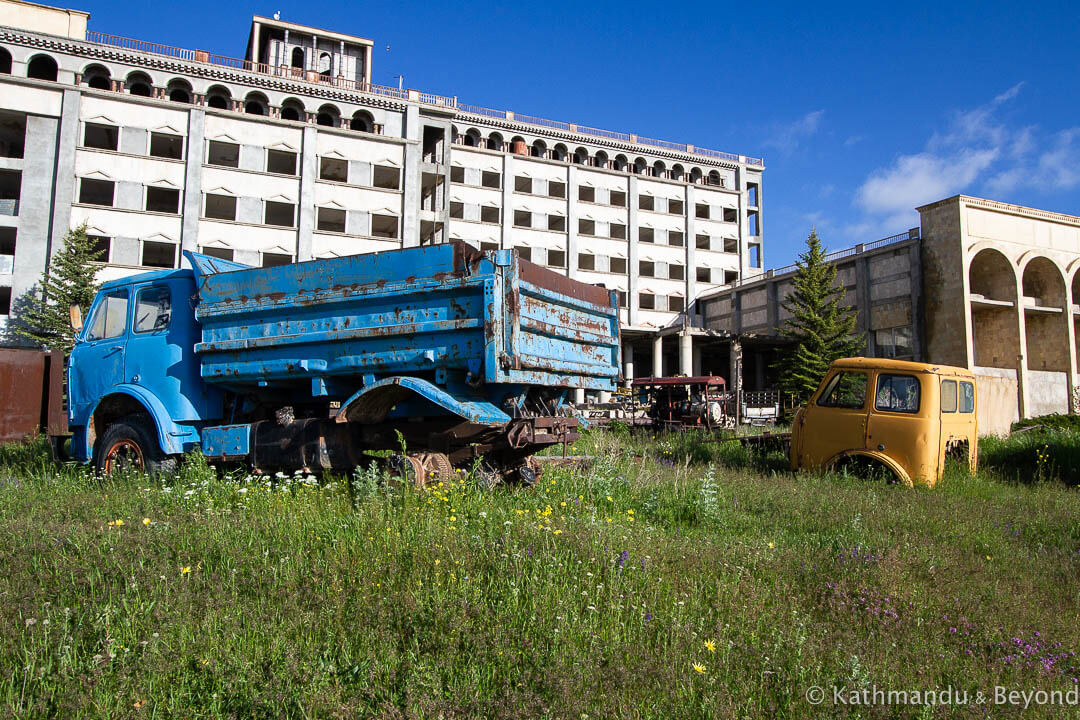 Unfinished hotel near Lake Sevan






Unfinished hotel near Lake Sevan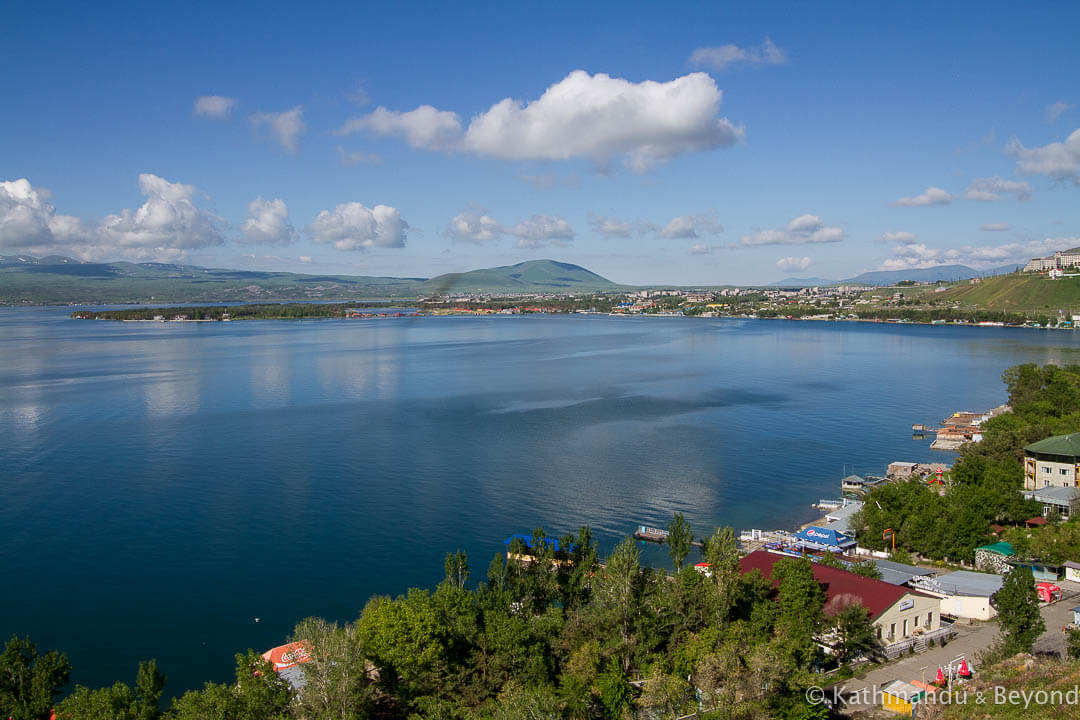 And the view back towards to the lake …
---
---
---